"It's been amazing.  It has been like everything."
Gautami and her sister Manoshri have both been running the 10 day race.  With just a short time now left they are running together and sharing with me some of their experiences over the past 10 days.
Gautami: "It has been a mixture of everything, everything possible…..experiences, emotions.  It was great for sure."
https://vimeo.com/164782913
Manoshri: "There were ups and downs.  There were times when you felt you were just so tired of running.  You don't want to run any more and you take a rest and wake up and life is good again."
Gautami: "For me definitely the pain tolerance improved.  (laughs)  I walked with shin splints for 3 days and nights.  I almost overcame it.  I still feel it but I have been running on it for 2 days."
"For me it becomes a meditation when I run.  It is not just a silent meditation it is dynamic meditation.  You feel lots of gratitude at times.  Many times I actually cried with gratitude.  There is a silence you have in the mind."
"There was one day when I had so much pain, and the wind was really blowing.  I actually visualized that my body was the wind.  It was a really cool experience.  The pain just all went away."
Manoshri:  "You go through hard times when you almost want to give up.  But you feel, I should keep going.  But when you go through this you feel so much stronger.  You develop qualities like will power and determination.  Then you feel so much satisfaction.  You feel stronger and happier.  It helps you to become a better person."
Kobi is the men's champion in the 10 day race with a personal best of 750 miles.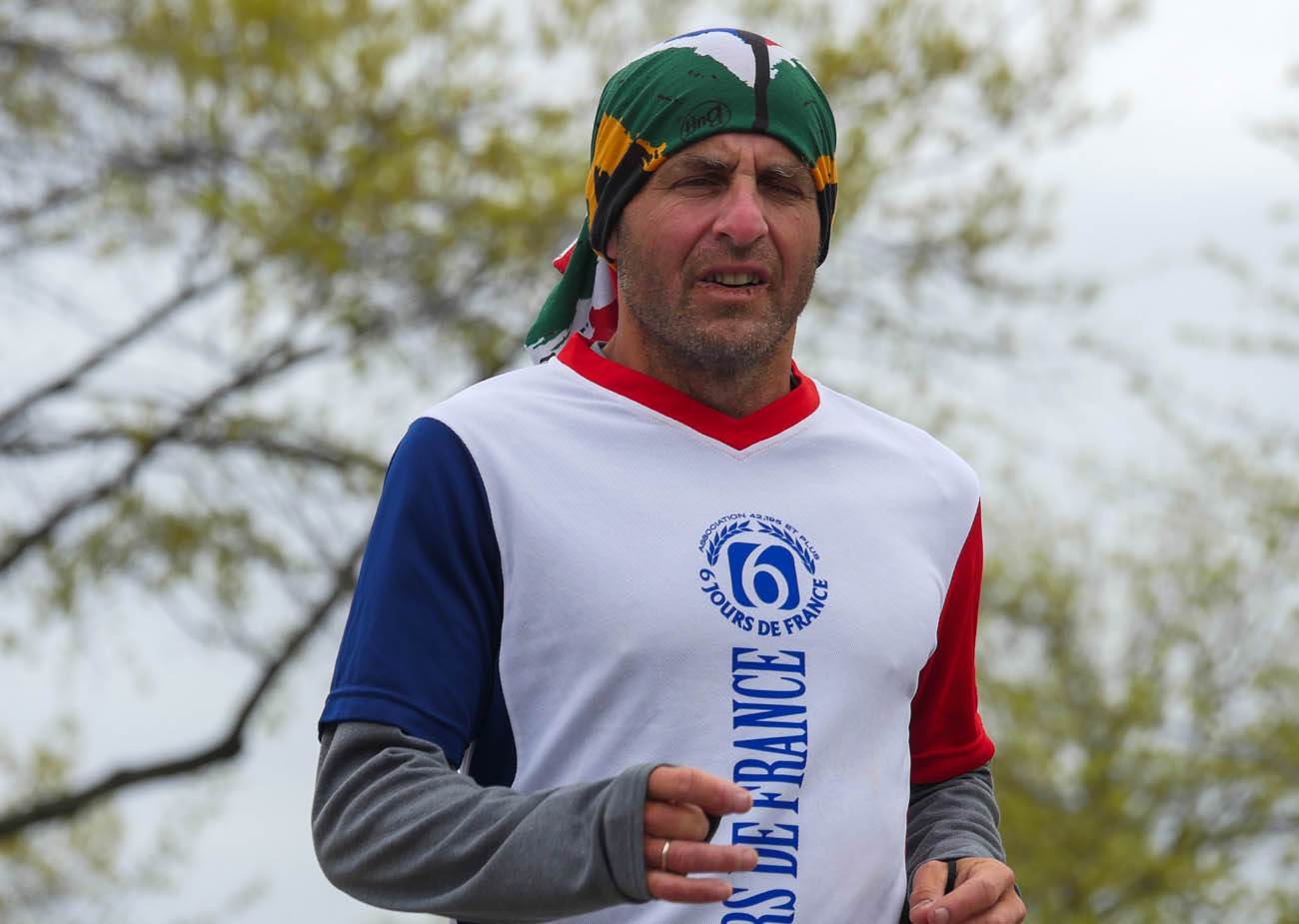 He surpasses his previous best by 52 miles.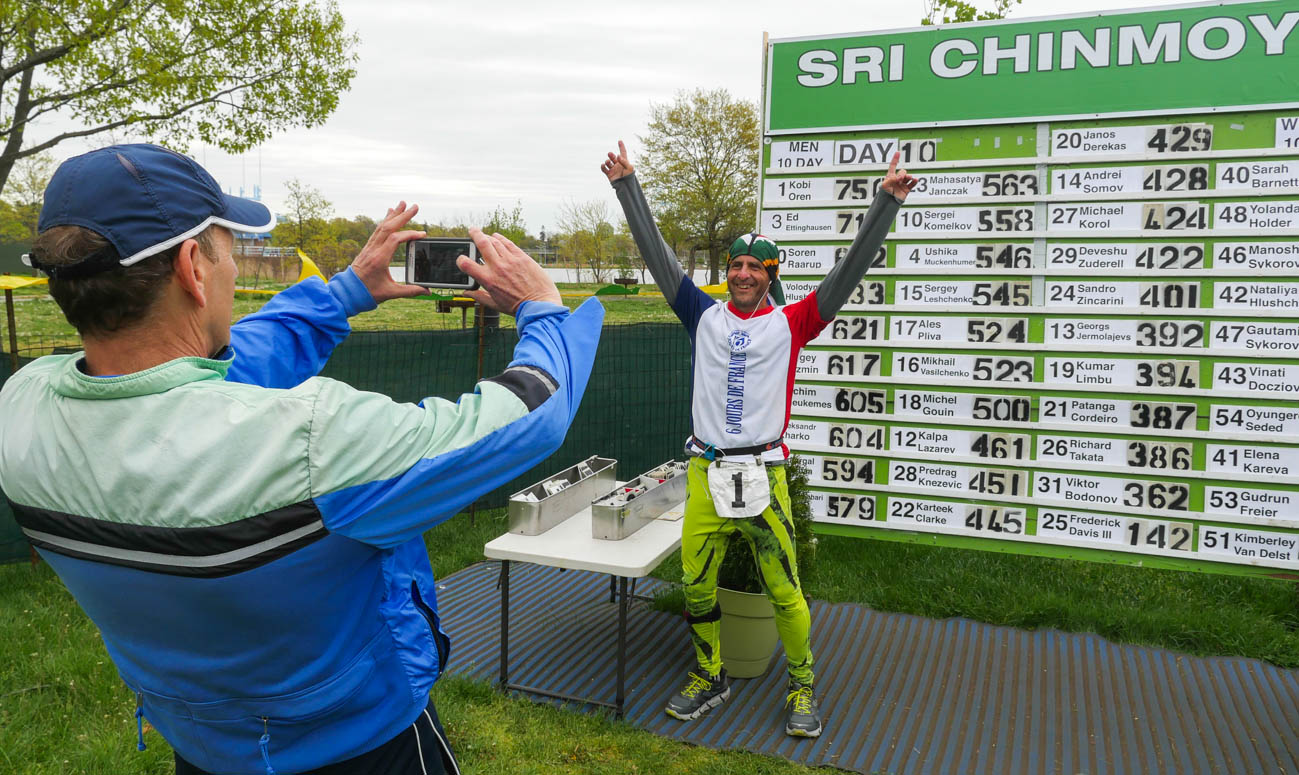 The finish line is at once
  Blissful to see
But painful to reach.