"It takes time for everybody to get used to it.  You are here all day every day, and you are not in very comfortable conditions.  In terms of pain and tiredness.   Somehow you get used to it and it is easier."
Ananda-Lahari is describing that it takes the runners sometimes weeks to get used to the rhythm, flow, and intensity of the race.   As someone who is now spending his 14th straight summer at the race you might think he might find it just a little easier each time, but he doesn't.  It is an impossible thing to run 3100 miles, and it is impossible to spend 18 hours continuously moving around and around the block, but sometimes of course the quiet miracles do happen here. A miracle of self transcendence now well into its 22nd summer.
Not under a glare of light, not before a great audience of expectant viewers, but in the way that real champions do when faced with uncommon adversity.  Set steadfast aim towards the task and use all the strength of mind, heart and body that you have. Then keep plunging ever deeper within, to find even more strength and resolve to carry on to the summit of perfection.
"To me it seems that we can solve many problems when we are strong mentally.  There are some tips that can help you not to suffer here."  Ananda-Lahari then tells me how he has helped himself considerably during hot weather by simply using coconut oil on his skin.  "I am very sensitive to the sun.  I get burned very easily."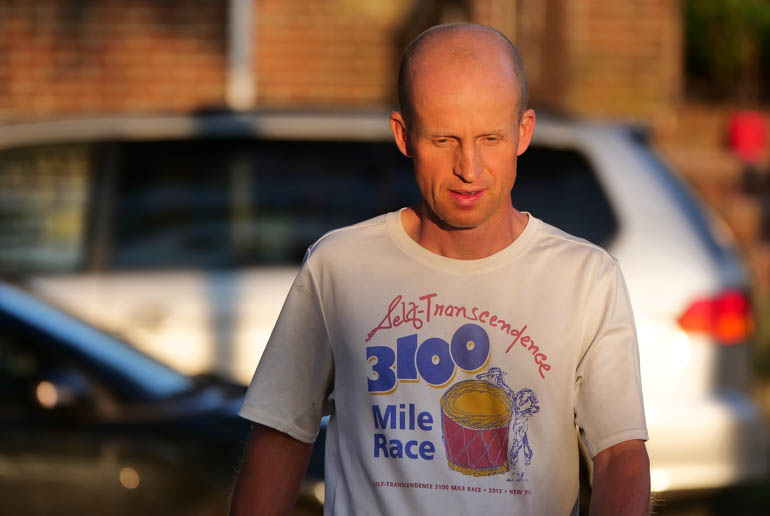 Towards the end of our talk I ask him if he gets familiar with many of the different people who come around the course at different times of the day and night.  "It is not like I want to cut off the outer world, but I take it as though I am running a marathon, but I would like to take it as if I were running 100 meter sprint.  I would like to have this kind of focus on the race."
"I am not there yet but I like the idea, and I like to keep getting closer to that idea.  You are really running the race and this is all that you are focusing on.  To be calm, quiet, and relaxed and fully committed to the race.  I like the idea of going in silence."
The board at the Start of Day 29 *The totals may not be accurate…. Magic number is 1668 *
Very early this morning heavy thundershowers came through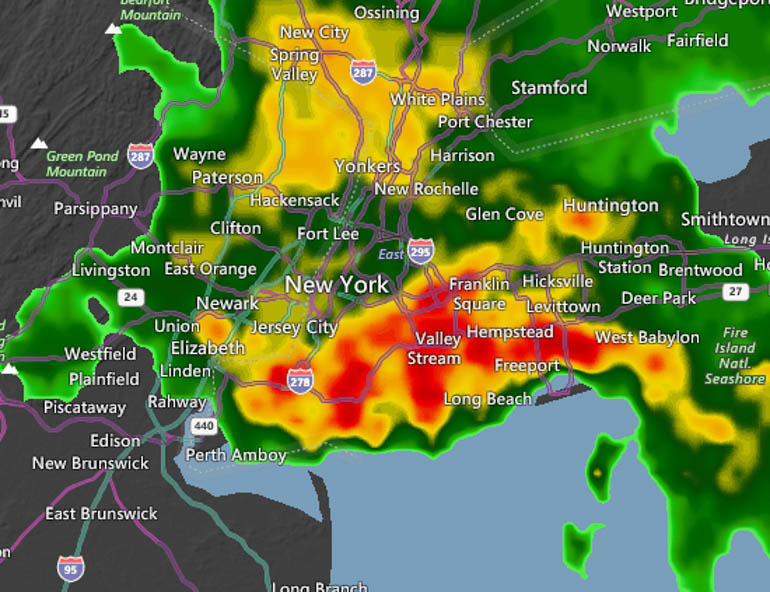 The medical tent partially collapsed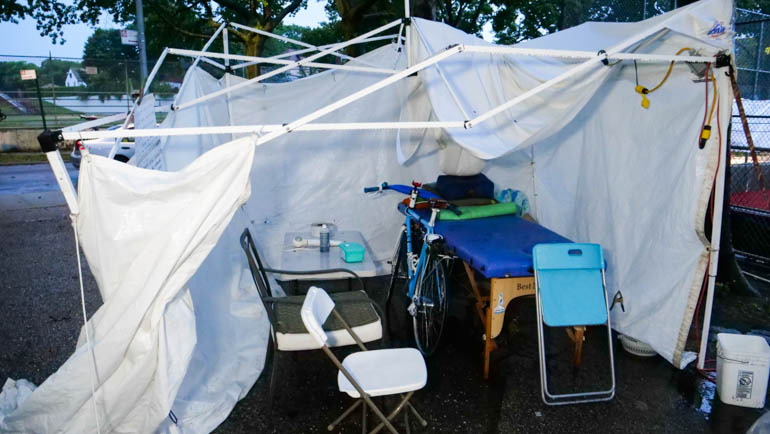 Continue reading "Day 29… This Kind Of Focus (July 15)"