In was in 2005 when Ashrita first came up with the idea of setting a new Guinness world record in order to celebrate Sri Chinmoy's 74th birthday.   At the time it seemed like an impossibly difficult if not dangerous thing to do.
All of the above of course were true but in the end it turned out to be an amazing and inspiring success.
Of course great records can never last for ever and a few years later Ashrita assembled another large team in order to try and take back the record this time with 48,000 candles.
Fast forward 11 years and once again the record is broken and the goal is to break the new record of 50,000 burning candles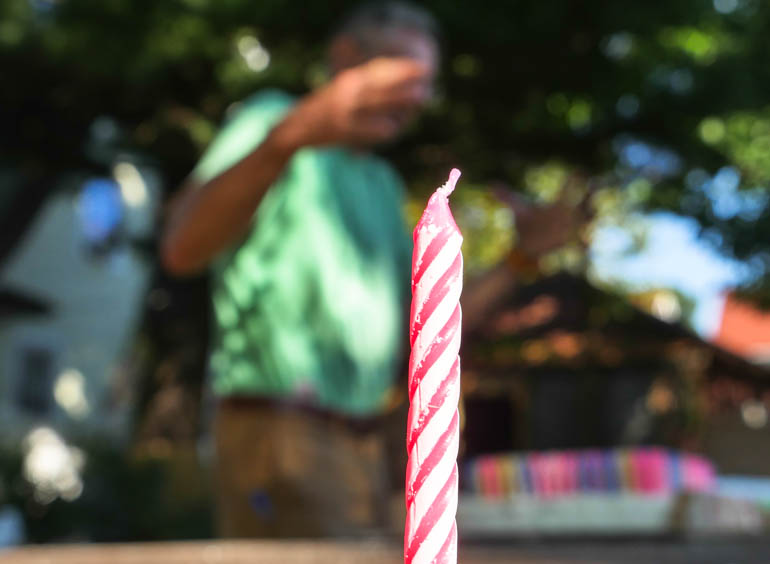 "It was very exciting all the candles merged into one single huge flame.  It was very exciting."
*Click below to read the rest of this report*
Continue reading "72,000 Burning Candles: A Celebration and A New Guinness World Record"