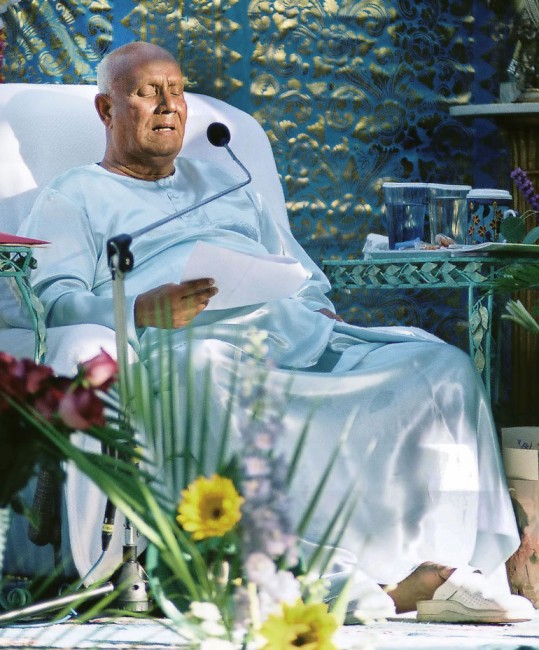 When a singer sings spiritual songs, if he lives the song that he sings, then God will be a living Reality at every second. Otherwise, God will remain in the infinite blue sky and the singer will have to remain down on earth. Then there will be a yawning gulf between God's Feet and the singer's head.
In the spiritual life, we are trying to raise our head to the point where God's Feet will come and touch it. Our head and God's Feet must be together. Our head means what?
Our head means our song. And God's Feet means God the Singer. So when the Supreme Singer sees that a song is aspiring to the Highest, then He feels His fulfillment in His creation. And what is the creation? The creation is the unfoldment of the Singer Supreme.
Sri Chinmoy, God The Supreme Musician, Agni Press, 1976.
There is no way to fully comprehend the lofty impact and powerful significance of  the music that Sri Chinmoy continually created over the course of his life.  In retrospect it is now an almost unimaginably vast wave of almost 20,000 original songs, that continues to flow outward across the landscape of aspiring humanity.
For those who are his students, both practicing and listening to his recordings is an almost a fundamental part of their spiritual lives. One that most could  not imagine to be absent from their daily routine.  Taking a sacred place in their day on the very doorstep of practicing meditation itself.  For most the capacity to meditate for long periods may be difficult and yet singing Sri Chinmoy's songs has a unique and powerful way of offering a precious trans-formative spiritual experience that few other activities can even come close to offering.
For some it is a matter of singing a regular catalog of songs and for others it may be a continuous exploration through a sun bright garden of his music.  One that is filled with thousands of enchanting melodies that each offer their own unique and precious glimpse and entry into the highest regions of our own unhorizoned spiritual dimensions.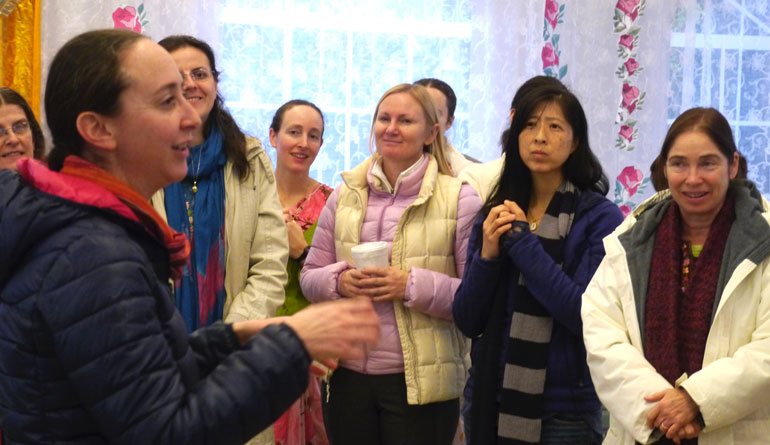 Continue reading "Songs of Peace and Light"