"I am happy of course that soon it will be over.  This last week is so long. It feels like it will never end."
On this the 50th day of the race Surasa is 157 miles from the finish line and has a full three days in which to do it.  But unfortunately the weather between now and Tuesday when she should finish could well be as hot, humid, and miserable as a New York summer can be.
"Each race is different for me.  I have had those in which there was a happy ending, in the last days and so on.  But this time, and maybe because the weather was so challenging."  When I mention the grim forecast that lies ahead she says, "that is good.  We get everything until the end."
"I have great helpers.  They help me each time I race.  Most of the time I have the same helpers, for many many years.  They know me and I know them.  It is perfect.  I have very good helpers." Surasa says that to perform as well as she does she just couldn't do the race without help.  "I need so many things.  Without helpers you lose so much time."
Surasa is encouraged when she receives letters from friends and supporters.  She really appreciates when people around the world send her best wishes and encouragement.  "When they are praying for me it touches me always, very very deeply. It helps me.  The concern I can feel.  That they make the effort to write.
"When I get messages I am always so grateful, that I have so many nice sisters and brothers around the world."
"This race was challenging because of the weather.  In the end I am so happy and only grateful that I have done it.  You know at the end that it was worth the struggle.  I am just happy that I took the challenge and I could do it.  So at the end there is always gratitude and gratitude."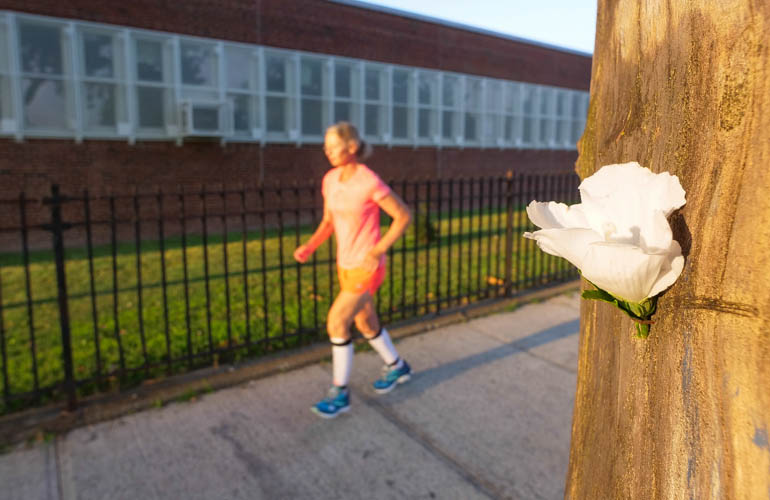 Continue reading "Day 50… Took The Challenge (August 5)"