There is only one time
To be happy,
And that time
Is now!
Papaha tells me that he has had previous experience on Mega teeter tooter work.  He was part of the team that worked on the 79 foot seesaw 9 years earlier.  "Everyone loved working on it."
"I think when you got on it you went up 12 feet into the sky."  As we are talking most of the main body of the seesaw have been constructed.  "I get the easy job.  I get to pick out the fun colors.  We always go with bright birthday cake type colors.  So we will prime this up and paint this up and tomorrow, once it is all dry.  We will put the vinyl lettering on it."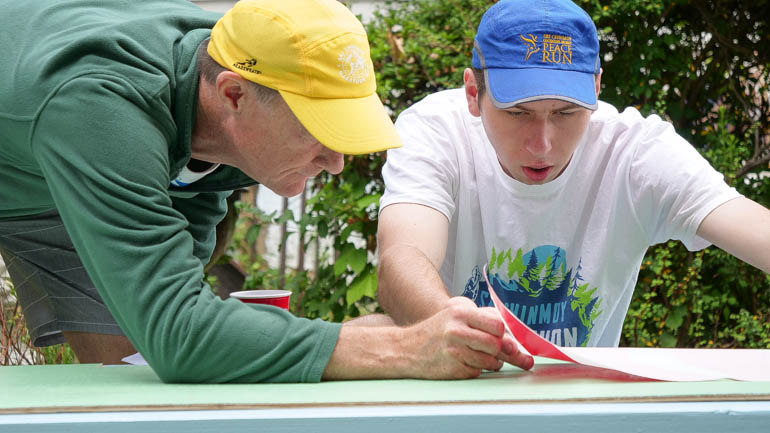 "We celebrate Sri Chinmoy's birthday.  Ashrita, who has the most Guinness records likes to get a bunch of us together and work as a team."  It is by working collectively Papaha says that they are able to achieve so much more.  The result is that many many more are able to receive innocent joy from their efforts to celebrate Sri Chinmoy's birthday.
"We are going to do a bluish green along the side, blue along the top.  The fulcrum will be a bright yellow.  The lettering will be a magenta."
"For me it is fun."  He then points towards Yuyudhan and says it may be just a little less fun as he has to take care of most of the construction.  Papaha says that there are difficult times but overall, "it is always a joy."
"I do look forward to my maiden voyage."
Measuring: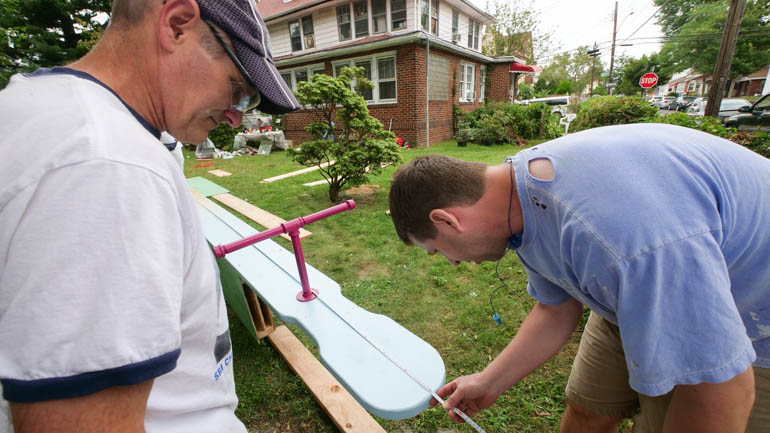 The crew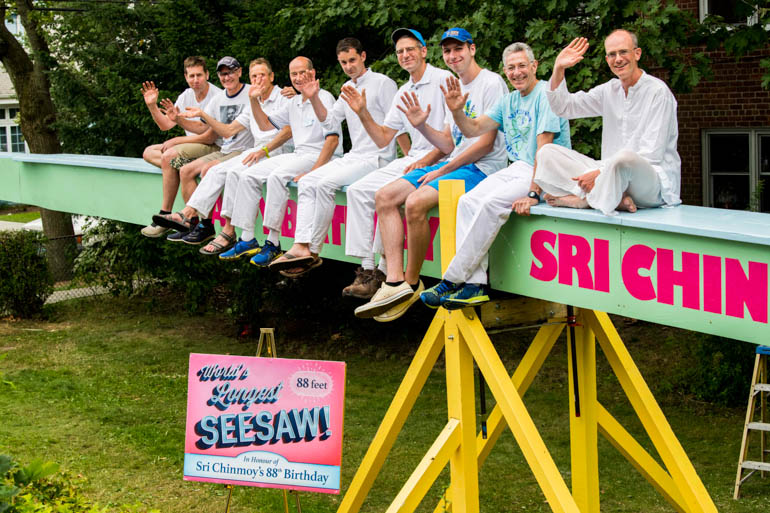 We must accept life's
Up and down waves
Smilingly and bravely.