This morning was just about as spectacular as it gets at the 3100 mile race.  A set of tables groaned with an incredible assortment of goodies, a little machine was blowing an endless stream of bubbles up into the hot morning air, and yes Parvati and the Enthusiasm Awakeners were celebrating another anniversary of this understated but hugely significant group of girl singers.
It is really the simplest of things to drag yourself out of bed and stand with a bunch of other girls in matching t shirts and go through a hand clapping repertoire of songs that lasts about 40 minutes.  It is quite something else to do this with energy and joy and absolute commitment for more than a decade.  I am in awe and admiration for this little miracle that has played out for so long and so beautifully here at the race.
"July 27 marks the anniversary when Guru gave Parvati's singing group the name Enthusiasm Awakeners. That's today and we are celebrating here at the 3100 with lots of prasad,"said Paree this morning.
"We used to sing here at the 3100 starting in 2006."  Innocently enough  Parvati chose the race as a venue to honor Sri Chinmoy's 75th birthday that year by singing 75 songs a day for 19 days.
Parvati said, When I mentioned this upcoming project to Sri Chinmoy, he was delighted but also wondered how many singing group members would actually come — and how many would 'make friends with the goddess of sleep'. To our delight, Sri Chinmoy would often drive by our group singing and later in the summer began to stop and teach us a brand new song.
Paree smiles and her hand reaches out towards the end of the block as she describes the daily arrival of Sri Chinmoy's little red car.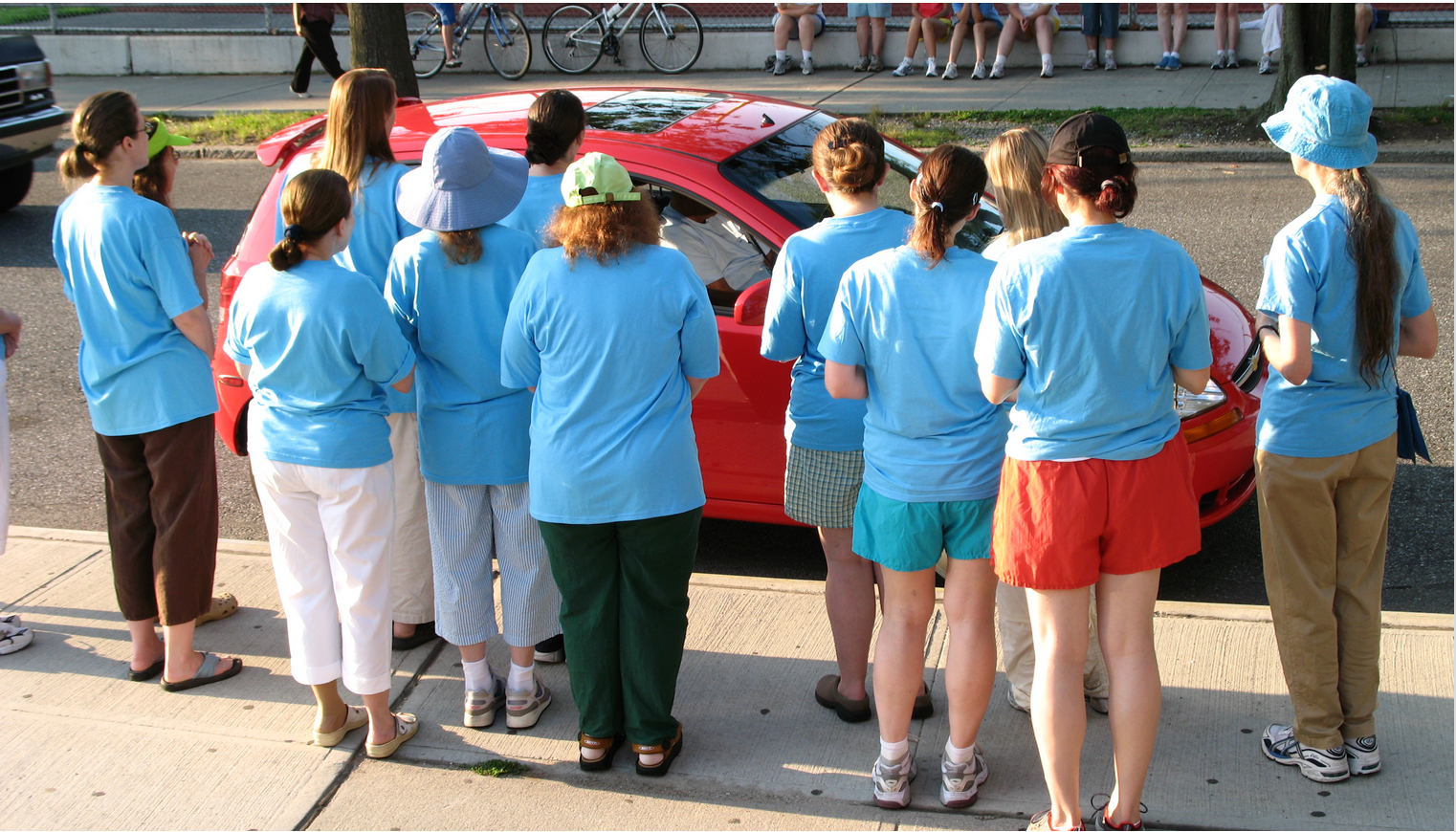 "It started out as this limited project and then became a tradition.  There is such a special relationship between this group of girls singing and the runners.  It is so sweet.  We come out to support them by singing Guru's songs, offering Guru's songs which is what we can do."
On their part some of the runners perform little skits.  "It is just adorable.  It is such a cute relationship.  It feeds everybody.  It feeds everybody on every level."
"The runners enjoy it.  The singers enjoy it."  Paree says the membership is simply open to any girl who wants to come.  "She has made it extremely easy for anyone."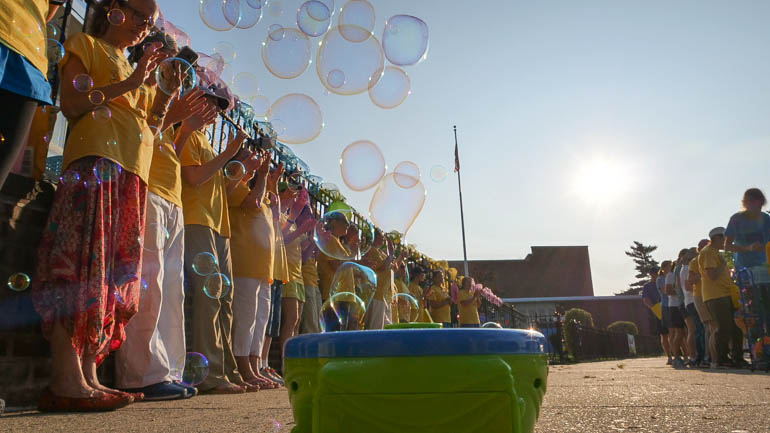 "It is so fun.  Somehow it is easy to wake up in the morning."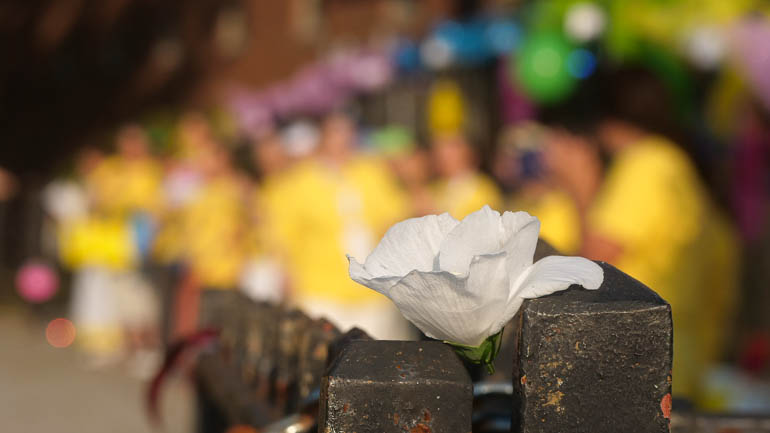 Read the rest of this entry »