"Since last week I have gone through different challenging times.  Ultimately it is all God's grace.  We just have to be surrendered instruments and have faith that everything is being taken care of."
"Really a big part of that is also being at times a divine warrior, and really have to bring forward all your determination, and fight against those parts of yourself that want to give up.  Slow down or think that everything is too hard."
"All of these things come forward in this race to be illumined and to be challenged.  That's what makes the race so meaningful.  It gives you the capacity to see these lower parts of yourself.  See your limitations and then dive within to find the capacity to overcome them."
"I was thinking that when I talk about being in the flow.  I thought that you might think that it sounds like just coming here and flowing along effortlessly."
"For me the connection to the flow often means really having to fight to bring forward the highest in yourself."
Harita feels that though each of her races here as well as each day she runs are uniquely different the essence of transformation continues to touch the same parts of herself.  At the same time every day is new and every experience is new.  You can't compare it you really have to live in the moment.
"To take whatever comes and try and make the best of it with the tools that you have and have faith that are making progress and that you are moving forward. "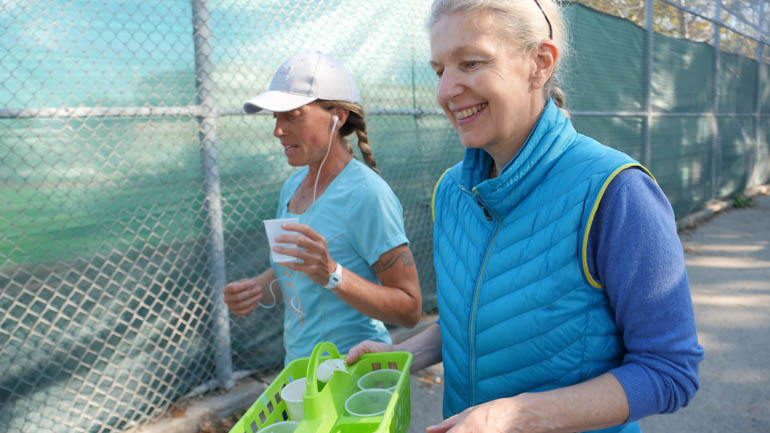 "Sometimes you feel…..o man, how long am I going to have to deal with this.  Some aspect of my personality or some weakness.  But we always have to know that we all really are moving forward. The process of self transformation and illumination is really a long process.  A lifetime after lifetime process."
"But we have to start somewhere and keep going, and continue and never give up, and have faith that we are moving forward."
"The nature of this race is that you are continually moving helps to remind you that the momentum is created when you keep taking step after step.  Even if you are slow all those steps add up.  That is so symbolic to life as well."
Sahishnu Week 6 Interview
The board at the start of day 43
Clock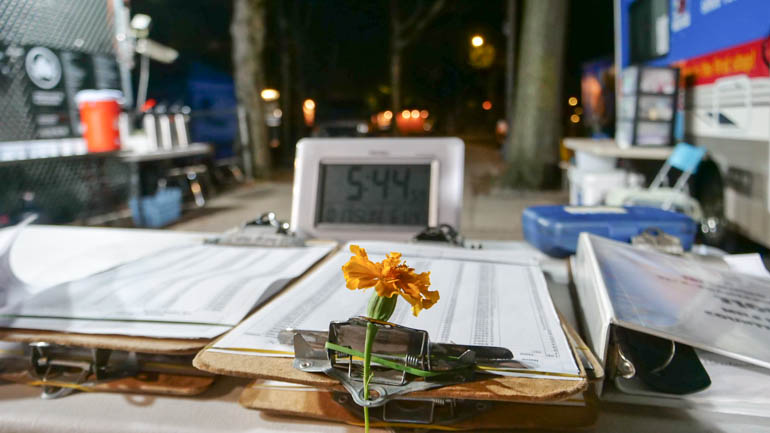 camp
Nina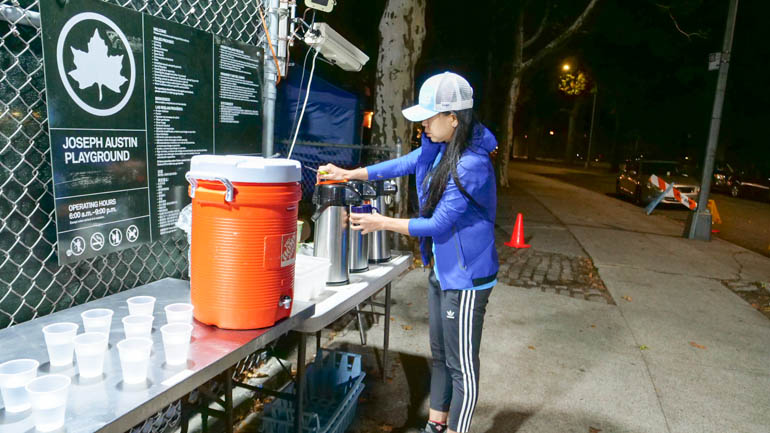 Wei Ming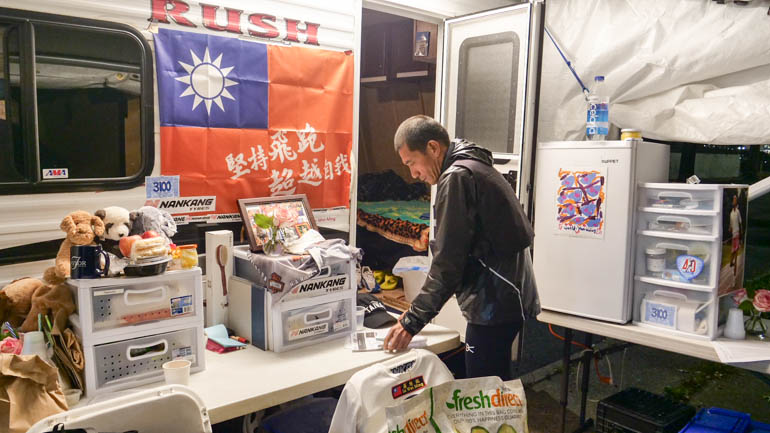 Nisanga
Vasu and Stitisheel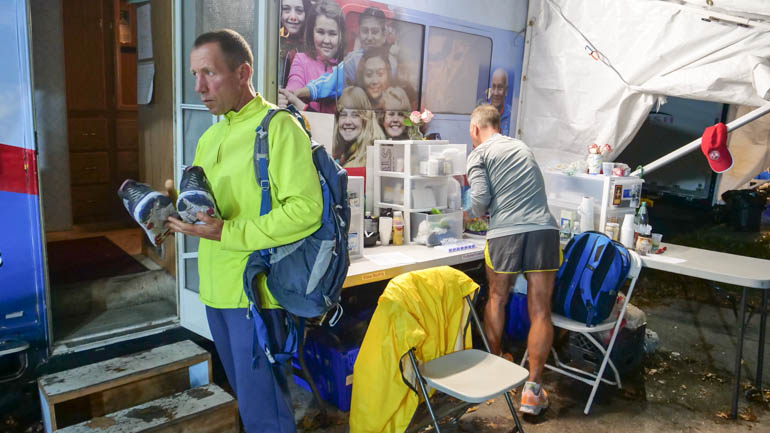 Annugata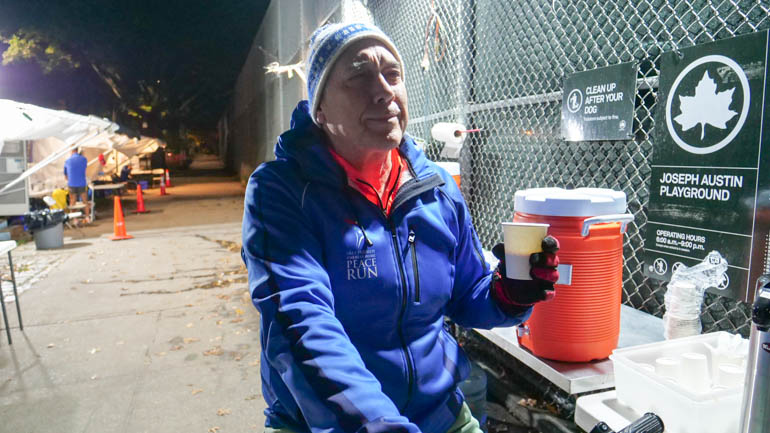 Pipasa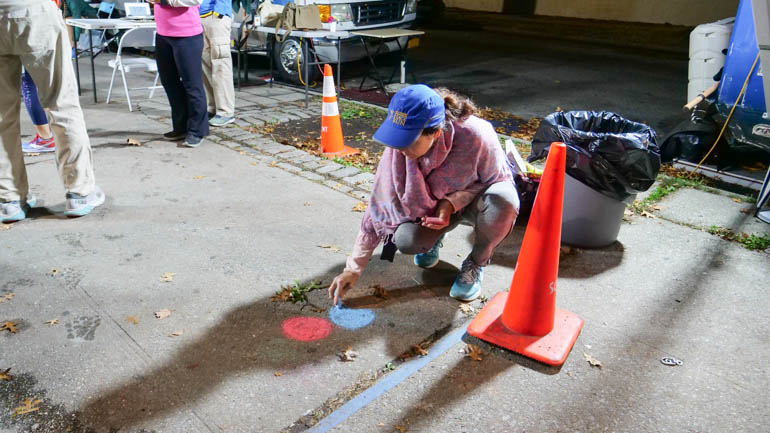 Harita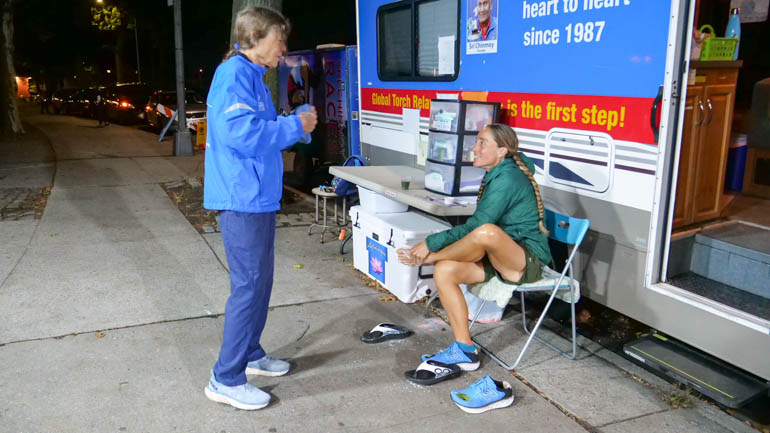 Andrea
Start Day 43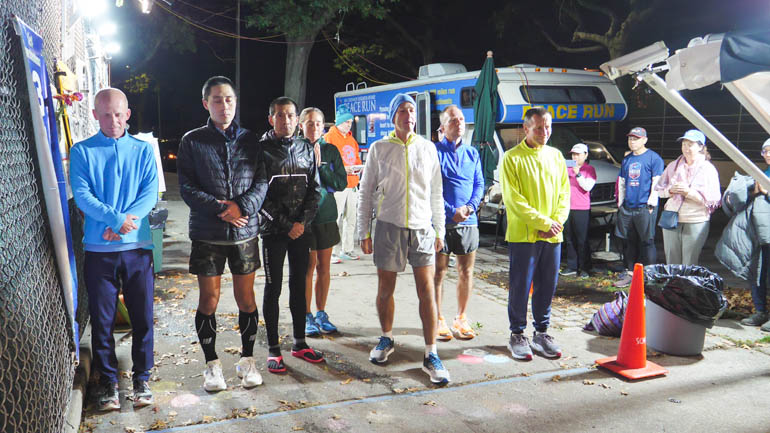 Andrea ran 74 miles
He has 3023 miles
He will finish tonight
With Anupam
An interview with Arpan
Flower
Sidewalk art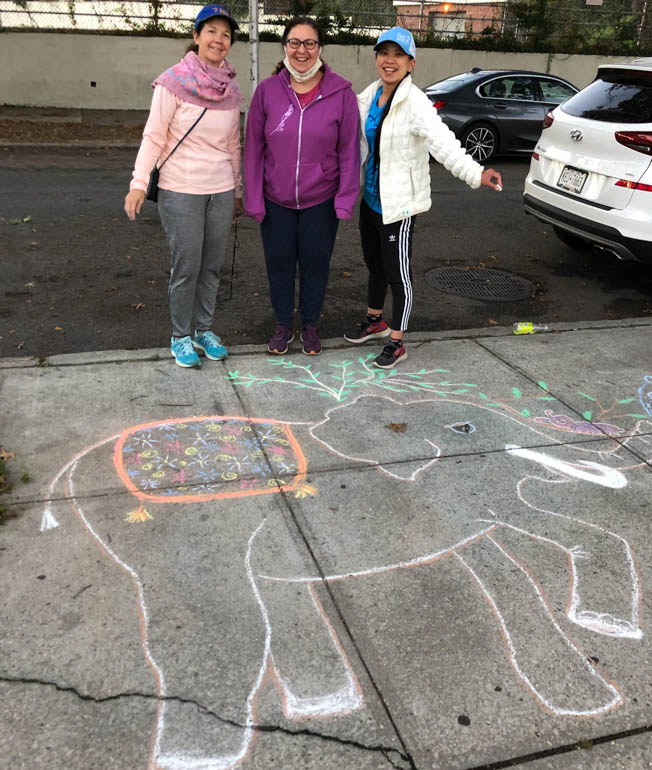 Sidewalk cleaning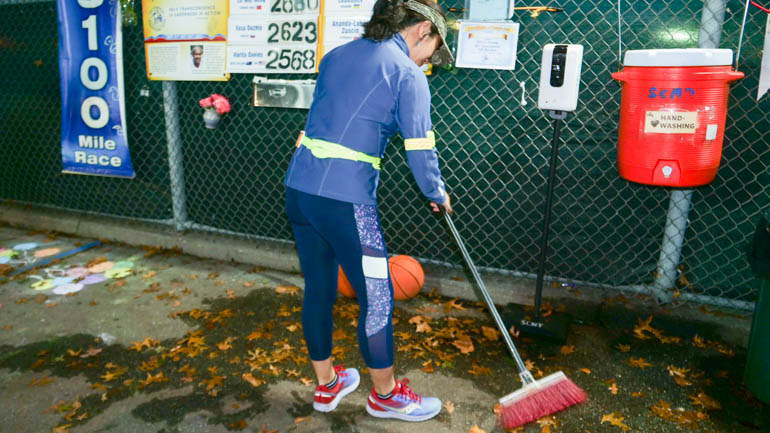 Wei Ming did 62 miles
He now has 2677 miles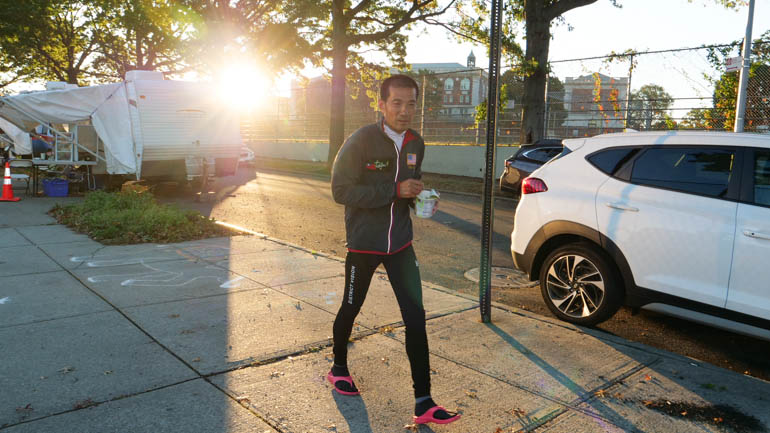 Drawing a companion for Pipasa's elephant
Greeting supporters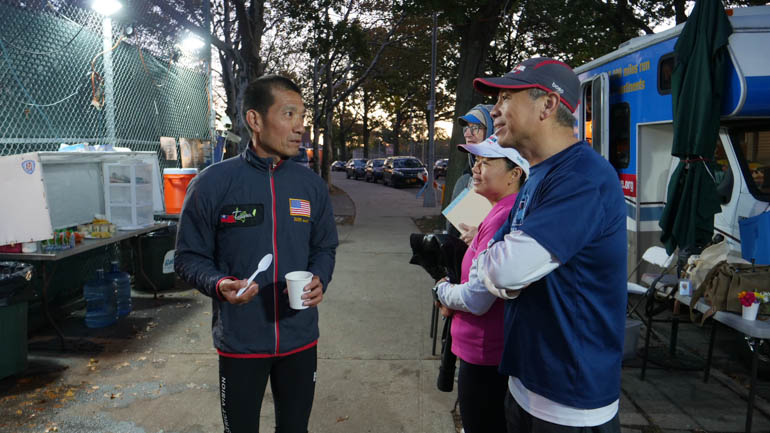 Flower
Oatmeal delivery
Pipasa pointing out Wei Ming's art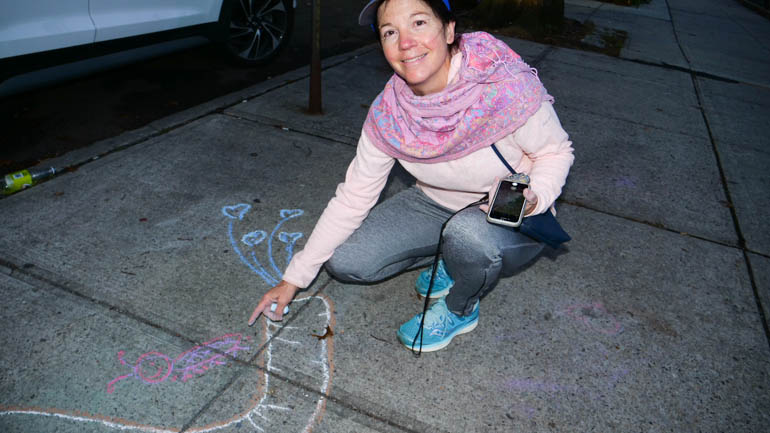 Vasu did 62 miles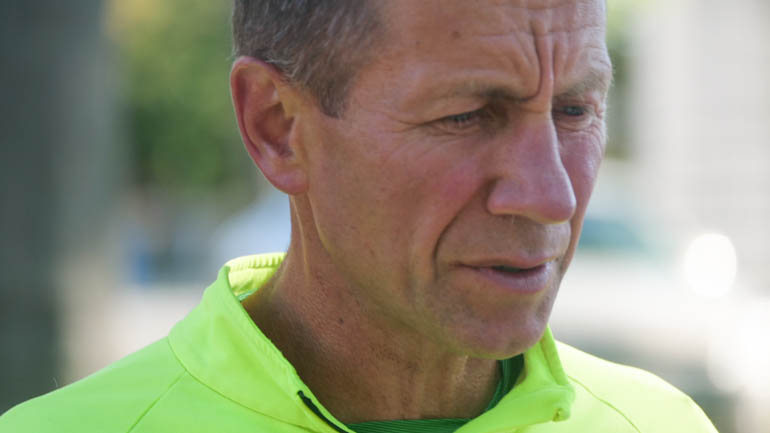 He now has 2621 miles
With Sasha
Flower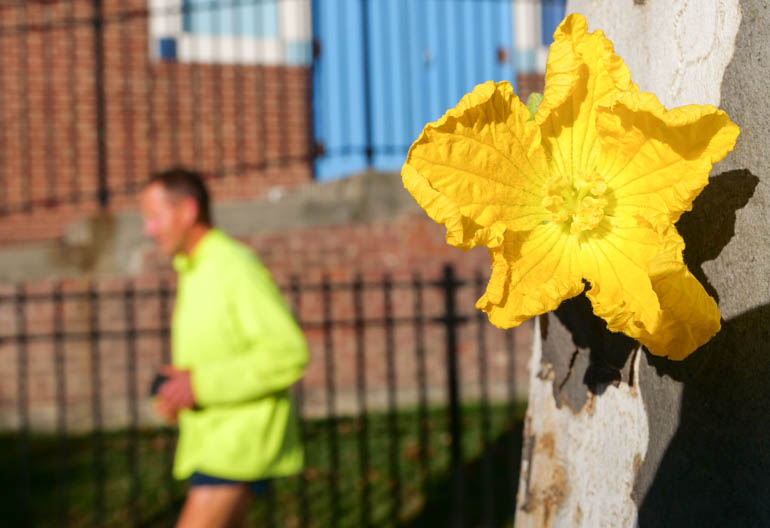 Swamiji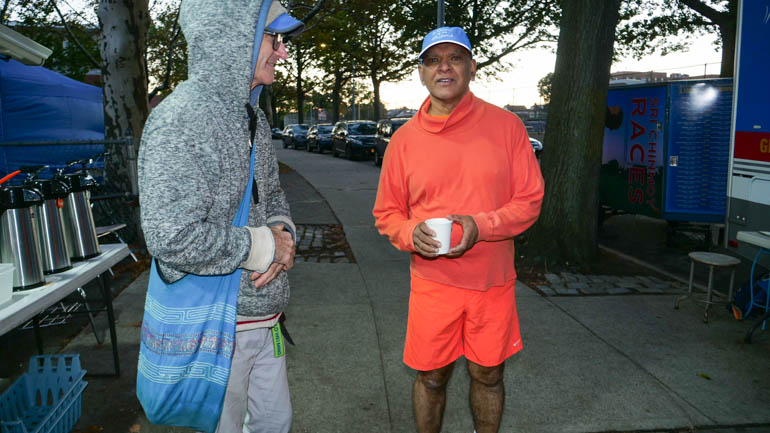 Takasumi did 60 miles
He now has 2509 miles
Fresh pie time
Flower
Camp
Snacks
Stutisheel did 59 miles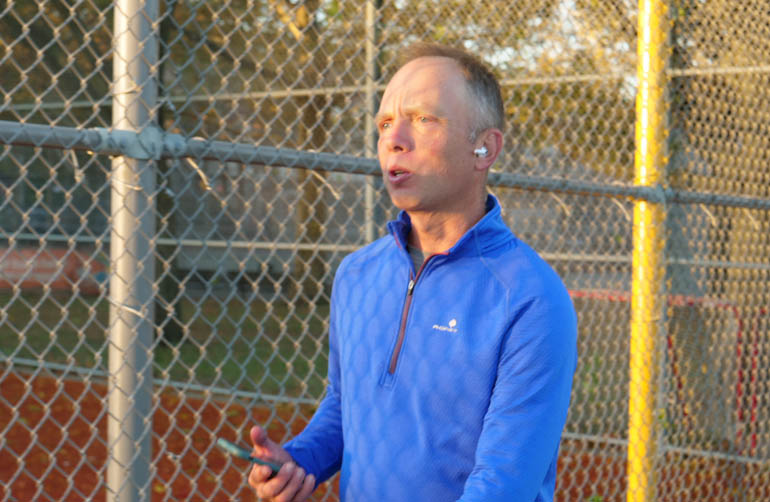 He now has 2396 miles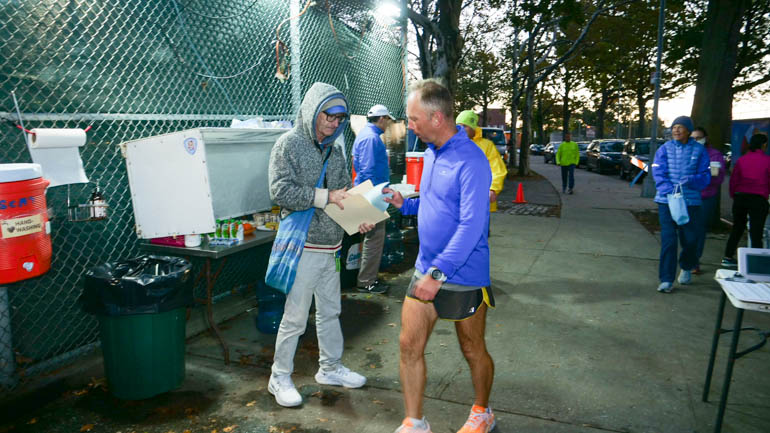 Flower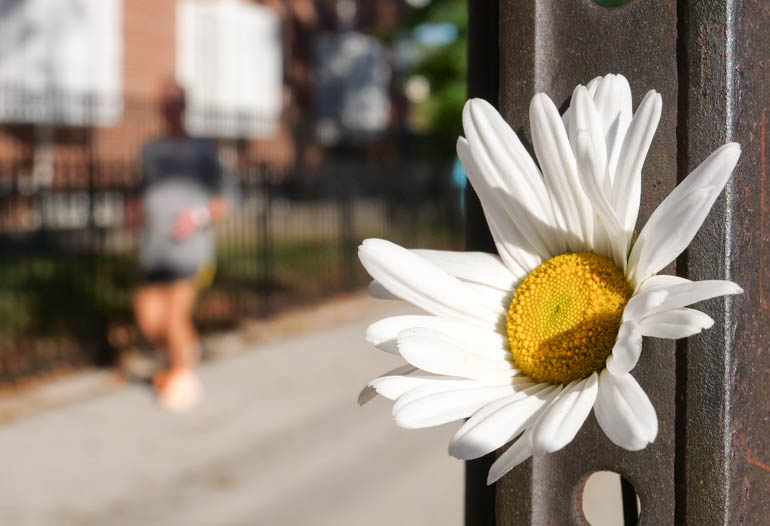 Matt and Jason
Ananda-Lahari did 46 miles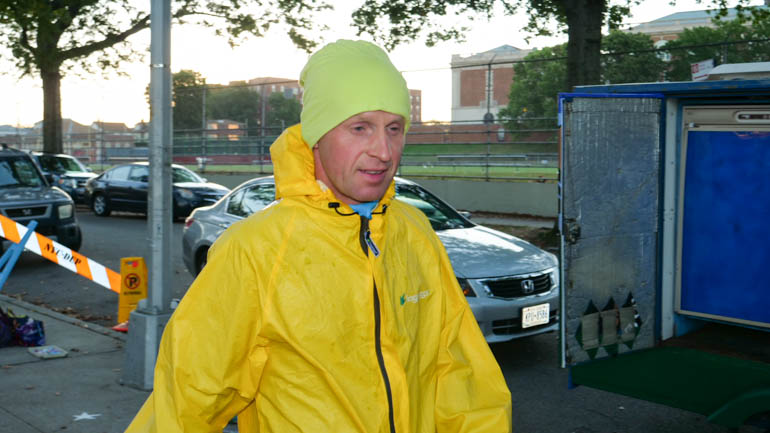 He now has 2307 miles
Flower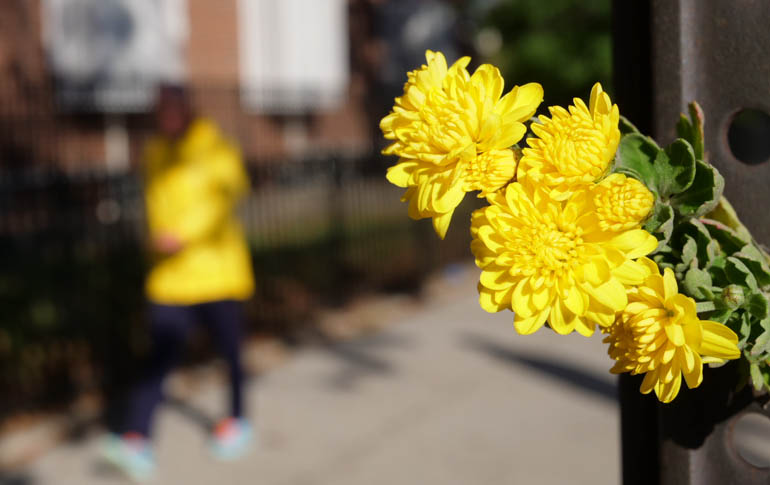 Sahishnu with Diksha's homemade pie
Evening
The divine warrior
May have a very poor start,
But he is bound to win
Eventually.