"I feel very good.  I can see the finish line now step by step, everything has turned out according to my plan."
Wei Ming has had put on a remarkable performance of running since he took his first step here 44 days ago.  He says even though there have been a few differences in a positive way but overall the whole experience for him is much as he anticipated.
"I imagined I was going to encounter a lot of hardship, the beginning was a little bit hard but now things are better."
Wei Ming feels that he is actually getting stronger as the race progresses.
"I have been training to be strong physically but lately I feel my spirit strengthening as well."
"This could lead to the beginning of many different things.  It was my lifetime dream to run here."
Wei Ming feels he is understanding more and more the meaning and importance of self-transcendence.  "After I understand it more I feel I will be able to contribute more to others."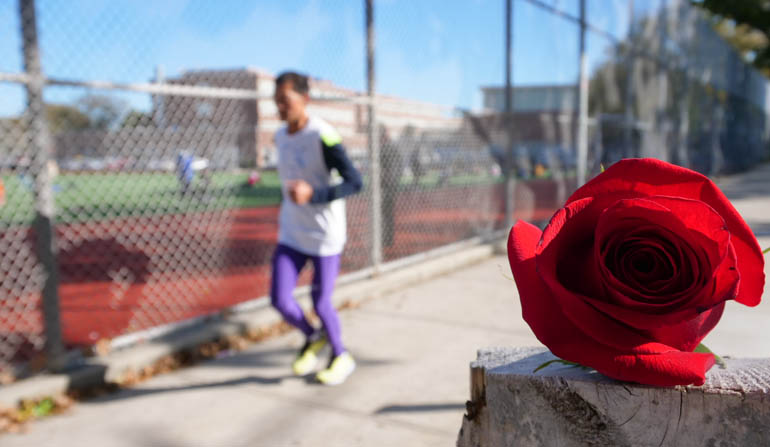 The board at the start of day 45
Clock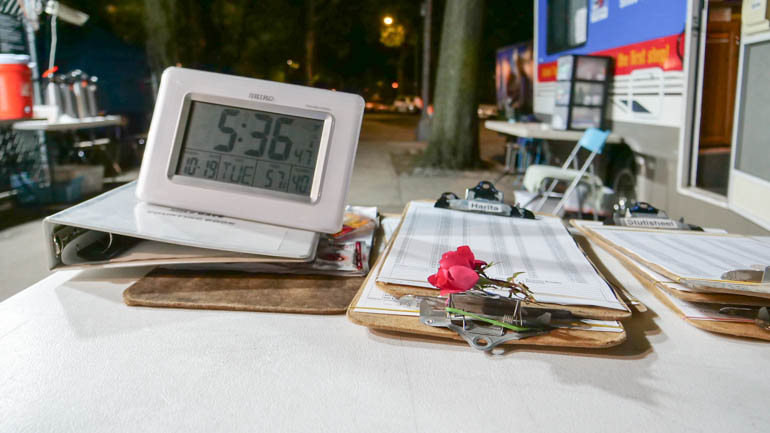 Camp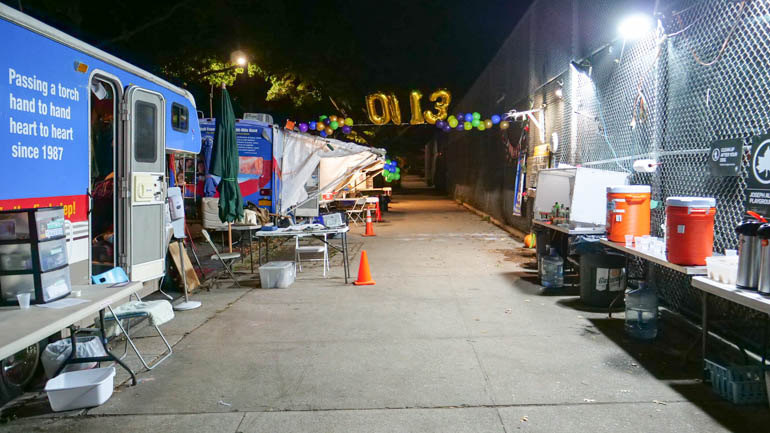 Stutisheel
Wei Ming showing race pictures from Taiwanese media
Inspiring Vasu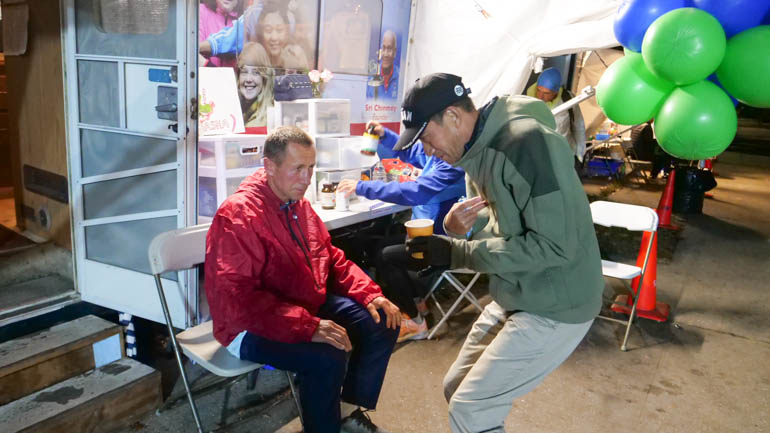 Harita
Andrea
Start Day 45
Vasu ran 65 miles
He now has 2748 miles
With Vladimir
With Sasha
Green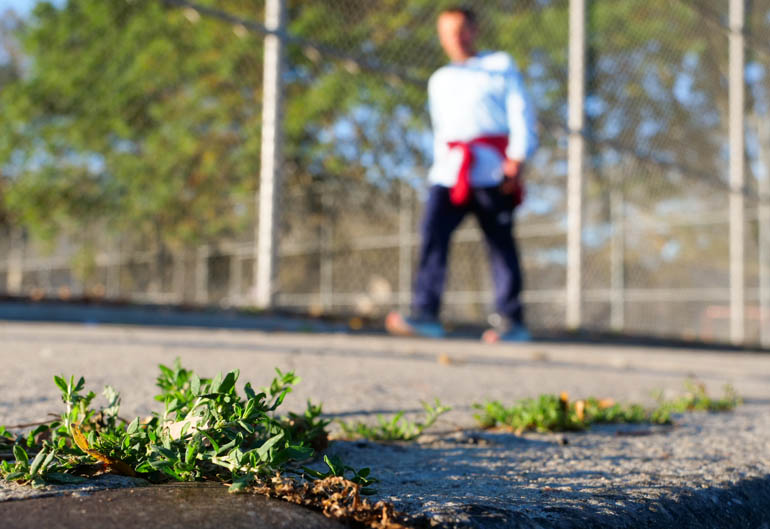 Samahita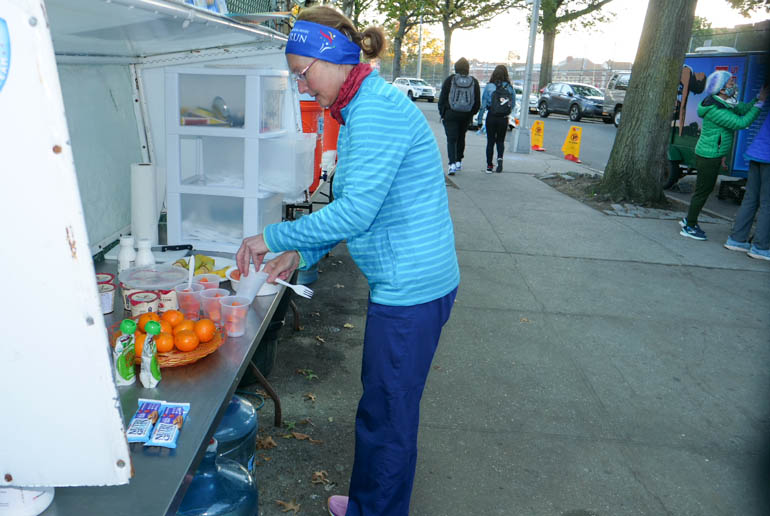 Drawings for Harita
Harita did 60 miles
She now has 2688 miles
With Rotraud
With Sveta
Harita makes 2700 miles
Doing well
Flower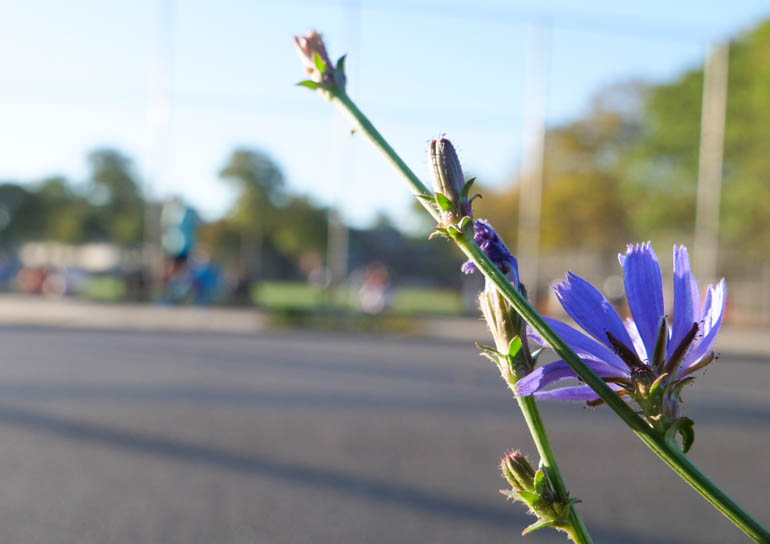 Swamiji
Sasha
Takasumi did 60 miles
He now has 2630 miles
With Nina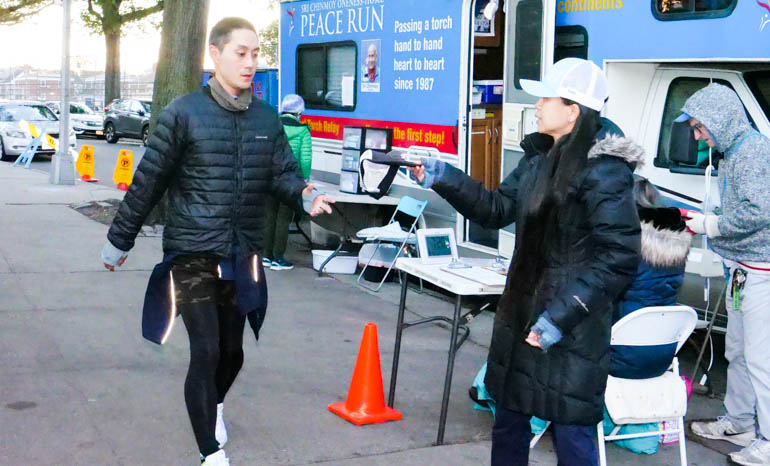 Doing well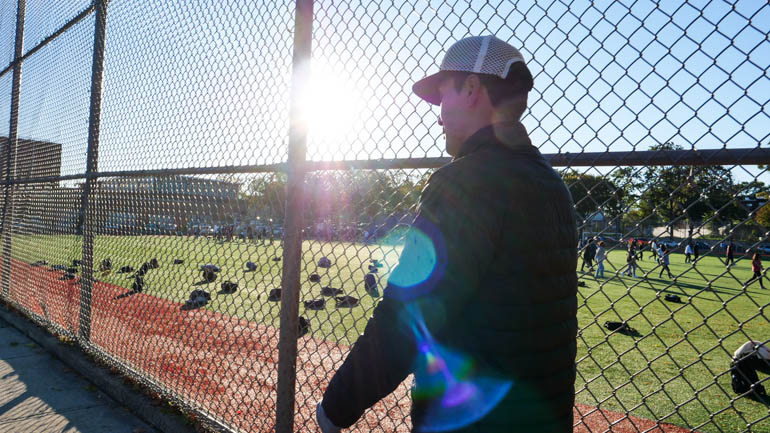 Flower
Sanjay working on Vasu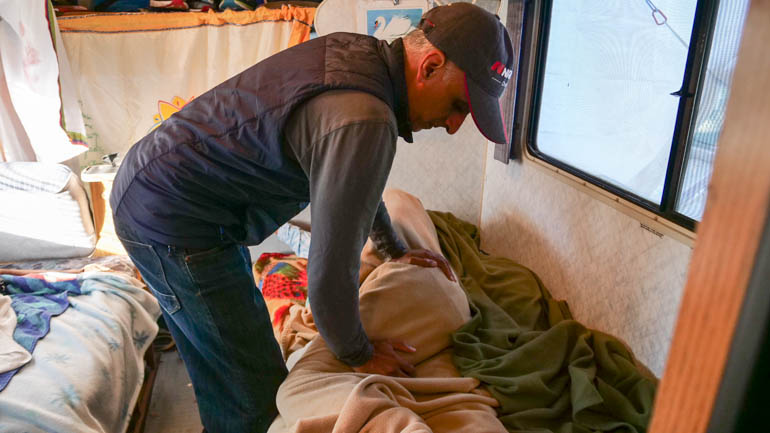 It is Jumugal's birthday
Stutisheel did 32 miles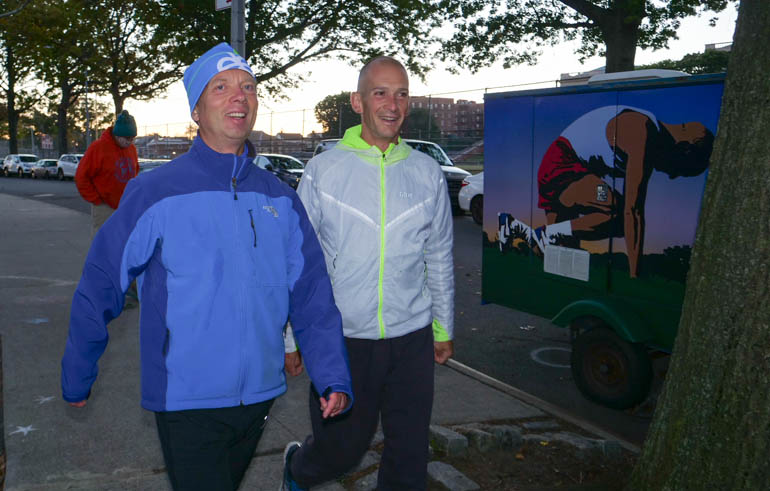 He now has 2460 miles
Flower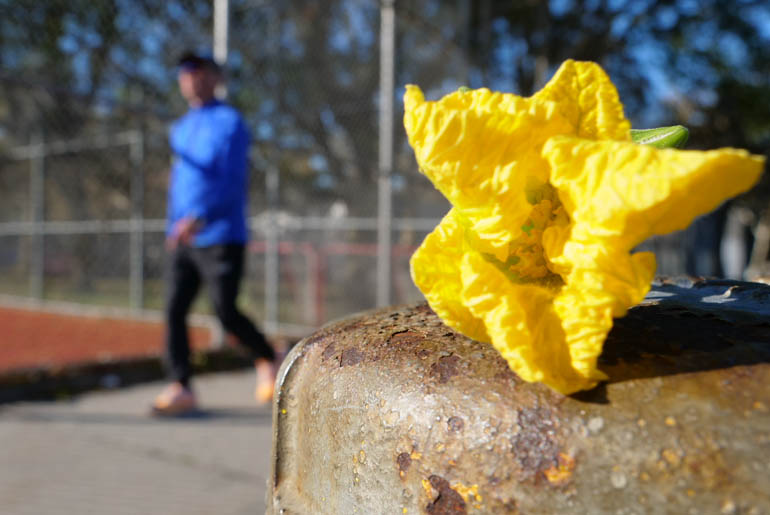 Jumugal and Aranyani
A letter for Wei Ming in English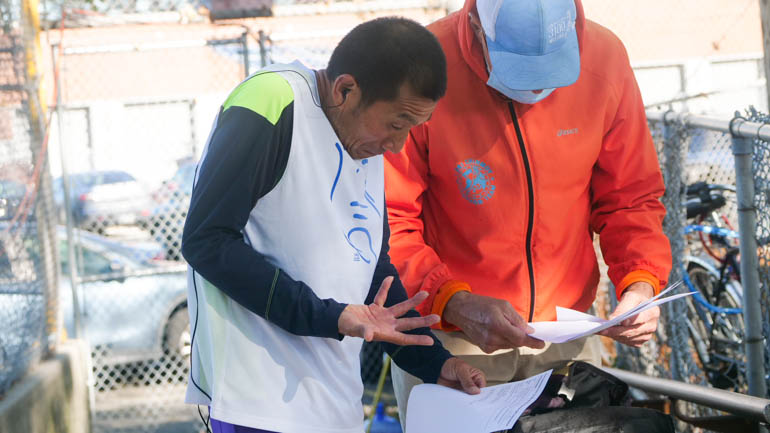 Ananda-Lahari did 48 miles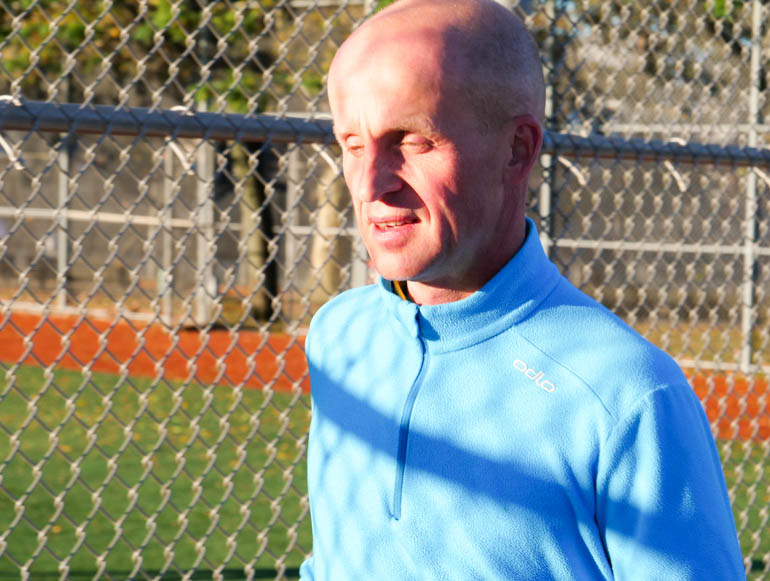 He now has 2403 miles
With Takasumi
Green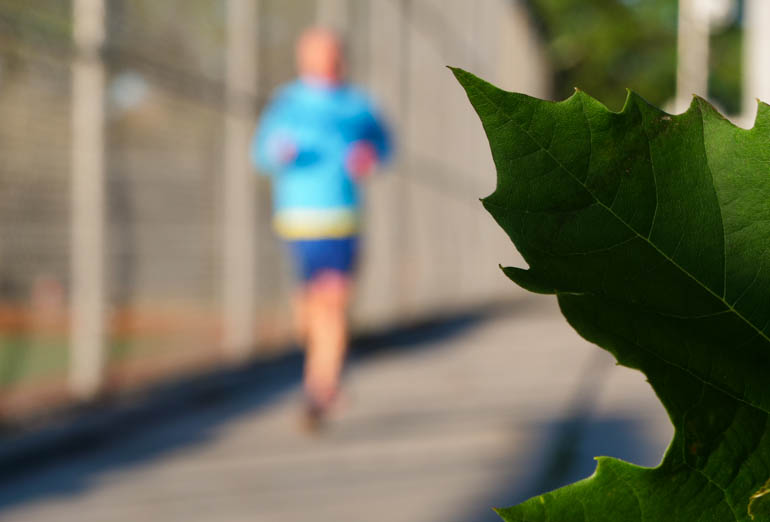 Counteses
Wei Ming with one of his supporters Crystal
Andrea going home after running for 2 hours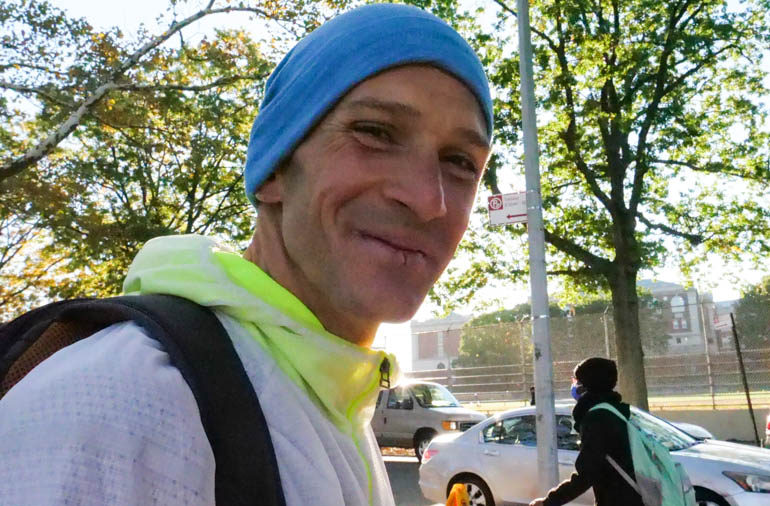 Everything real
In the inner life
Has to be a matter of
Step-by-step progress.