"Sasha has been very good.  This time he is my only helper. (In the past Vasu has been able to count on a number of helpers)
This time he has to do everything by himself.  He has to make it all happen.  But we are trying our best to make it all possible."
"Inner help is much more important than the outer help." Vasu feels in particular when Sasha takes a meditation break and leaves the course, when he returns he is energized as well. "I am very grateful to him for that."
Sasha says that for him helping Vasu is a very special experience.
"I am happy that I can be here.  This is now my 4th time helping Vasu at the race."
"Of course it is a huge experience.  It is a very long journey and along the way we understand more and go deeper.  We find out that we can all do so much more than we expect of ourselves.  We just have to imagine."

Tour of the course
The board at the start of day 39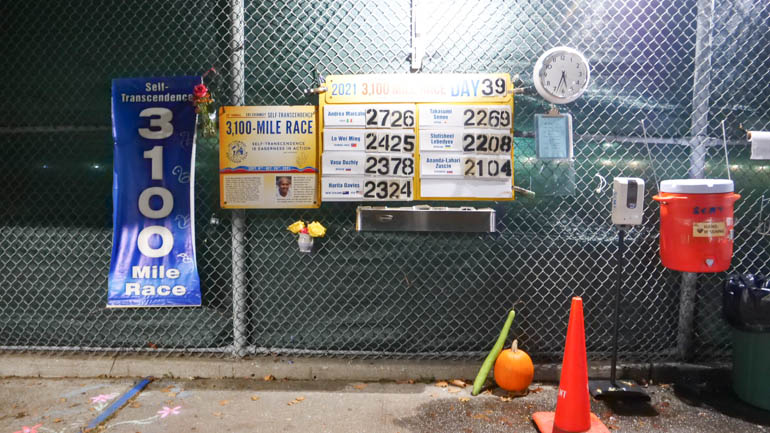 Clock
Camp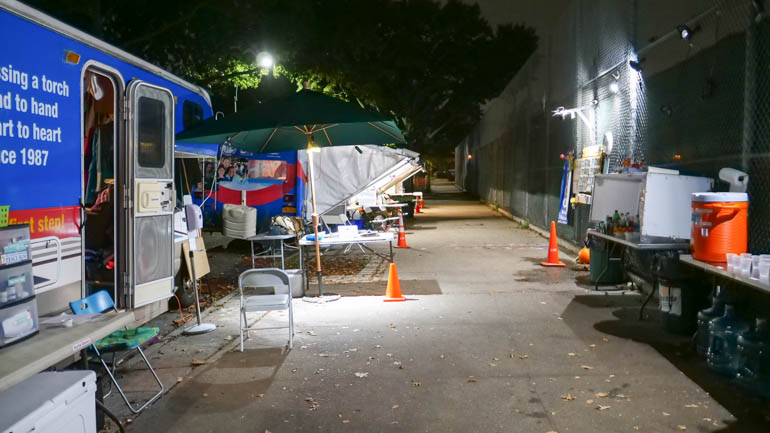 Rupantar
Takasumi
Vasu and Stutisheel
Wei Ming
Harita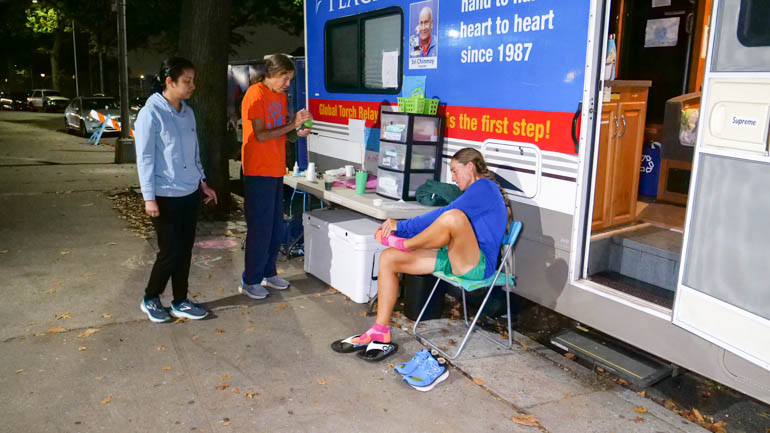 Andrea
Start Day 39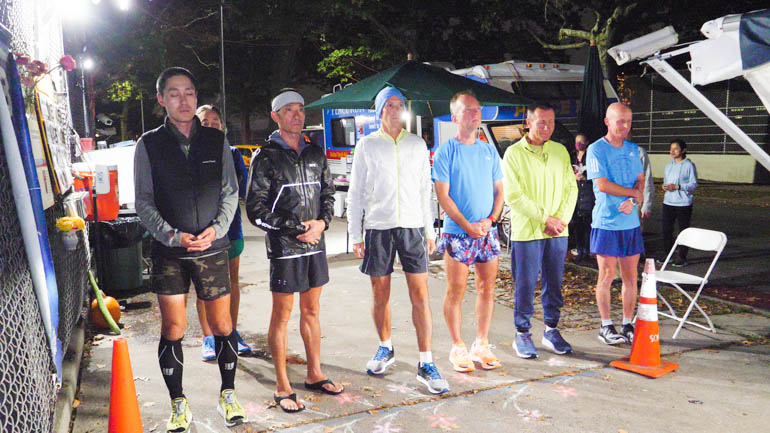 Andrea ran 74 miles
He has 2726 miles
He could finish Sunday night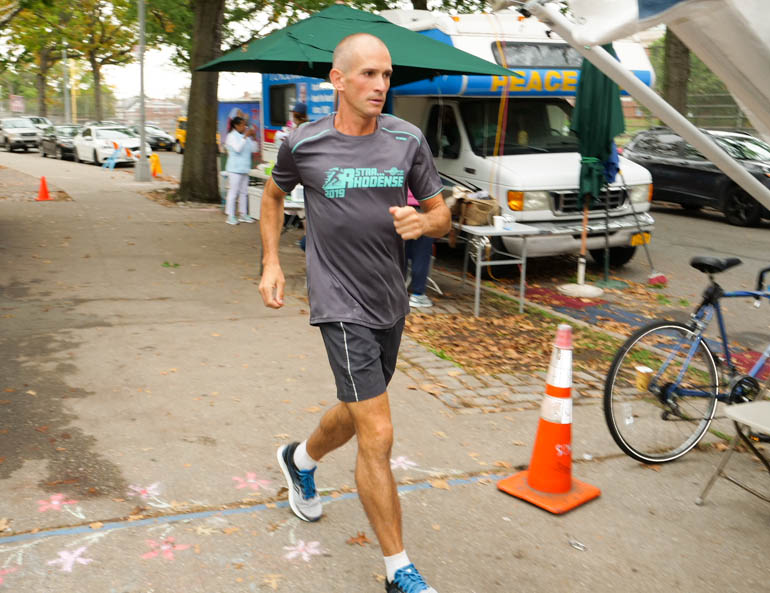 Flower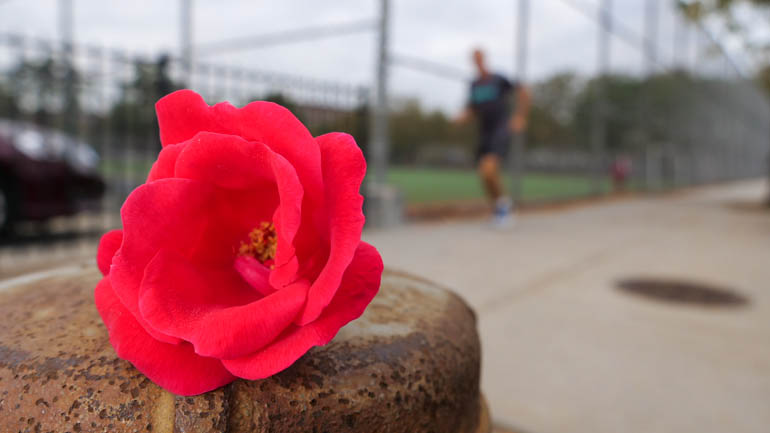 Mileage Andrea is averaging
Anjali updates the board
Wei Ming did 63 miles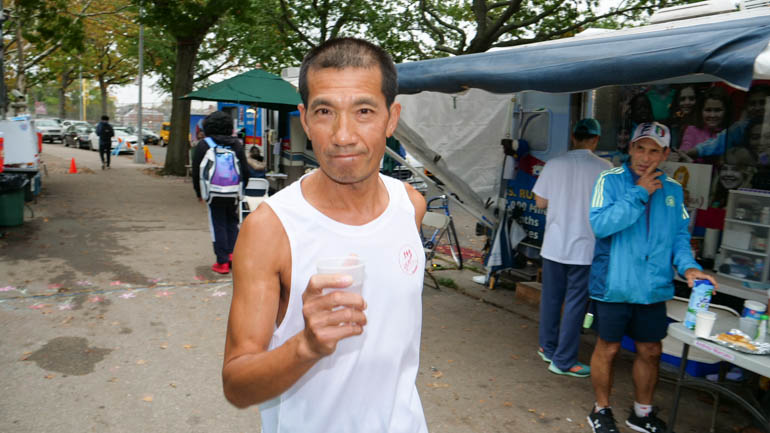 He now has 2425 miles
A noodle break
A Tai Chi lesson
A dog moment
Flower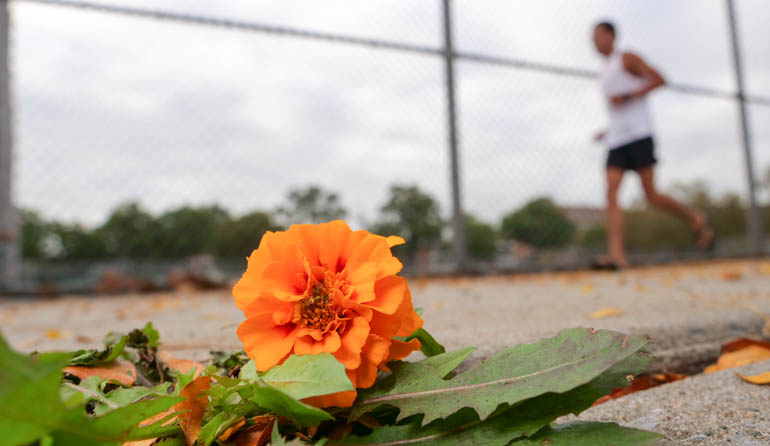 Swamiji
Harita did 60 miles
She now has 2324 miles
With Sveta
A kiwi from Helena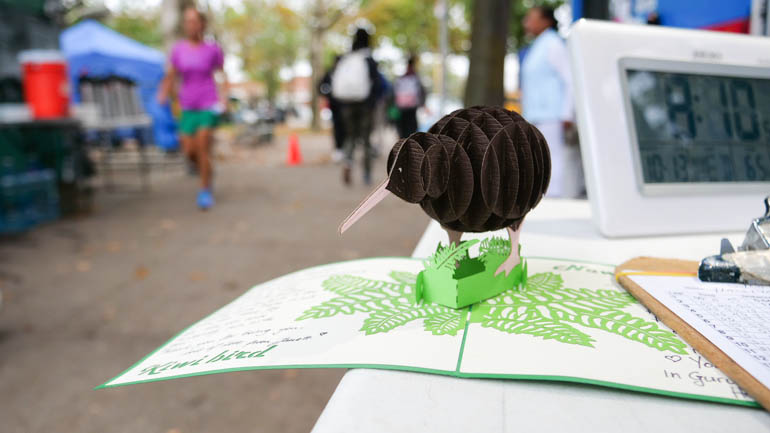 A special card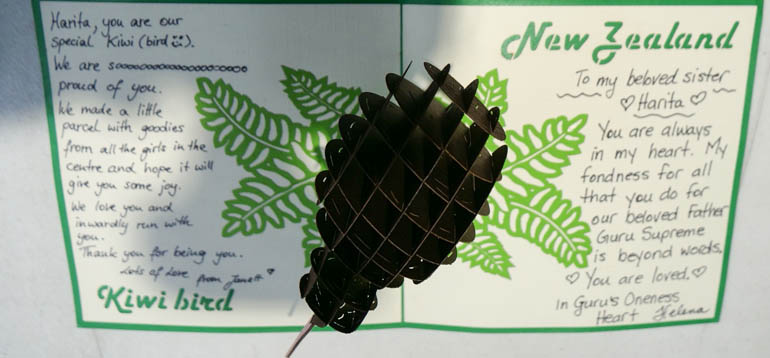 Fun moment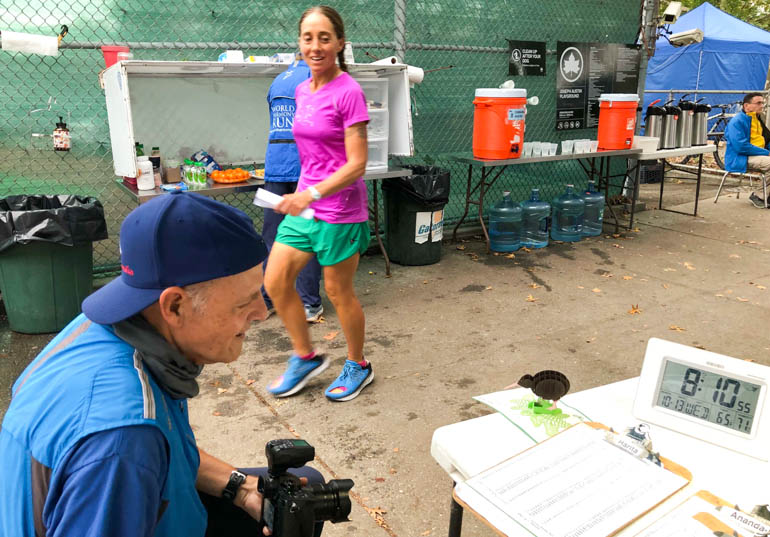 Flower
Arpan
Takasumi did 60 miles
He now has 2269 miles
With Nina
Flower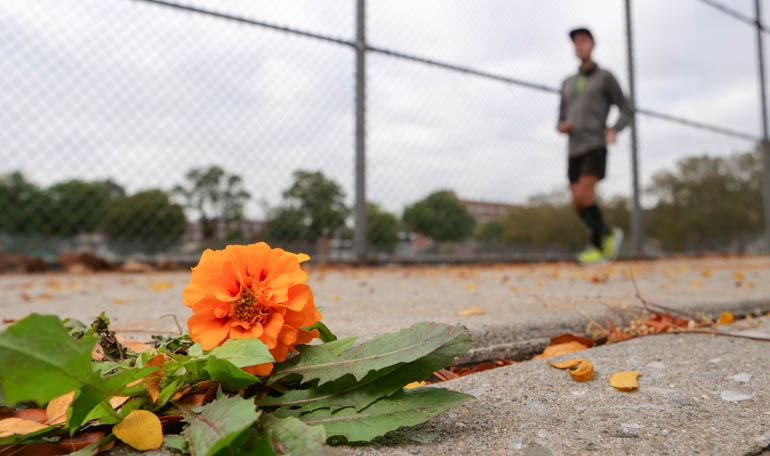 Breakfast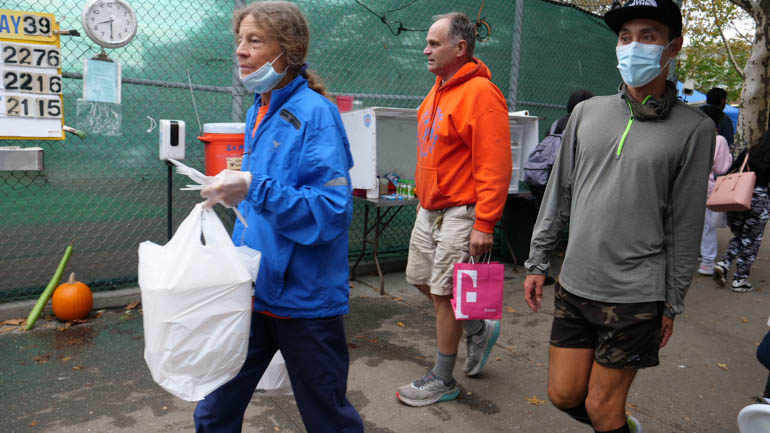 Nisanga with smoothies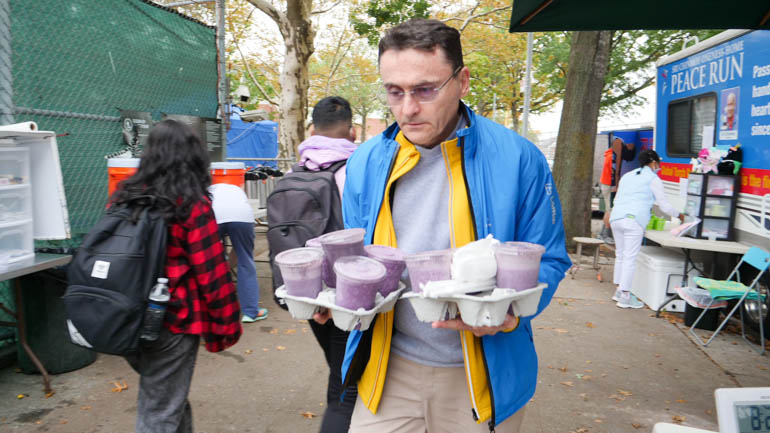 Stutisheel did 65 miles
He now has 2208 miles
Flower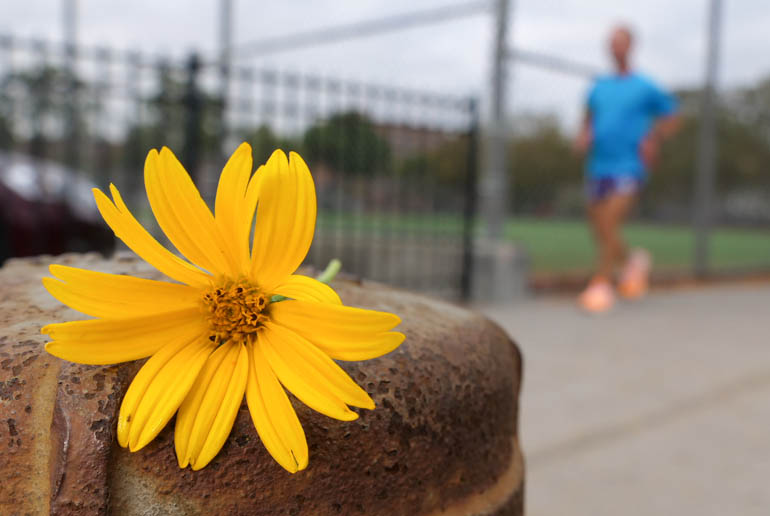 Medur and Sahishnu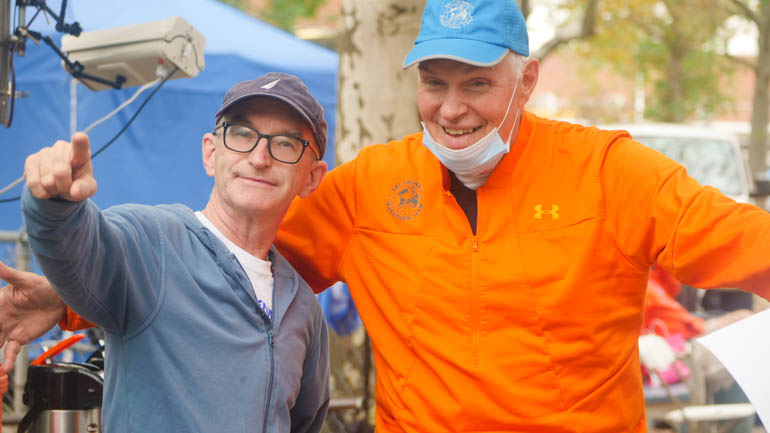 Ananda-Lahari did 46 miles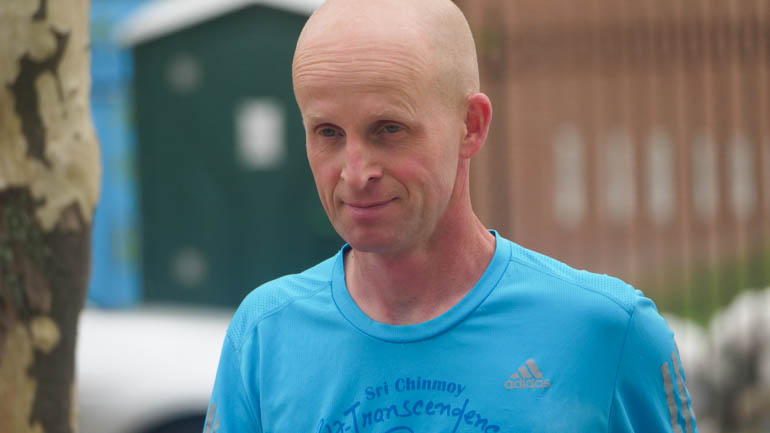 He now has 2104 miles
Flower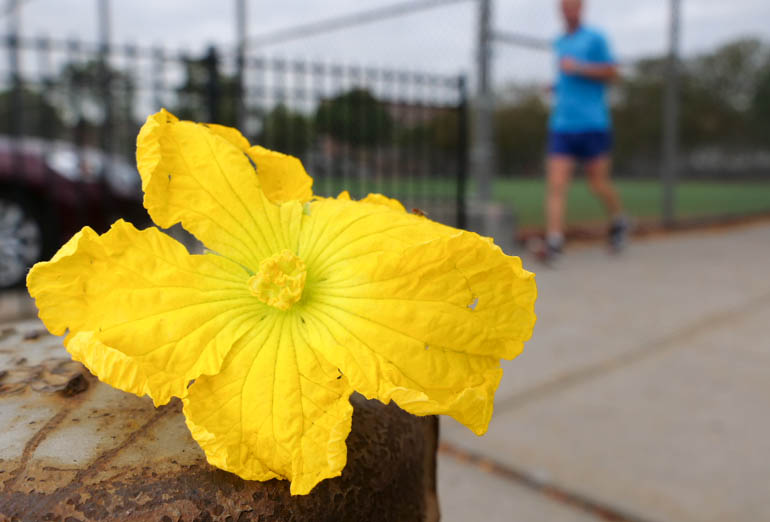 Mario running long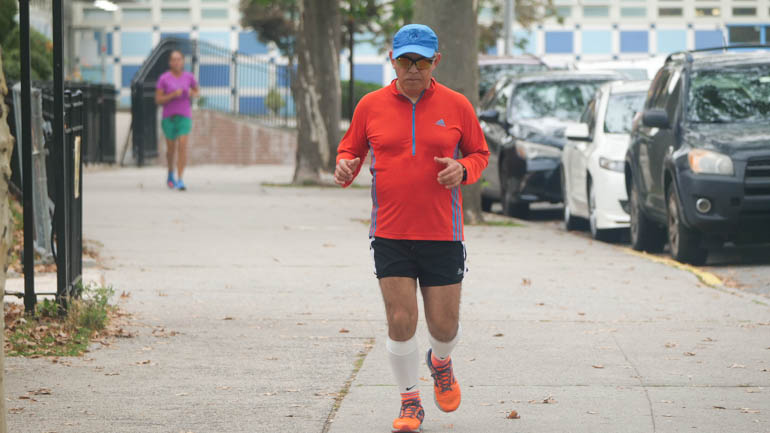 Vajra
Flower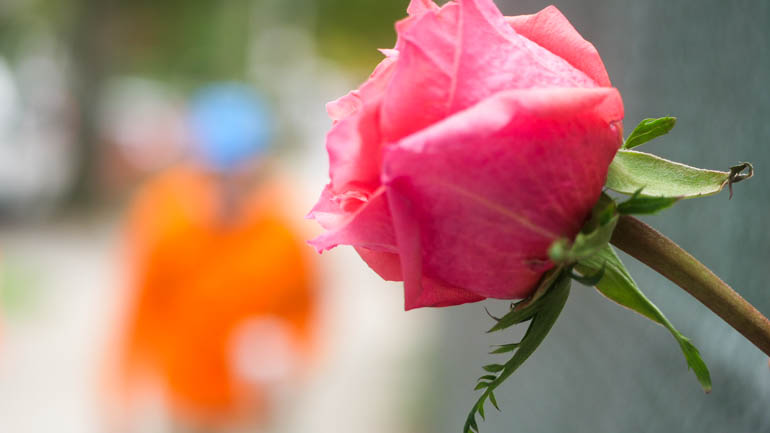 The invisible miracles
Help us tremendously
In our inner life and outer life.