The Peace Run approaches Camarthen city hall
On the steps.
Daffodils are growing everywhere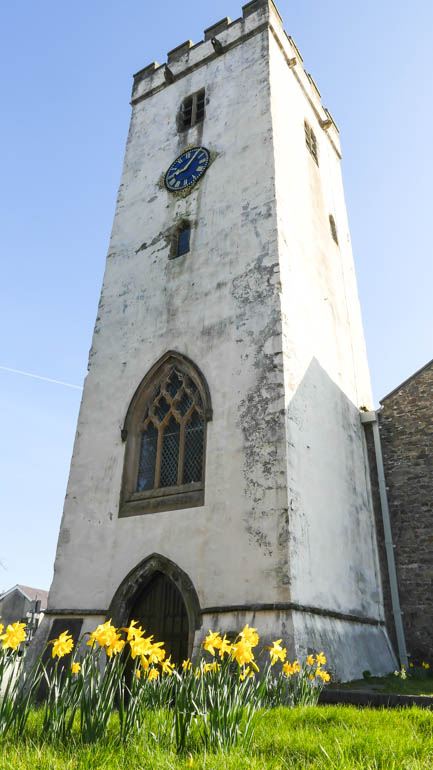 At Ysgol Y Dderwen School
Having a funny moment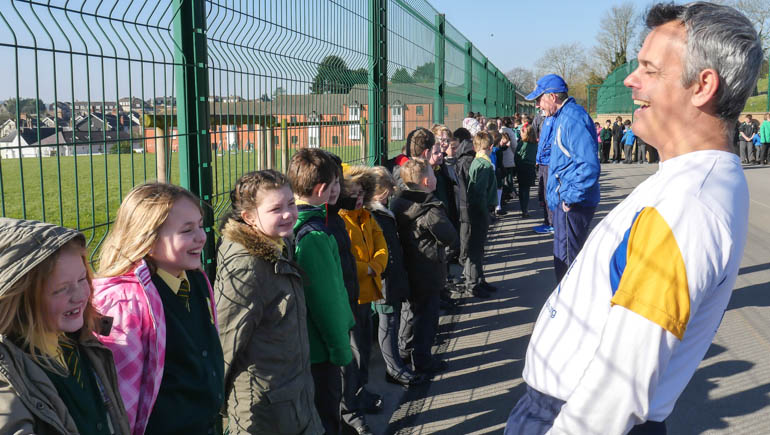 Touching the torch
Enjoying the Peace Run
Holding the torch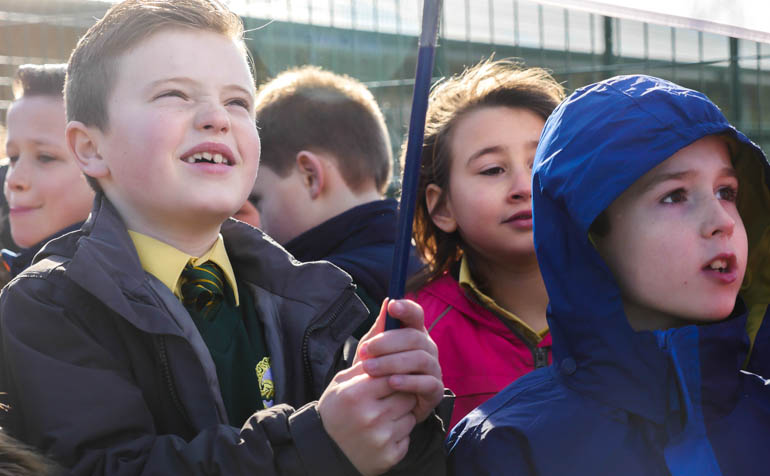 Never to forget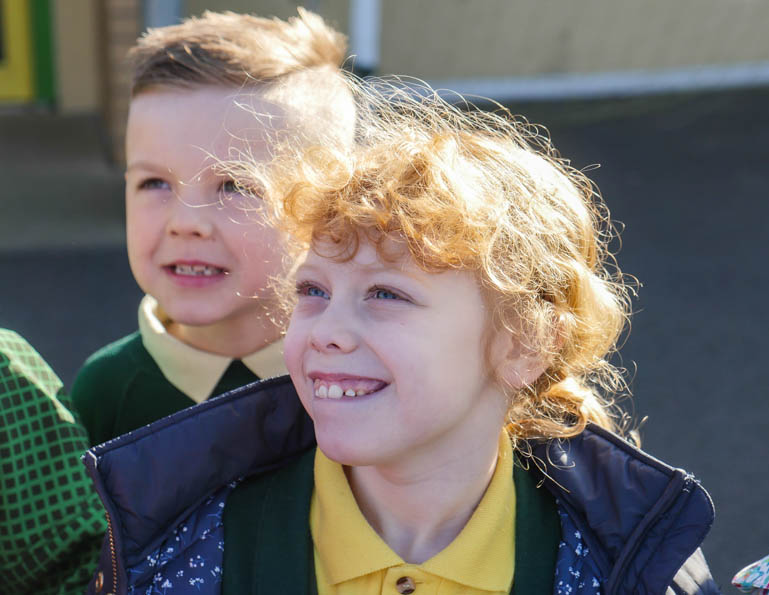 Each will take their turn
New horizons
Learning about the world
Its your turn
Always something new to learn and enjoy
Through joy it is so much easier to learn
Making new friends
High 5
Time to go inside
Mayor Councillor Barry Williams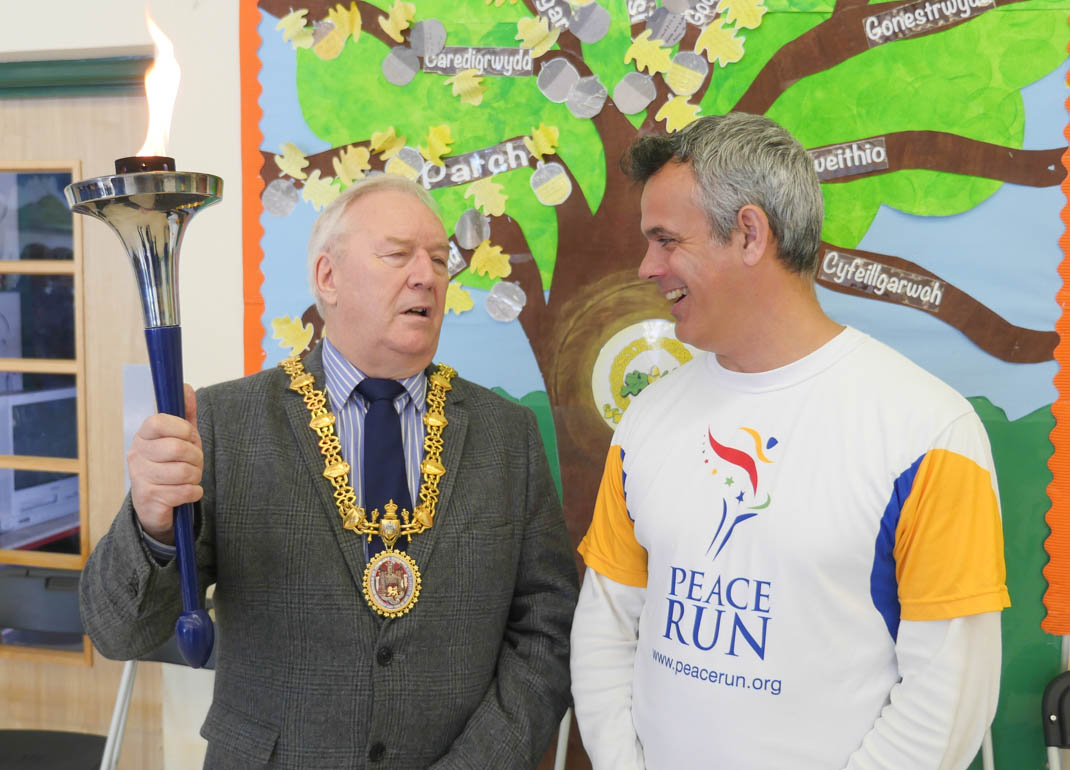 Time to feel peace
Headteacher Mr. Dylan Evans speaks to his students.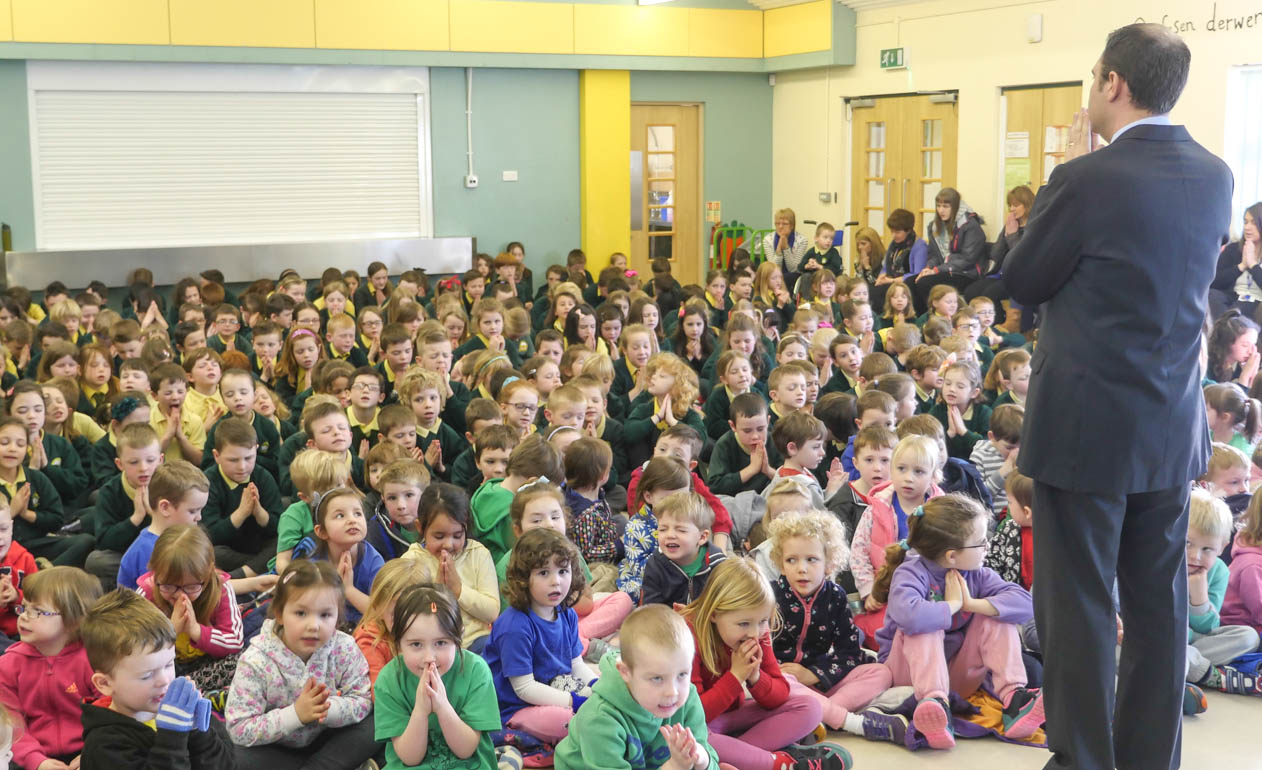 On behalf of the school he receives the Peace Run certificate
Devashishu teaches the Peace Run song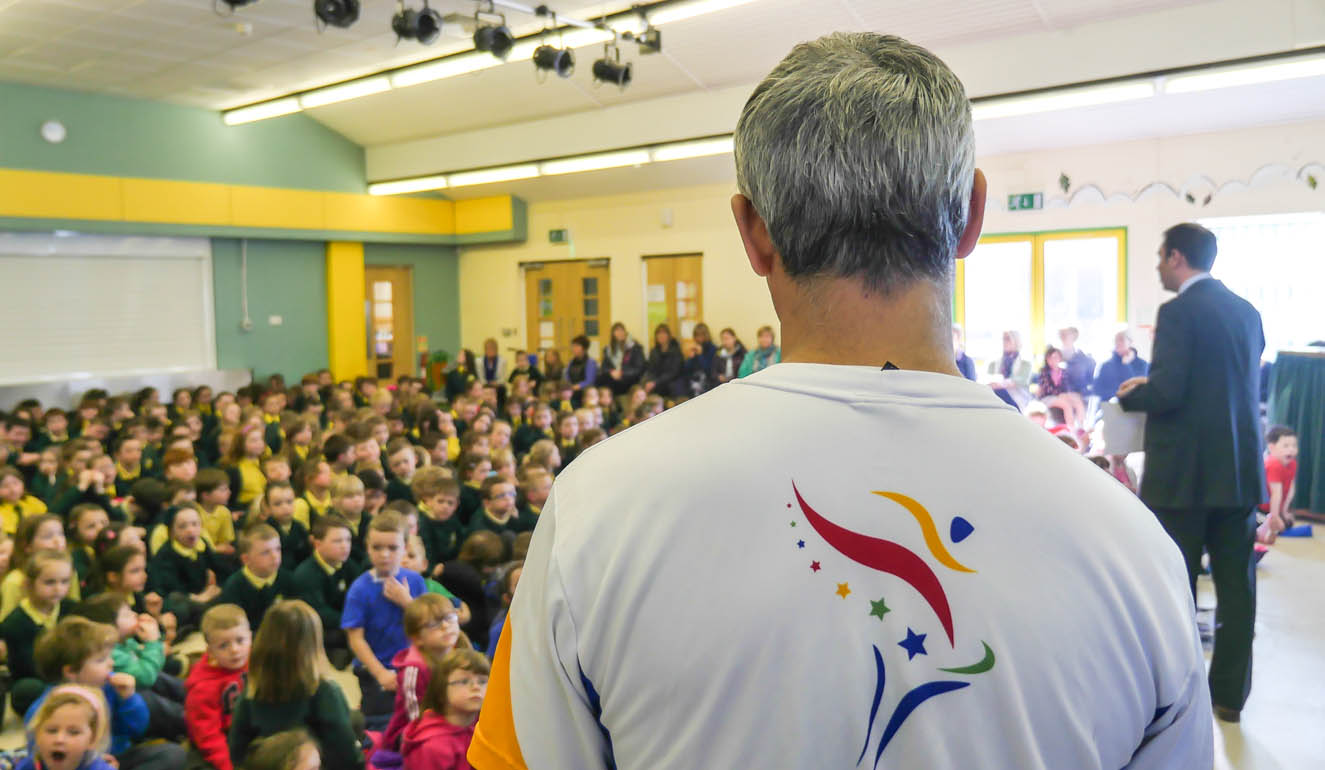 "So remember.  We are running around the world altogether.
Peace Run Song:
The choir sings
Click to Play Singers:
What does peace look like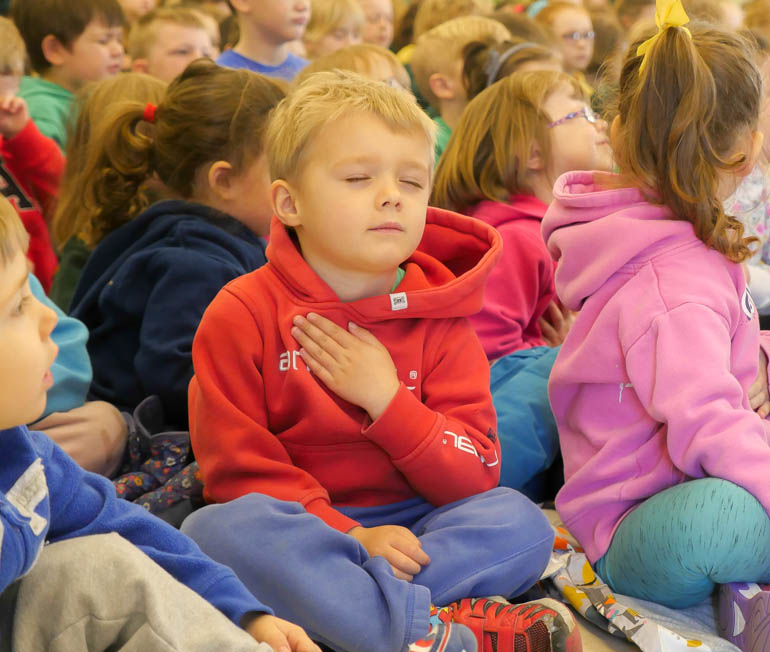 "I am Steven Thomas and I am a long time supporter of the Peace Run."
"It is an outreach of what I have been involved with for many years.  I was based at the Temple of Peace in Cardiff for about 15 years.  We also welcomed the Peace Run on a number of occasions."
"Our work was partly educational, be that with young people in Wales or with adults on some of the big issues of the day.  Partly campaigning on Peace related issues and human rights issues.  But often it was political almost diplomatic.  It was therefore a pleasure to have a slightly different approach.  One which, for many of the people involved in the Peace Run comes from a spiritual source.  To referring to some of the same issues from a different angle."
"That is why it was useful to be involved and support it in different ways.
About the Peace Run…."It will be memorable for certain individuals.  I would compare it with things we used to do at the Temple of Peace with schools.  Which were more perhaps cerebral.  We would get older children to take part in model United Nations meetings where they would represent countries.  That I could see could appeal to slightly more academic children."
"This approach will have sparked something and will be a clear memory for a certain cross section of the children.  Some of them will remember this clearly.  It will be an inspiration if even a thought provoking moment.  Which they will be able to build upon in the future."
Hope For the Future…. "I do, partly because we are still here in 2016, despite the excesses and the terrible things that have happened in the past. Also because the Sri Chinmoy Peace Run and other institutions that I have been involved with.   International aid organizations, the Temple of Peace in Wales, are still there as a bedrock.  Sometimes an alternative to what some of the bigger world powers are doing."
"In many ways we represent the majority, in our beliefs, and our hopes for the future.  So you are right.  I am not overly pessimistic about things.  They will continue."
Click to Play Interview with Steven Thomas:
Peace is the heart of my future
And not the mind of my past.