The Peace Run arrived in Laugharne.  Once the home of well loved Welsh Poet Dylan Thomas
Janaka Spence, a Scottish Writer spoke about Dylan Thomas
"I am absolutely thrilled and delighted to be taking part."
"Yesterday I bought the Guardian Newspaper, which I only buy on a Saturday to read the book pages.  They had a feature on how different people dealt with death."
"The headline on the front page was, do not go gentle.  Anyone who has read Dylan Thomas would be able to finish the line.   Do not go gentle into that good night."
"How many poets, living or dead are that you could give half a line and reading public would be able to complete that line.  His poetry had that wonderful incantatoray quality to it.  I discovered his work when I was 17 or 18.  We are talking 50 years ago.  I was a young man in Glasgow reading a lot.  I discovered this incredible work.  It was like nothing that I had ever read before."
"I didn't understand half of it.  But that didn't matter.  He called his poetry ferocious and un-understandable."
"Sri Chinmoy the inspiration behind the Peace Run he once wrote."
You do not have to understand; just believe. You do not have to believe; just keep your eyes wide open.
Sri Chinmoy, To-morrow's dawn, Agni Press, 1982
The view besides Dylan Thomas's writing shed.
The door is open
The desk
The tide is coming in.
French students suddenly appear
Laundry on a line.

On to the Boathouse, once home to Dylan Thomas
Time for tea
Hannah Ellis, The granddaughter of Dylan Tomas is there to greet the runners.  She shows Janaka where her Mothers ashes have been scattered.  They talk about her Grandfather and his work
A bench in the back garden welcomes all to come and take a welcome rest to all.
The funny this is, I find myself Going back again and again.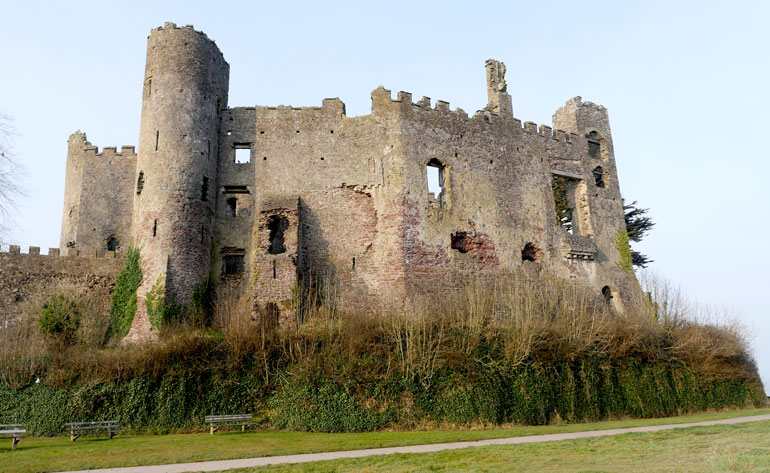 One more song from the Corran Singers:
When my heart,
My heart's eagerness
And I
Run fast along
The road of life,
Peace proudly runs with us.