"Each of my races here are beautiful in there own way.  If you look at my first race it was very hard for me.  Perhaps even harder than this one.  But if we speak just about this race I had many more things happen to me."
"I can't remember all the things ….It started with blisters. I had trouble with my sciatic nerve, and other problems because of that.  Now I am having some trouble with my tooth.  Such kind of things."
"I think we have these difficulties because it forces us to go deeper inside and find joy to make progress,  and do this not just for ourselves but for all of humanity."
Vasu says he tries not to think too much about the finish which is now just 170 miles away.  But he is doing everything he can to get there as quickly as possible.
"I am trying now to offer more gratitude for this race  and for everything that has happened.  Also I am happy about the finish which is not only my achievement.  It is the achievement of my spiritual teacher and everybody who has been part of this race.  Without everyone this finish would not be possible."
The board at the start of day 48
Clock
Camp
Wei Ming
Annugata and Rupantar
Nina
Stutisheel
Harita
Start Day 48
Wei Ming did 59 miles
He now has 2987 miles
With Vladimir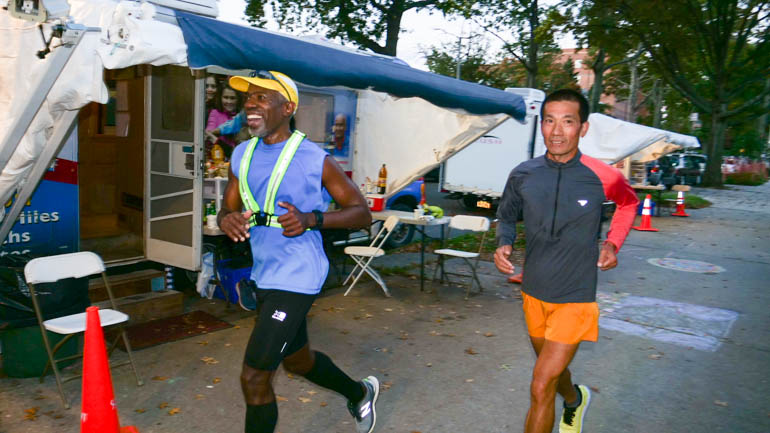 With Crystal
Making 3000 miles
Flower
Suspicious character spotted on the course by Anjali
Annugata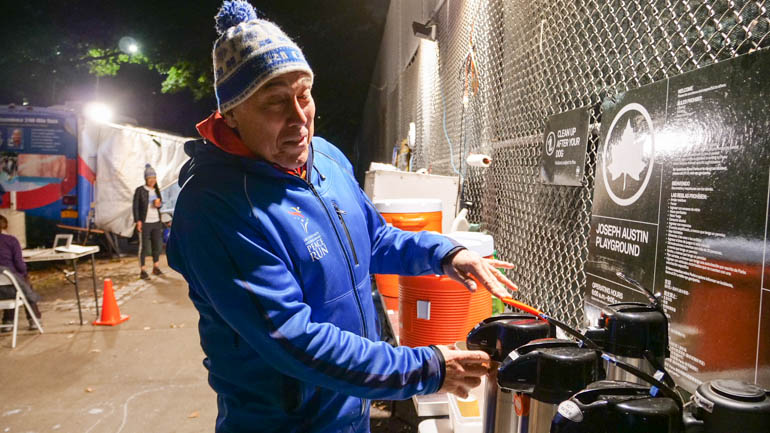 Harita did 61 miles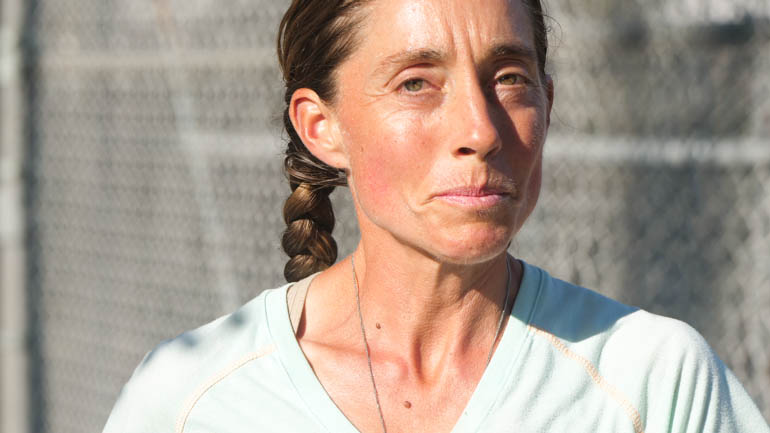 She now has 2871 miles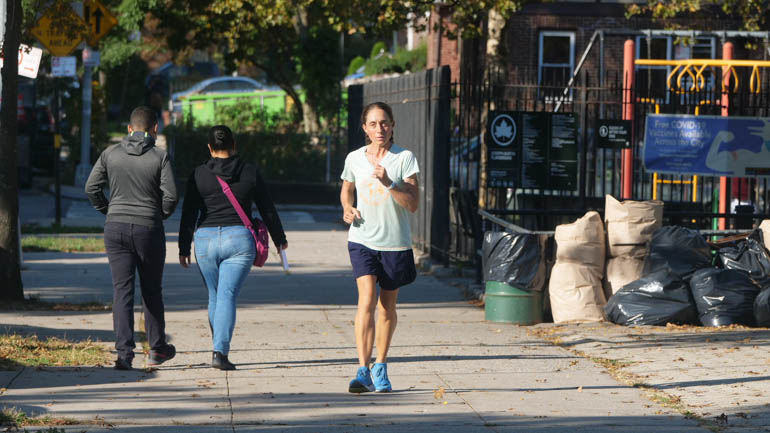 With Sveta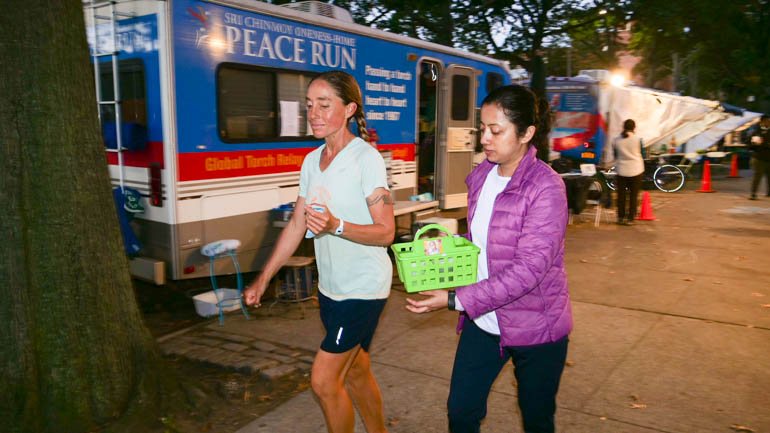 Flower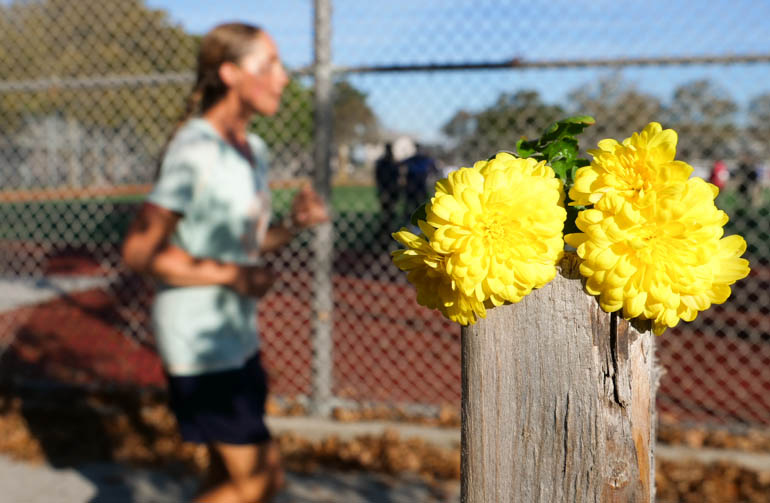 Jumugal the counter  with Nina
Gathering
Takasumi did 61 miles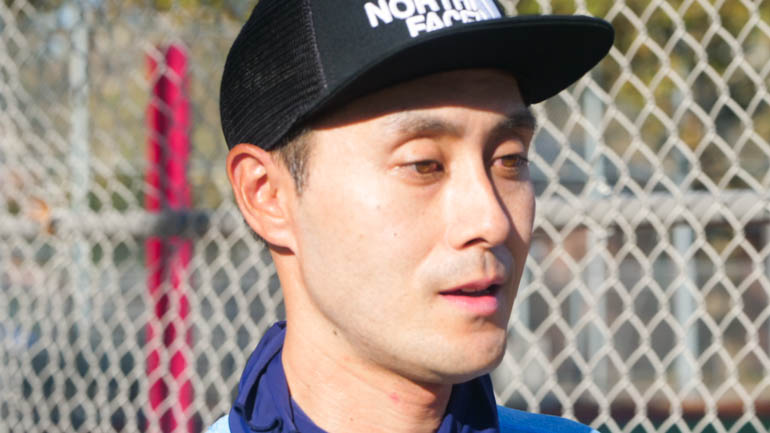 He now has 2811 miles
With Nina
Day 48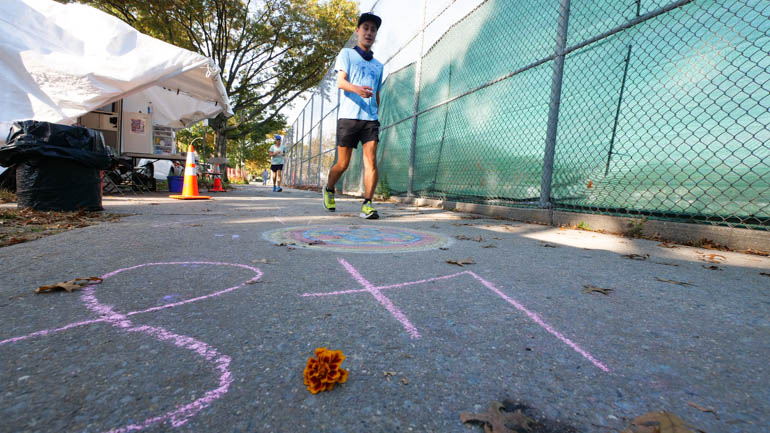 Flower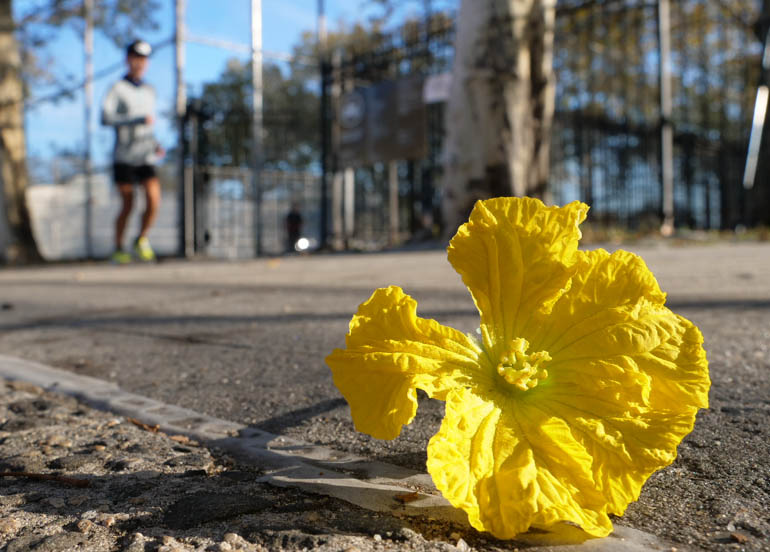 Nina and Antana
Breakfast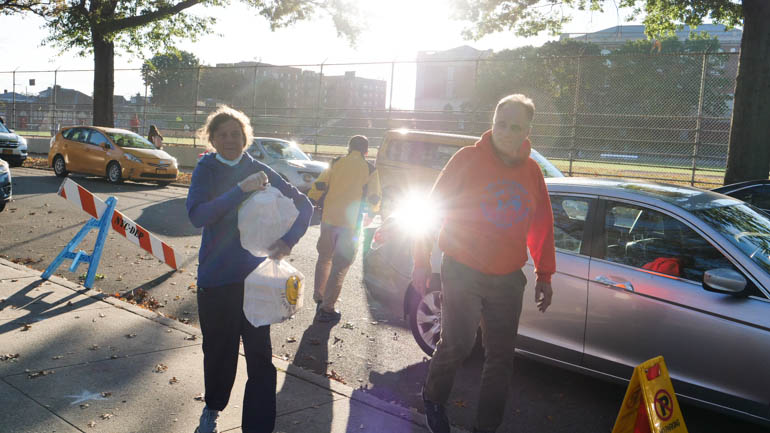 Ananda-Lahari did 60 miles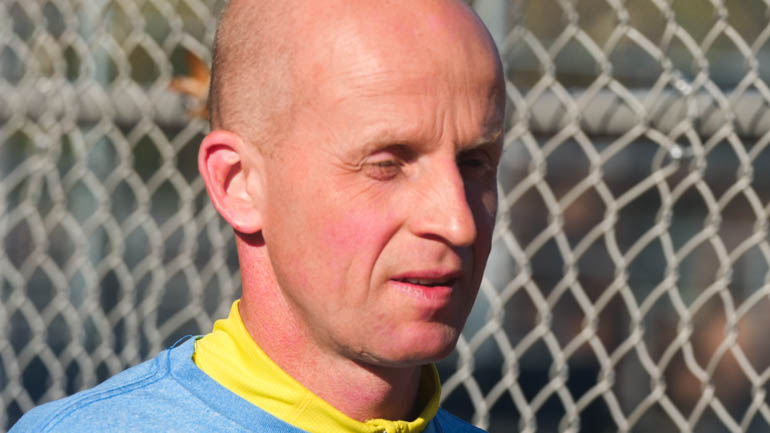 He now has 2600 miles
Enjoying a sit down with Wei Ming
Flower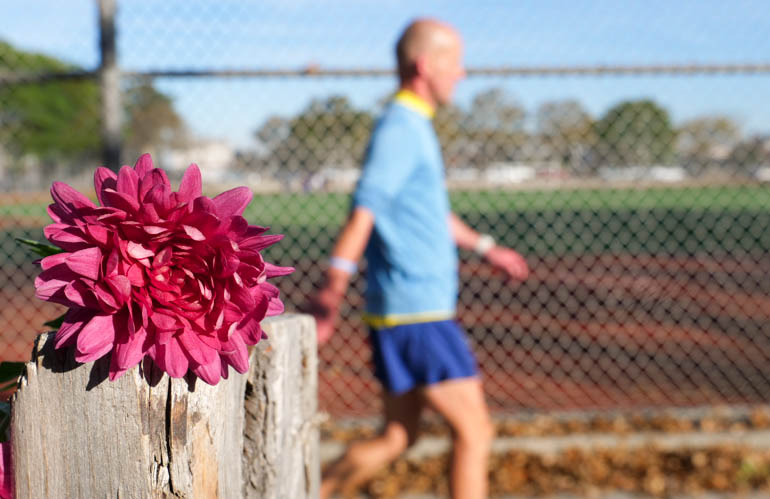 Sahishnu and Rotraud
Sahishnu
Stutisheel did 41 miles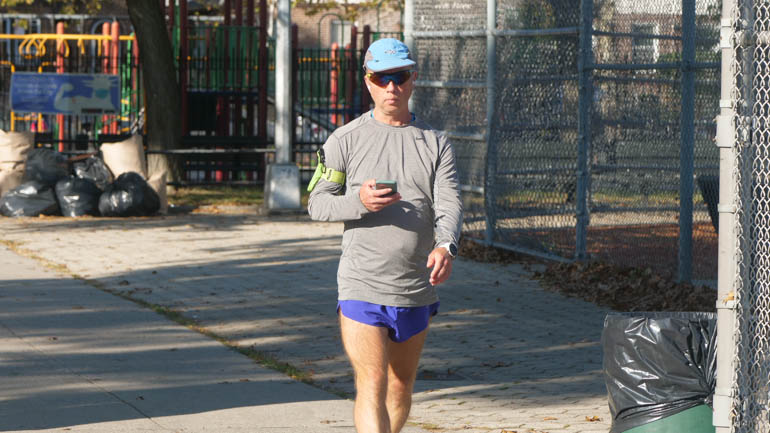 He now has 2574 miles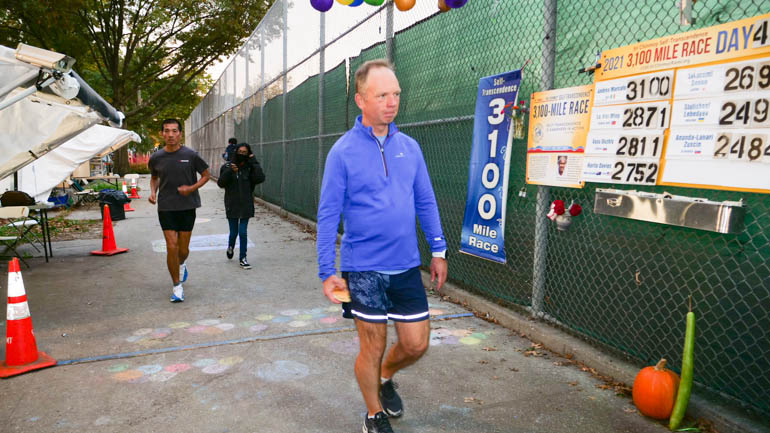 Flower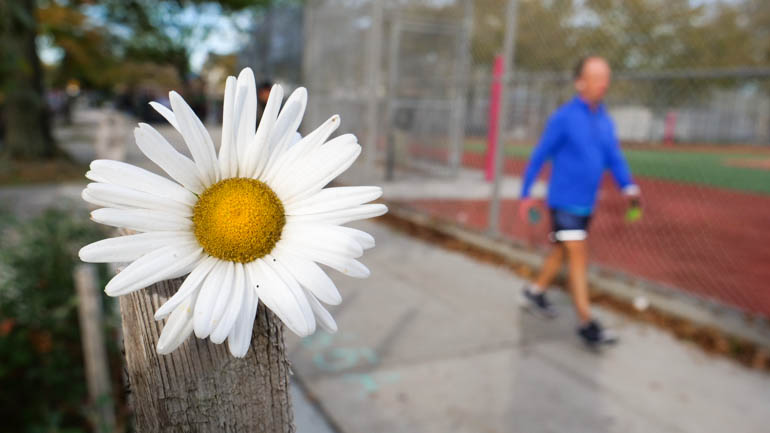 Vajra
Love your goal!
Automatically
You will make progress.