"I was very willing to come to the race, but I didn't understand its true meaning until I actually got here."
It has been 3 weeks for all the runners now to adjust and find both the method and meaning of why they have come here to do this supremely difficult thing.  For Wei Ming his success at being able to complete over 1400 miles strengthens his resolve,  each day his confidence is growing.  He feels now that he will succeed and be triumphant and reach his goal of completing 3100 miles.
"I have been running 100km a day which is usually over my limit so I am surprised that I can handle it.  I am confidant that I can finish the race."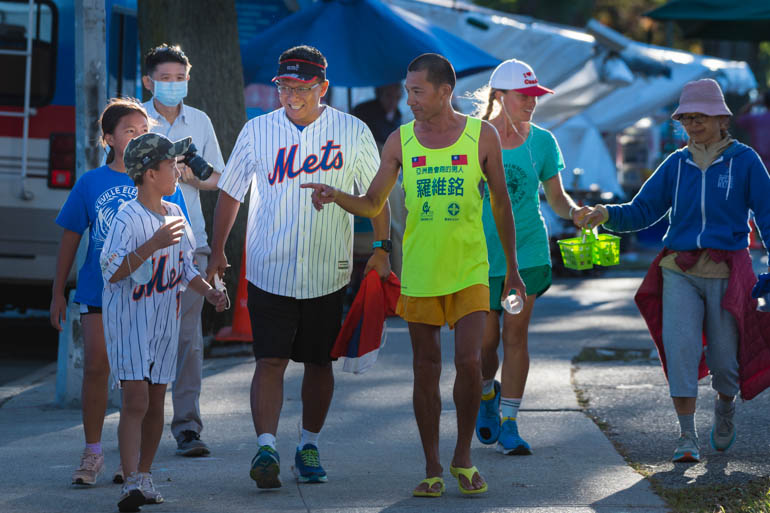 "I am getting into a regular routine every day the same.  I am getting better and better."
"All the runners are part of this.  I watch everybody and learn from them.  I get strength from all the runners.  I think it is important that all of us are able to finish the race."
"In the beginning my concept was that every little step was significant as well as each lap and each mile.  The process was most important not just focusing on the finish."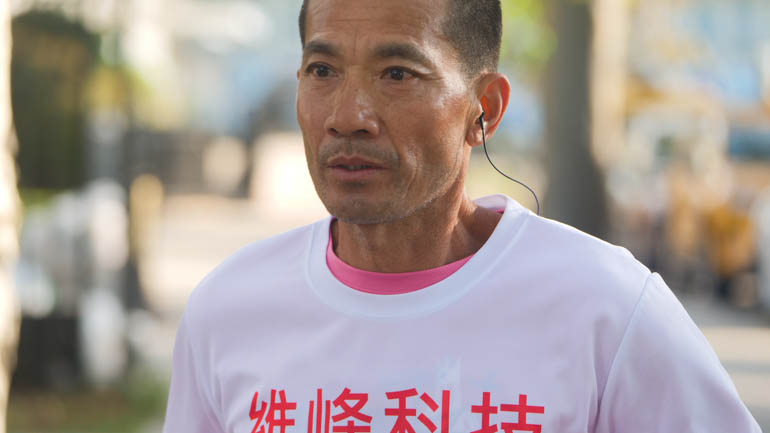 "Every step I take is very important."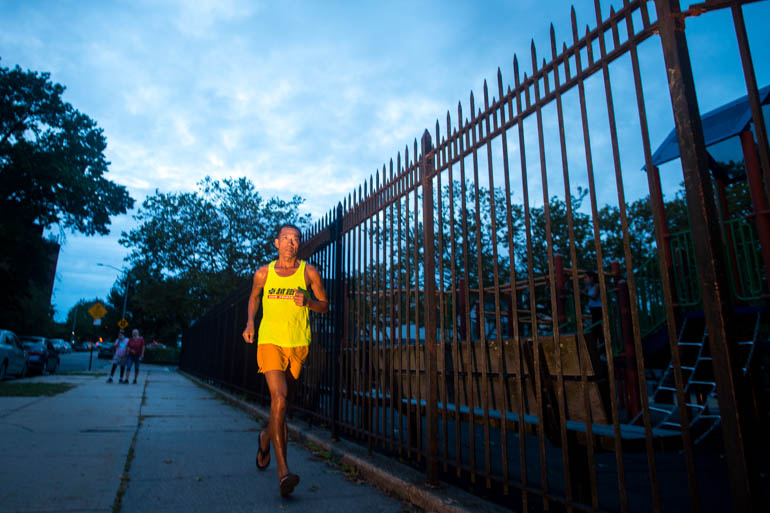 Wei Ming at the end of our interview stops and wants to make one last emphatic point. "I did not come here to win and beat others.  I came here to challenge myself and to be better."

The Board at the start of Day 23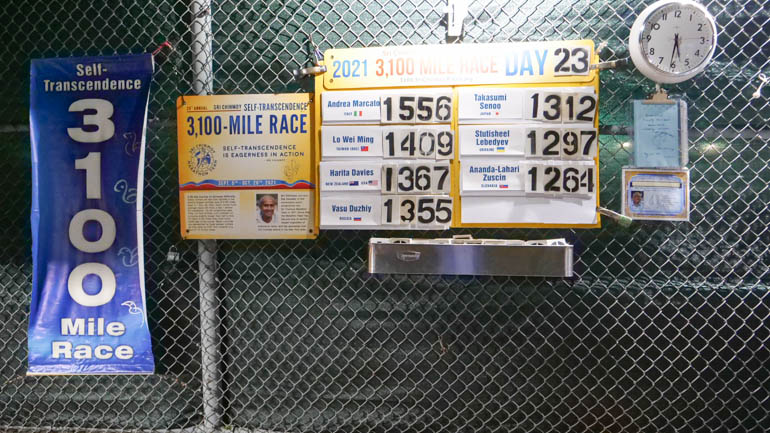 Camp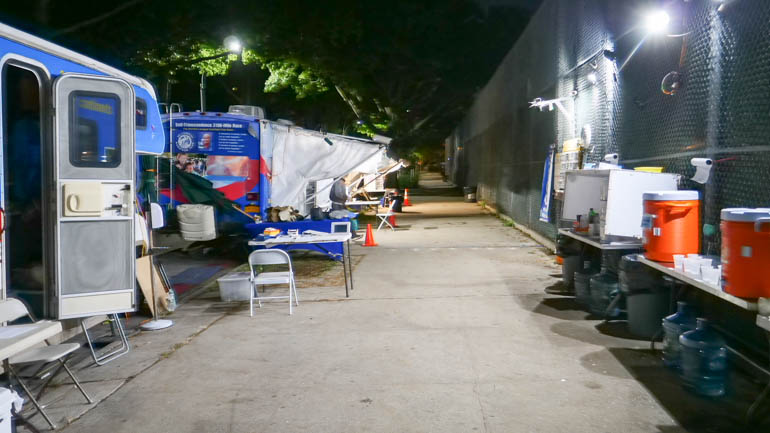 Clock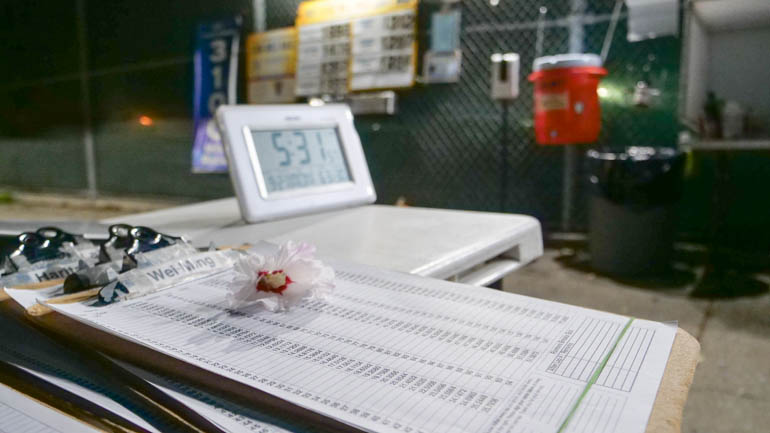 Adjusting one of the cameras
Vasu
Wei Ming
Peterson
Stutisheel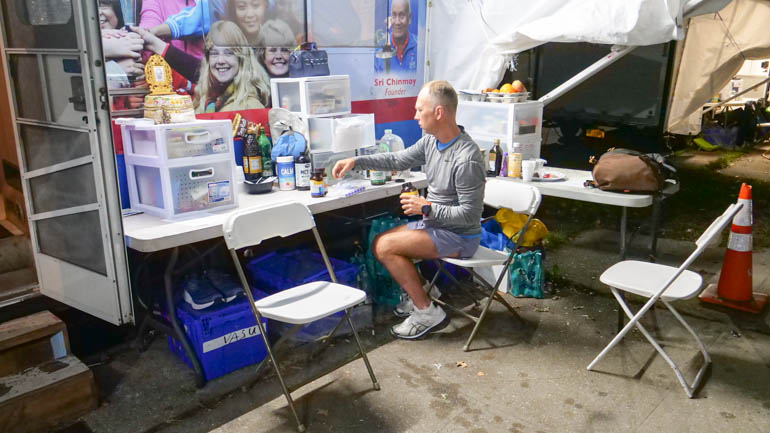 Niriha and tea
Medur and Nina
Ananda-Lahari
Start Day 23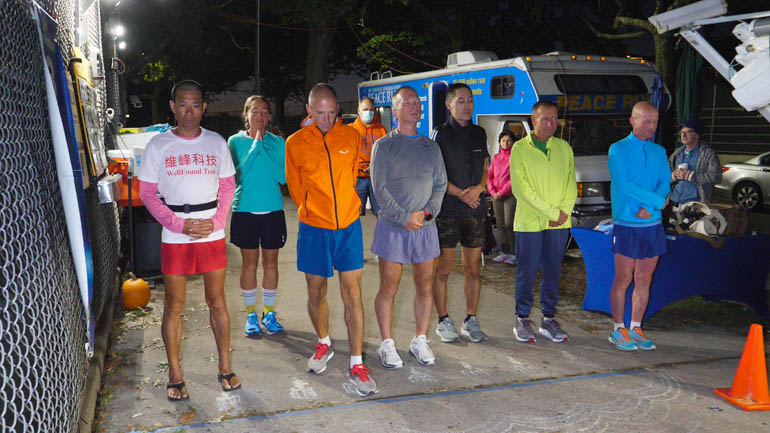 Andrea makes half way last night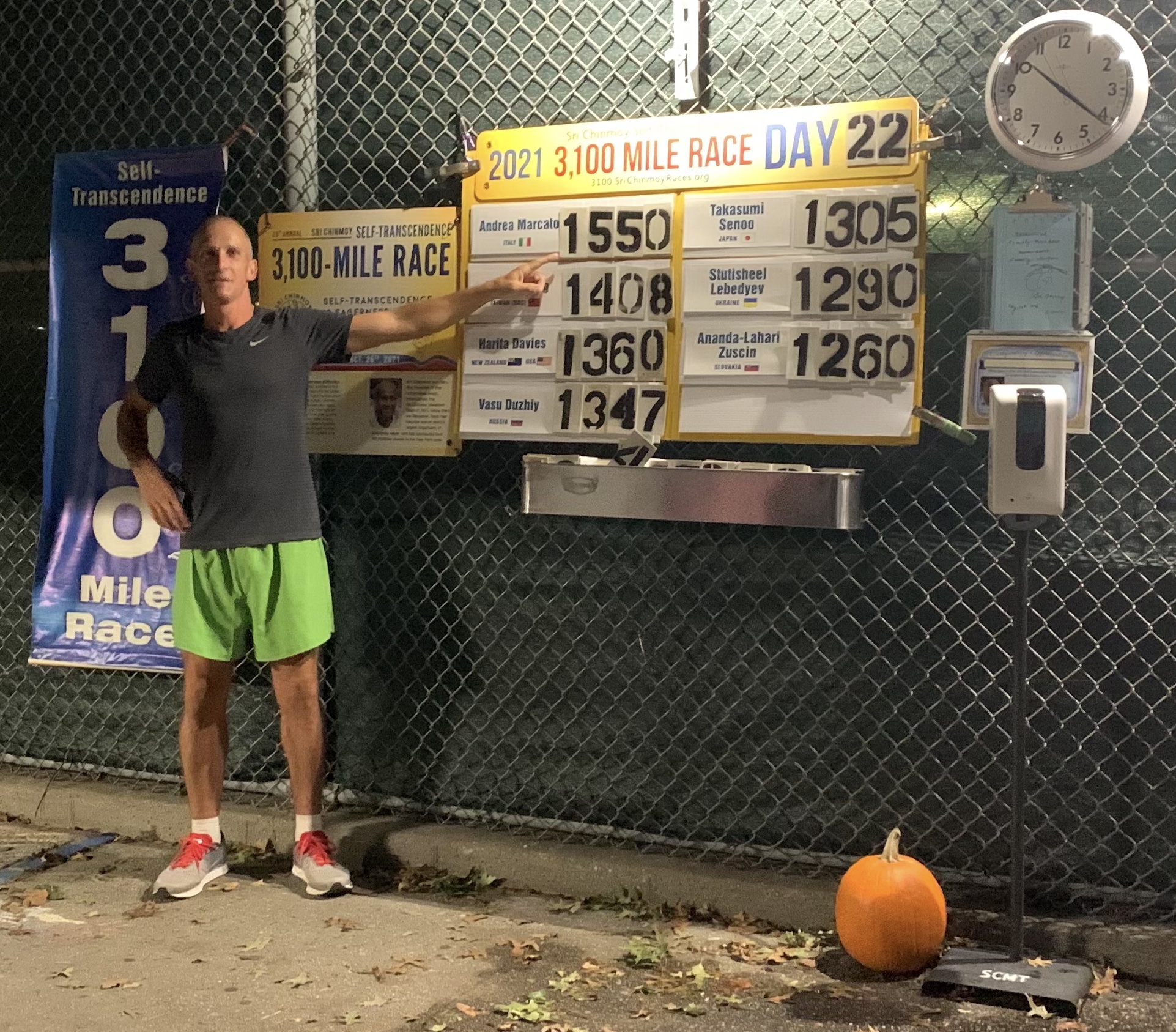 He ran 72 miles
He now has 1556 miles
He surpassed his previous best by 8 hours
Flower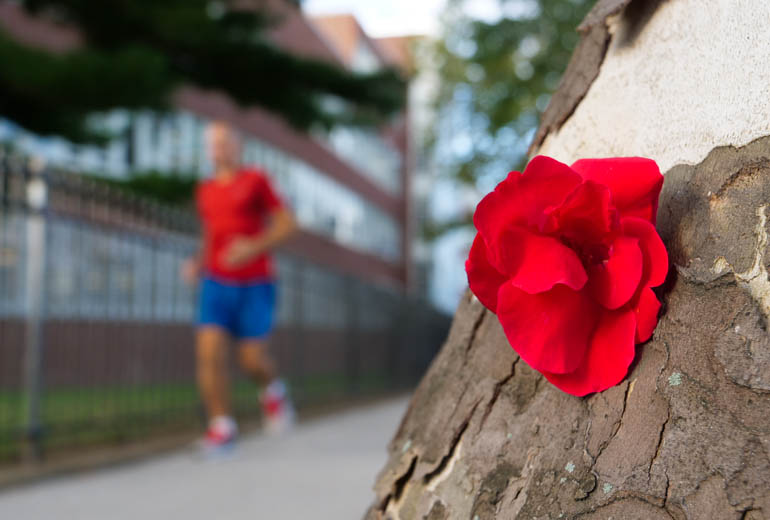 T shirt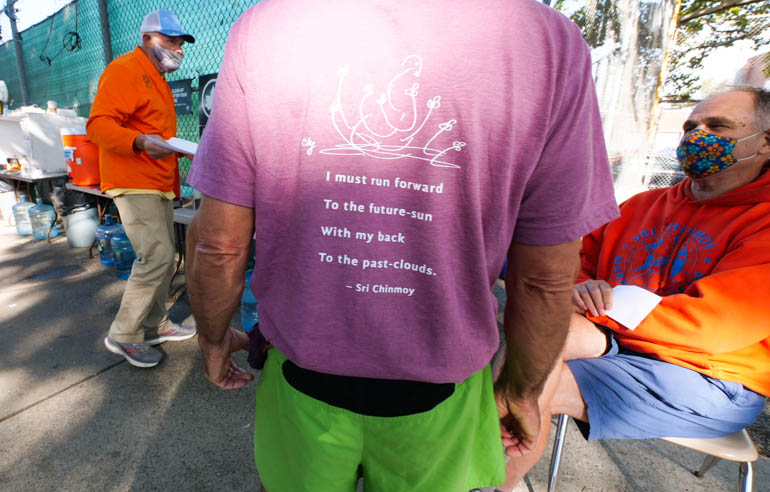 Harita ran 55 miles and her Canadian helper Brahmata arrived yesterday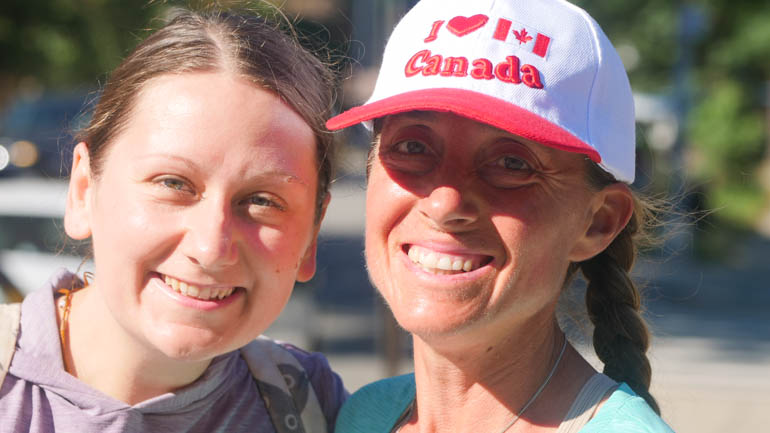 She now has 1367 miles (with Suprabha )
A gathering
Flower
Camp
Vasu ran 61 miles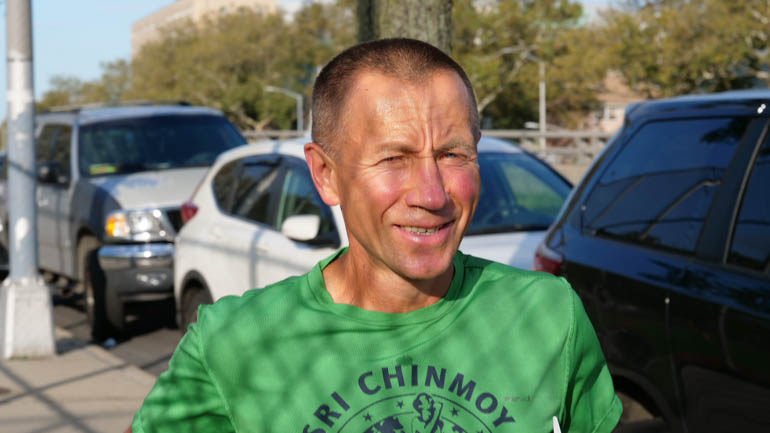 He now has 1355 miles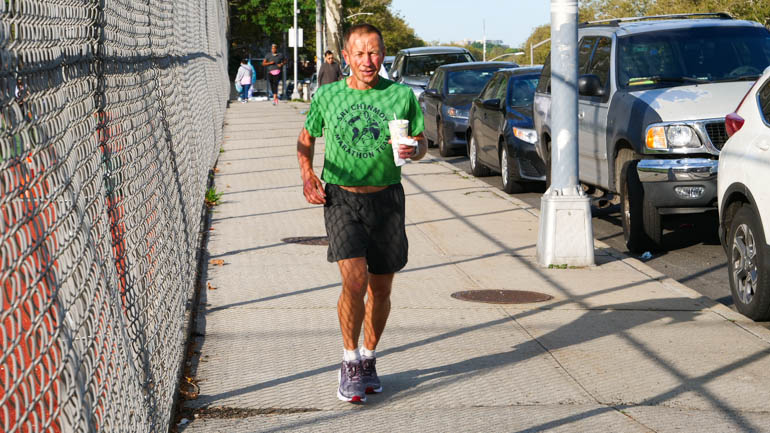 Receiving the daily prayer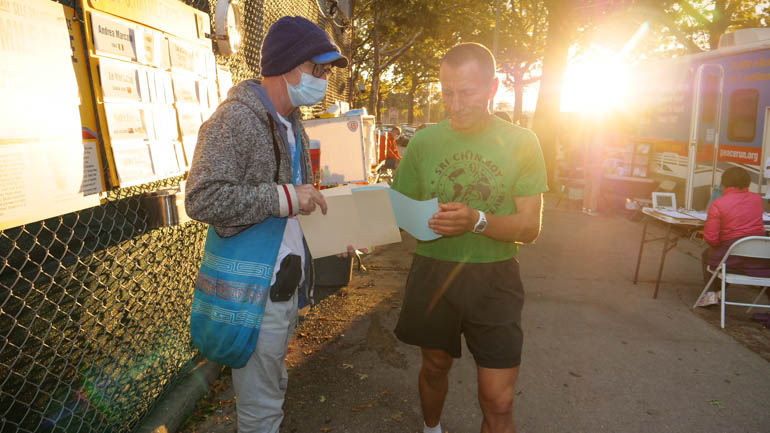 A gift from Utsahi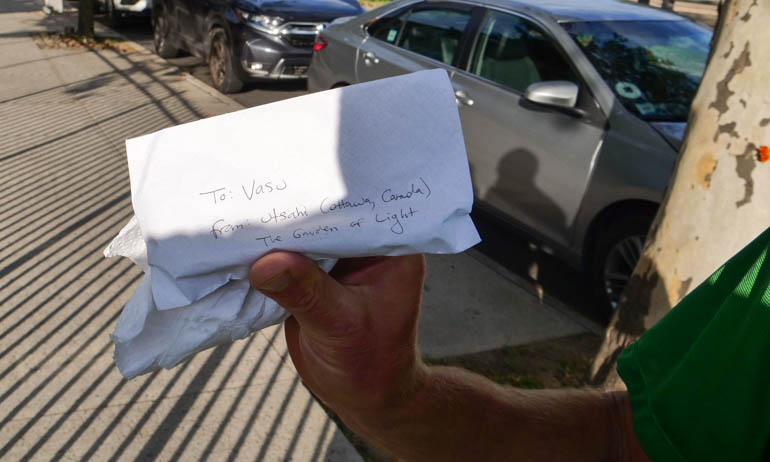 With Sasha
Flower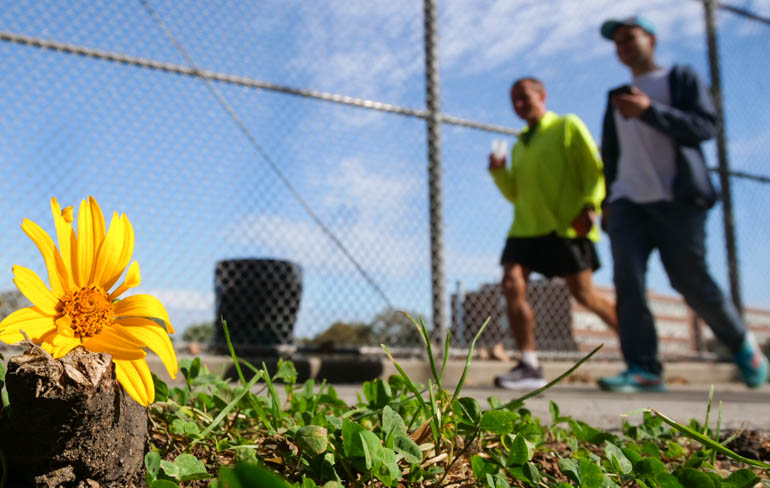 Camp
Takasumi ran 56 miles
He now has 1312 mil
Camp
Flower
Day 23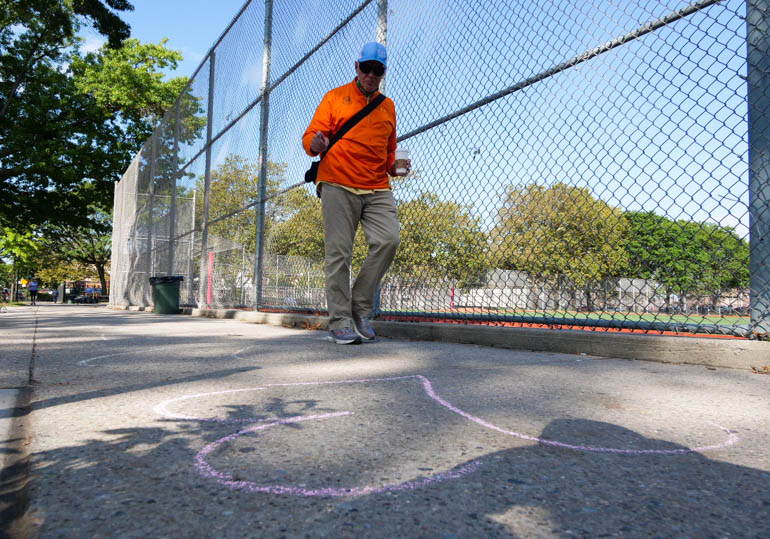 Antana and Nina
Stutisheel ran 64 miles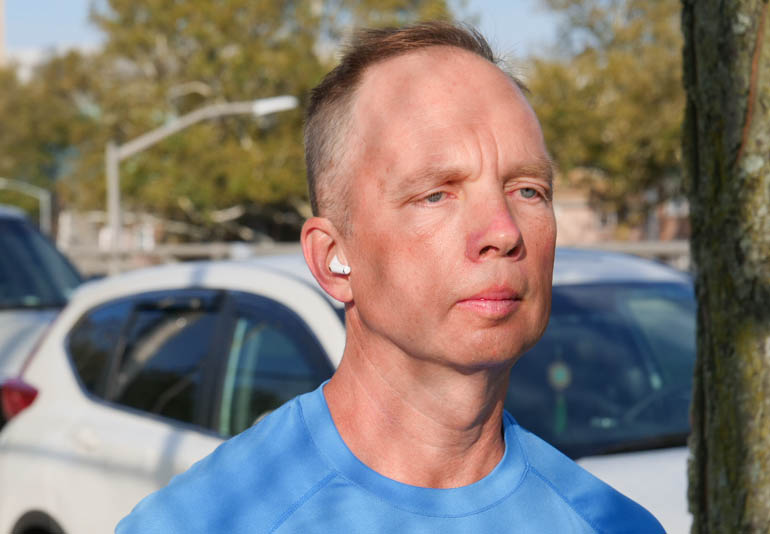 He now has 1297 miles
Going strong now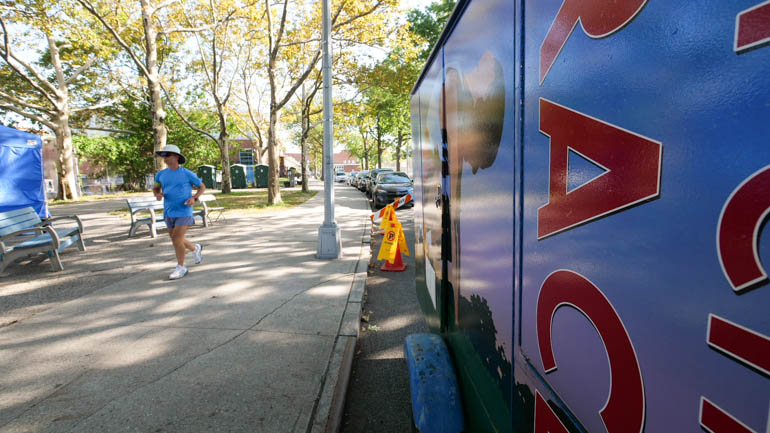 Flower
Camp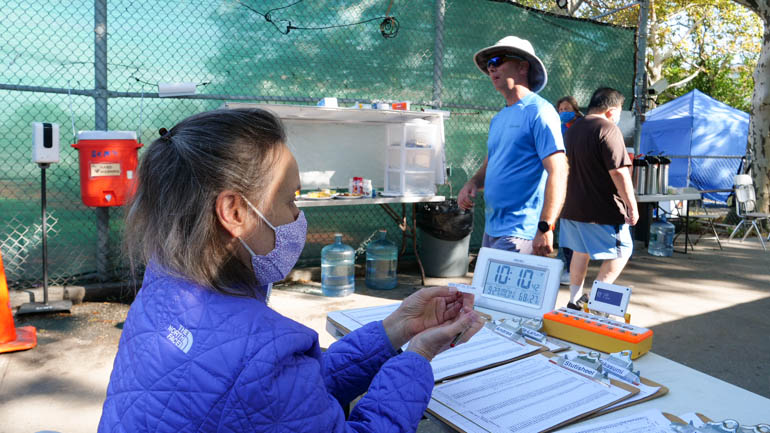 Update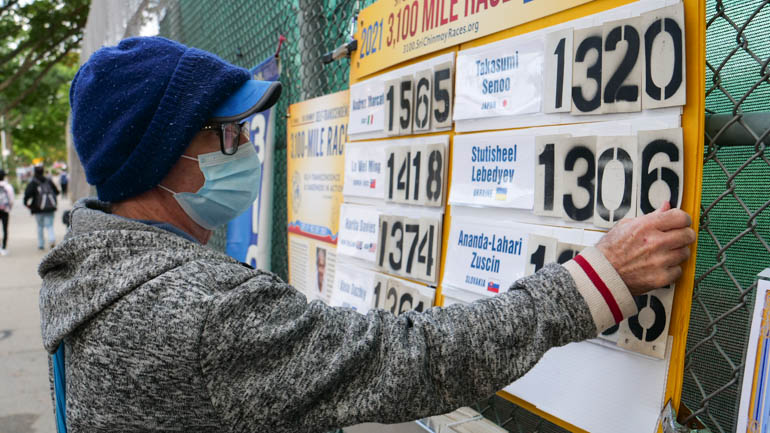 Ananda-Lahari did 54 miles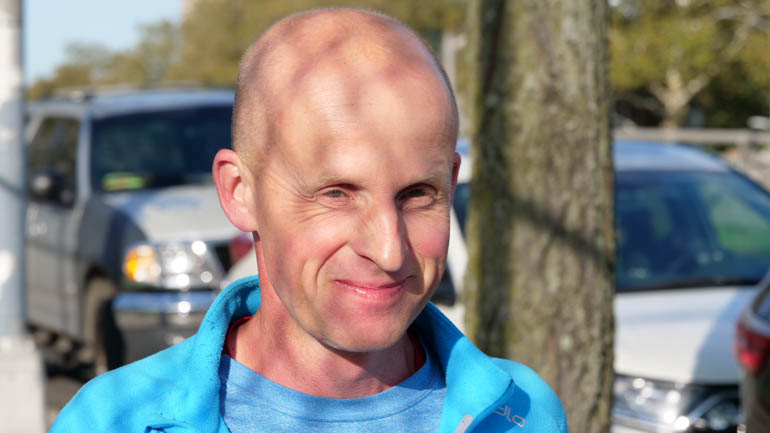 He now has 1264 miles
Camp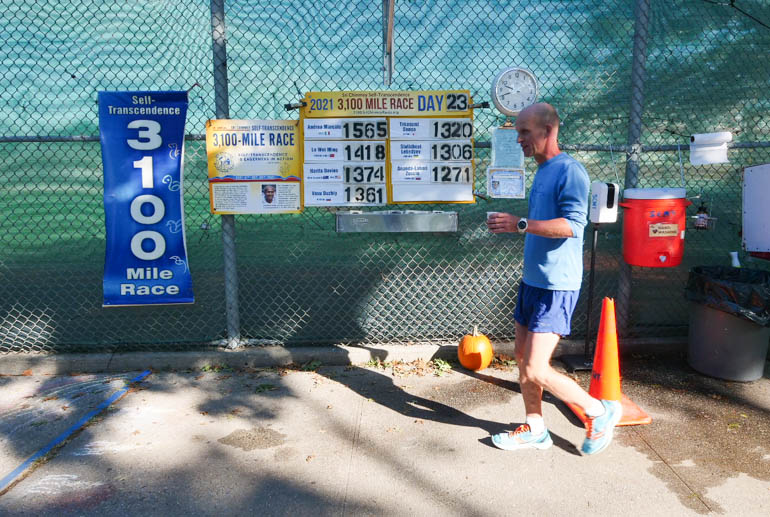 Flower
We must get happiness
By helping others first.
Only then will our happiness
Have true meaning.