"The significance of the race for me  has not changed.  It has always been to complete the distance ."
Yesterday Takasumi ran 60 miles giving him a 23 day total of 1372 miles.  At the end of an additional 3 days of running here the crucial half way point will have been reached.  Takasumi has just to continue exactly what he is doing now in order to be on the happy side of the math.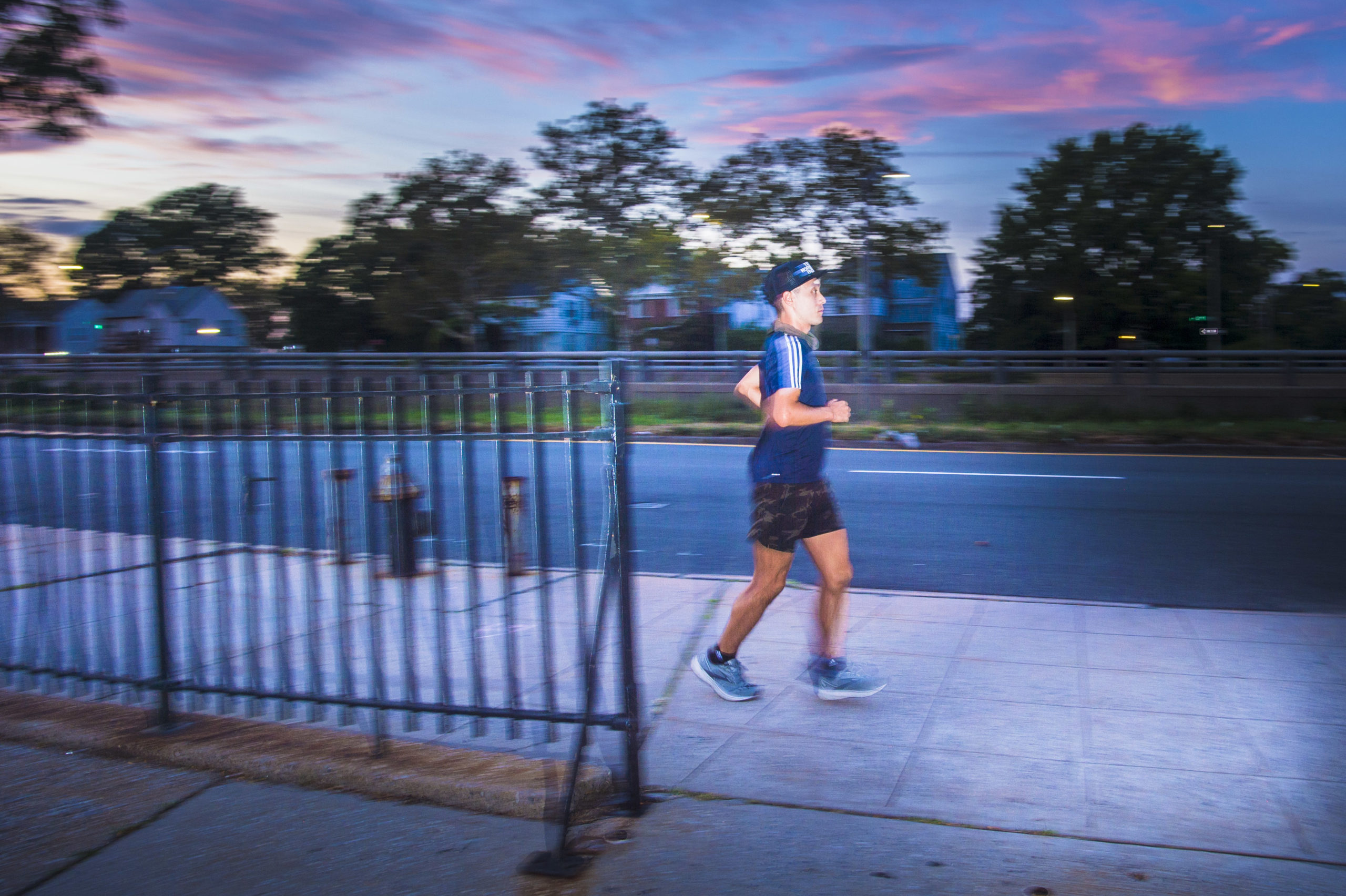 "Physically I am kind of confident.  I have done a lot of races.  I feel as though I have trained well but in reality the race has been challenging physically.  It doesn't go in the way you suspect."
"Mentally I feel stable but it goes up and down.  When I am down what I do is take a nap and then feel refreshed.  Fortunately my wife is very cheerful and really supports me and that's how I mentally cope with the challenges of the race."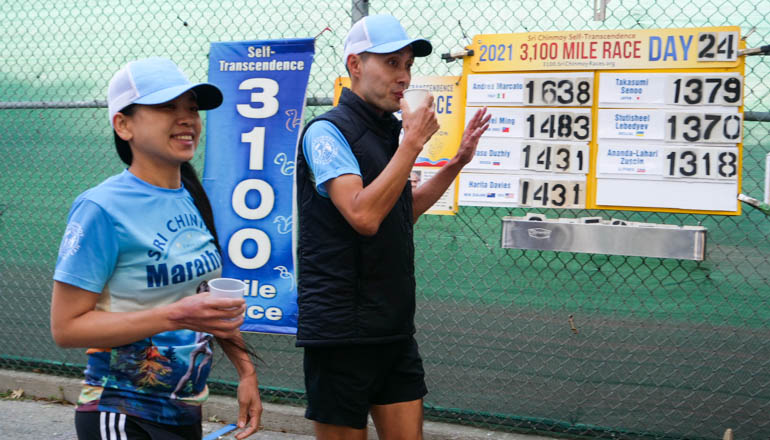 "I definitely feel I am being helped by so many people."

The Board at the start of Day 24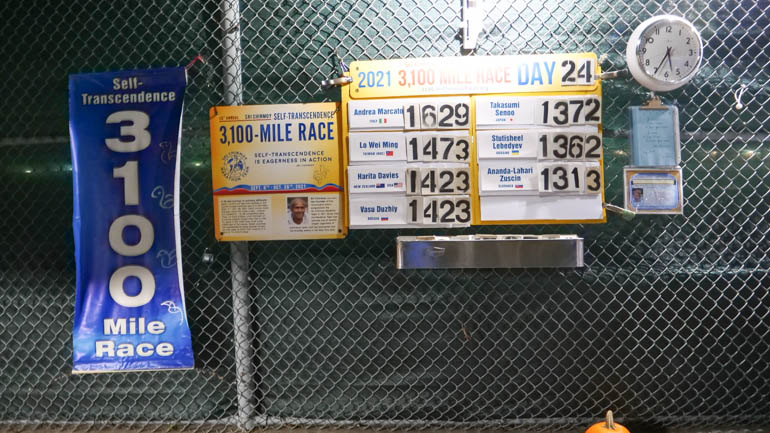 Camp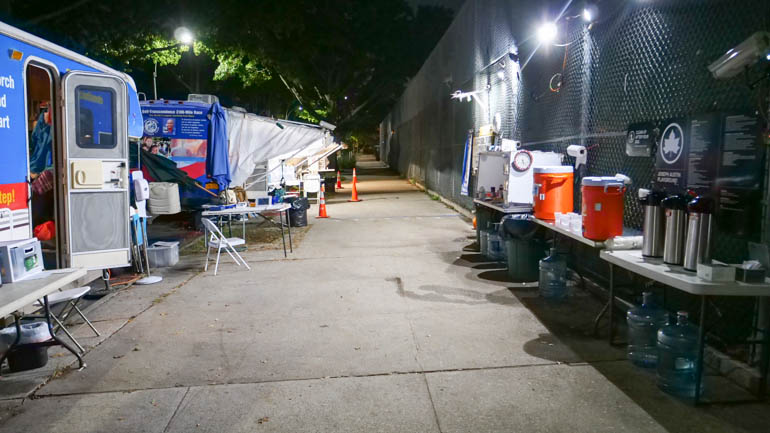 Clock
The race director
Medur
Takasumi
Annugata
Wei Ming presenting me with a 'Never Give Up tag.'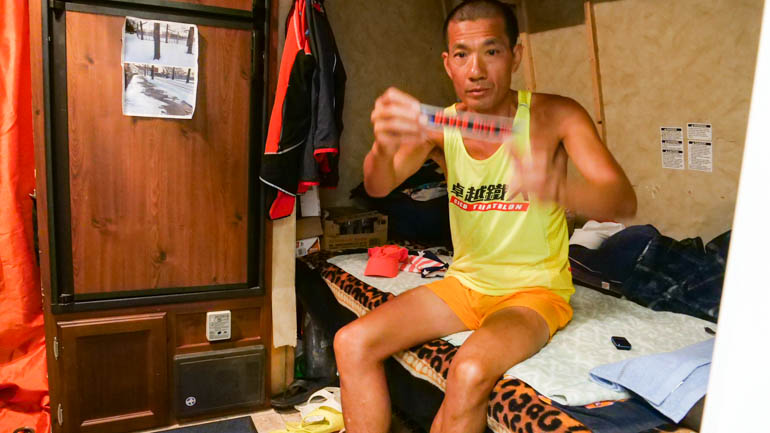 Vasu and Stutisheel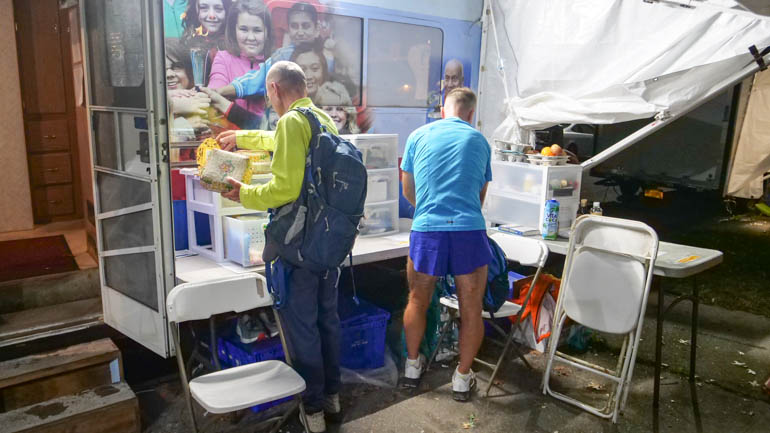 Harita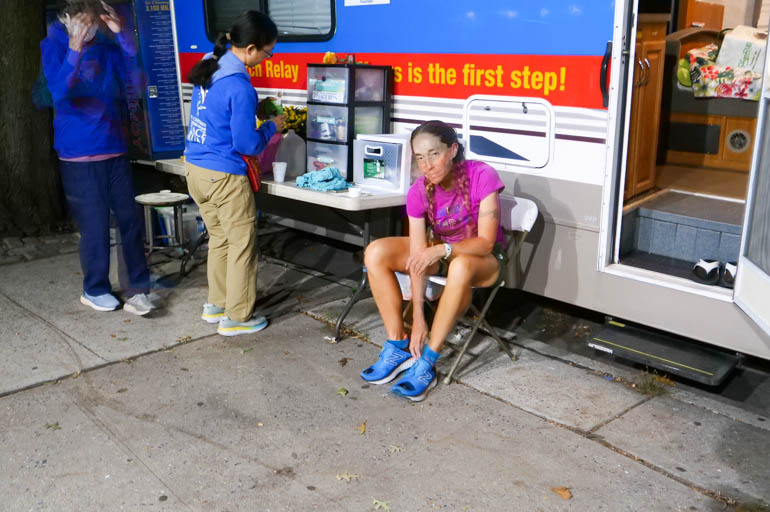 Andrea
Ready to start
Start Day 24
Andrea did 72 miles
He now has 1629 miles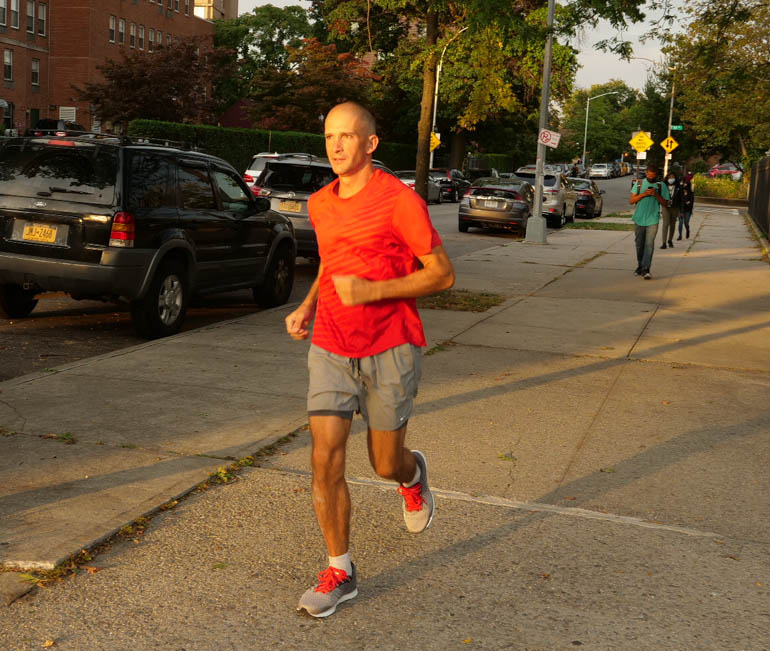 Doing very well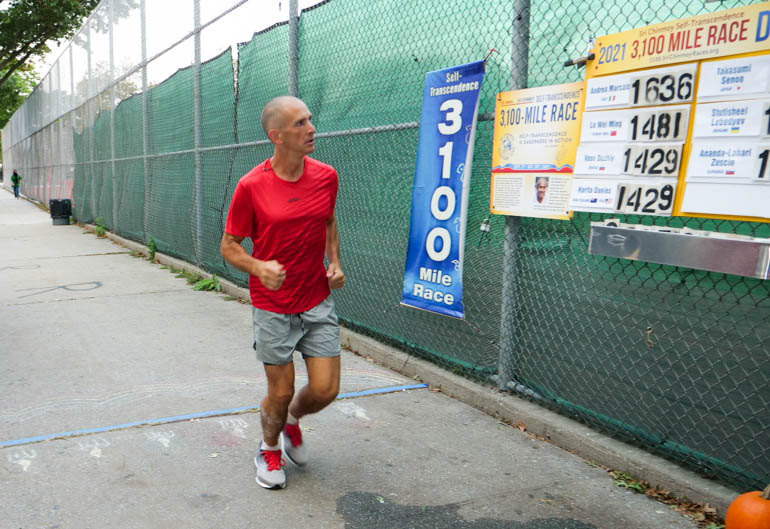 Flower
Filling the hand wash unit
Wei Ming did 63 miles
He now has 1473 miles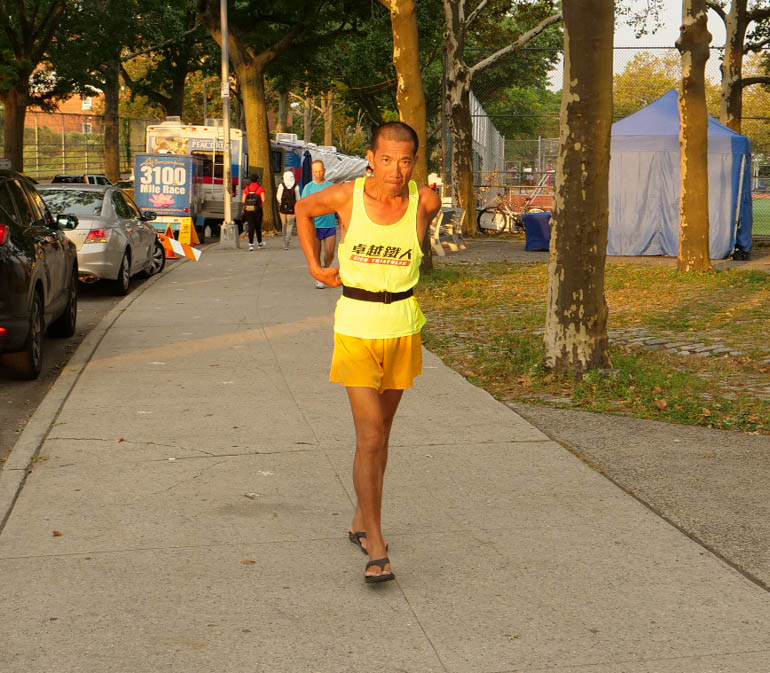 Flower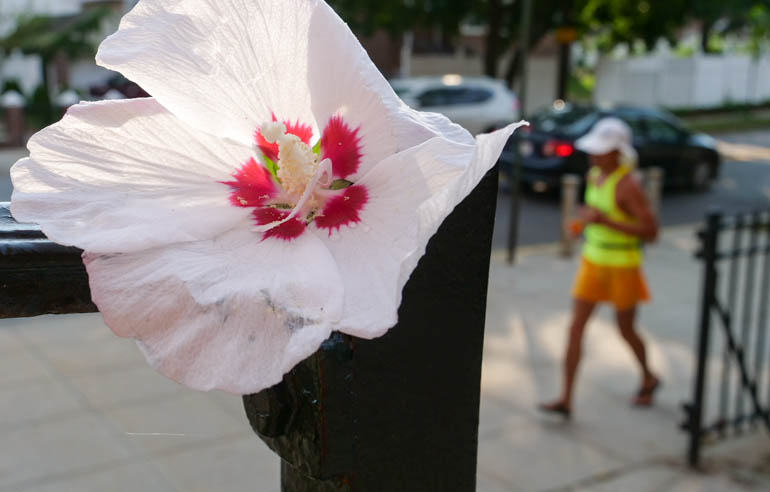 Samahita with figs
Harita did 56 miles
She now has 1423 miles
Golden moments
Flower
Technical list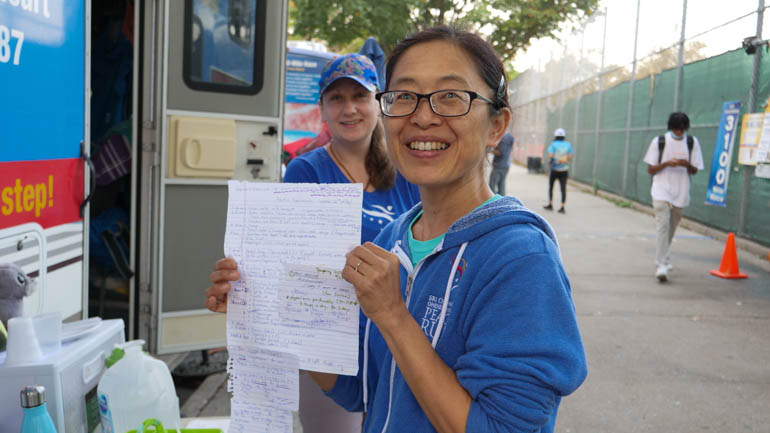 Olga and Anjali
Vasu did 68 miles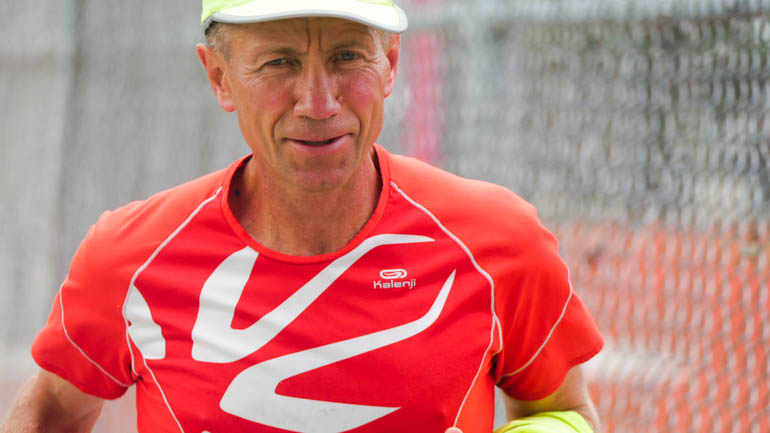 He now has 1423 miles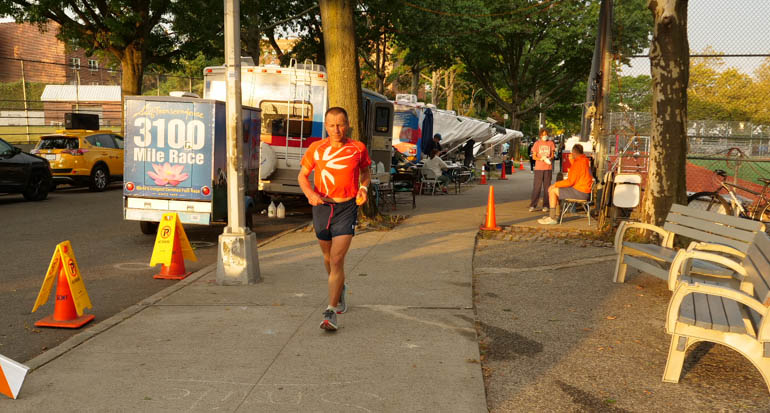 With Sasha
Flower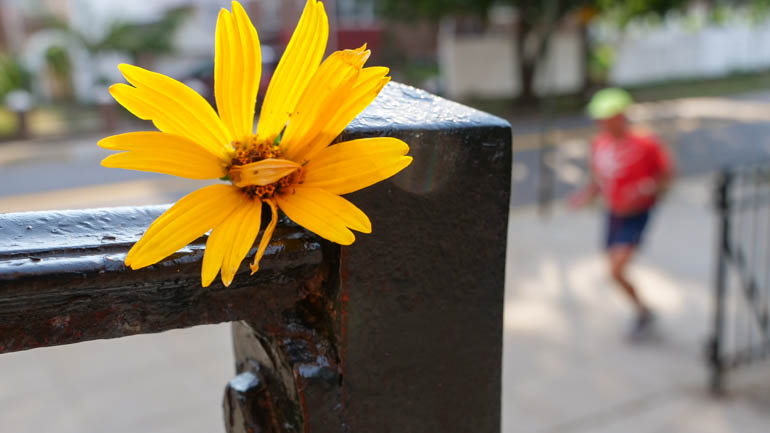 Sasha
Stutisheel did 64 miles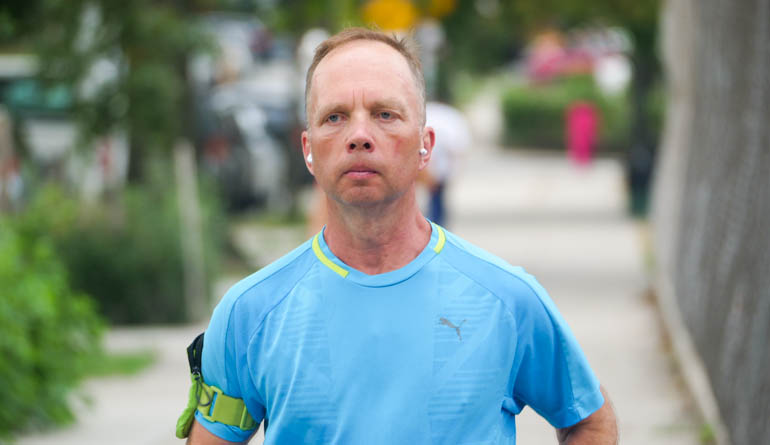 He now has 1362 miles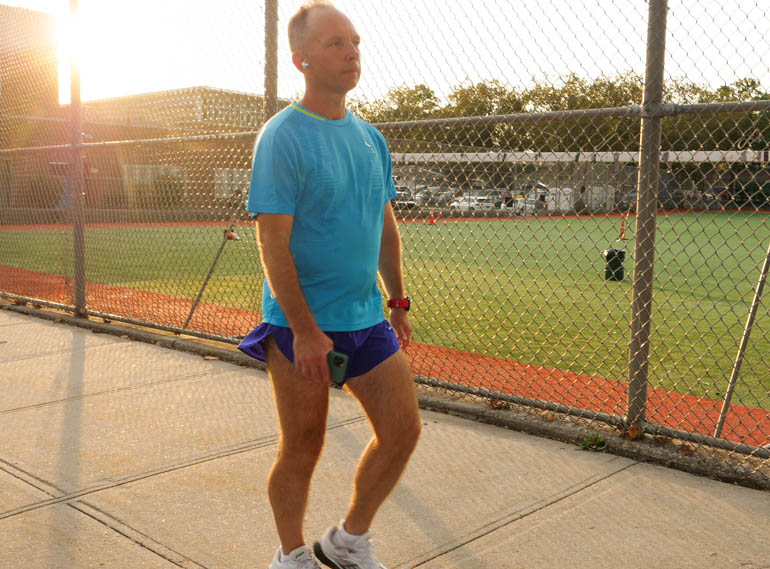 Flower
Camp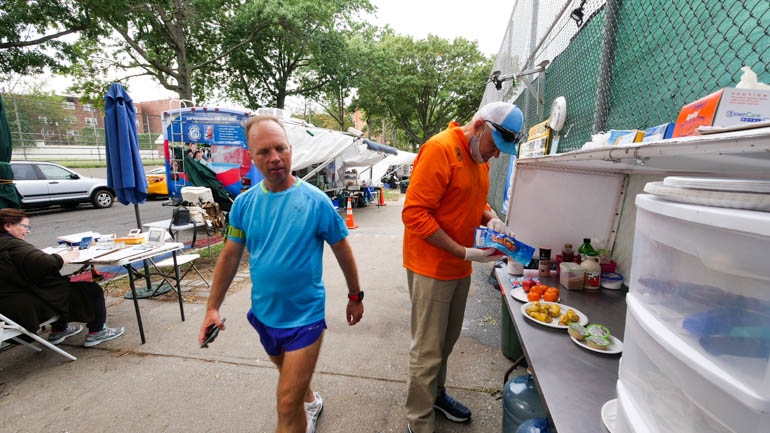 Ananda-Lahari did 48 miles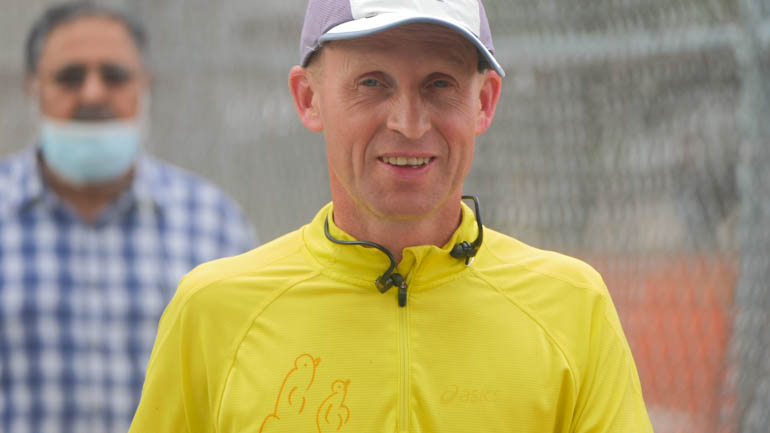 He now has 1313 miles
Flower
To solve my outer problems,
I take help
From many, many human beings.