For all the runners at the race, time is a precious commodity.  From the other side of the sidewalk it is easy to not be disciplined about what we do and just how long we spend performing the essential tasks of our day.  Not to mention the gluttonous distractions that are nearly unavoidable.
Harita has 18 hours in which to cover as many laps of the school as she possibly can.  Yesterday she ran 63 miles and has a 13 day total of 815 miles.
"One thing that's funny about this race is that every day is so long.  Every day is a big day and yet all the days kind of roll by.  It is hard to believe that it is already day 14."
"I think doing this race you get a sense that time is actually so fluid.  It helps you get not too worried about the time in each day."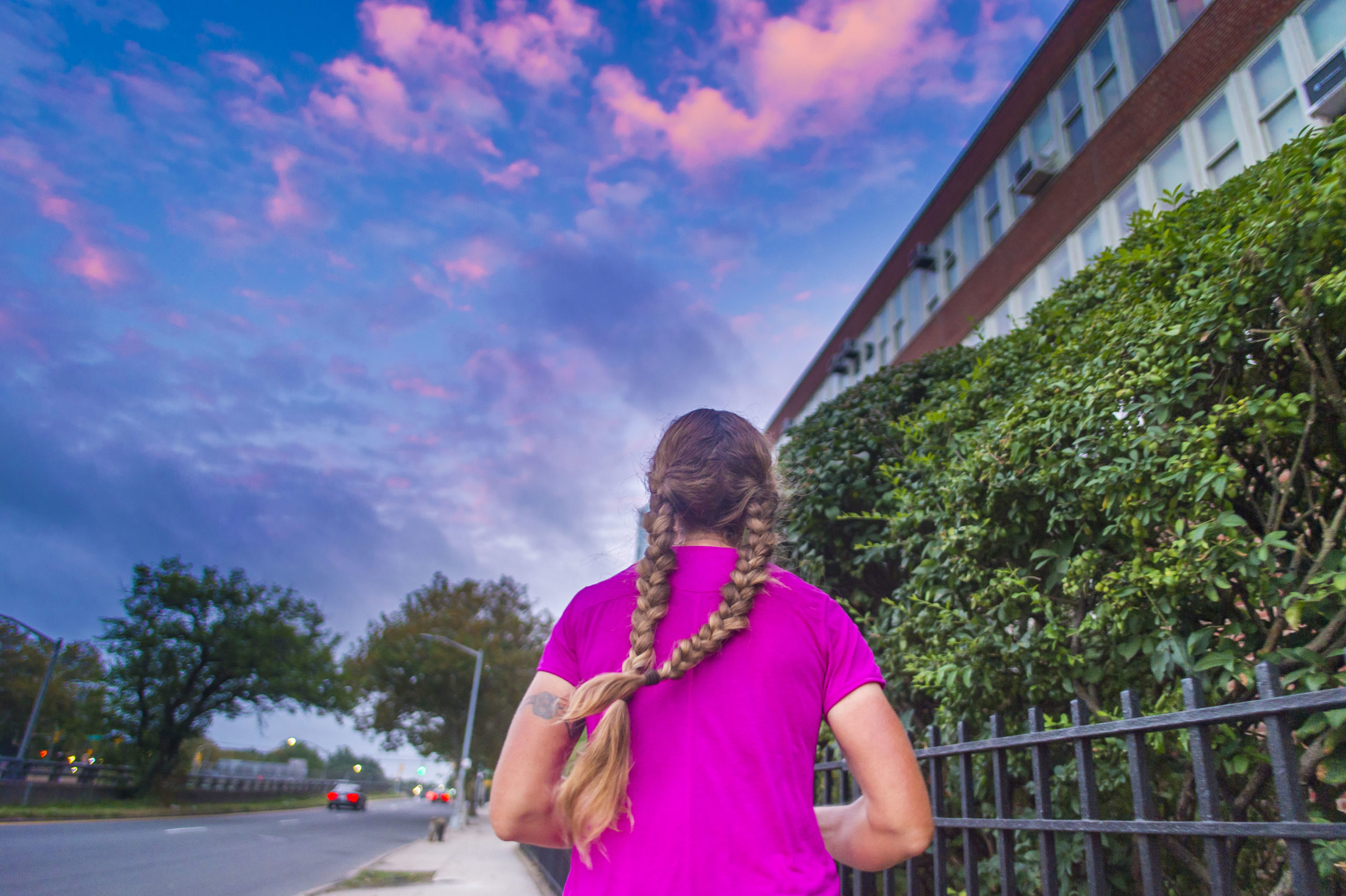 "I have breaks at set times.  I kind of have an idea how many laps I should do by certain times. But I try not to get too in the mind about it.  Because otherwise it becomes so mechanical, and that's not the point of the race.  The point of the race is to go far beyond that mechanical state and have faith that time is able to be stretched and shrunk as needed in a spiritual sense."
"I think it is important to bring everything from the race into your ordinary life.  It is such a big part of the race.  Progress and illumination and to become more divine.  All of those things are so important.  So I think it is very important to bring these experiences we have of going beyond time of really feeling a deeper sense of everything into our ordinary life."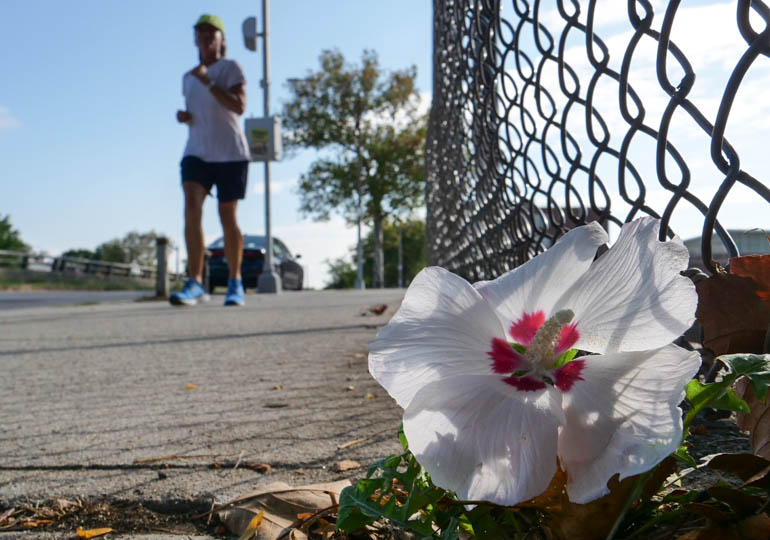 A short interview with running great Ted Corbitt
The Board at the start of Day 14
Camp
Clock
Peterson and Medur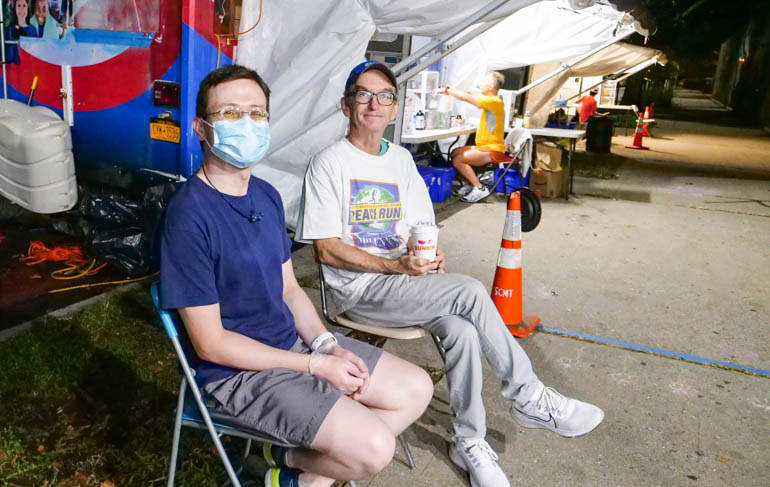 Rupantar
Stutisheel
Andrea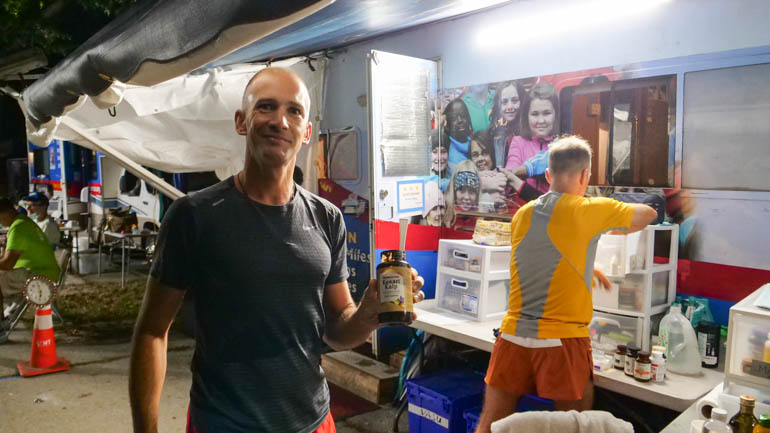 Ananda-Lahari
Wei Ming ready to run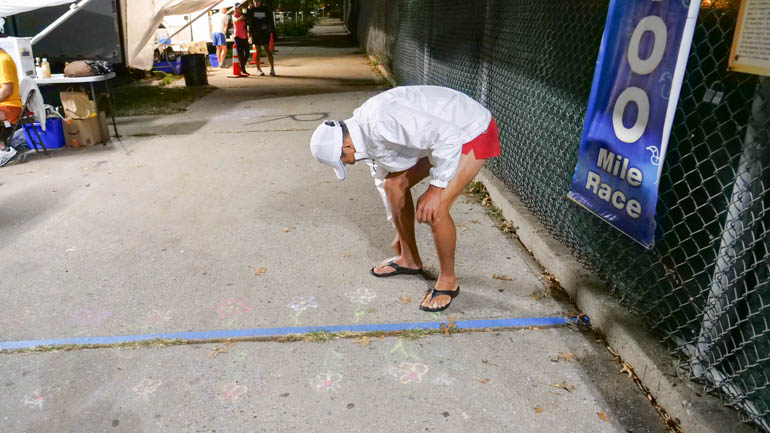 Harita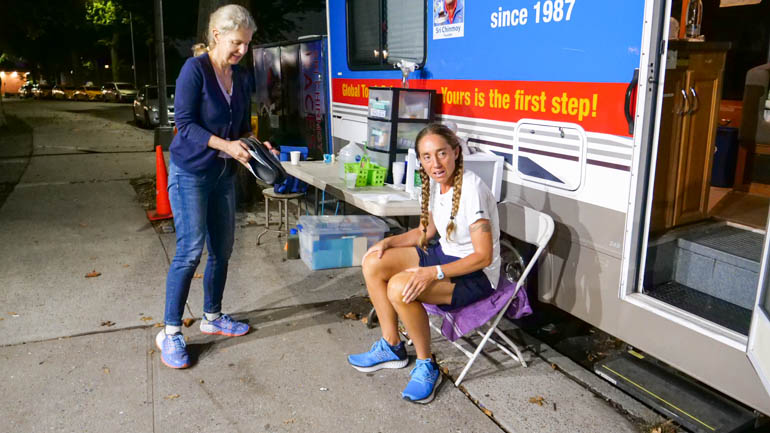 Start Day 14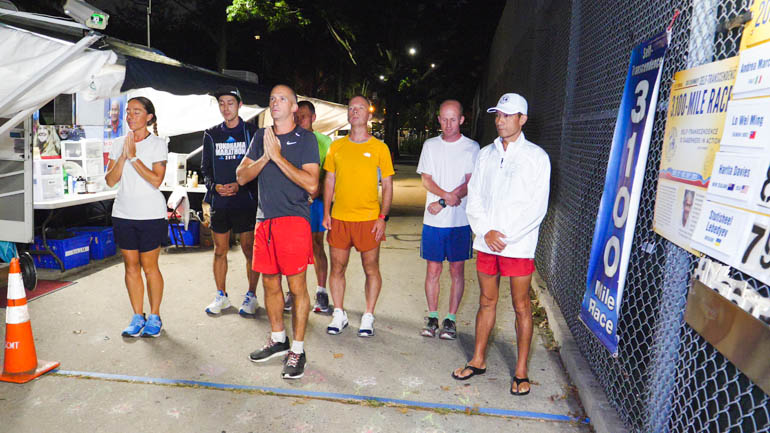 Andrea ran 64 miles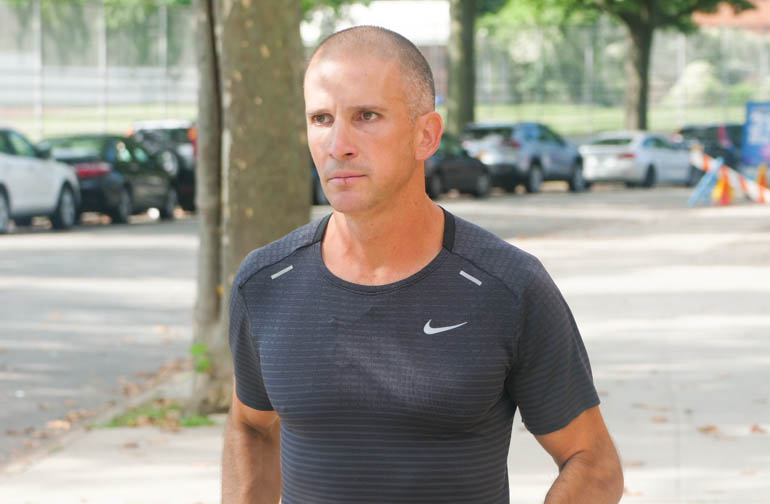 He now has 906 miles and leads Wei Ming by 70 miles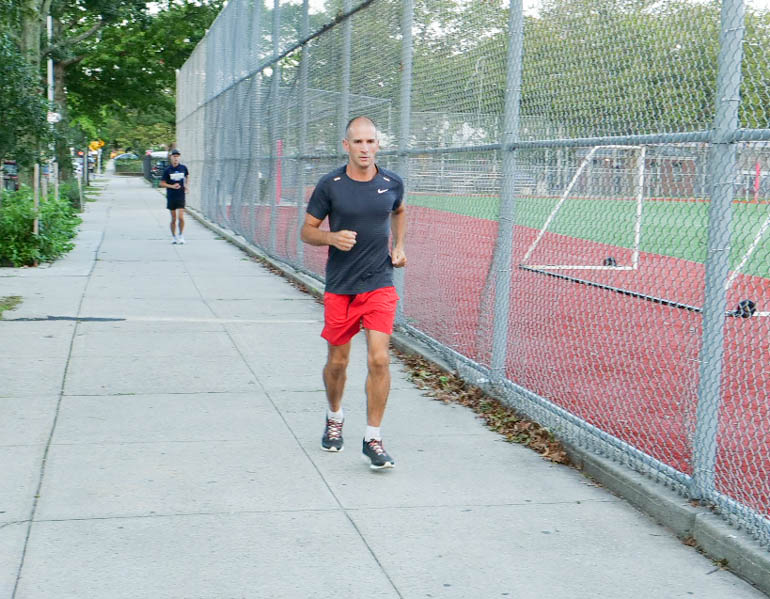 Flower
Wei Ming did 62 miles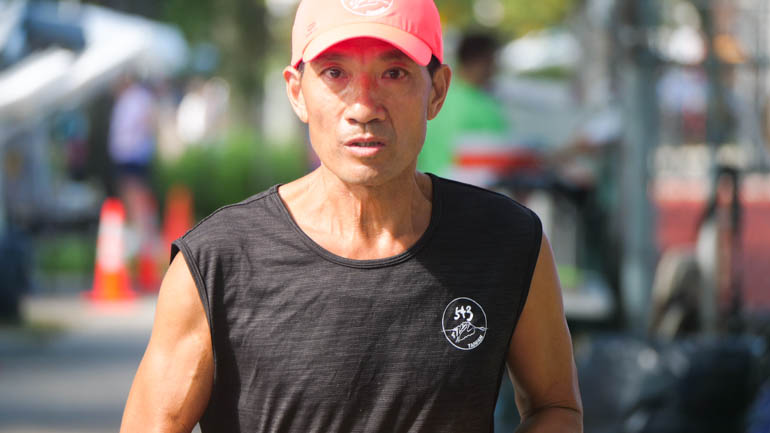 He now has 836 miles
He leads Harita by 21 miles
Flower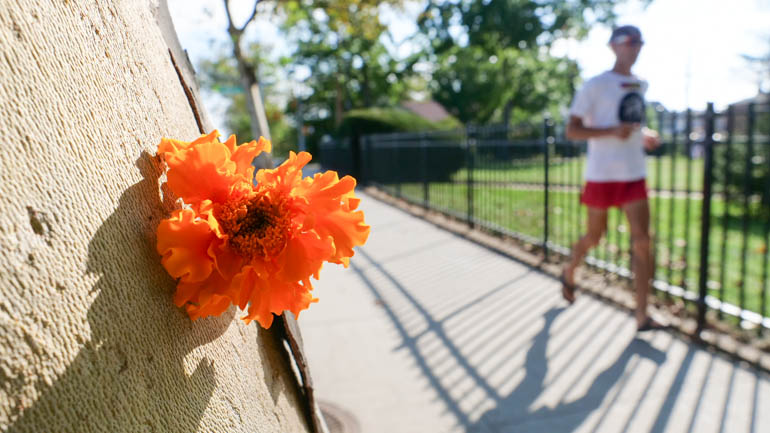 Stutisheel did 63 miles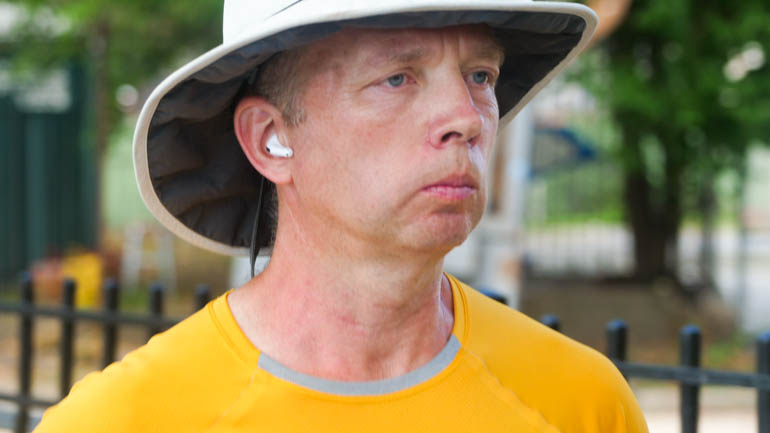 He now has 790 miles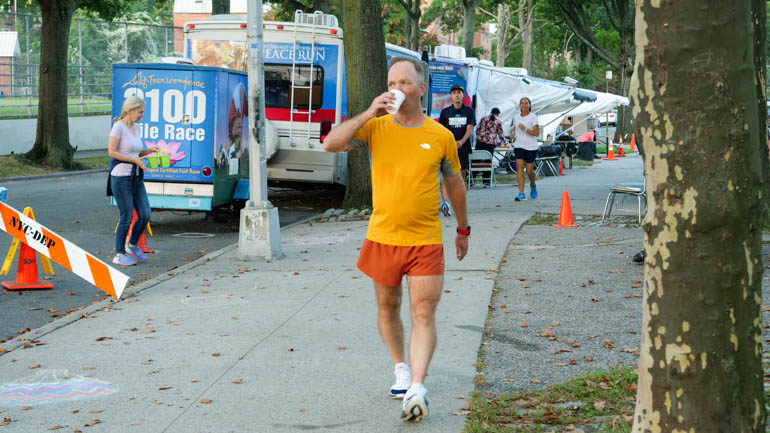 Flower
Vasu did 47 miles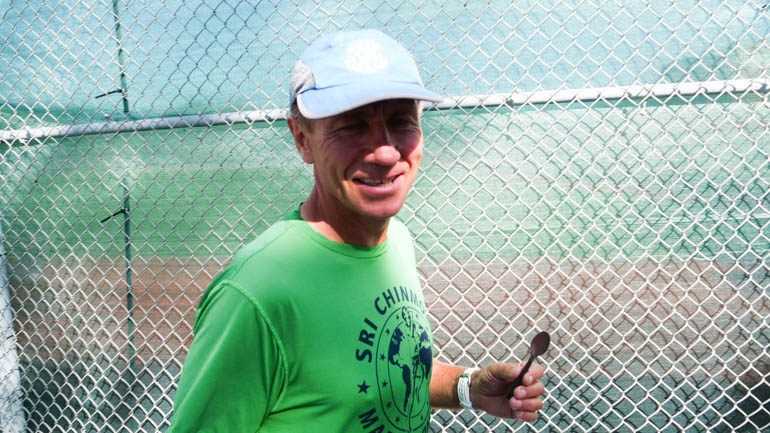 He now has 785 miles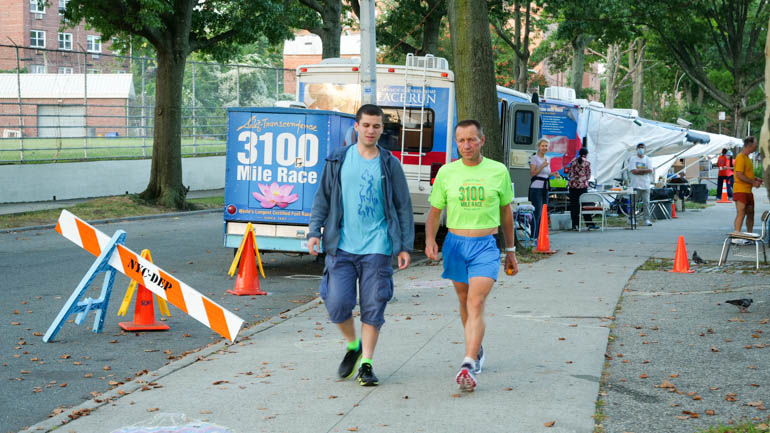 Having a small dog break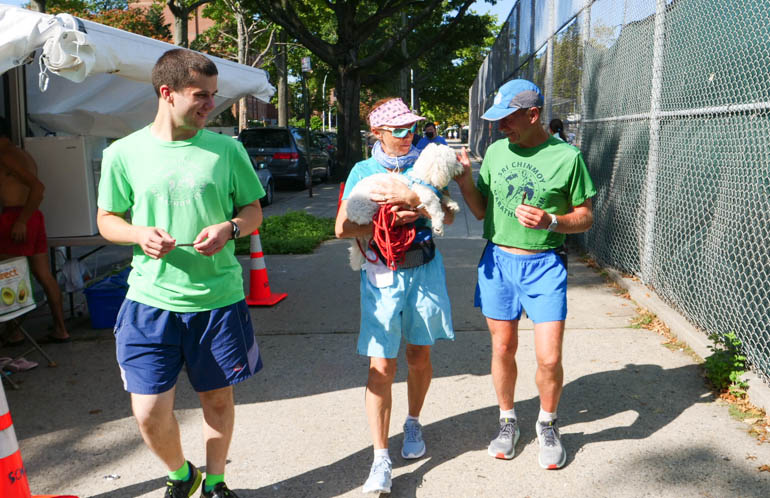 Flower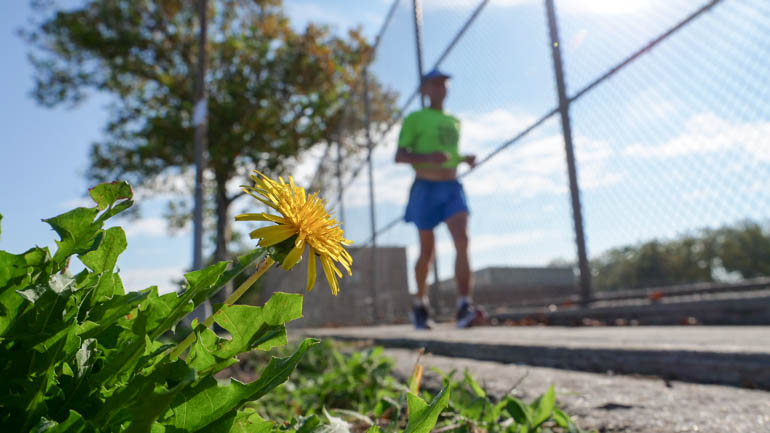 Takasumi did 60 miles
He now has 776 miles
Doing well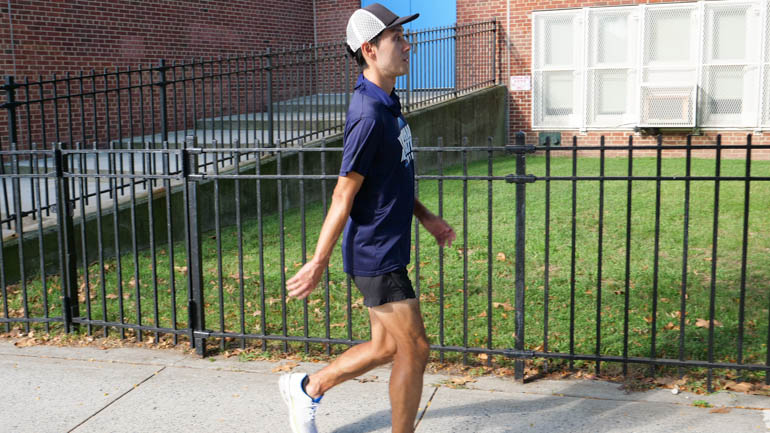 Flower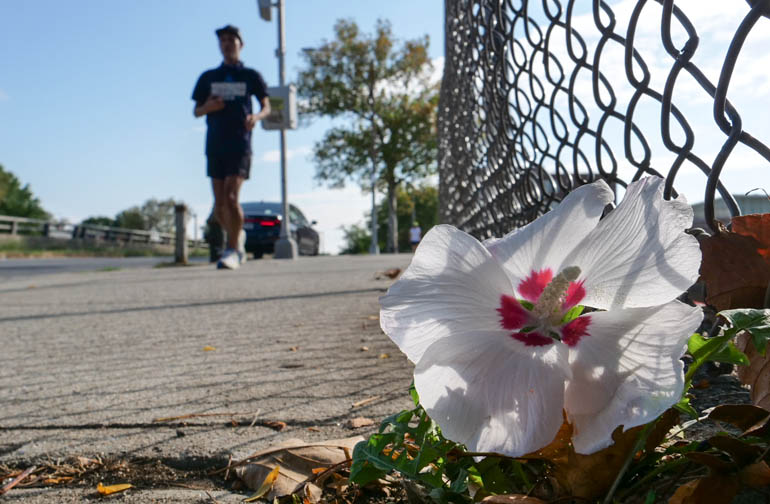 Ananda-Lahari did an incredible 75 mile day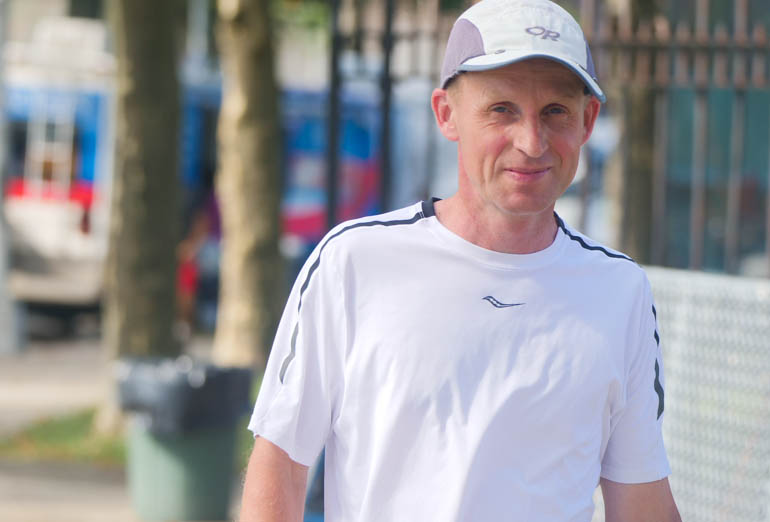 He now has 770 miles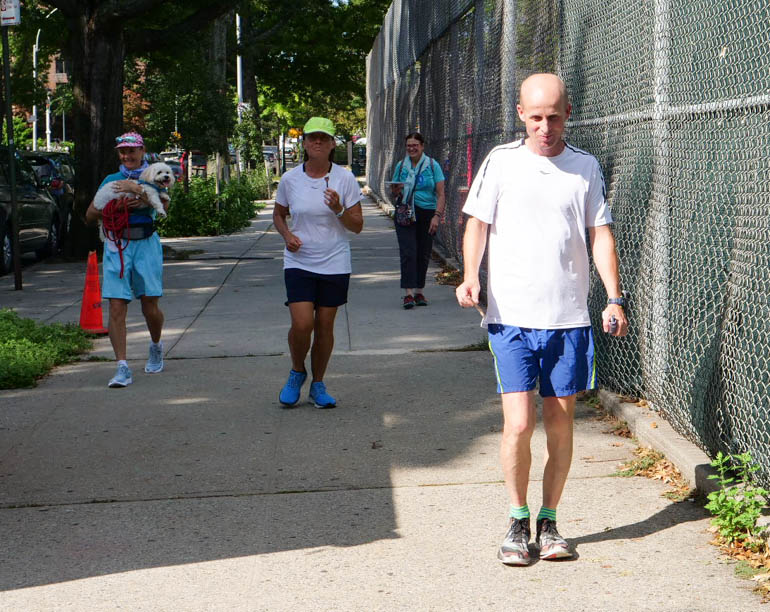 He is now just 20 miles off the pace.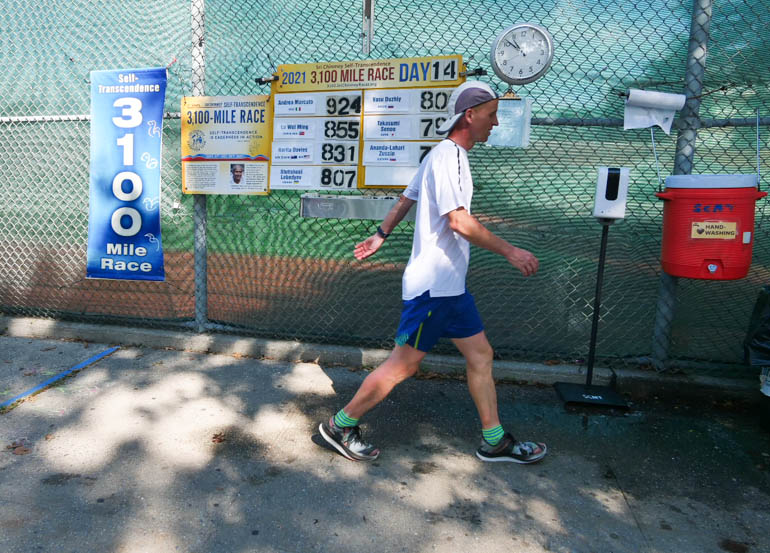 Flower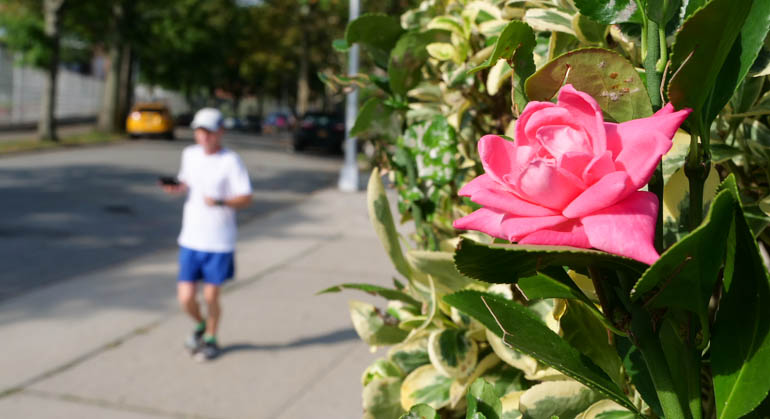 At first
Everything is surprising.
Then slowly and steadily
Everything becomes illumining.