In the past few days Stutisheel is looking and running like the Stutisheel of past years.  And that means many many past years as this is the 13th time he has entered the race.  He is stronger and his face is bright and smiling and most importantly he is able to run for most of the day.
When asked how he was able to so dramatically change he says, "I still stick to being happy.  I believe happiness transforms everything."  Stutisheel believes that in a small way he also needed some time to adapt to the pressures of the race but more importantly it was his ability to remain positive that was the deciding factor he believes.
"A few days ago confidence came to me.  I am confidant that I will continue……and most probably finish."
"Of course we have tough days, look at Vasu.  But still he is trying to smile, through tears and through all his pain. What we call pain on the physical level is probably not suffering at all.  It is just some experience that we need to make.  What I must say through all my 13 years participating in the race, that Sri Chinmoy is managing this race directly.  Without any doubt so that whatever is coming, you just need to accept happily."
Yesterday he ran 63 miles and now has 727 miles.
The Board Day 13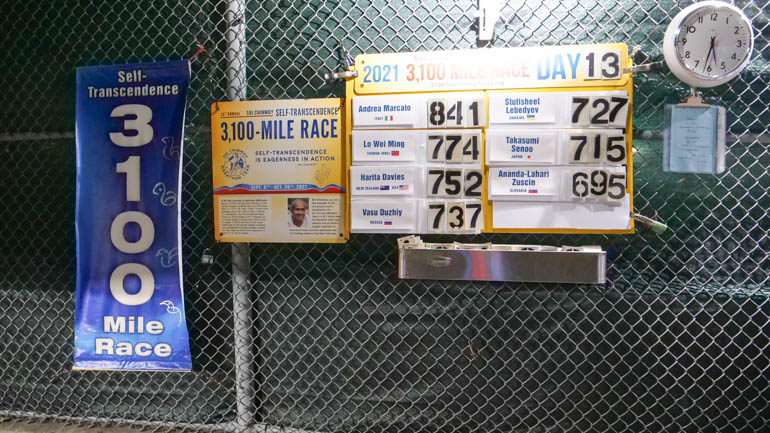 Camp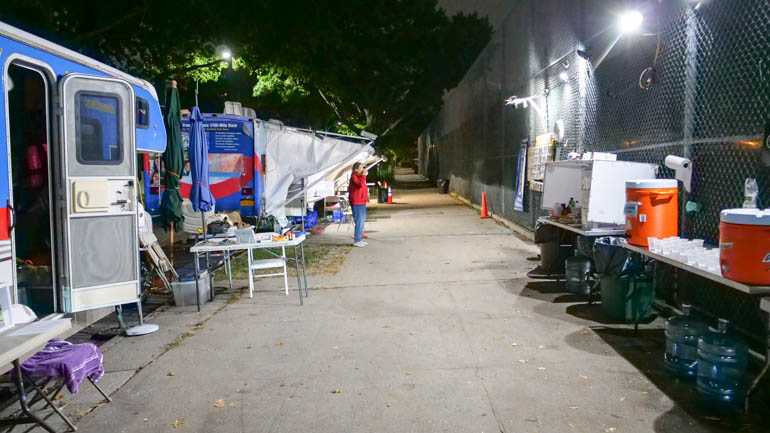 Counting table
Medur
Niriha bringing tea
Time
Harita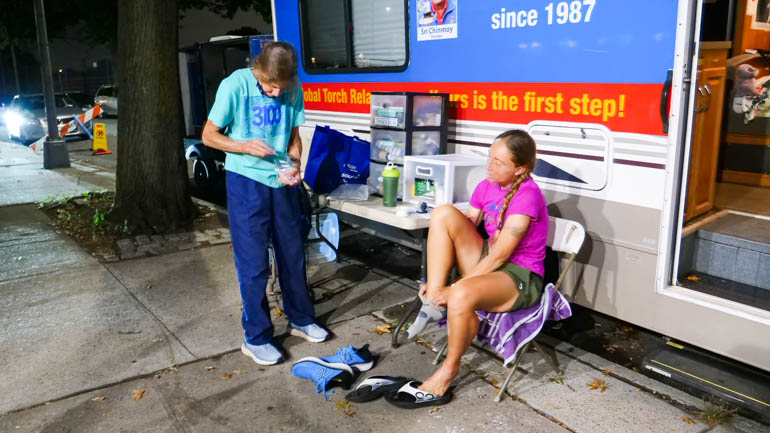 Wei Ming checking the daily mileage
Andrea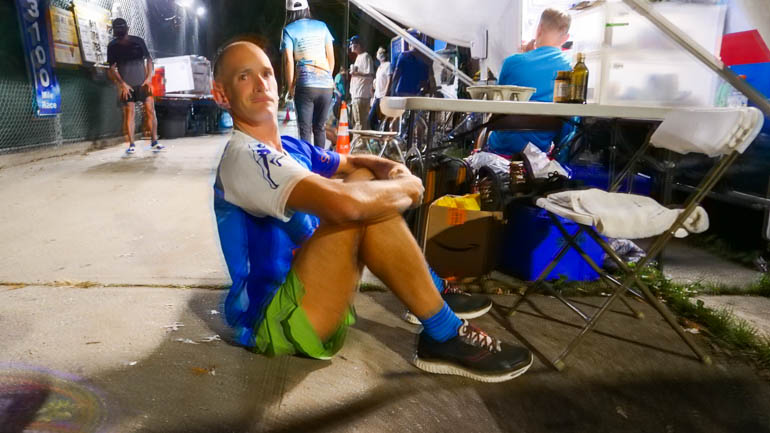 Wei Ming is ready
Start Day 13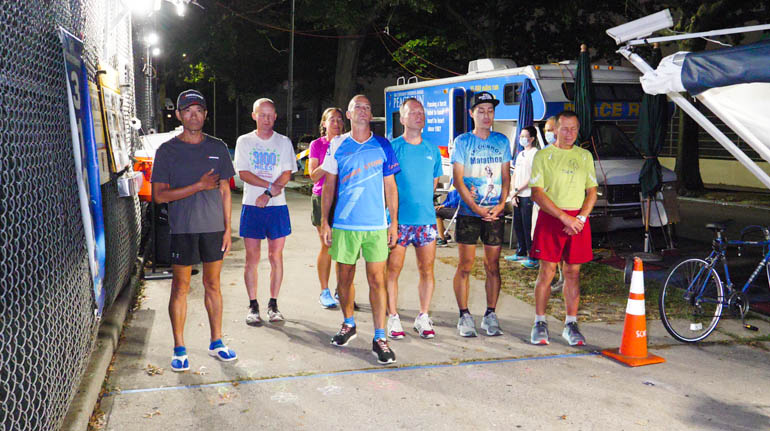 Andrea ran 65 miles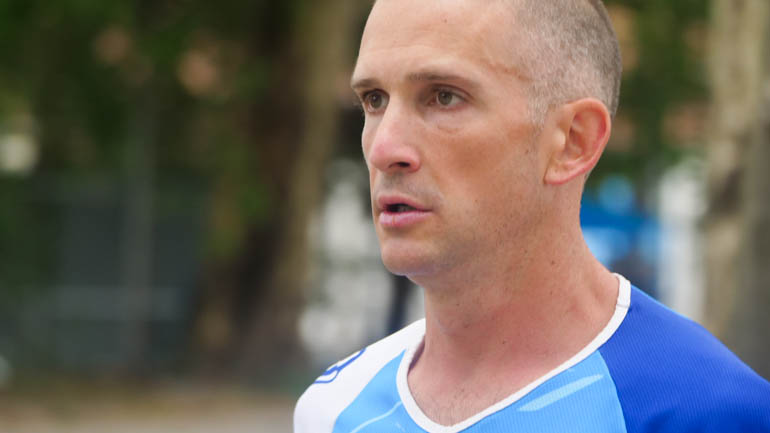 He now has 841 miles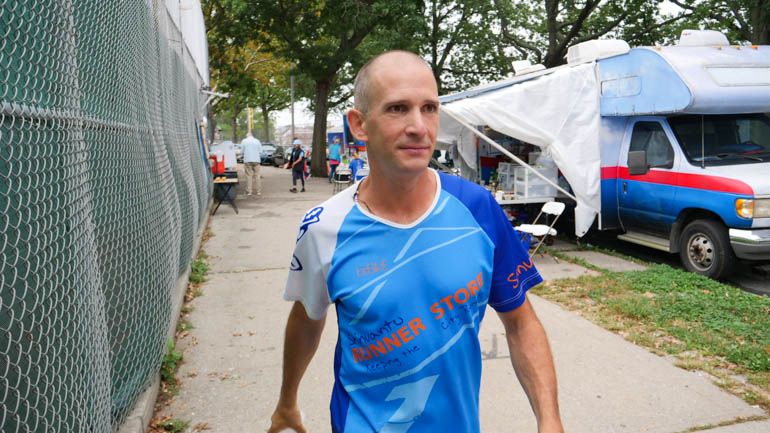 He leads Wei Ming by 67 miles
Flower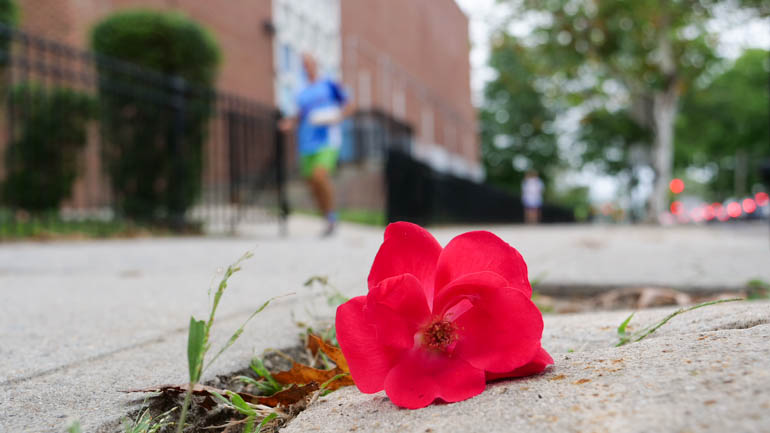 Vajra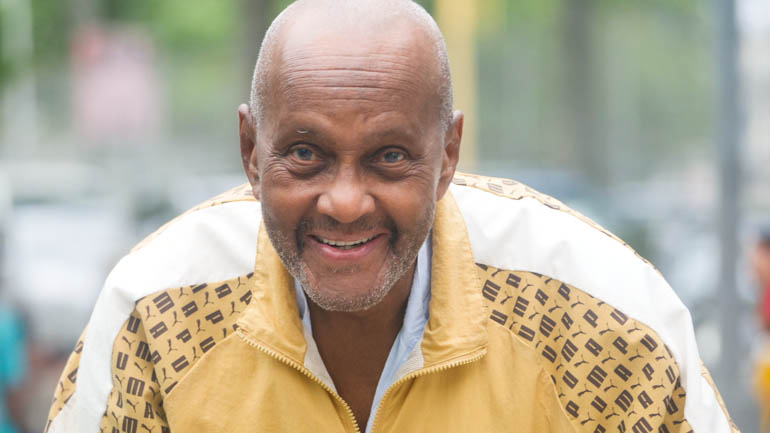 Wei Ming did 62 miles.  He has done the same amount for the past 10 days.  He leaves the course about 9:30 each night.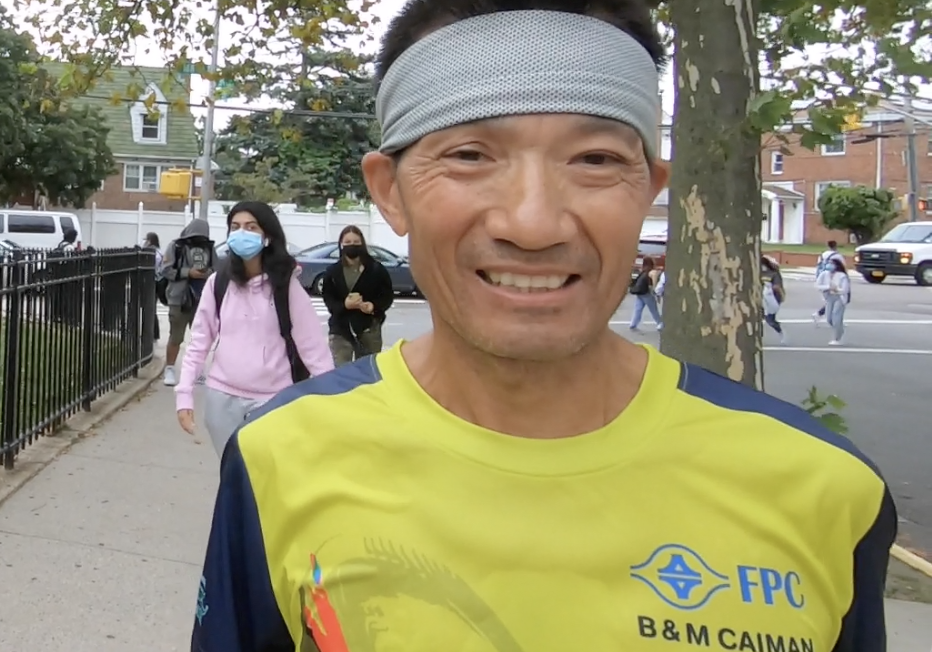 He now has 774 miles and leads Harita by 22 miles
Some foot care
A few days ago Wei Ming gave Garima a Taiwan Mets shirt.
Flower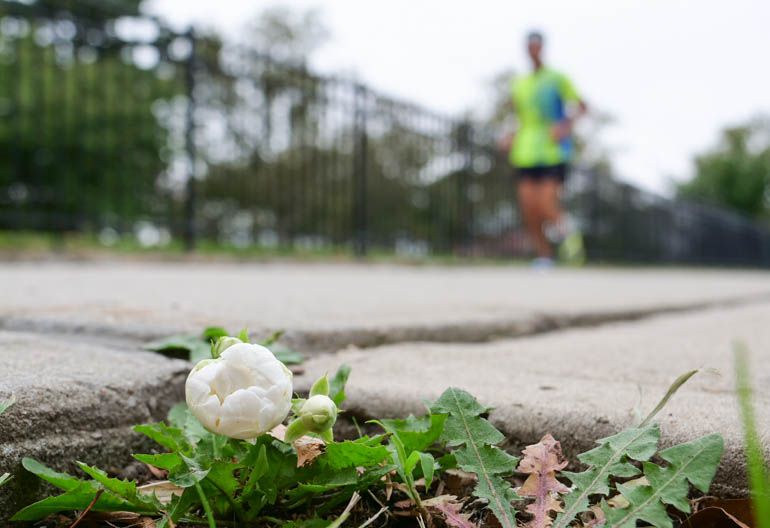 Camp
Harita ran 63 miles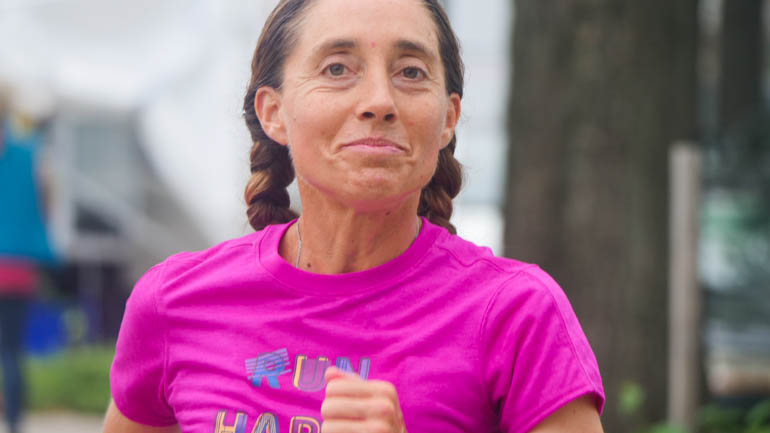 She now has 752 miles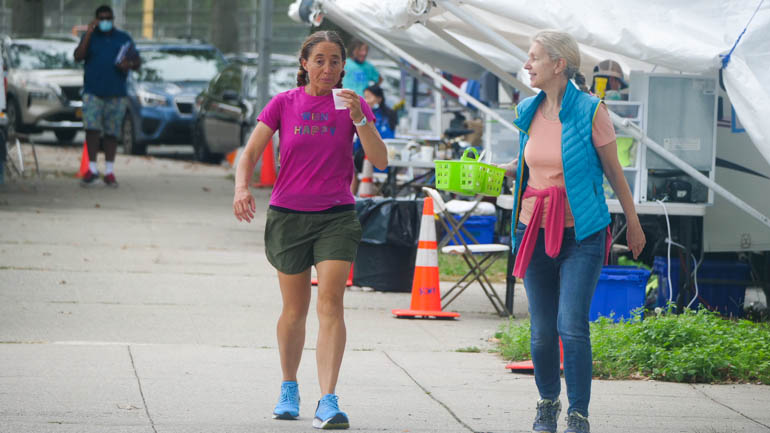 Taking a break
Flower
Laila counting
Vasu did 61 miles
He now has 737 miles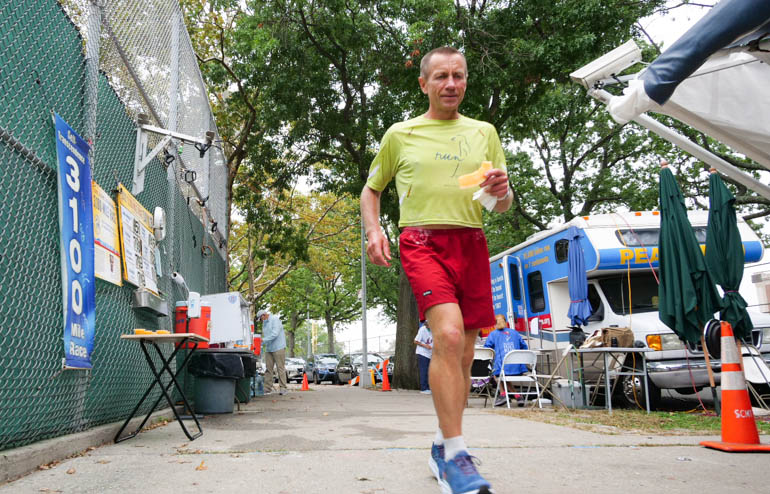 With Sasha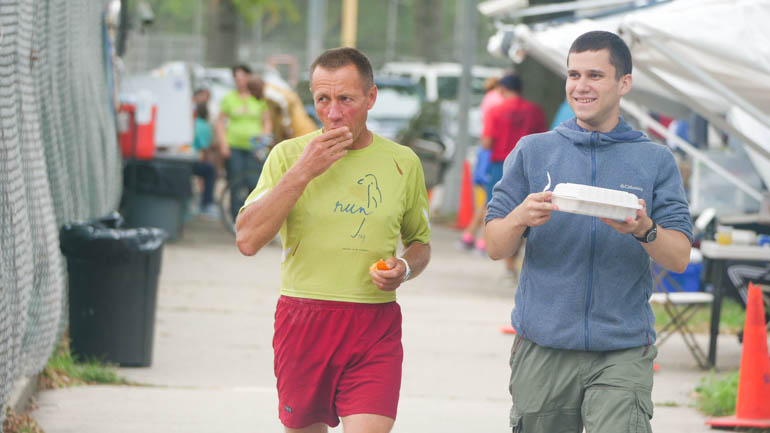 Flower
Tatianna singing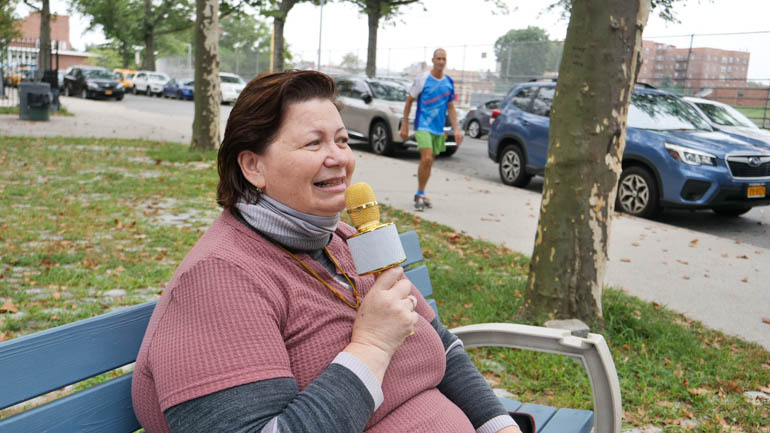 Takasumi did 60 miles
He now has 715 miles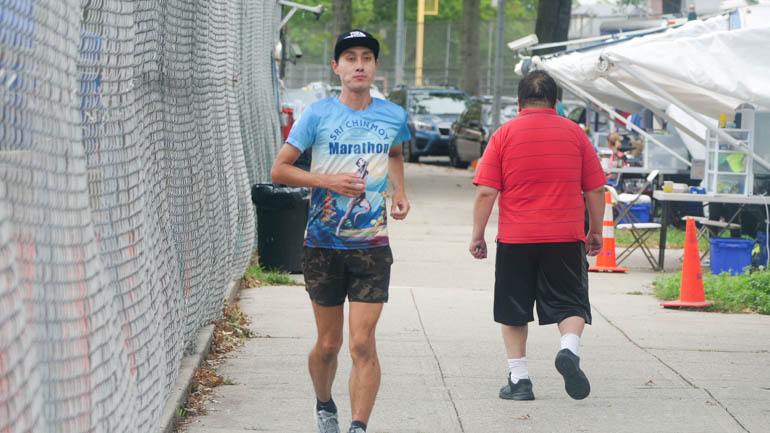 Nina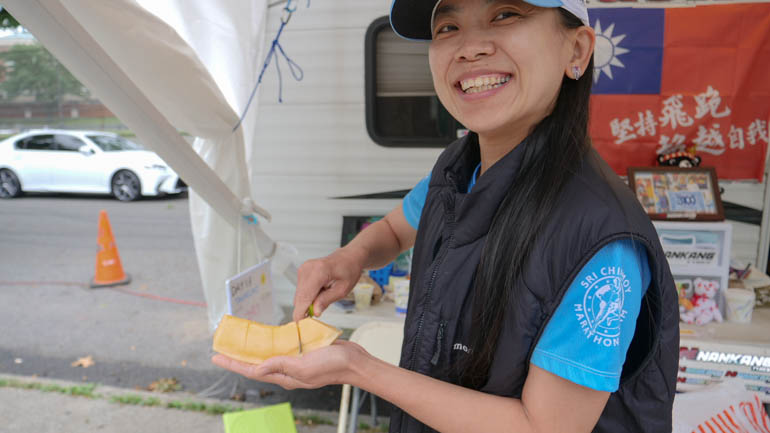 Doing well
Friends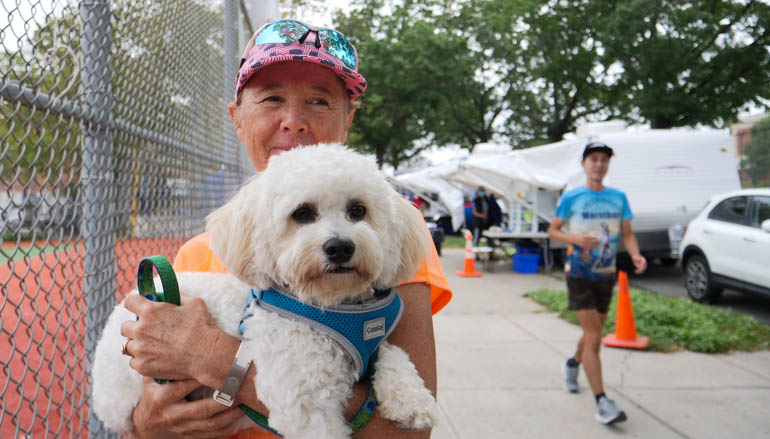 Flower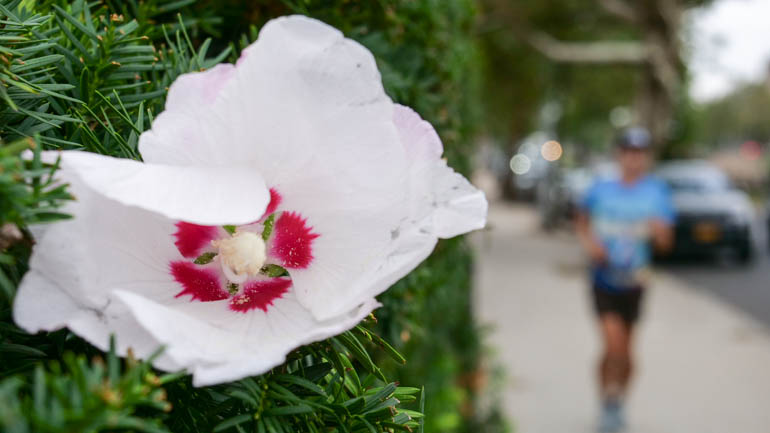 Ananda-Lahari did 54 miles
He now has 695 miles
Flower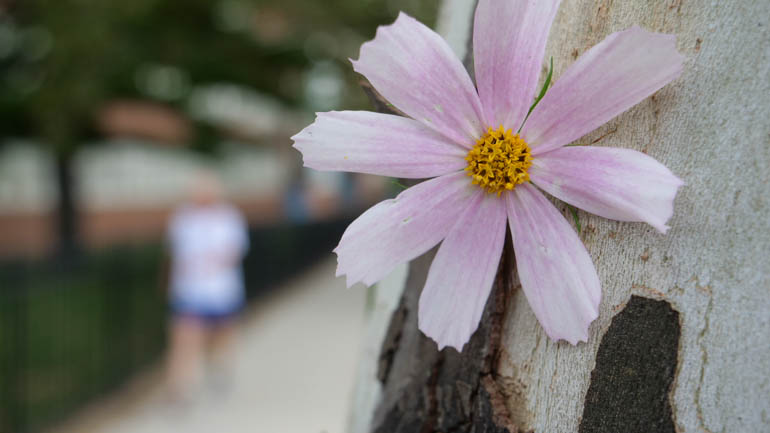 The happiness of the soul
Eventually conquers
And transforms
The sadness of the heart.