As Takasumi describes the many years he dreamed, planned, and prepared himself to come to Sri Chinmoy 3100 mile Self-Transcendence race his clear bright face reveals the tremendous awe and respect he has to be one of the precious few to set off this year in this the longest race in the world.
Every runner who makes their way to the starting line from scattered places from around the world knows it will be the most difficult thing they have ever attempted.  That they will be challenged in many ways they never thought it was even possible to endure.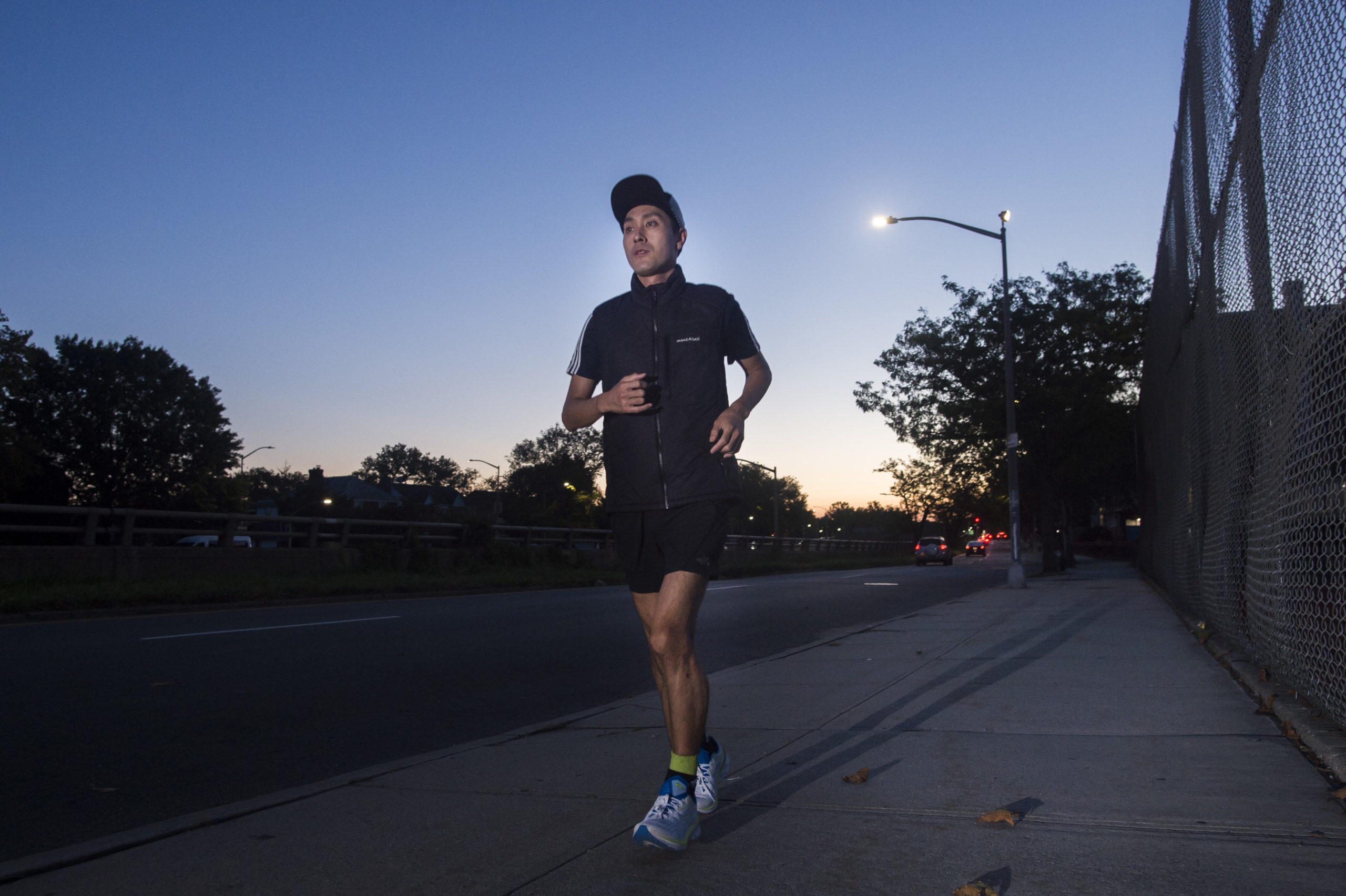 But in Takasumi's wide gentle eyes I see a humility and wonder that both he and his wife Nina, who is his helper, have embarked on the ultimate journey of transformation and transcendence.  One that will reveal itself in moments of ache and pain but also in joy and satisfaction.  There is a road in front of us all.  One which we must all take steps upon to reach a destination that calls out to encourage us, even though we sometimes listen through deaf ears.
Takasumi's ears and his heart have clearly heard its call and he has resolutely accepted the challenge of the long road ahead.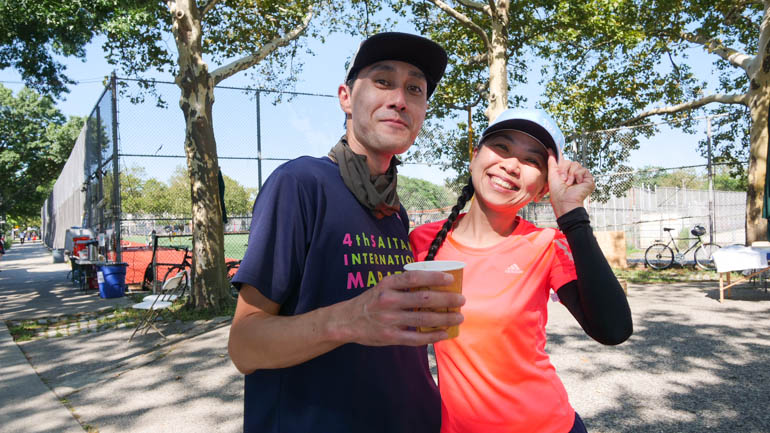 Takasumi has had a slow start so far.  Yesterday he did 2 miles and has a 6 day total of 294 miles
Flower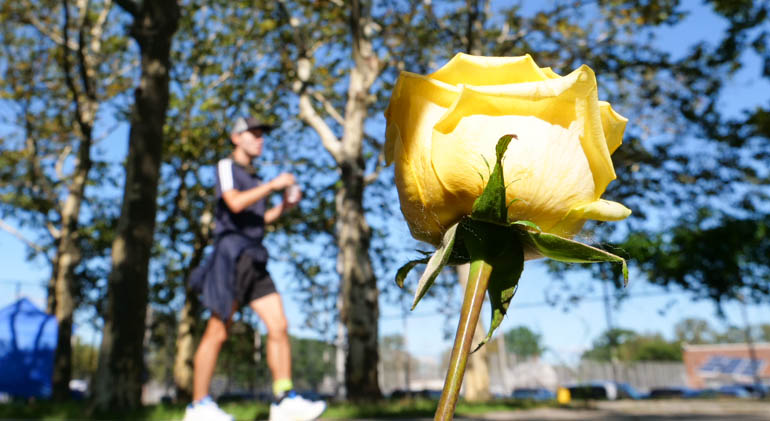 The board after 6 Days
All quiet
Early
Rupantar
Peterson the late night guy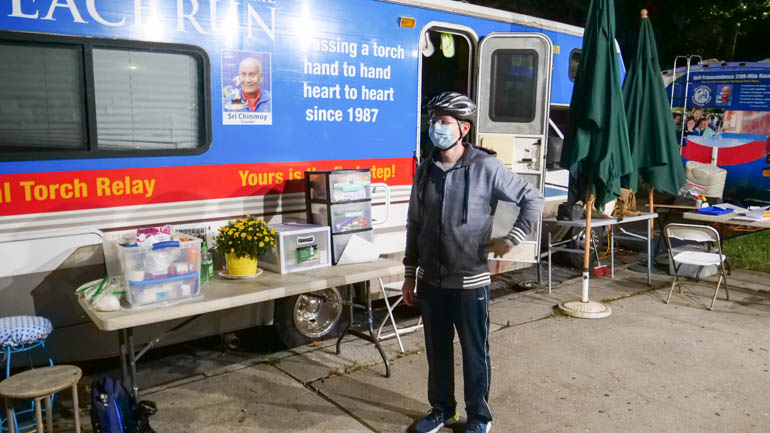 Dirty laundry
Wei Ming gets ready
Harita and Garima
Niriha the chai and team Misstress
The boys
Rupantar and Nina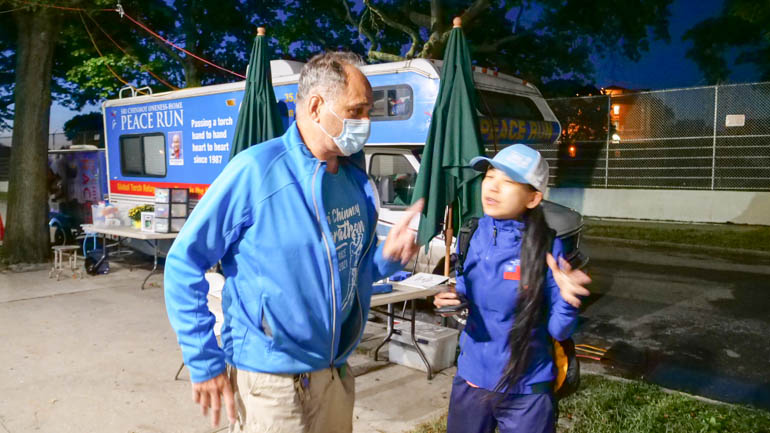 A happy Wei Ming
Start Day 6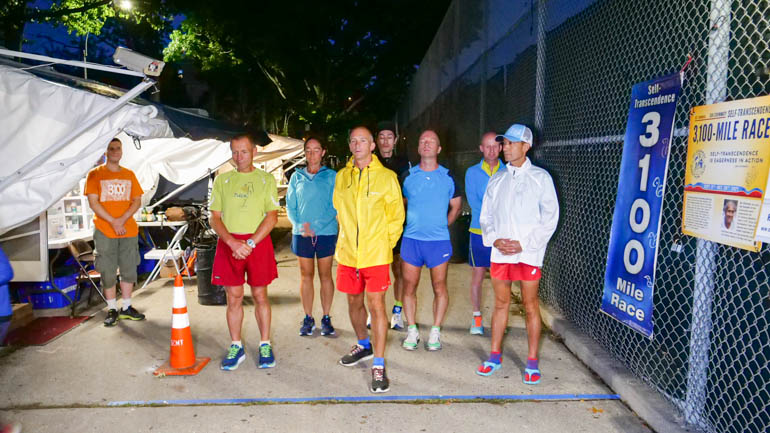 Andrea did 68 miles yesterday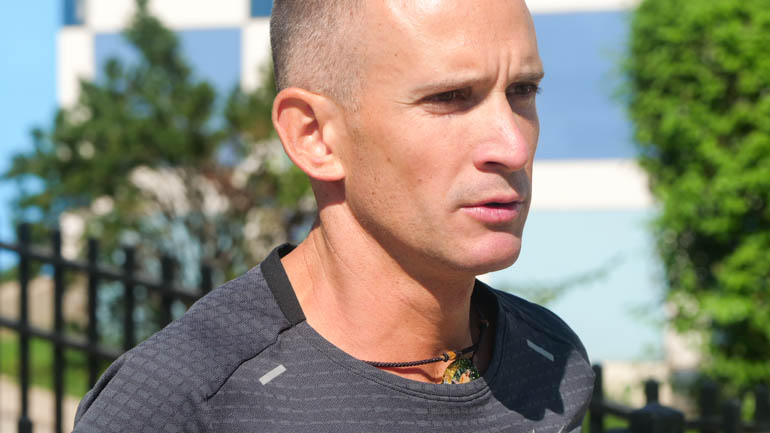 His total for 6 days is 373 miles.  He has a lead of 15 miles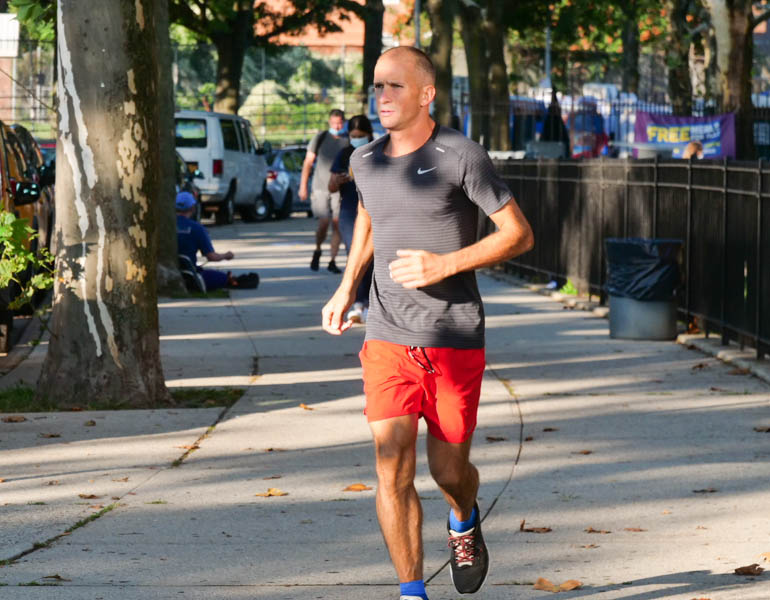 Flower
Anjali and Nina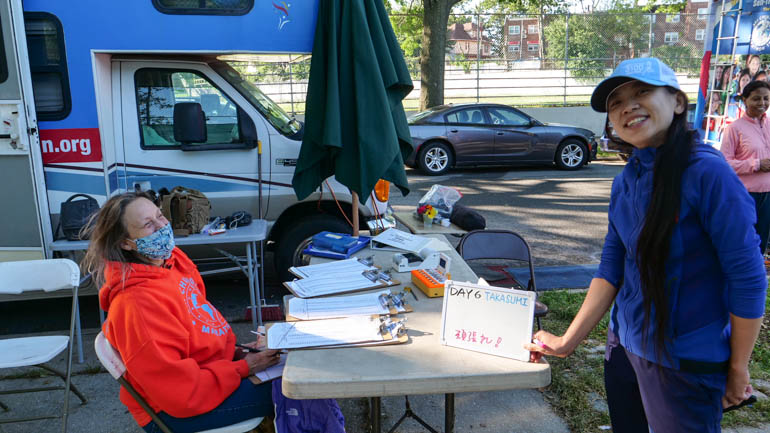 Vasu did 64 miles.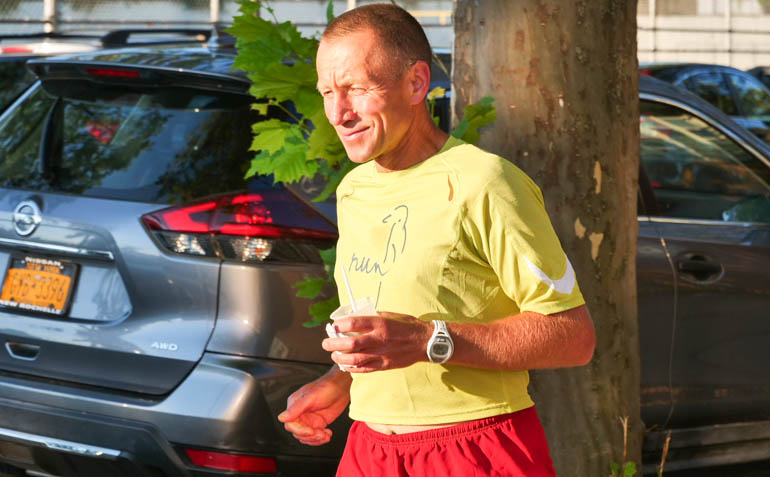 He is in 2nd place with 358 miles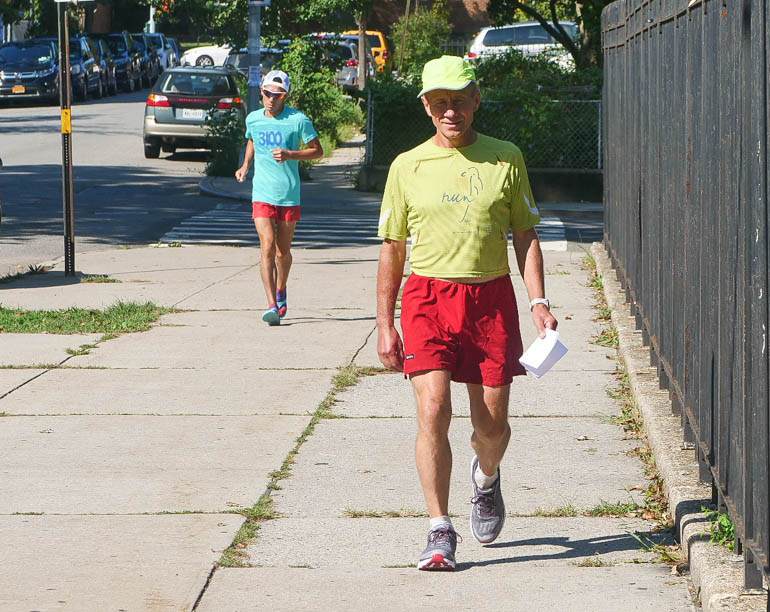 With Sasha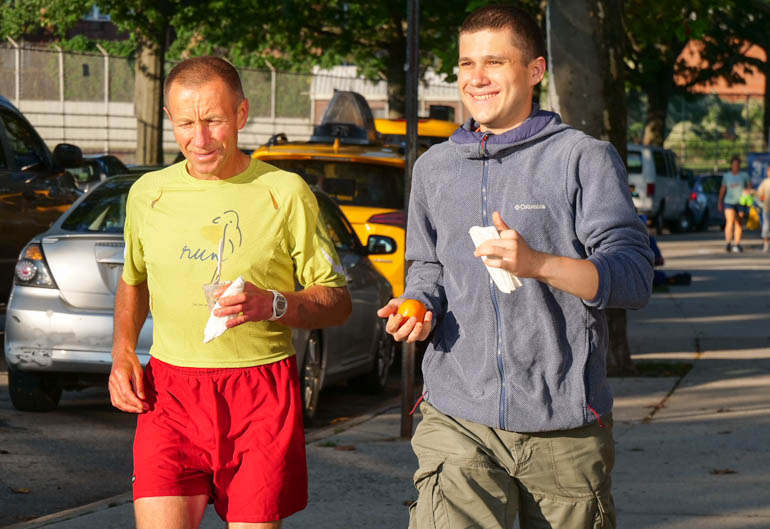 Being counted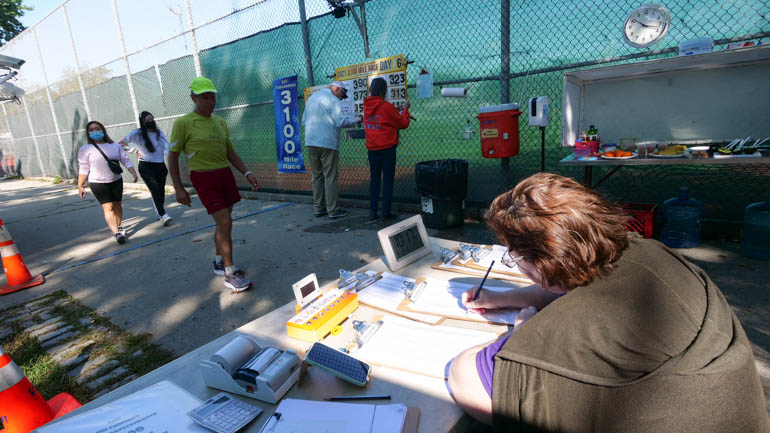 Green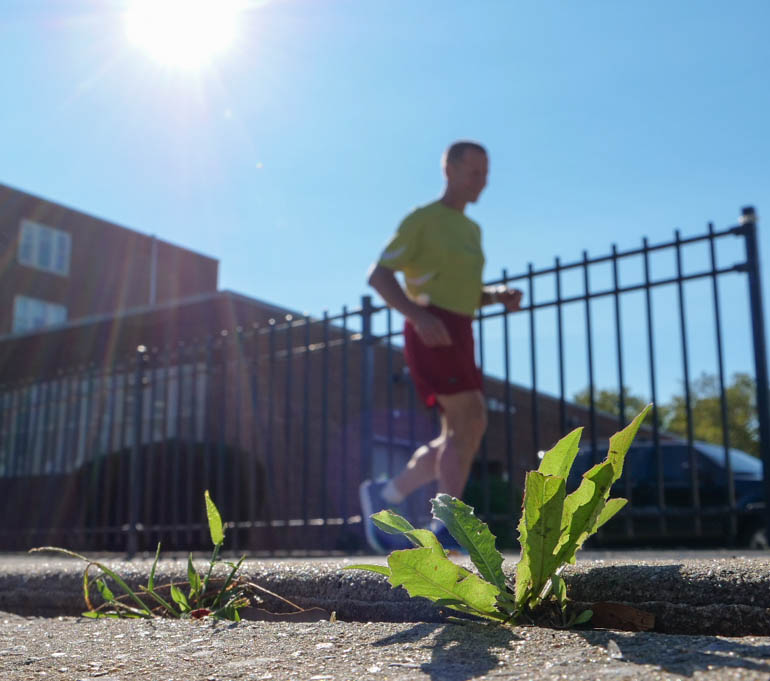 Arpan helping Andrea
Wei Ming did 62 miles
He is 3rd with 335 miles
Flower
Harita did 60 miles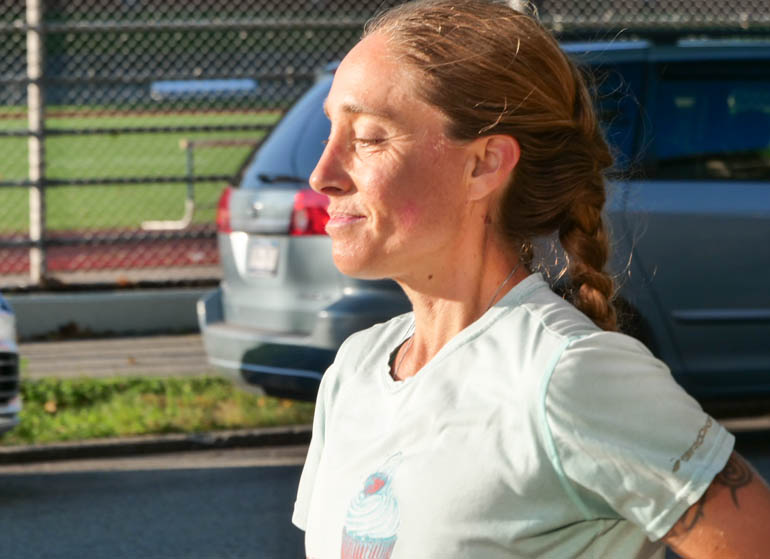 She is 4th with 317 miles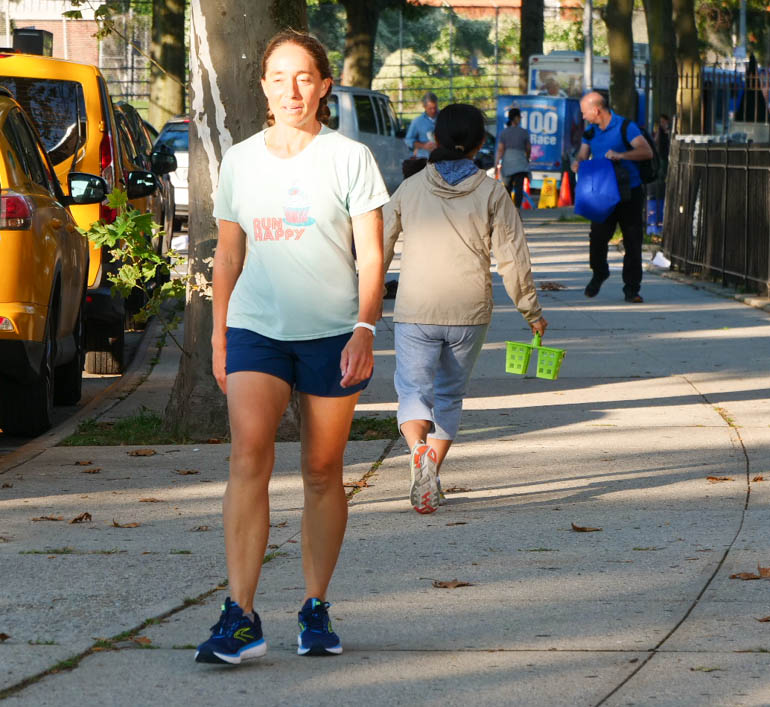 So cheerful
Flower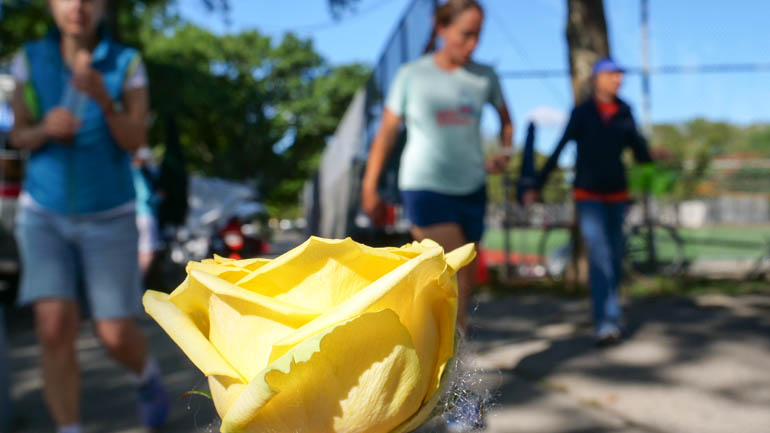 Counter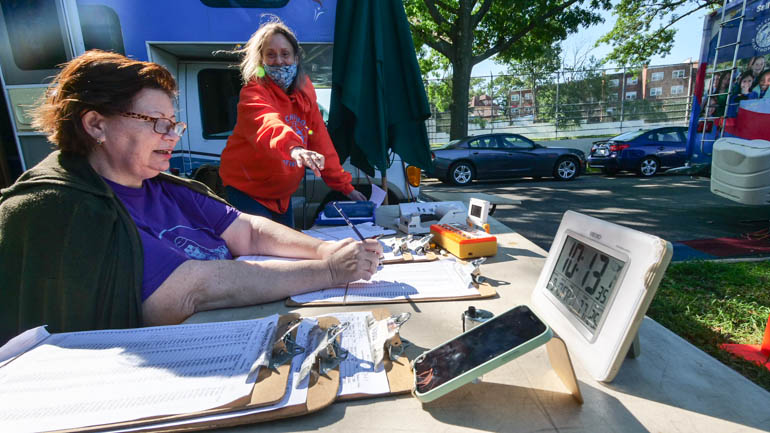 Ananda-Lahari did 57 miles
He is 5th with 308 miles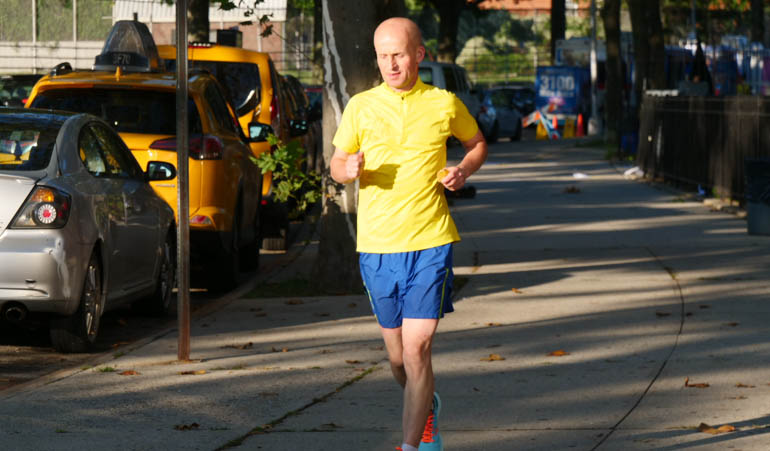 Flower
Nina and friend
Stutisheel did 61 miles
He has 296 miles
Short break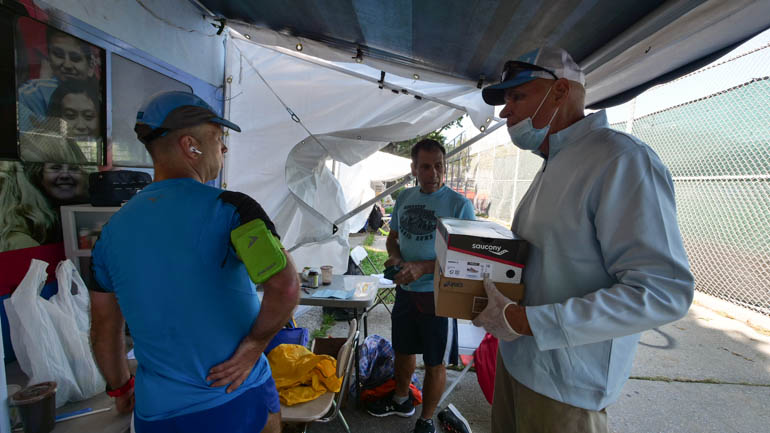 Flower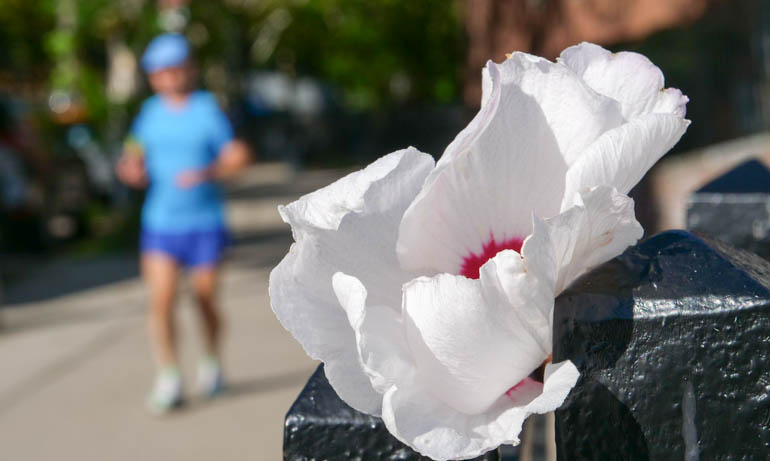 Anjali updates the board
Avail yourself of every opportunity
That the new day brings,
For every day may not have
Equal possibilities.