Last year when the 3100 mile race was held in Salzburg, Andrea Marcato entered the longest distance race in the world for the first time.  At age 38 the trajectory of his athletic career was in a clear path to collide with this event sooner rather than latter.  He had for some time accumulating impressive numbers not only in his previous multi days but also his achievements as a swimmer and triathlete.
The meeting of runner and Sri Chinmoy 31000 mile Self-Transcendence race was historic, as Andrea won the race with a time of 43 days and 12 hours.  A performance that lifts him up into the lofty heights of one of the best achievements in the long 25 year history of the race.
As he enters day 5 there is still a very long way to go.  But from the start on Sunday he has been delivering an effort so far that is not far off from being spectacular.
Yesterday he ran 67 miles and has 305 miles
Flower

It is going to be an overcast and cool damp day at the race
Mercifully the rain holds off until the race starts.
There is hurried preparation to put up umbrellas
The Rupantar video
Andrea talks with Garima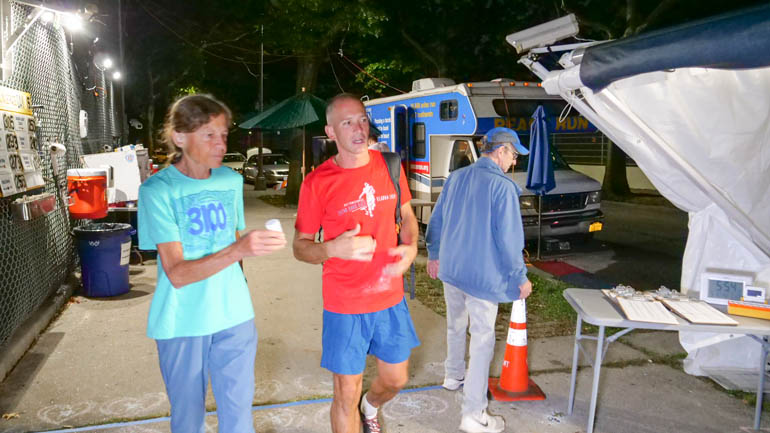 Nina
Nayana the morning counter gets ready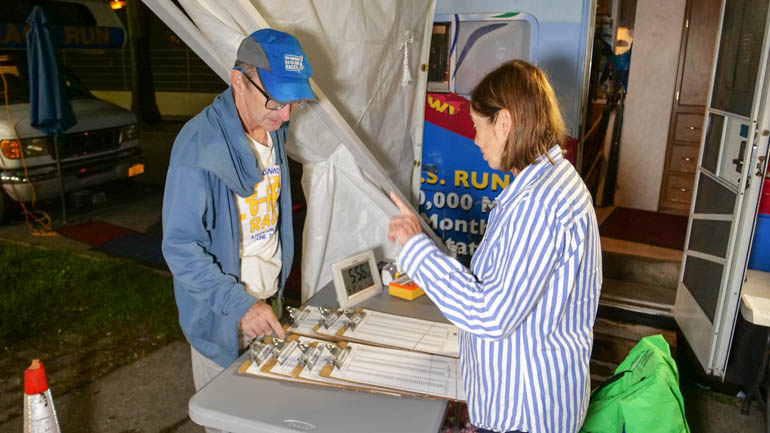 Harita and Harashita
The boys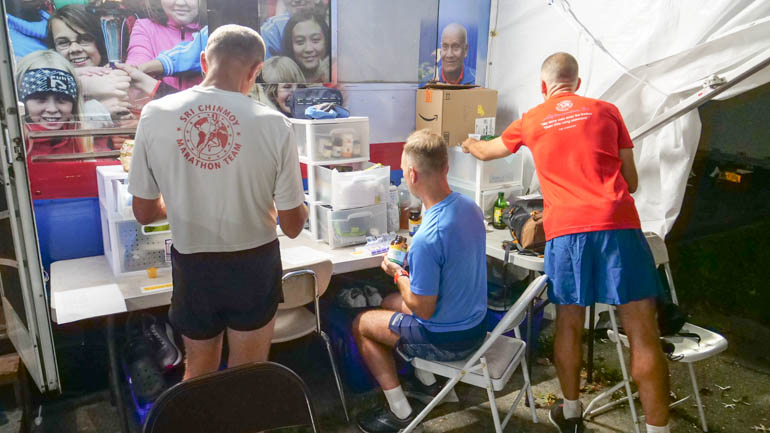 Rupantar doing what he does best
Start of Day 5
Wei Ming did 63 miles
He now has 273 miles
His supporters come regularly to greet him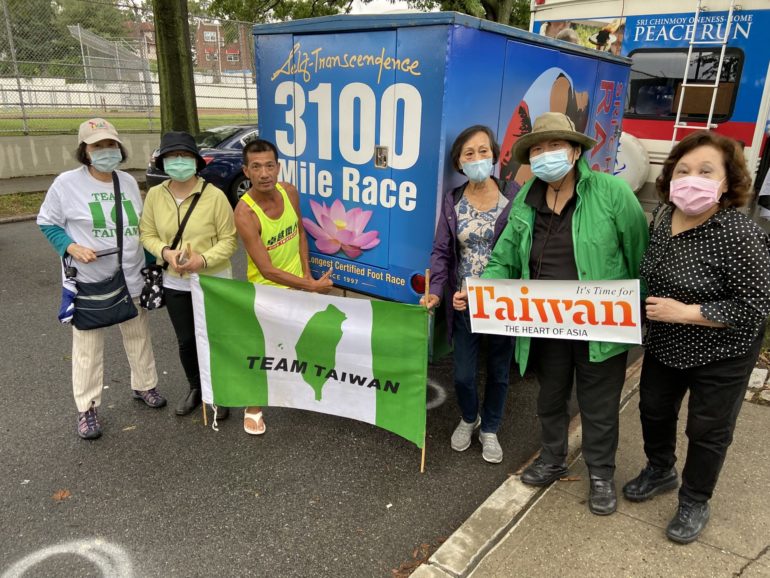 He is in 3rd place 35 miles behind Vasu
On his table he has a picture of his 5 children
Flower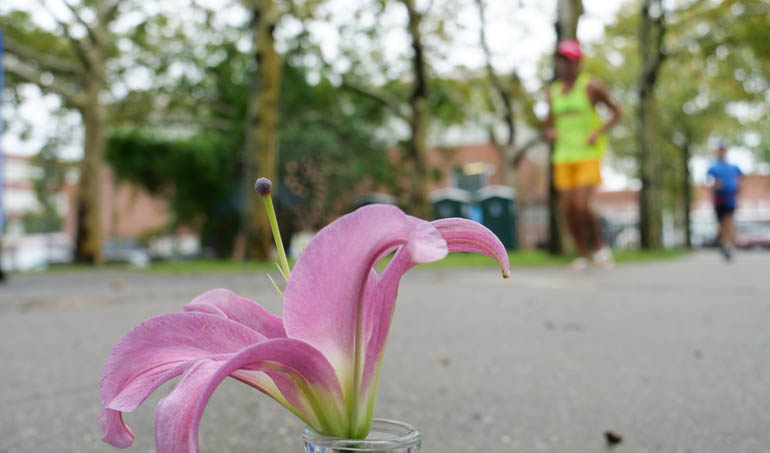 Food arrives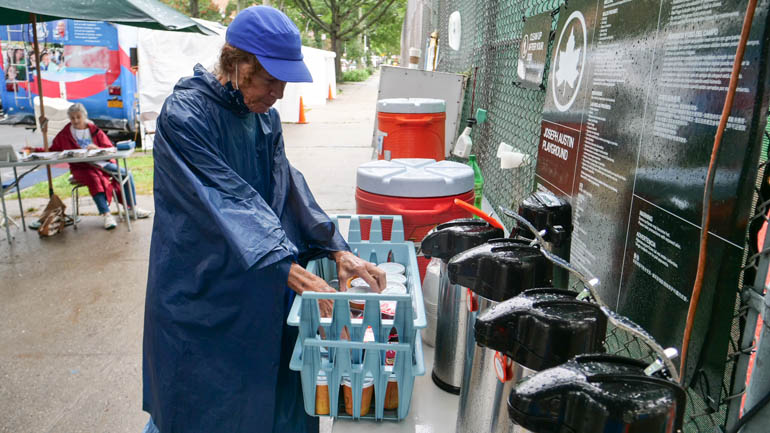 Vasu did 64 miles
He is in 2nd place 12 miles behind Andrea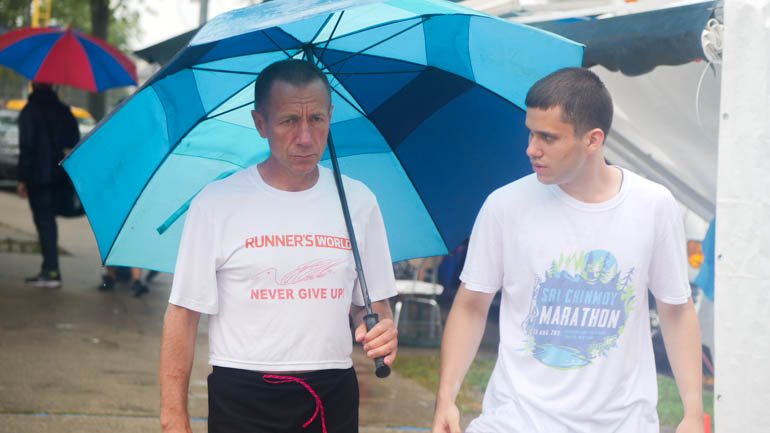 Flower
Counting
Takasumi did 58 miles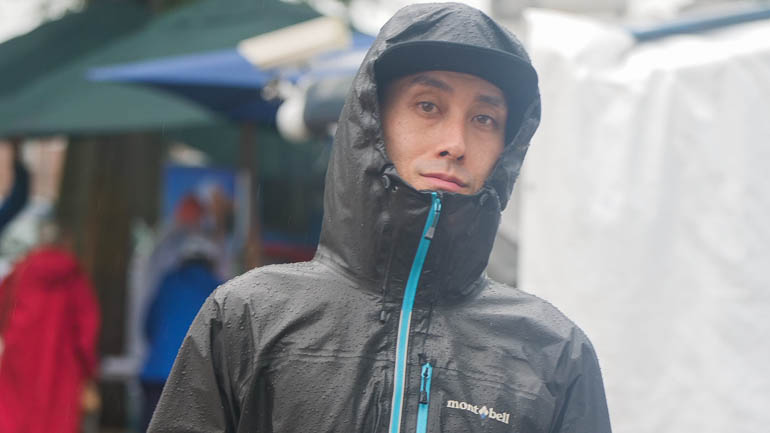 He has 242 miles
Sisters and friend
Green
Arpan updates the board
Stutisheel did 47 miles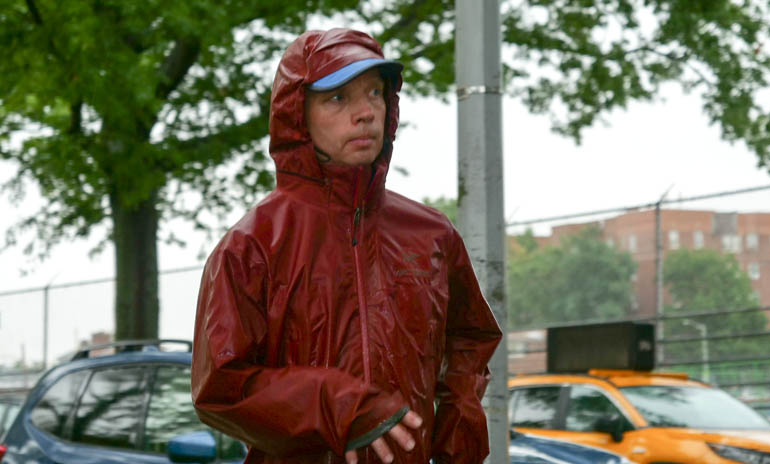 He has 234 miles
Flower
Spectators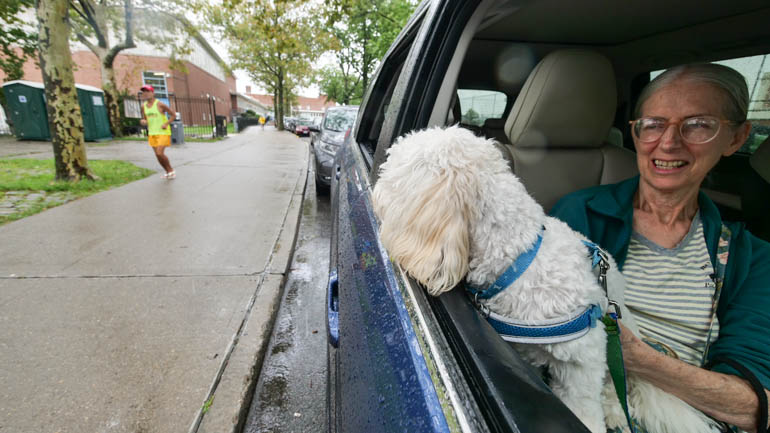 Harita did 60 miles
She has 256 miles
With one of her helpers
Flower
Ananda-Lahari did 59 miles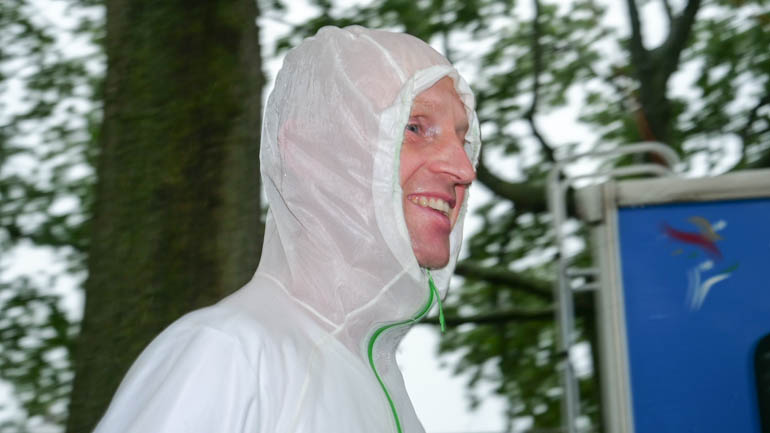 He has 250 miles
Flower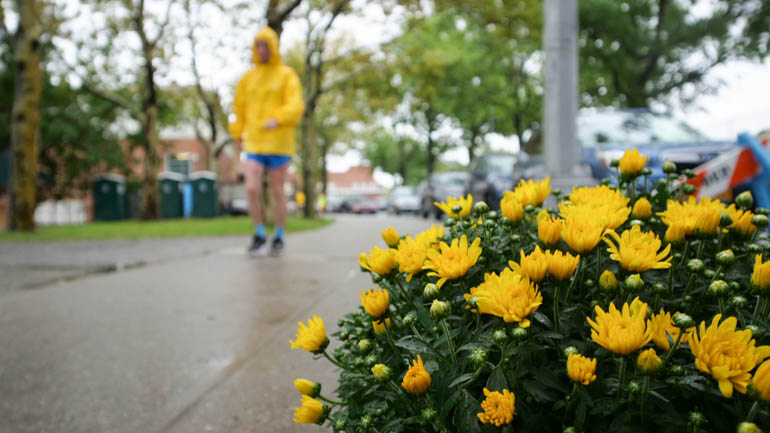 Andrea leads the race by 12 miles
Passing through the camp
Arpan talks about Andrea
Those who run after happiness
Will never be happy.
Happiness is something
That has to come to the fore
From within.