I found a picture recently of Ananda-Lahari taken at his 2nd 3100 mile race 14 years ago.  It strikes me that in so many ways, to at least my mind's eye, that he has remarkably changed so little visibly. He continues to appear youthful and his temperament is still sweet, light, cheerful, and kind.
My own image, as well as that of most I know has found that time has not treated our outer appearance with similar generosity.  Which when compared to a man such as Ananda-Lahari who has spent approximately 735 days running continuously on a hard half mile loop suggests that an elixir of youth is somehow imbued into the very fabric of the 3100 mile race.
I am sure of course that if even a stronger, fitter, braver version of myself had taken up the challenge of the race my own results would be much grimmer if not life threatening.  For I, like a great portion of humanity have but a fragment of the inner devotion and dedication that Ananda-Lahari has for this sacred race.
"I am very very very grateful for the race.  It somehow happens that every year I am here at the starting line and it is amazing.  Unbelievable.   It is a miracle."
This morning on Day 7 I asked him if he had been happy the whole time thus far this year, and he confessed that no, he had not, but said it all with a smile and sweetness.  He has been bothered by, "Pain and the usual things, that you have to spend your whole day running around the block.  I think it takes a while to accept it and sincerely and sincerely enjoy it, and be happy no matter what."
When asked how long it would take, "I am almost there but of course there are always challenges.  It is not easy."
"It is not that there is something beautiful here that draws me back.  I just feel that I want to come back.  It is the thing that I really want to do. It is rewarding for sure.  Especially it intensifies for me my inner cry.  My inner cry for God.  My inner cry to become a better person.  More humble and more pure.
When asked how many times he wants to run the Self-Transcendence 3100 mile race, "as many times as possible."
The board at the start of Day 7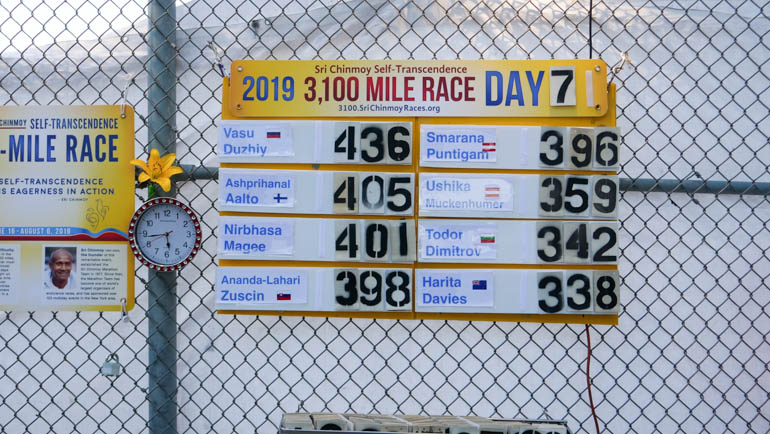 Camp early
Ushika
Vajra leaves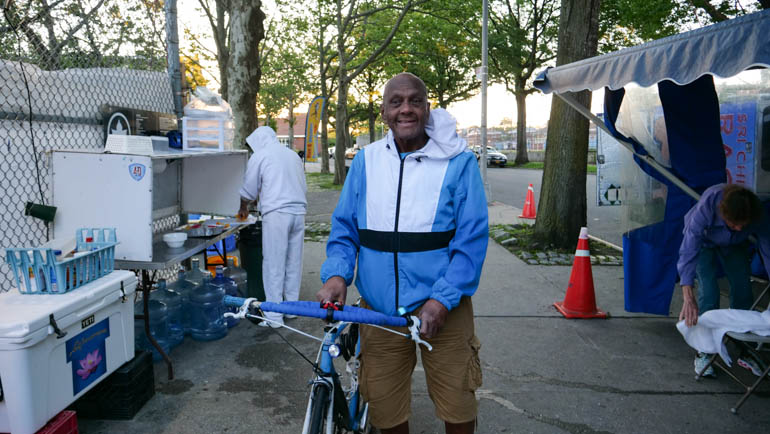 Ashprihanal arrives
Harita
Smarana
Ananda-Lahari
Helpers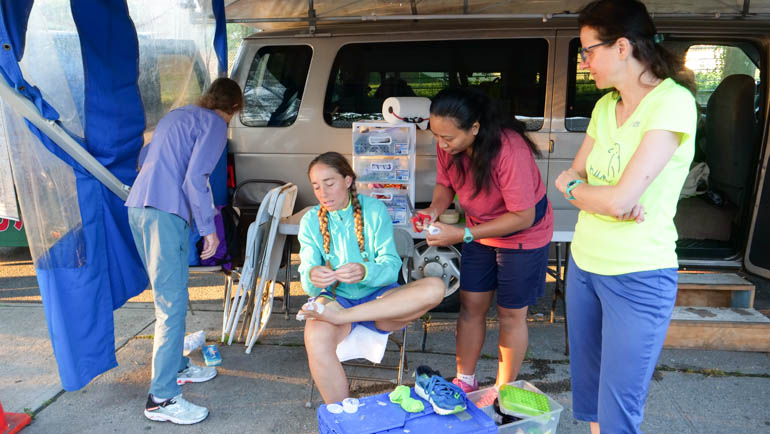 Working on feet
Nearly ready
Rupantar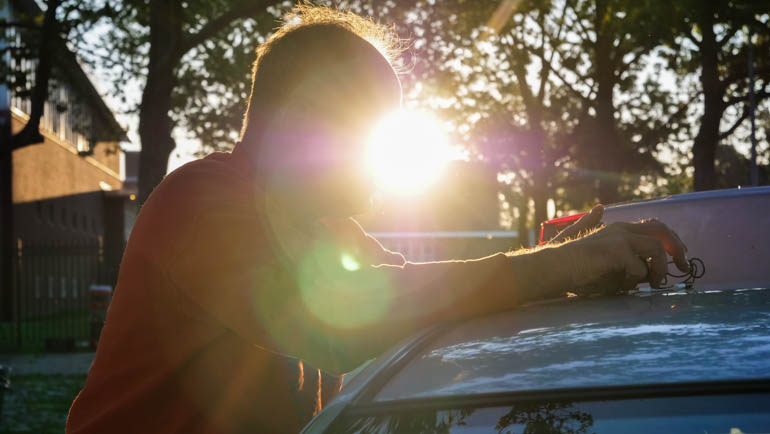 Start Day 7
A perfect day
Dipali's Race Tips
"I will let you know when I see the runners coming.  I have an eagle eye view….I mean sparrow eye view of the course."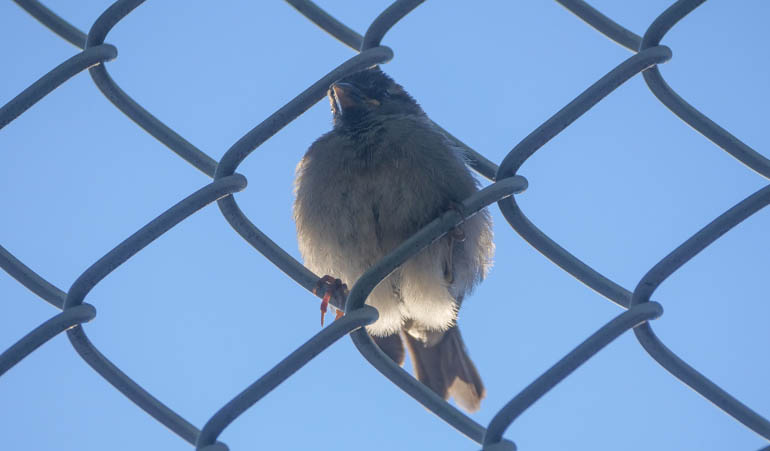 Vassu has 436 miles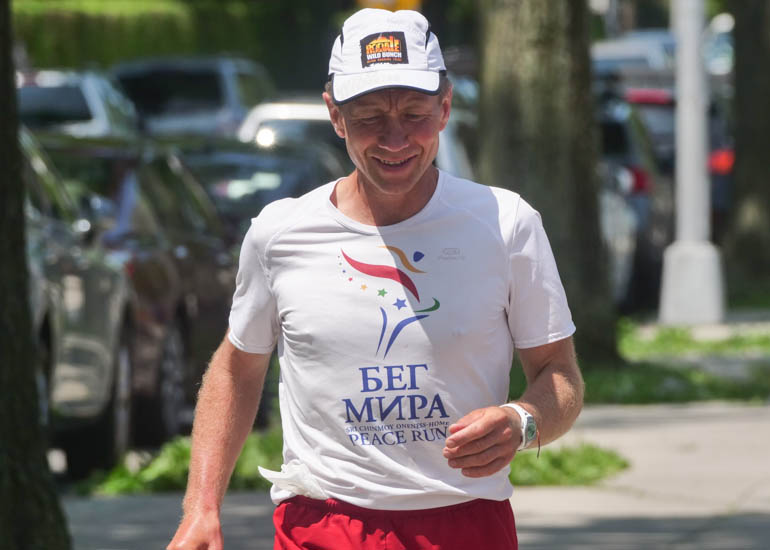 He ran 63 miles yesterday
He leads Ashprihanal by 31 miles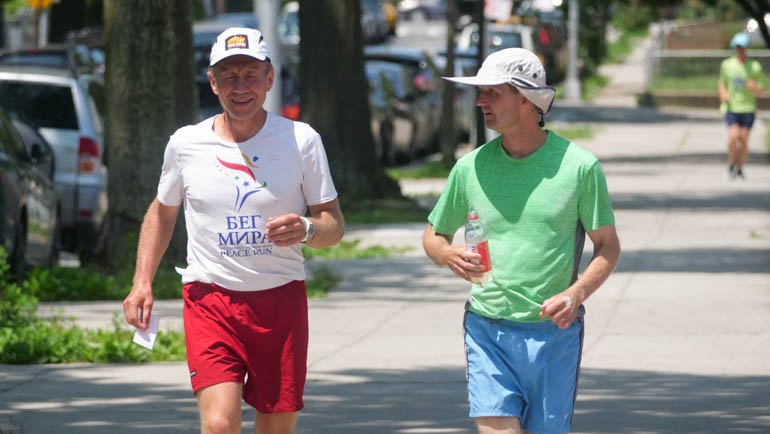 Sasha cleaning his shoes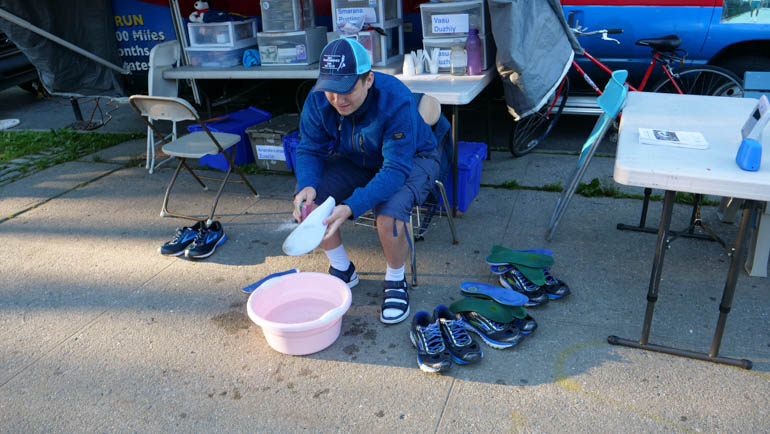 Getting helper from Todor
Vasu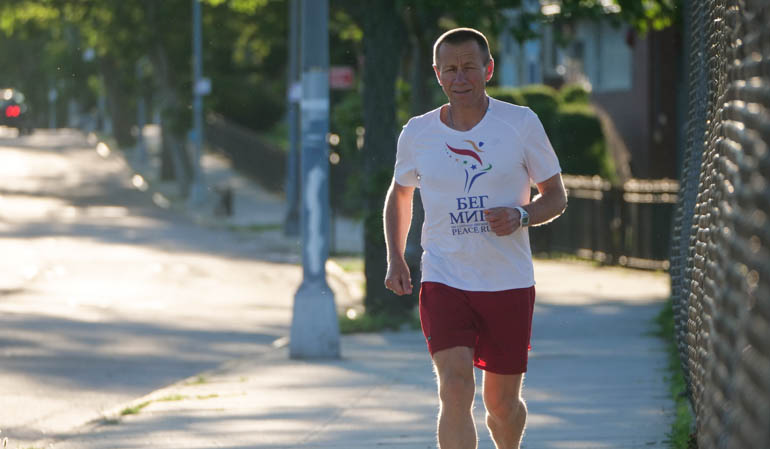 Flower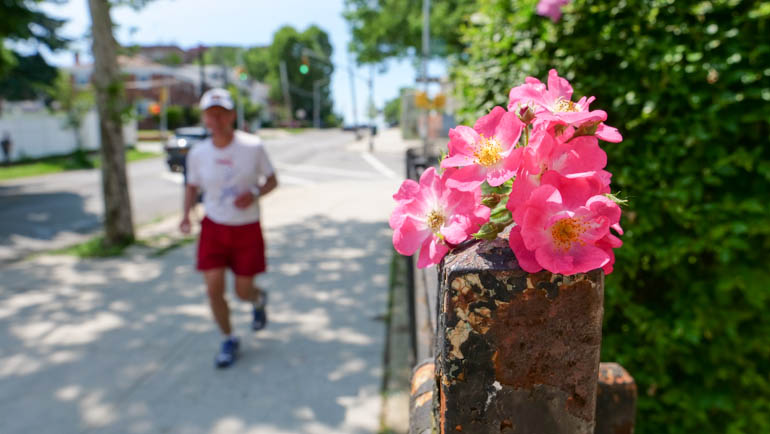 Ashprihanal ran 65 miles yesterday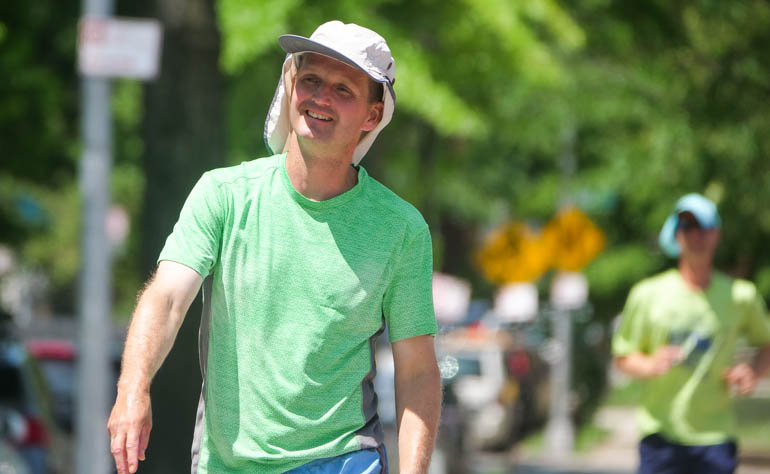 He has 405 miles
Ashprihanal is 4 miles ahead of Nirbhasa
Staying hydrated
With Bipin checking your a print of the recent BBC article on the race
Link to BBC article
https://www.bbc.com/sport/48702452
Flower
Nirbhasa has 401 miles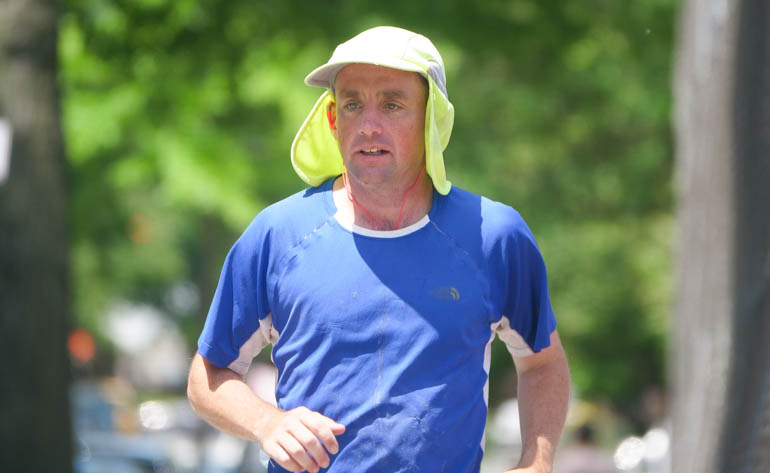 He ran 65 miles yesterday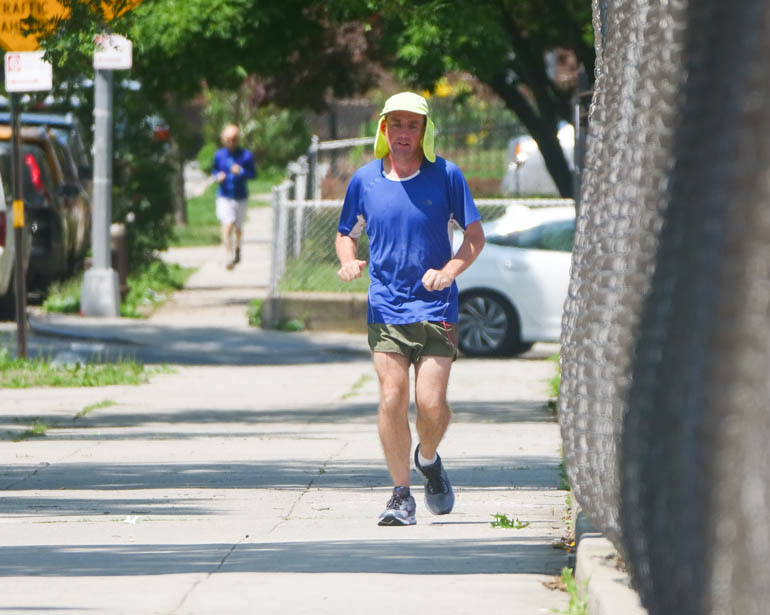 He is 3 miles ahead of Ananda-Lahari
With his helper Yhava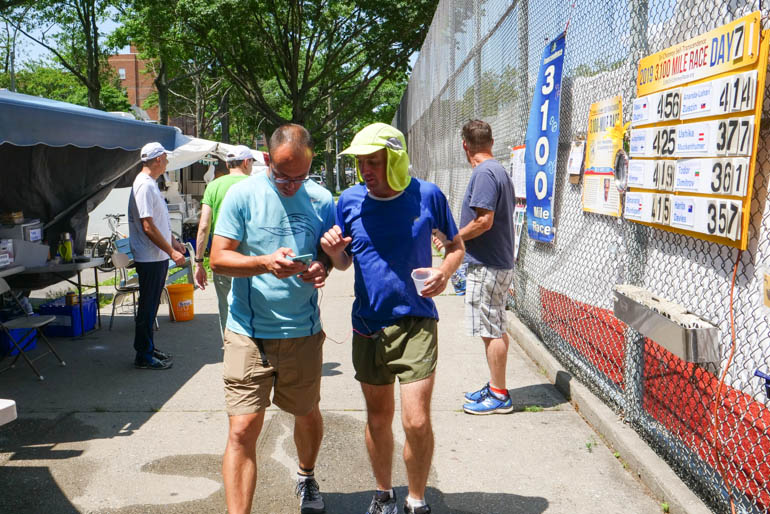 Flower
Ananda-Lahari has 398 miles after 6 days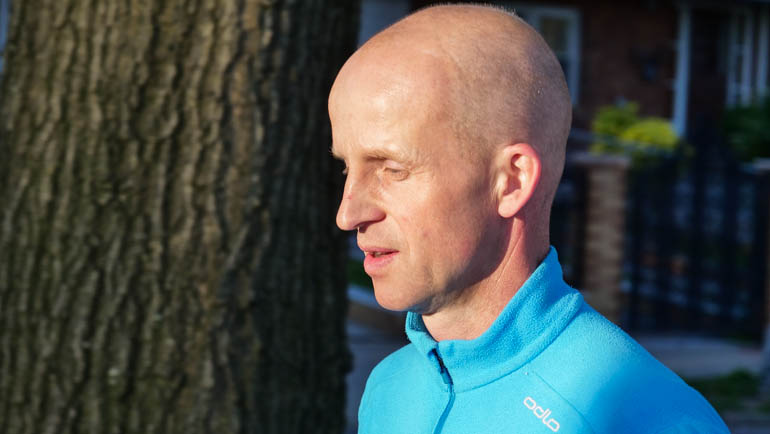 He ran 57 miles yesterday
He is 2 miles ahead of Smarana
Flower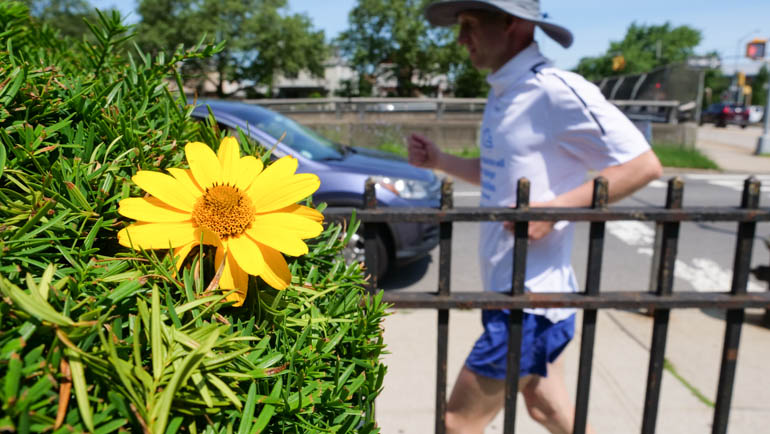 Smarana has 396 miles
Smarana ran 62 miles yesterday
Smarana
Flower
Ushika has 359 miles
He ran 58 miles yesterday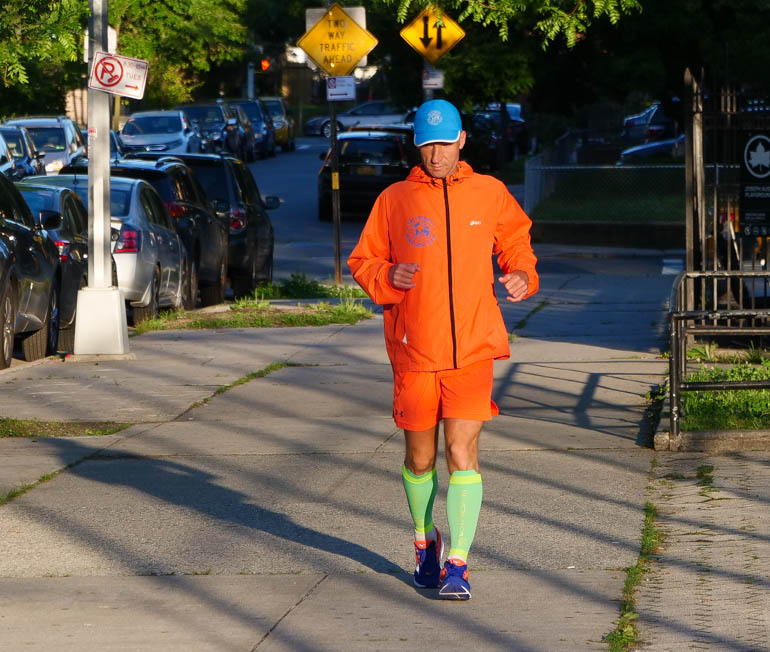 With his helper Max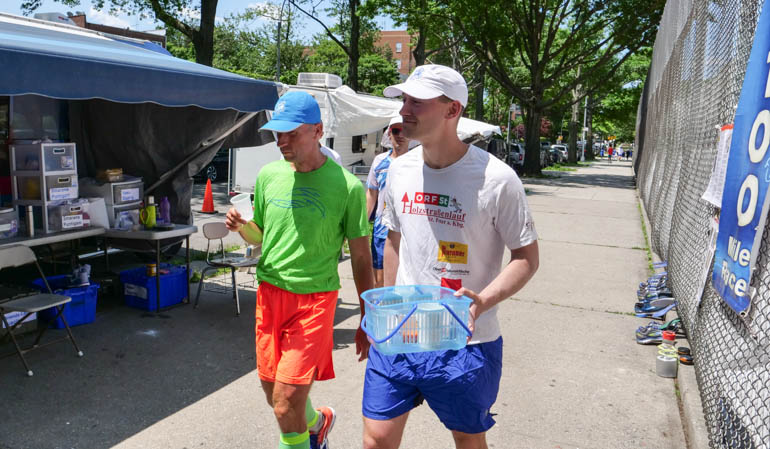 Flower
Todor has 343 miles
He ran 59 miles yesterday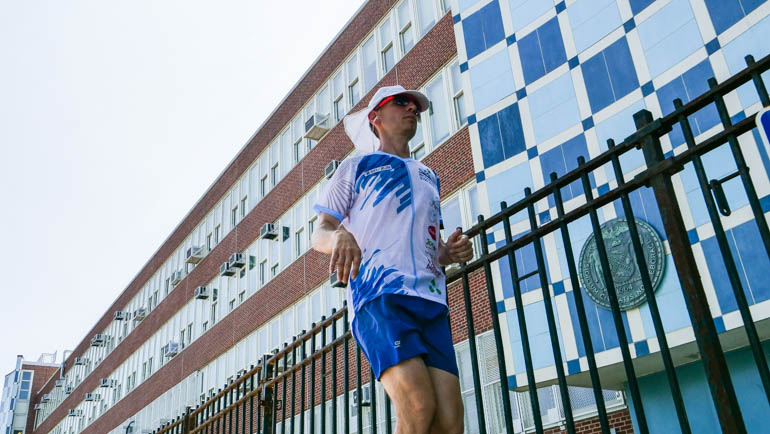 With his helper Todor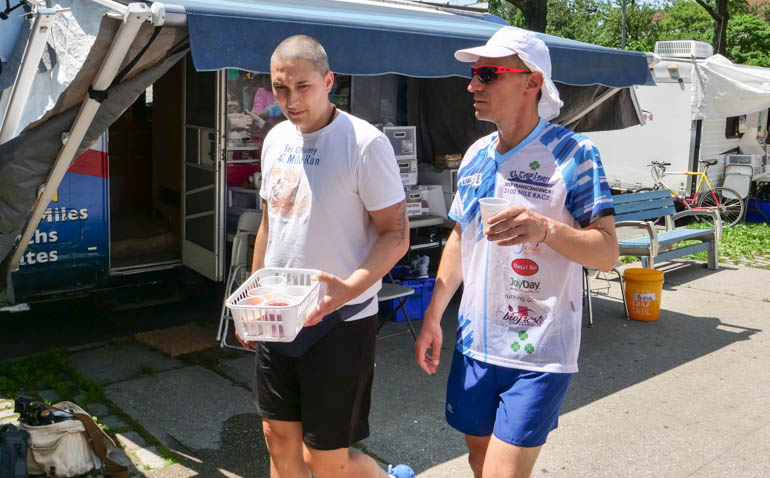 Todor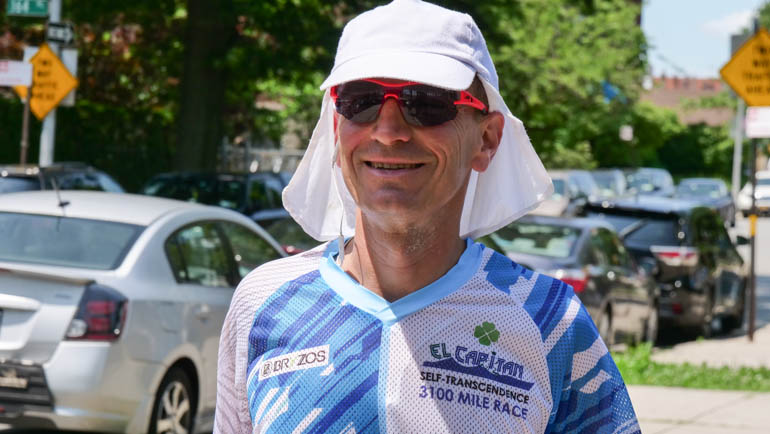 Flower
Harita has 338 miles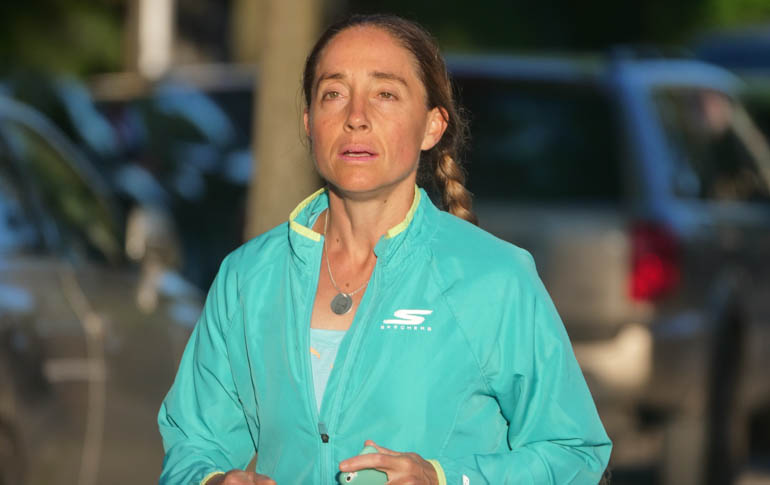 She ran 60 miles yesterday
With Anita
Flower
"I am sorry, I didn't mean to hurt your feelings when I called you tiny."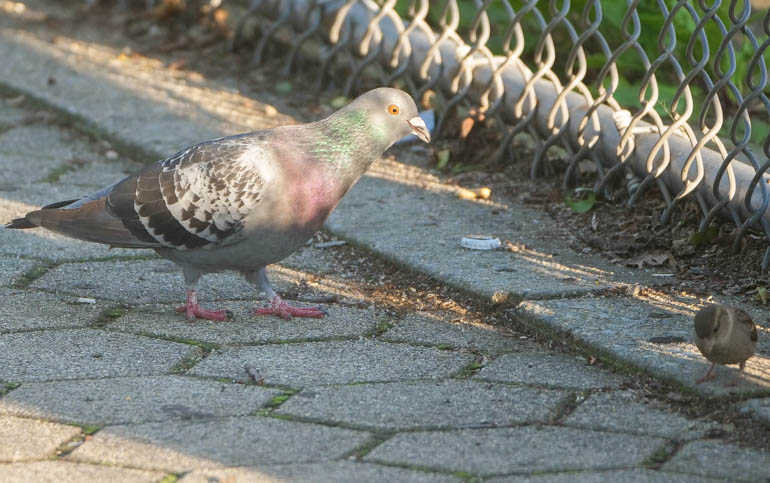 Enthusiasm Awakeners
Impossibility always bows
To humanity's patience-mountain.