In the last 7 years Vasu has run approximately 21,700 miles around the same Self-Transcendence block.   Considering that he is well on track to completing the 3100 mile distance once again, it will mean that by August this year he will have run a distance that equals the circumference of the earth, 24,901 miles.
Photo by Sri Chinmoy Ultra Photo

The significance of the sheer volume of miles appears to have little meaning to Vasu.  He comes and runs his best every morning from 6am until midnight.  It seems clear that what his feet accomplish here are not nearly as interesting and fulfilling as where is heart is taking him.
He, like most of the runners are clearly intent on propelling themselves to a destination in which the finish line is constantly receding.  True transcendence constantly rising upwards by the sheer force of grace, dedication, and a willing body at the true service of the divine within.
Photo by Sri Chinmoy Ultra Photo
"I am feeling good, I hope," Vasu tells me this morning.  He smiles as he cautiously admits to having some problems.  "Yesterday I got a blister." For one who is very experienced at all aspects of running here he says that getting a blister for him is not easy. This year he is also at a disadvantage of not having a full time helper as he has had in previous races.
His enthusiasm for being here running on the course is all consuming, "Every time I want to come."
Vasu says that many things about being in the race give him joy.  He likes his fellow runners, and all those who come and help, but in particular he likes the consciousness that exists tangibly in the small perimeter of the course itself.
When asked if he could not find some place nicer back home he laughs bemusedly . "Consciousness is different there."
"The consciousness here is higher.  Here there is inspiration and aspiration and I can go inside myself and pray and meditate and be happy."

The board at the start of Day 6
Nisanga in the camp
Garima setting up the counting boards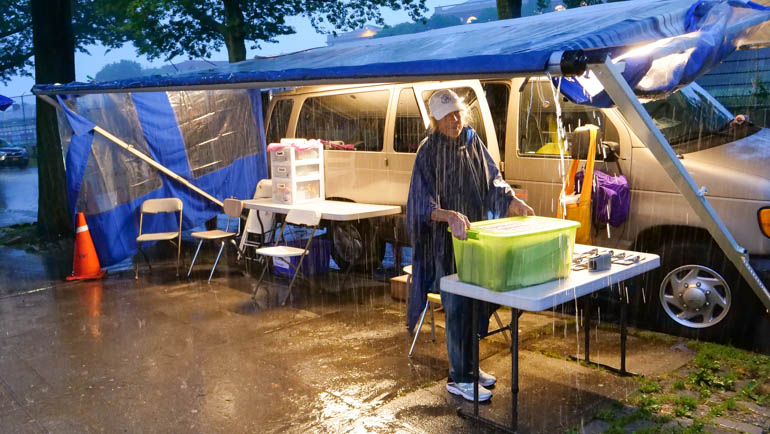 Ashprihanal arrives
Ananda-Lahari
Niriha is an early counter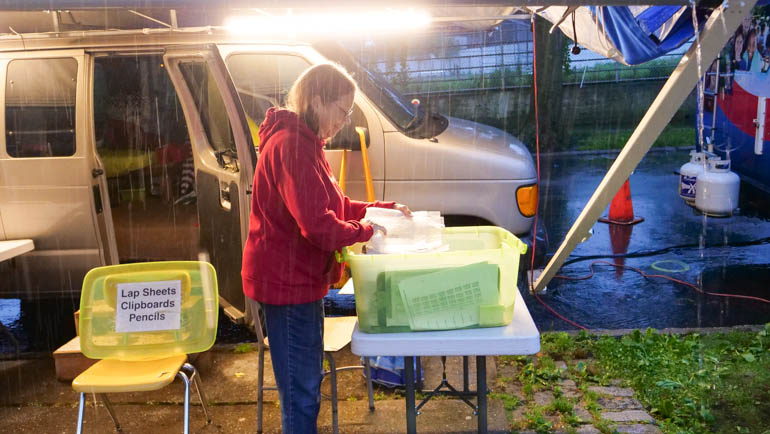 Harita getting ready
About to start
Start Day 6
The rain early is heavy and then becomes intermittent.
Vasu has 373 miles after 5 days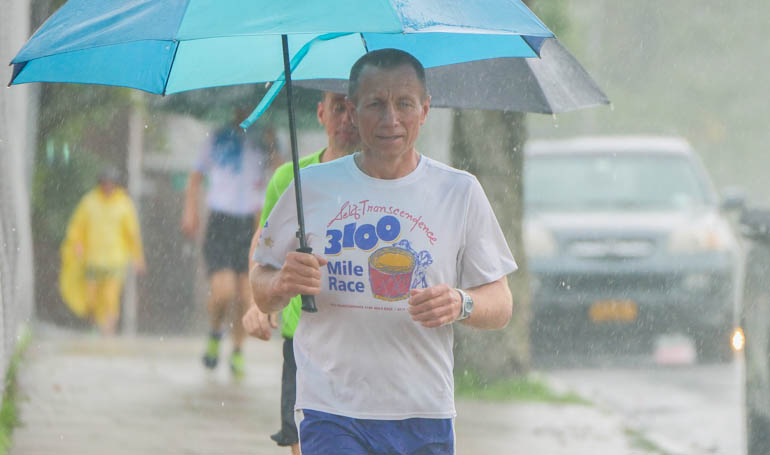 Without shoes
He ran 70 miles yesterday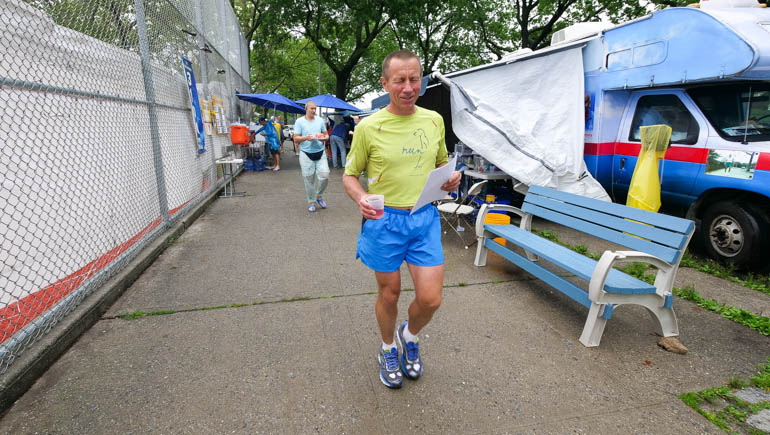 Running with Ashprihanal
Flower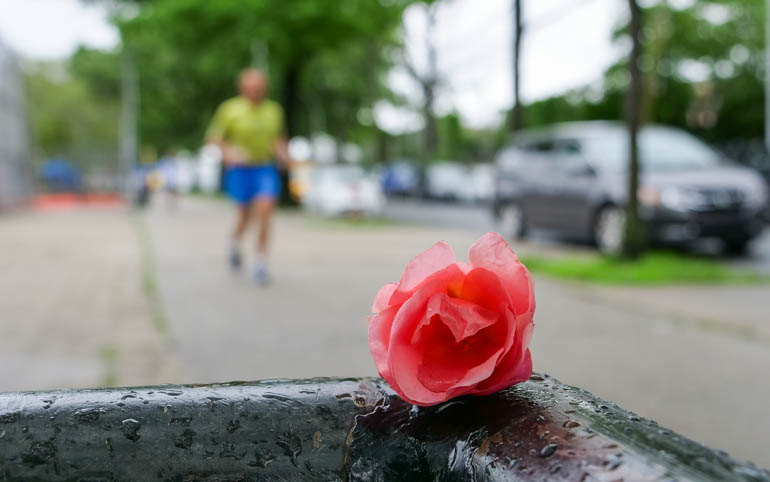 Jadranka and Zulma
Ananda-Lahari has 340 miles after 5 days
He ran 61 miles yesterday
Ananda-Lahari is 33 miles behind Ashprihanal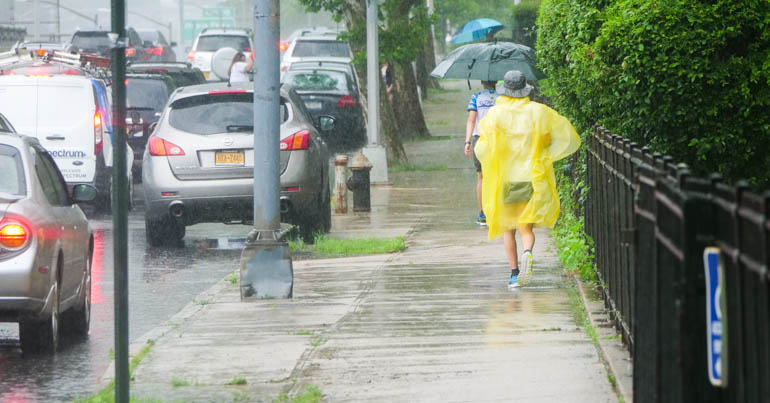 Flower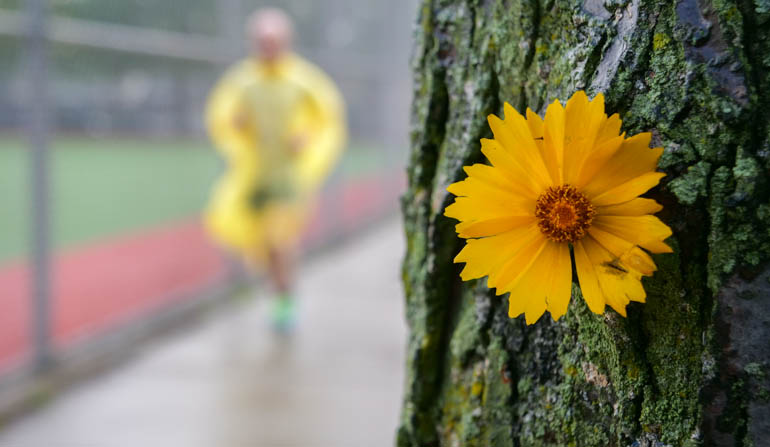 Nirjharini and Mirka
Ashprihanal has 339 miles
He ran 68 miles yesterday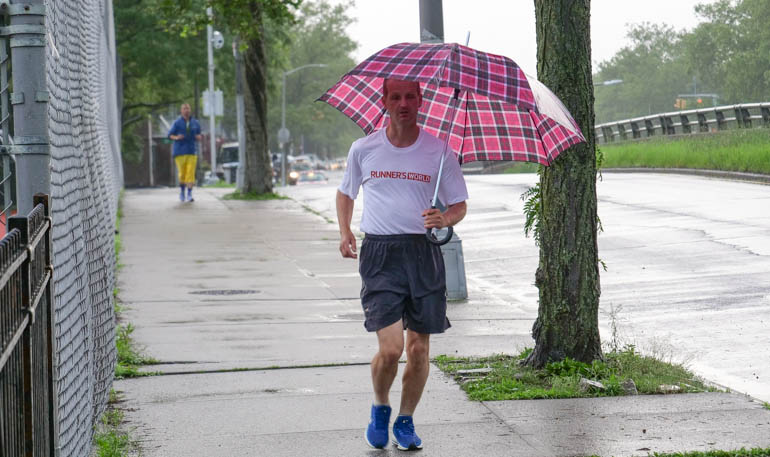 Ashprihanal is 1 mile behind Ananda-Lahari
Raindrops
Ray K
Nirbhasa has 335 miles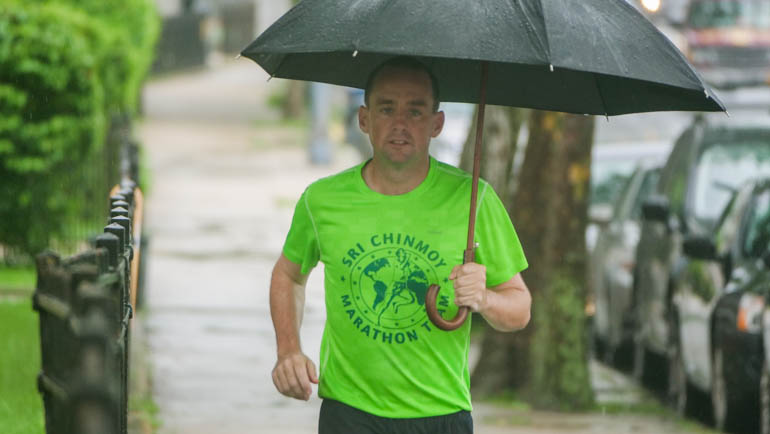 He ran 65 miles yesterday
He is 4 miles behind Ashprihanal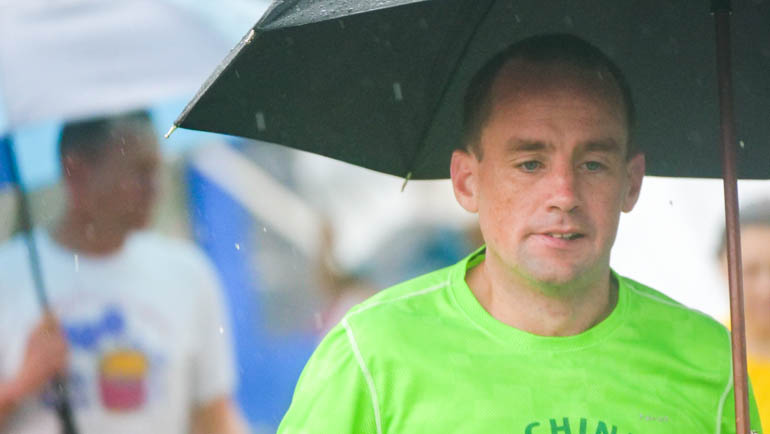 Flower
Smarana has 334 miles
He ran 60 miles yesterday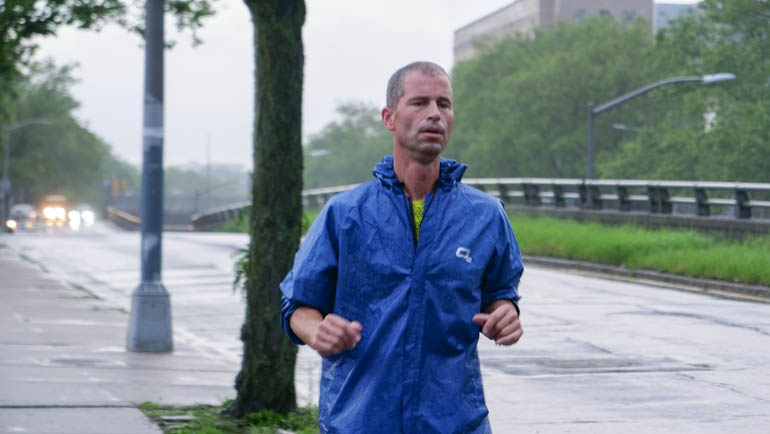 Getting mail
Smarana is 1 mile behind Nirbhasa
Flower
Ushika has 301 miles
He ran 54 miles yesterday
Happy
Getting mail
Flower
todor haas 283 miles
He ran 47 miles yesterday
Enjoying his experience here
Raindrops
Mail for Todor
Harita has 278 miles
With Mandra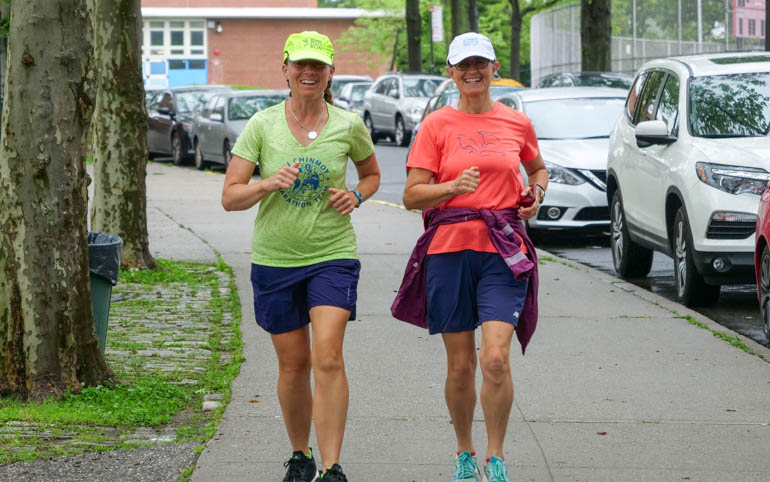 She ran 51 miles yesterday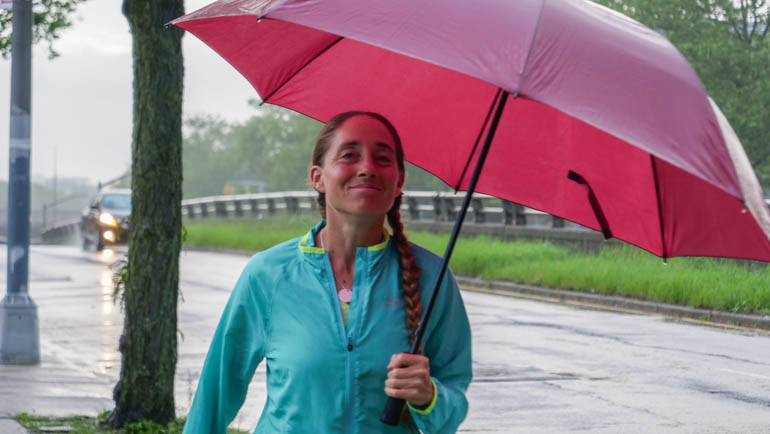 Being helped by Suhasini
Flower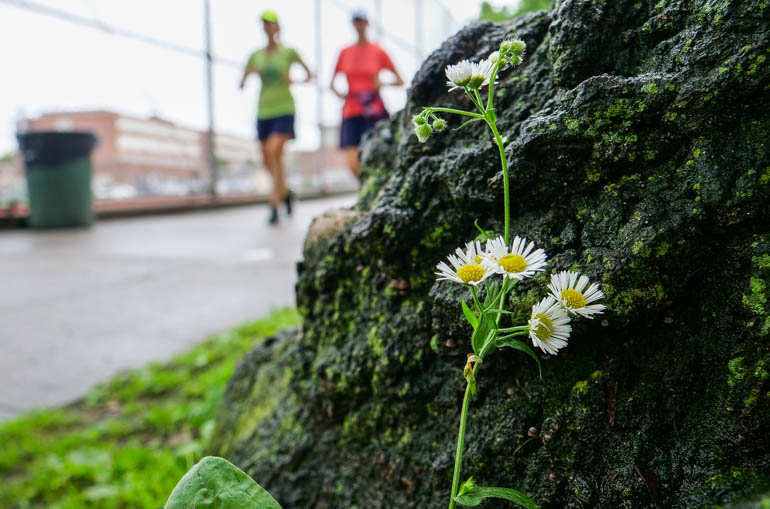 Poem of the day held by Jadranka
Sahishnu and Ray K
Flower
Nirjharini and friends
Enthusiasm Awakeners
Impossibility always bows
To humanity's patience-mountain.