To call the 3100 mile race just an endurance competition would be an understatement.  Certainly each runner athlete is trying to achieve an almost impossible goal.  There is also the camaraderie and the bond that builds and exists between this very tight community of runners.  One which is all about support for one another and the collective good of the entire running family.

Ananda-Lahari tells me a story of how Vasu went out of his way the other day to encourage him when he was only able to walk.  He told Ananda-Lahari about one of his own difficult experiences from a few years earlier.  He had been promised a massage and that when he went for it another runner was being helped instead.
Disappointed at missing the massage he instead kept going but was so bothered he found himself developing knee pain.  Which ultimately put him into an even darker place.  Some friends heard about his difficulties and came to the race immediately with an mp3 player and suggested he listen to music and picture himself running on soft trails in some far off Alpine meadow.
Vasu realized that his problems had escalated because he had imposed them on himself.  By telling Ananda-Lahari his own story of woe he was hopeful that it would inspire him to find a way out of his own slump.  Ananda-Lahari said that it helped him immensely.  It was friendly and loving advice from someone who knew intimately how barriers can suddenly arise in front of us which are at least in some small way self imposed.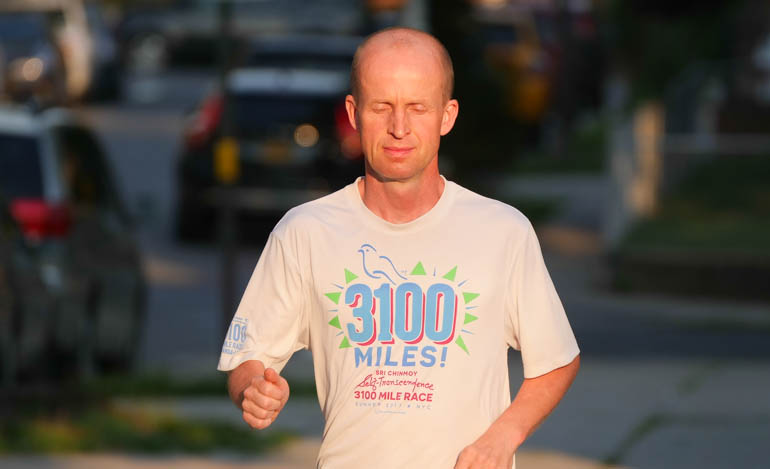 Ananda-Lahari saw this in this selfless act of kindness the perfect inspiration at a time when he needed it most.  It eventually changed everything for him.  Very soon he was running again.  This is not an unusual story from the Self-Transcendence 3100 mile race.   For it is a place of miracles and where true self giving is happening at every moment.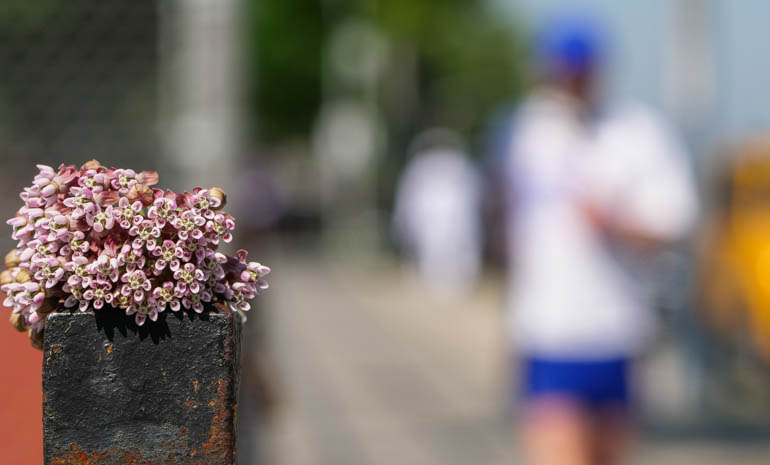 The Board at the start of Day 16
It will be another hot day
The good news is that later in the week the heat will taper off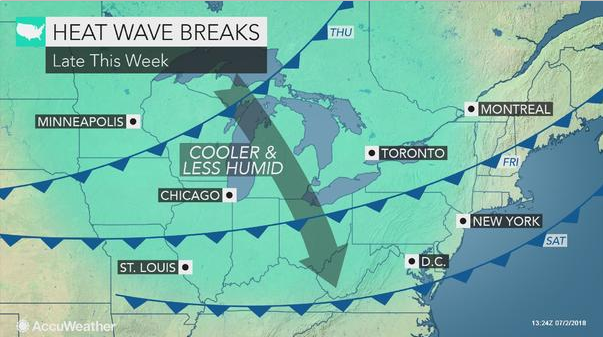 Clock
A truck comes every couple of days to clean the toilets.  Vajra always goes out of his way to give the driver some snacks.
Yolanda arrives early
Paramartha readying the clipboards
Kobi getting a massage
Surasa comes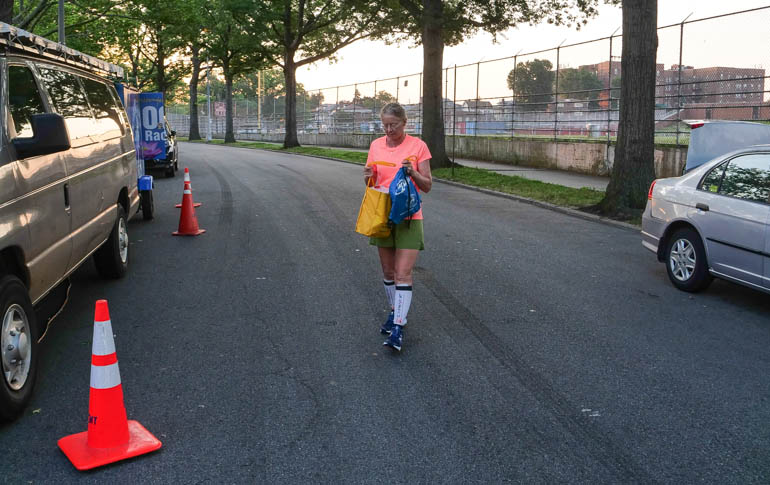 Smarana checking out the run sheet
Jowan
Final preparations
Ushika comes
Girls
Waking up
Standing up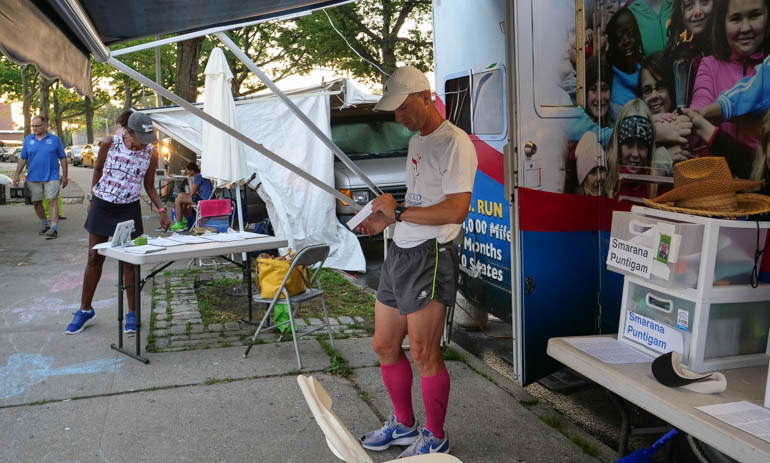 Yolanda stretches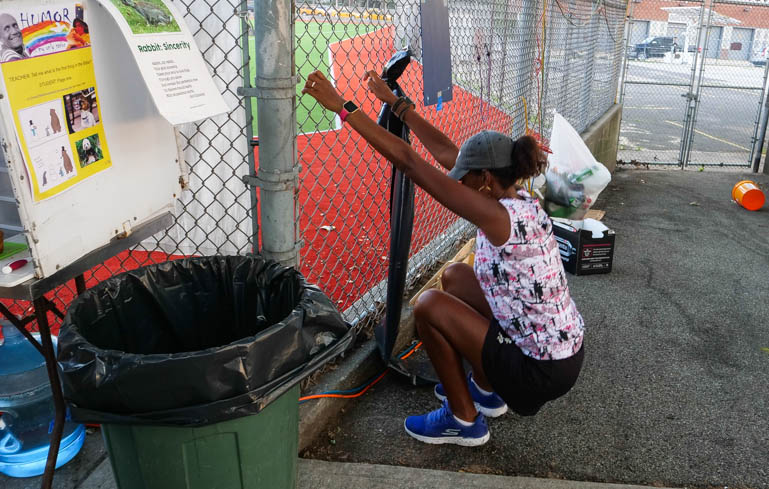 Vasu arrives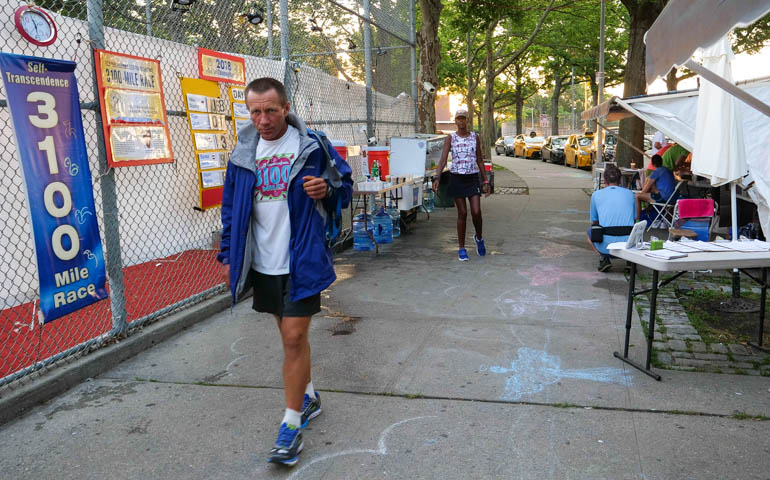 A golden moment
Start Day 16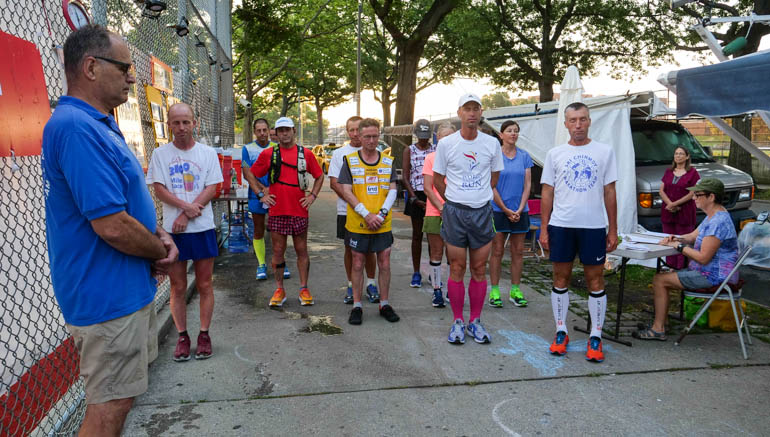 Dipali's race tips
The day gradually grows hotter
It is an incredibly close competition between Vasu and Kobi
Vasu did 66 miles yesterday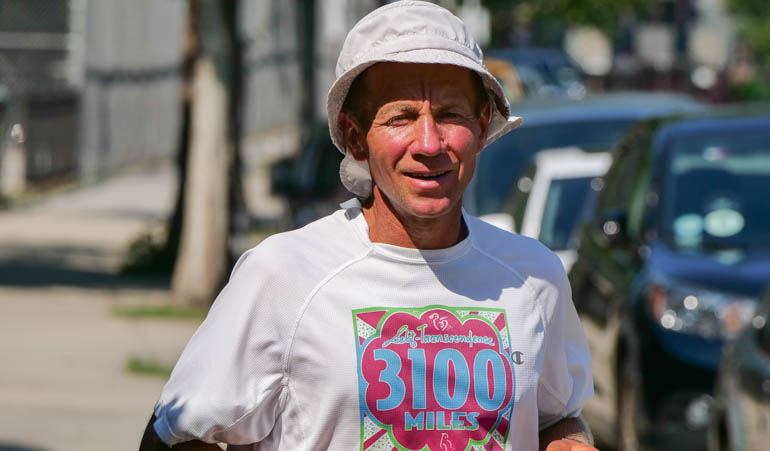 He starts the day with 1068 miles.  One mile more than Kobi
Vasu is very experienced with the 3100 mile race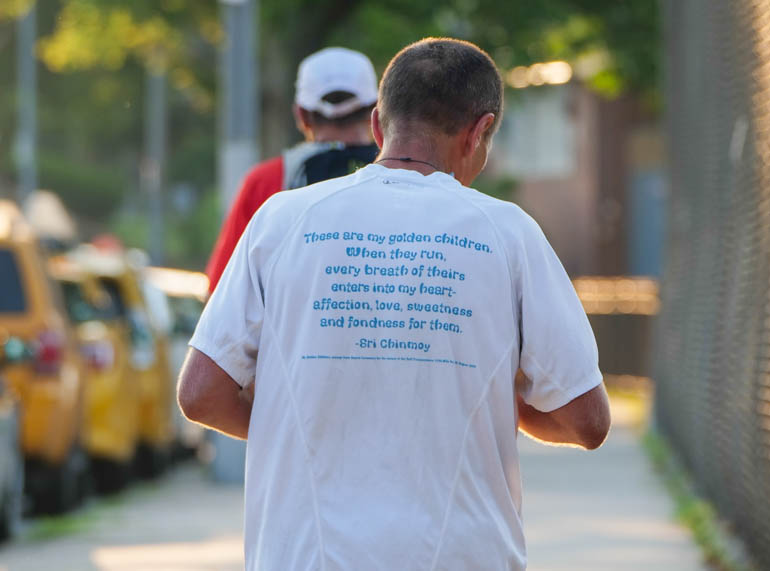 Flower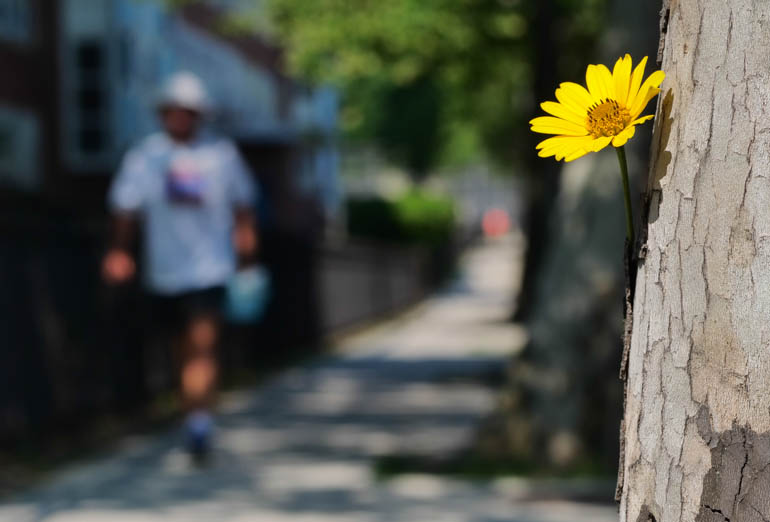 Alexei working on Vasu's shoes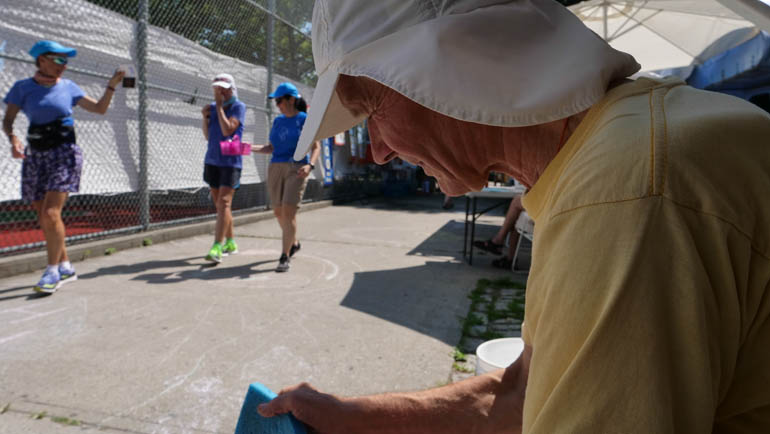 Kobi did 60 miles
He now has 1067 miles
Oscar is doing an incredible job leading Kobi's support team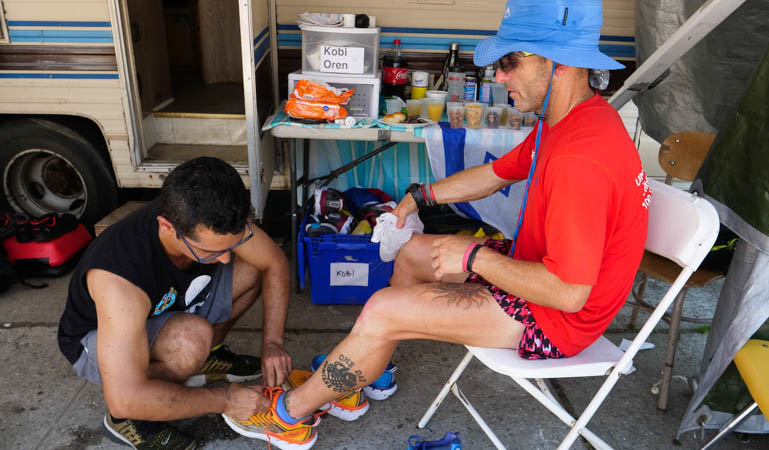 A very interesting race
With runners giving their all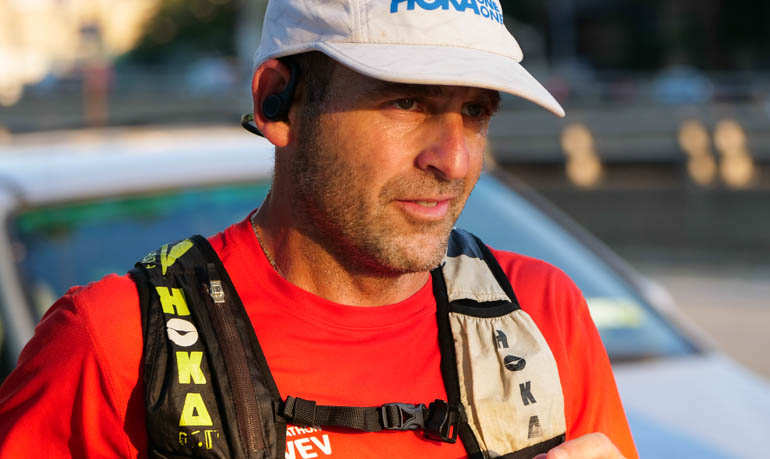 Flower
Smarana did 55 miles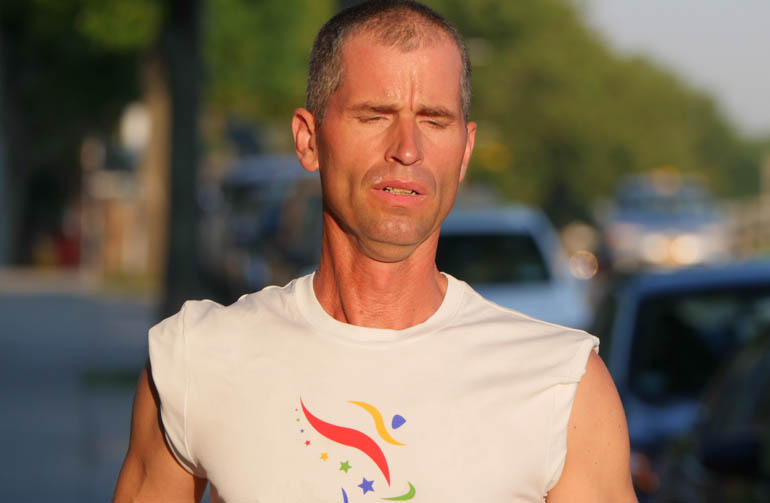 He now has 939 miles
Walking with Sopan
Flower with Bee and with runner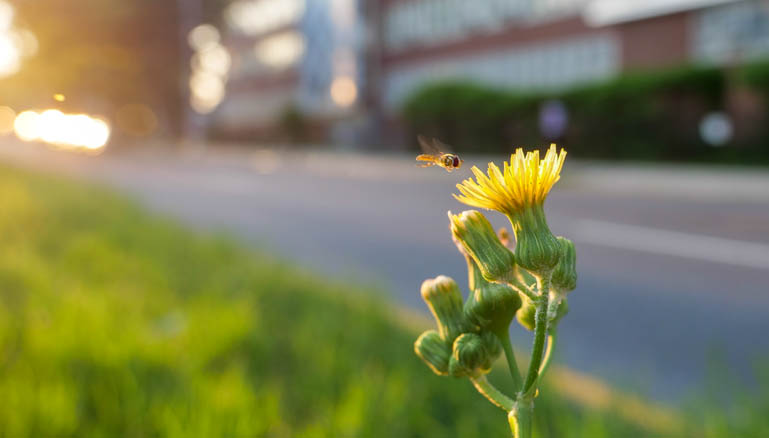 Surasa did 53 miles
She now has 921 miles
The extreme weather is affecting all the runners performances
Flower
Oscar making ice bags for Kobi
Sopan did 60 miles
He now has 900 miles
With Smarana
Green branch
Ushika did 57 miles
Ushika has 897 miles
He is doing very well
Flower
Yolanda did 56 miles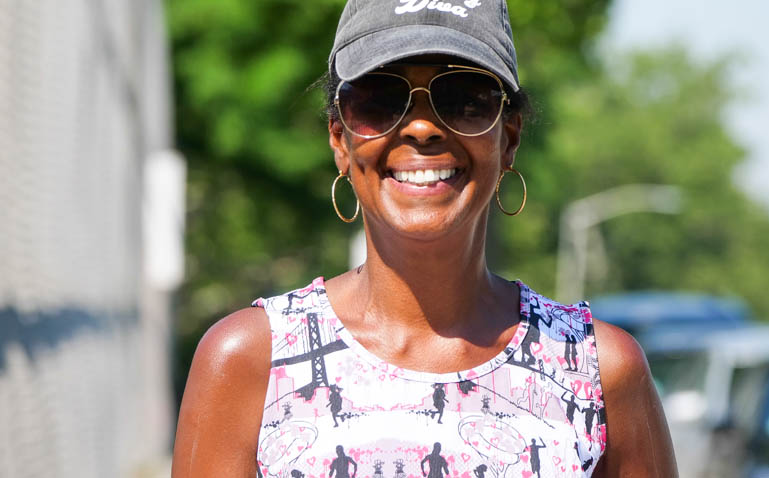 She has 891 miles
Lailai  is helping her today
Flower
Lailai making ice bags for Yolanda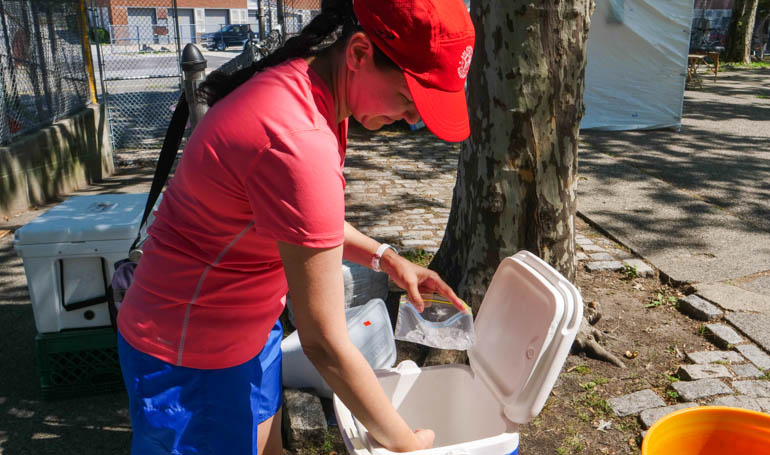 Kaneenika did 59 miles
She has 887 miles
Bahula working on a foot issue
With Dipali
Some more foot work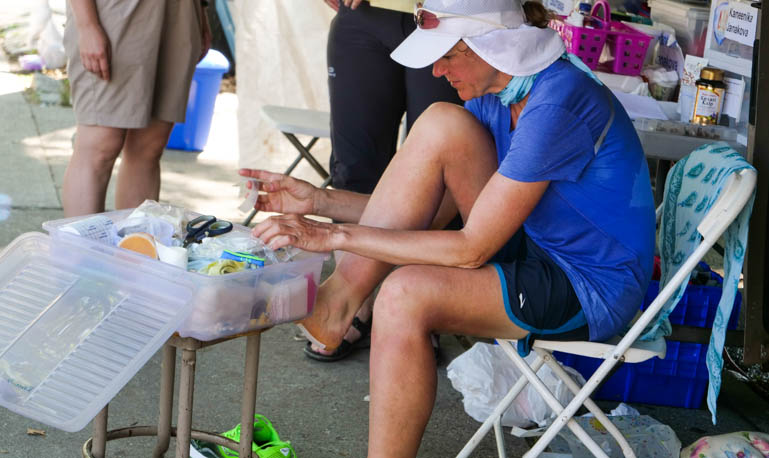 With Lotika
Flower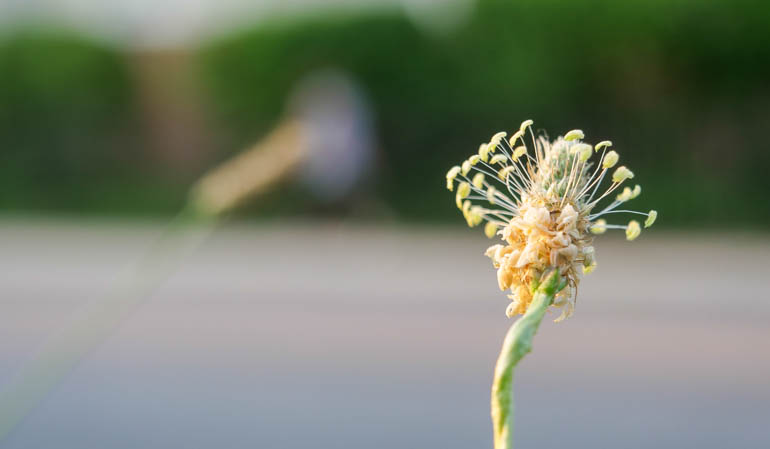 William had 33 miles
He now has 868 miles
The heat has been  real issue for him
He wears the towel on his shoulders to try and stay cool
Alan puts ice in his hat
Green leaves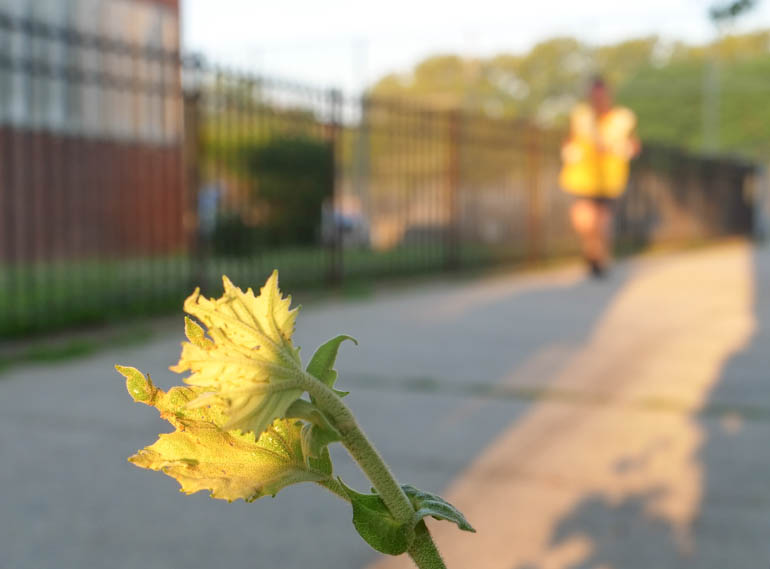 Ananda-Lahari did 64 miles his best in the past 11 days
He now has 867 miles
Flower
Swamiji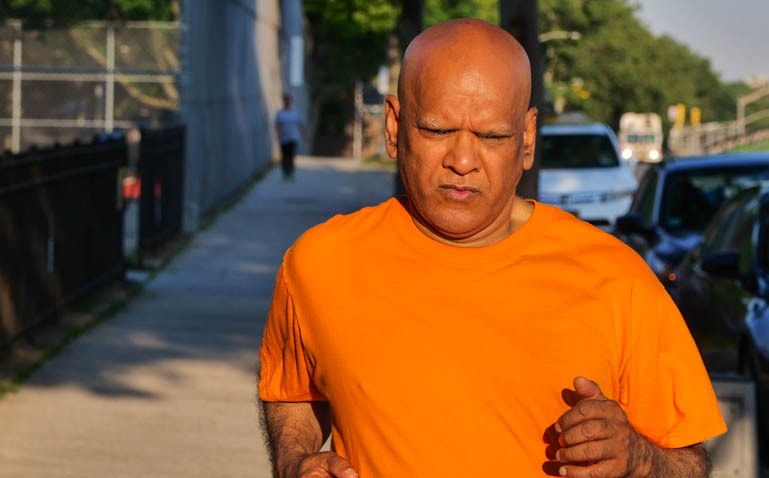 Flower
"My online review of this pastry shop will say that the baked goods were adequate but the ambience was less than stellar."
Camp with Rupantar and Dipali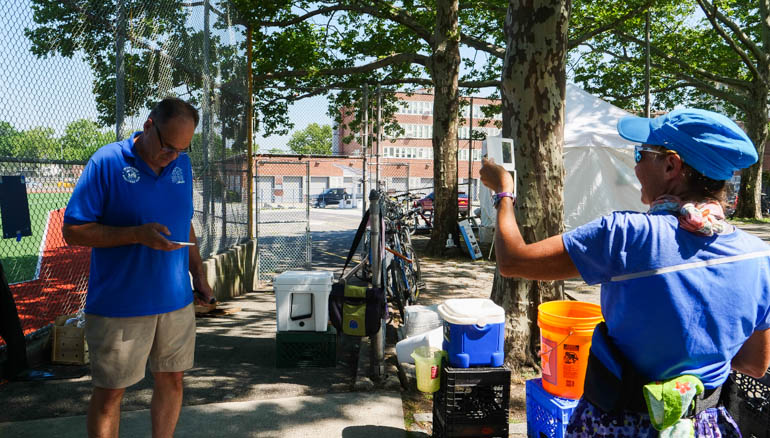 Part of the cooking team
Fresh shipment of ice delivered by Bipin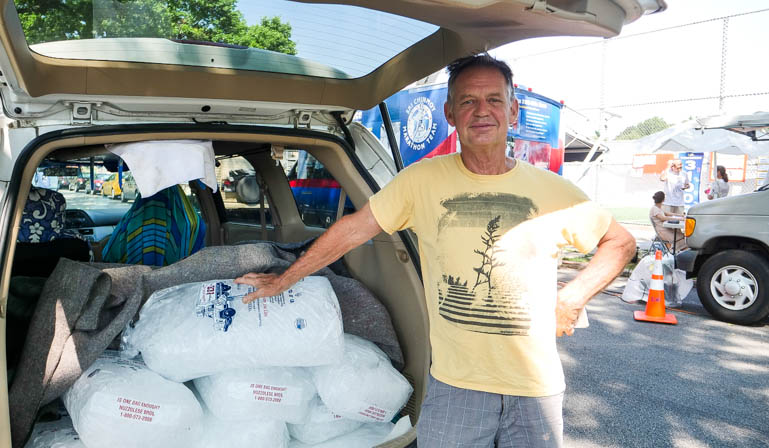 The Poem of the day read by Kanala
Click to Play:
Enthusiasm Awakeners
Click to Play:
The outer run
And the inner run
Are two complementary souls.
They help each other
Tremendously.
Sri Chinmoy, My Race-Prayers, part 2, Agni Press, 2006