It was the closes finish ever at the 3100 mile  race.  Last night at midnight both Yuri and Ashprihanal had put in an astonishing day of running.  Demonstrating unquestionably what it really means to dig deep, try harder, and for all of us mortals on the sideline, what appeared to be transcending themselves in a way that has not been witnessed on this little block in Queens ever.
*cover photo Jowan……translation Lyalya….*
It can get confusing when you try and track down the whys and wherefores of this sprint to the finish.  Keep in mind the distance between the 2 had been less than a sliver for days.  But yesterday with nothing to loose each took their performances to a level that had to be their absolute ultimate.  Yuri ran 79 miles and Ashprihanal 86 miles.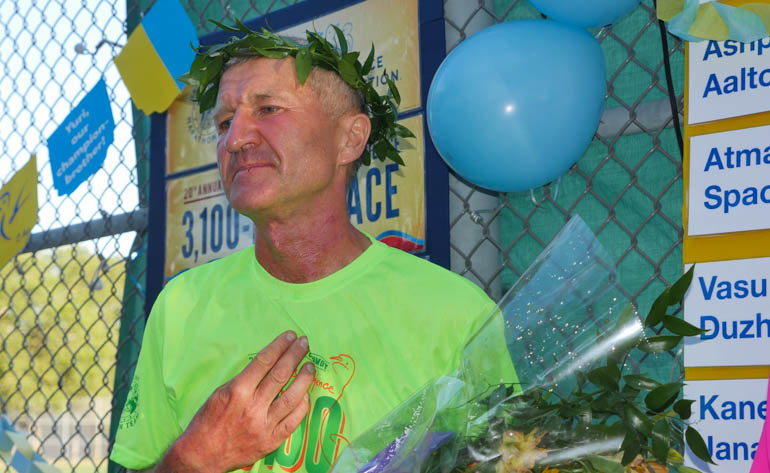 They went home at midnight with just 8 miles separating them.  A gap, that with an extra day added would have been evaporated by Ashprihanal.  But no, the race was not to be won by its record holder from last year.  Yuri just had to run 5 more miles.  He was to be the champion this year.
"Do you think this is my victory? No this is the victory of the Supreme."
"This is the victory of our teacher.  This is the victory of heaven.  This is the victory of earth.  The victory of humanity.  This is the victory of each and every one of you."
"It wasn't a simple race.  You can't understand it with the mind.  You can only feel it with the heart."
"With me my teacher was always present.  One that loves me, and one that I love so much."
"A samurai warrior has come to me and shared with me his strength.  All of you here are my friends.  Without your support it would not have been possible."
"We are not just running on a concrete sidewalk.  We are not on a path that leads to wealth and fame.  This path leads us to the depths of our hearts.  The place where God lives within us.  Where it is his home.  I was there.  There is everything there in order to be happy."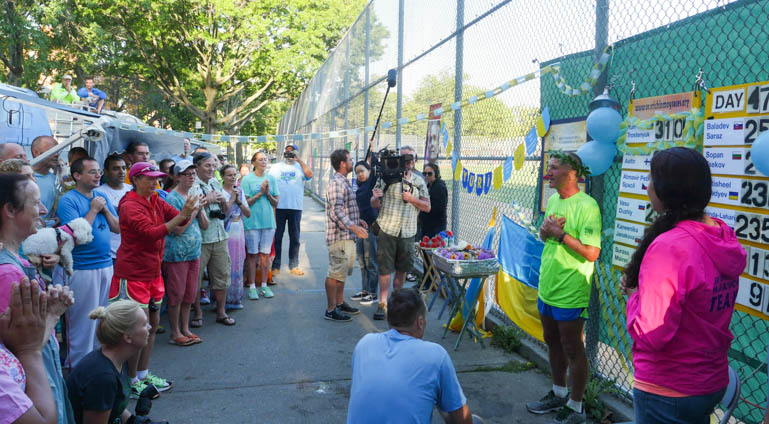 "Happiness, joy, oneness.  All of this I want to share with you."
"I am happy, so happy.  Guru is in my heart.  The whole world is in my heart.  You are all in my heart.  It will be like this always."
Click to Play the sound of Yuri's finish:…46 Days, 01 hour, 10 minutes, 25 seconds

A heart of gratitude
Finds divine Blessings
And divine Love
All along its way.
At one point all 4 race directors were at the race last night
The board
It won't be quiet for long
Kaneenika arrives
The van arrives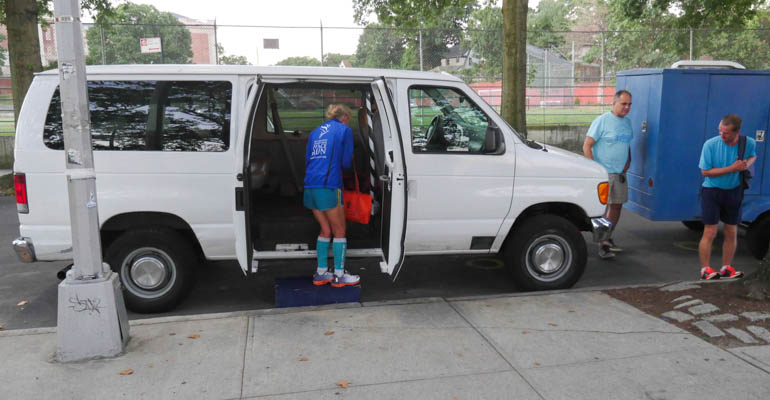 Rupantar does his video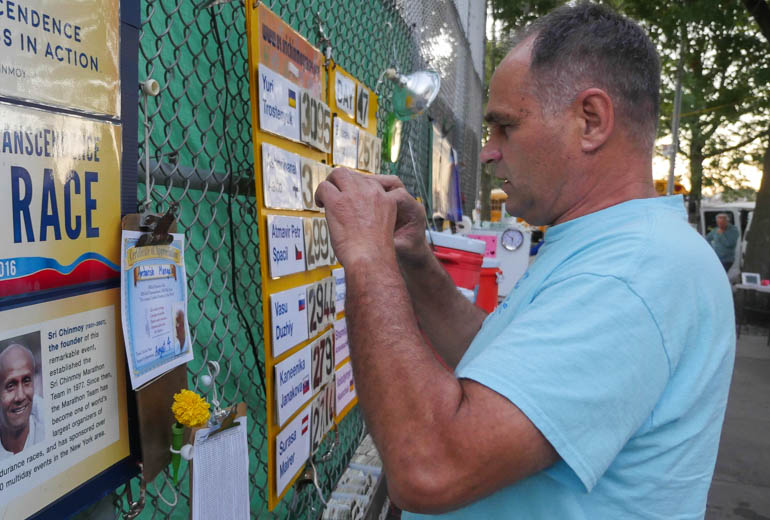 Sanjay's crew is here as well
Yuri comes for the last morning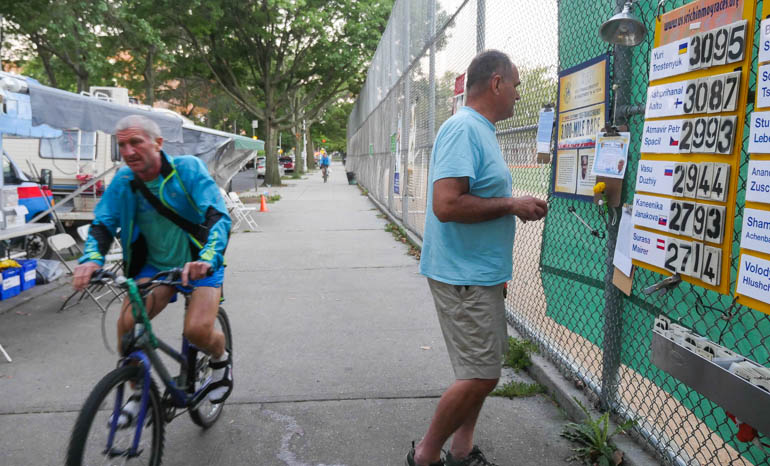 The girls
Vasu's t shirt
Just 6 days left
Start Day 47
Old friends who have inspired each other so much
Yuri enjoys his last few laps
He offers his gratitude to the Enthusiasm Awakeners
He savors his precious and sacred time on the course
Nearly there
Ashprihanal ran 86 miles.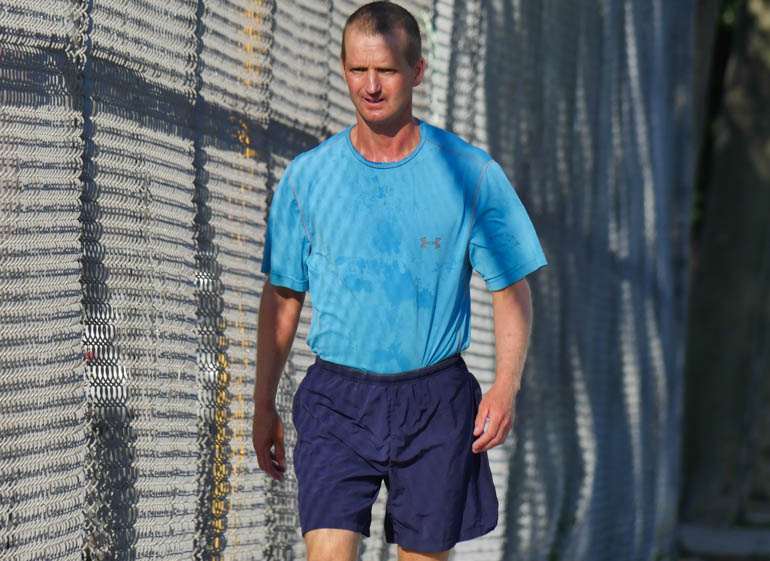 He finished the day with 3087 miles.  Just 13 left
Both of the runners will be missed on the course tomorrow
Service road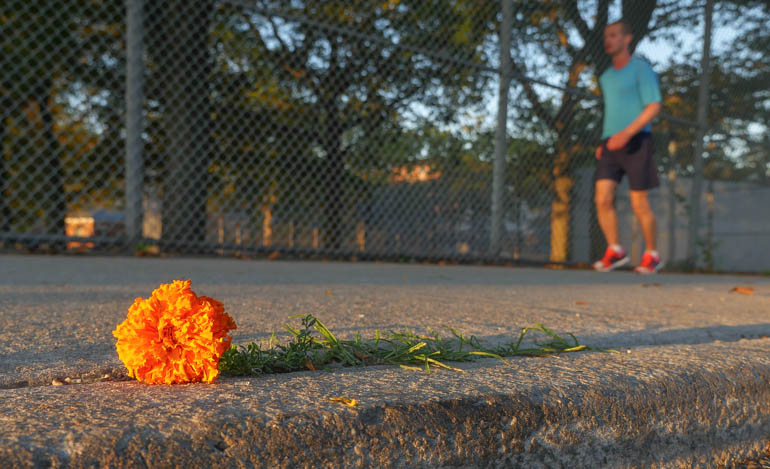 Atmavir also had a good day.  He ran 70 miles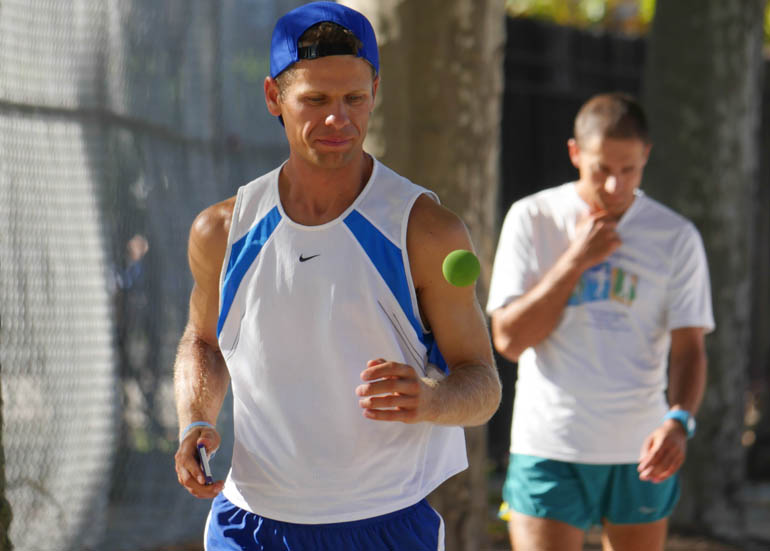 he has 2993 miles and will finish tomorrow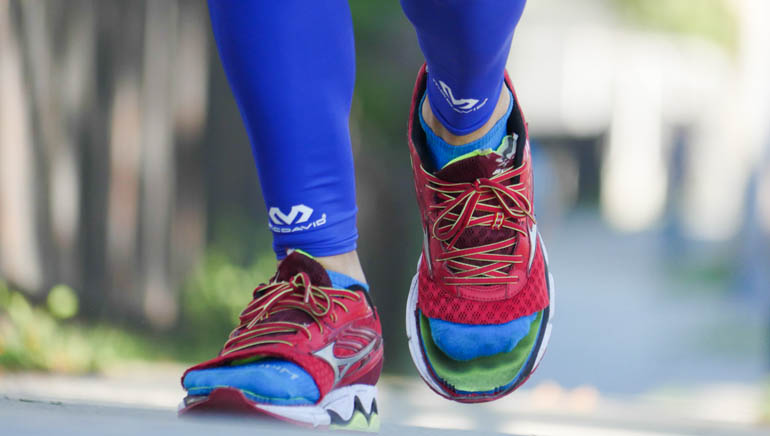 A great day to run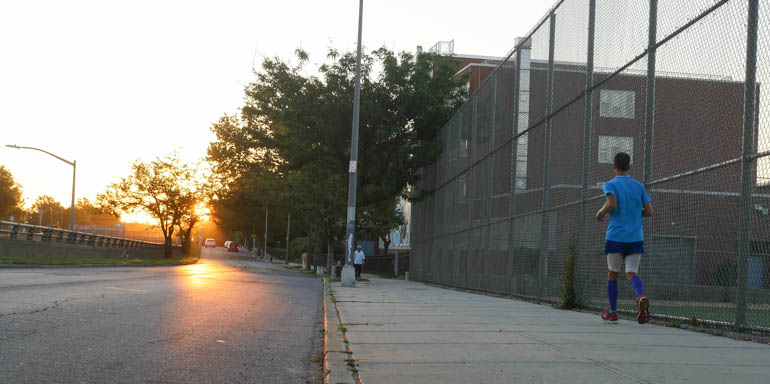 "Oddly enough I have come really late for the finish and there are still lots of good spots to see from."
Vasu ran 69 miles and has 2944 miles
Reading the daily poem with Stutisheel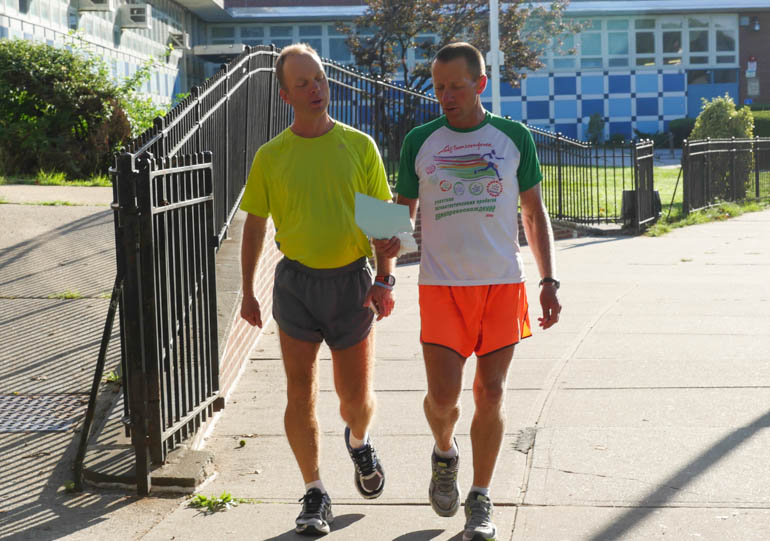 Dawn flower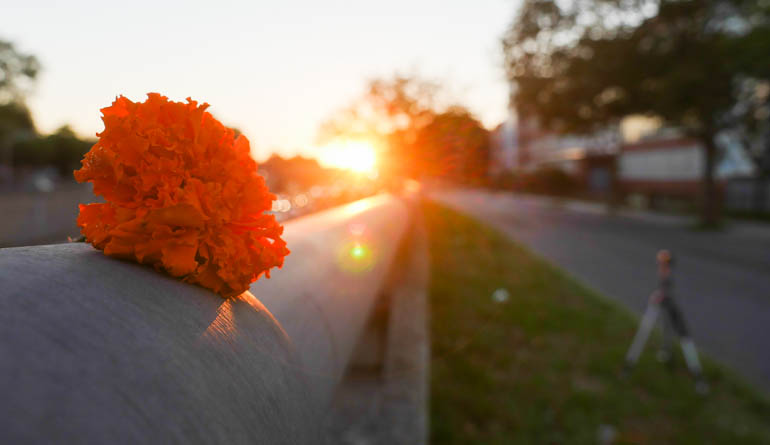 Kausal working on Vasu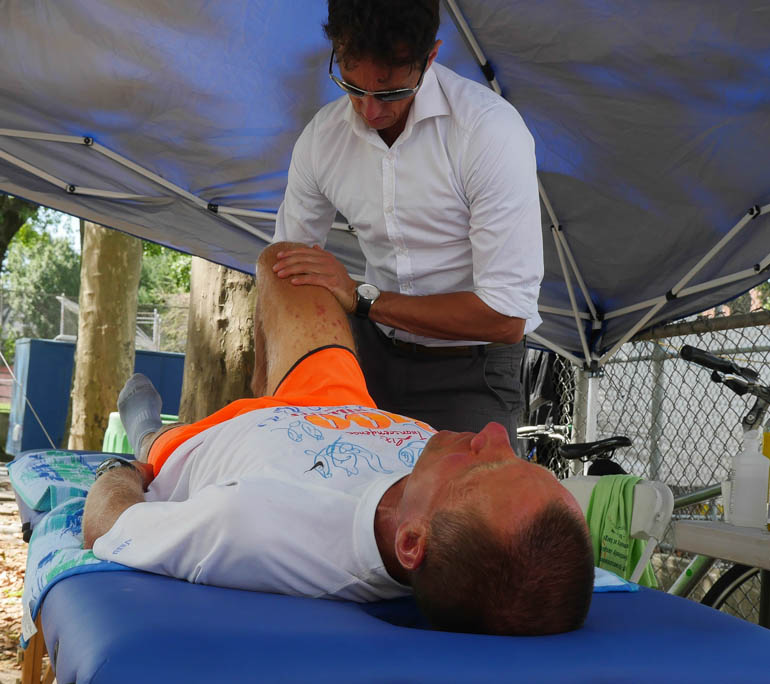 The medical team
168 st
Kaneenika ran 57 miles
She now has 2793 miles
The service road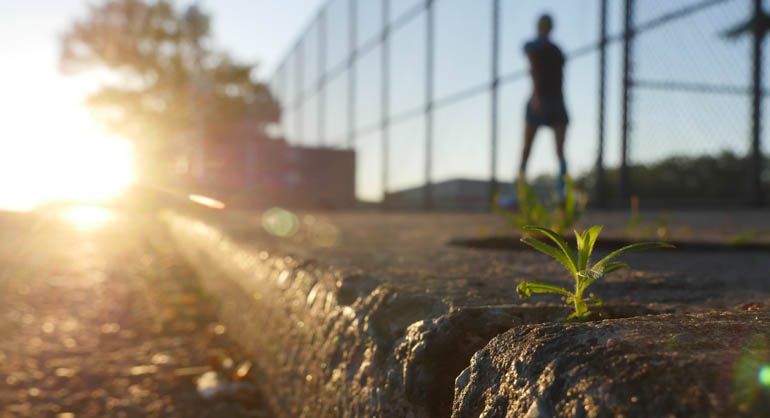 Surasa ran 55 miles
She now has 2714 miles
So inspiring to see her run
By the fence
Baladev did 52 miles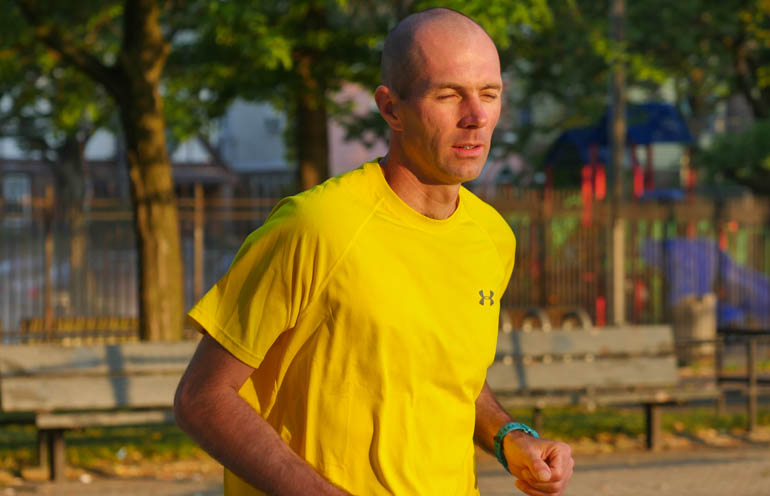 He now has 2518 miles
Baladev
Kodanda
Sopan did 43 miles.  He now has 2441 miles
Tiny
Stutisheel did 42 miles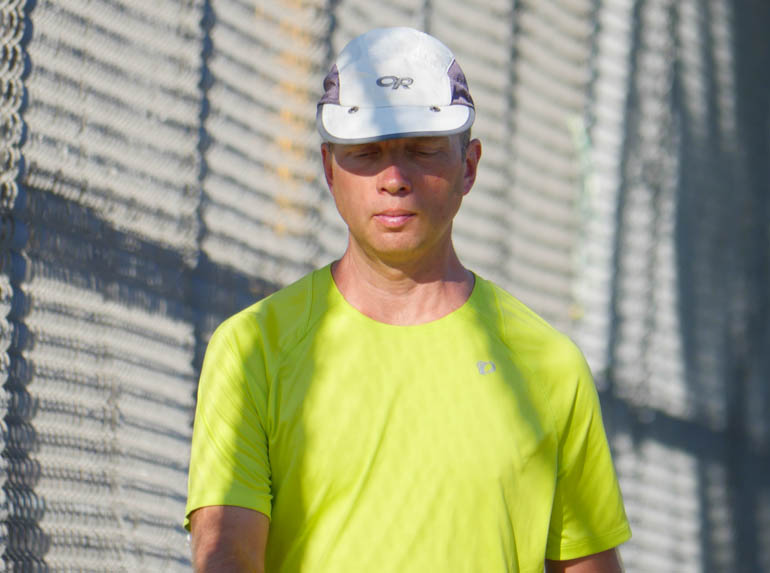 He now has 2365 miles
168 st
Misha will be leaving on Saturday and he will be replaced for the final few days by Volodymyr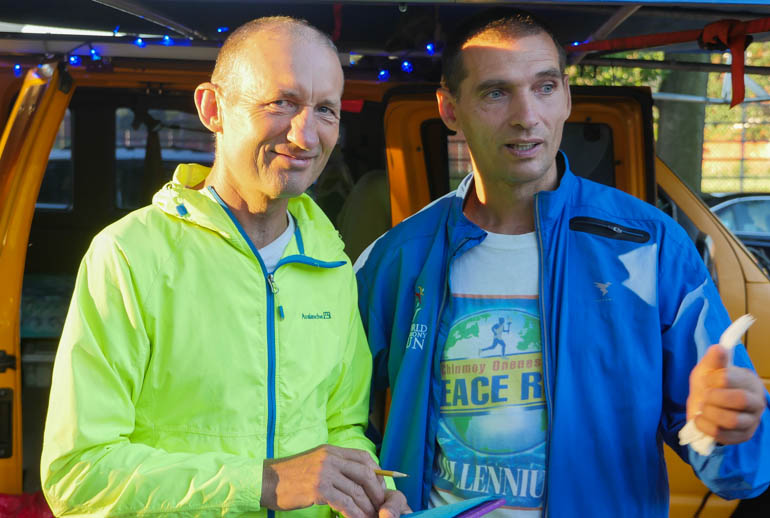 Ananda-Lahari did 73 miles.  He is at least partially responsible for the burst from Ashprihanal.
He now has 2349 miles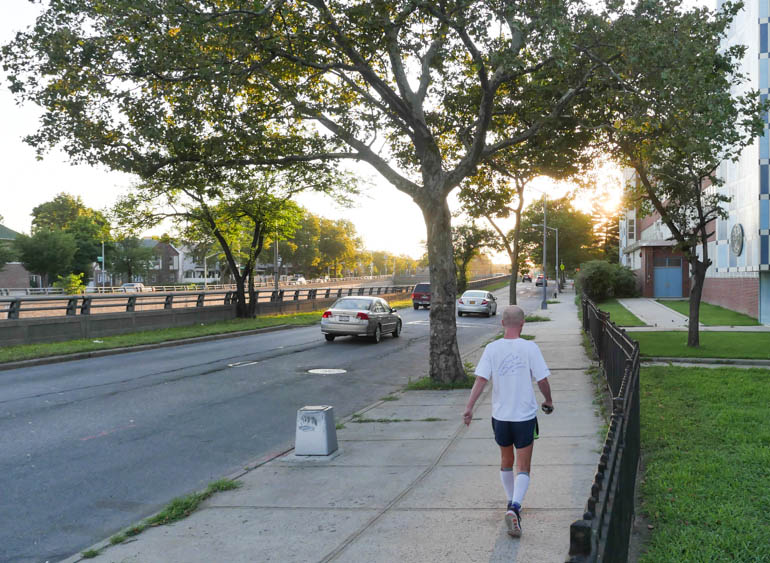 "The disciples all understand now that this race is cosmic."  Shantishri had been in Bangladesh for most of the race and has only recently arrived back in New York.
"It is affecting the whole universe.  People feel that and it is just so nice to be able to connect to that."
Shantishri had been here of course when the race first started.  I ask her to explain her feelings from then and now.
"I think we grow in understanding what it means.  But I can't say what it means."(laughs)
"It is an amazing thing and I am so grateful to these runners."
When she first arrived in New York Shantishri describes that the first place she wanted to visit was the race.  "This is the center of aspiration for this small period.  This is the place to be now."
Click to Play:
Shantishri reads the Daily Poem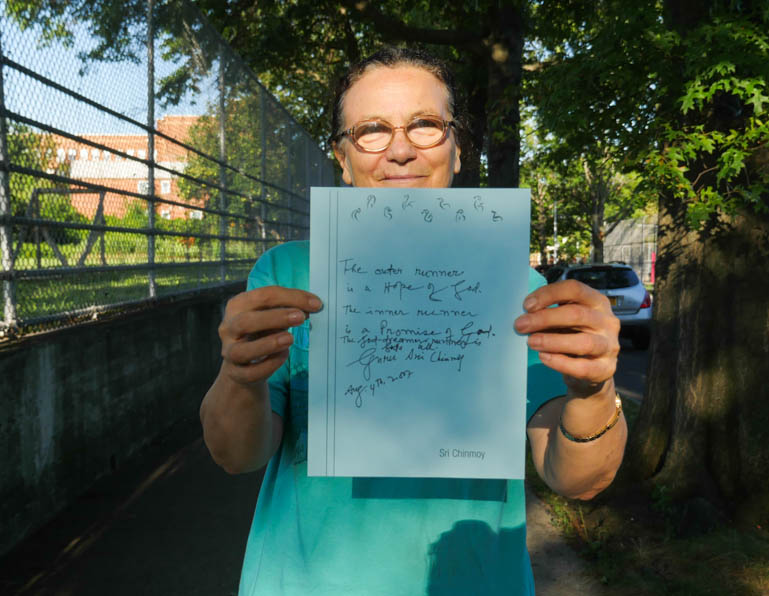 Click to Play:
Suprabha running with Ashprihanal
Click Below to Play Ashprihanal Movie:
*Cover photo by Jowan……Additional footage courtesy of Stutisheel*
The sounds of Ashprihanal's finish……..Time 46 days, 02 hours, 54 minutes, 22 seconds.
Click to Play:
At last it is complete…. 14 finishes
Congratulated by Yuri
Enjoying the moment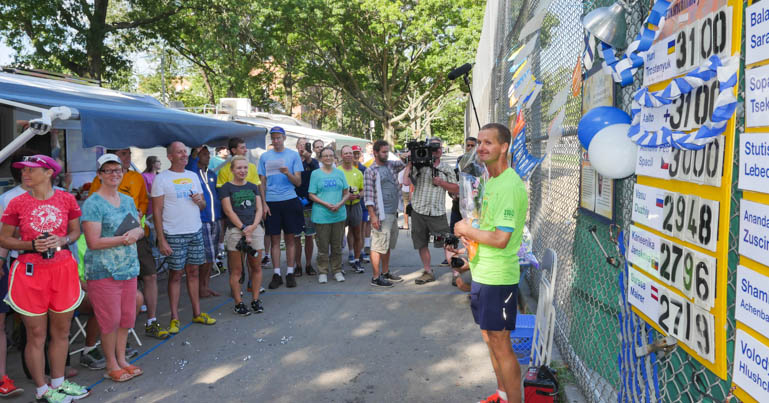 Soon it will be their turn
Yuri celebrates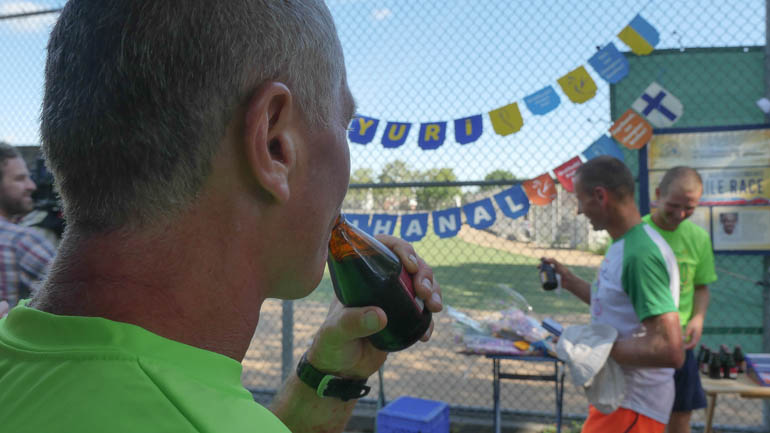 Sahishnu's remarks
Enthusiasm Awakeners
Click to Play:
Since my body
Lives in this world,
Can my heart not be
For this world?