When Fred Lebow visited our 1,000-mile race, he said we are so efficient. I laughed, because at every second we are having a heart attack!
He told me that we are making history. It is so true; the race is a real victory for America. Where else can they hold this kind of race! And this year it was won by an American.
-8 May 1986
Sri Chinmoy, Run And Become, Become And Run, Part 18, Agni Press, 1996
Almost 40 years ago when the Sri Chinmoy marathon team held its first 1000 mile race it was an event that was not just historic but one that opened the eyes, and lifted the spirit of anyone who saw it, or even heard about it.
How shocking. The world was just getting used to the exploding popularity of the the 26 mile marathon and now here was an event of such staggering proportions and magnitude that it nearly seemed impossible to do.  Yet it wasn't and now that 1000 mile distance has expanded to something even more incredible and even more impossible, 3100 miles.
The true miracle is that for each of the past 18 summers it has continually drawn athletes from around the world to come and take part.   To challenge themselves at something that the human body is simply not capable of doing.  Yet thankfully science does not ever have the last word in self transcendence, or in the divine yearning we all have within us all to reach and strive for our own perfection.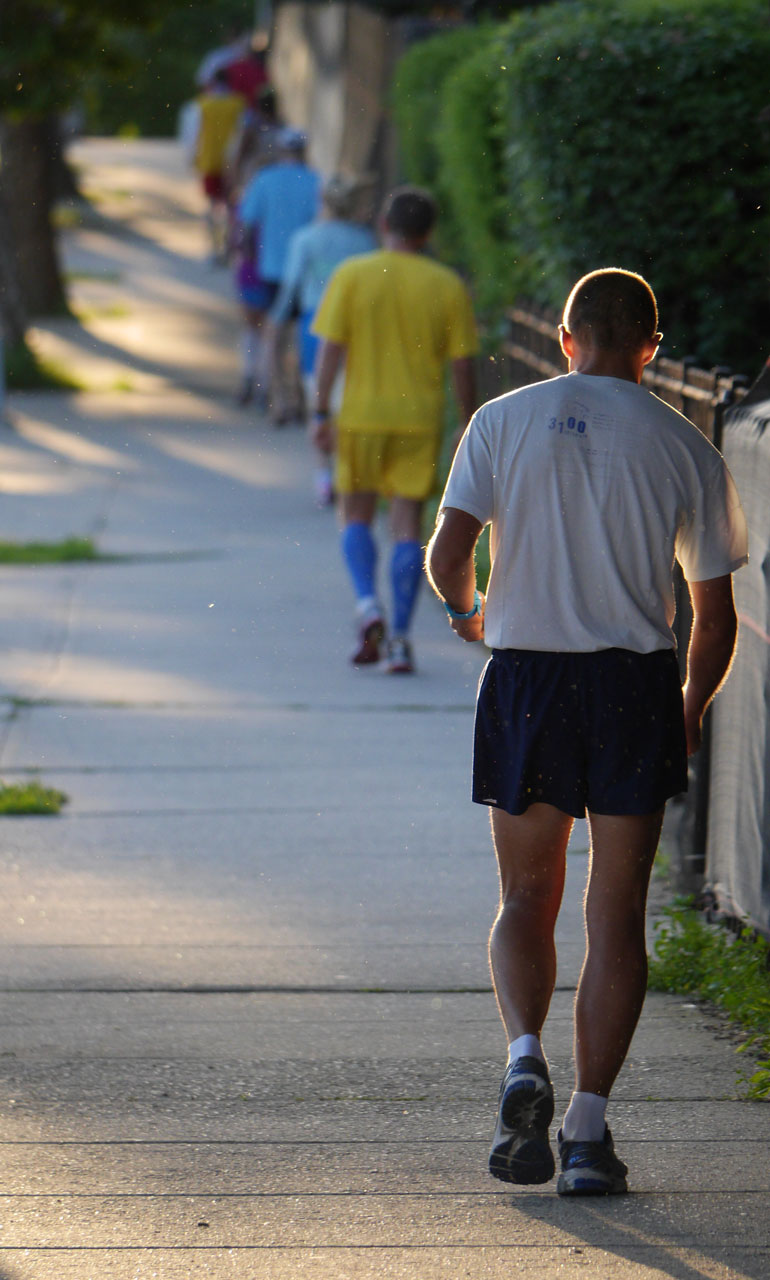 The history of the world is writ large with so many monumental stories of greatness and infamy, of joy and of suffering.  We are all buffeted by the waves of life that swirl around us and in one instant push us down and in the next lift us up.
While at the same time our very existence, and our own personal history most likely the rest of the world will probably never pay much interest in at all.  It is we ourselves who must cherish each and every one of the precious and sacred moments in our lives.
Our eternal task remains simple, never give up on each step we take towards our perfection, whether it be faltering or bold, a tiny speck or a great transcendent leap. That is the only history that we truly need.
The world may not see, or notice, or even care much all what we do with our lives.  But each life is important, not just to the one who lives it, but also to the glowing Supreme source which created it, and now asks, and inspires us all to keep continuing to rise up and keep moving ever towards the beyond.
Last night around 10pm a little piece of history was created when Baladev went into the lead of the race.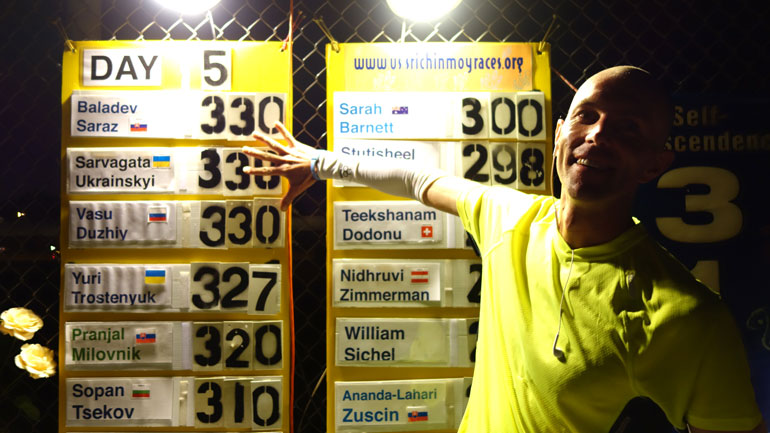 Each moment
Is a miracle-experience
In the history of the world.
Sri Chinmoy, My Christmas-New Year-Vacation Aspiration-Prayers, Part 52, Agni Press, 2007