"I am happy of course that soon it will be over.  This last week is so long. It feels like it will never end."
On this the 50th day of the race Surasa is 157 miles from the finish line and has a full three days in which to do it.  But unfortunately the weather between now and Tuesday when she should finish could well be as hot, humid, and miserable as a New York summer can be.
"Each race is different for me.  I have had those in which there was a happy ending, in the last days and so on.  But this time, and maybe because the weather was so challenging."  When I mention the grim forecast that lies ahead she says, "that is good.  We get everything until the end."
"I have great helpers.  They help me each time I race.  Most of the time I have the same helpers, for many many years.  They know me and I know them.  It is perfect.  I have very good helpers." Surasa says that to perform as well as she does she just couldn't do the race without help.  "I need so many things.  Without helpers you lose so much time."
Surasa is encouraged when she receives letters from friends and supporters.  She really appreciates when people around the world send her best wishes and encouragement.  "When they are praying for me it touches me always, very very deeply. It helps me.  The concern I can feel.  That they make the effort to write.
"When I get messages I am always so grateful, that I have so many nice sisters and brothers around the world."
"This race was challenging because of the weather.  In the end I am so happy and only grateful that I have done it.  You know at the end that it was worth the struggle.  I am just happy that I took the challenge and I could do it.  So at the end there is always gratitude and gratitude."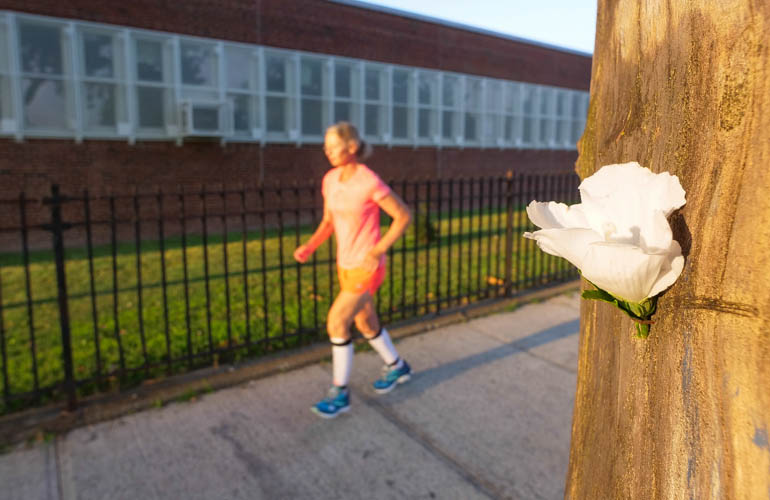 The Board at the Start of Day 50…*Note totals may not be accurate… Magic Number is 2,920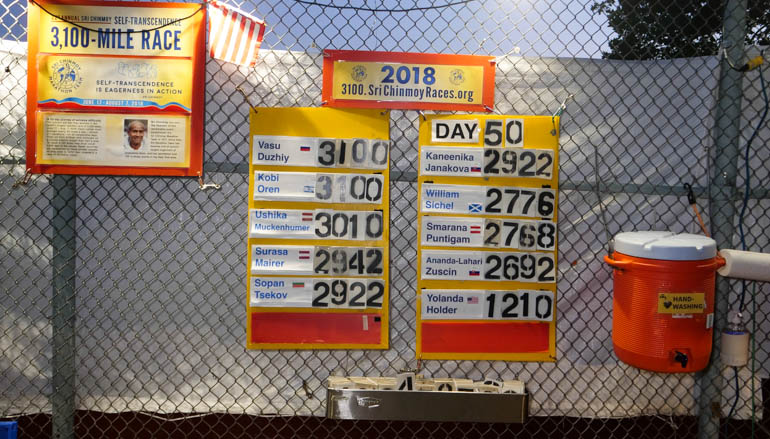 Camp early
The weather ahead will be challenging
Vajra
Ananda-Lahari's table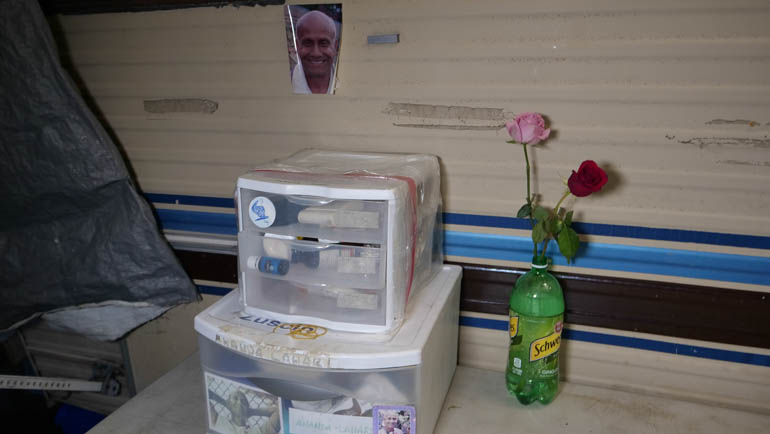 Today is Konstantin's birthday.  He is 45 and Aharan is using his phone to tell him something in Russian
William arrives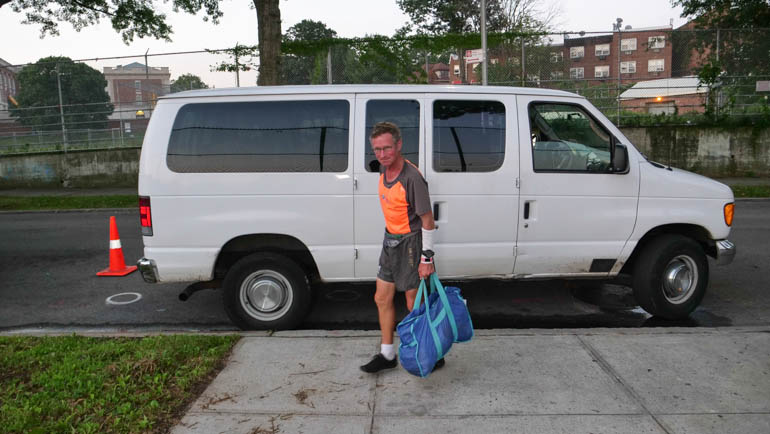 50 days of a New York summer have had an affect on his legs.  Sanday his home is looking better all the time.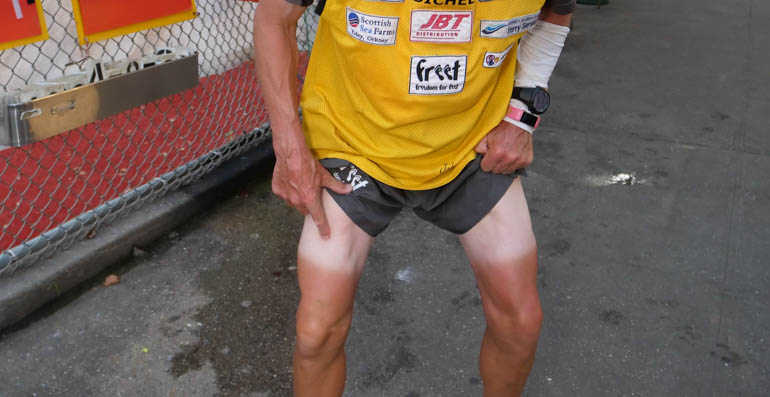 Clock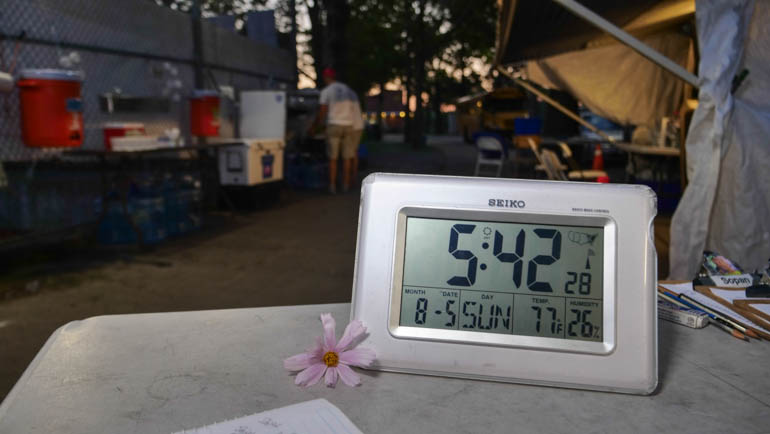 Surasa arrives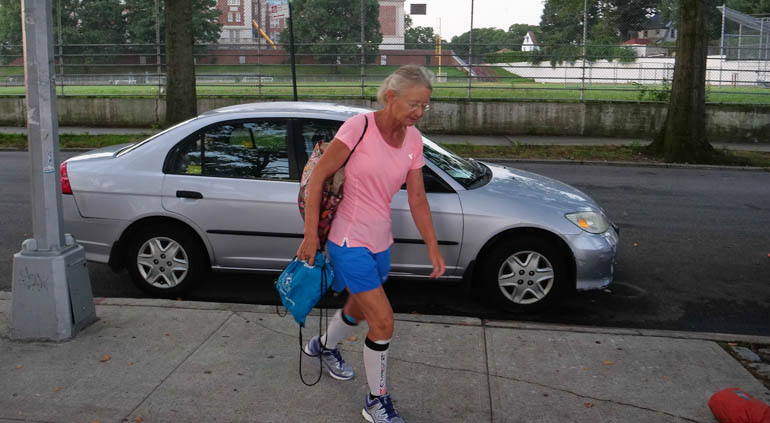 Konstantin prepares ice bags
Rupantar reading up on the daily totals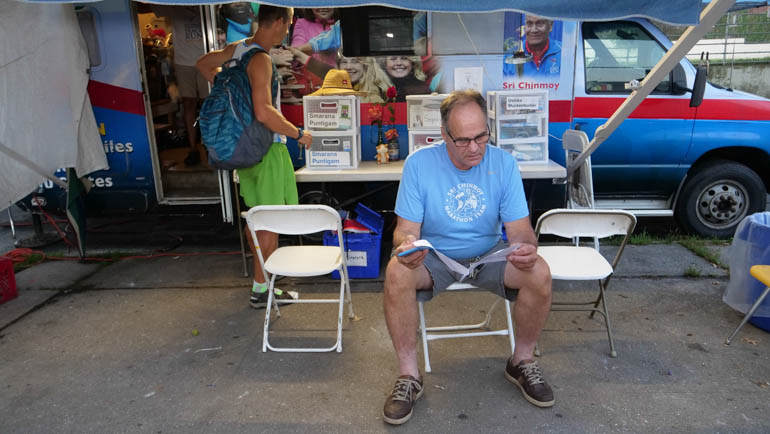 Kaneenika
Ushika and Smarana
Ananda-Lahari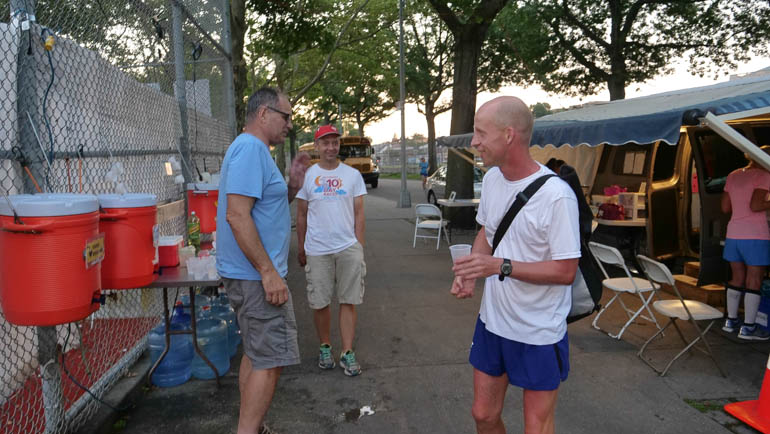 Surasa
Start of Day 50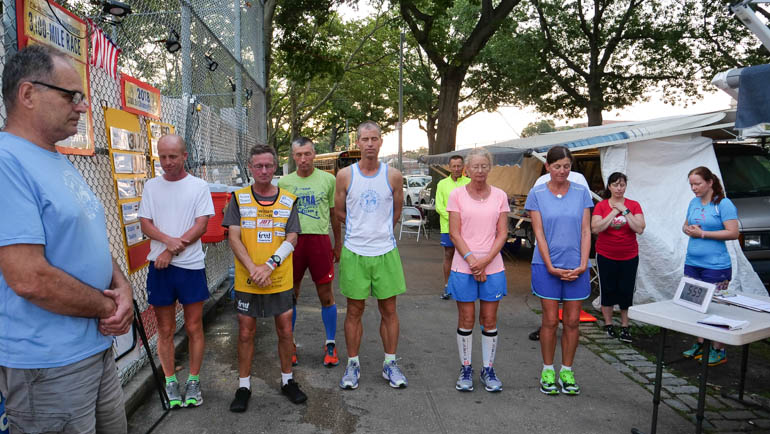 Hot and muggy
Ushika did 59 miles
He now has 3012 miles
He had a powerful experience last night when he reached 3000 miles.  Another first for him
His finish is predicted for 1pm tomorrow
Flower
Alan making his mark
Surasa ran 57 miles
She has 2943
With Vasuprada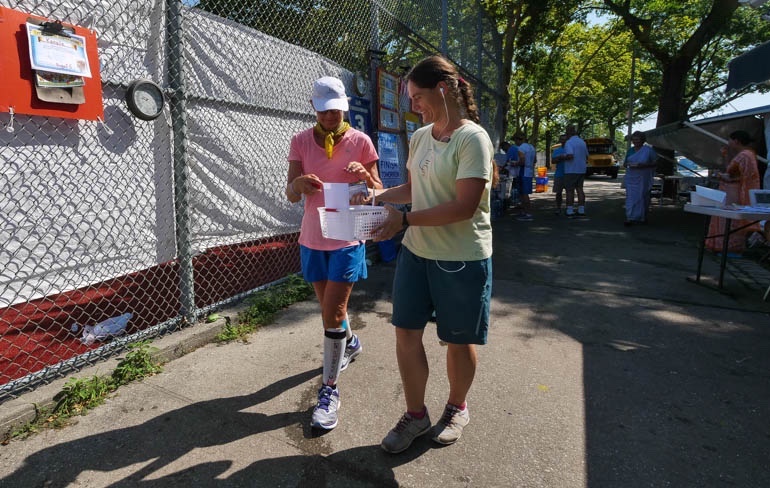 The goal in sight
Flower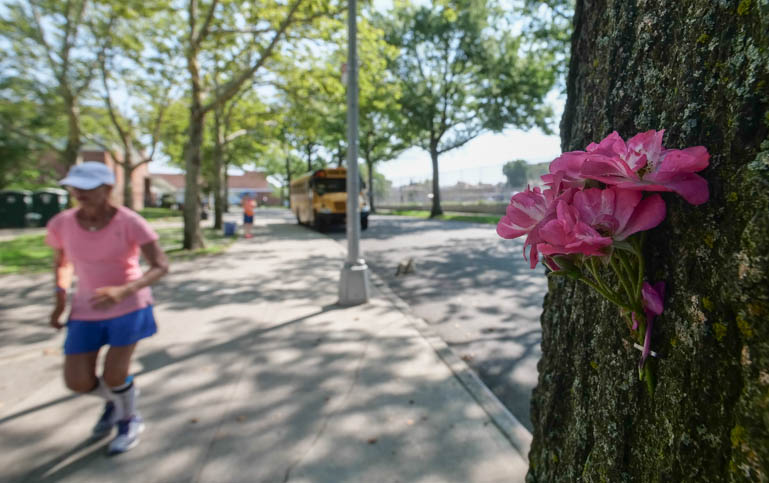 Alan and Aharan discuss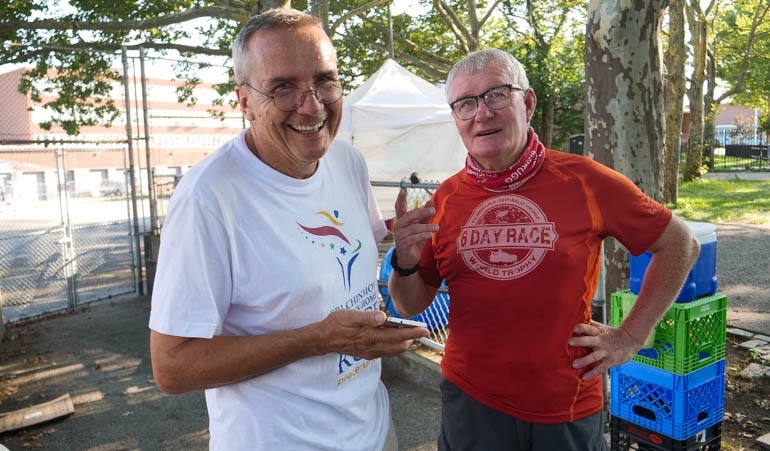 Flower
Kaneenika did 57 miles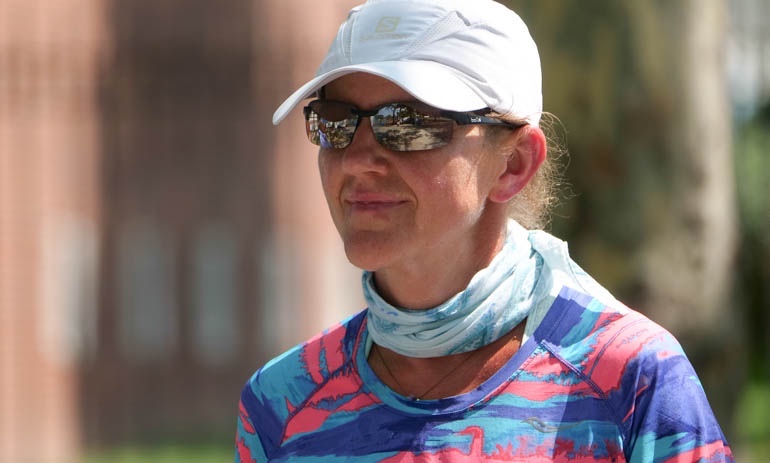 She now has 2924 miles
Chatting with Dipali
Not much longer
Flower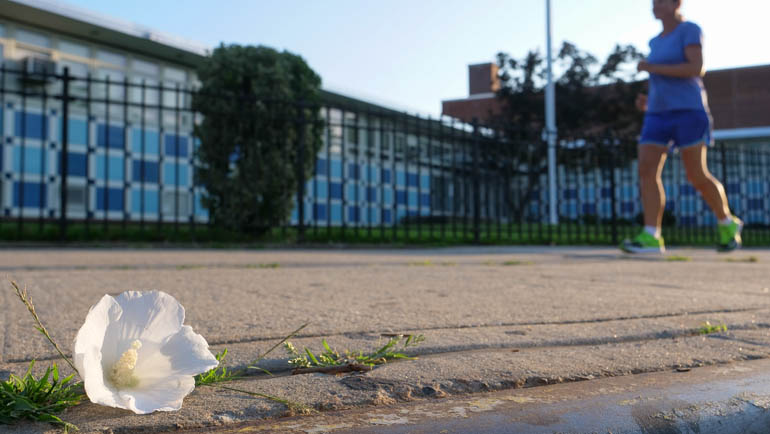 "After a set of repeat sprint drills I usually have a snack."
Alan shows the official measuring point of the race
Sopan did 60 miles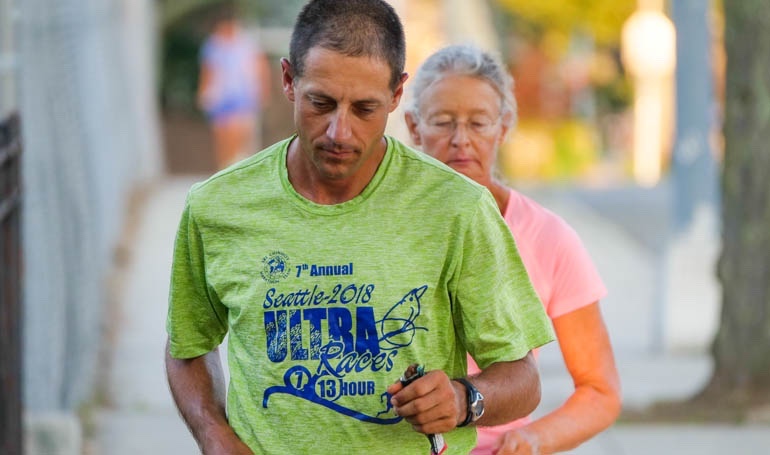 He has 2924 miles the same as Kaneenika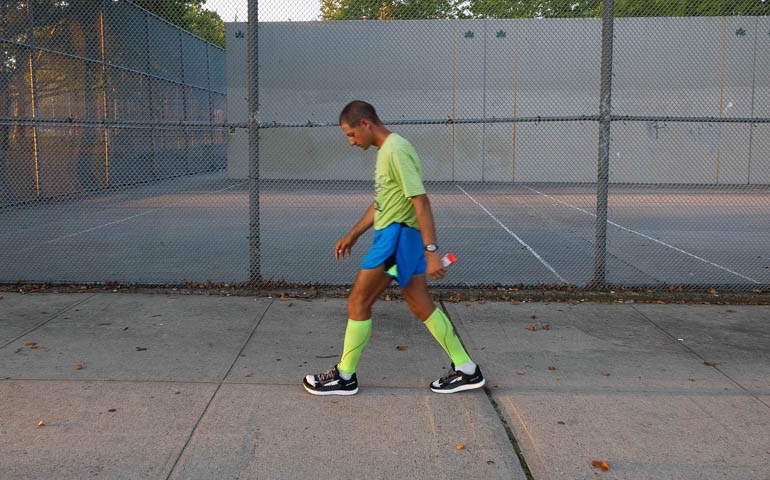 Shadow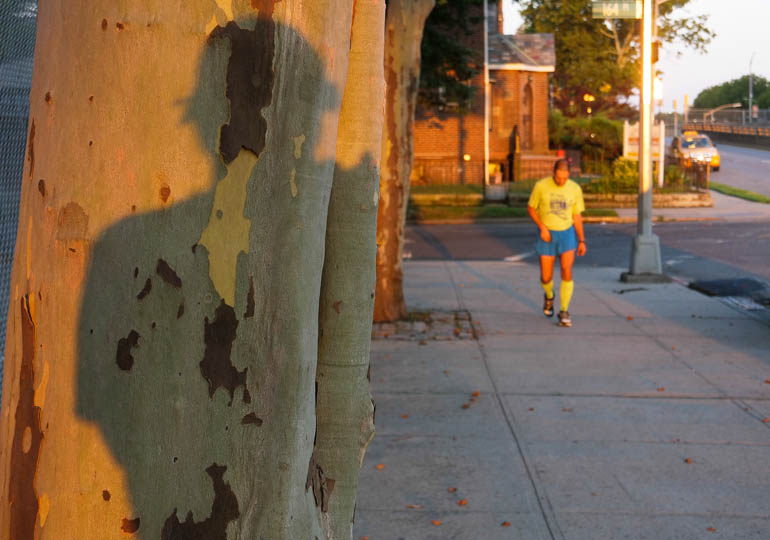 Running well
Getting mail
The goal so close
Flower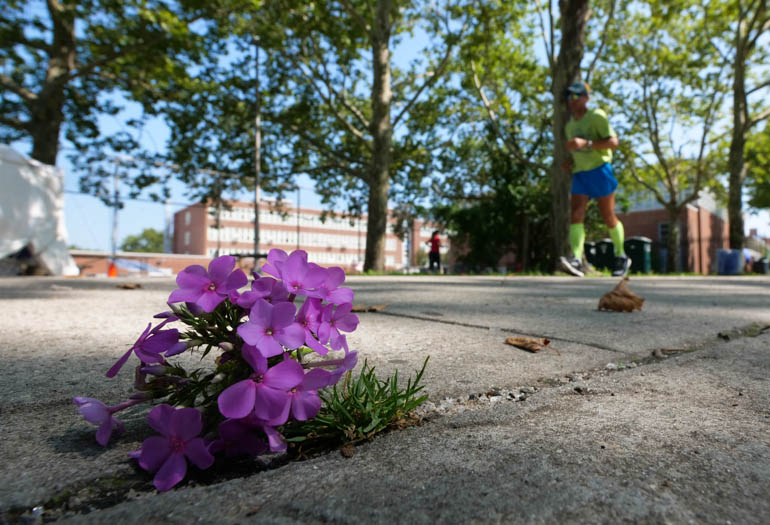 William did 54 miles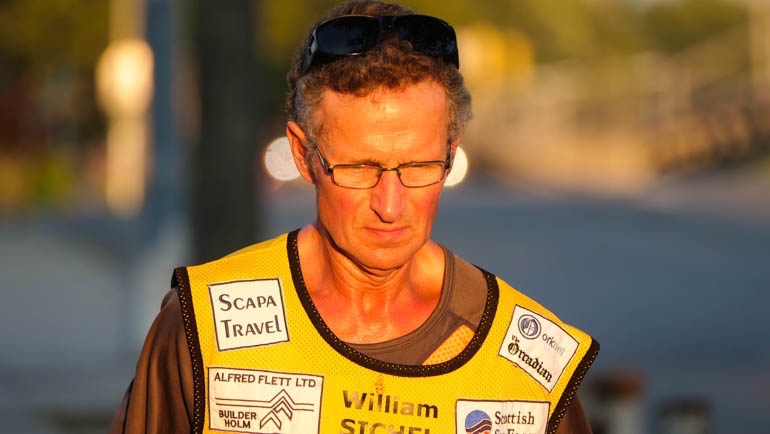 He now has 2778 miles
"What is orange and sounds like a Parrot?….. A carrot."
Alan crewed with William for the first time 14 years ago at the West Highland Way.  Kumar on the right from Nepal set a new record for the course.
A lasting friendship
Green
Smarana did 52 miles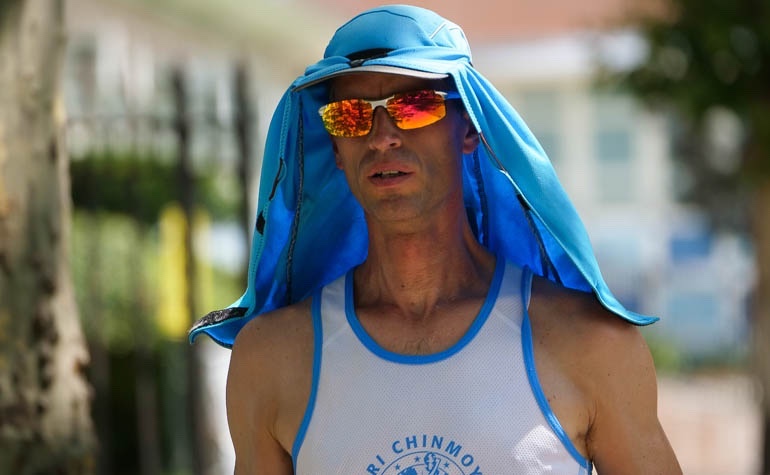 He now has 2768
It is really hot
Receiving mail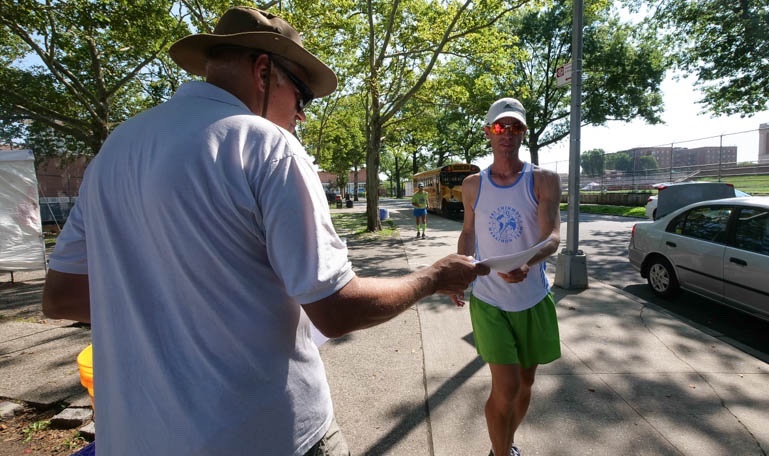 The long long road
Green
Ananda-Lahari did 53 miles
Running with Ushika
He now has 2694 miles
Doing his best
Flower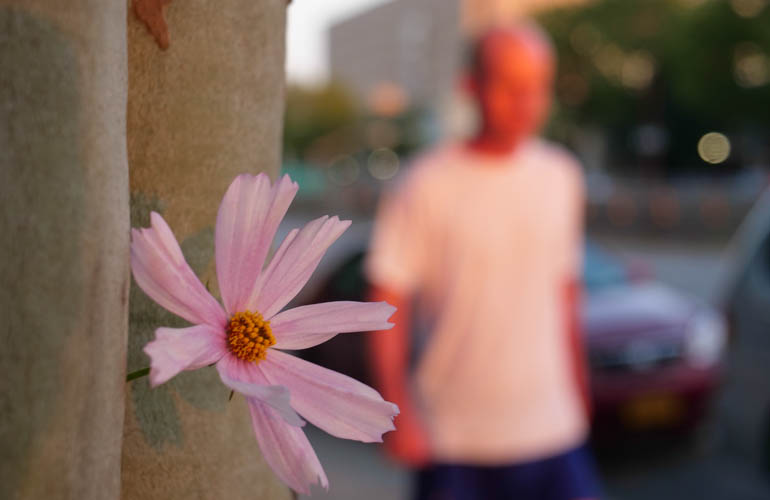 Swamiji
Flower
Birthday cake for Konstantin
He is 45 today
"And just what is going over there with those peanuts?"
Day 50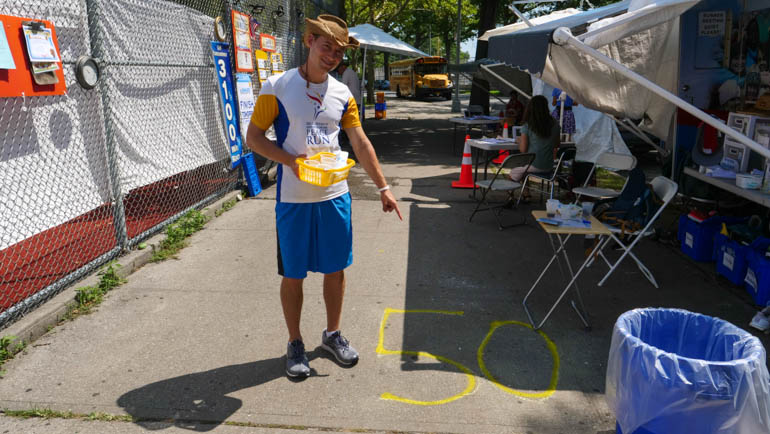 Green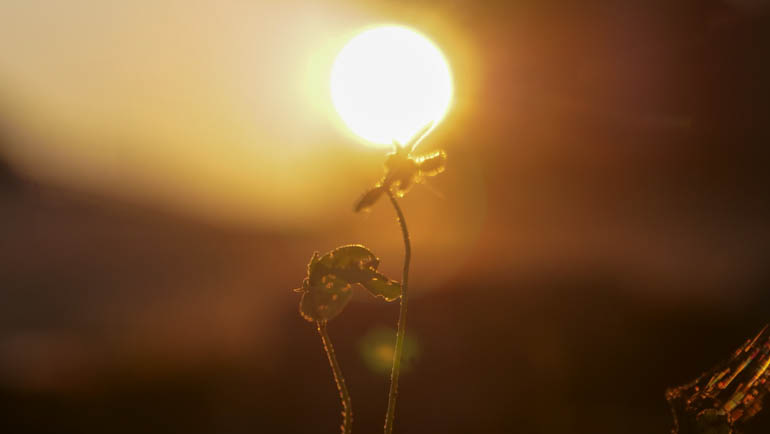 Sahishnu with his final weekend wrapup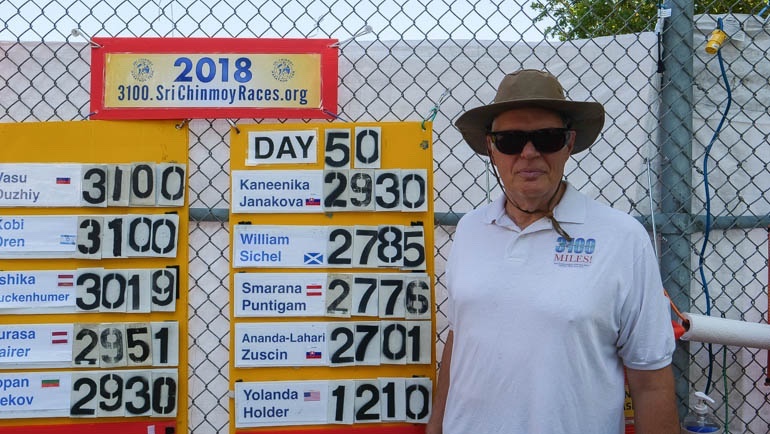 Click to Play:
Gratitude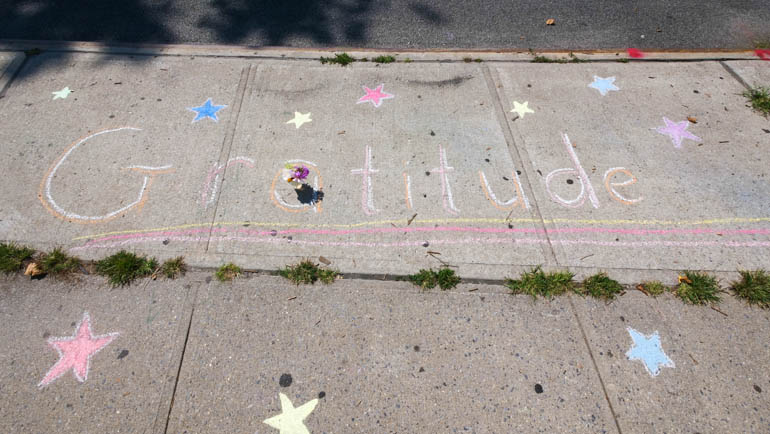 Tejini reads the Daily Poem
Click to Play:
Enthusiasm-Awakeners
Click to Play:
Now is the time
To challenge
The outer world
And embrace
The inner world.