When Wei Ming first came to the multi day races held in Flushing Meadow in 2014 he made clear just what his goal was, to run the Sri Chinmoy Self-Transcendence 3100 Mile race.  He has continued his training and competing for many years and now at age 58 is the first Asian to enter the race, and if he is able to maintain his pace from the first day it will be likely he will succeed at completing the distance as well.
Seemingly always upbeat and positive he had an impressive first day with 80 miles which puts him in 3rd place
He is not an easy runner to keep up with.
All 7 runners completed at least 110 laps, the required distance the first day
Rupantar changing the day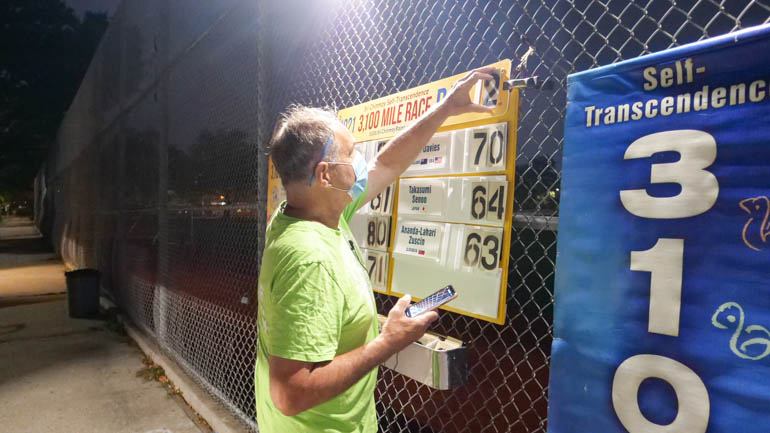 Quiet early
Getting acquainted with counting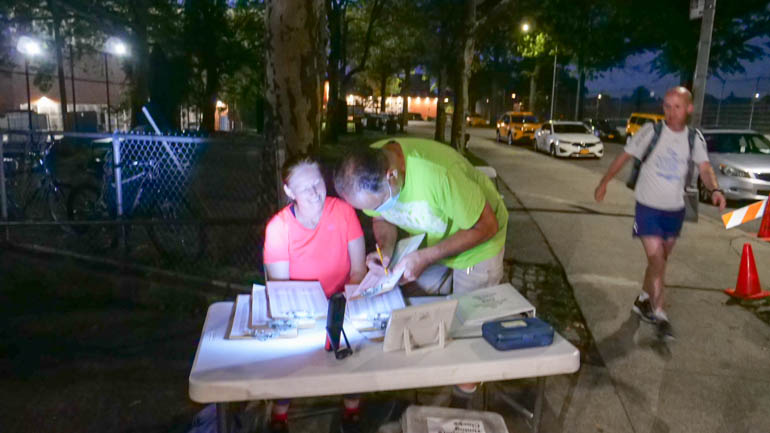 Wei Ming is running in sandals
Ready to run
Takasumi taking rest
Stutisheel prep
Andrea stretching
Nearly time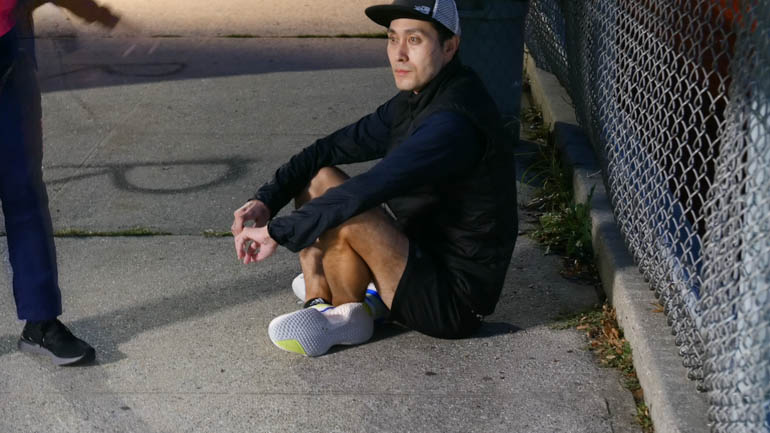 Start Day 2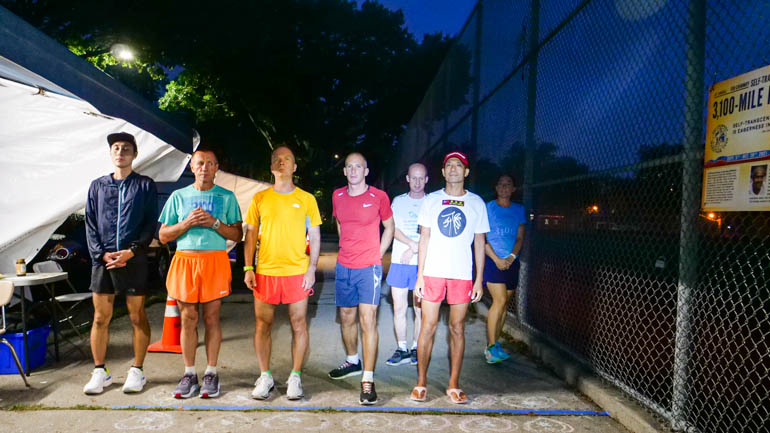 Ananda-Lahari did 115 laps, 63 miles
Getting some foot care from Mario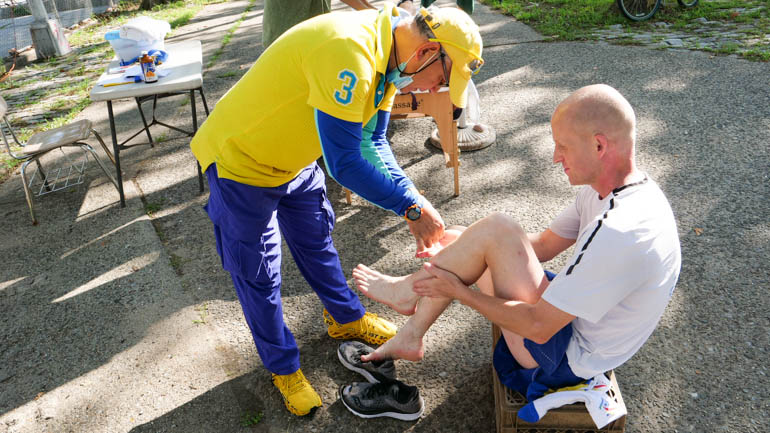 This is his 17th time at the race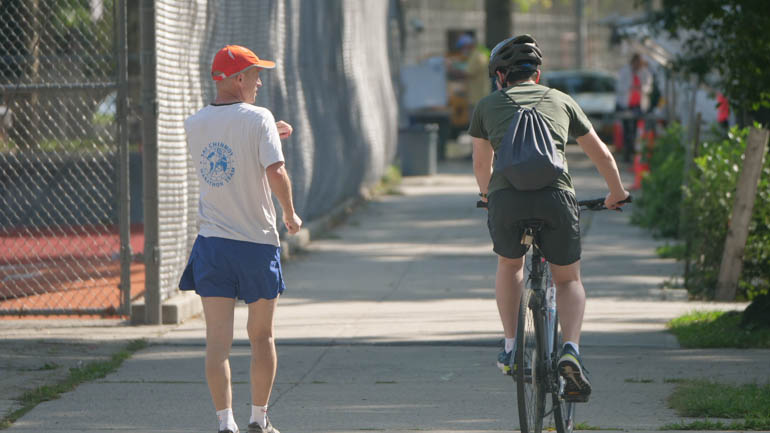 Flower
Andrea is 2nd place after day 1.  He ran 83 miles
Flower
Volunteers needed in medical
Harita had a great first day with 70 miles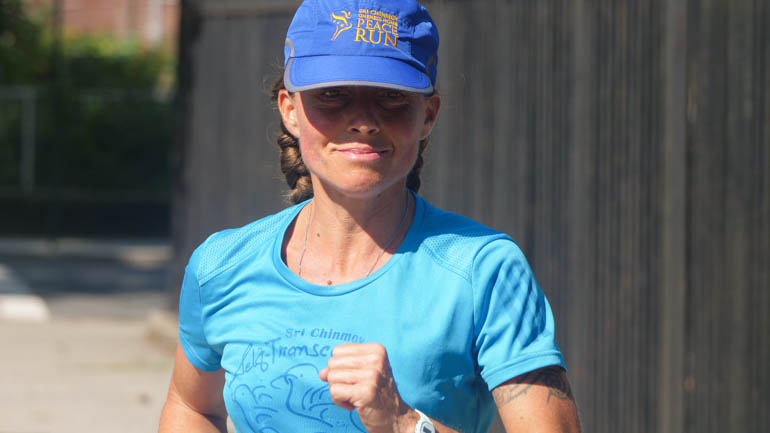 Her morning helper Harashita
Medur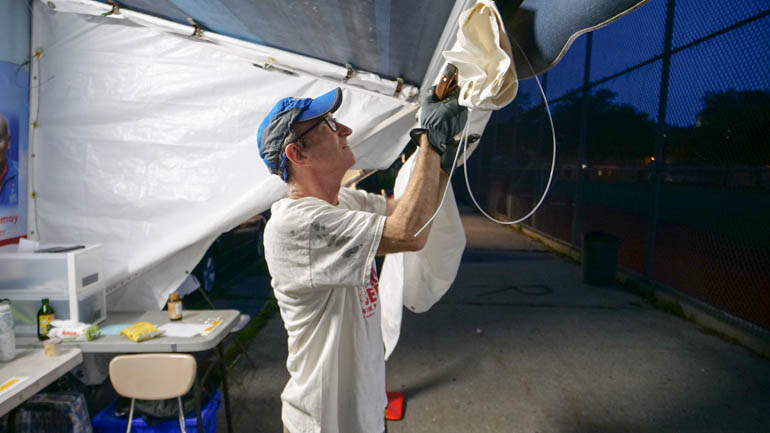 Stutisheel did 71 miles
Applying sun screen
His 13th race
Flower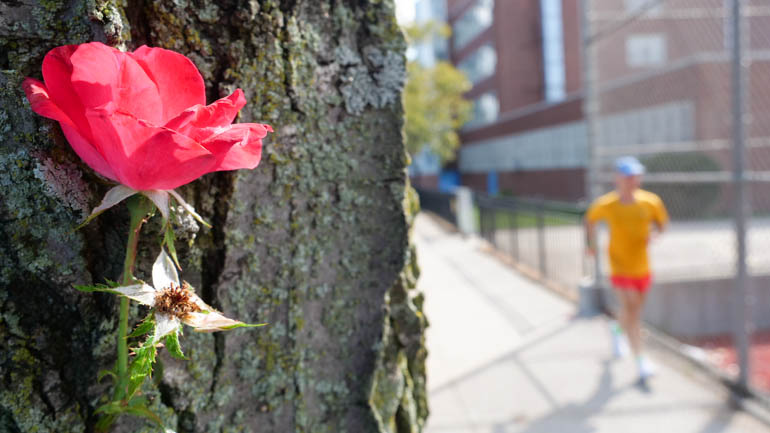 Takasumi did 64 miles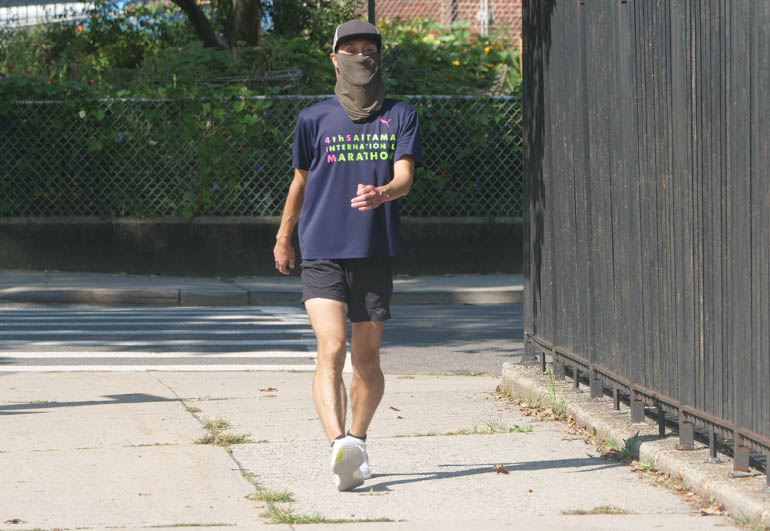 With his wife Nina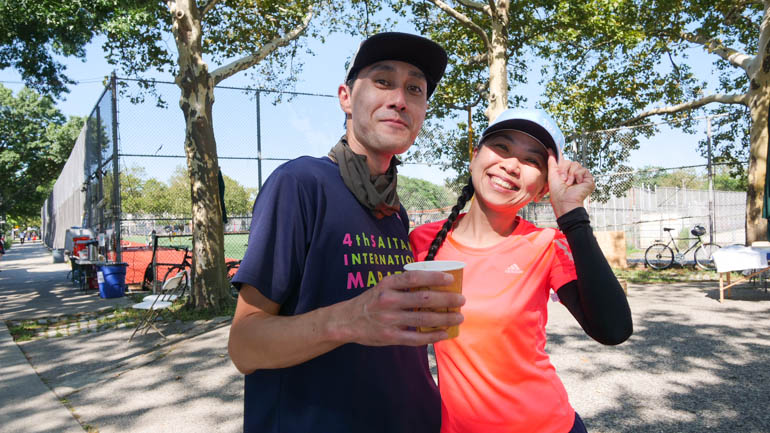 Wei Ming doing well
More supporters came out today
Vasu leads after the first day with 83 miles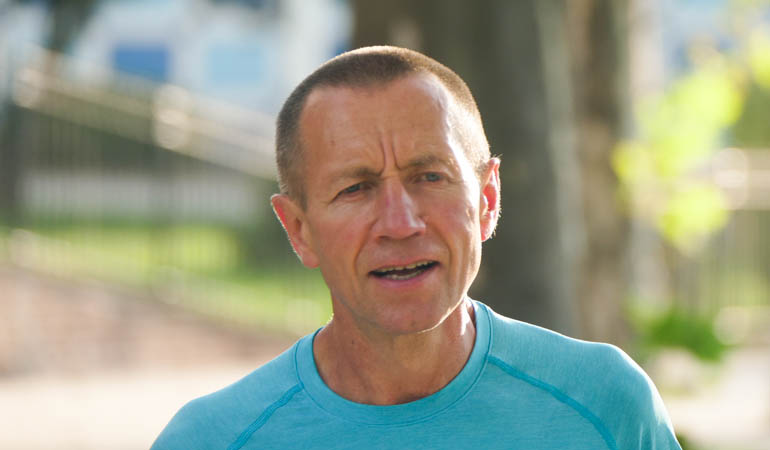 Running with Vasu
Flower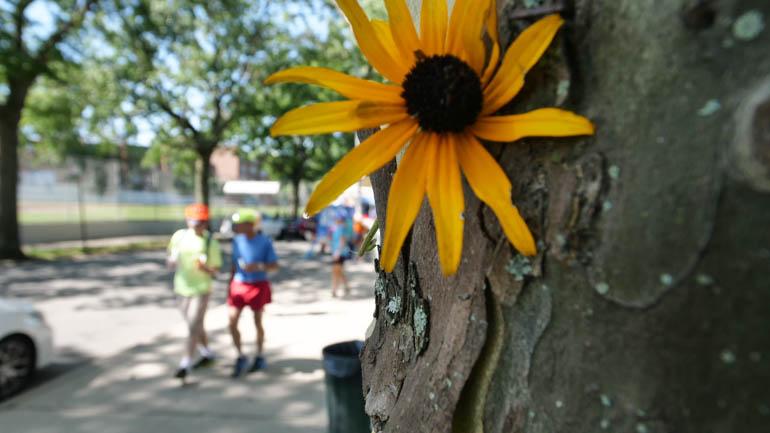 Marathon great Patti Catalano Dillon came by to inspire and be inspired
With Sahishnu
Takasumi and Nina knew all about her achievements
With Nina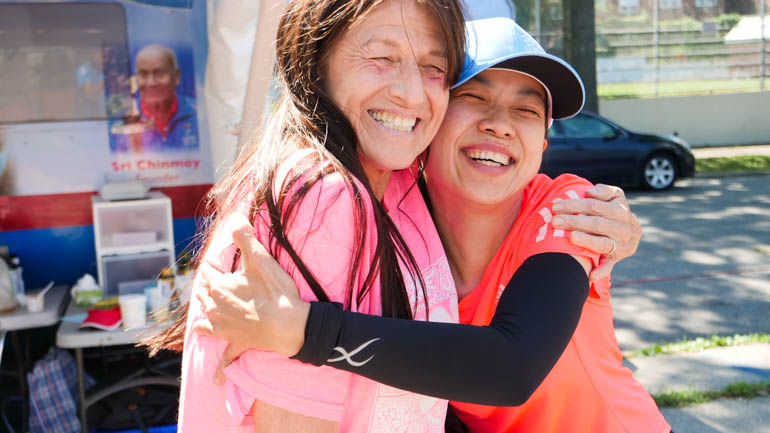 All my dreams shall fly
Far beyond my mind's
Imagination-flights.