"My last interview," Ashprihanal says as he rounds the corner by the handball court.
I am standing of course just beyond waiting to greet him but what I see, rather than hear, is just how much he is smiling with an innocent glee.  For now with just a little more than 200 miles more to go he surely just has to reach across a few more days and lovingly touch the finish line here for the 15th time.

Ashprihanal says, "the last 200 miles is like all the other 200 miles.  It is not a big change."  When he had 700 miles left he told Sahishnu that from that distance he could comfortably see himself arriving at the goal.  "You start to see you are getting closer to the end."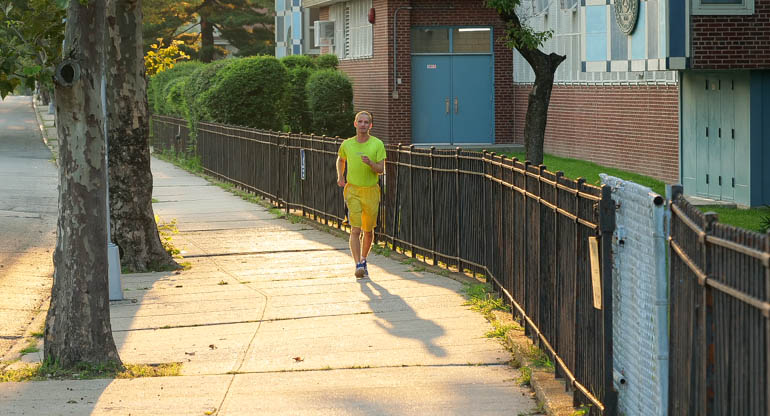 He says it doesn't get easier at this point and pretty much stays the same.  "But it is not getting harder either.  So that is nice."
"This is like a pilgrimage so we all try and go together."  He has not been focusing on the fact that he will be this years race champion.  "I am just trying to run the race."
"It has always been clear to me that this is an outer race.  Then there is this inner thing."  Ashprihanal believes as time passes he is experiencing the inner qualities of the race more and more.   "I am trying to feel that the spiritual inner part is more important than the outer part."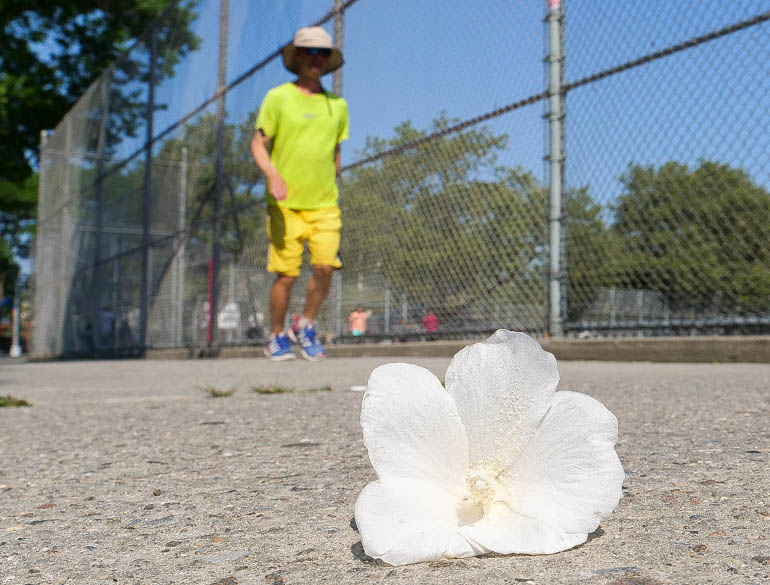 The Board at the Start of Day 45
Dipali's Race Tips #6
Medur is back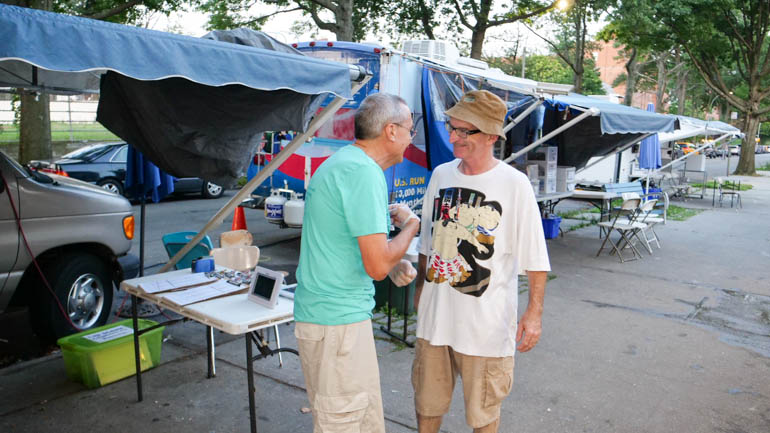 Clocks
Ashprihanal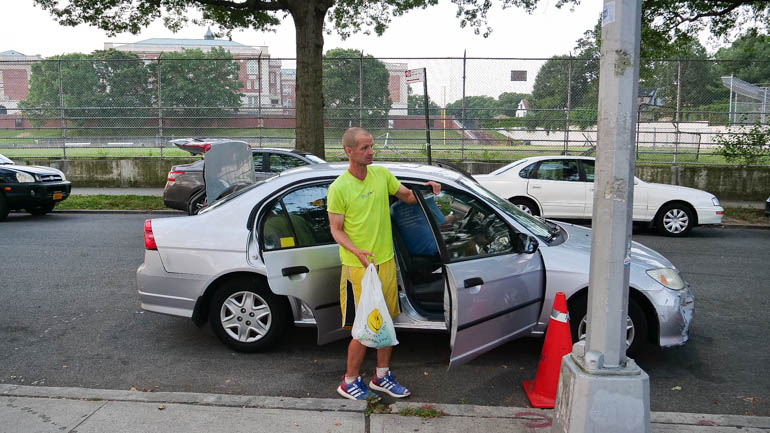 Ushika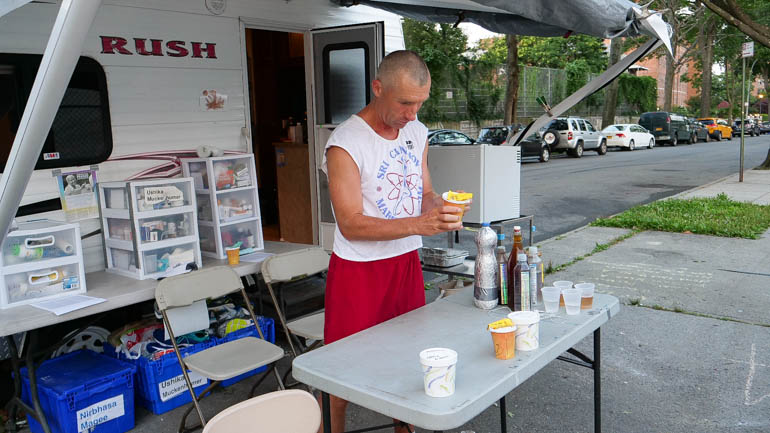 Smarana
Harita
Smarana stretches
Nirbhasa arrives
Start Day 45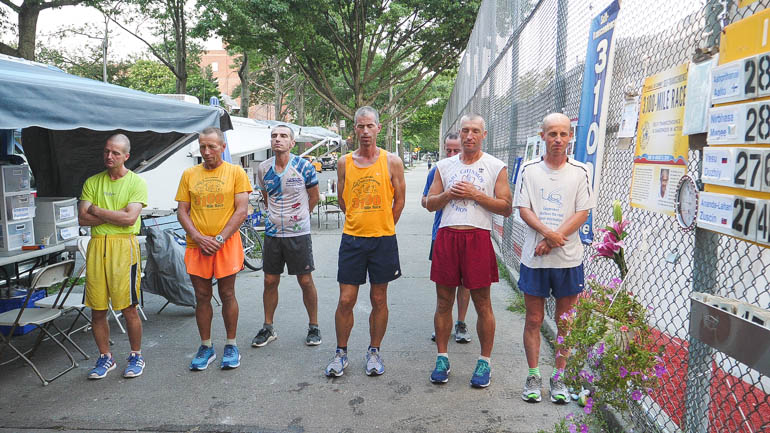 Hot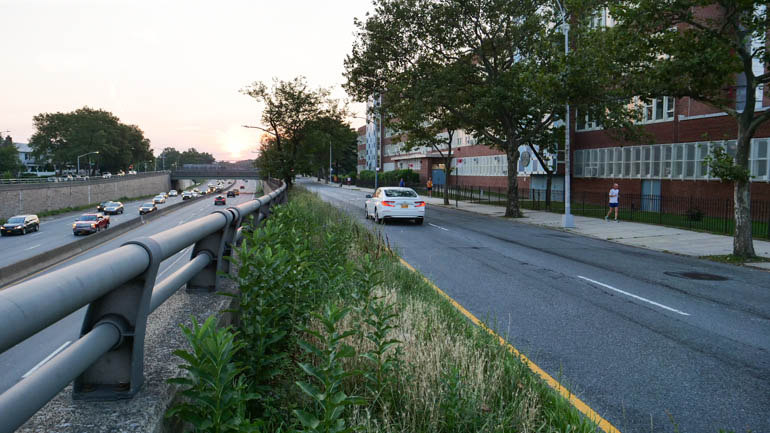 Hot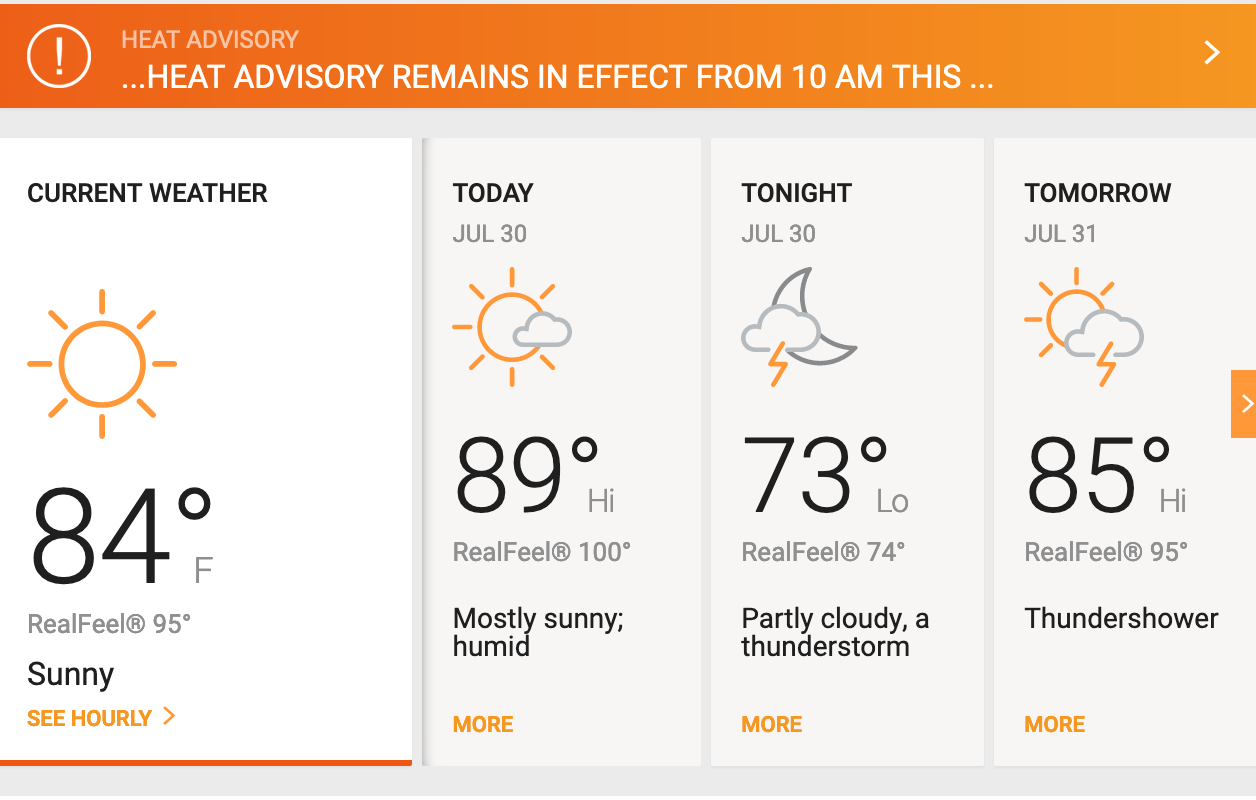 Ashprihanal has 2889 miles
He ran 63 miles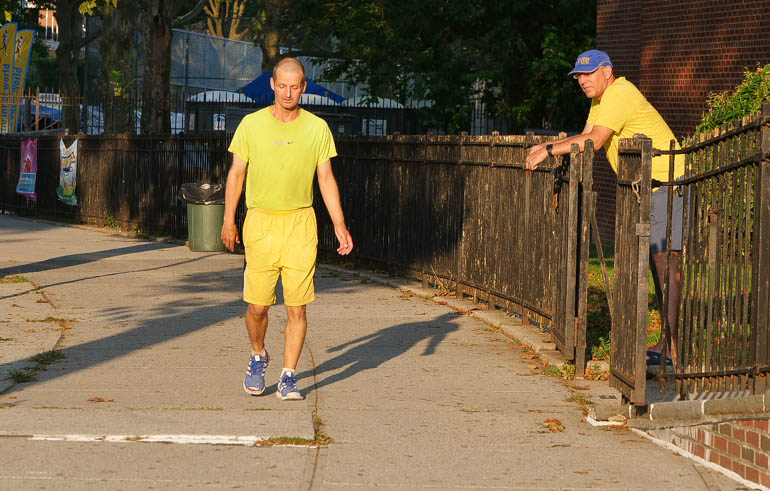 Making 2900 miles
Not long now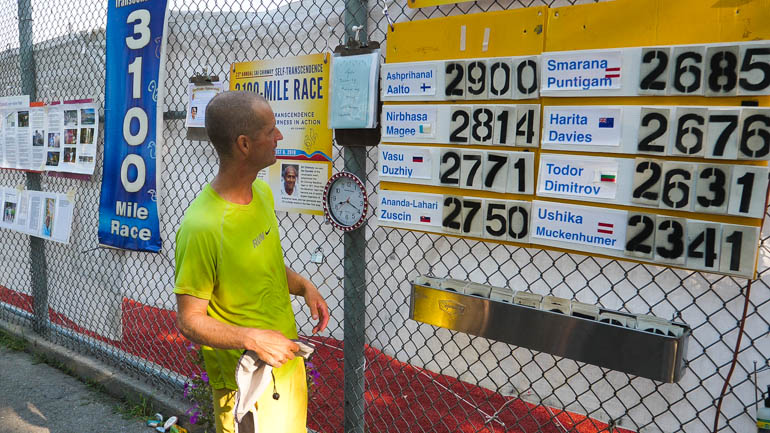 Green
Gary visiting from the UK

Garima making ice bags
Nirbhassa has 2807 miles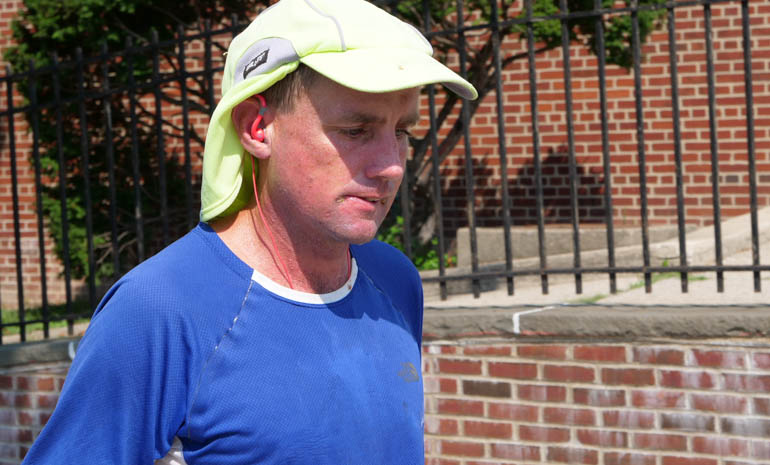 He did 59 miles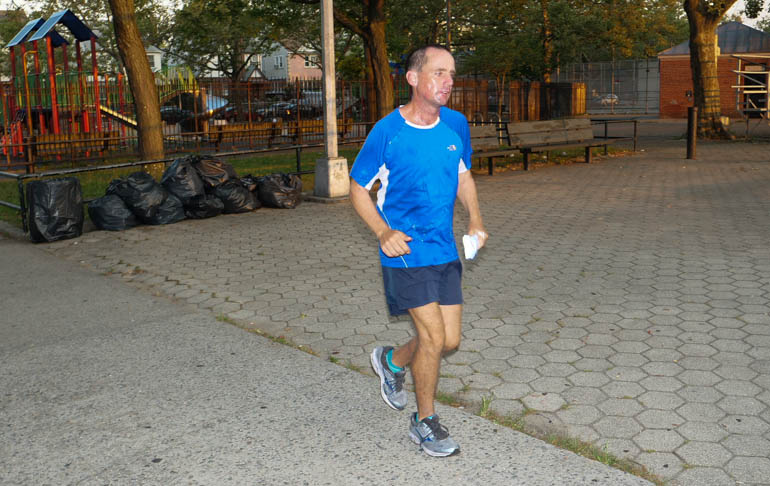 Getting an ice cream
Hot and hard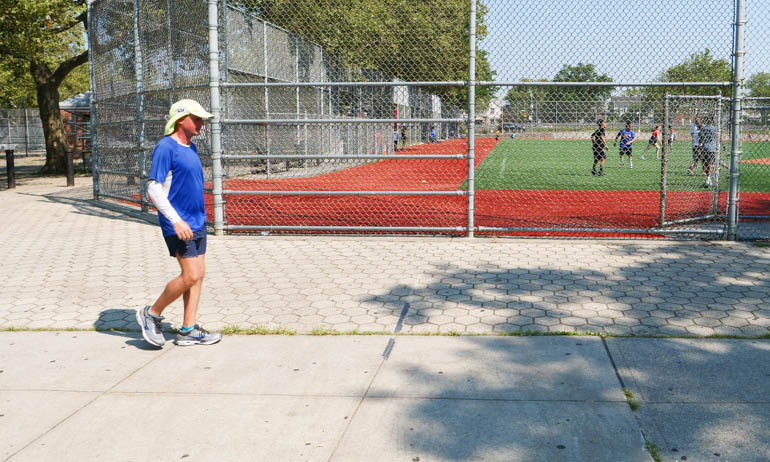 Flower
Max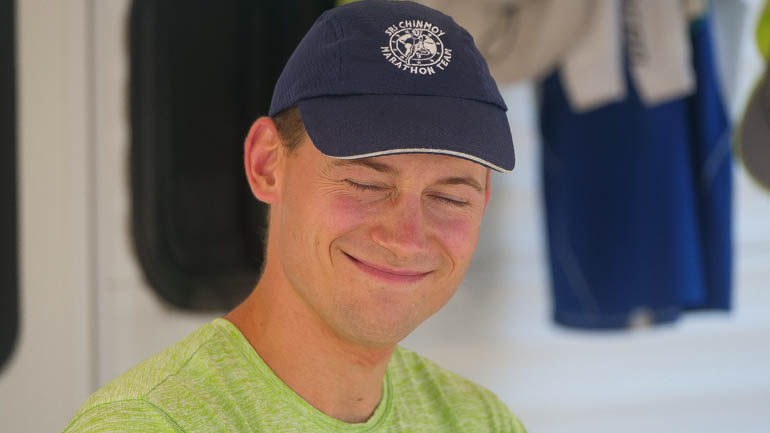 Mario
Vasu has 2763 miles
He did 64 miles
He leads Ananda-Lahari by 21 miles
Flower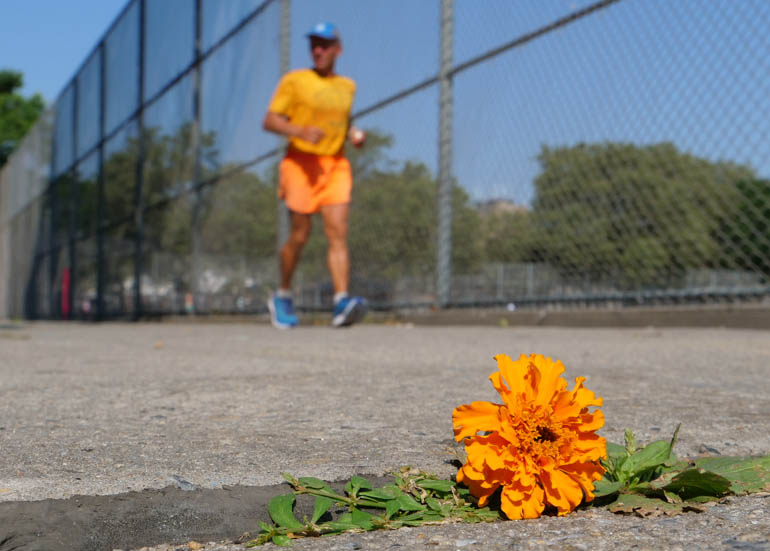 Todor
Double checking
Ananda-Lahari has 2742 miles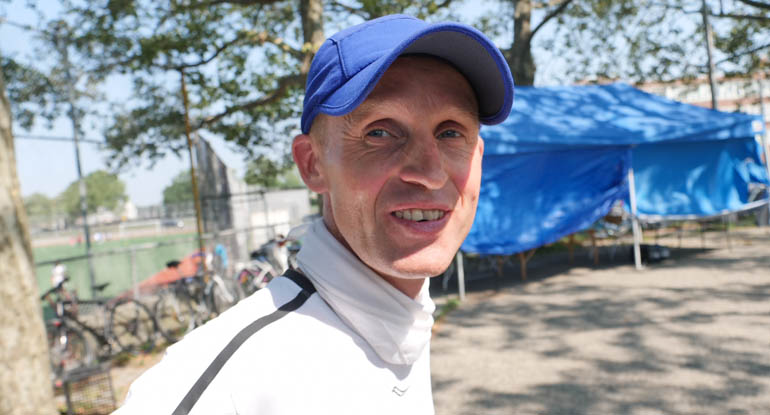 He did 59 miles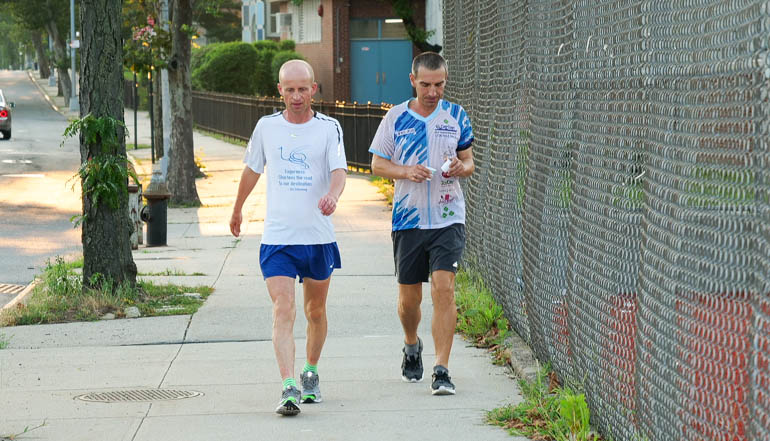 He is 80 miles ahead of the magic number
Flower
Aharan
Anupan
Smarana has 2678 miles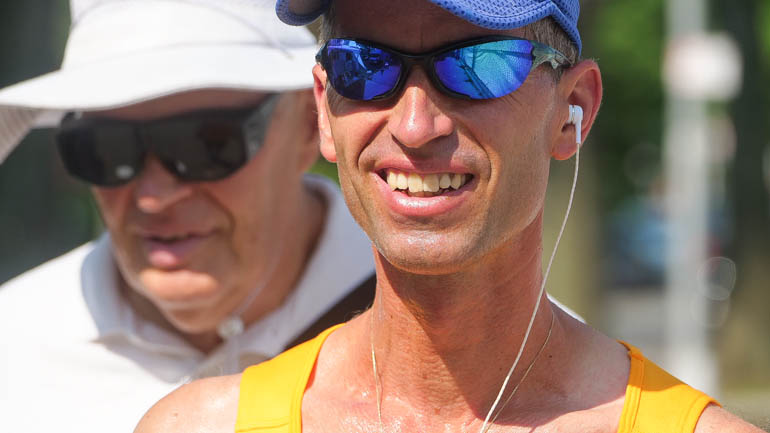 He did 62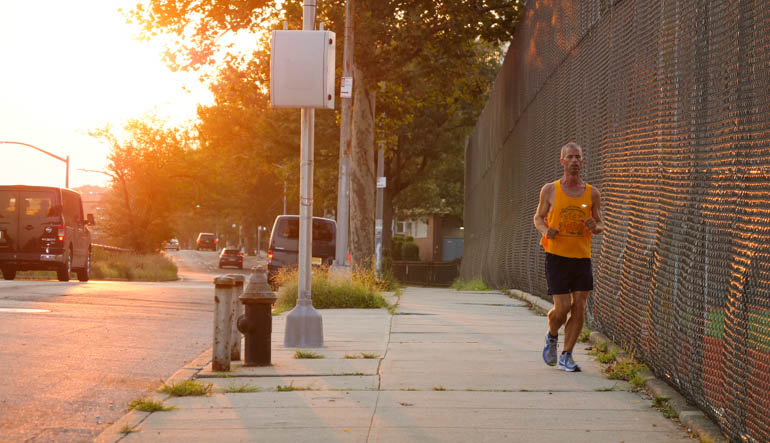 Getting weighed
Aharan helps when he can
7 miles ahead of Harita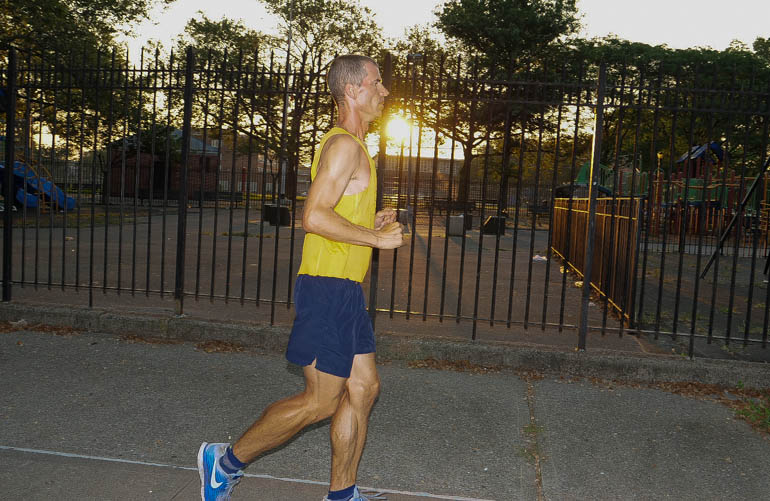 Flower
Cooks
Nirjharini
Harita has 2671 miles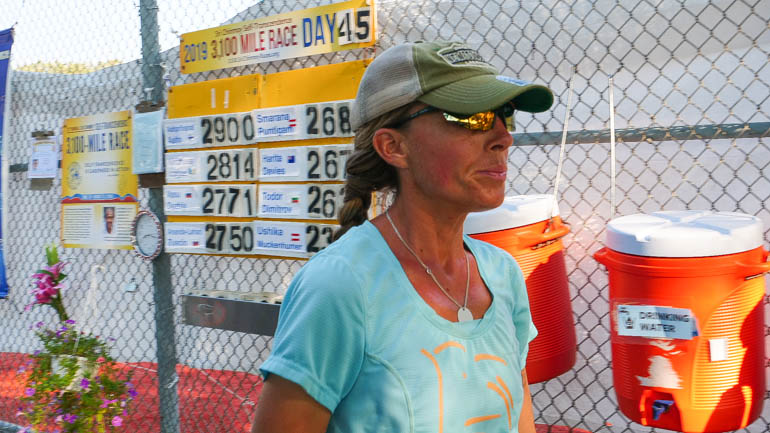 She did 60 miles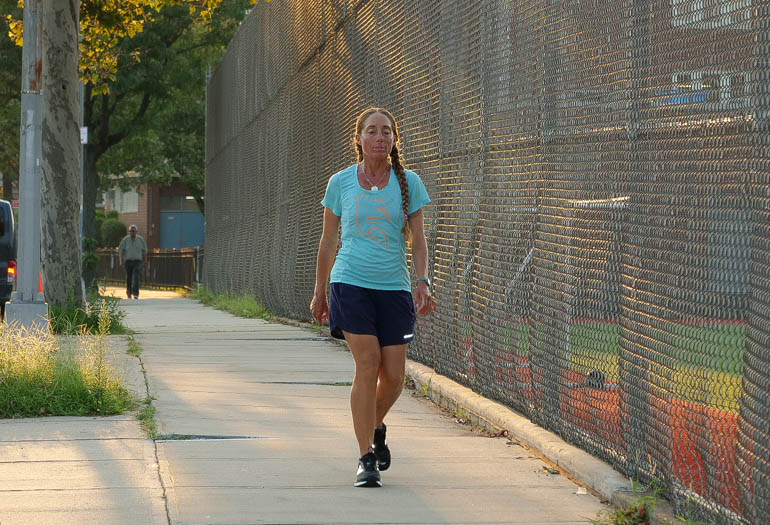 But it is a very tough day for Harita today
It is hot and she is trying to stay cool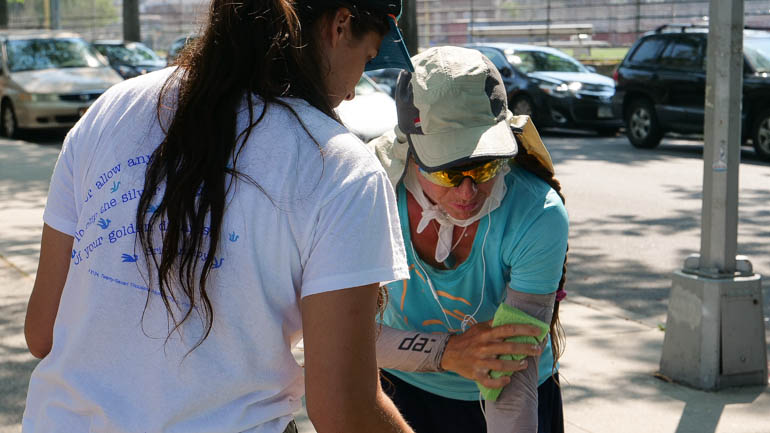 Flower
Sahishnu and his new name tag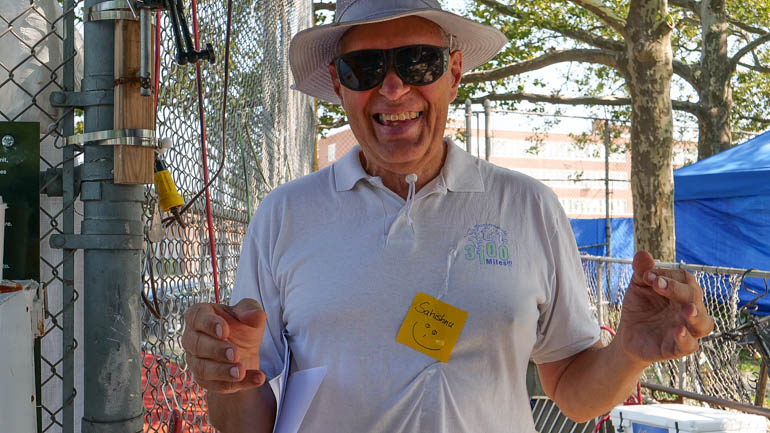 Renata
Todor has 2624 miles ….2 miles above the magic number
He did 58 miles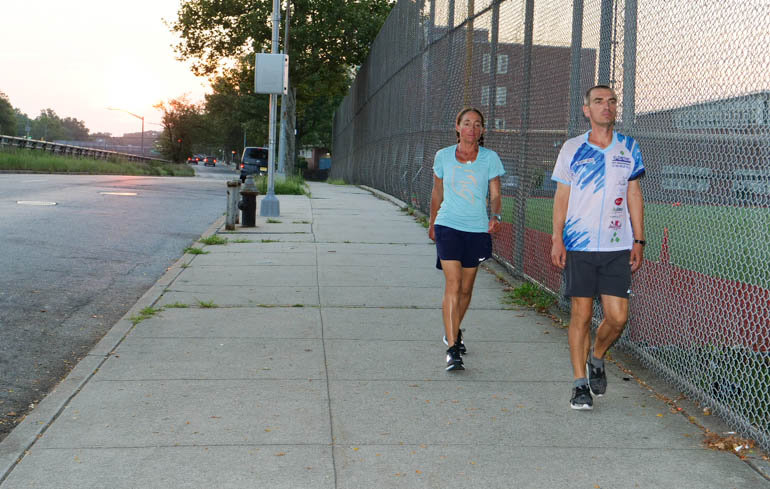 Todor on the job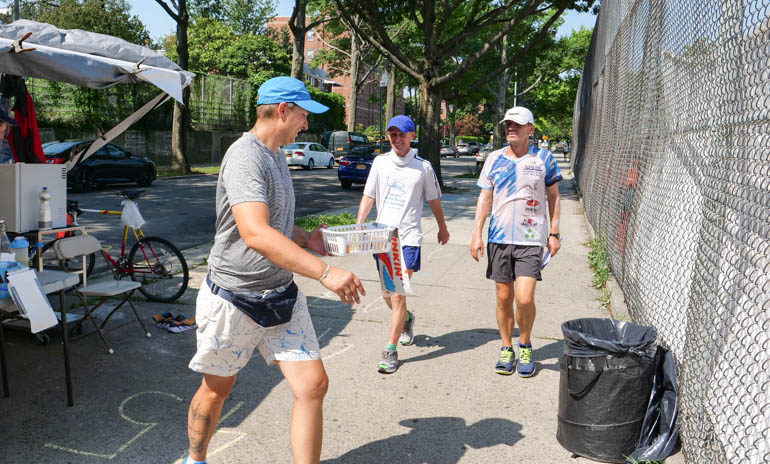 Flower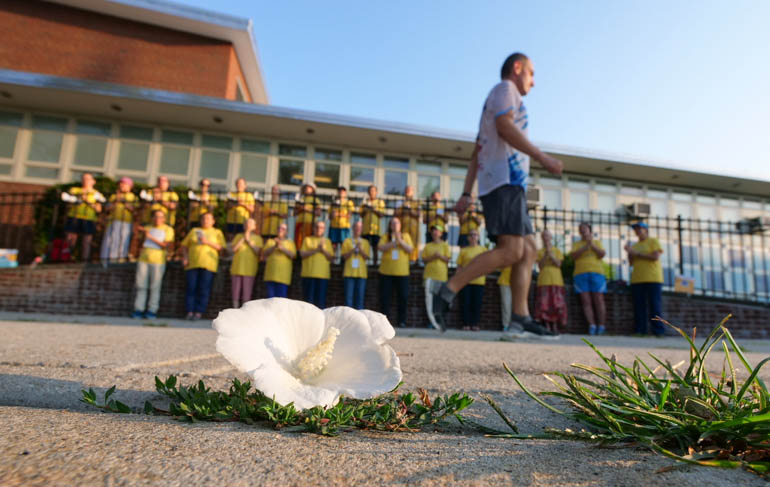 Nayaja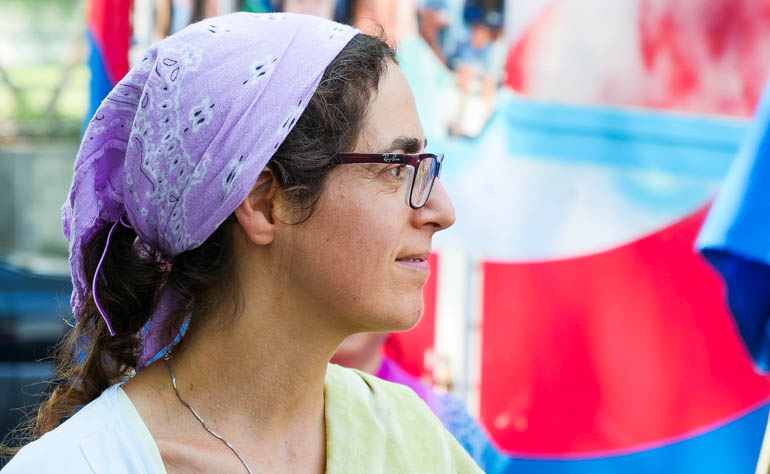 Pranika
Ushika has 2335 miles
He did the most miles yesterday 64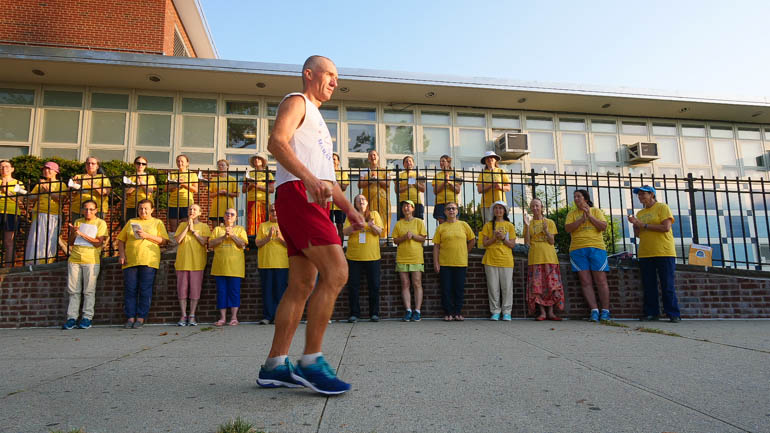 Sunscreen
Magnificent Max
flower
My favorite beverage
Swamiji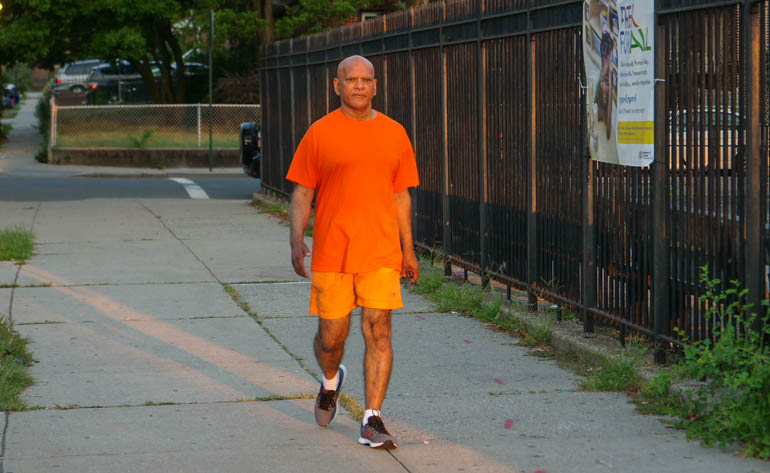 Nirjharini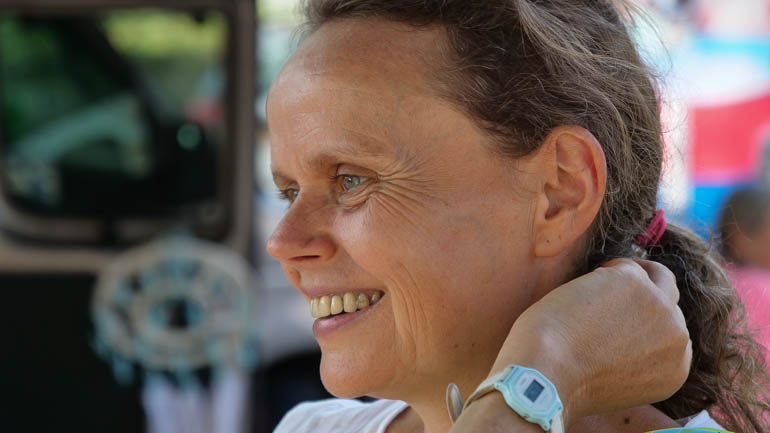 "I just have to stand up straight and I am easily as tall as any pigeon."
Poem of the Day held by Jadranka
God's
Justice-Eye
Purifies my
Mind.
Sri Chinmoy
July 30th, 2006
Enthusiasm Awakeners
This 3,100 miles is an unprecedented journey in our world-peace-manifestation-dream. World-peace can come into existence only when we are inundated with patience and perseverance. Infinite patience we need in our inner life and perseverance we need in our outer life.
Sri Chinmoy, Pioneer-runners of tomorrow's world-peace-dawn: ultramarathon running and self-transcendence, Agni Press, 1998