I am not sure how long ago I first started keeping my fingers crossed and mumbling little prayers, hoping that Ananda-Lahari not only completes the full distance but also sets a new record for himself in the process.  It has also occurred to me that there are likely others whose twiddling fingers are as agitated as my own and whose lips are continuously quivering.
The odd thing of course is that the runner in question isn't the least concerned about our worries for him.  He is not worried at all. When asked if he can feel the finish line's call yet he says he doesn't even know how far away it is.  "It is only today.  I know I have to focus on one day."
Ananda-Lahari is a world class smiler and I ask him if he ever has to work at it.  "Yes I have to.  Especially when my stomach is messed up and I am not smiling.  Then I know, even if I force myself to smile then it will get better.  It is not a fake smile.  You just start smiling.  Focus on I want to smile.  I want to be happy."
Ananda-Lahari is not completely unaware of how close he is to setting a personal record.  "I just can't influence if I will make the record or not.  But it is nice to hear that I can do it."  He feels he simply has to continue on and do his very best every day.
"I didn't know how many times I would come to the race.  I just wanted to come as many times as possible."
"I would say in general, on days I feel weak, then everything slows me down."  He says it can be heat, rain, or humidity if he is weak then he will be affected.  "Once you feel strong then nothing slows you down."
"I guess every moment is a mediation here.  But consciously of course it isn't.  I talk, I eat, and there are times when I am not focused.  But I guess every step here is meditation in action."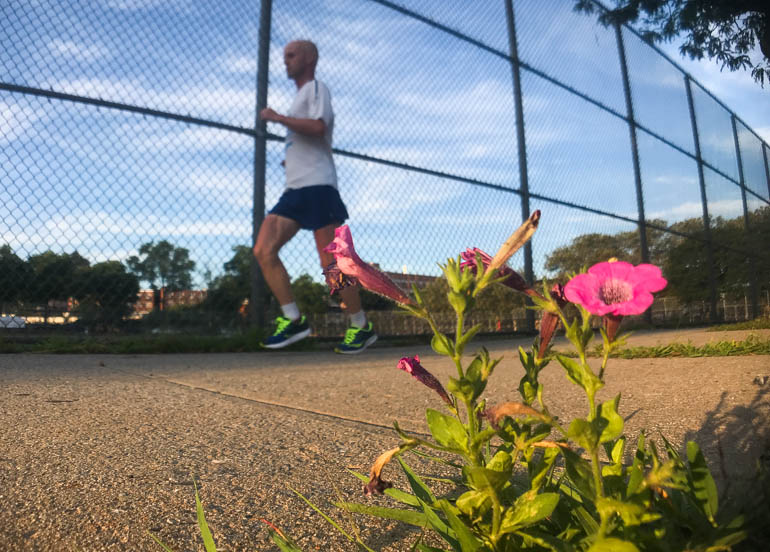 The Board at the Start of Day 44
Camp early
Clocks
Ashprihanal
Aharan getting ice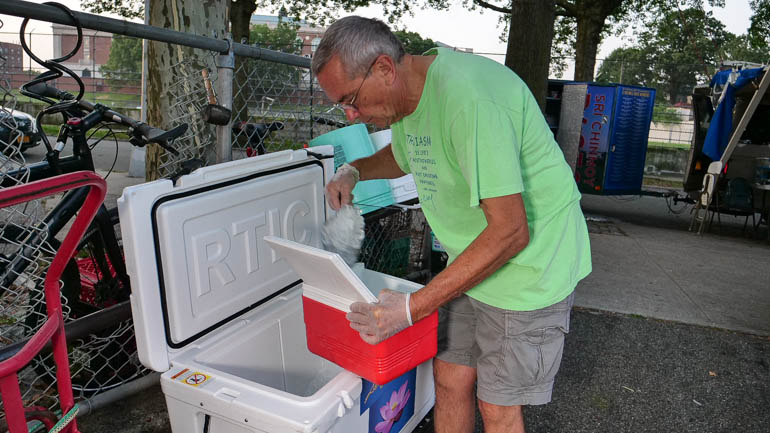 Harita
Table
Max early
Smarana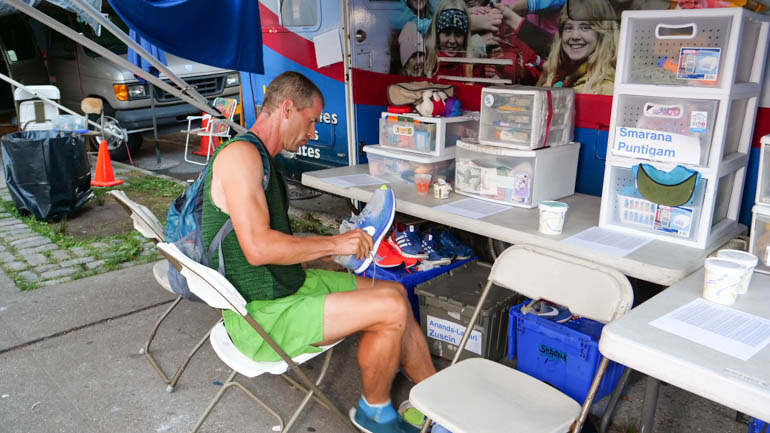 Harita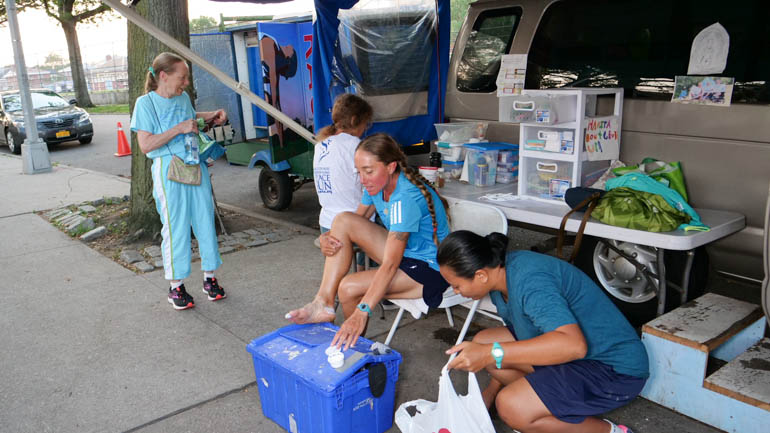 Ushika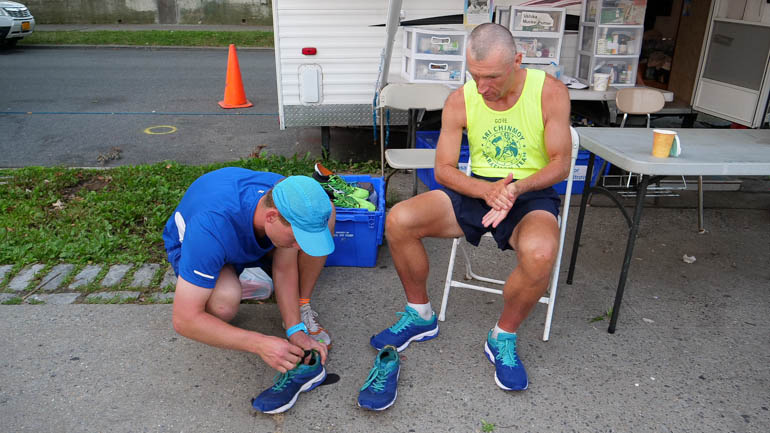 The boys
Start Day 44
The weather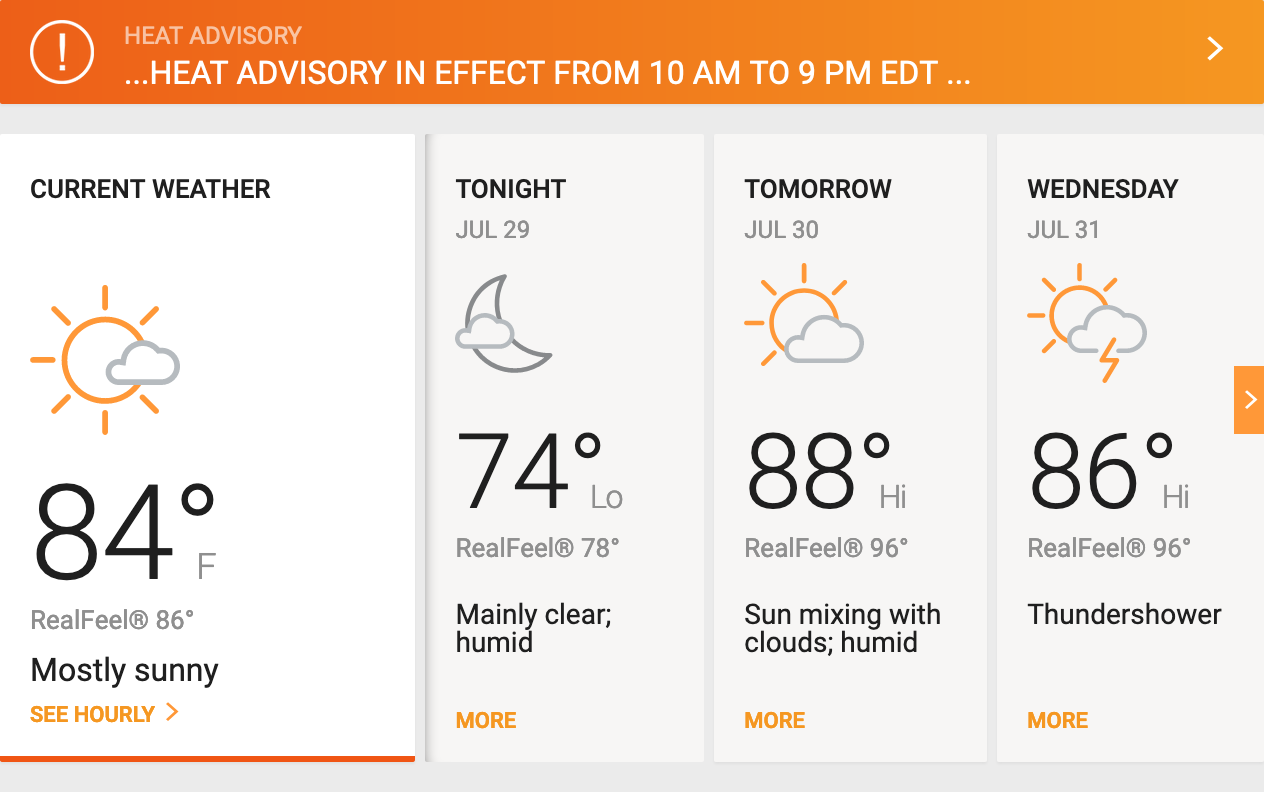 Not comfortable
Ashprihanal has 2826 miles
He ran 64 miles yesterday
He leads Nirbhasa by 76 miles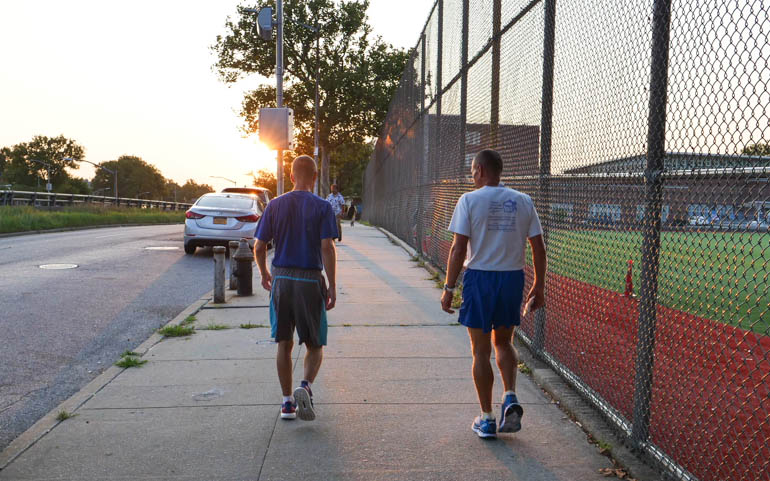 Flower
Suprabha doing a job she really likes, filling ice bags
Nirbhasa has 2750 miles
He did 60 miles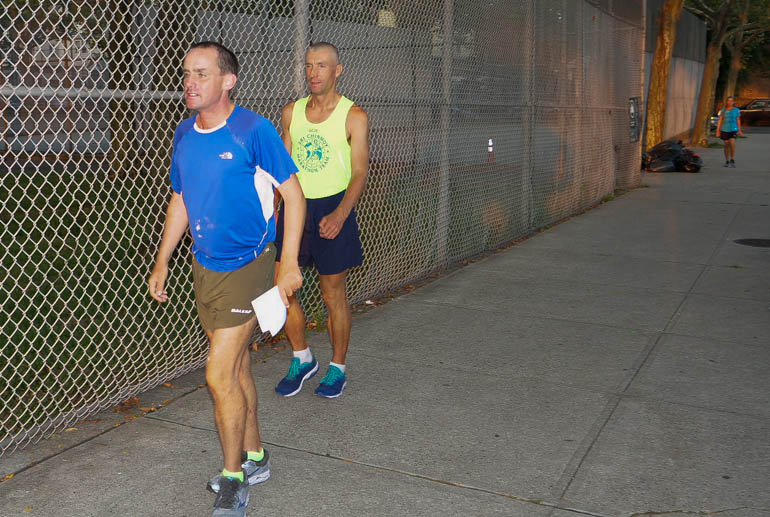 He leads Vasu by 51 miles
Flower
Jadranka
Vasu has 2699 miles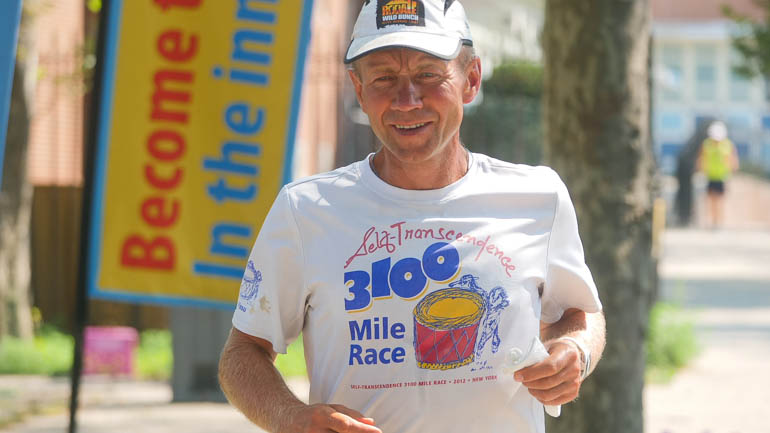 He did 64 miles
Making 2700
With Nikolai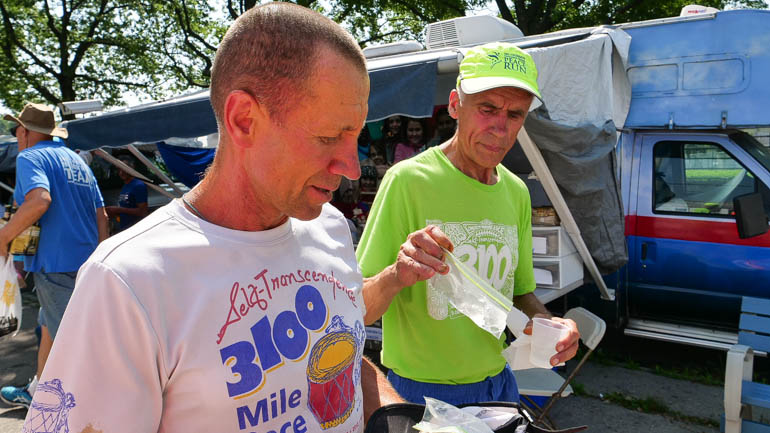 He is 16 miles ahead of Ananda-Lahari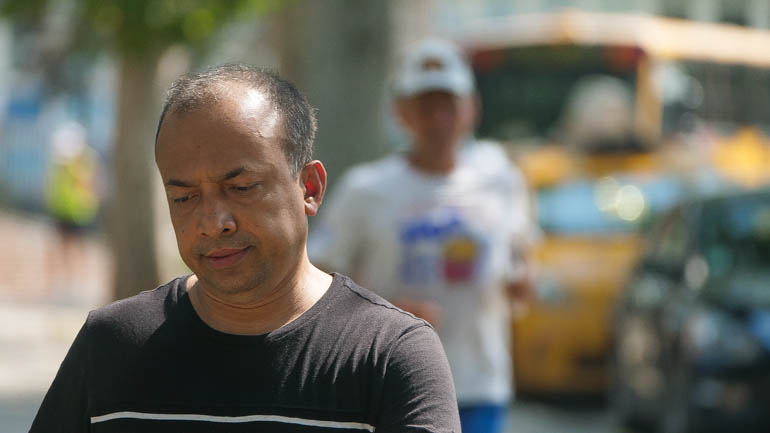 Flower
Max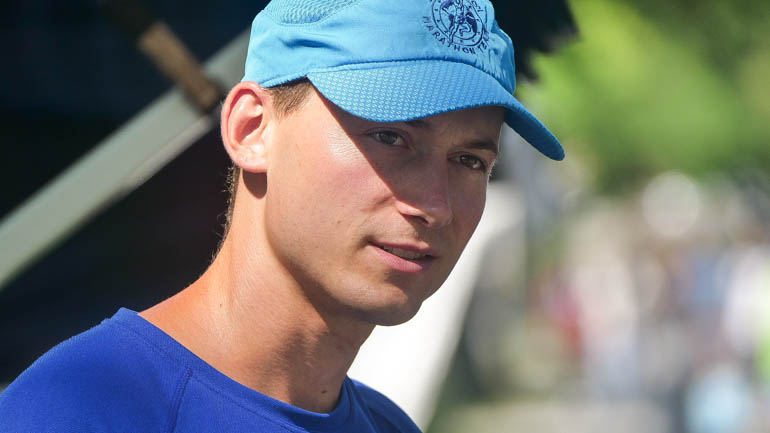 Ananda-Lahari has 2683 miles
Making 2700
He made 63 miles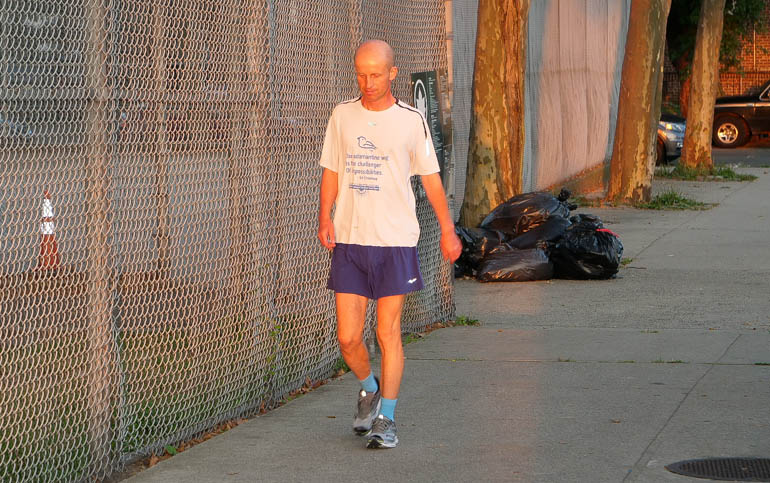 Flower
Renata
Smarana has 2616 miles
He ran 54 miles yesterday
He is 5 miles ahead of Harita
Flower
Aharan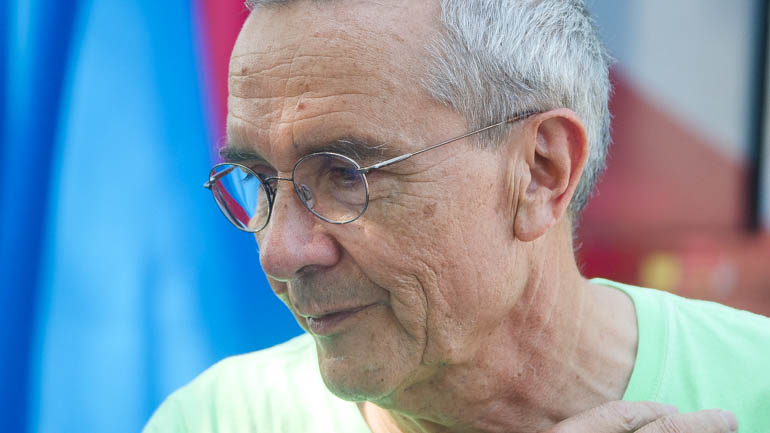 Harita has 2611 miles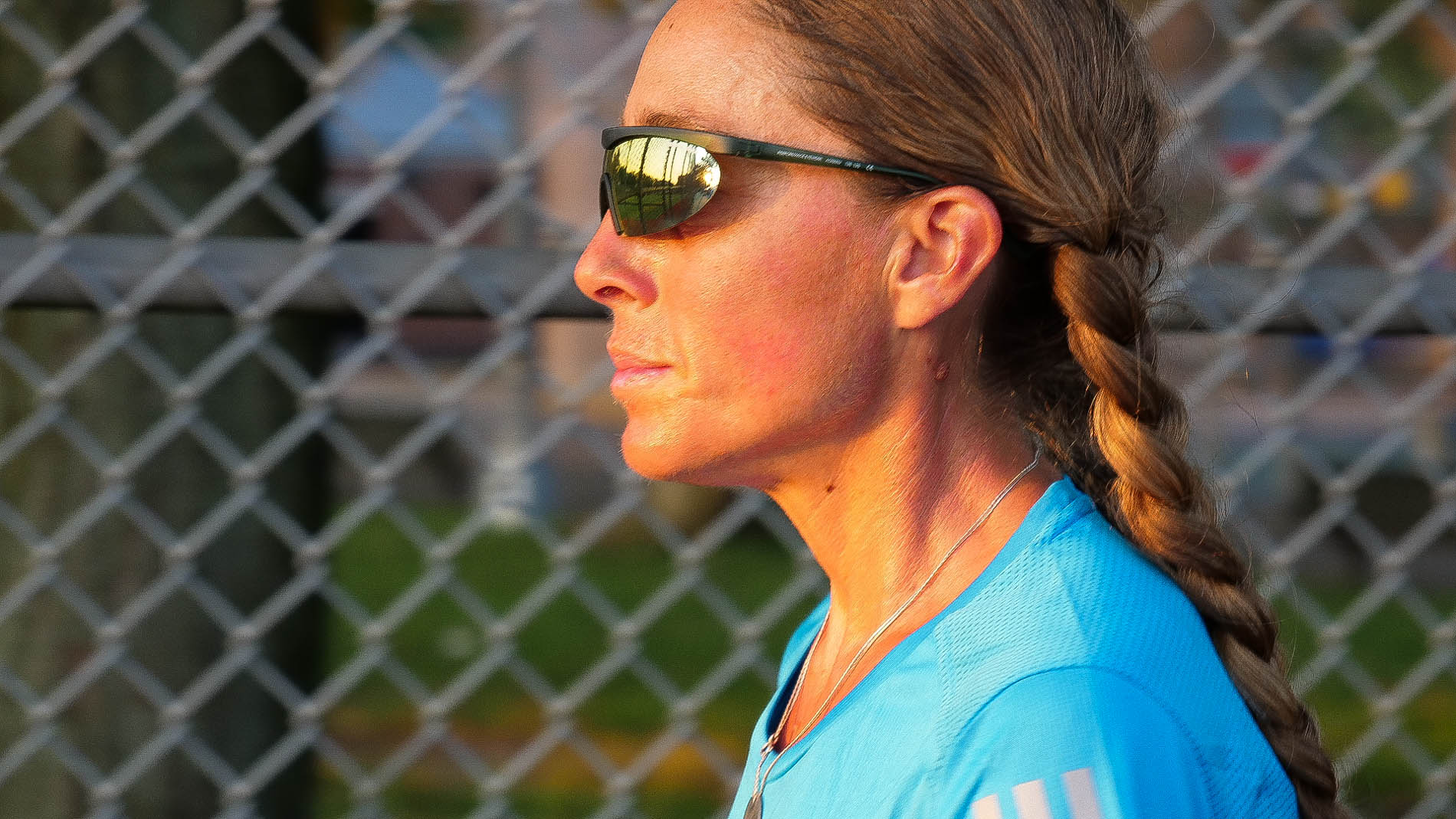 She ran 59 miles yesterday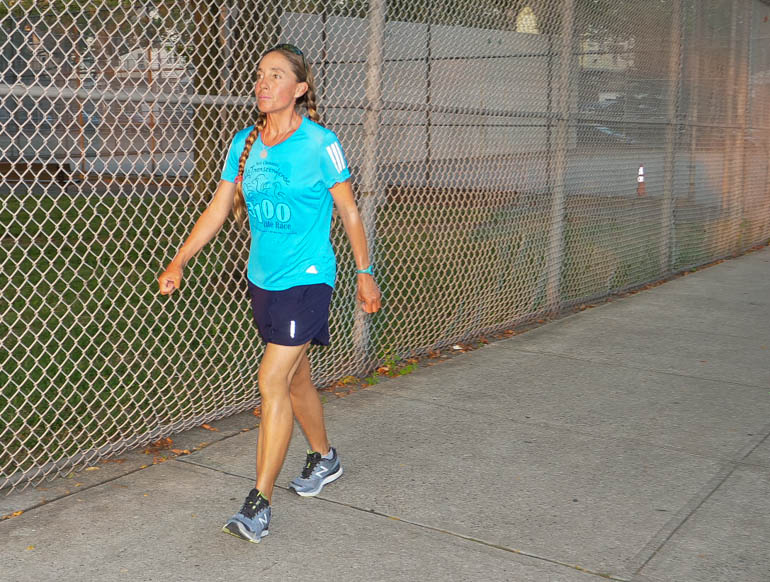 With Launa
She is 49 miles ahead of the magic number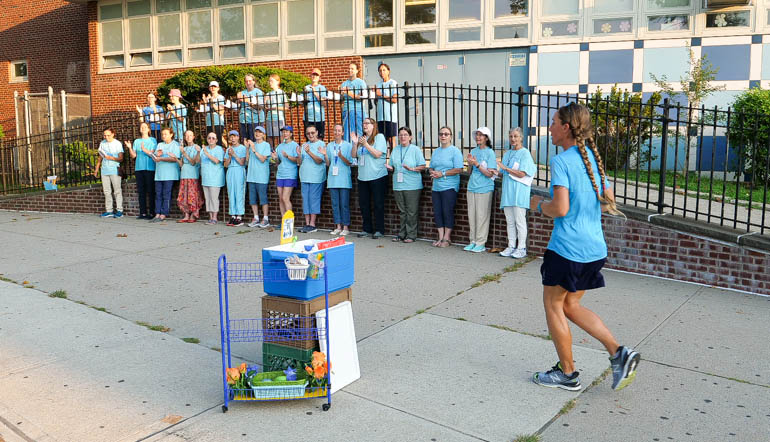 Flower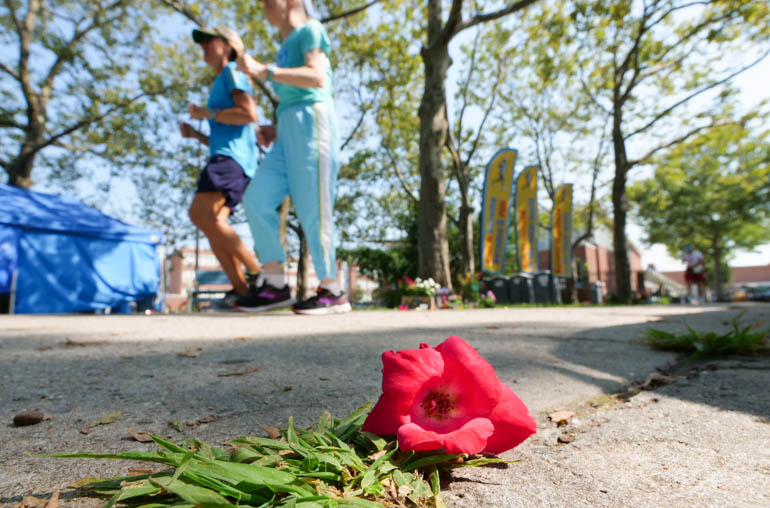 Cooks at 10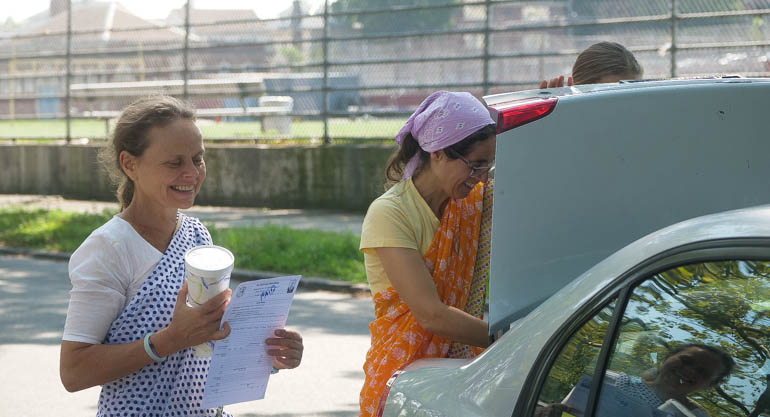 Todor has 2566 miles…..4 ahead of the magic number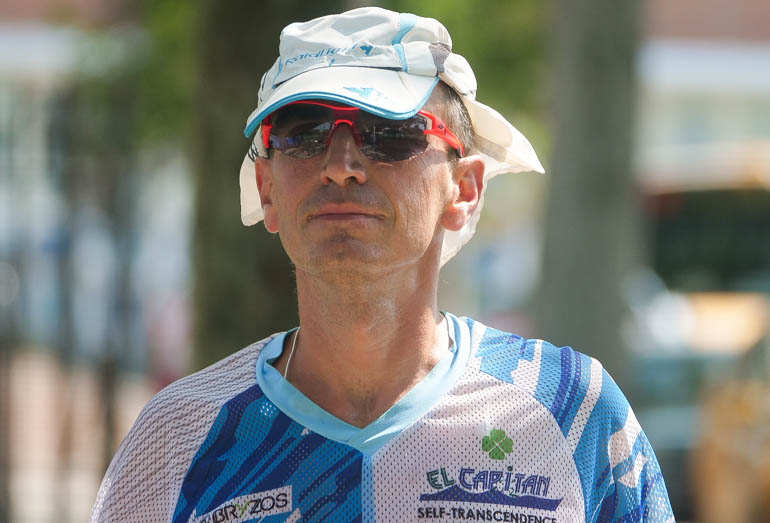 He ran 56 miles yesterday
Todor making 2600
Doing well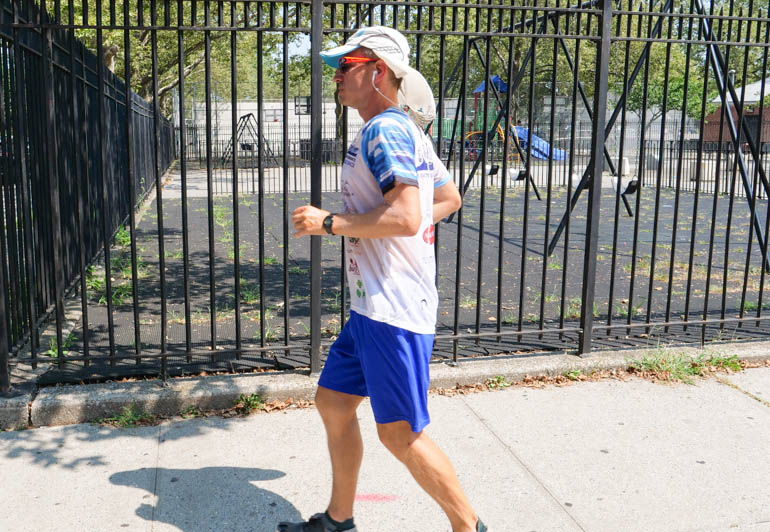 Flower
Sahishnu and Suprabha
Ushika has 2270 miles
He ran 54 miles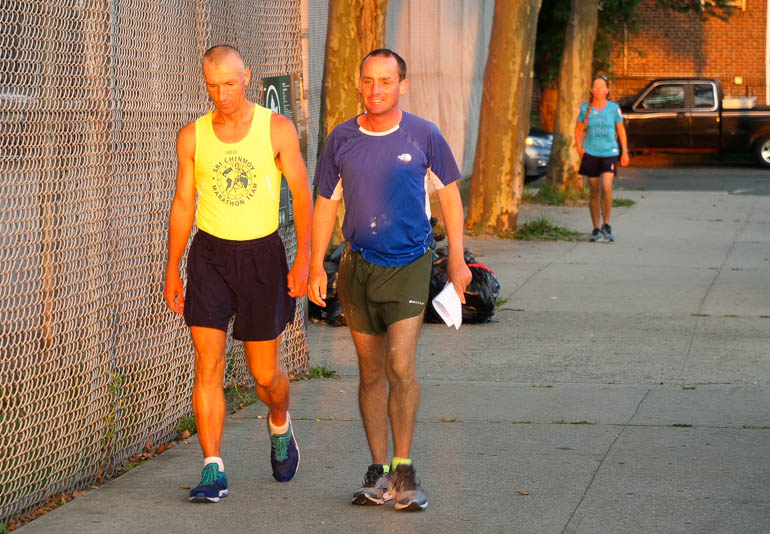 Doing his best
Flower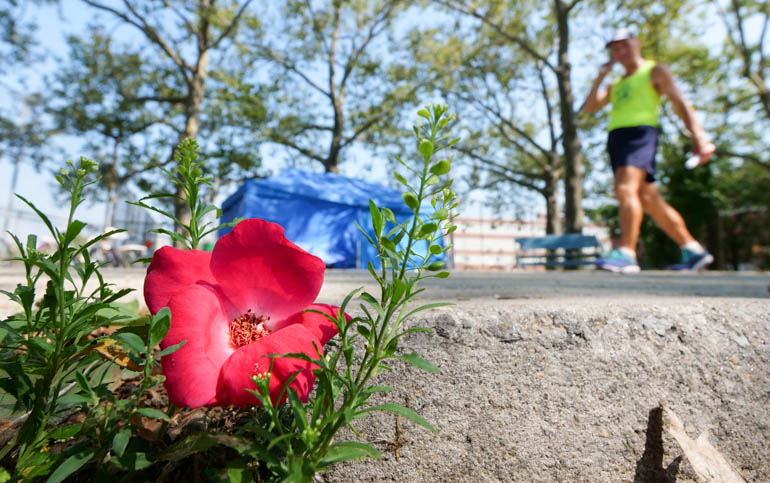 3100 mile t shirts
Swamiji
Flower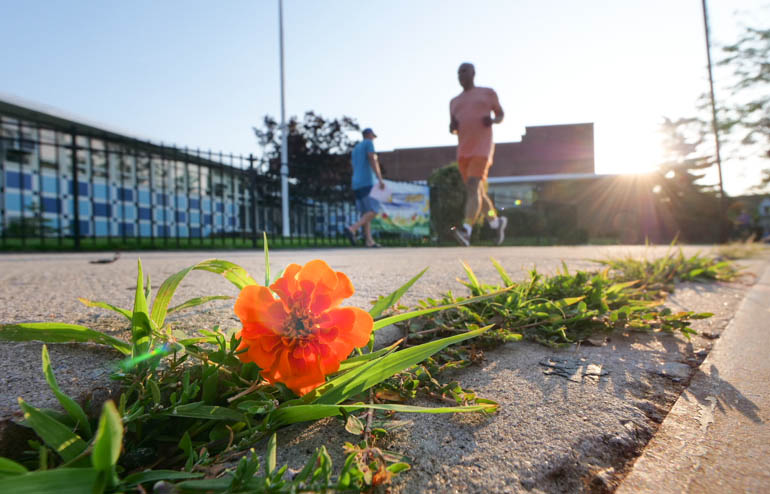 Bipin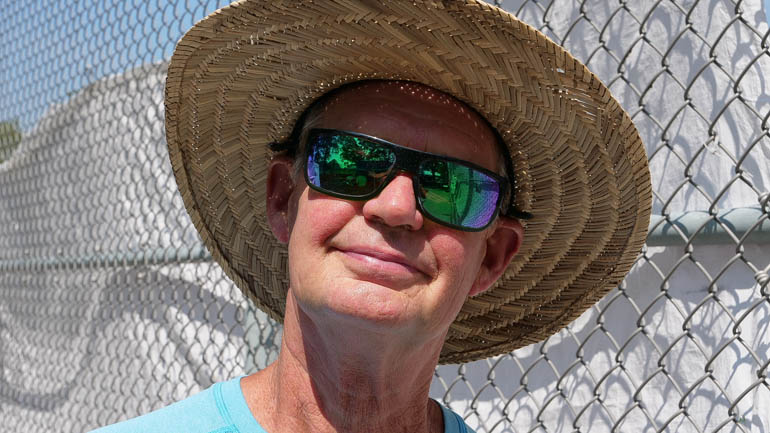 "Now don't come again without peanuts, cashews, almonds, and……macadamia nuts."
Utpal Interviewed by Nirjharini
Poem of the Day held by Suprabha
God's
Compassion-Eye
Strengthens
My heart.
Sri Chinmoy
July 29th, 2006
Enthusiasm Awakeners
I happily welcome
My sweet days.
I bravely welcome
My bitter days.