She has completed 3 full weeks here at the Self Transcendence 3100 mile race and Kaneenika has 1325 miles to show for it.  Her performance thus far has been consistent and impressive.  So well that she is in fact in 3rd place overall, and if it really mattered much, at this point she is just 40 miles behind 2nd place.
I ask her if at this point, which is nearly half way, if she ever gets more relaxed about the race.  "I was  just thinking about that.  That I wanted to be more relaxed."
"There isn't a point when you can be relaxed.  But today I  was thinking that maybe I should be more relaxed.  I think that in my mind I need to be more relaxed."
When I ask her how this can be done.  "I think the answer is to think more about the Supreme.  To remember why I am in the race."
"Sometimes you  just accumulate the miles.  But sometimes you get into a state where you see that there is much more going on here.  It is not just the numbers on the board.  There is a duty that we runners have here to inspire the world.  To do our best.  To transcend what is in our way."
"You go through so many moods and emotions.  I think the hard part is when you struggle.  You are tired, you are sore, but you know that there is always a solution."
"Sometimes it comes from outer help.  Sometimes it is more from your brothers and sisters and their encouragement.  From the people here and whoever.  I realized at the beginning of the race.  This is my 3rd race here. I started noticing things that I didn't notice before.  The big pine tree. (she points ahead) I didn't notice that it is so magnificent."
"I thought it is just like in life.  You go through your daily routine.  It is up to you how you take the circumstances and what you take from it."
I mention that she is in 3rd place.  "I am trying to not think about it.  It is still too early in the race.  You just never know what is around the corner."
You can make the fastest progress
If you can say,
"I came into the world
To love God, only God.
I came into the world
To serve God, only God.
I came into the world
To manifest God,
Only God."
Andy Cable updating the Board for day 22
Clock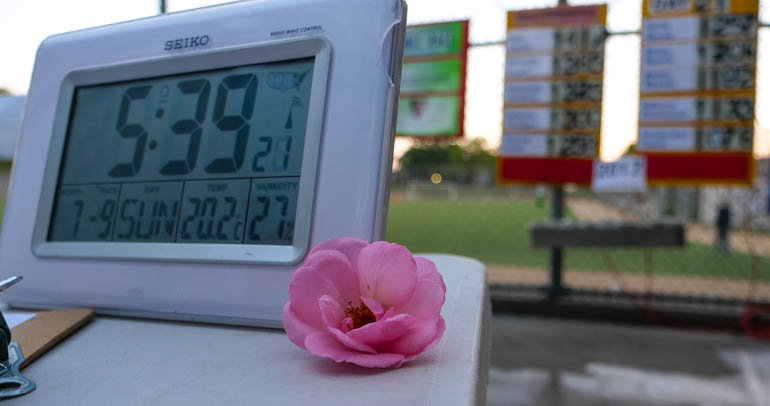 Alan
Joke
Suhasini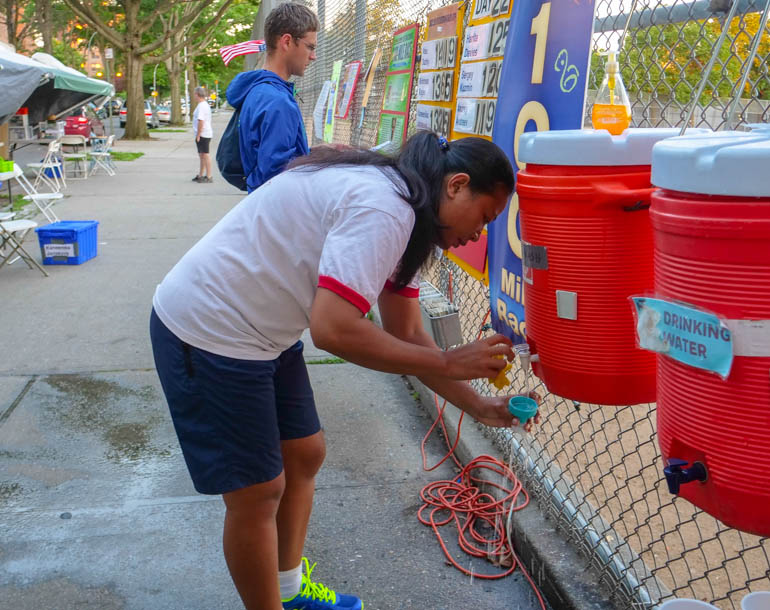 Kaneenika and Harita arrive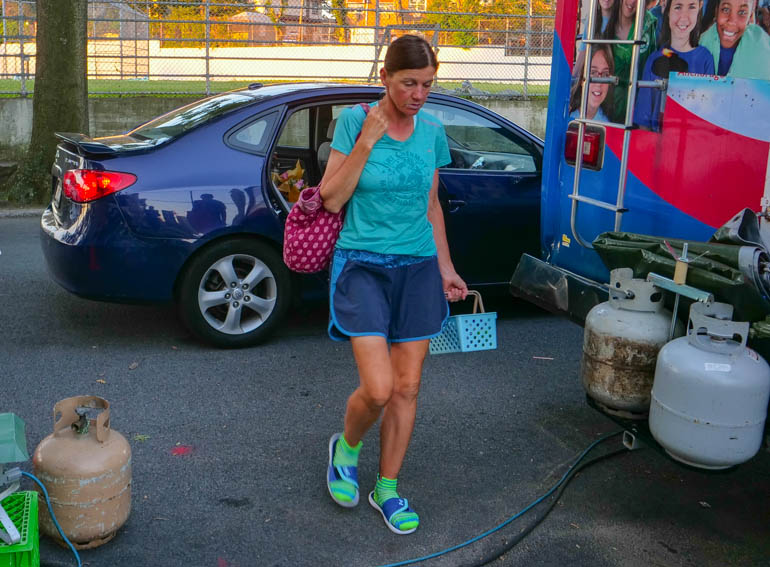 Getting organized
Sergey arrives
The little jobs
Andy greets Stutisheel
Tired Nidhruvi
Boys setting up
Smarana
Alan
Taking a picture of the board
Yuri
Rupantar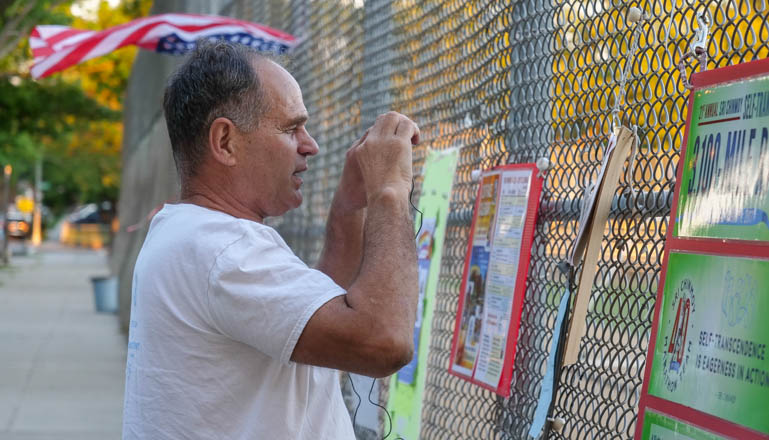 Smarana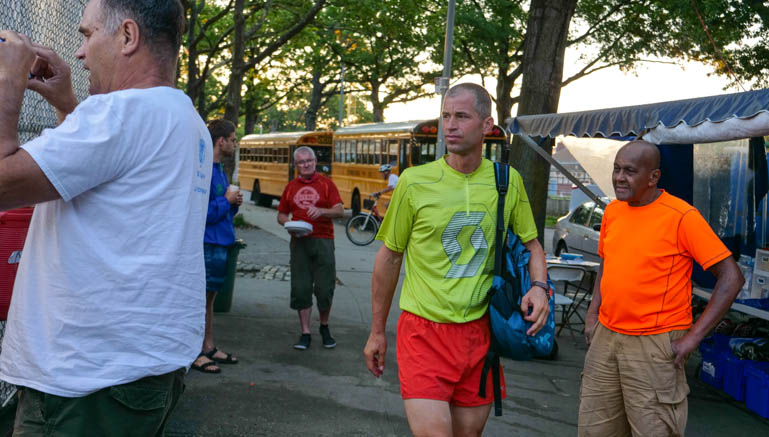 Vajra
Sergey taking a hard look at the results
Smarana getting out shoes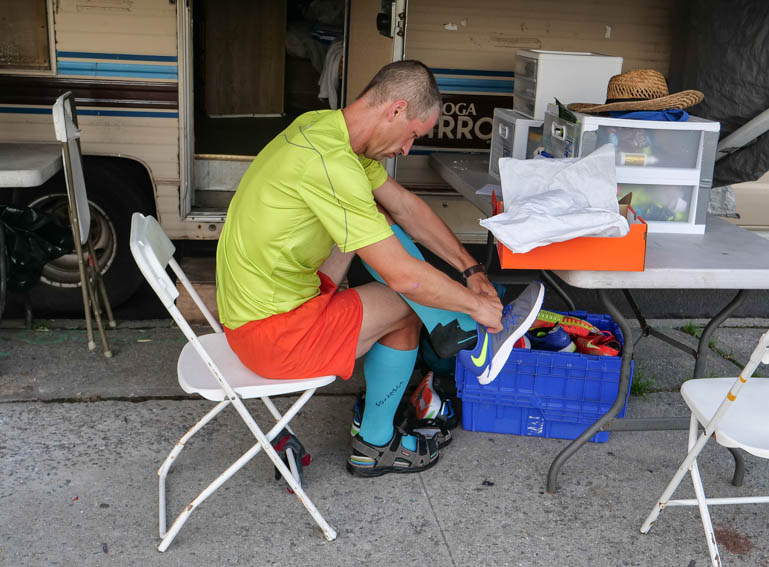 Little jobs
Nearly time
Start Day 22
Fountain
A terrific day
Vasu did 64 miles 117 laps
He now has 1419 miles
He leads Nirbhasa by 54 miles
Stay happy
Nirbhasa did the most miles of the day 64 118 laps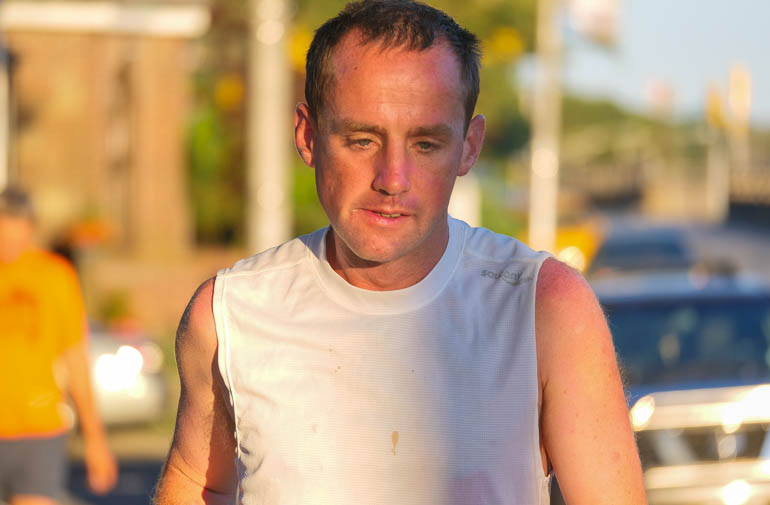 He now has 1365 miles
He had a little fall yesterday and scraped his knees
Telling a joke with Smarana
Doing very well
Flower
Kaneenika did 63 miles 115 laps
She has 1325 miles
Stretching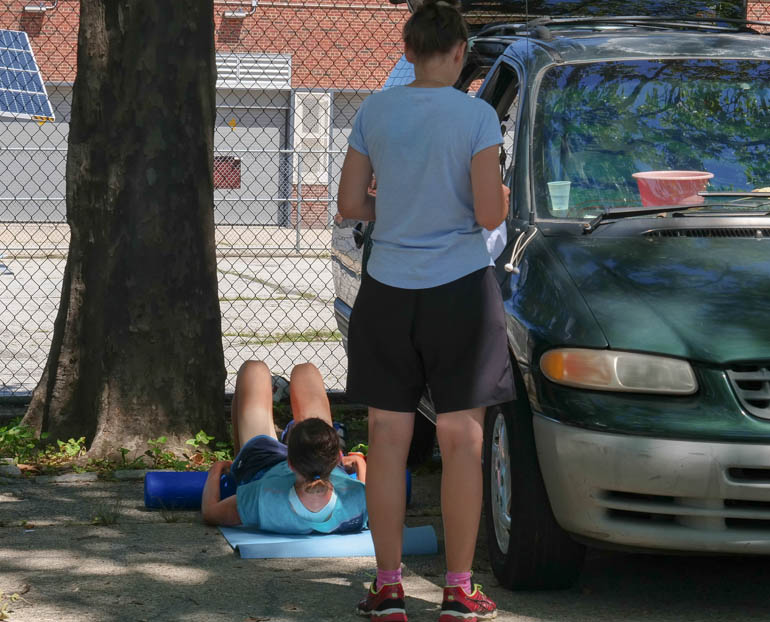 With Suhasini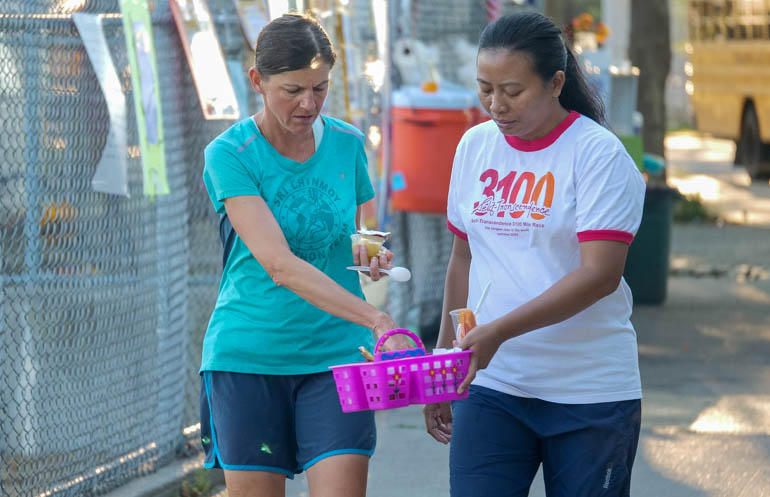 Flower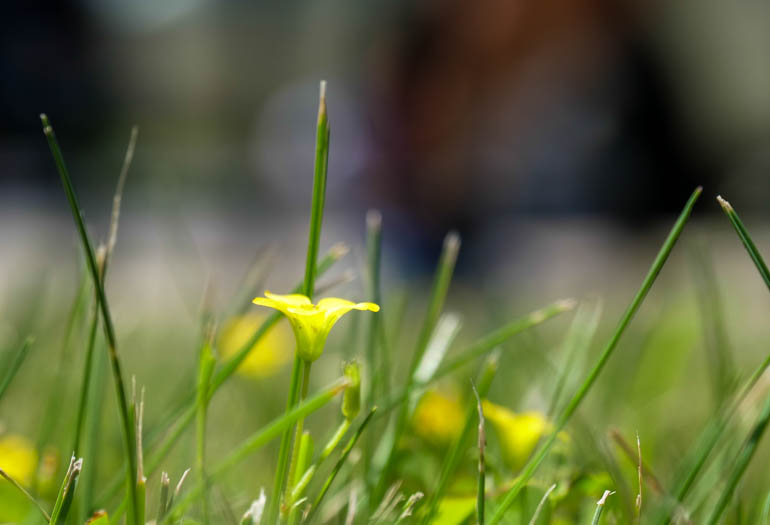 Smarana did 62 miles 114 laps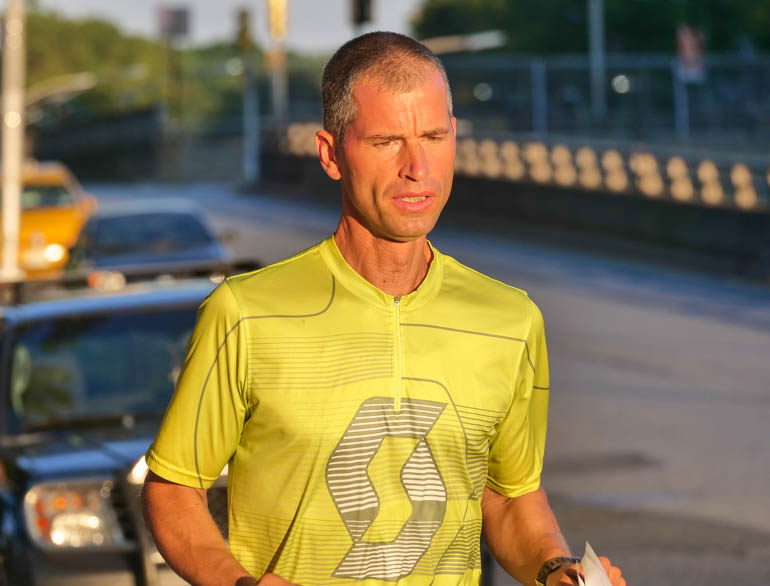 He now has 1300 miles
A bit of green
Yolanda had 59 miles 109 laps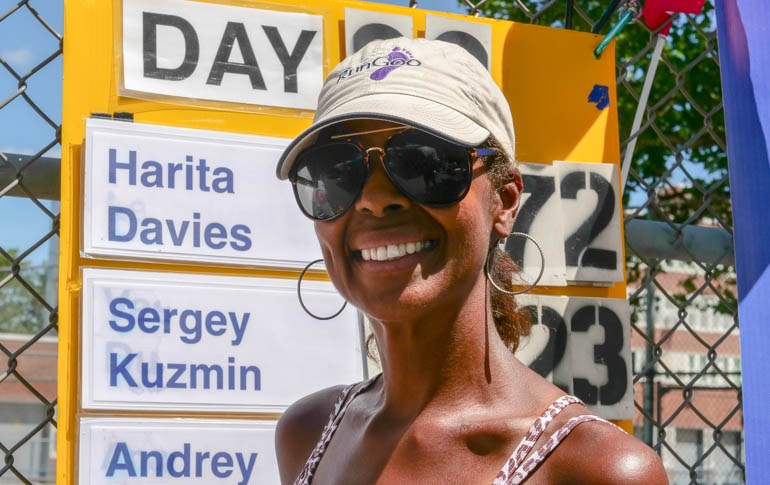 She is now in 5th place with 1258 miles
Making friends and inspiring others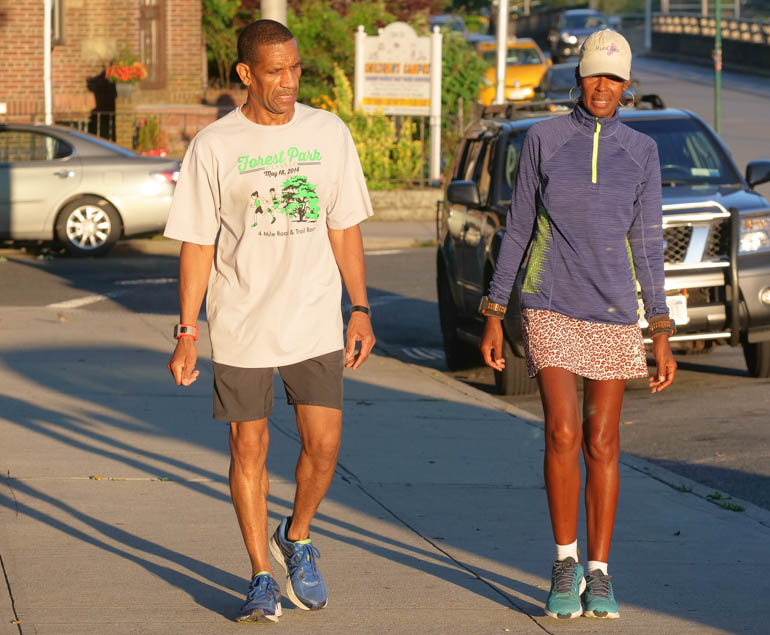 Being crewed by Andy Cable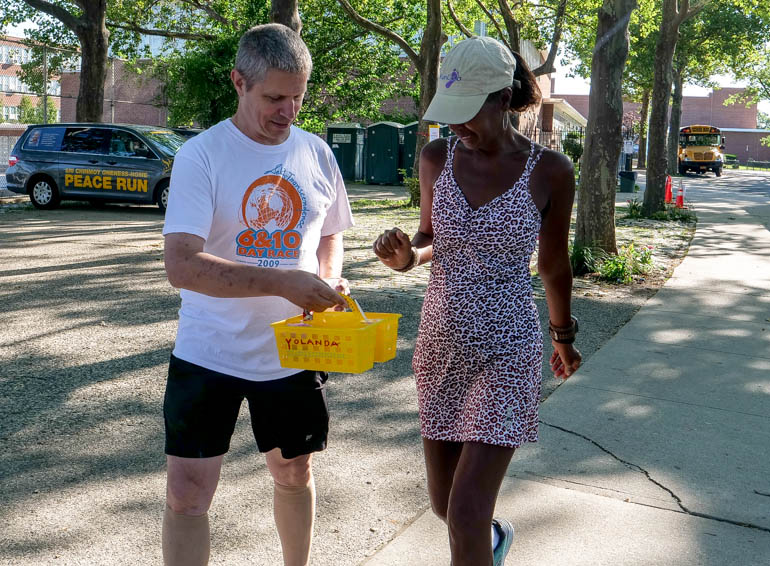 The Diva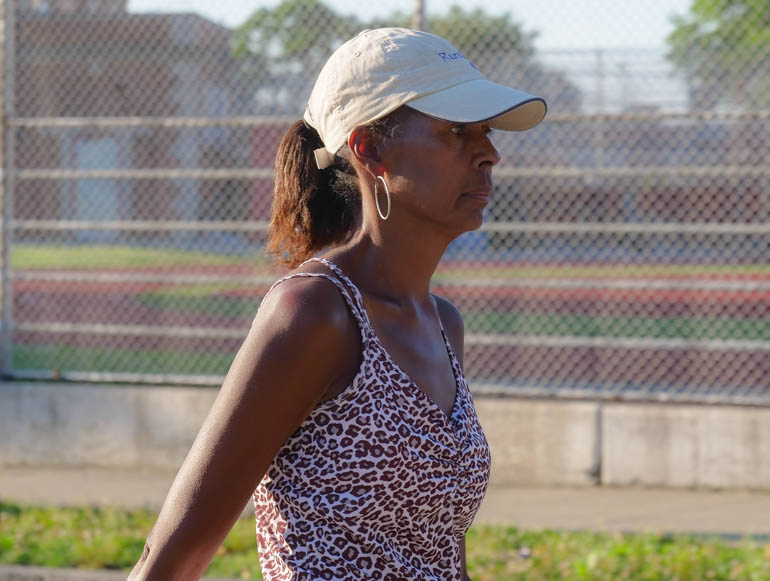 Flower
Harita did 57 miles 105 laps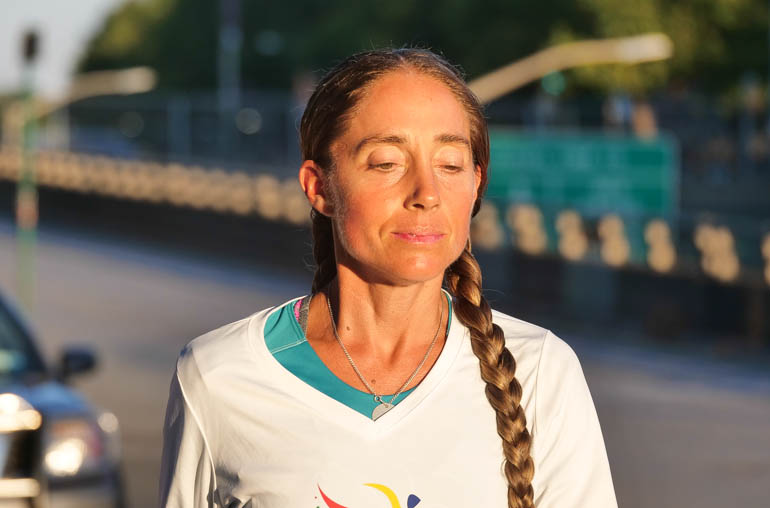 She has 1257 miles
Telling jokes with Nidhruvi
Having the challenge of shinsplints
She has a great team
Flower
Sergey did 43 miles 80 laps
He now has 1204 miles
"I am so tired and I just walked from home……How do they do it?"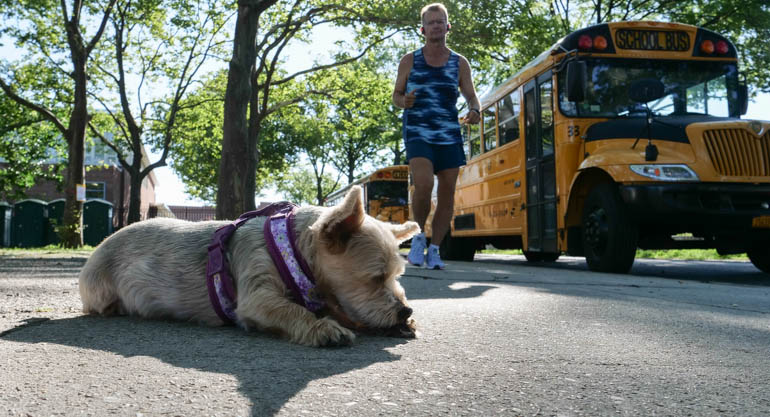 Andrey did 54 miles 100 laps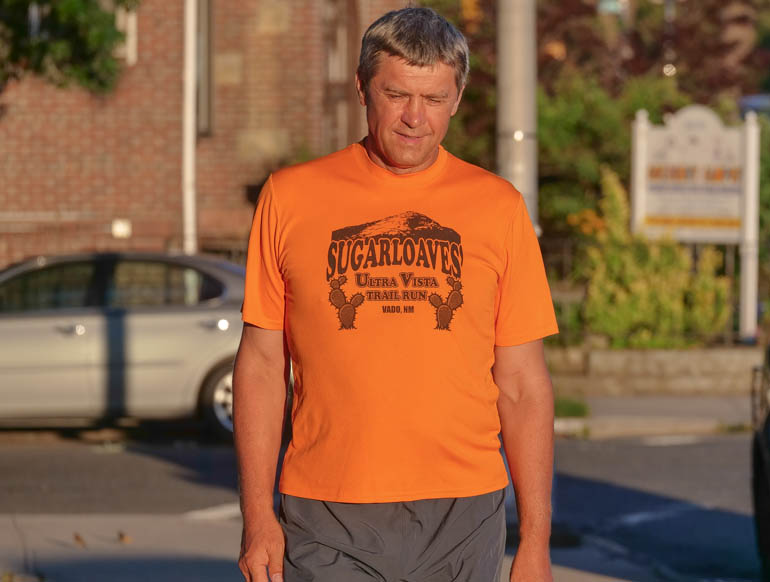 He now has 1191 miles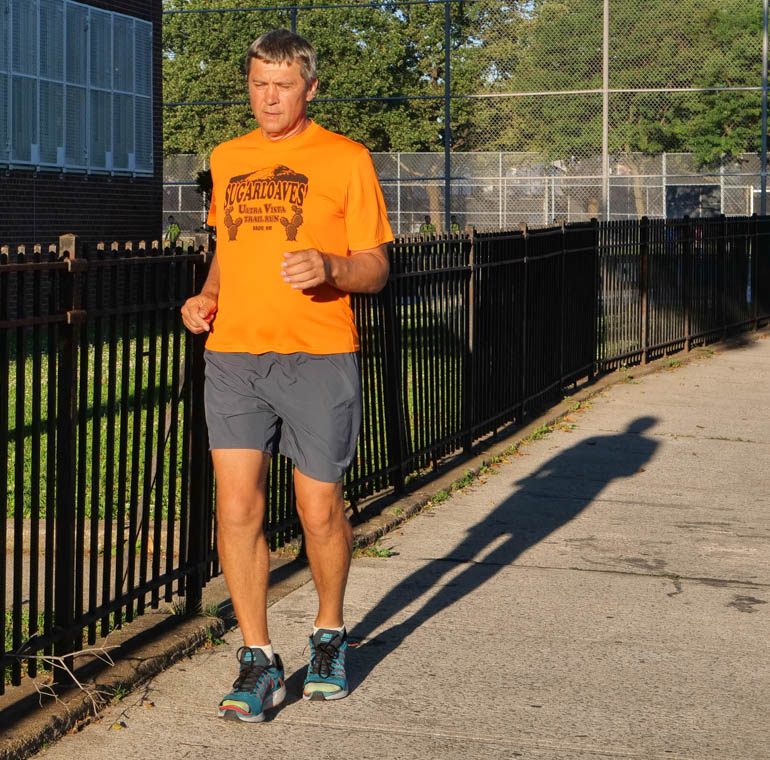 A bit of green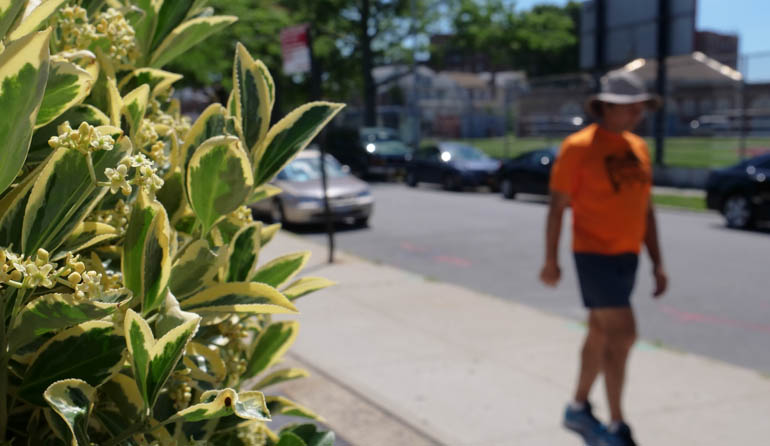 Nidhruvi did 52 miles  96 laps
She has 1133 miles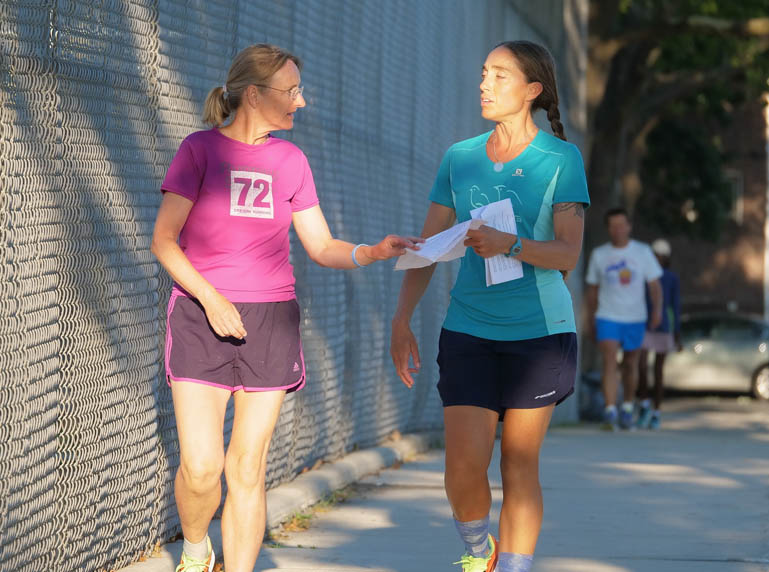 Telling jokes
With Devarupi
Flower
Ananda-Lahari had 45 miles
He now has 1076 miles
Flower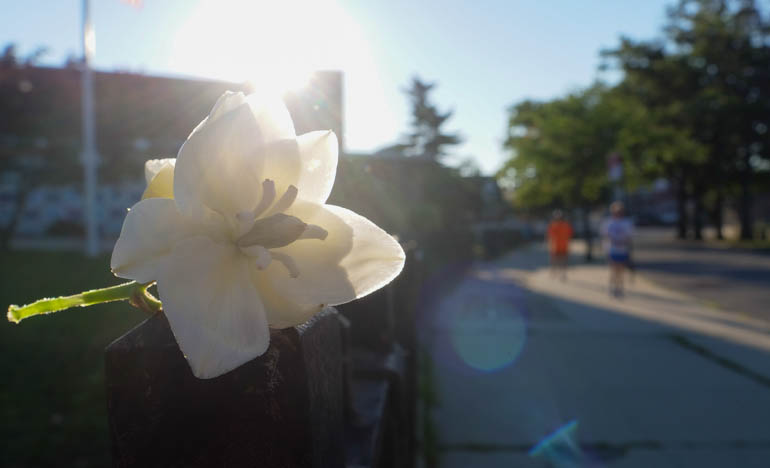 Swamiji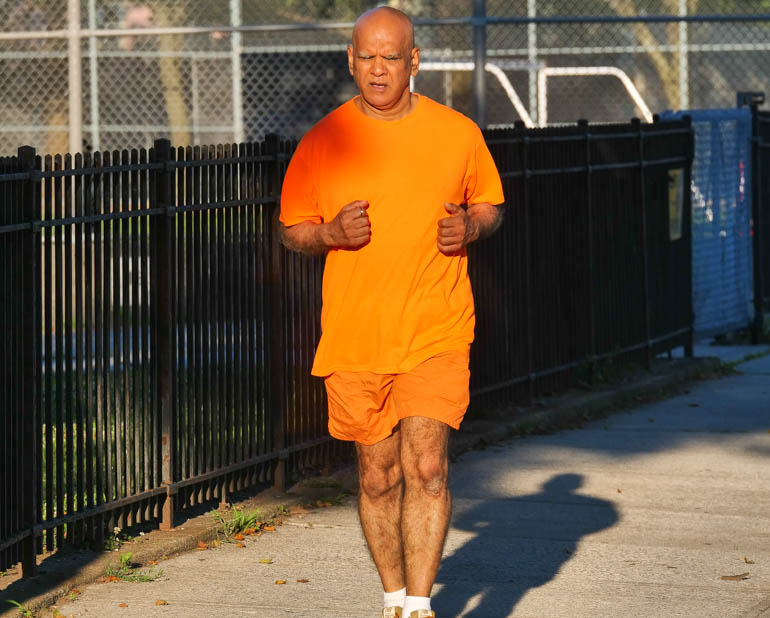 Flower
Parvati and her missing cat sign
Sahishnu with his week 3 race report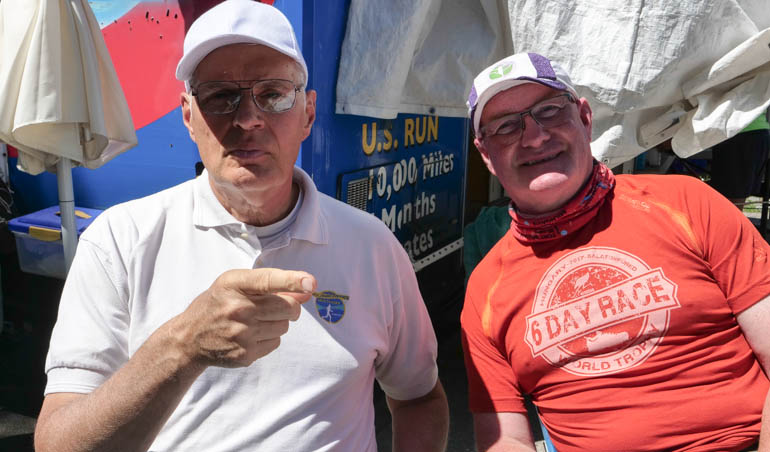 *Sahishnu noted how all 10 runners stayed late last night.  8 out of 10 ran until there was absolutely no time left on the clock.*
Click to Play:
Antana reads the Daily Prayer
Click to Play:
Enthusiasm Awakeners
Click to Play:
When God is in my heart,
I start the race.
When I am in God's Heart,
I complete the race.