"I guess I am happy."  One can't blame Ashirvad if he is a little uncertain of his feelings.  This is his first 6 day race and over the course of the past 5 days he has run 212 miles.
"It is a great opportunity to be here.  Everything is perfect."  When asked what got him to come out and run this year.   "I have a lot of friends who are good runners, not like me, and they somehow encouraged me.  I never even thought about doing it till some time last year." In earlier years he came many times to help with computer technical support.
"What happens here is magical somehow.  There is an energy, there is a feeling that goes through everything."  Ashirvad says this energy permeates not just the other runners but also the course and as well all those who help or even come by to support the race.
"I have started to take notice and realize every place along the course.  There is a certain identity."  Nothing goes unnoticed from the puddles to the trash cans to the trees.  "Each becomes an element that makes the course so unique."
He says all the experiences both high and low force you to live in the moment.  "It keeps you focused on right here right now."
"I am surprised that my mind did not go off or start to get bored because there is always something new.  It is either the pain or an experience that you have, or the weather. All those things are changing all the time.  It forces you to be in the moment."
"I am of course happy.  The last day is the happiest day of the entire race."
Andrei says that he thinks about the race quite often at home and has deep feelings about it.  "I get inspiration when I think about it."
He says while the race goes on he sometimes feels pressure and even that I don't like it.  "But after awhile when I recover and feel better.  Now everything is okay."
"From the 2n or 3rd day I feel as though I have changed my mind a little bit.  My problems I felt like they disappeared, or became no so important.  After this I felt peace was coming into me, into my mind.  No problems bothered me."
"Its been an amazing experience."  Ashadeep is running her very first 6 day race.
"There have definitely been highs and lows.  But everything has been a miracle.  The race has totally blown my mind in every way."
She says she is surprised what the body can accomplish when grace descends.
"I tried my best not to have any expectations.  I did want to make the 150 miles over the first 3 days.  I knew that was Sri Chinmoy's original cutoff.  "I was very happy that I completed that.  For the next 3 days I was just happy that I could continue.  Ashadeep has 241 miles for 5 days.
She says that she will be both a little happy and a little sad when tomorrow she is completing her last lap of the race.  "Definitely it is very magical out here.  There is a very strong force."
The furthest she has ever raced is the 47 mile race.  When asked why the big jump to this race, "just my heart."
"I have been to this race many times to help count.  I have always felt a pull towards it.  "It took me 4 years to get ready and to actually do it."
*Click on the Read More Button below to see rest of report*
Budjargal has already set a personal best in the 10 race and he has more than a day left.  Earlier he set the Mongolian record for 1000km.  Igor is 2nd with 637 miles
Jesper is 3rd with 570 miles.  He spent several hours this morning running and chatting with Ashprihanal
Ashprihanal leads with 373 miles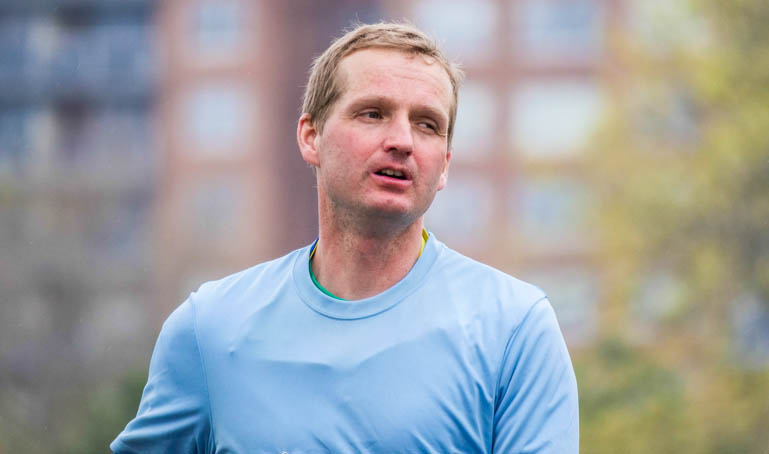 "Rainy weather.  This is my kind of day.  I am going to knock off a lot of miles"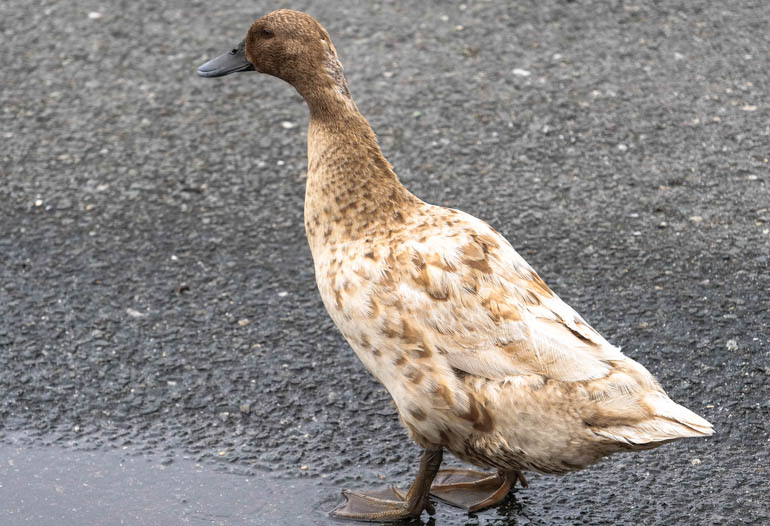 Nataliya leads the 10 day women with 514 miles
10 Day Board
"Everybody is number 1"
Vinati is 2nd with 494 miles
John Geesler is 2nd in the 6 day with 352 miles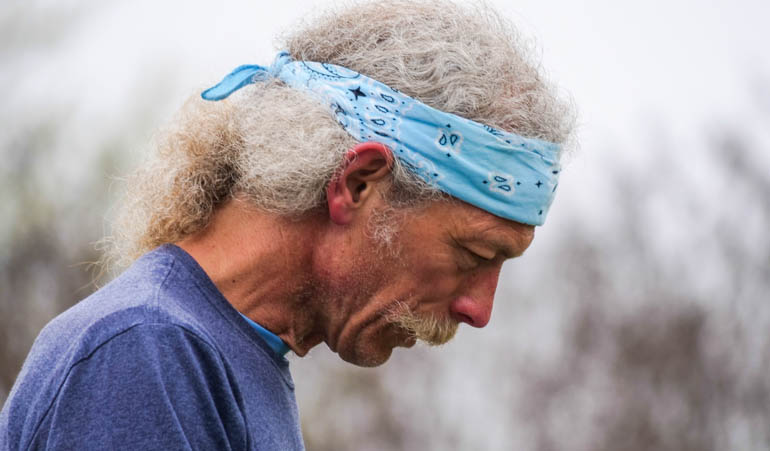 Susan Marshall has taken the lead in the women's 6 day race with 334 miles
Brought to my attention by Hridayinee
6 Day Board
Time to announce the runners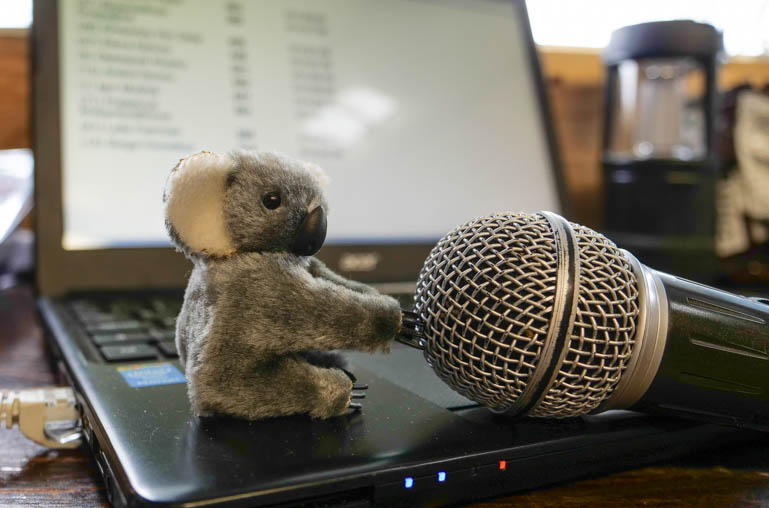 Click below to watch Dipali's Daily Race Tip
It has been raining off and on for the past 24 hours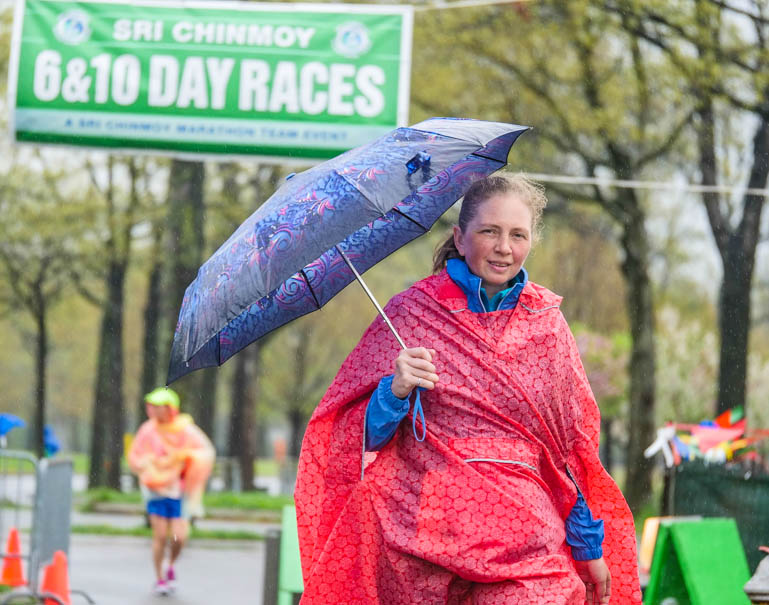 Some celebrate the rain more than others.
Times for friendship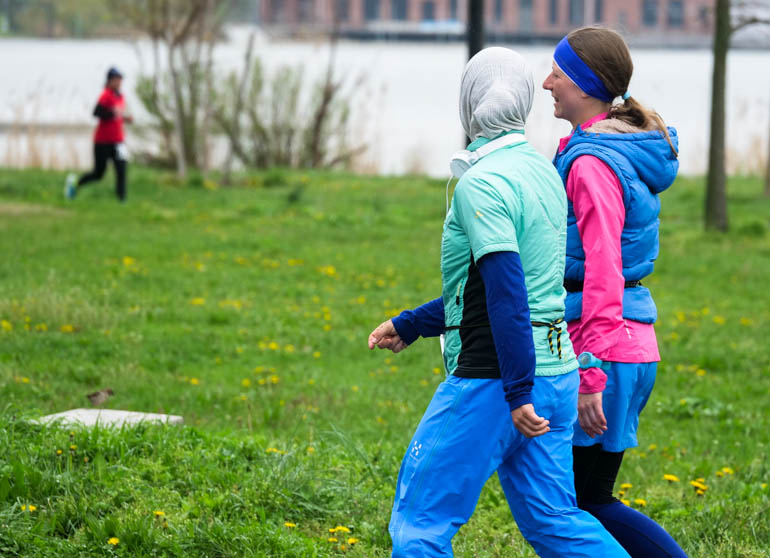 Flower
A friend along the way
Vasuprada
"Got this game covered"
Gudrun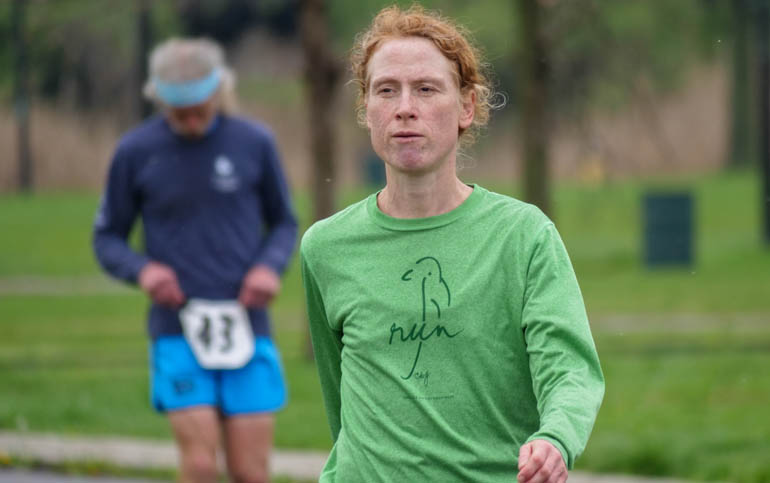 Sometimes we all have the world on our minds
Todd in his first 6 day
Flower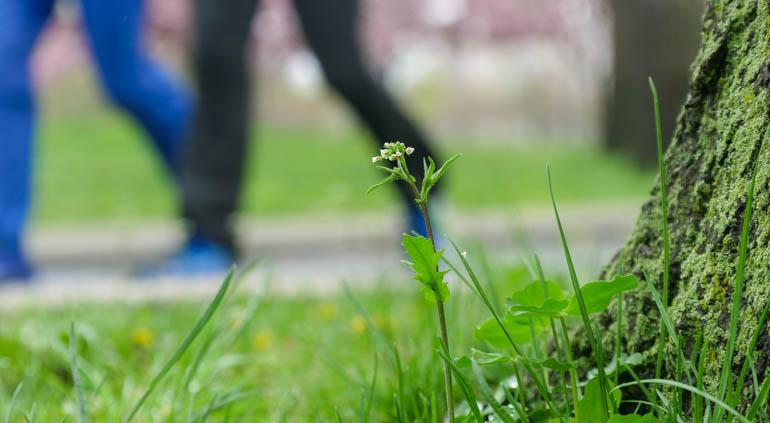 Half of the Mark D crew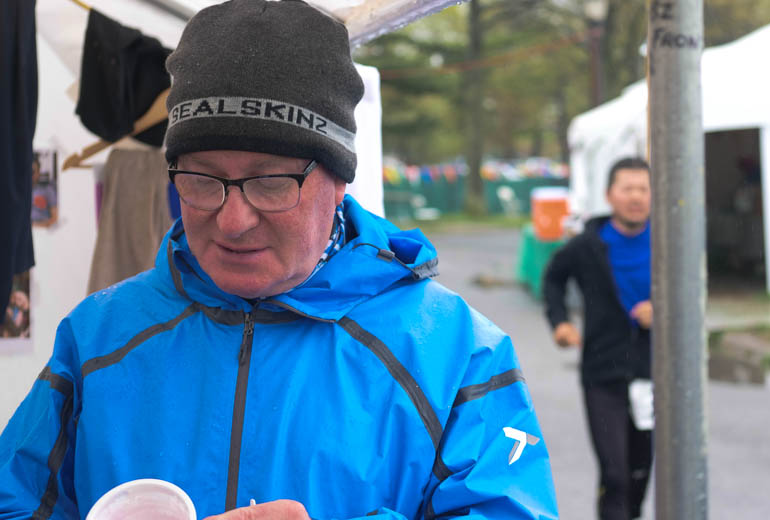 "We are just having fun."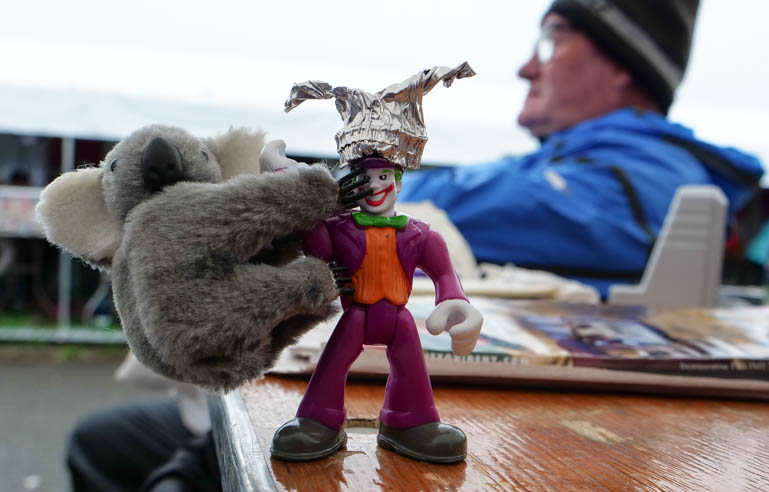 Shirley running fast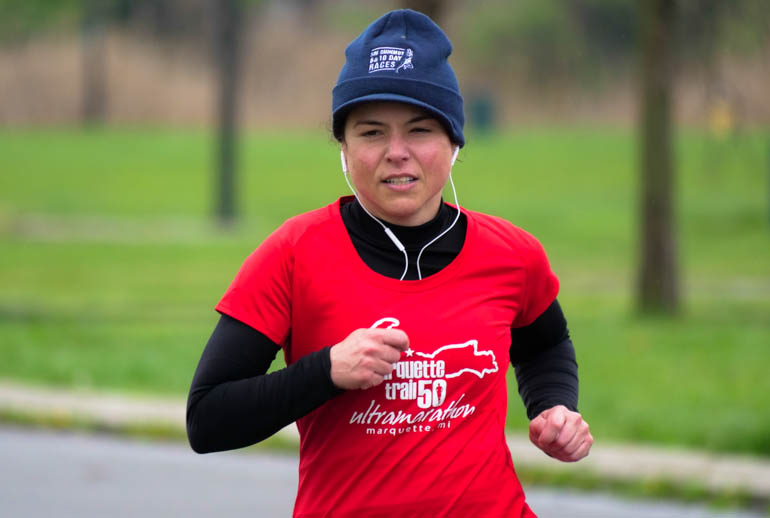 Staying dry and moving, Arun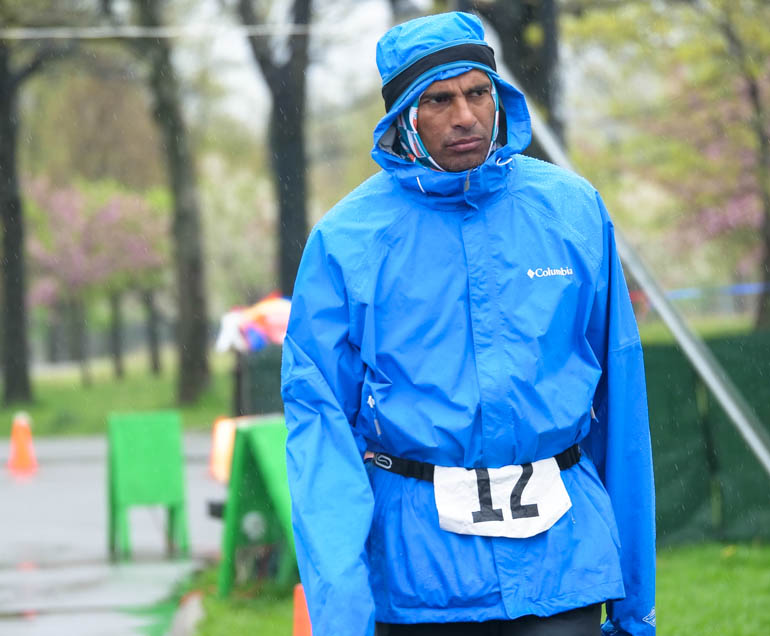 Arun taking a visit to medical
Joe
Albena
"Can I get a little help with this door.  I need to take a shower."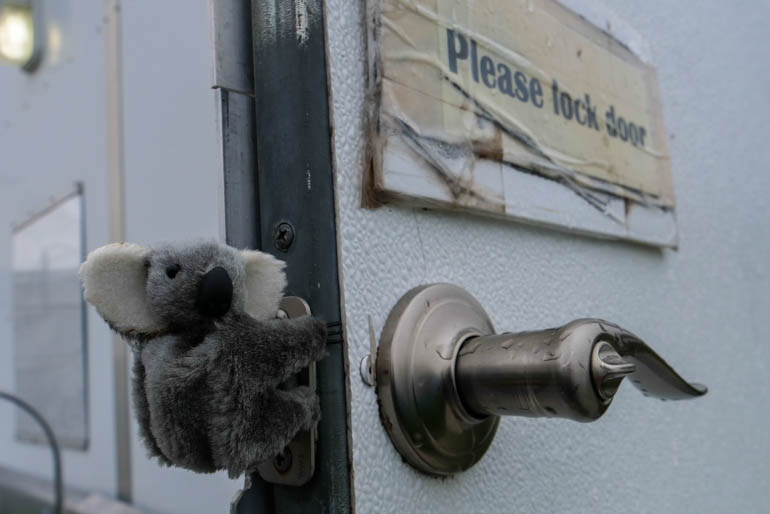 Volodymyr coaching Baltabek
Keeping watch
Keeping dry Durba
Elena
"Come on guys get in line.  It will be easier just like geese."
Laila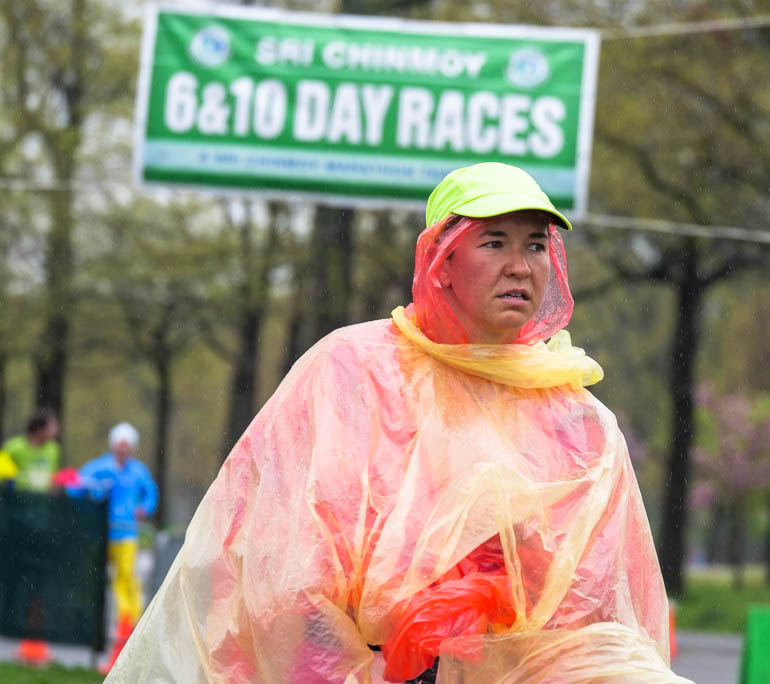 "Koala's get sleepy too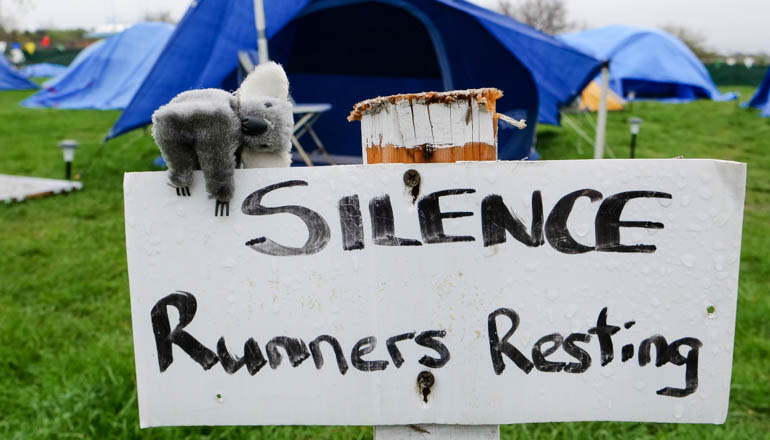 Georgs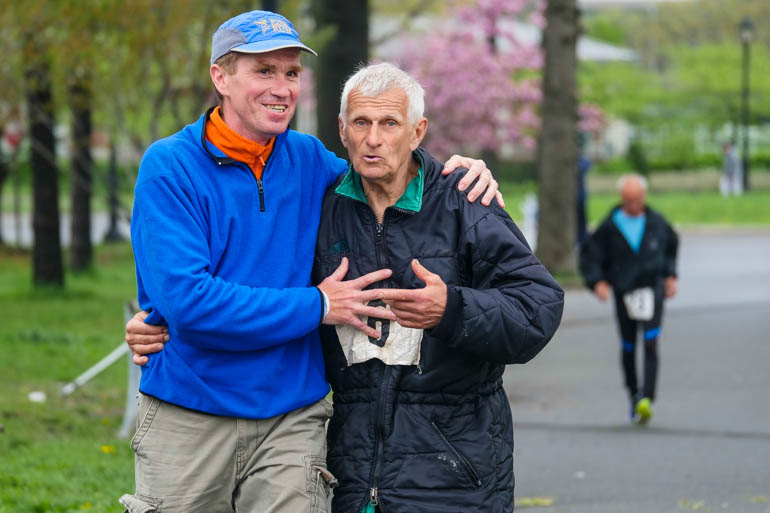 Mark Dorion
"A great view from here."
Sandro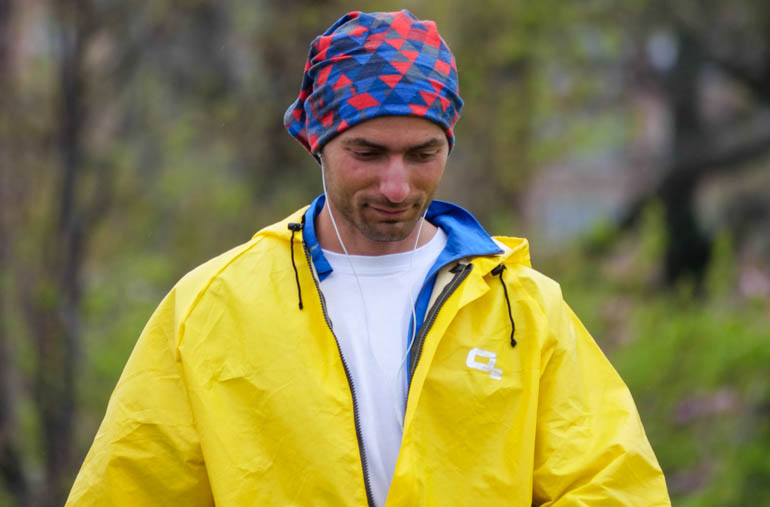 Mark McCaslin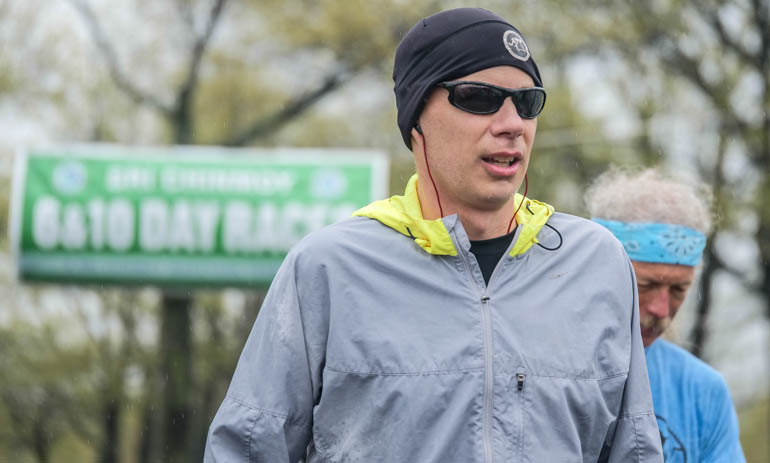 Vajra working in medical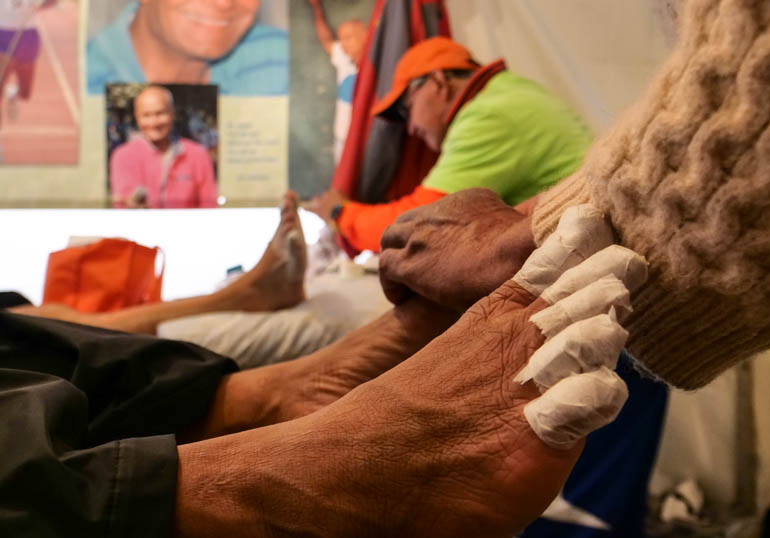 Rupasena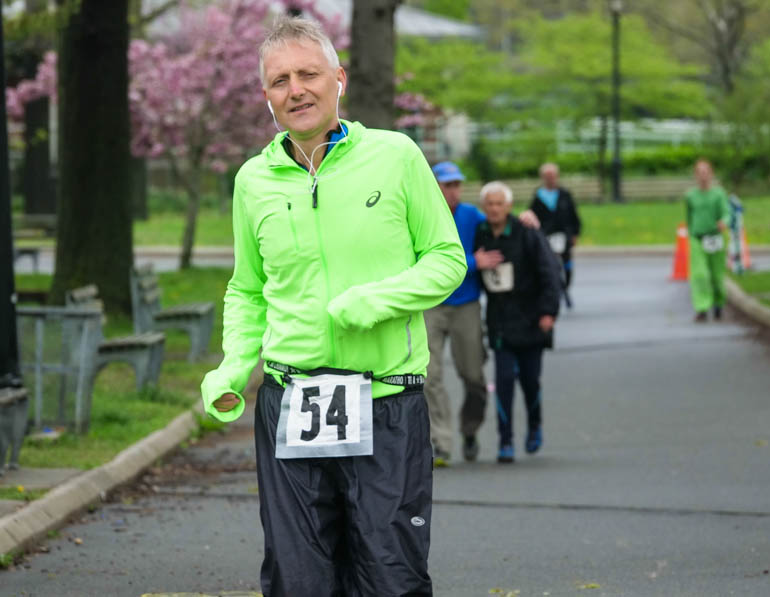 Koalas know a thing or two about climbing trees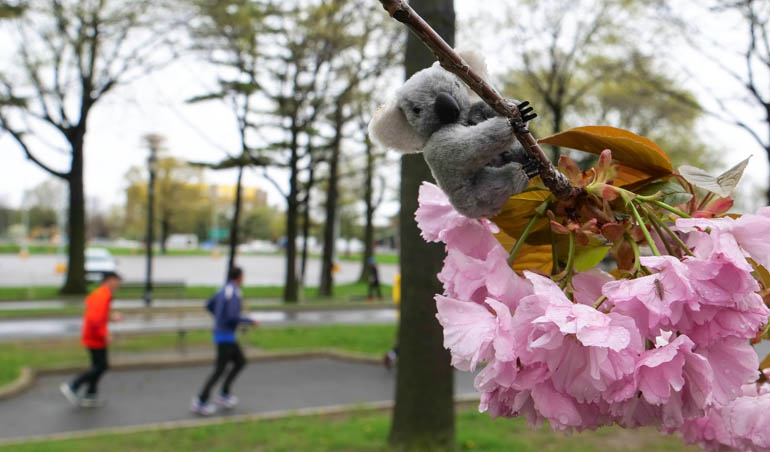 Ronnie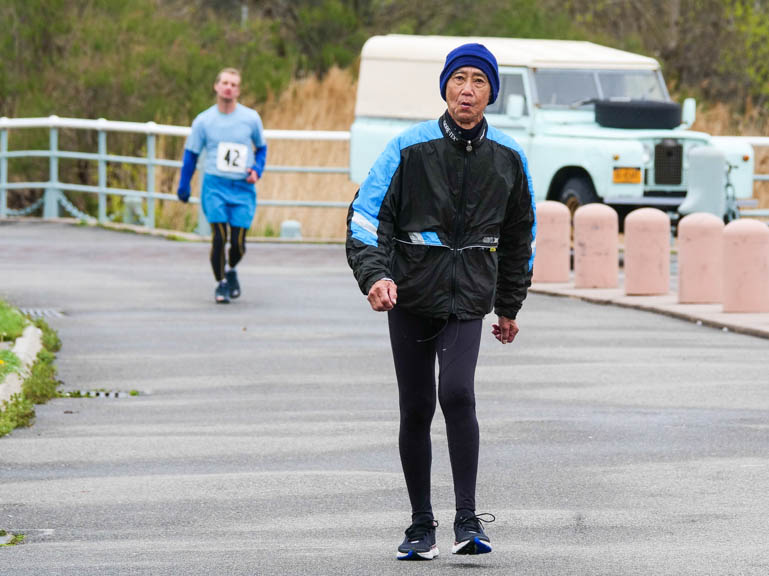 Richard
Michel
Vedisha and flower
Pedja
Mario working on feet
"Dandelions are really great flowers"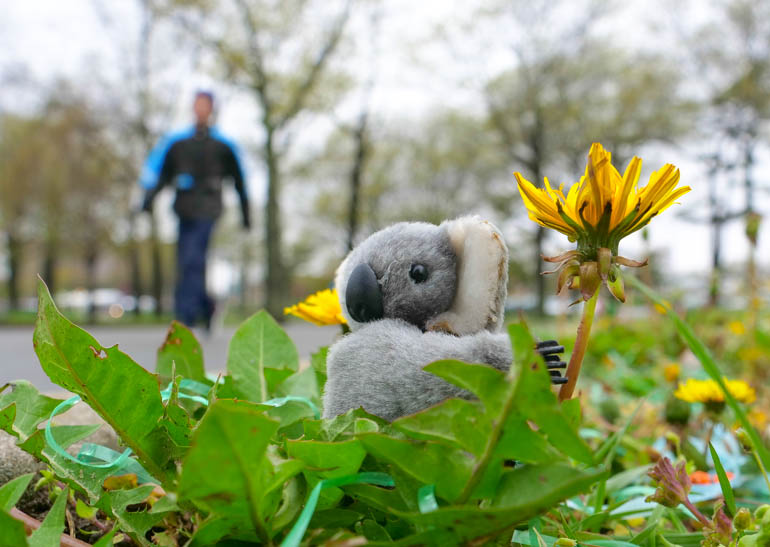 Petra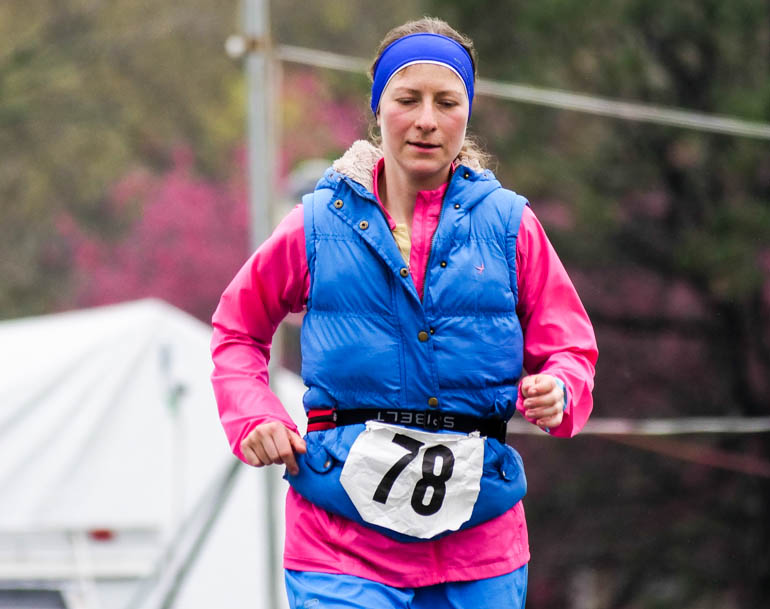 Priyavadin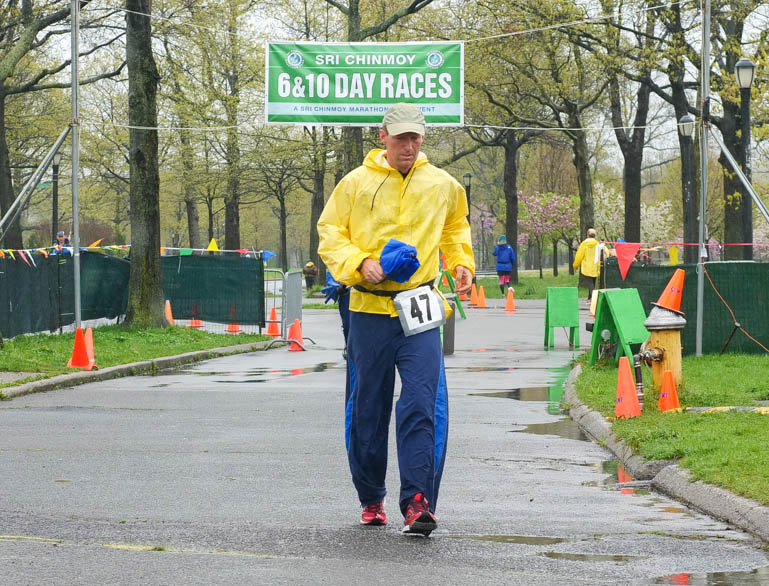 "O no.   You mean this is the last day"
Patanga and Ushika having fun
Oleksandr