"I like to challenge myself."
This is the 4th time Budjargal Byambaa has come to the race and so far he has run spectacularly and consistently over the past 6 days. He has 456 miles and leads the 10 day field by 21 miles.  When I ask him why he is running so much better this year he says, "I made sure that I trained better back in my home in Mongolia."
* translation courtesy of Ariuka*
"In previous years my training was split between Canada, U.S., and China.  This time what worked out well was I trained in my country Mongolia.  The climate there is very friendly, and good for challenging yourself. "
He adds that his goal is both to run well with big miles and win the race.  As to what he has learned, "Your heart power is much stronger than your mind power.  If you stay in the heart, you can forget all about your pains."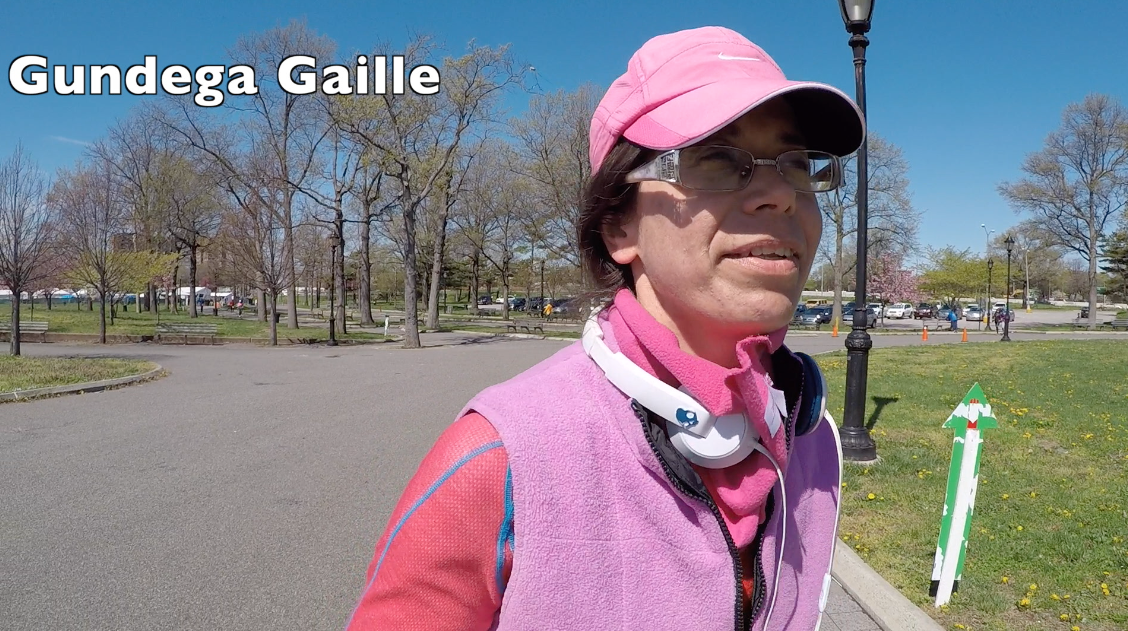 "It has been dark for 2 days and now that it is sunny people are starting to feel happy." Gundega has done the race 5 times and this is the 2nd time she has been in the 10 day.  After 6 days she has 327 miles and is in 4th place.
The difference between the 10 and 6 is that the 10 is a longer experience.  As for her miles she says, "when I started I think I cared but then after 4 days I had an interesting inner experience.  I wasn't caring about the right thing."   She realized that more important than her mileage was being in a good consciousness."
When that happened she immediately felt her stress and worries vanish.  "I am so happy."
I ask her how it is possible to be in a good consciousness when the race is so difficult.  "You can walk, you listen to music, You can imagine you are a small child.  You can do many many things."
Gundega says every race she is shown something new.  "You always learn something about yourself.  It is really really important.  It is progress."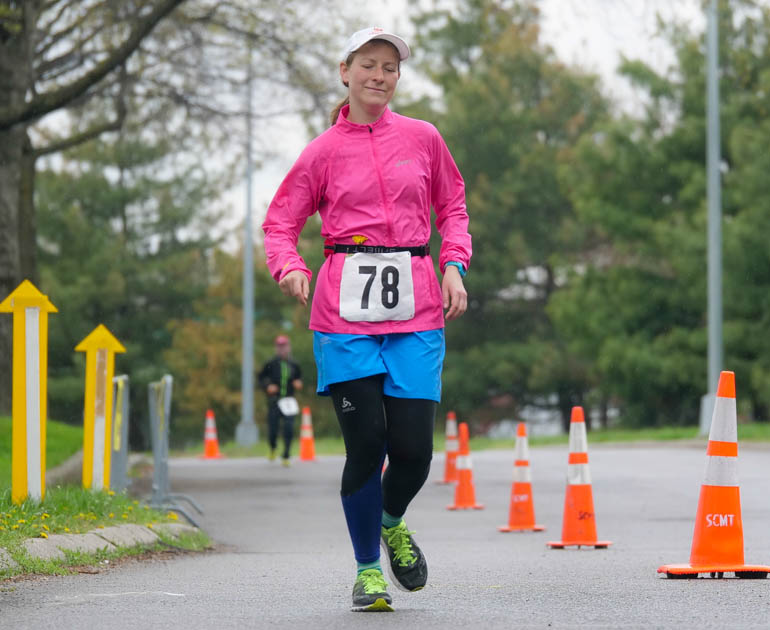 "I spent all of last year preparing for the race."  Injured, she could not run the 6 day last year.  How she got interested she says, "it started 4 years ago when I came to help at the 3100 mile race.  It gave me the inspiration to start training for this event."
"The energy at these races is so amazing.  I didn't come with any big expectations I just wanted to offer myself and do my best.  This year was going to be a learning experience."  After 2 days she has 126 miles.
She feels that being happy and joyful and having positive thoughts are really important to the race experience.  "It makes such a difference in how one feels."
*Please Click the Read More Button below to see the rest of the report*
Igor has 425 miles and is in 2nd…..Albena has 280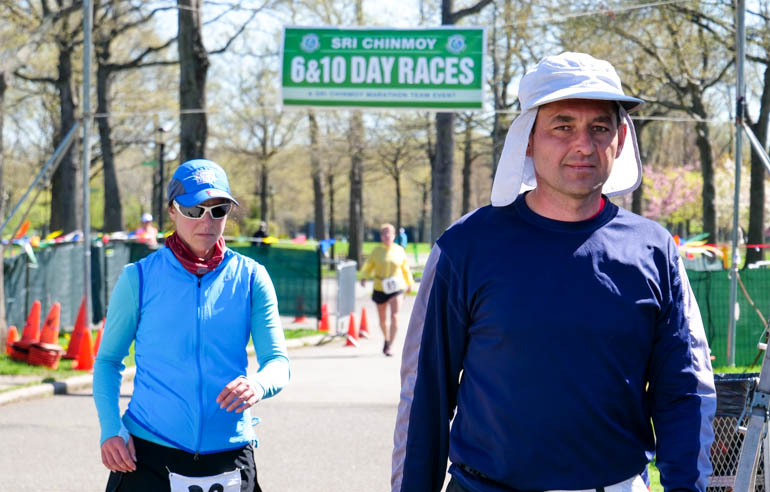 Nataliya is leading the 10 day women with 342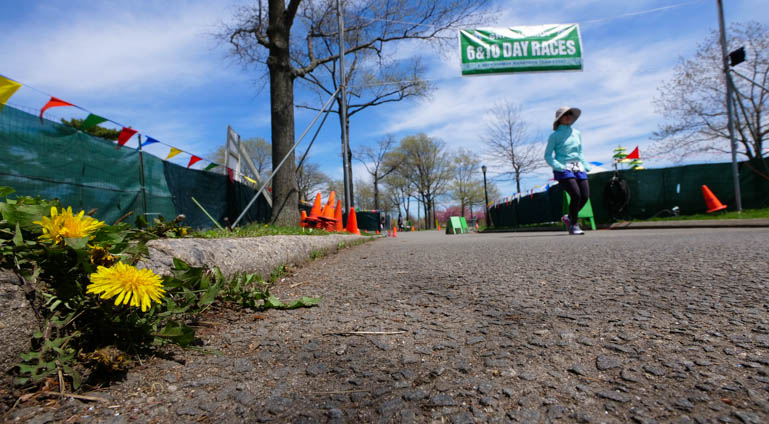 Ashprihanal leads the men with 180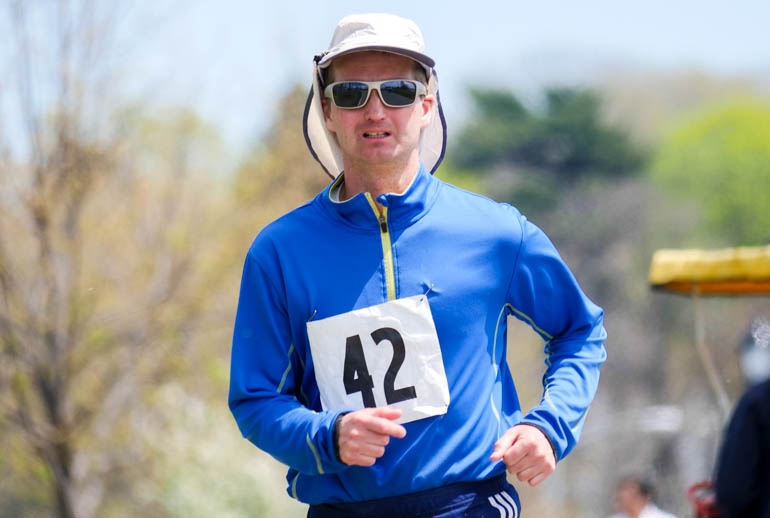 John Geesler is 2nd with 166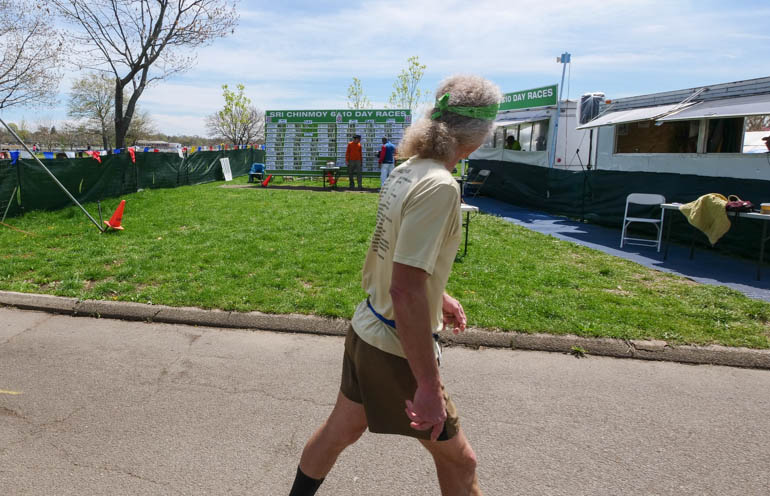 Todd is 2nd with 138
flower
Vikena is 2nd with 142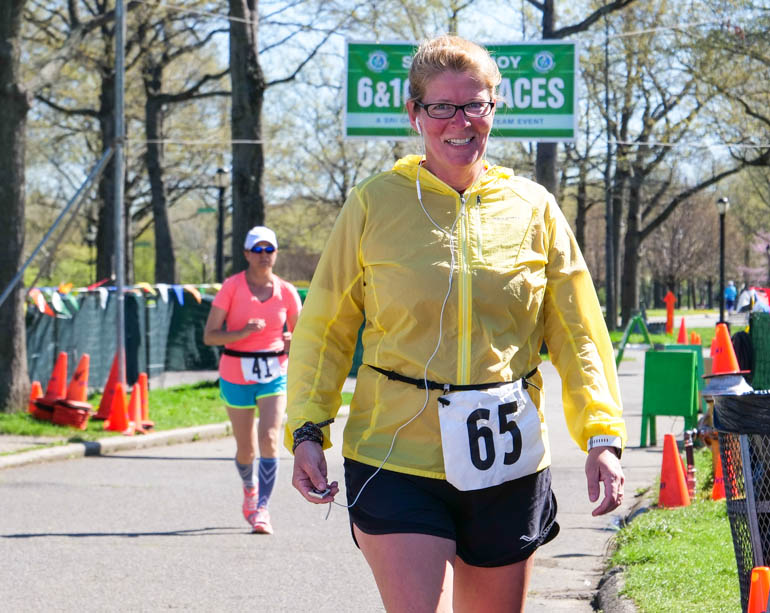 Susan is 3rd with 132
Feet
Warm sunny day and the runners are drinking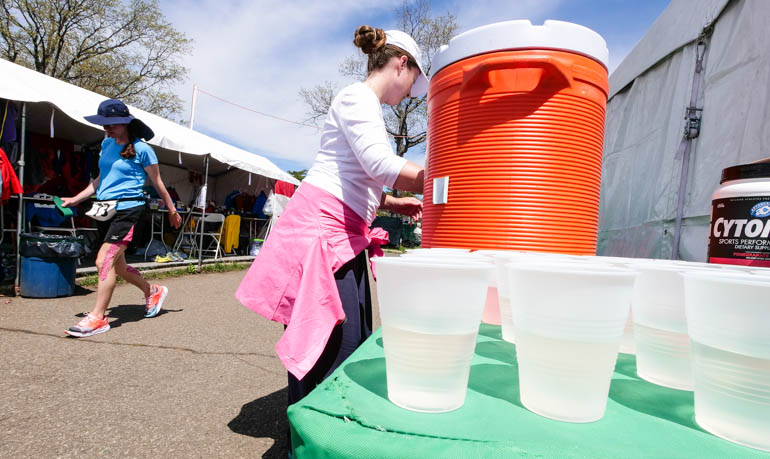 Bubbles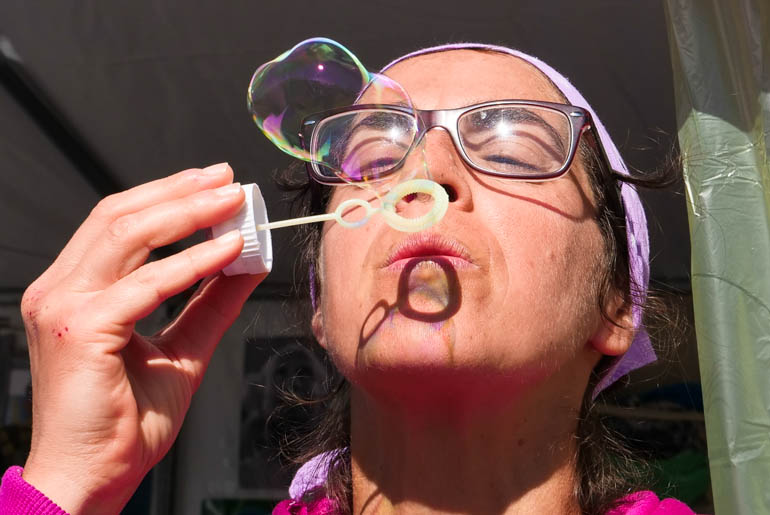 Wendy who is helping Mark D presents me with a Yorkshire pin
Sweet potato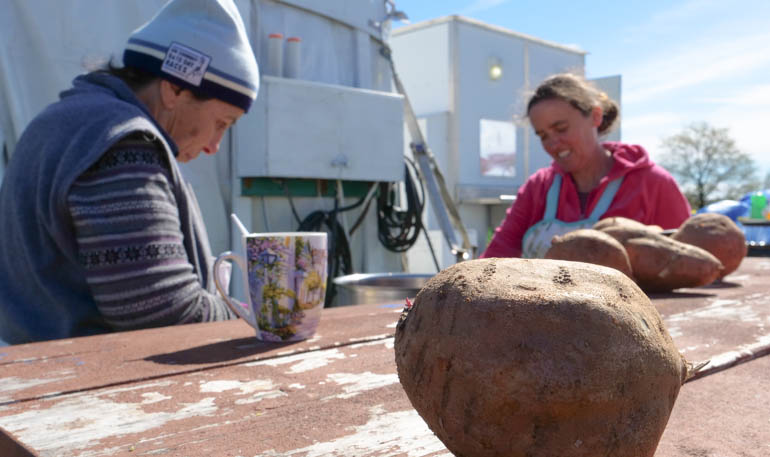 Something delicious for everyone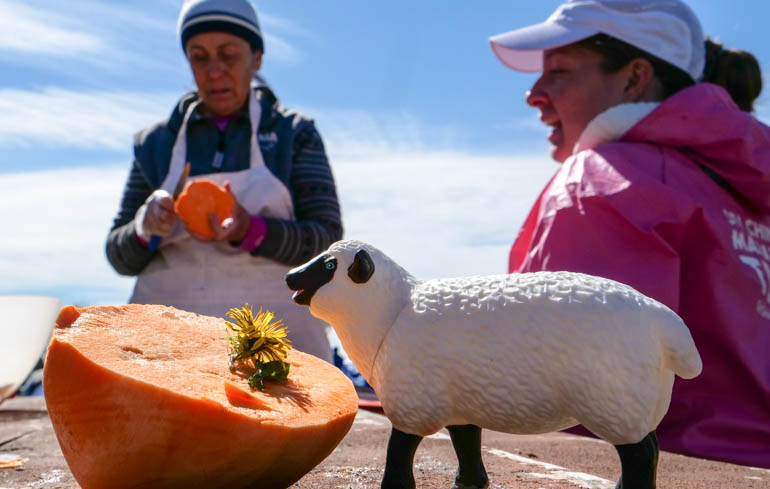 Flower
Ales
Anna taking a break somewhere back there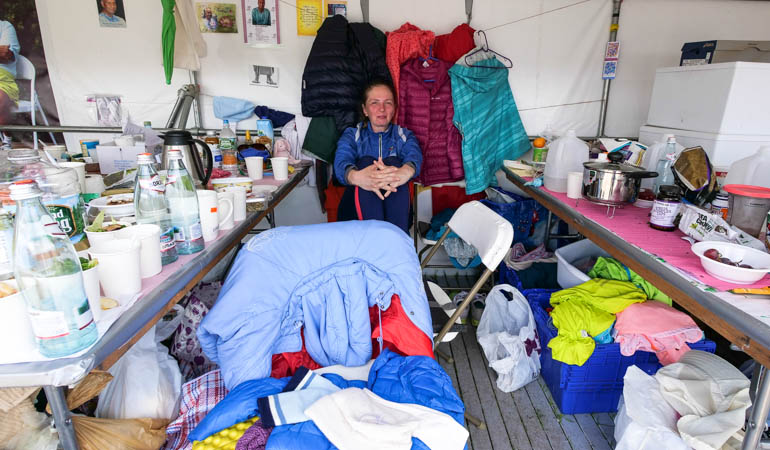 Flower
Mark, Arun, and Pedja
Annugata doing some road repair
Small snack
Feet
Flower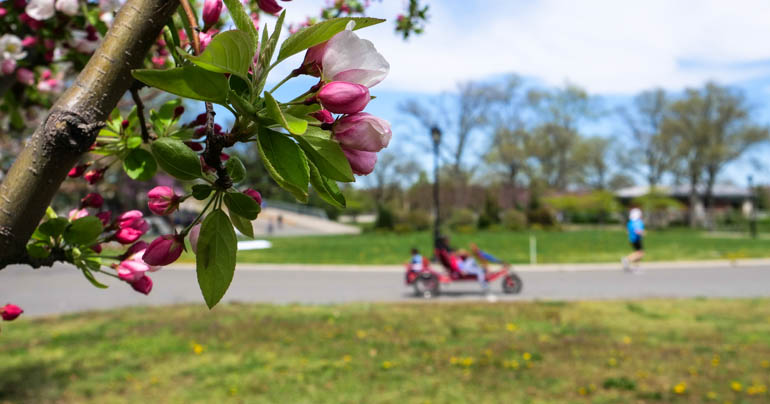 Ashadeep
Uddipan surveying the field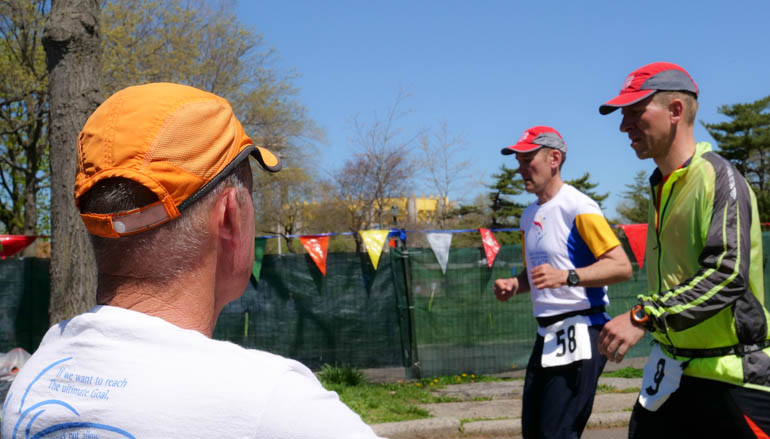 Bubbles
Shirley and Mark after 2 days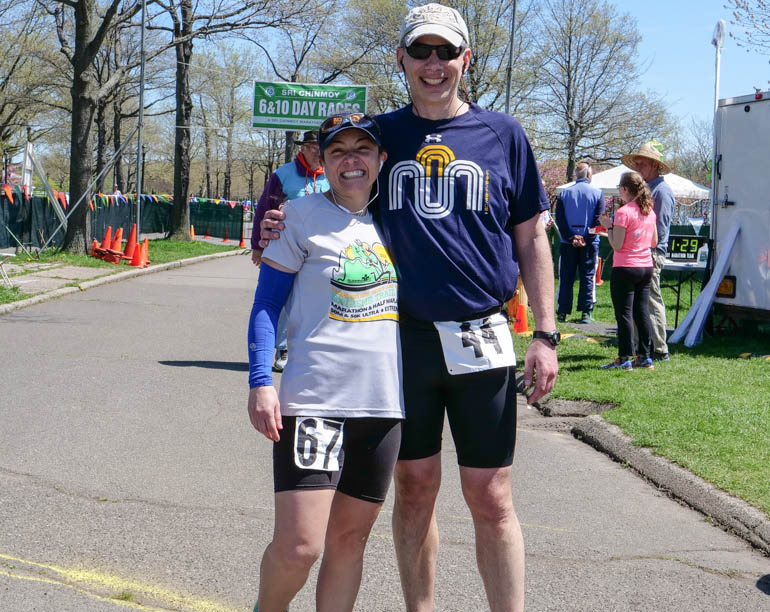 Cooks
We now know who is number 1
Sergei
Flower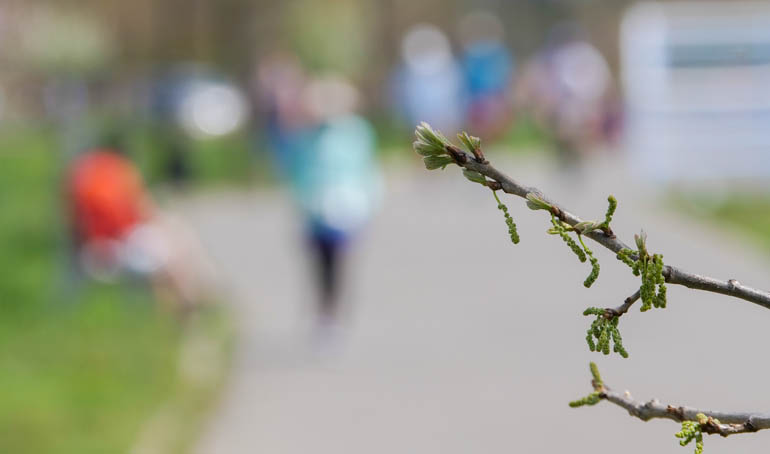 Taking a break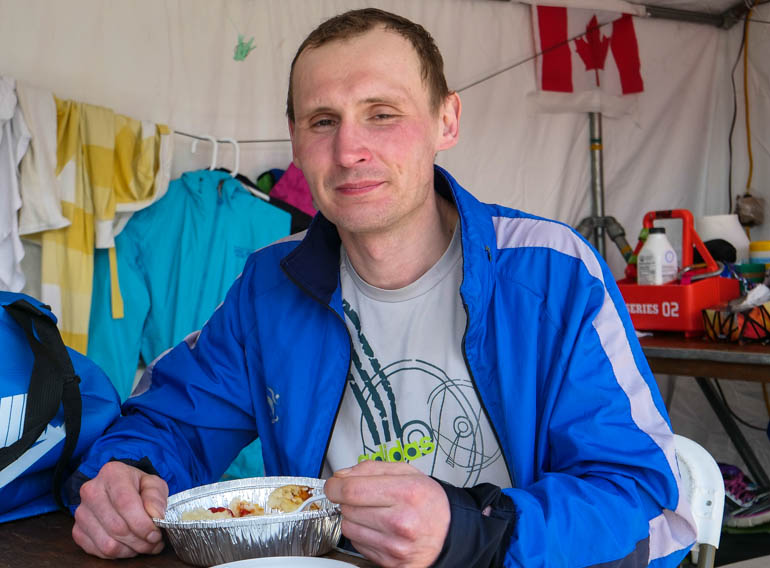 Roger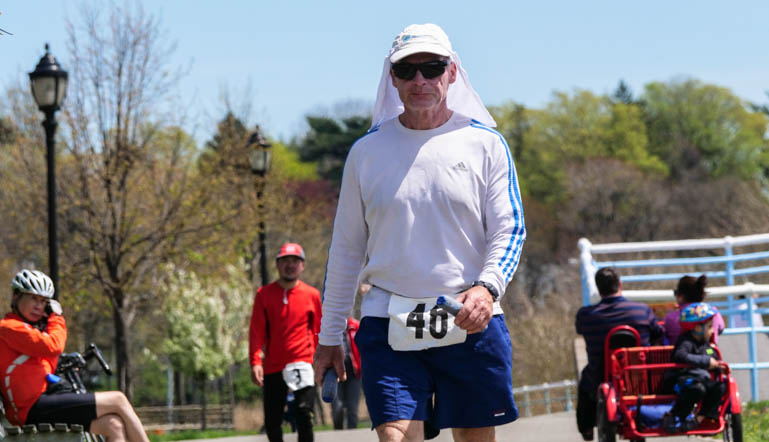 flower
Oleg
Computer problems can make you crazy mad
Pedja and his helper Mita  Michel and his son Tommy who has just finished his school year
Mongolian girls



Tommy and his Dad Michel

Sandro getting a massage


Budjargal getting worked on


Flower

Laila

Karteek

Fruit and salad combo

Georgs

More Georgs

Break time

flower

Gudrun

Gundega soaking her feet

Durba

Counters

Bipin

Avanayaha

Baltabek

Ashirvad



Do you want to win
In the battlefield of life?
Then do not run away,
Do not idle away.
Only develop a new heart
And stay inside it,
Forever stay.