I ask Shamita a tough question.  She has been running for 3 days already and other than some digestion problems yesterday, she is doing great.  She starts the day with 185 miles and I am curious just how possible it is for her, or any of the other runners for that matter stay cheerful.
"I feel you enter a sphere where this is possible.  I cannot explain but it just happens to you here."
Even though this is the 51 year old Viennese runners first time at the 3100 she has lots of experience running multi days.
Shamita says in other long races by the 4th day you are in this sphere.  "You can recover from every race very very quickly.  The most important thing is the joy.  It really gives you wings."
"If it doesn't get too hot I will be very happy."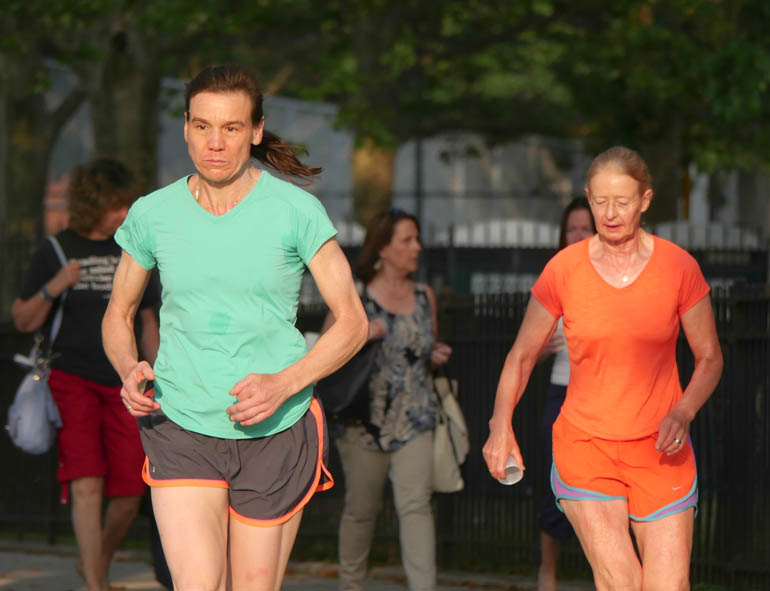 As for her coming here and running the race she confesses that she never really thought about it.  She was a pioneer in the ultra world since the 1980's, and even 2 years ago ran 640 miles in the 10 day race and got 2nd place.
But the idea of running the 3100 never was too far off her horizon.  "Slowly you grow into this.  You prepare mentally, emotionally, and of course physically."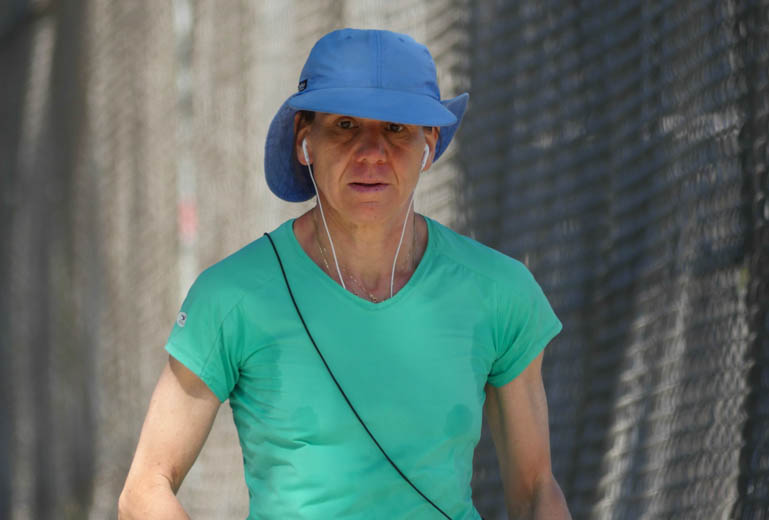 "I think mainly this race is a race of the heart.  If you can shut down your mind, not allow it to disturb you, and then amazingly you can really feel the difference.  As soon as you go out of your mind.  A huge flow of energy is there.
(She pauses and smiles) Of course this is not always so easy."
A good thing is that I am just trying to enjoy running.  I force myself not to think about what day it is, what lap.  Just be here.  So far I have managed.  Let's hope it goes on like this."
When ask if these races change you.  "This is the reason why I do them.  I hope, definitely.  For me this race gives me the same feeling as from 10 years ago when Guru was still with us."
"It is like he is here. Totally.  All this light.  His presence is so visible.  It is amazing."
The speed of a heart-race
Is unfathomable.
The Board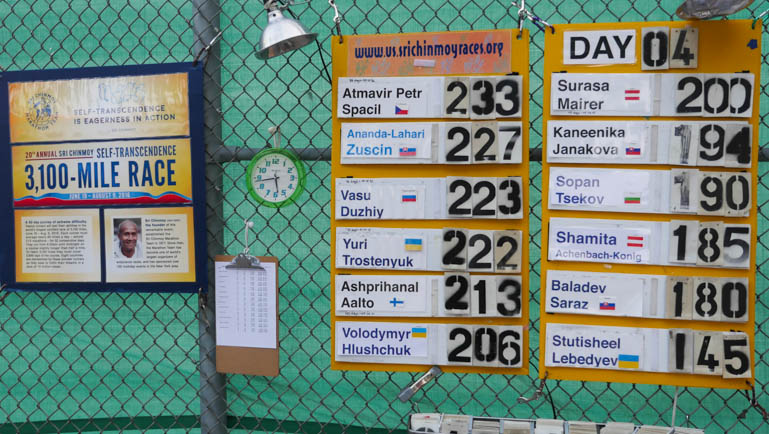 The van arrives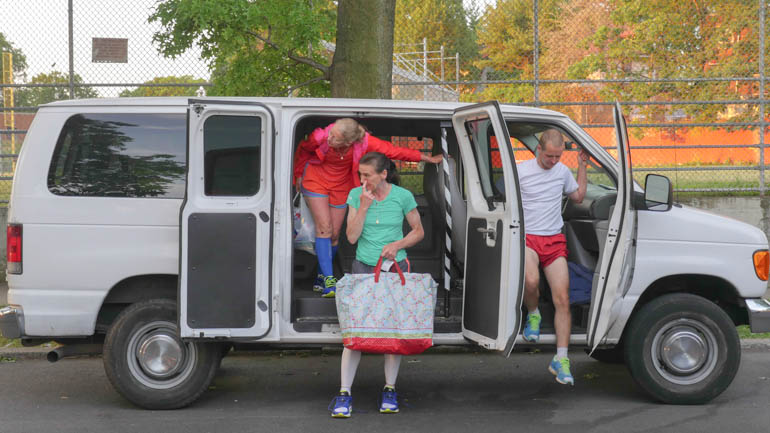 Shamita's helper arrives
Nisanga preparing the table.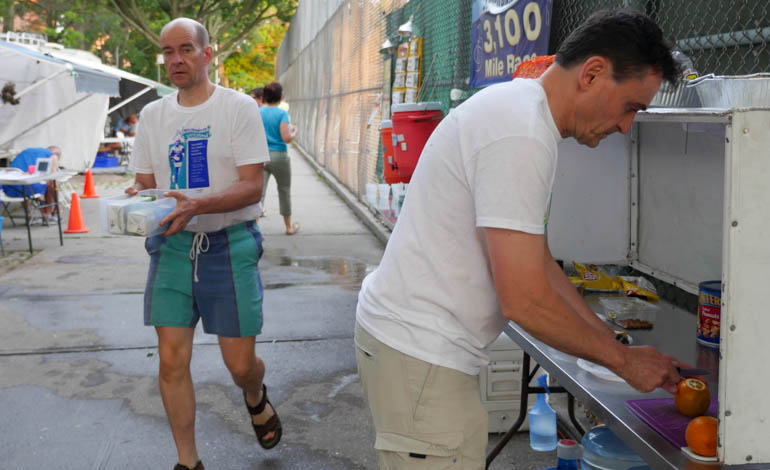 Rupantar makes his movie as runners start to appear
Checking the lap sheets
Kaneenika getting some fine tuning.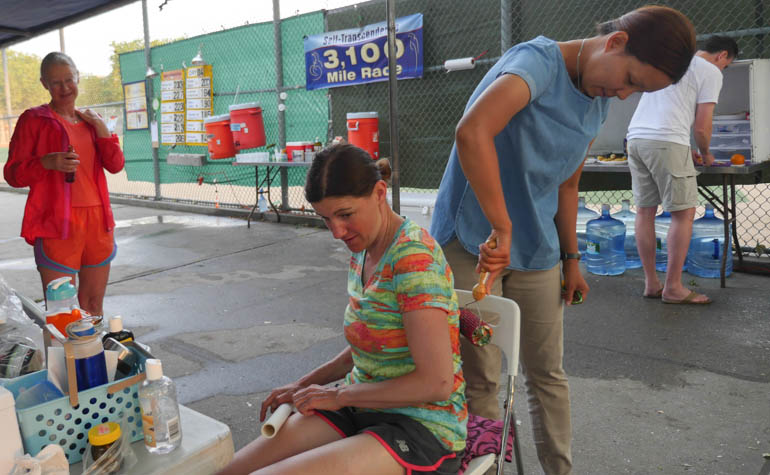 Despite evidence to the contrary there is no monkeying around
Just a few moments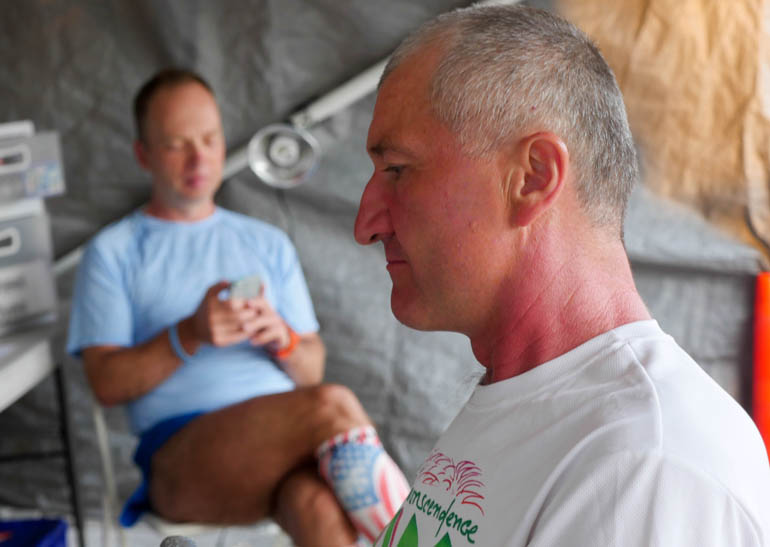 Start Day 4
Pradeep enjoying the morning sun
Atmavir leads with 233 miles
Being consistent
Through the fence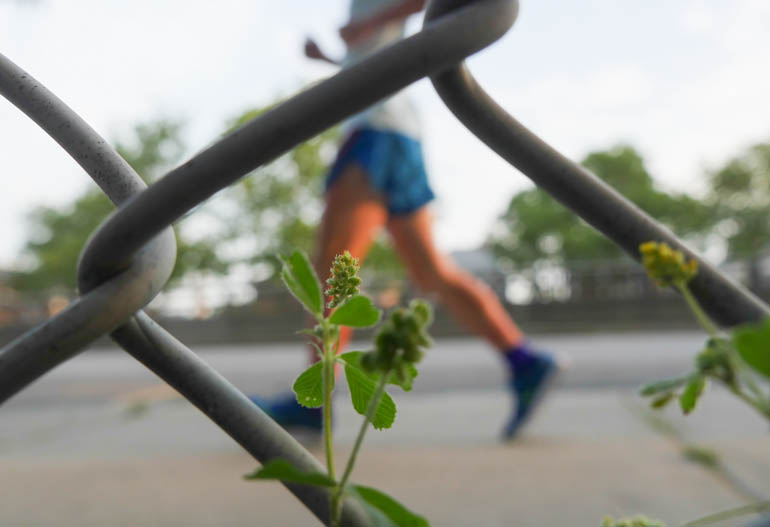 Ananda-Lahari has 227 miles.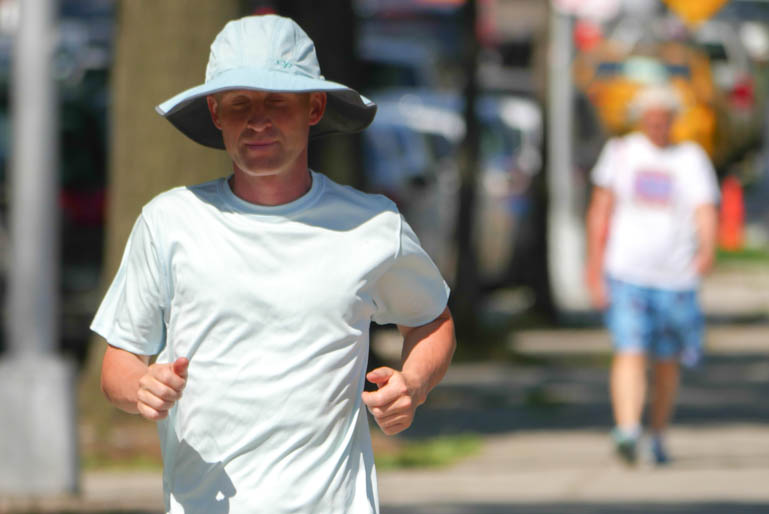 He ran 67 miles yesterday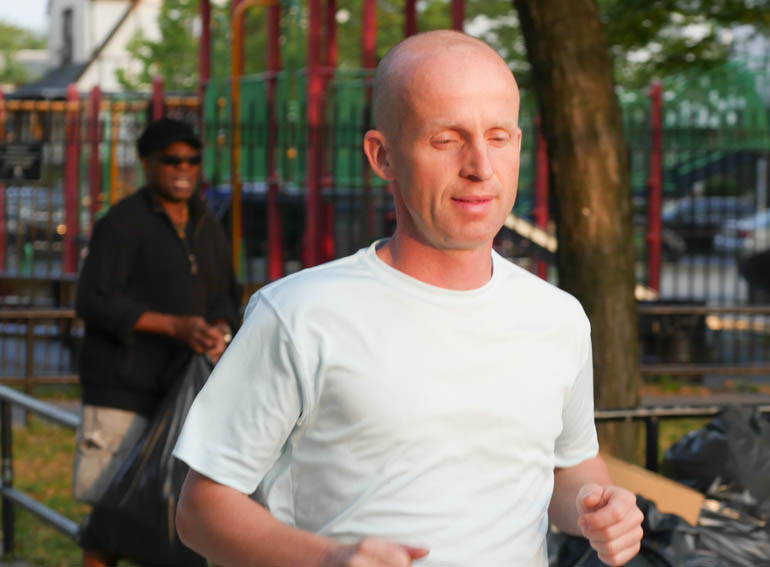 "I just have to say that a bird's eye view isn't always soooo great."
Vasu has 223 miles. He also ran 67 miles
"What happened to the nest?"
Theresa and her dog Peppy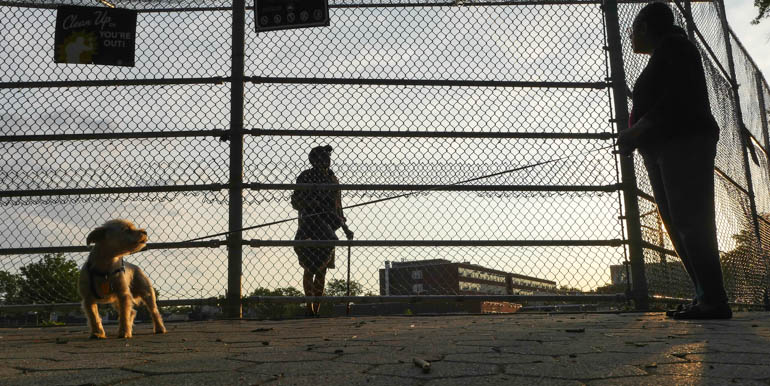 Yuri ran 70 miles and has 222 miles.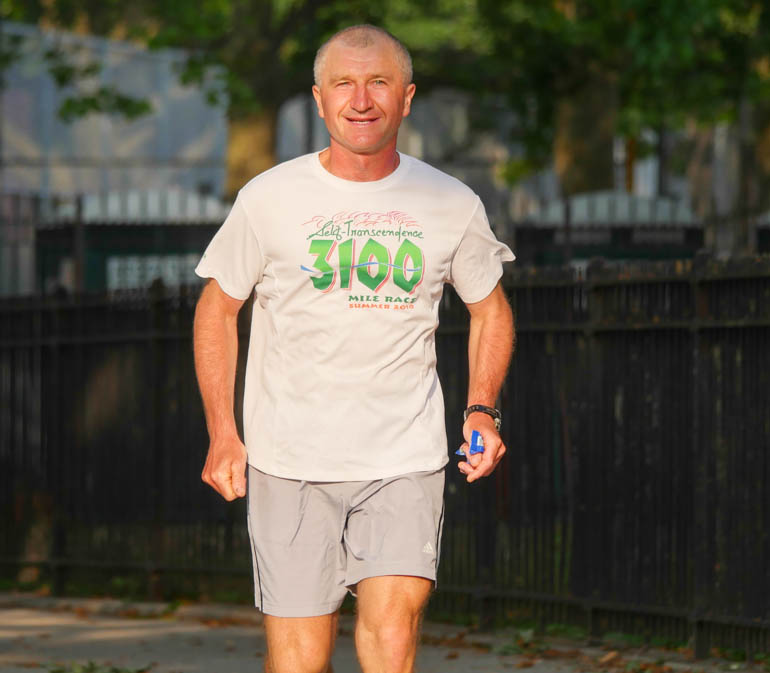 Yuri on the Grand Central side
Ashprihanal has 213 and he ran 69 miles
He is now feeling much better
A little extra light
Volodymyr has 206 miles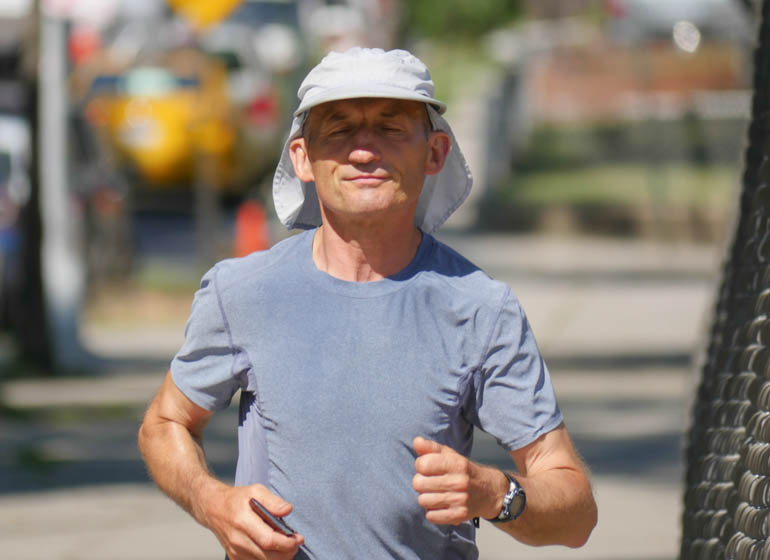 He ran 66 miles
By the school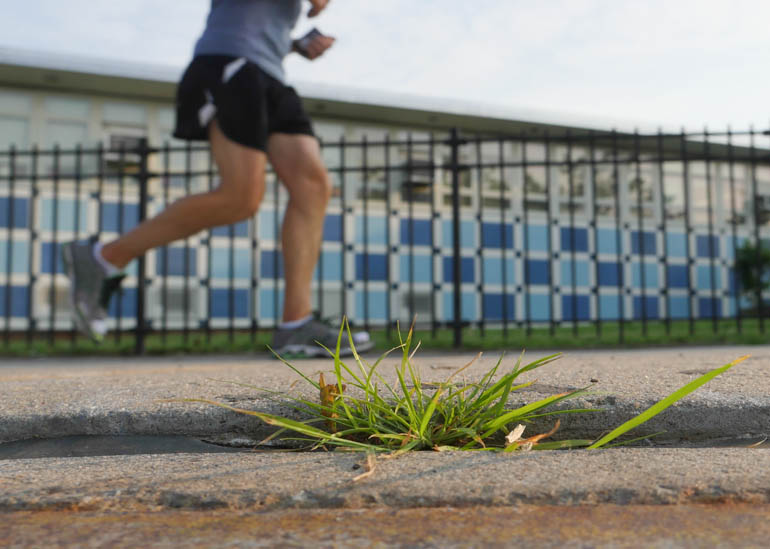 Surasa has 200 miles
She ran 65 miles yesterday
Kaneenika and friends, old and new.
Her daily flower from Rijuta
Kaneenika has 194 miles
Having some fun with Kanala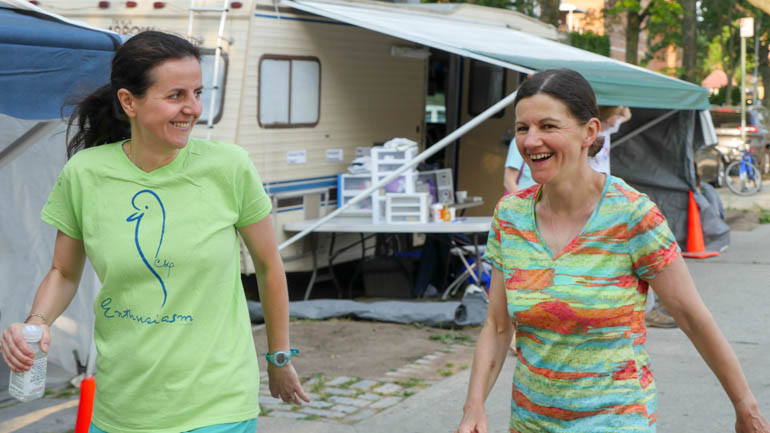 Grand Central
Sopan has 190 miles.  He ran 60 miles yesterday
Few students these days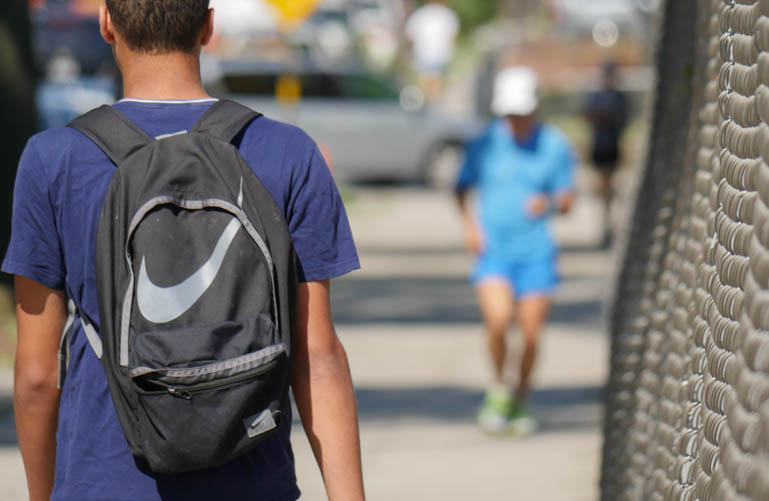 "I have to say I would definitely have given the restaurant 5 stars but I just hate when they don't have linen napkins."
Theresa enjoying the runners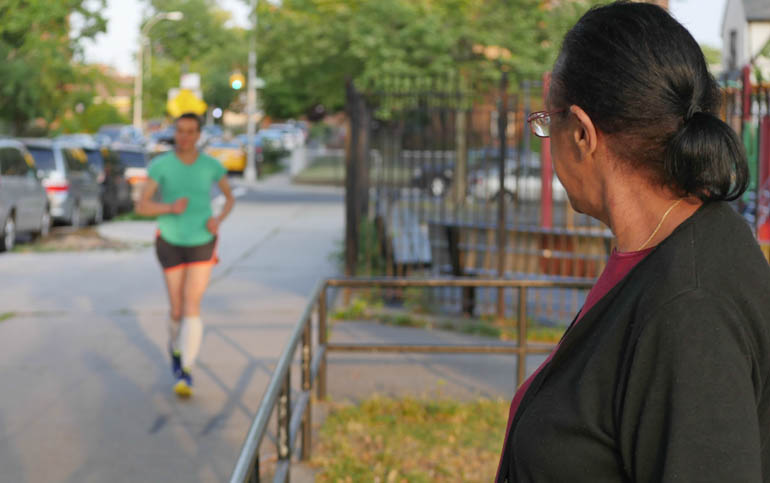 Baladev did 57 miles
Working on his feet
Upclose
Across from the school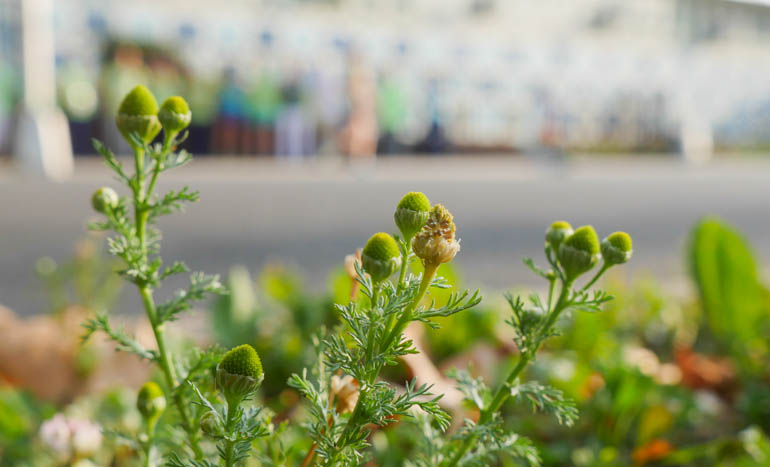 Nirjarini and her crew bringing the morning snacks
Stutisheel has 145 miles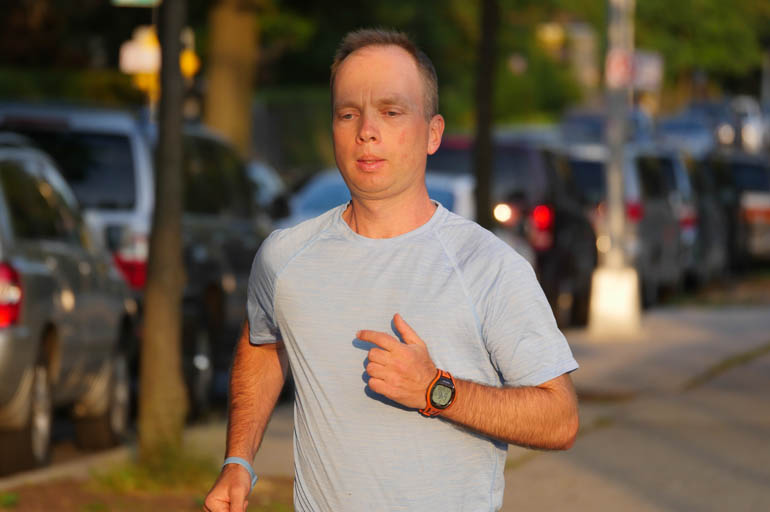 He was having some pretty serious problems yesterday but says by late afternoon he was feeling better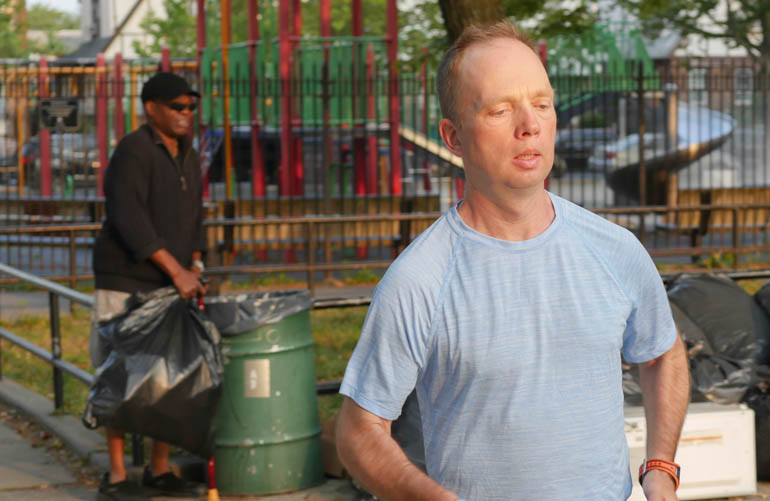 "It is really special because it is so inspiring."  This is not Jadranka's first visit to the race.  That took place way back in 1998 but over the years she has been only able to follow the race from afar.  She is looking forward to helping out and being inspired by the race this time all summer.
"It is something that is over and beyond what the mind can comprehend.  I have been following all the blogs and was hoping that one day I could come for a longer time.  And this year it happened."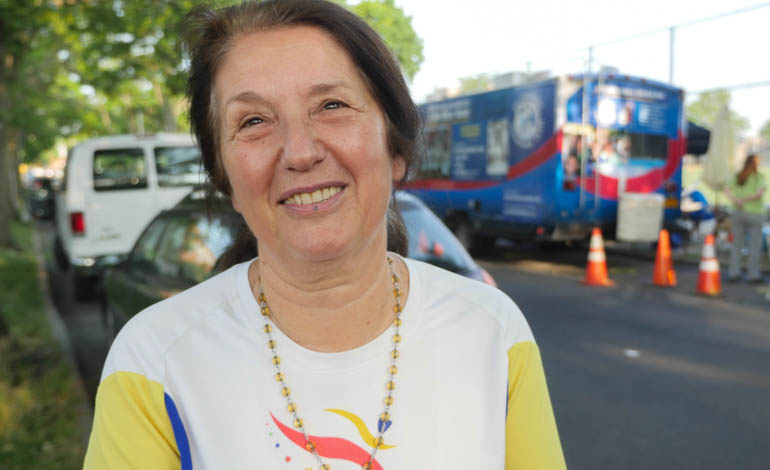 Jadranka remembers that back in 1998 Sri Chinmoy would come often to the race.  Circling around and around the course and offering prasad.  She says now the dynamism is different.  "The runners are making more miles."
On those years when she has not been able to come she feels that she so closely identifies with the race that her soul is here. "The feeling is completely real.  I get a lot.  I can go through the entire summer and run every day.  I am really at the race."
Click to Play:
Nilpushpi reads the daily prayer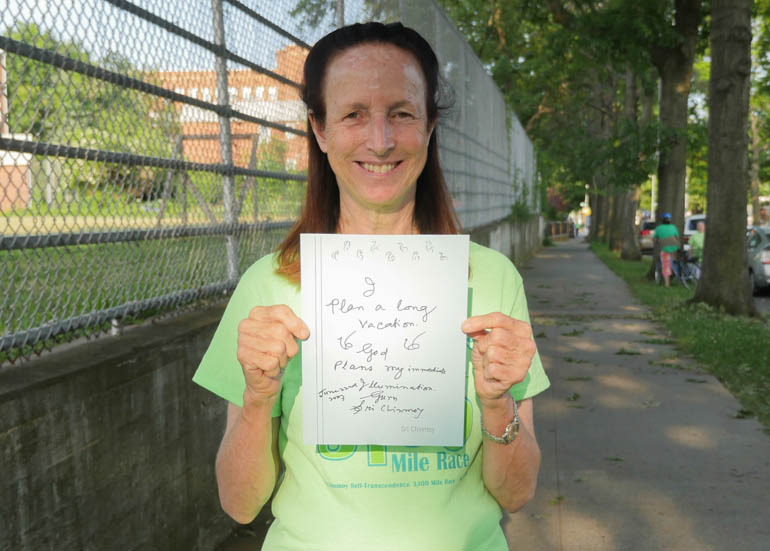 Click to Play: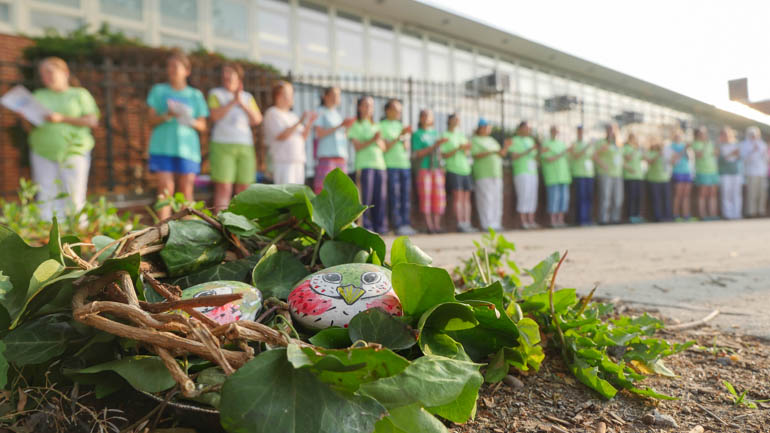 Enthusiasm Awakeners
The silence of the mind
And the peace of the heart
Are inseparable.