Manoshri and her sister Gautami are back at the race for their 2nd year.  Helping them both this year just as she did last year is their Mom.
https://vimeo.com/163189554
For now it is mostly just the tents of the 10 day runners which are going up.
Where the reason-cloud ends
My journey begins.
Where the doubt-poison ends
My goal begins.
The crew has been working for 4 days now setting up the village.
Some have been spending many hours making everything ready.
Every section and piece is important
Many have been doing this job for many years
No time to enjoy the park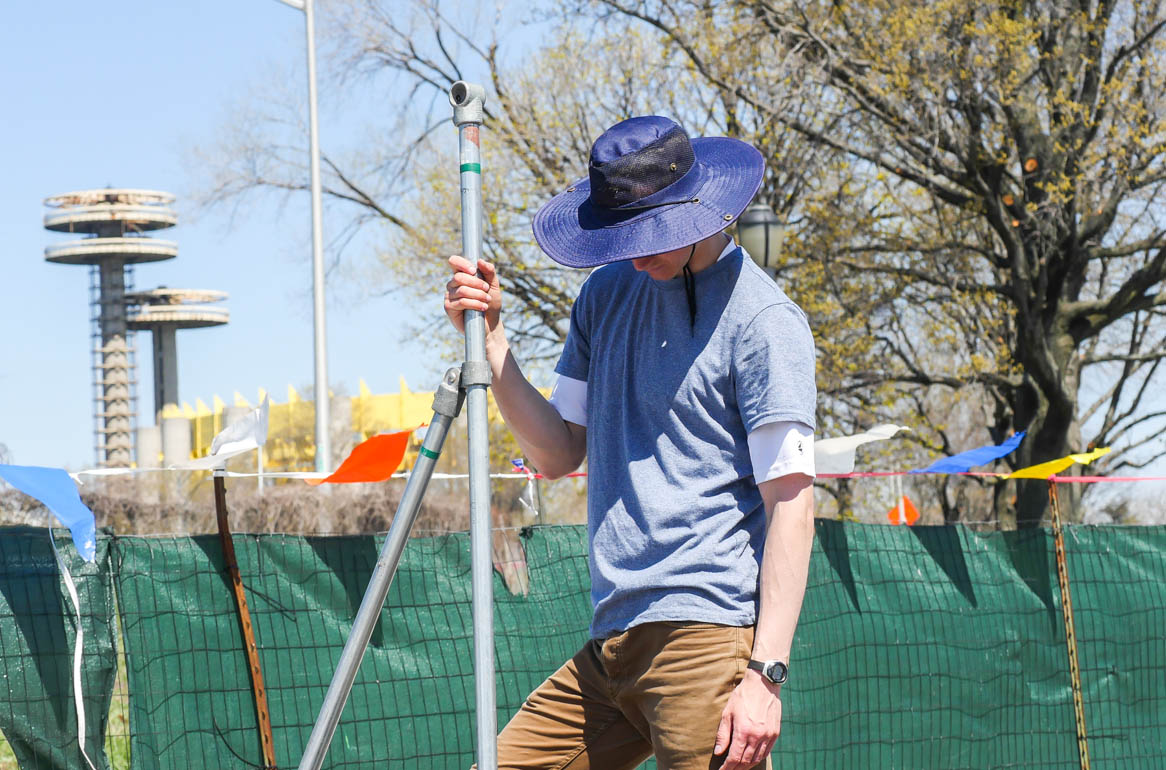 There is lots to unload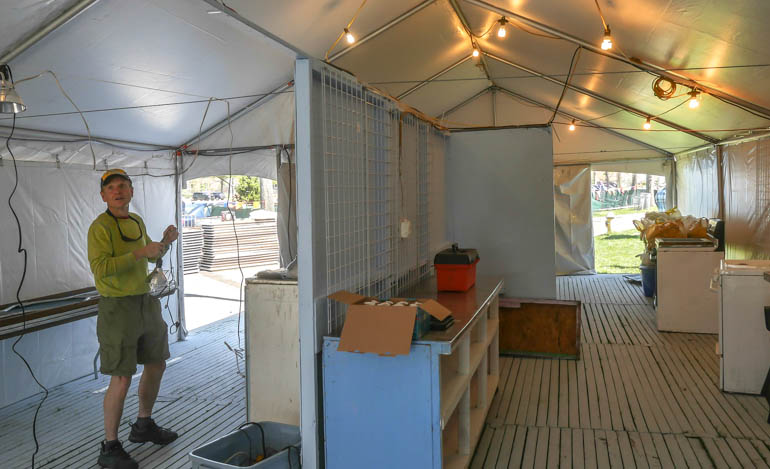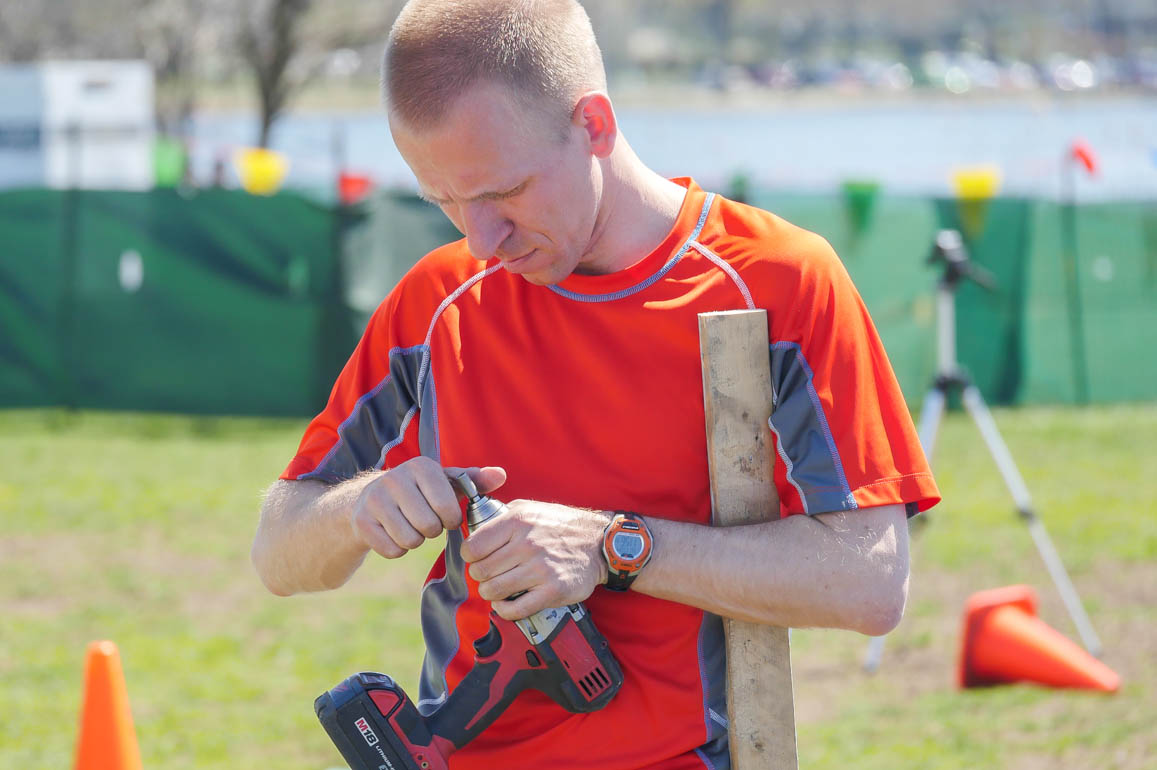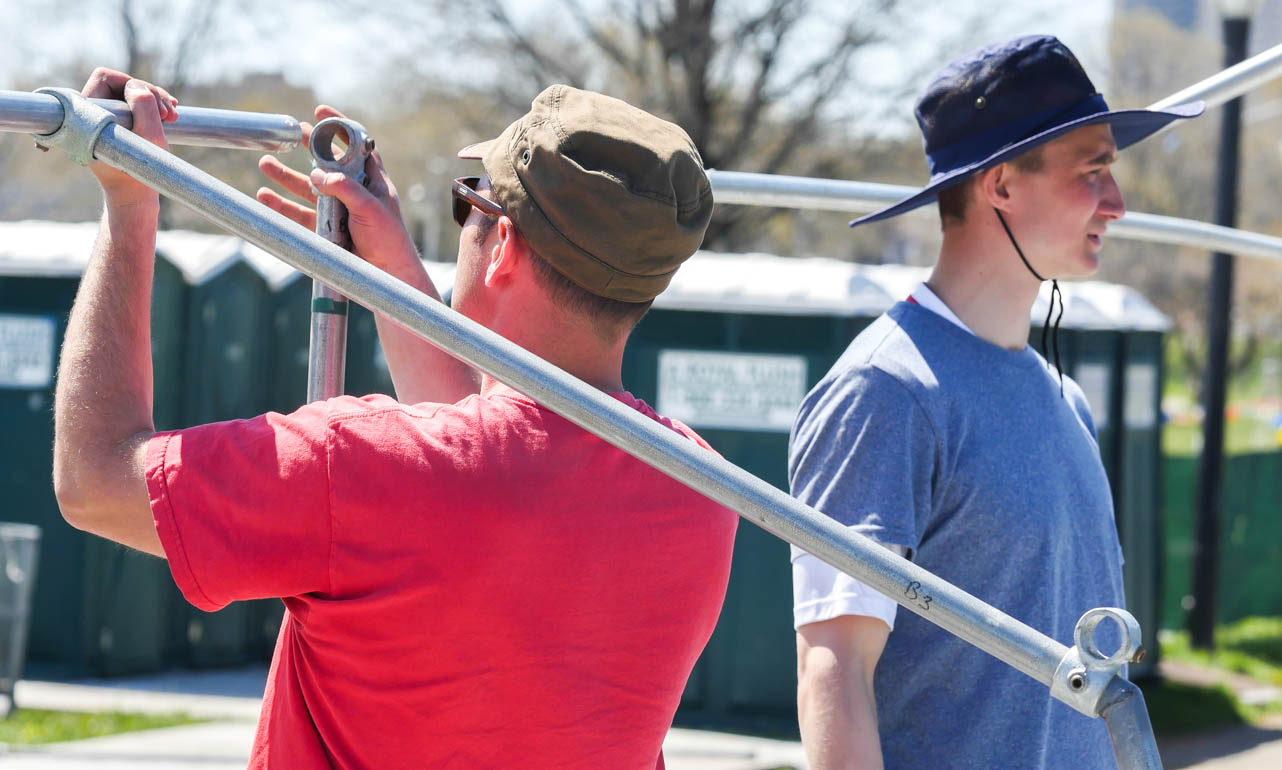 Stop making sense
Just a few small problems to sort out.
Sandro arrives
Names going up on the board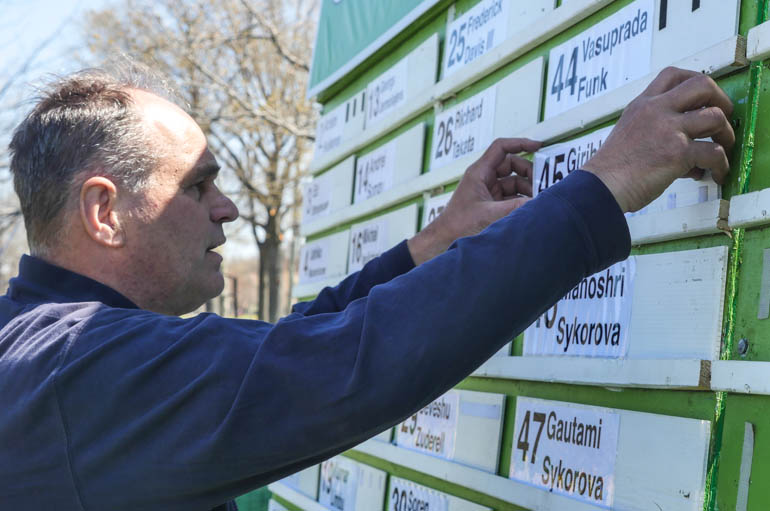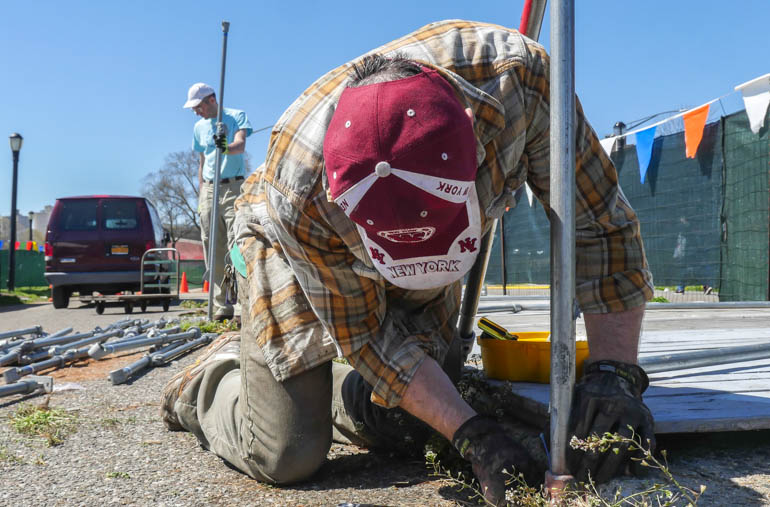 Medur and his counting materials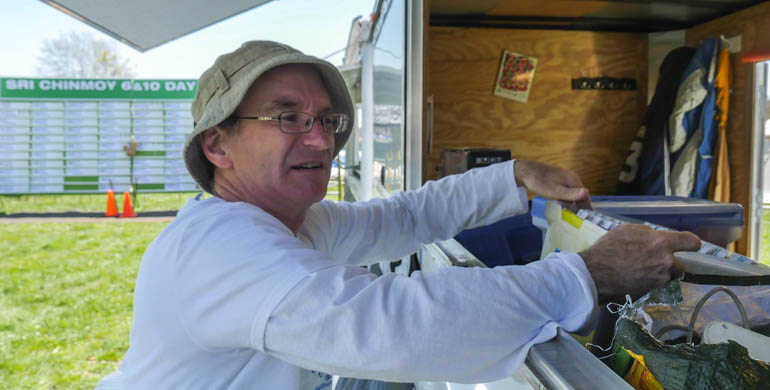 The tents are going up ready for any kind of weather.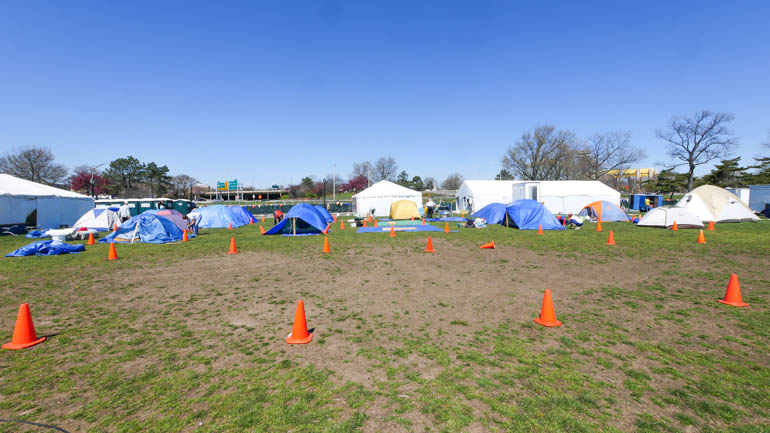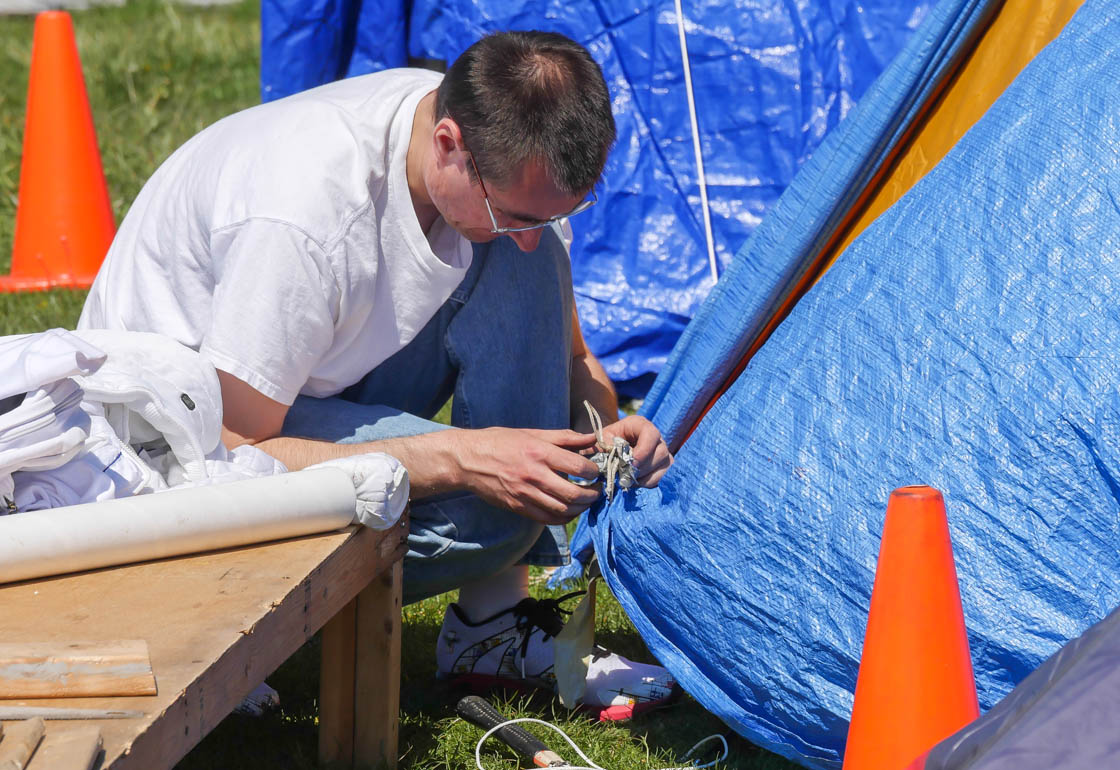 Always lots of tarpalin
Everybody helps everybody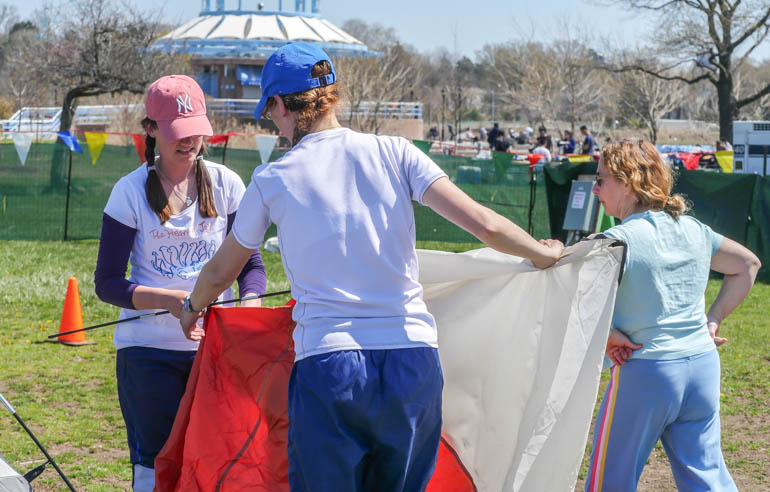 Karteek is doing the 10 day race again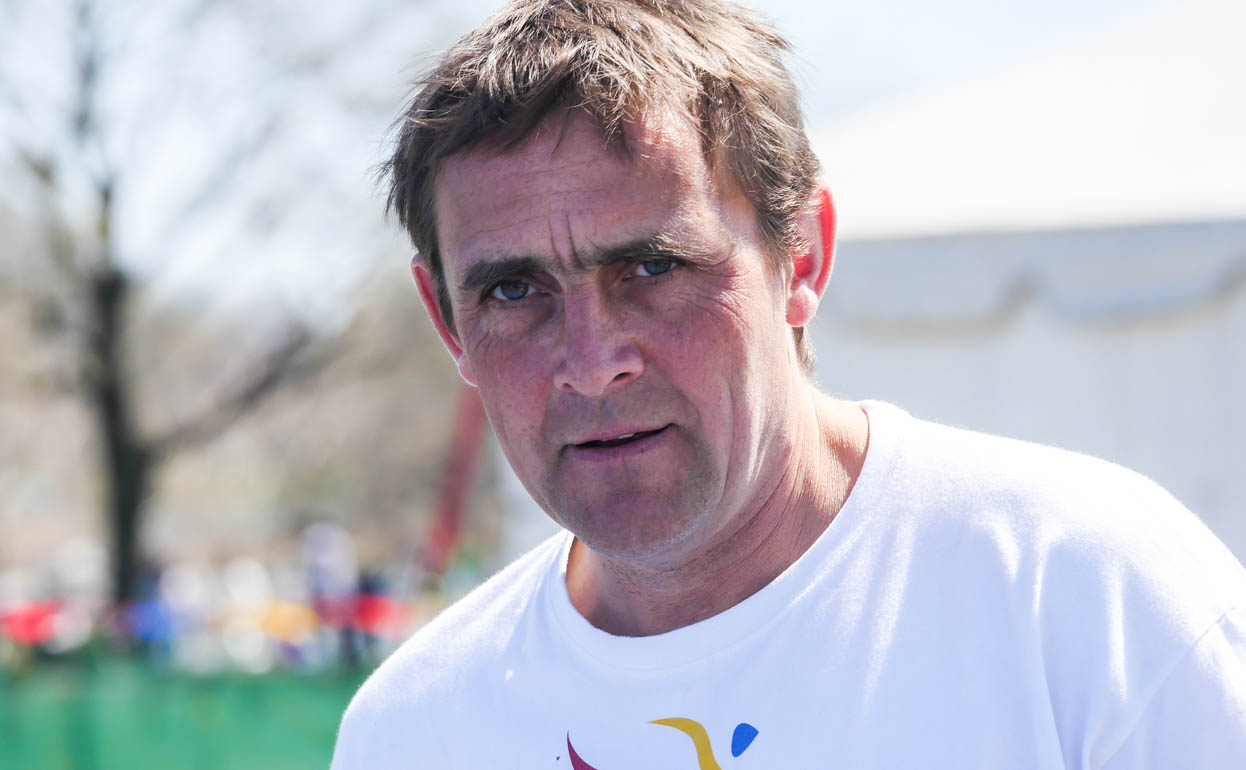 For now he gives his tent a personal touch
Taking a break
Home sweet home
"I don't know what to expect but definitely something is happening already."  Lyalya has wanted to run the race for some time.  An injury kept her out last year but she is really happy to be entered into the 6 day race.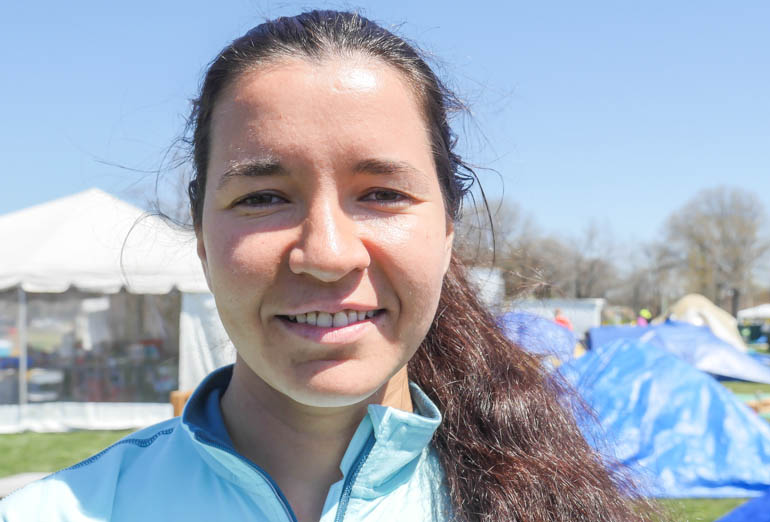 "Through the whole celebrations everything was leading to this.  You can't get into anything else because you are already here."
Lyalya has helped out at the race quite a few times.  "I believe I was helping Kaneenika, that was my first experience in 2013.
She first saw the race only a few months after she had become a student of Sri Chinmoy.  "I was not a runner, not even close.  The whole idea of getting yourself immersed into something and forgetting about everything else.  And doing this for days and days.  I knew that this was something for me."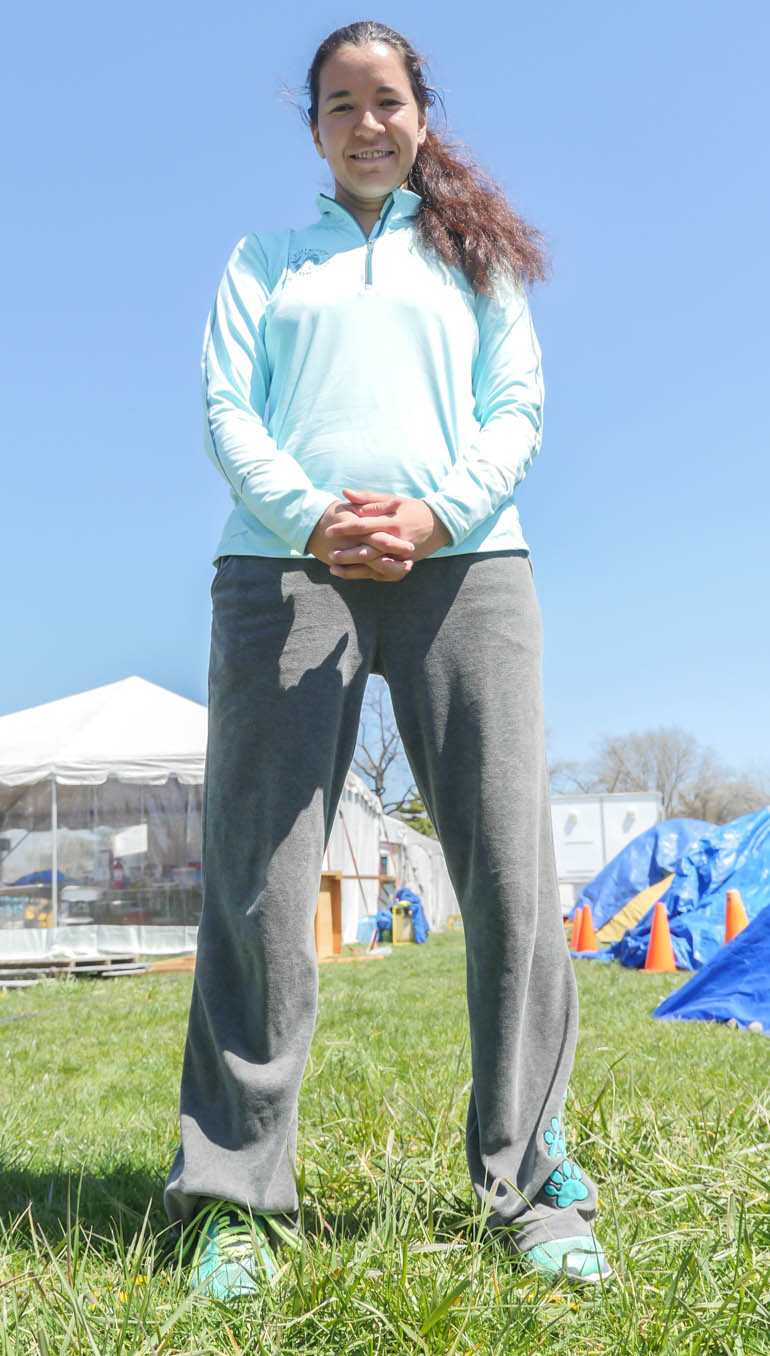 "My goal is to not get any injuries and to go through this race in a way that I can maintain my happiness.  I am really looking forward to the roller coaster of ups and downs.  No matter what the result will be it will be a victory.  Just going through this and coming out on the other side."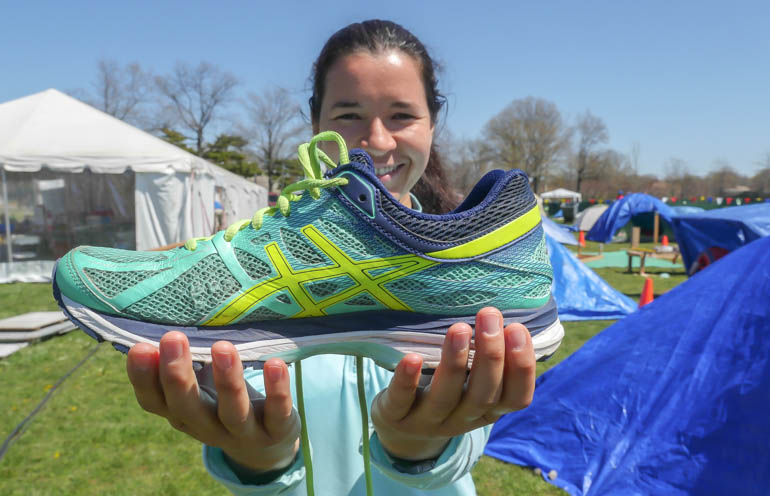 Lyalya's longest race prior to the 6 day is a 24 hour race where she ran 76 miles, 123 kilometers.  She feels that with this race she will have to work on listening to her body.  "That is the thing that I don't really know yet, and listen to my intuition.  As opposed to following the mind or what someone says."
"The inner self is God, so I want to follow what God wants."
Click to Play:
The outer running
Begins on the road
And ends on the road.
The inner running begins
Inside the silence-heart,
And it continues
Along Eternity's Road.