"It was my first year in the race in 2007."  Grahak reaches across the handlebars of the bike he is riding and points down towards the Grand Central.  "I was going through a tough time and I remember thinking.  I am never doing this race again. This is just torture.  There is no way I am doing it again.  I can't wait to finish and get it over and done with."
*Click on the Picture Below to See Day 31 Movie…….You will Go to Dropbox.  Than Click on Open Box top right: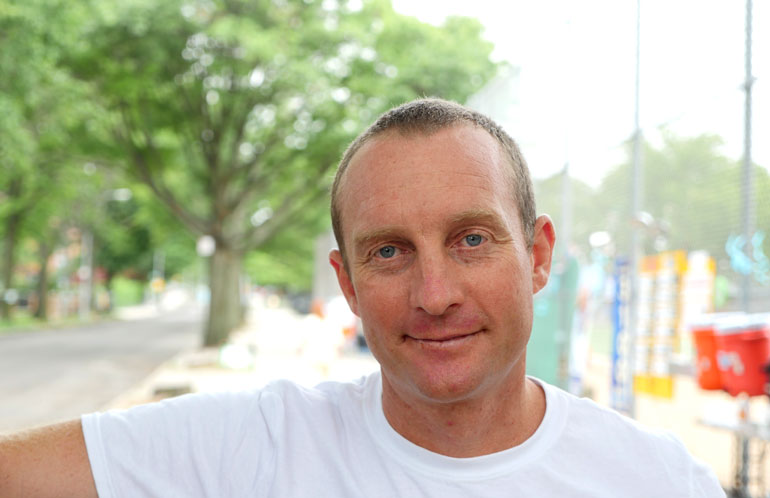 Than the next thing he knew a car carrying Sri Chinmoy pulled up beside him.  "Normally Guru would quietly and soulfully give you prasad.  Just as I was thinking this Vinaya mounted the curb.  It was really aggressive driving."  Than Grahak points once more to the spot.
"Guru gave me prasad.  He didn't say anything, but immediately it took away all my troubles, and mental difficulties I was having that day."
Of course Grahak did not only came back again in 2008 and ran faster than he had the previous year, he also came back in 2009 and set the 4th fastest time ever in the race. So his return to the race this year after 5 years was no small thing.  He wanted to once again transcend himself and run a good 3100.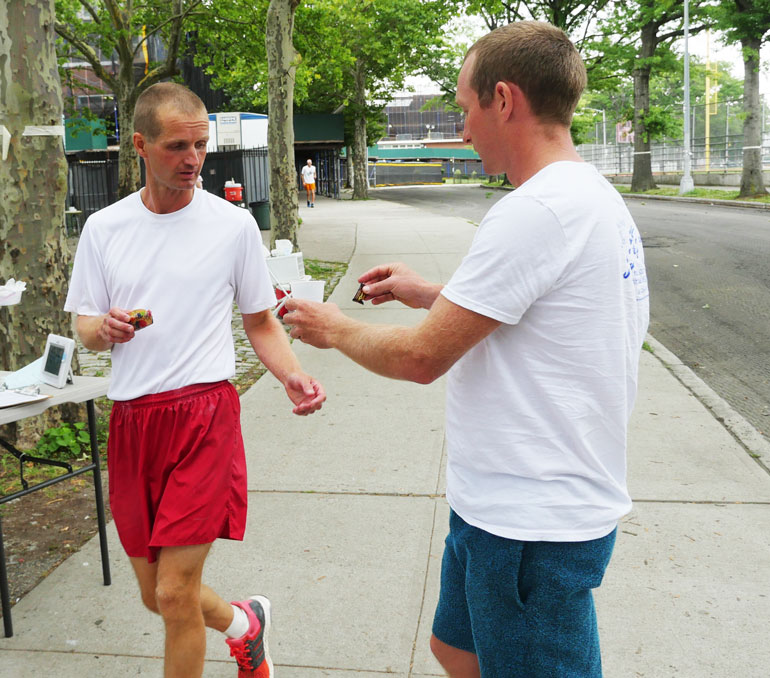 The 3100 though does not bestow its blessings or its pains in ways that can be easily predicted or that we can expect.  16 days ago Grahak's race came off the rails when his bad hip became too much of burden for him to continue to run.
In the period since then, he has had a chance to heal a little and reflect a lot.  In a way that certainly he wouldn't have predicted he instead has discovered a new role for himself at the race this year.  Grahak has found that by helping others achieve their best he may be finding some unexpected self transcendence as well.
"I am so grateful I can help Ashprihanal.  It is still tough.  Sometimes I think, O I should have kept going.  Or I wish I was still running.  These sort of things, but the past is dust."
Grahak is extremely modest when discussing how much aid he is really providing to Ashprihanal in his quest to break the record.  To nearly everyone else though his presence is the absolute key to Ashprihanals success.
"He is pretty low maintenance.  Sometimes I think I have helped him when he has felt really sleepy.  I think he likes it on his break, he likes to have a little chat.  It relaxes him a little bit.  He had some goals this race that he was determined to achieve.  I am just a bonus.  Maybe it gives him a bit of a boost.  A lap extra a day.  Who knows, he would still be doing what he is doing."
"I guess it was meant to be.  I wanted to come and try and do the race. It didn't work out.  It is really easy to get depressed and I was definitely heading that way. I was pretty lucky when the opportunity came to help Ashprihanal."
Click to Play Interview:
Ashprihanal arrives after once again having a good day of 75 miles.
They are supposed to pave the road today so the vans are pulled off out of the way.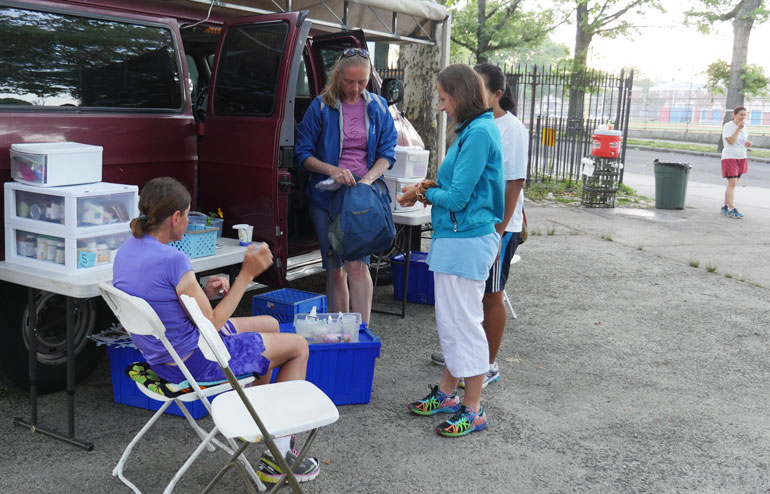 It will be a warm day with high humidity.  Mostly overcast showers come briefly in the early afternoon.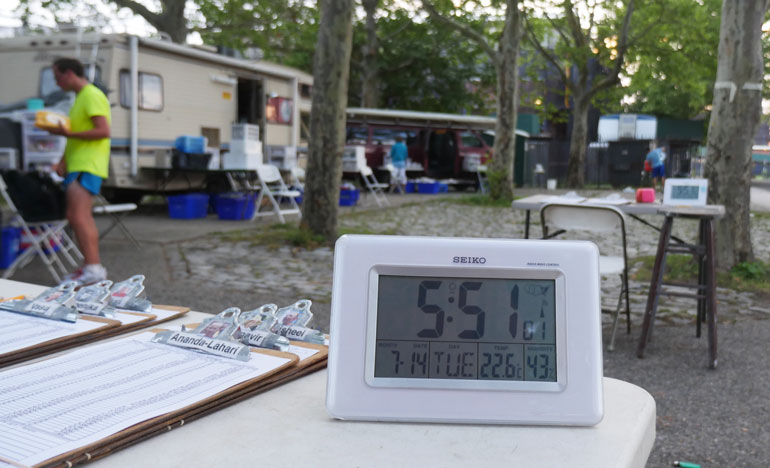 Start Day 31
Ashprihanal now has 2304 miles.
The help that Grahak offers is not a small thing.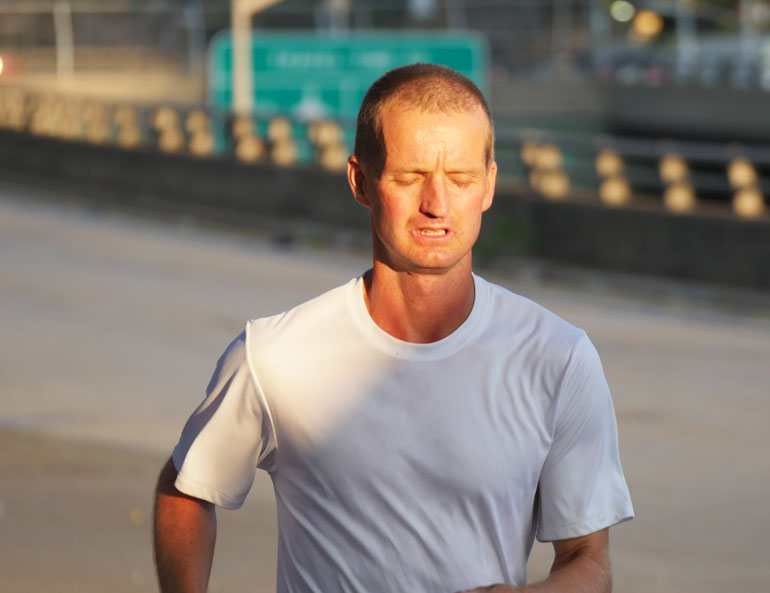 There are more than enough distractions already on the course.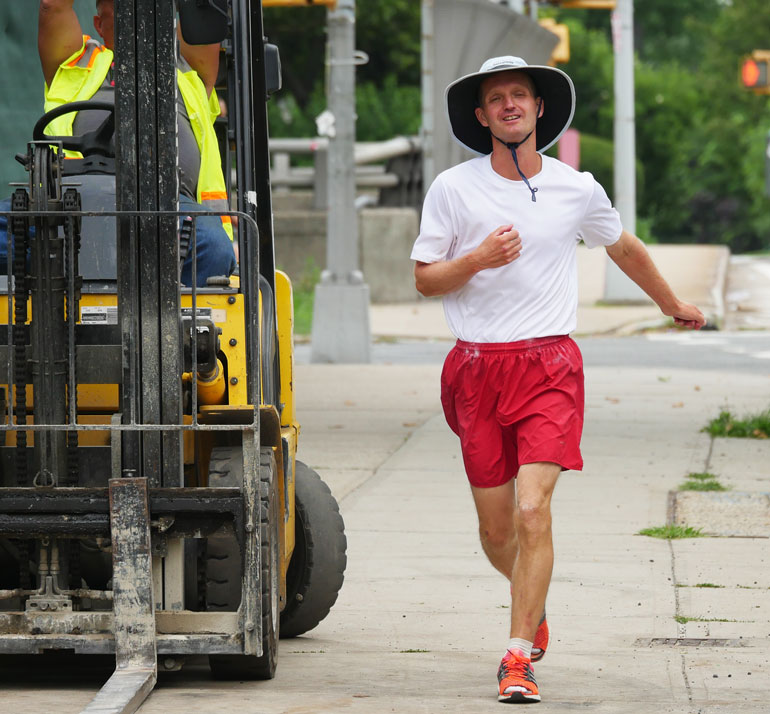 Some distractions help.  The skit this morning is that Ashprihanal's banana has to go see a Doctor.
It is now peeling well.
Galya had 71 miles yesterday.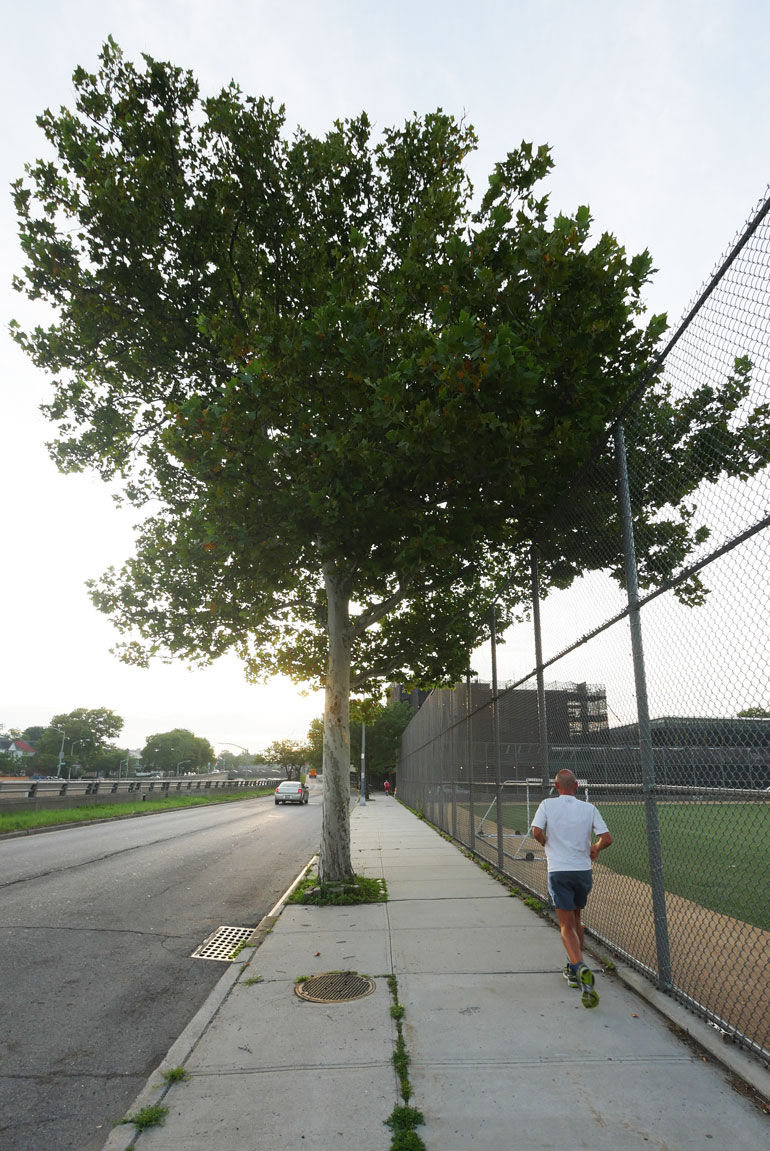 Galya now has 2166 miles and is doing extremely well.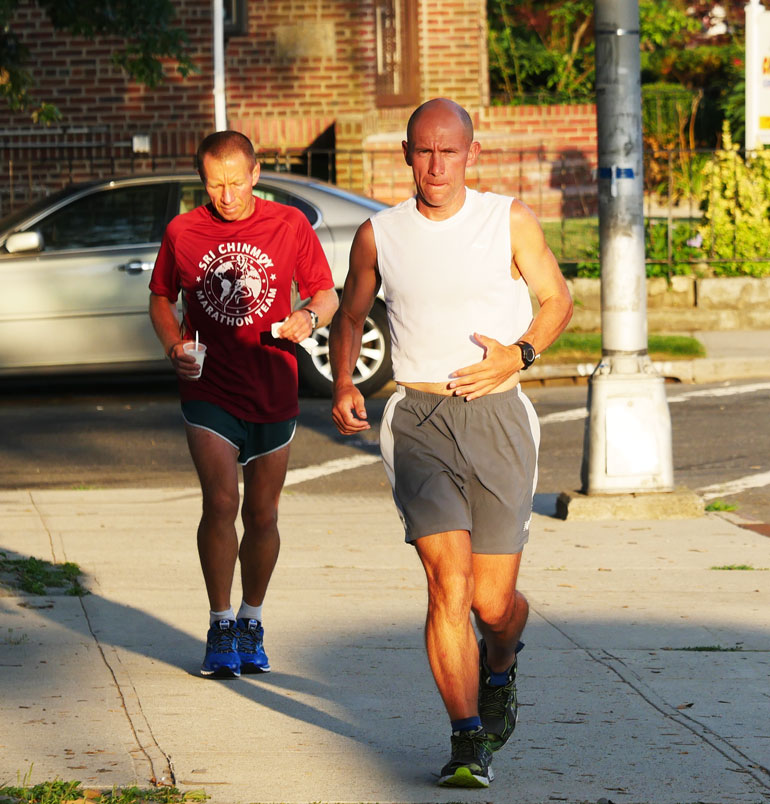 Vasu had a terrific day with 72 miles.
He now has 2078 miles.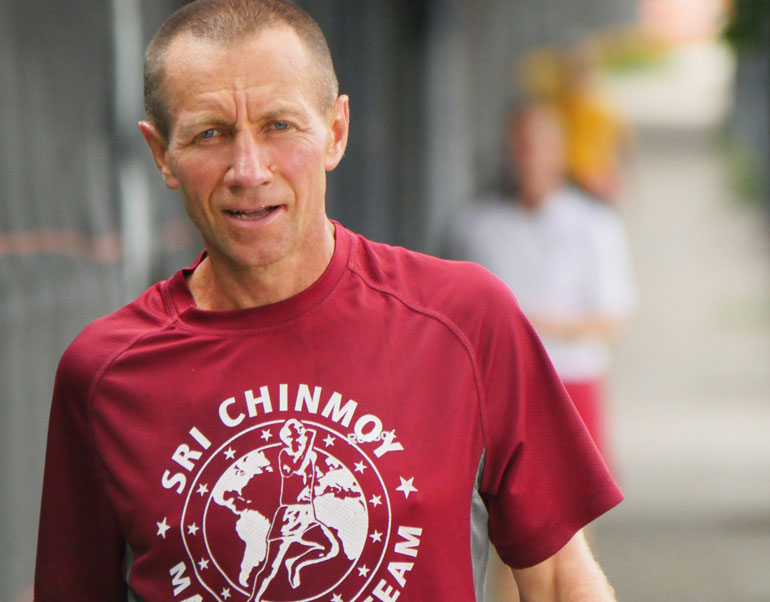 Yuri had 67 miles yesterday.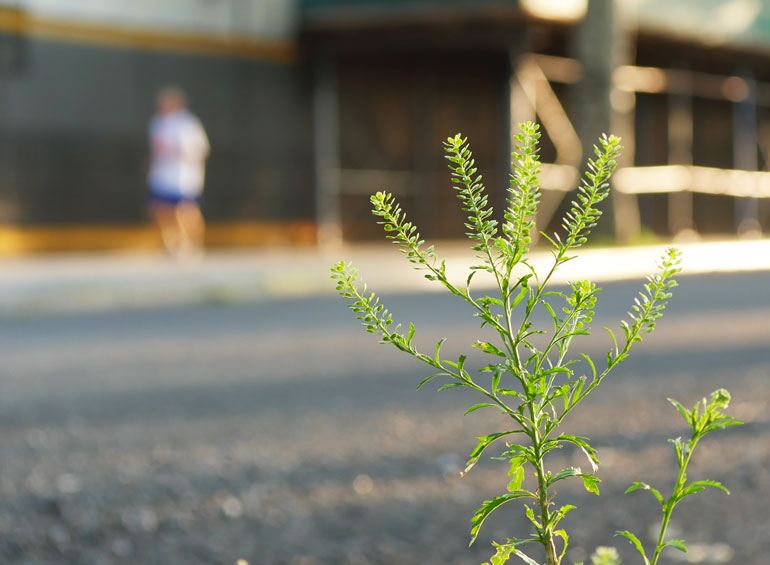 Yuri has 2047 miles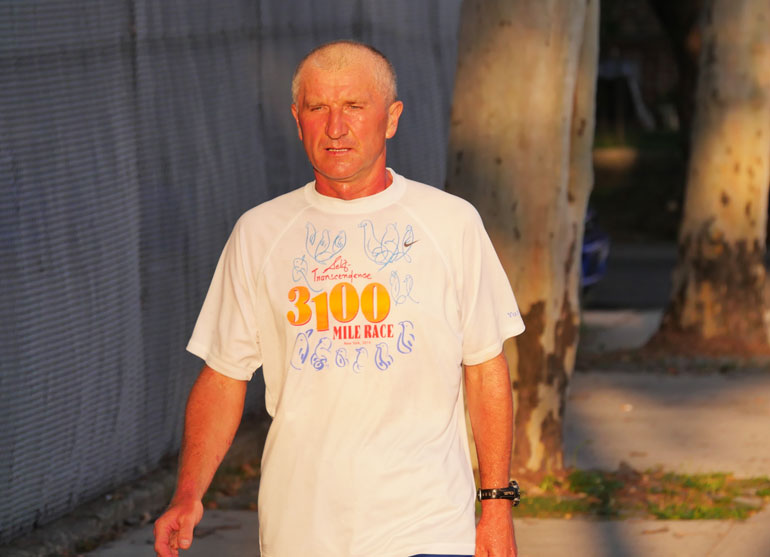 Blessed by light
For a daughter back home in Kazakhstan following the race.
The best view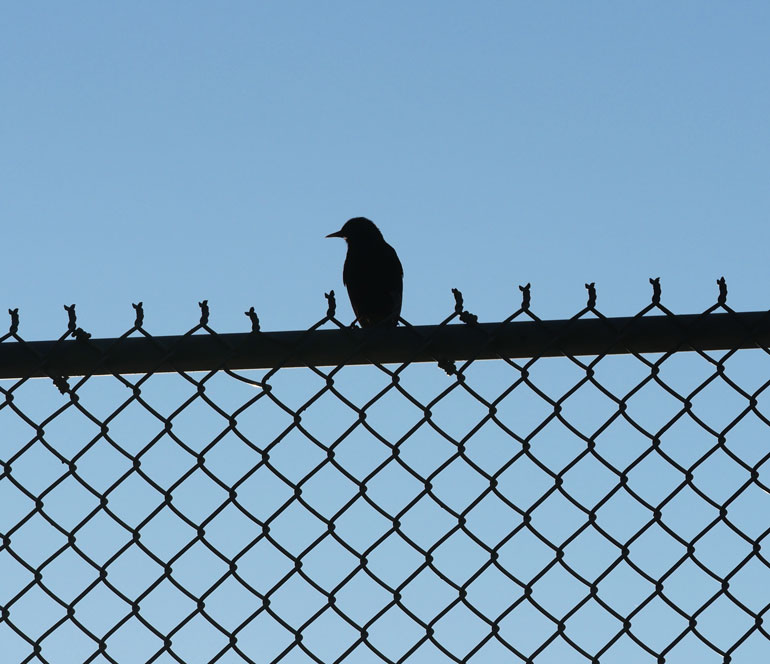 Atmavir continues to do well.  He had 69 miles yesterday.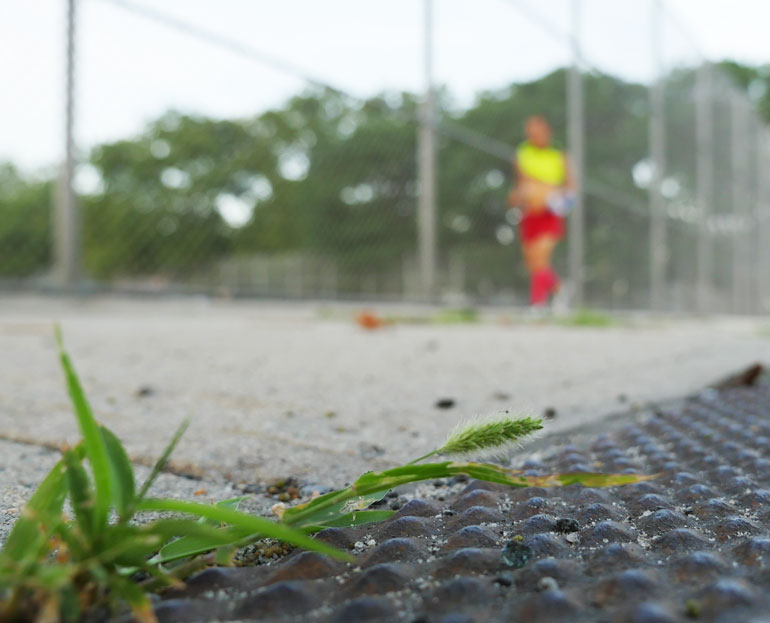 He has 1960 miles
The way is clear for him.
Surasa had 63 miles yesterday.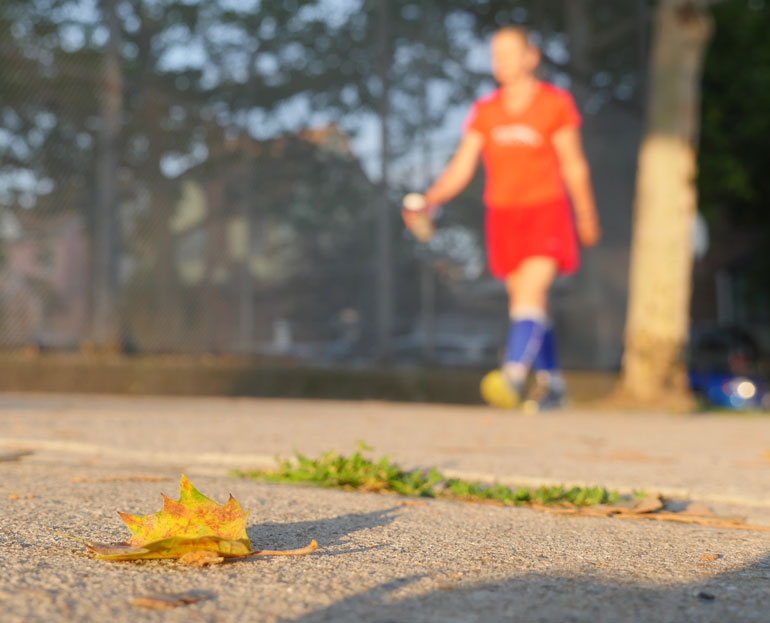 Surasa now has 1859 miles.
Getting counted and getting help.
Almost unseen but not missed.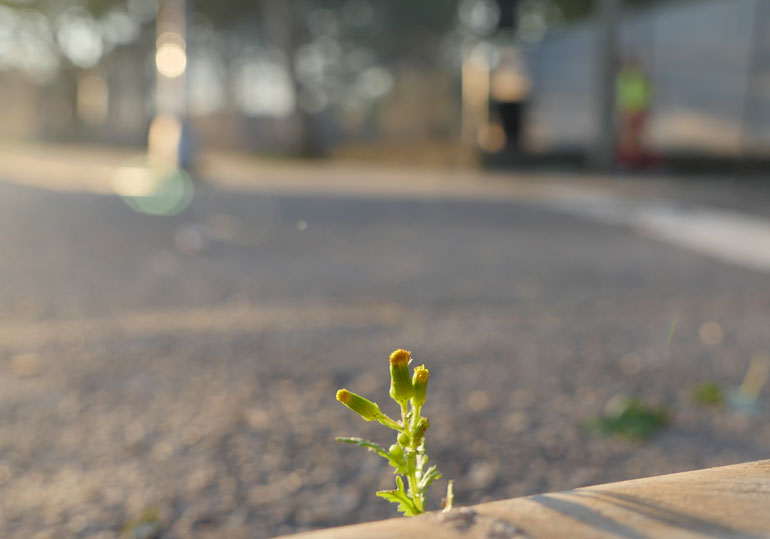 Stutisheel weathering a rough patch.  Had 52 miles yesterday and lacking energy today.
Nature's marvels
Kaneenika had 60 miles yesterday.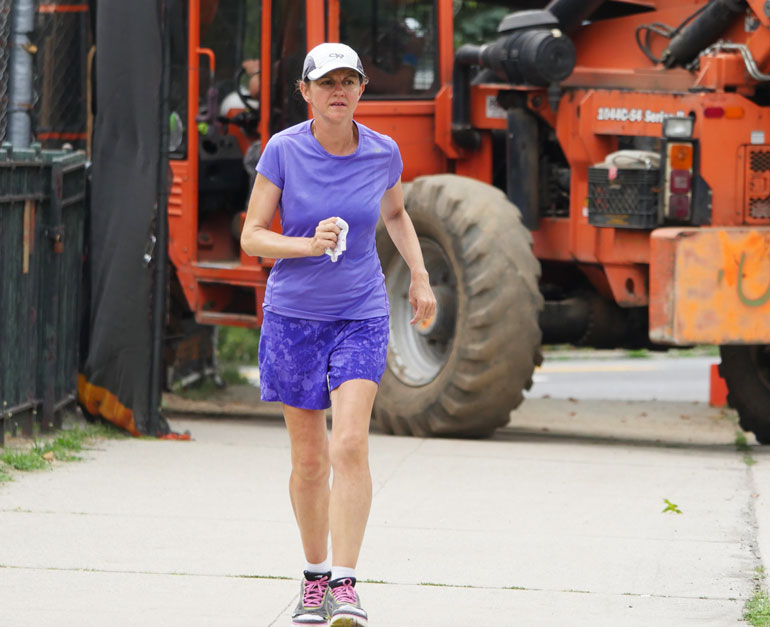 She now has 1800 miles
She now has a place among the giants.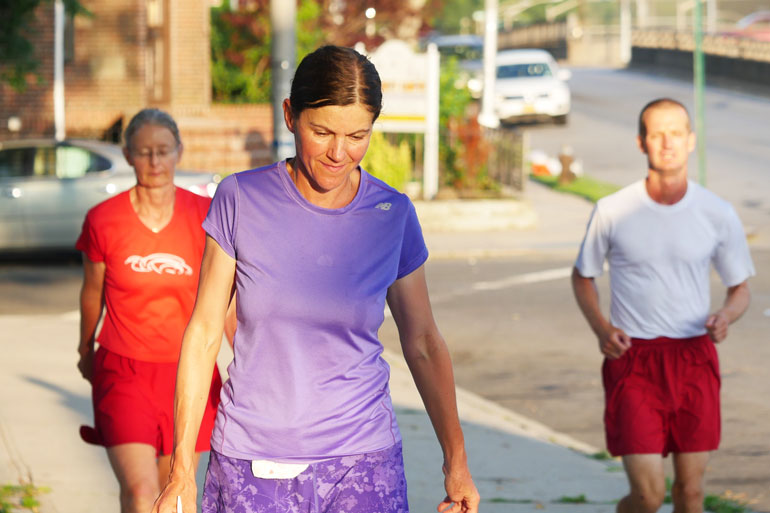 A bit of green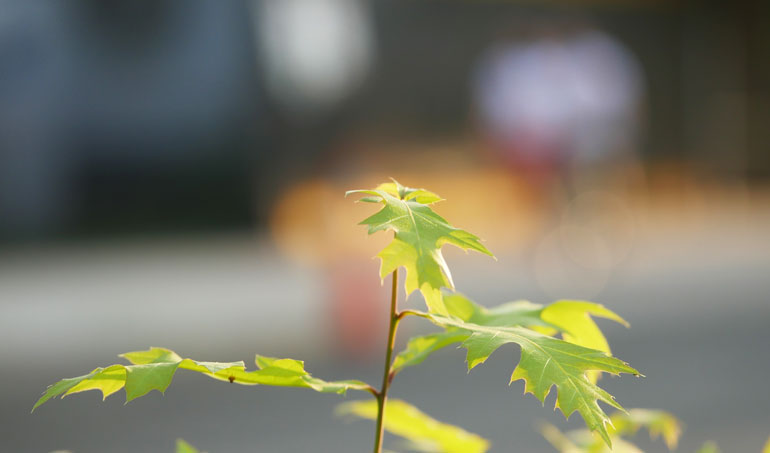 Nirbhasa had a good day with 63 miles.
He now has 1792 miles.
None of them easy miles.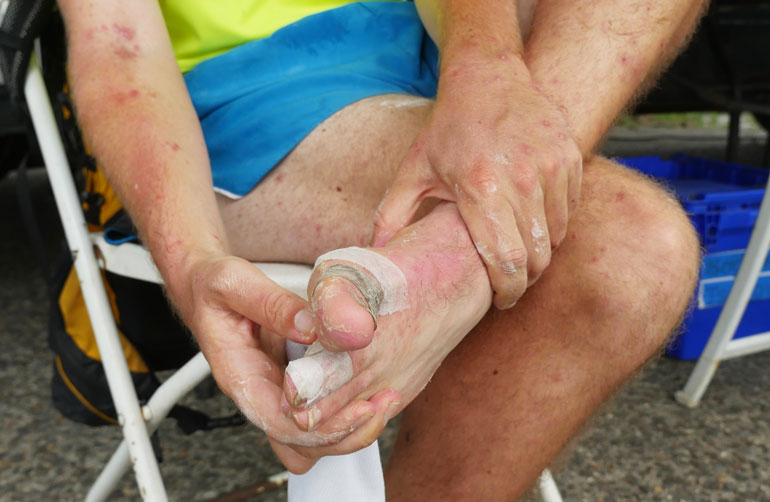 A mix of worlds for sure.
Baladev had 50 miles yesterday.  He now has 1626 miles.
His goal eternal.
Ananda-lahari had 58 miles and now has 1623 miles.
Perspective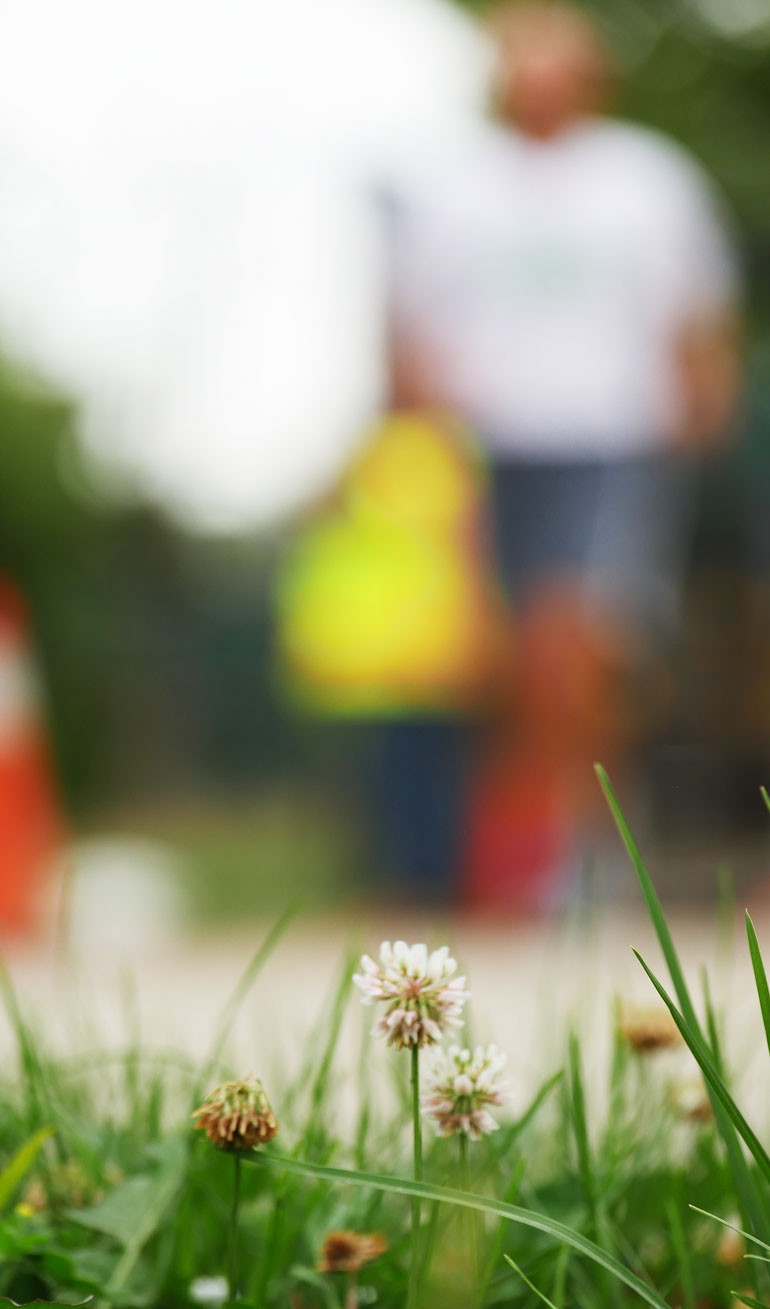 "I am feeling great it is always inspiring to be here."  Pipasa is one of the regulars who enjoys counting in the mornings at the race.  "This is really the best place when it is summer in New York.  There is no more inspiring place to be than to be here at the race."
"This race is so mind boggling to me.  I was a runner for many many years.  These runners go beyond any capacity of any runner in the world, and it is all grace.  It is something that goes so deep into each person that they can come back year after year and go through the same unimaginable experiences that they must have."
"I see them when I go to work, I see them when I come home still running."
"This is the best part of my day.  I enjoy seeing how the whole community comes together.  You also feel Sri Chinmoy's presence at the race."
Pipasa also describes how the race has a way of drawing people too it.  It is like a safe haven.
Click to Play Interview:
Chetana reads the Prayer of the Day
Click to Play:
Enthusiasm Awakeners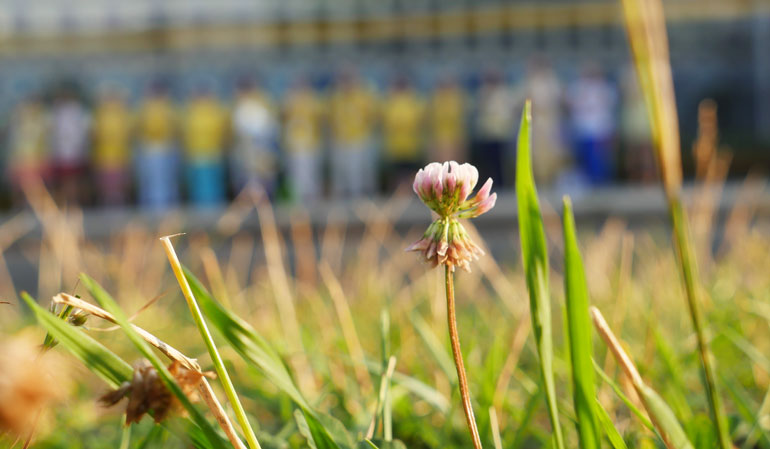 Click to Play:
At morning sunrise a self-giving heart radiates with the beauty of the entire creation.