Nearly 20 years ago Georgs Jermoalajevs won the Self Transcendence 10 day race with 727 miles.  It was 1996 and he was 49….. (it is tempting but not accurate to say 'just 49' ).  Back then his steps were light and strong and his face beamed with a radiance that shone brighter than practically every other runner I have ever met. His capacity for multi day running seemed limitless.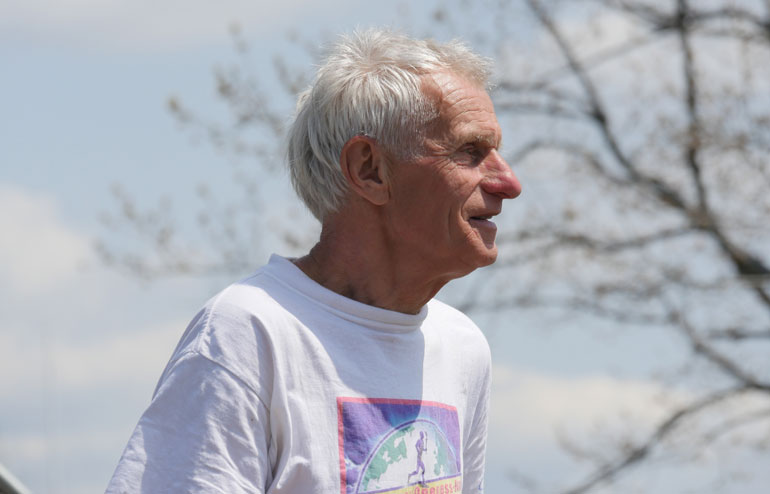 He was someone who looked as though he was simply born to run long distances.  There was a naturalness about his ambling stride, and he seemed to be most at peace, when he was moving forward, which he could do for days and days at a time.
Both time and life itself, in the past 20 long years, that have stretched out between then and now have diminished some of his outer mechanics.  But he still bears the same brightness and sweetness that is indistinguishable from the lithe powerful figure who once tirelessly ran these New York one mile paths in competition.  This essence he has maintained, this essential life ingredient remains undiminished and still vibrant on his face and in the way he shuffles relentlessly around the loop.
His hair now as pale as a drifting cloud.  Lines etched deep across a still bright glowing face that has witnessed many challenges that most lives in this world of joy and turmoil that we all share and of course seek out the swiftest path to take us through it.
In 2 days he has run 144 miles and if you look at the 2 young man who have kept ahead of him it makes some kind of sense.  But when you look back at the long long list of other young men who are gathering up behind him, it just makes no sense at all. How is this possible?  How can a man twice the age of the rest of the field do so incredibly well.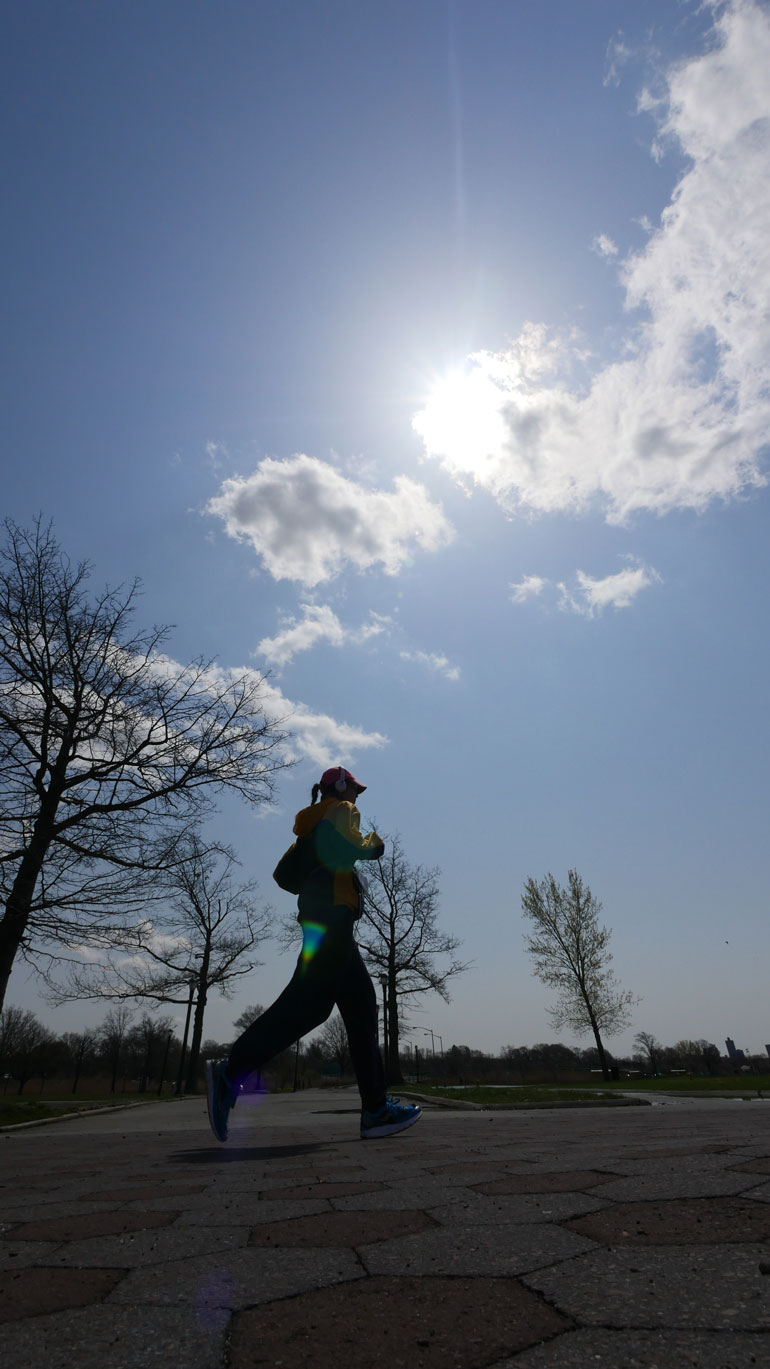 In that summer of 1995 Georgs was hungry for as much competition as he could find.  He came back to New York that June and ran the inaugural 2700 mile race in 40 days.  The next year it would become the 3100 mile race.
Georgs had a few astonishing years after that.  In 1997 he set the world record for 1000 miles for age 50.  After that life and ultra distance running, at least his coming to New York no longer connected. He tells me that for a time the most he competed was in one 26 mile marathon a year.
Something changed.  Something in Georgs' life shifted, and in the ways of all astonishing things, 72 year old Georgs Jermoalajevs has found himself once again back at the Self Transcendence race.  He, not unlike the Phoenix bird has risen up from the ashes of his past and has found new life and purpose on this one mile loop in flushing Meadow.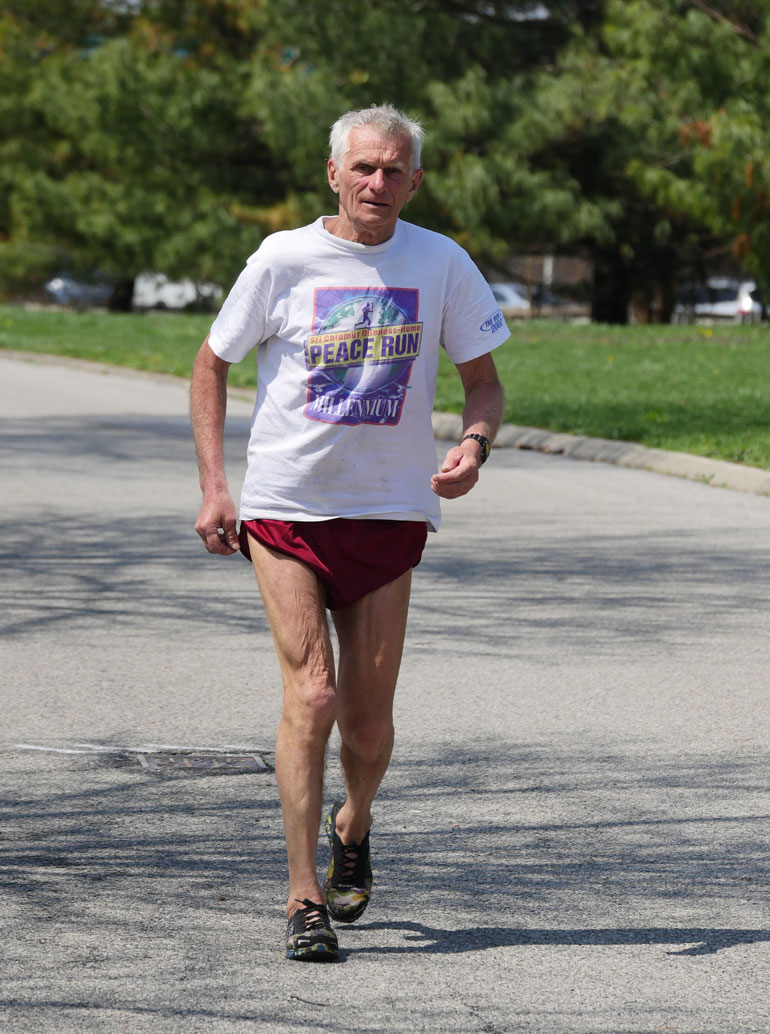 "I am very glad to be back.  It is my biggest dream."
He tells me that he has a new expression that sums up his life now.  "I run for God."  He says that many people identify with this philosophy.  He says in particular at home in Latvia people like it.  "Great words.  People in Latvia agree to use them in their own life."
Vera helps with some translation and when Georgs describes the atmosphere he says a word that neither of us recognize.  Then Vera says, "aura."  Yes, yes, he says.  He spreads his arms out to gather symbolically all the runners out on the one mile course.  "Very good aura together.  We make this aura very special."
Click to Play Video:
The evidence of the misery of yesterdays weather has vanished.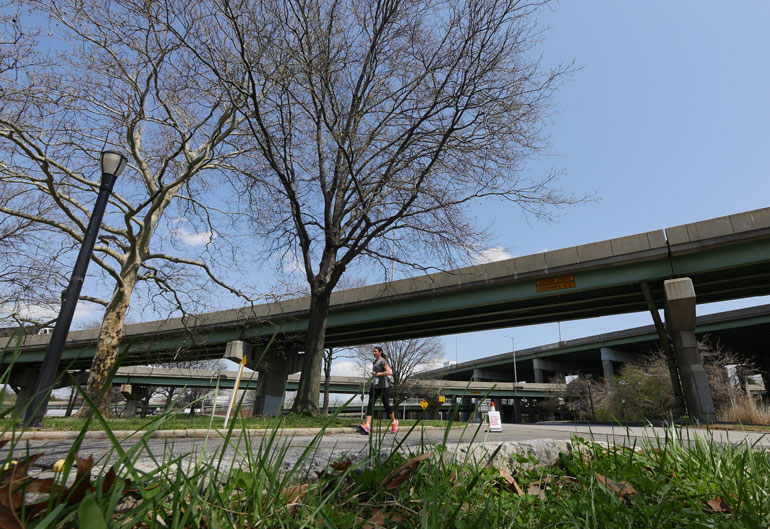 Atmavir leads the men with a really good 166 miles.
The noise and traffic are never far away from the calm stillness of the park.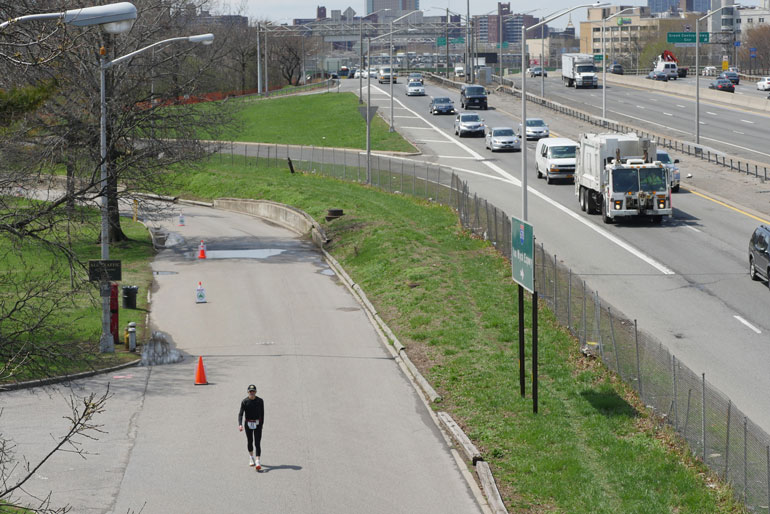 Adrian with Andrey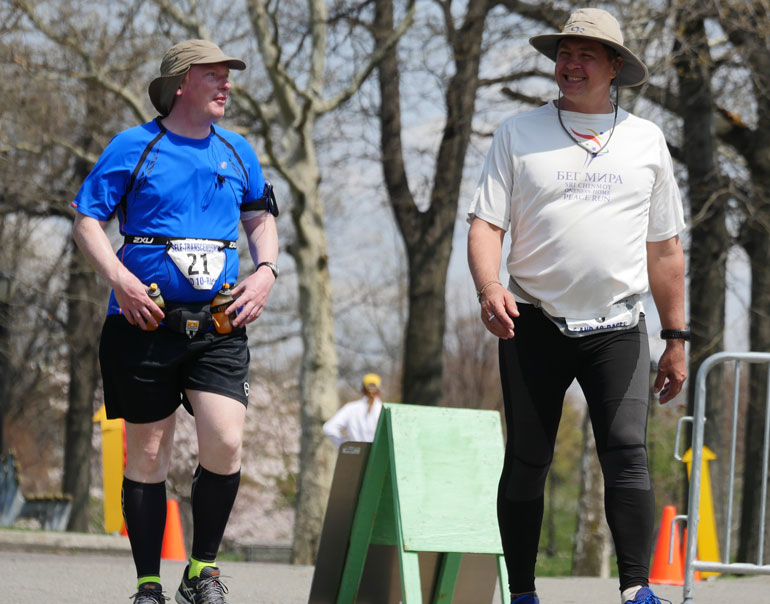 Keeping the board up to date.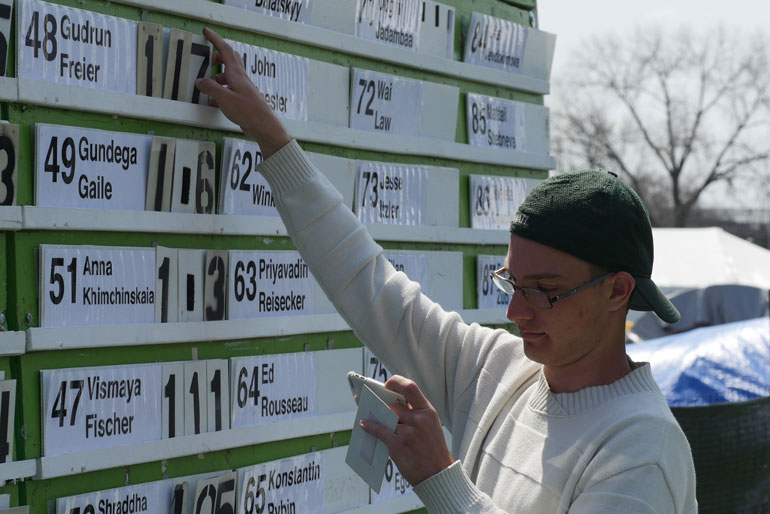 Aidas from Lithunia is getting some of the hard lessons uniquely offered by the  10 day race.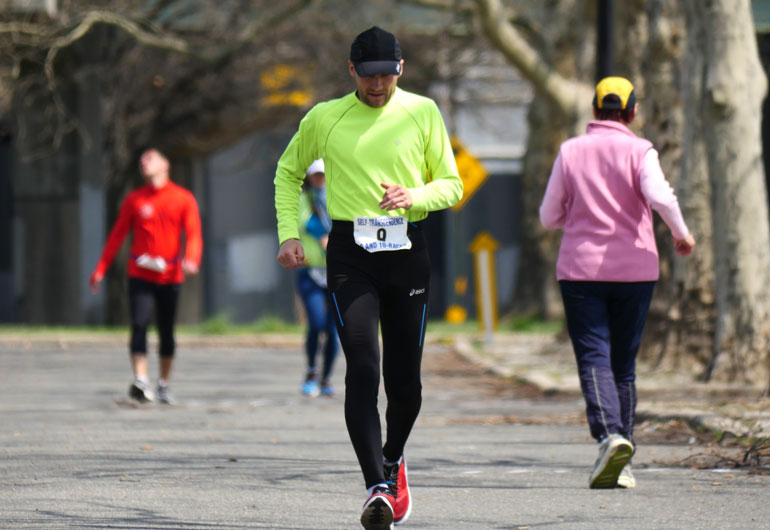 Lots are taking advantage of the sun to dry out clothes.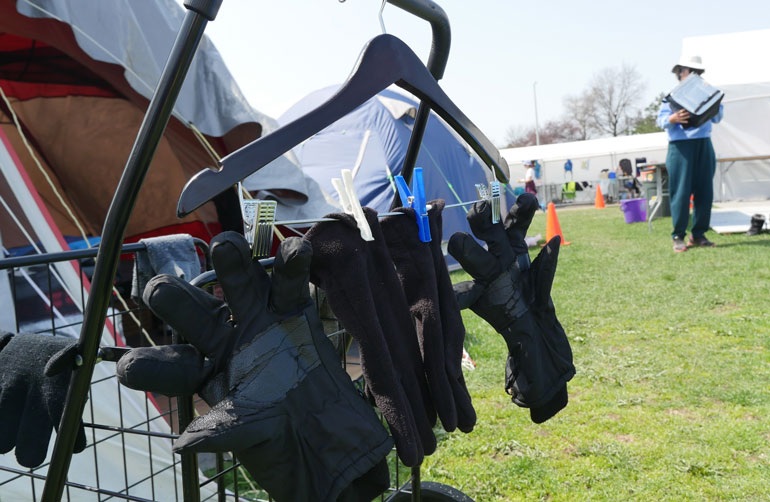 Ales has 134 miles after 2 days.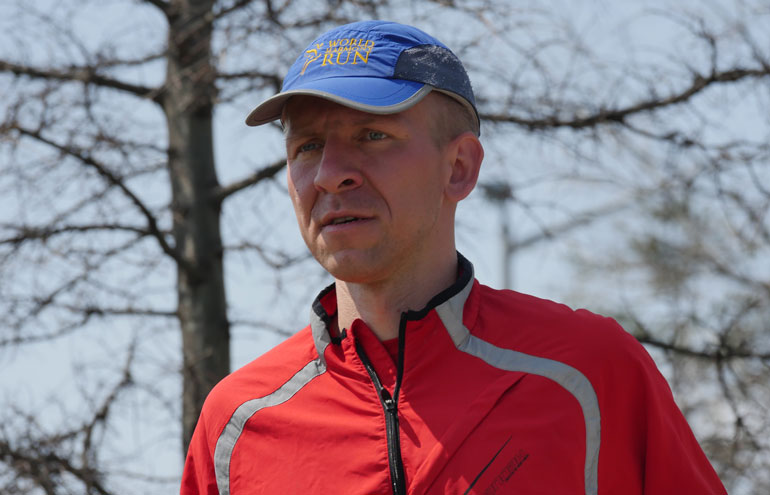 Chris Mak is happy with his first 2 day total of 100 miles.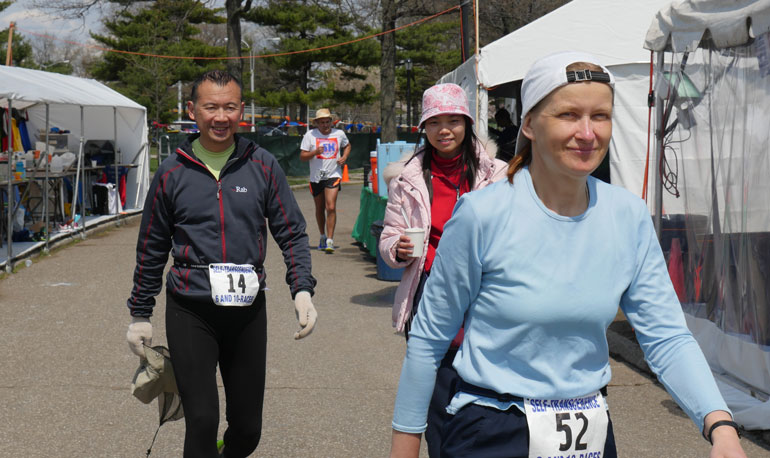 For those using sun power to dry their shoes.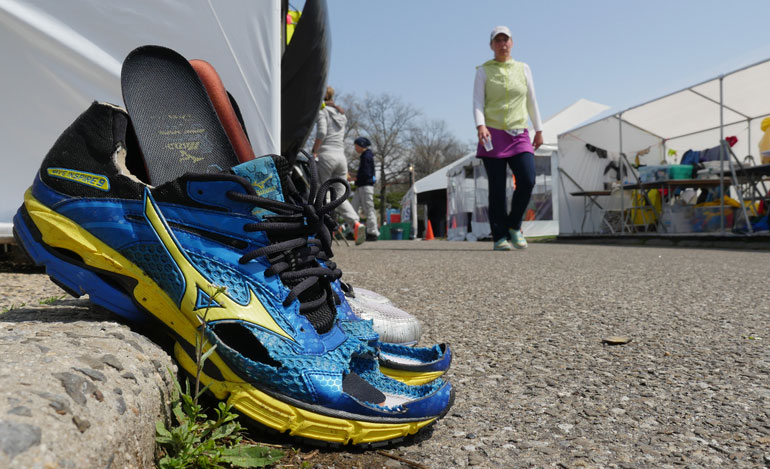 Others provide nature a helping hand using paper towels.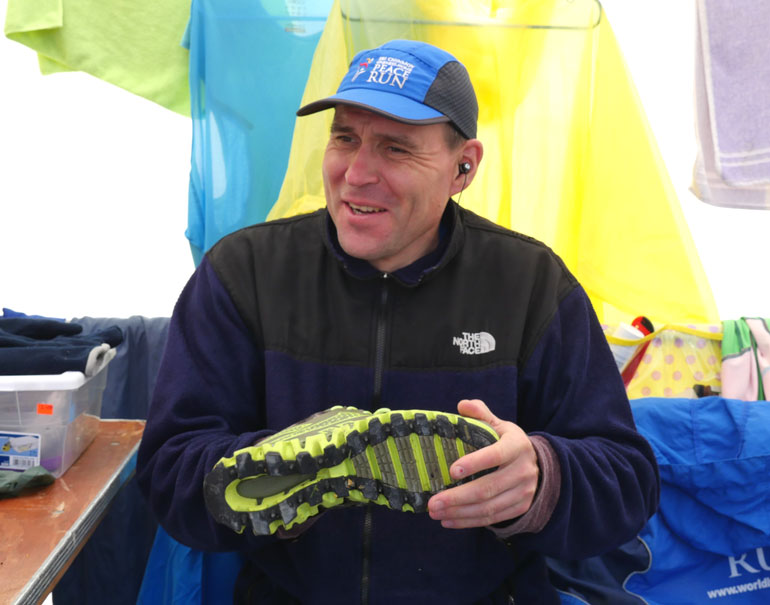 Elena has 127 miles.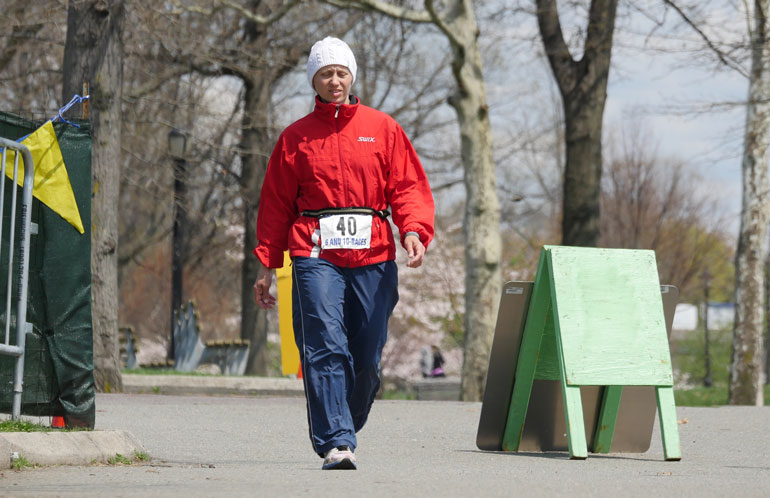 Most feet are taking a pounding after 2 days and many many puddles.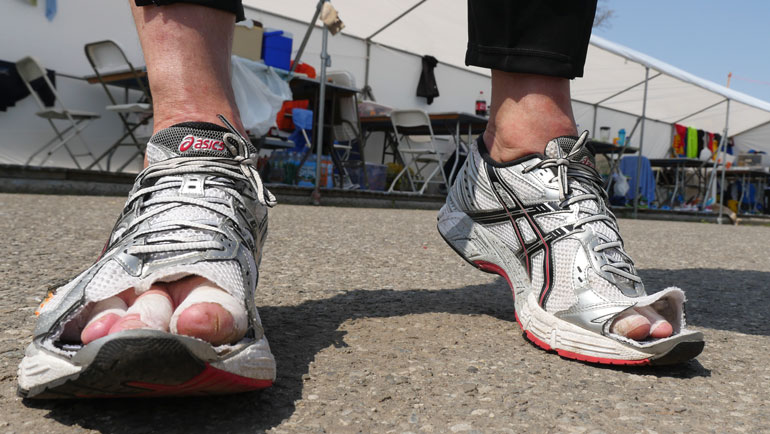 But on a day like this the park could not look more beautiful.
Fred Davis had some weather issues yesterday.
Waiting for a shower
Yashasvati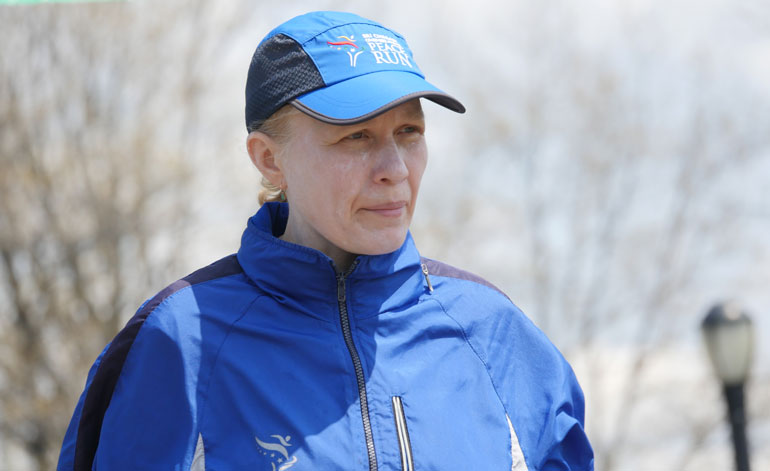 Shraddha getting some knee support.
Sergey with wide open spaces.
Samita in 2nd place with 141 miles.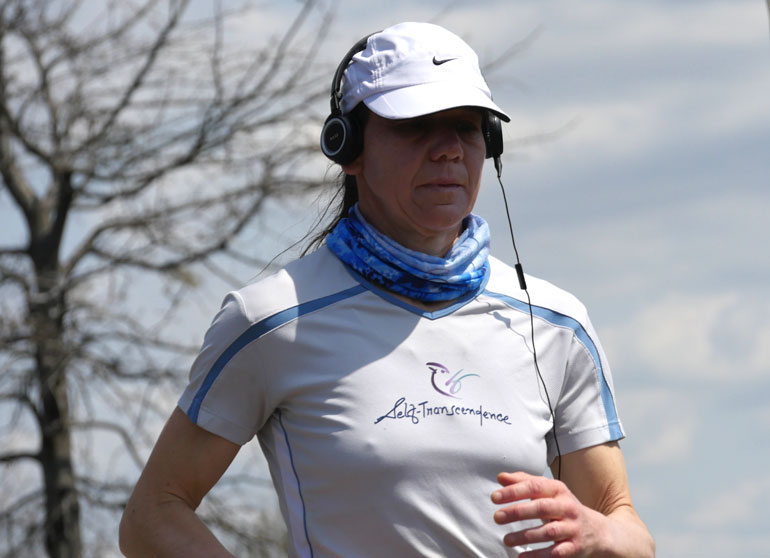 Pati leads with 143 miles.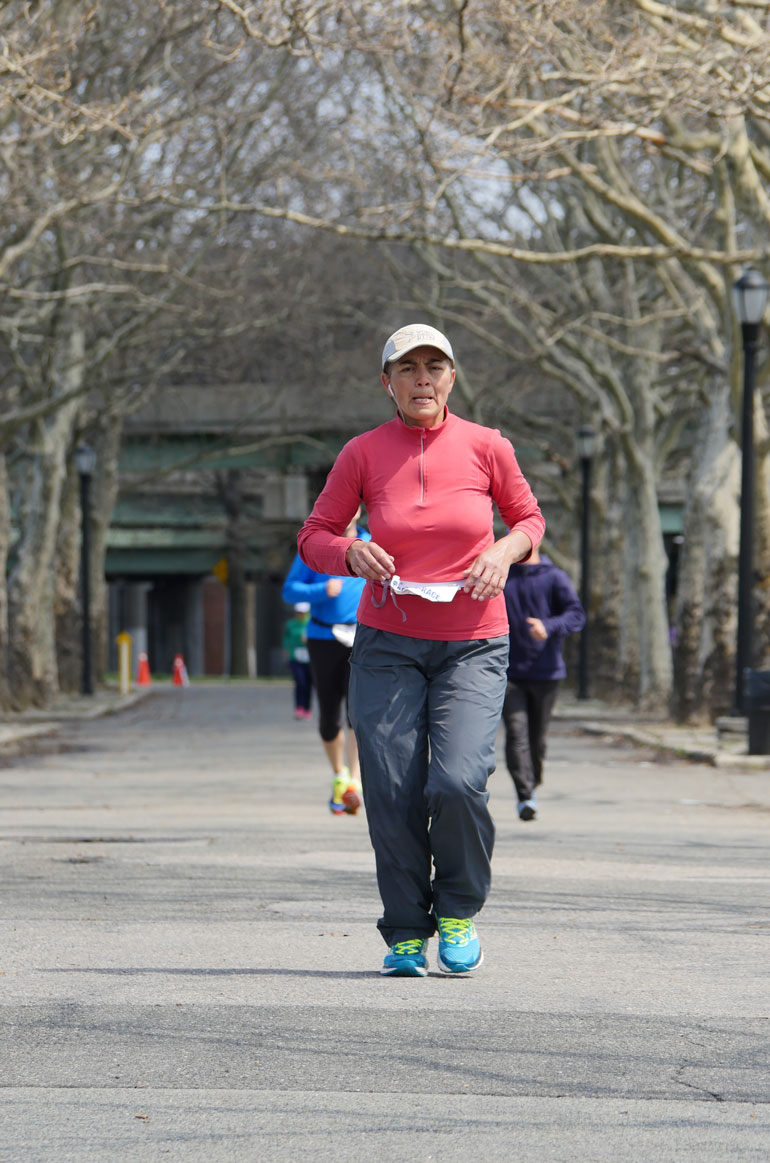 Rising up on the other side of the park are the towers of the worlds fair buildings.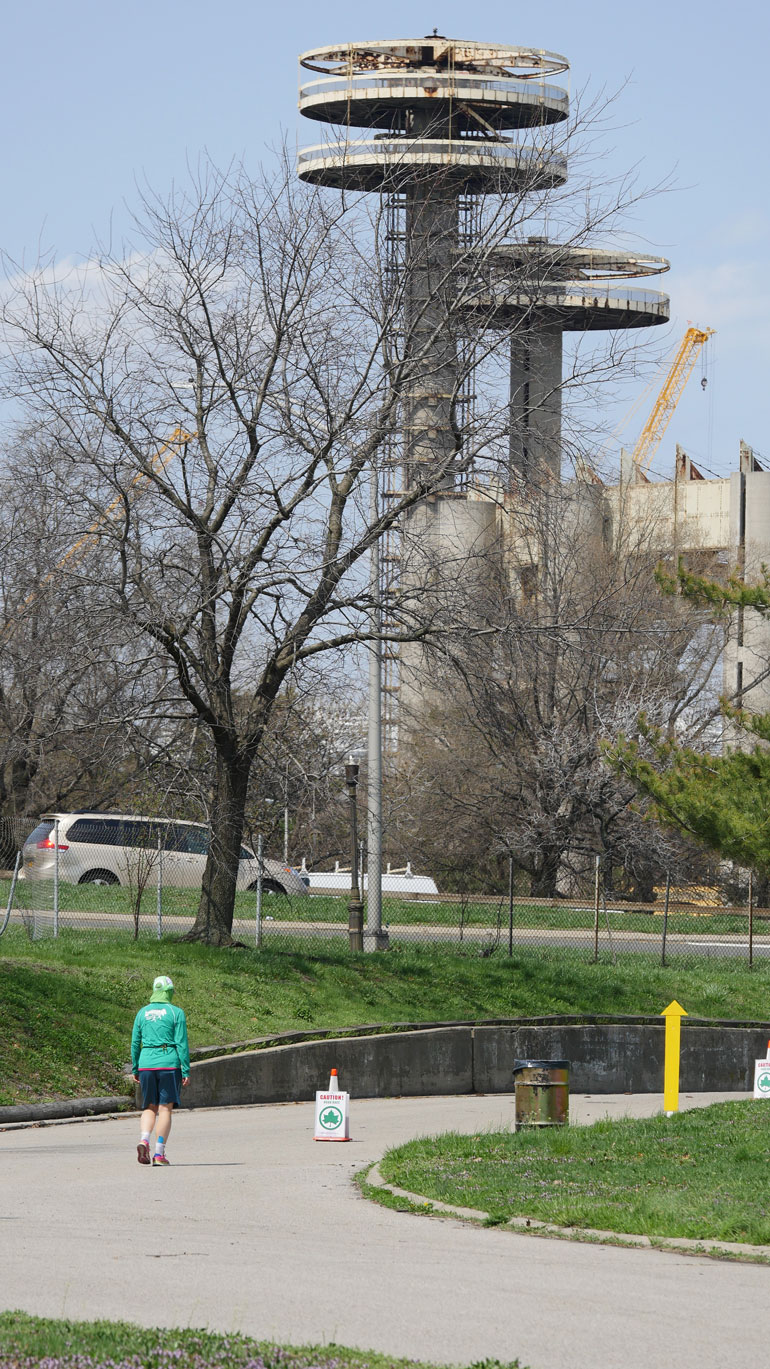 Kalpa has 13o miles after 2 days.  This is his 2nd 10 day race.
Click to Play:
There are of course others out on the course reporting.  Someone all too familiar with interviewing is Stutisheel talking with Sergey Kuzmin.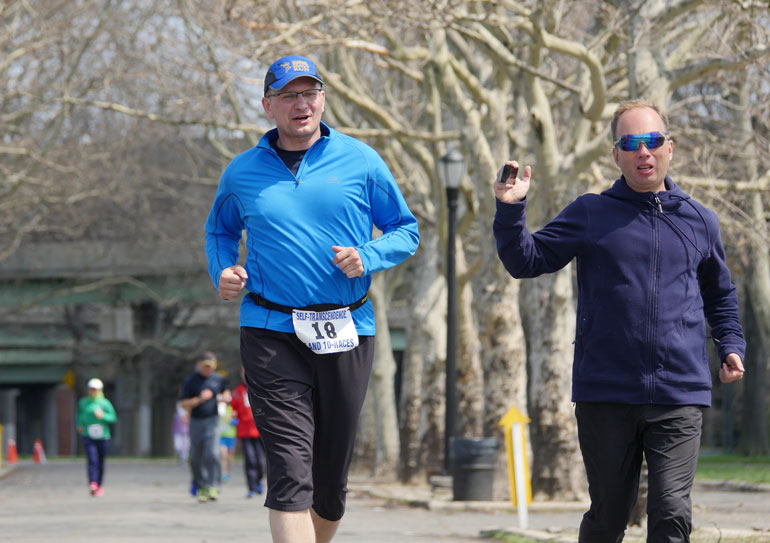 A plane about to land at La Guardia airport nearby.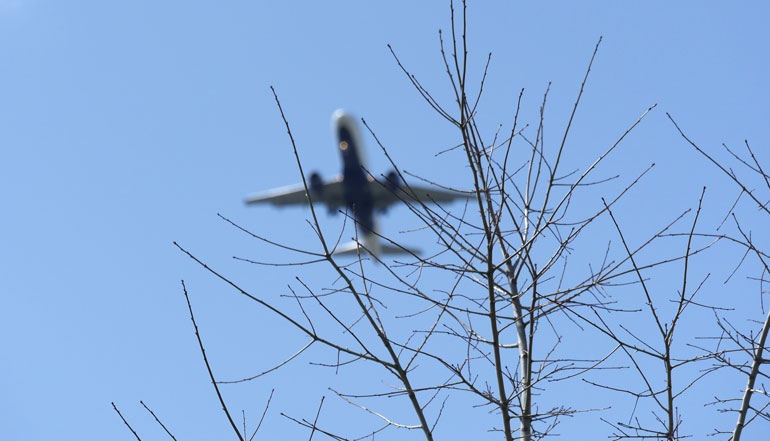 The kitchen preparing lunch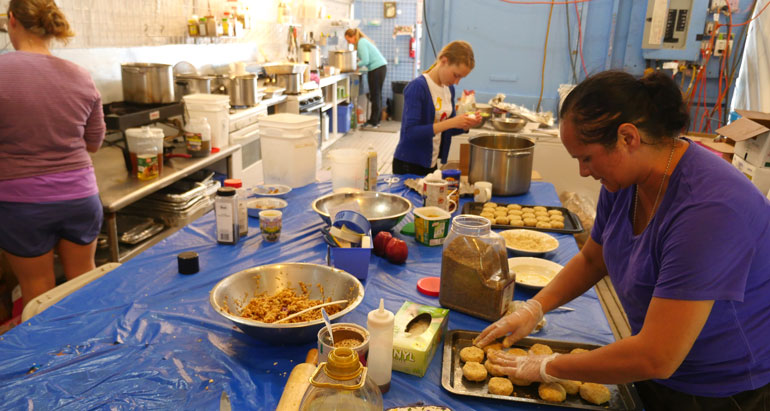 Many jobs to be done.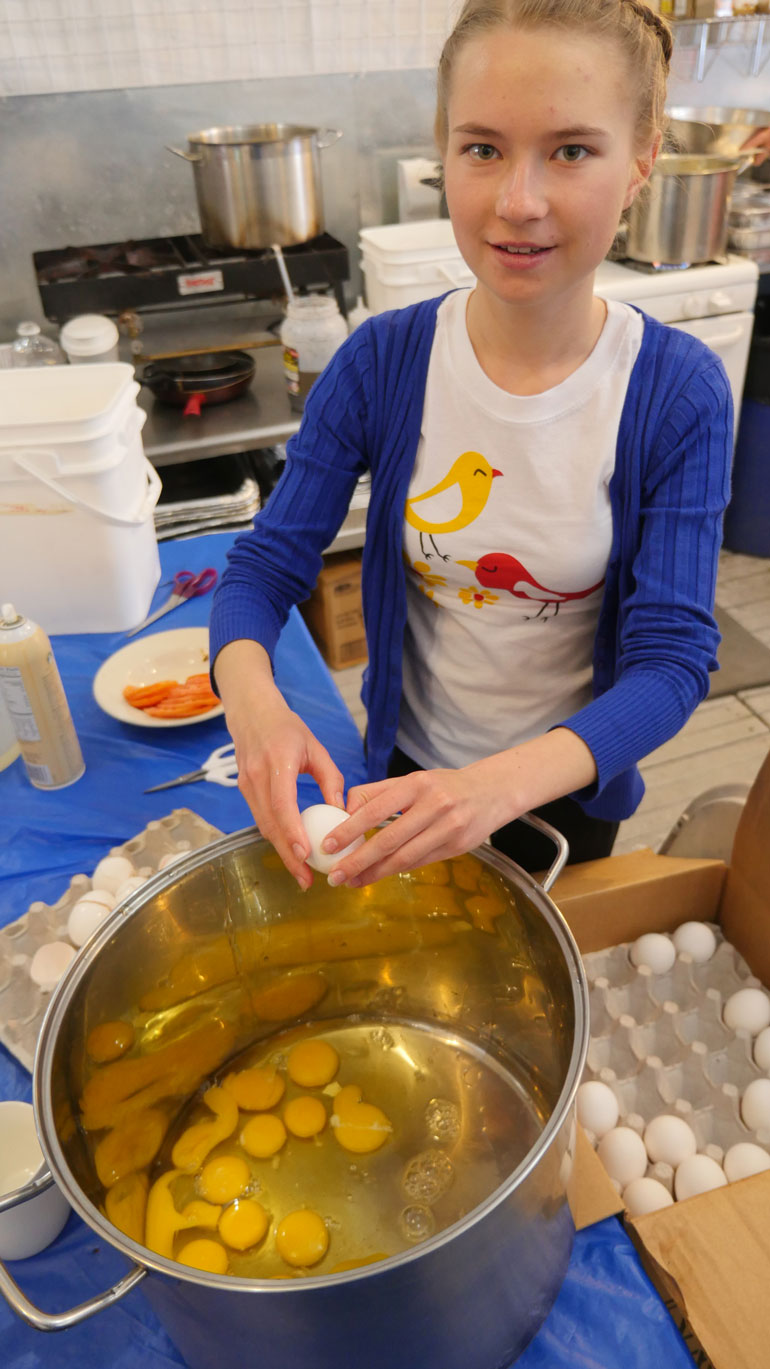 Some jobs not quite so glamorous, but still necessary like pot cleaning.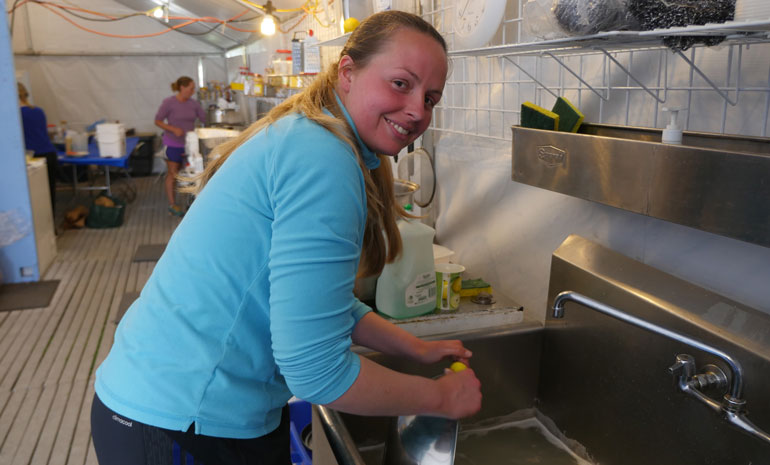 Heading down Sri Chinmoy street.
Tatjana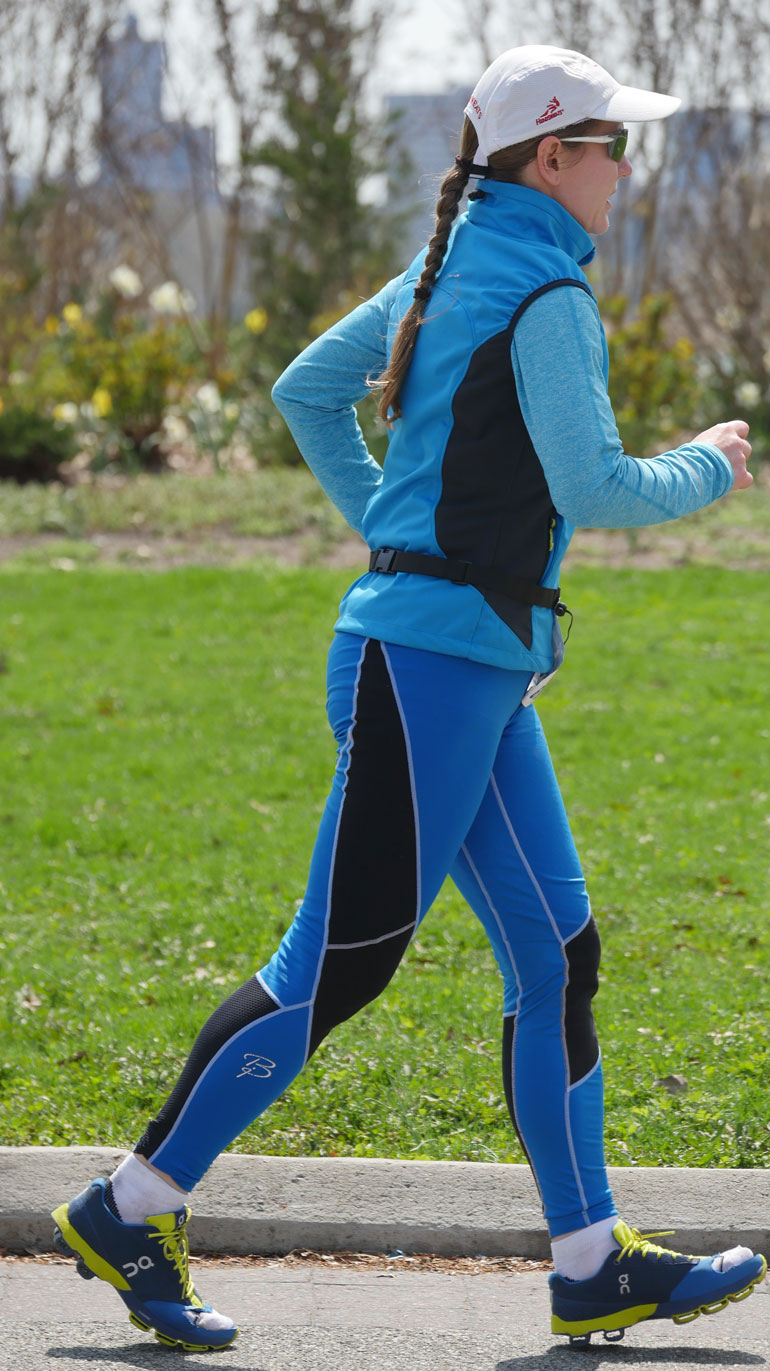 Sarah who has 140 miles talks with Gautami who is running the 6 day race.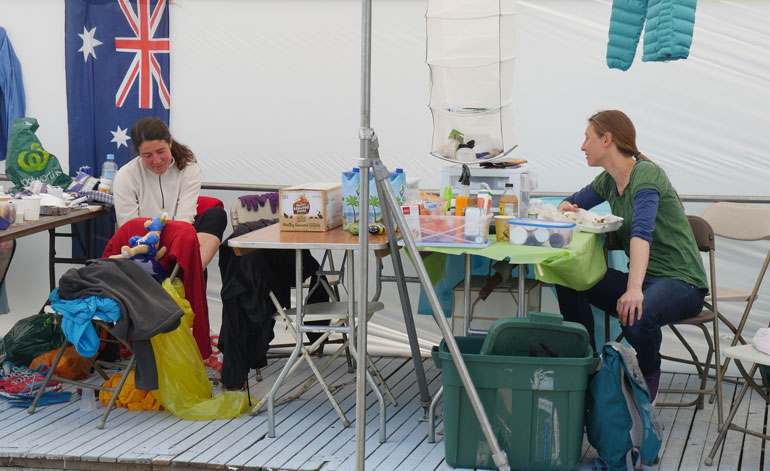 The grass is thick with wild flowers.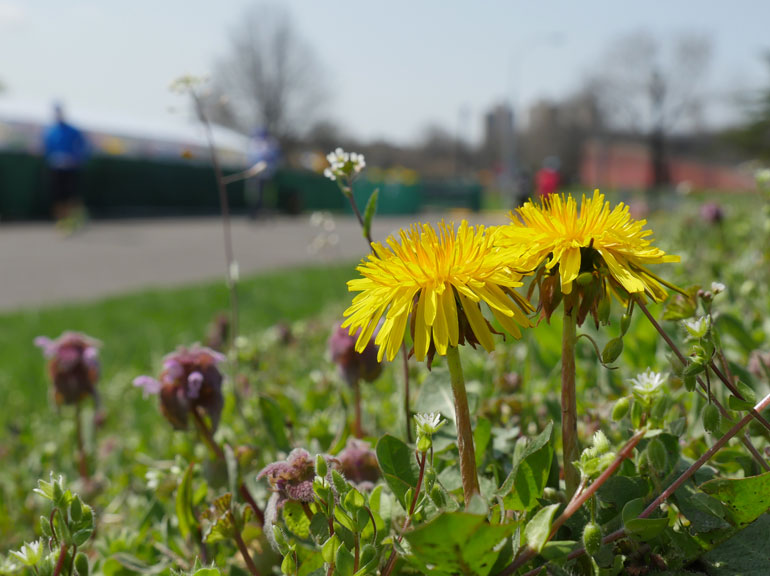 Budjargal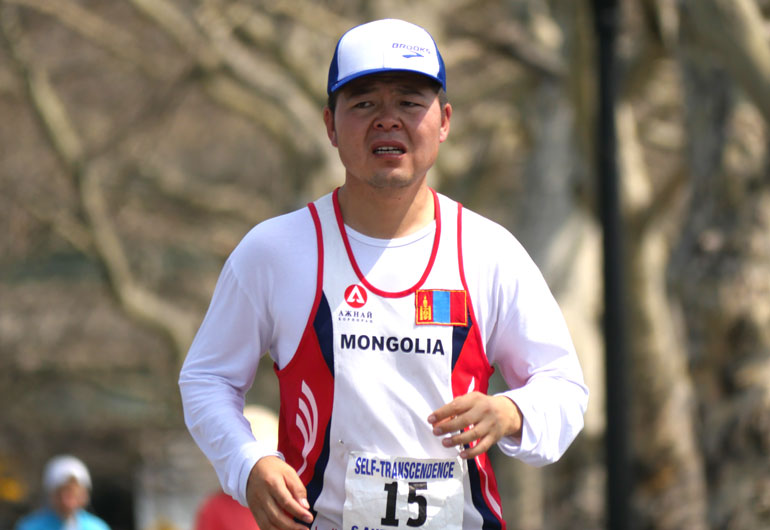 Ananda-Lahari has 140 miles.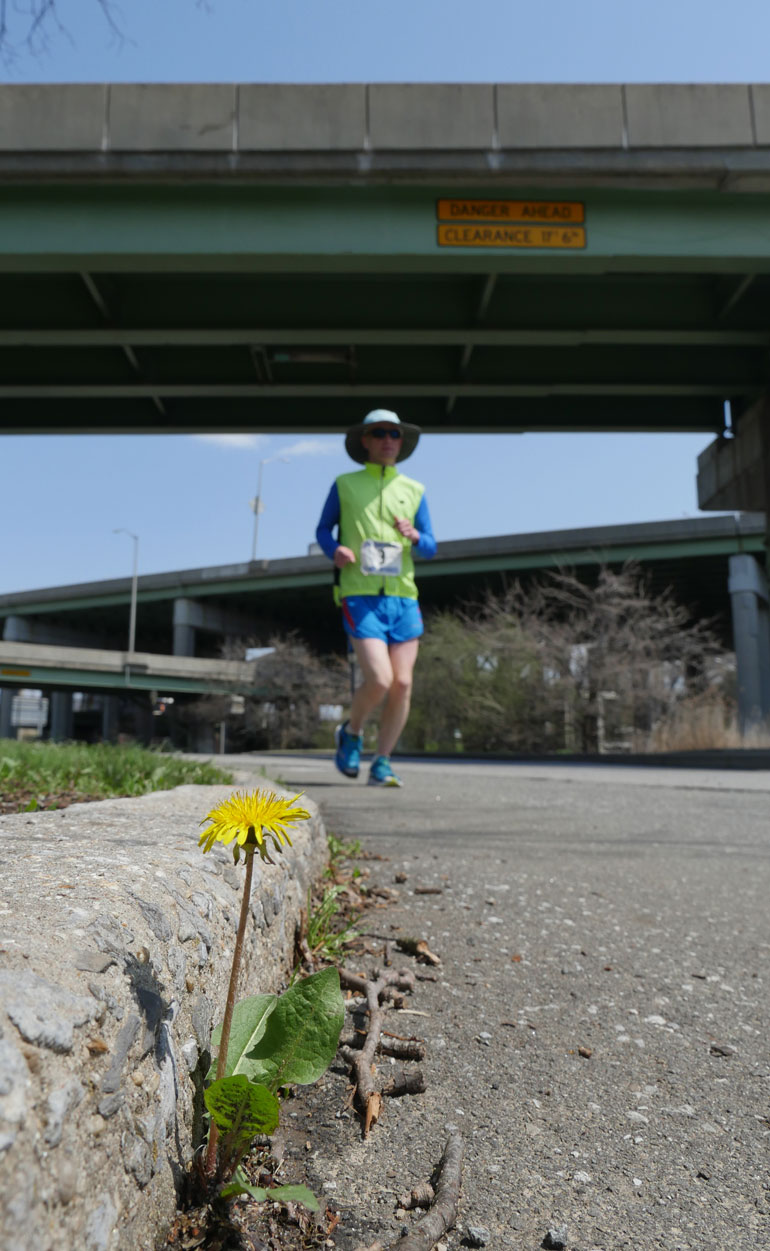 George Biondic with 123 miles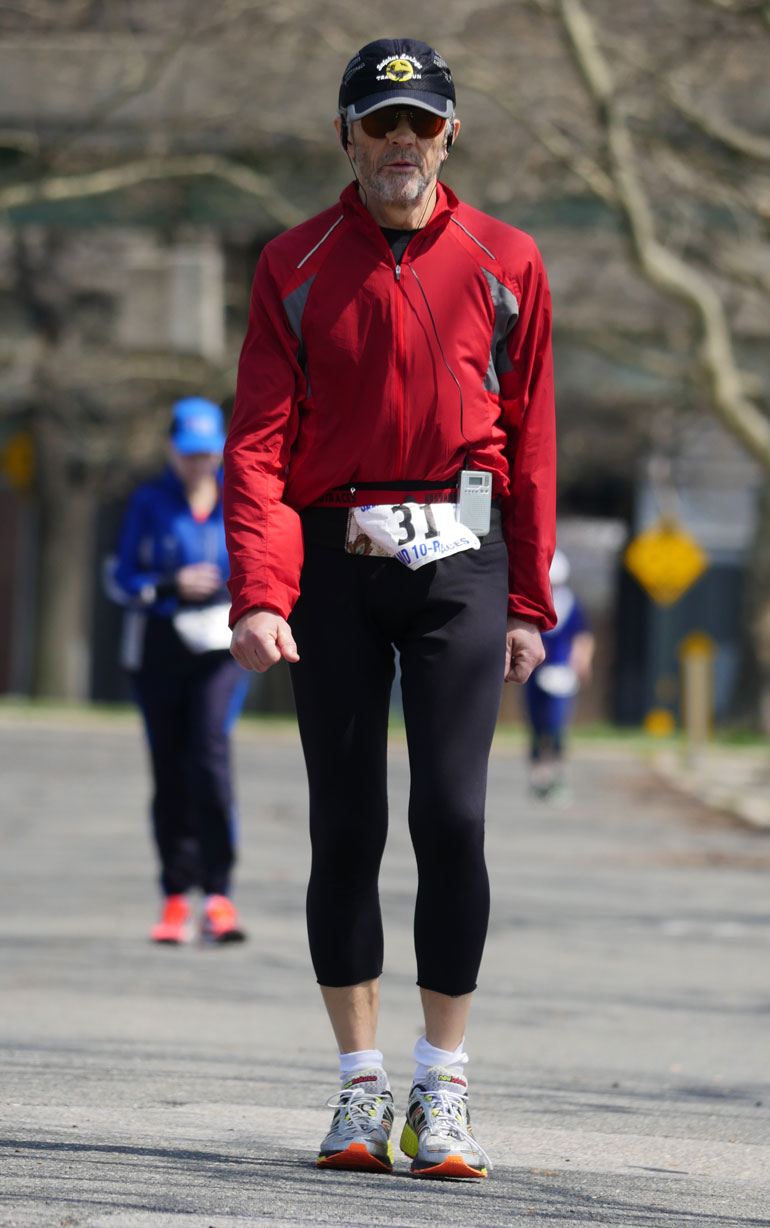 Giribhu looking strong.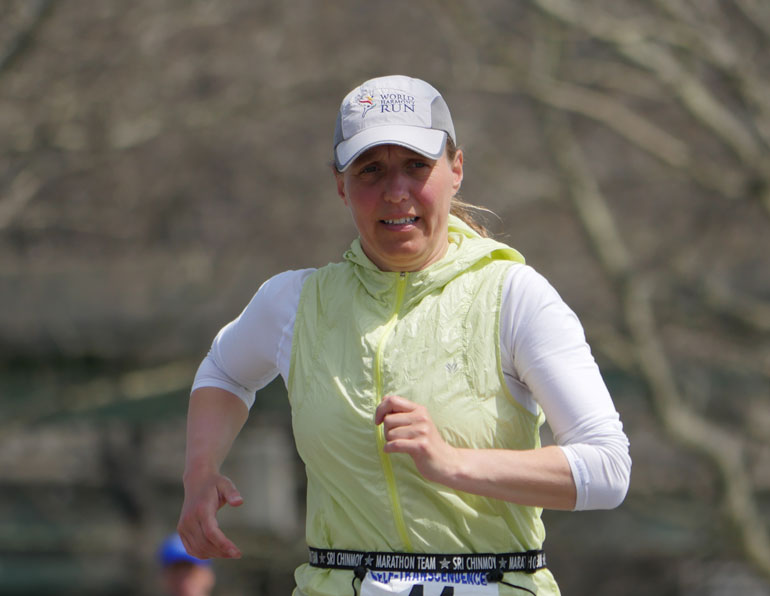 Padyatra enjoying himself.
Francesco in medical with a fever.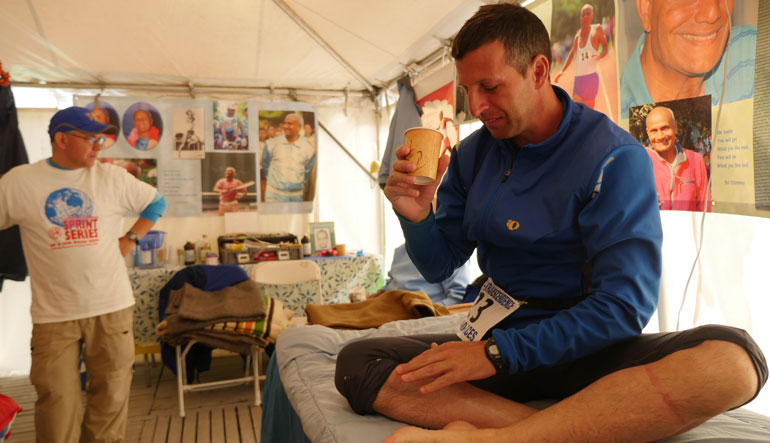 The great Michel Guoin, from Drummondville Quebec.
Niribili with Vera who is her helper.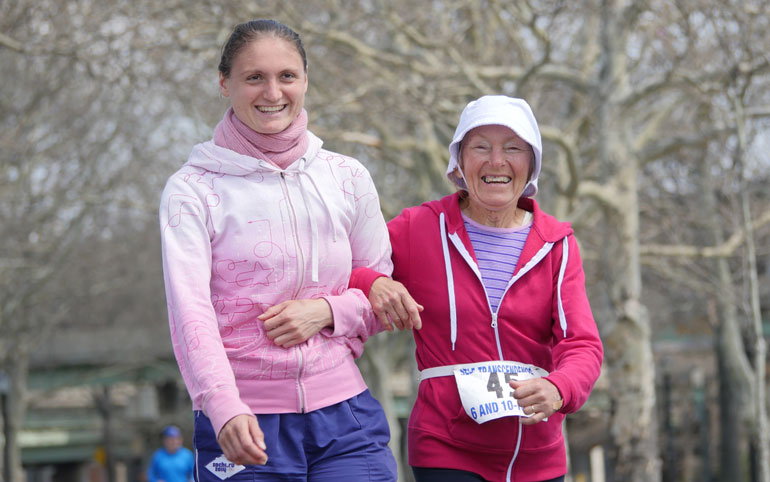 Vishmaya.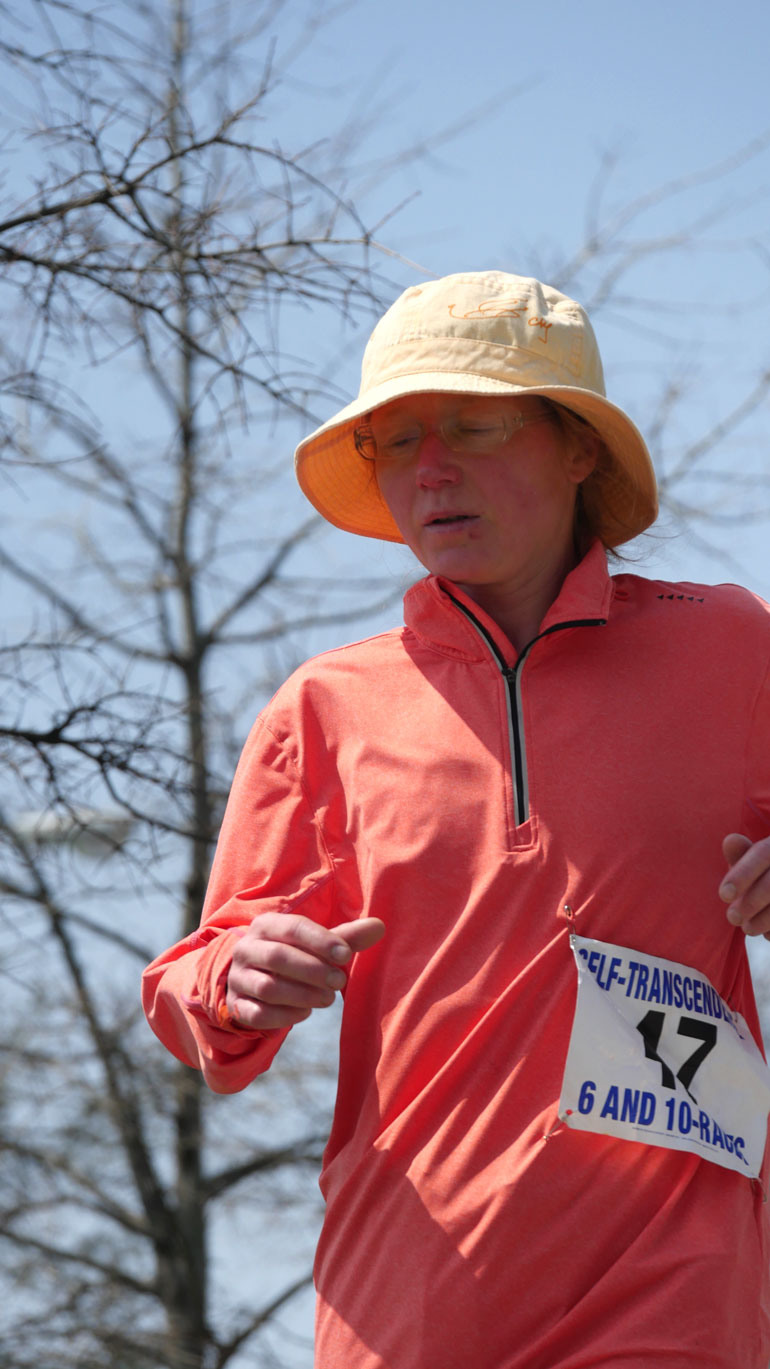 First timer Manoshri who will be soon joined by her sister in the 6 day.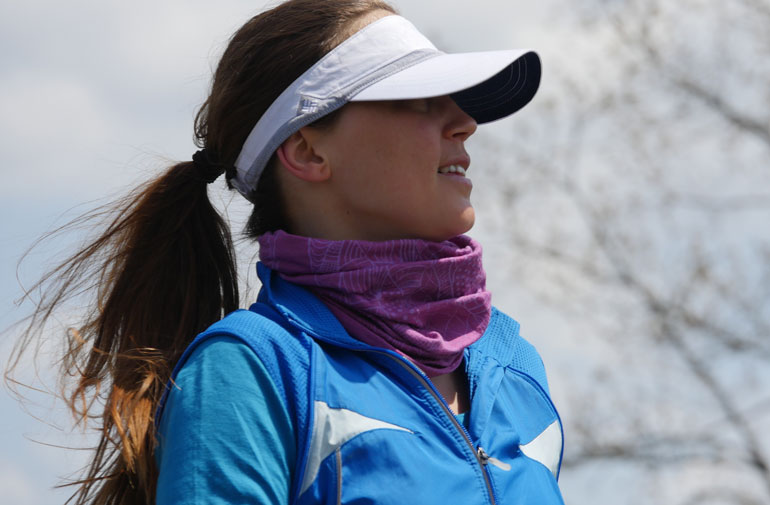 Yes there is still water on the course.
Harita has 139 miles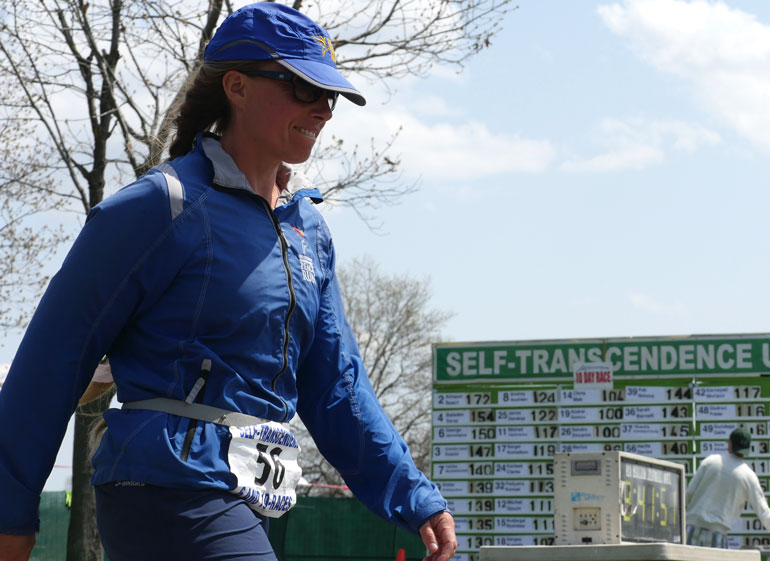 Karteek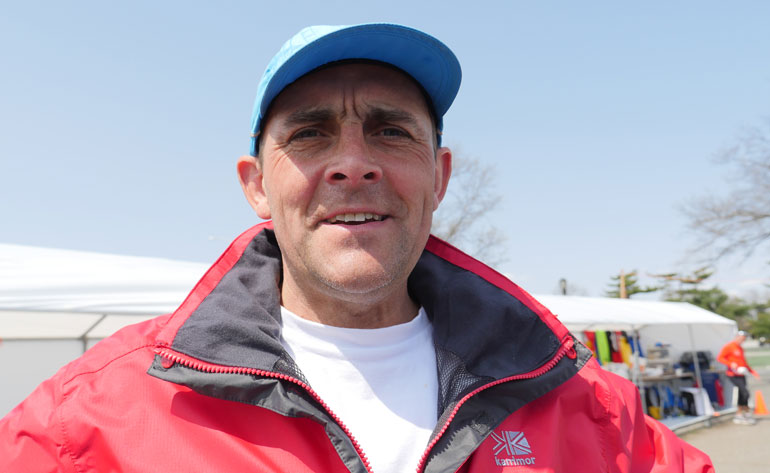 The back stretch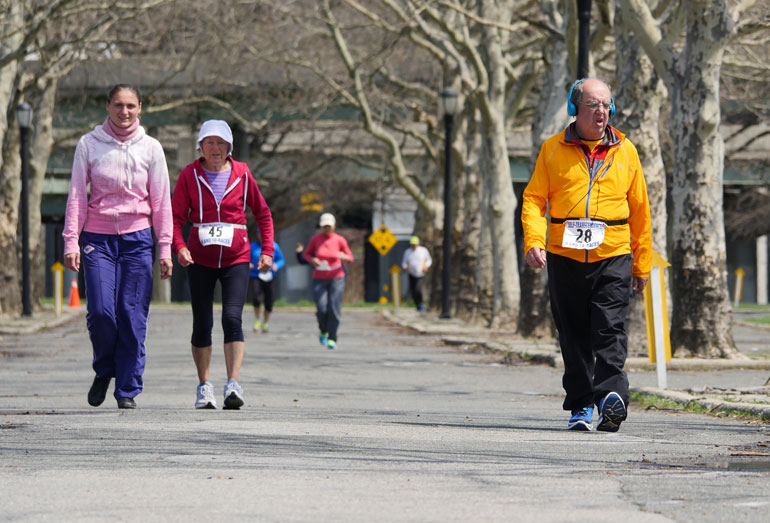 Sandro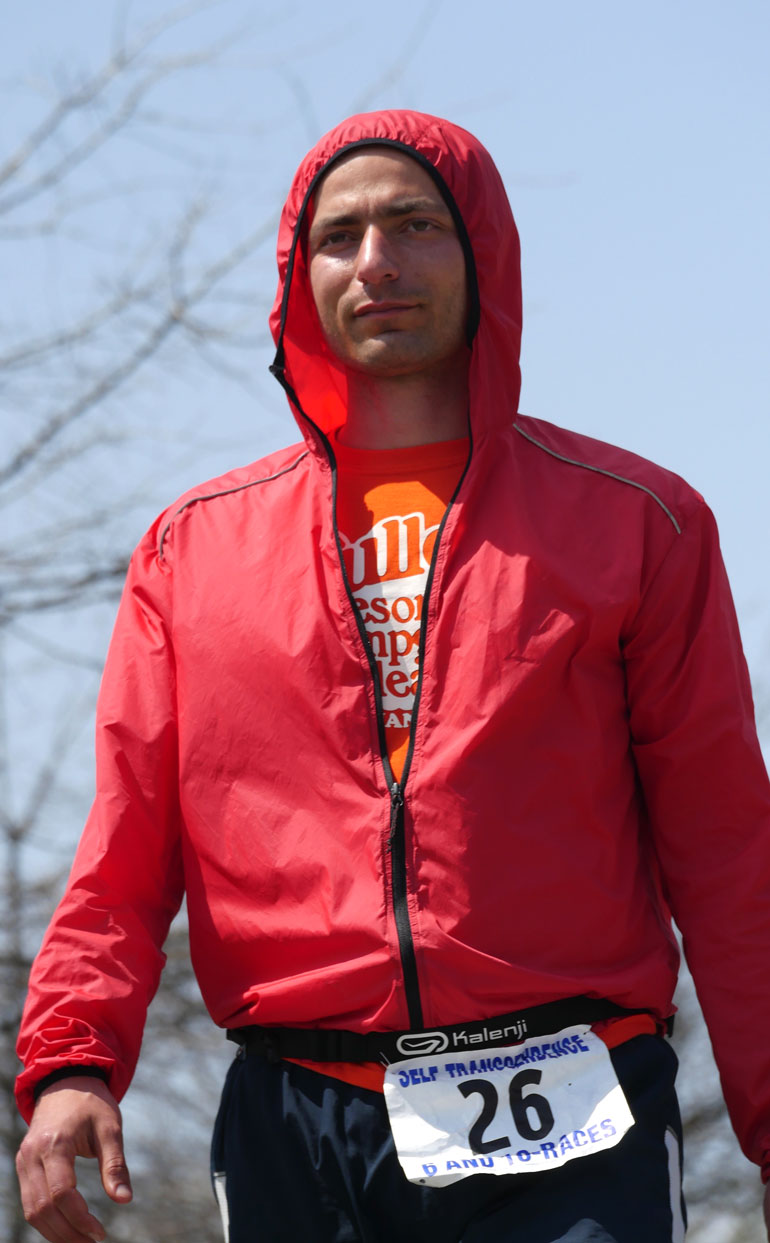 Drying socks and elephants.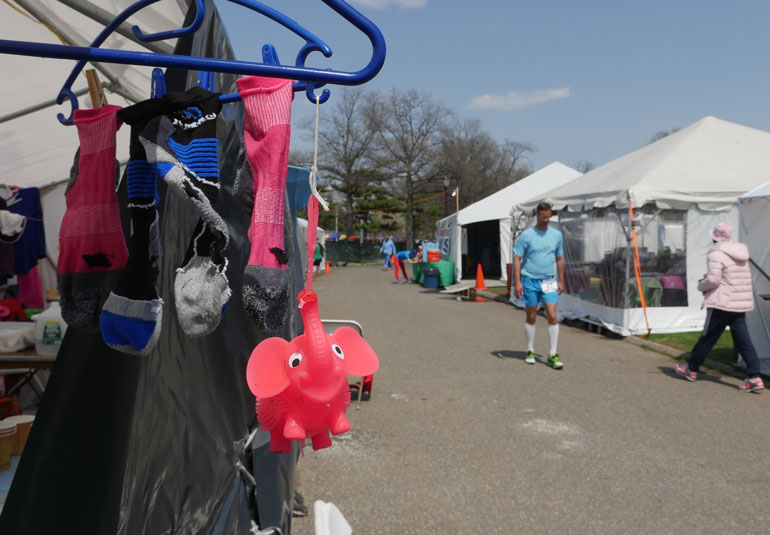 Gudrun
Sara Schmidt is a 35 year old runner from Den Haag Netherlands.  She last did the 10 day race here in 2013.
Click to Play Interview:
God unconditionally
Paves the way for us
To walk, run and sprint
Towards our Destination.