"This is the longest race in the world and I am here.  It is an honor and I really value it.  I really love the experience, and I am really happy that I am here."
This answer could come from no one other than Ananda-Lahari who now in his 17th straight year at the event on his 24th day has completed 1359 miles.  Now most days he walks with an occasional spurt of running.
" I think for all of us we just don't have enough gratitude.  We are unable to value life at all most of the time."
At his first race in 2004, "I was happy like anything.  I knew it was going to be a super hard experience.  But I was really thrilled and really happy.  There was no doubt about doing this race."
Ananda-Lahari says that during the early races he was thrilled at the nearly daily visits of the founder of the race Sri Chinmoy.  "Somebody may say, 'So what.'  But for me when I look back on my life it was really significant."

The Board at the start of Day 25
Camp
clock
Rupantar
Andrea checking the daily mileage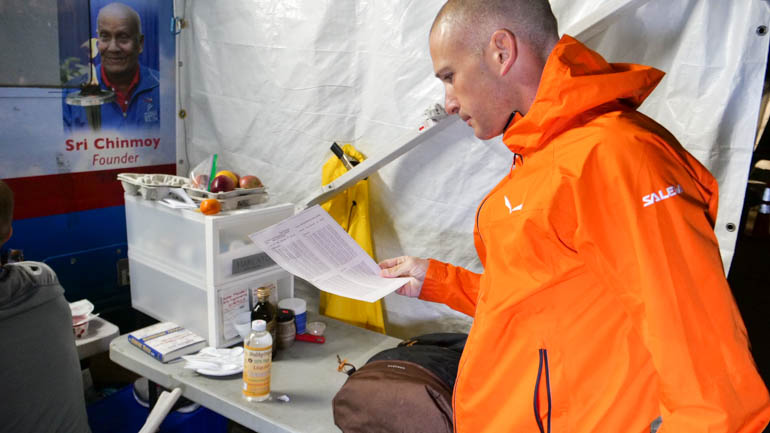 Nina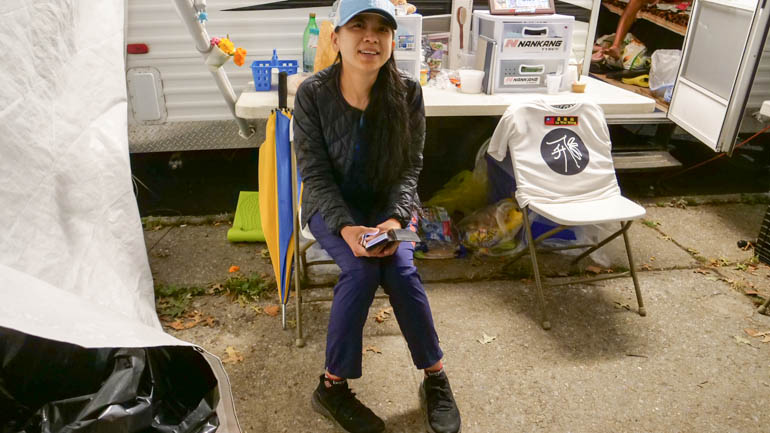 Stutisheel
Harita
Andrea
Start day 25
Andrea ran 70 miles
He now has 1700 miles(with Anupam)
Doing well
Flower
Wei Ming completes half way
His time 24 days 2 hours 22 seconds
He ran 65 miles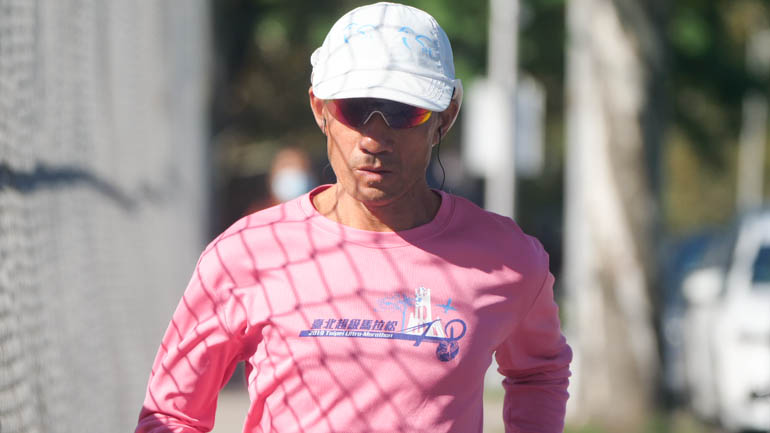 Extraordinary
Flower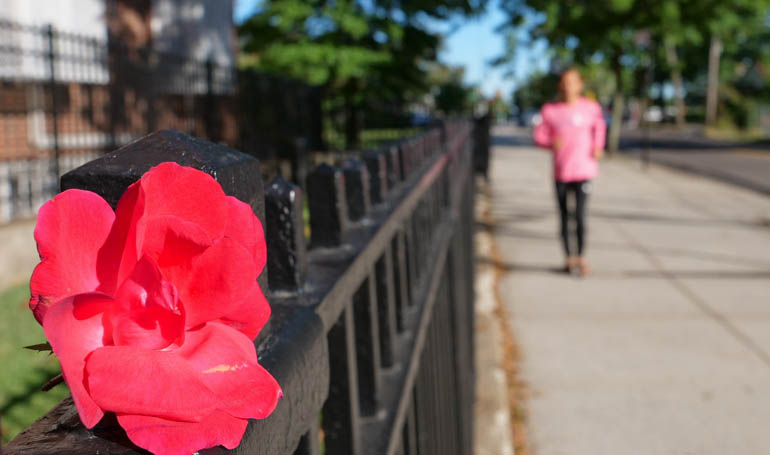 Anjali
Vasu ran 66 miles
He now has 1489 miles
Doing well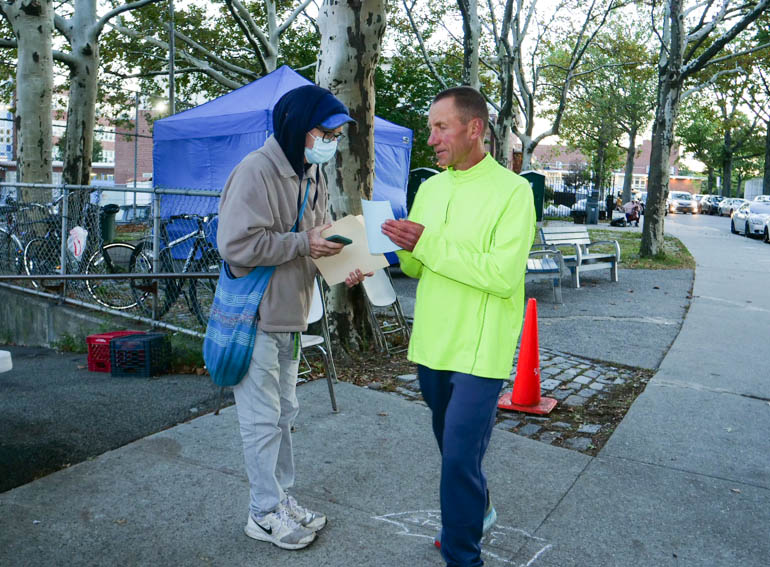 Flower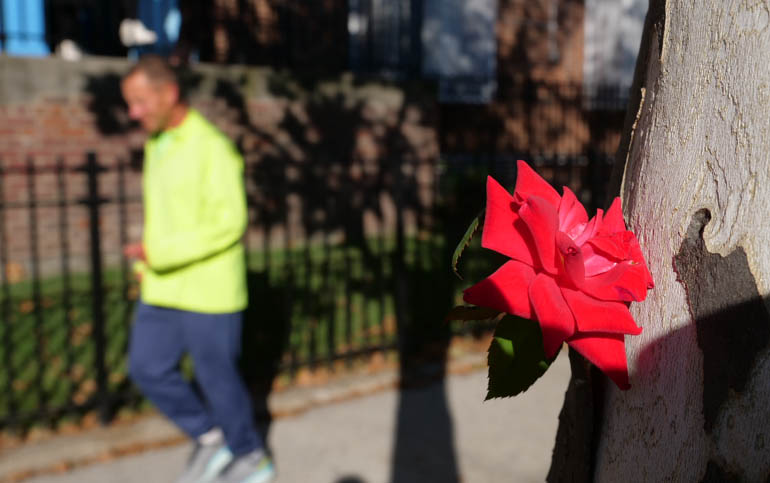 Koala
Harita did 58 miles
She now has 1481 miles
Harita
Flower
Sahishnu
Swamiji
Takasumi did 59 miles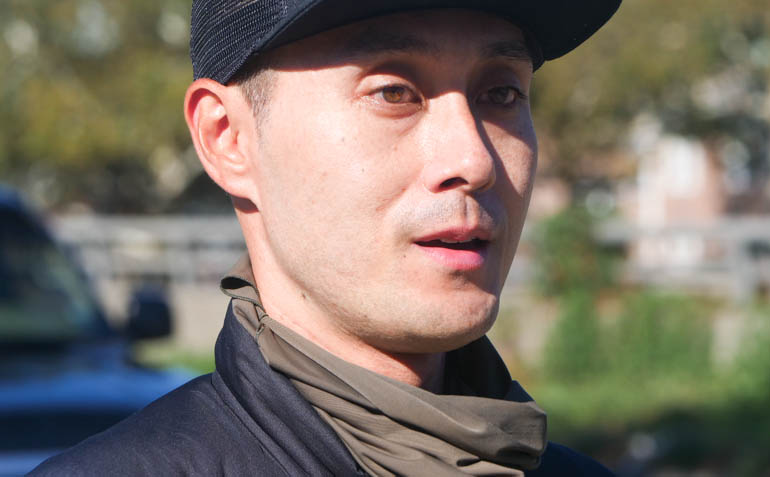 He now has 1431 miles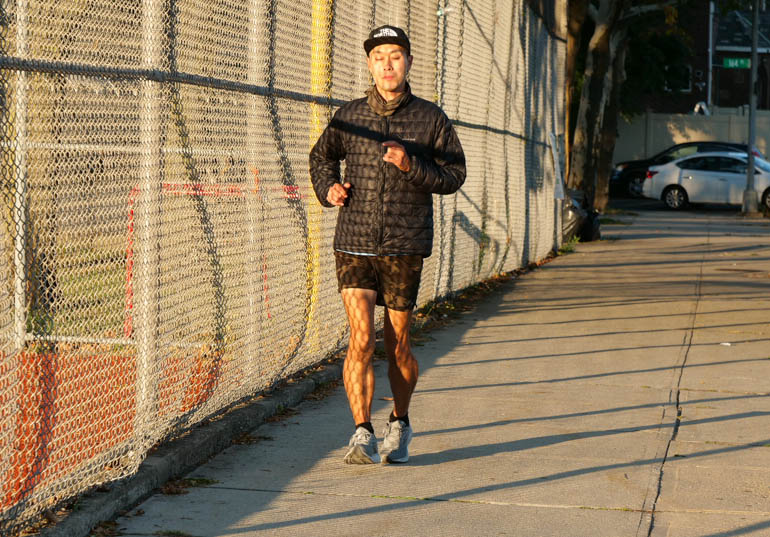 With Nina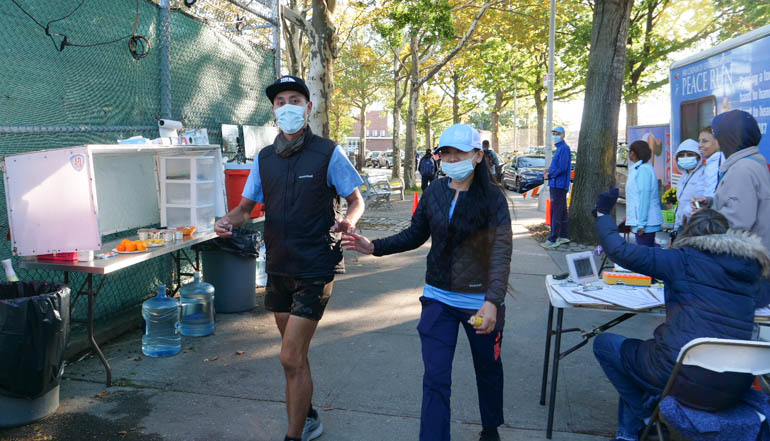 Flower
Nina and Rupantar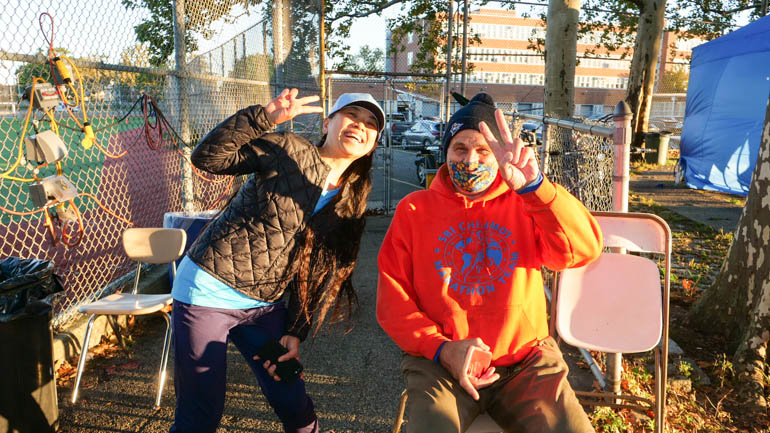 Stutisheel did 62 miles
He now has 1424 miles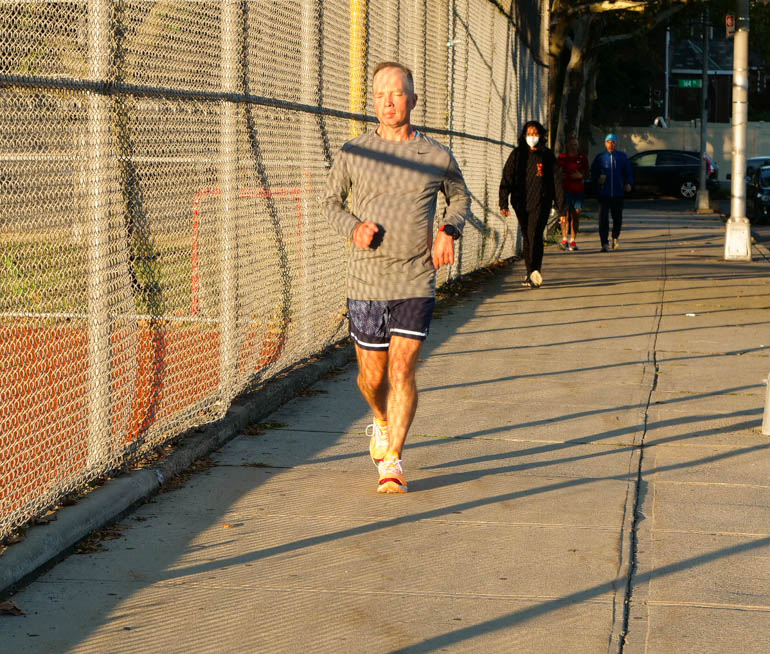 Camp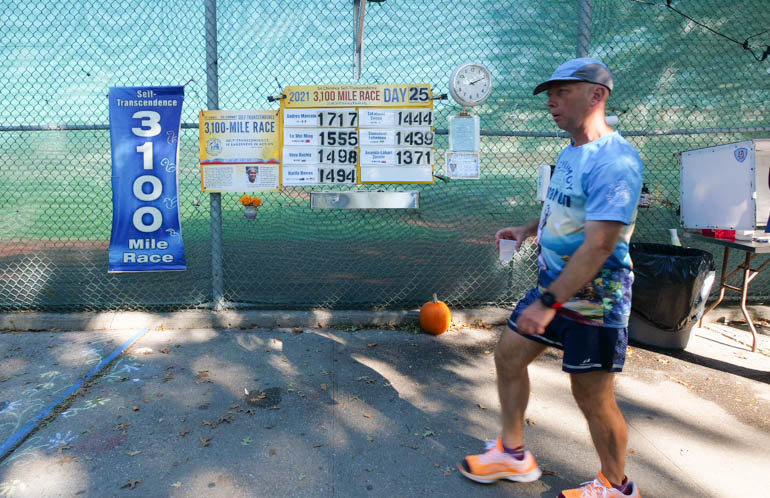 Flower
Arpan and Mario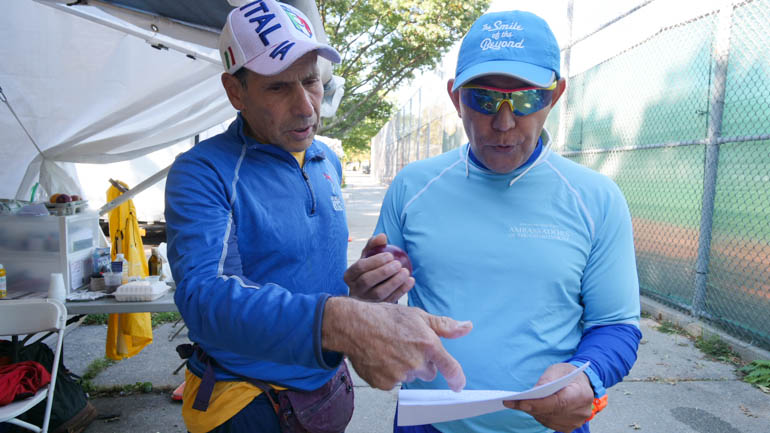 Vajra
Experience is not acquired information.
Experience is not required observation.
Experience is the result of an inner investigation.