"I would like to thank the race directors.  The undying enthusiasm from morning until eve, for so many days.  Unbelievable.  The cooks, unimaginable.  Better and better from year to year.  I don't know how they do better but they do better every year."
https://vimeo.com/135313678
"I wish to thank the Enthusiasm Awakeners.  I would like to thank my family, Alakananda and Atandra.  My fellow runners they are the best people in the world, and of course my deepest gratitude goes to my Guru, Sri Chinmoy.  The one power behind every body and every thing."
Stutisheel speech: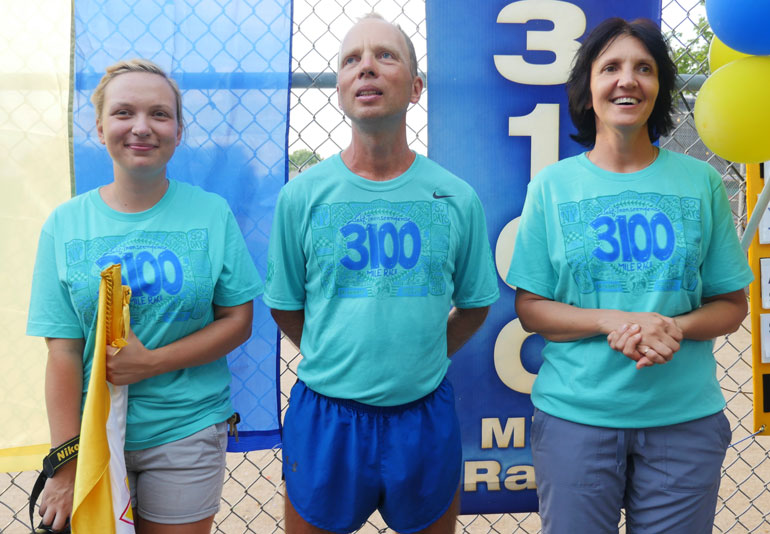 "Ladies and gentlemen, Stutisheel Lebedev finishes in 7th place today.  His 9th finish in 11 attempts."
"Stutisheel finishes in 50 days 12 hours and 52 minutes.  Which is an average of 61.34 miles per day or 98.72km.  He is ranked 16th all time."
"Stutisheel is the consummate athlete because he is involved in every aspect of the sport.  He has written books about his experiences.  He has helped other runners.  He helps to get them organized so that they can do well. He keeps a blog to show the reality of this race.  But only he can experience the reality."
"He has done this race and covered almost 28,000 miles.  It is a staggering amount.  I think he could go another 1000 miles right now.  Thankyou for your inspiration it is wonderful.  It is glorious, please come back again."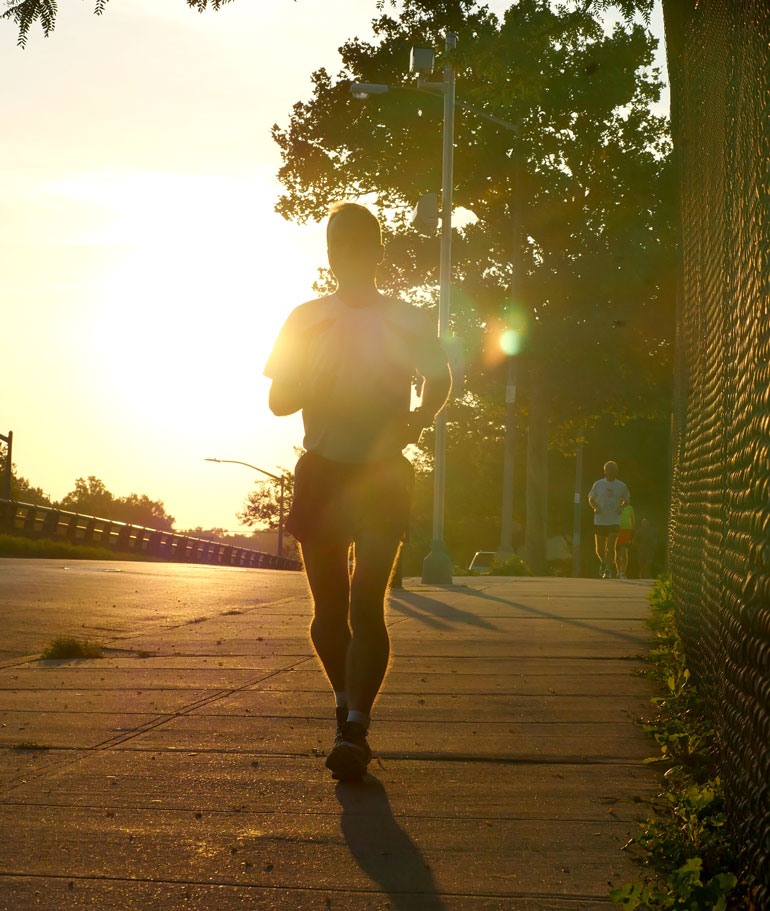 Click to Play Speech:
The car is now a little lonelier in the morning.  The only runner, Nirbhasa
Sadanand patches him up for two more days of running and than it will be done.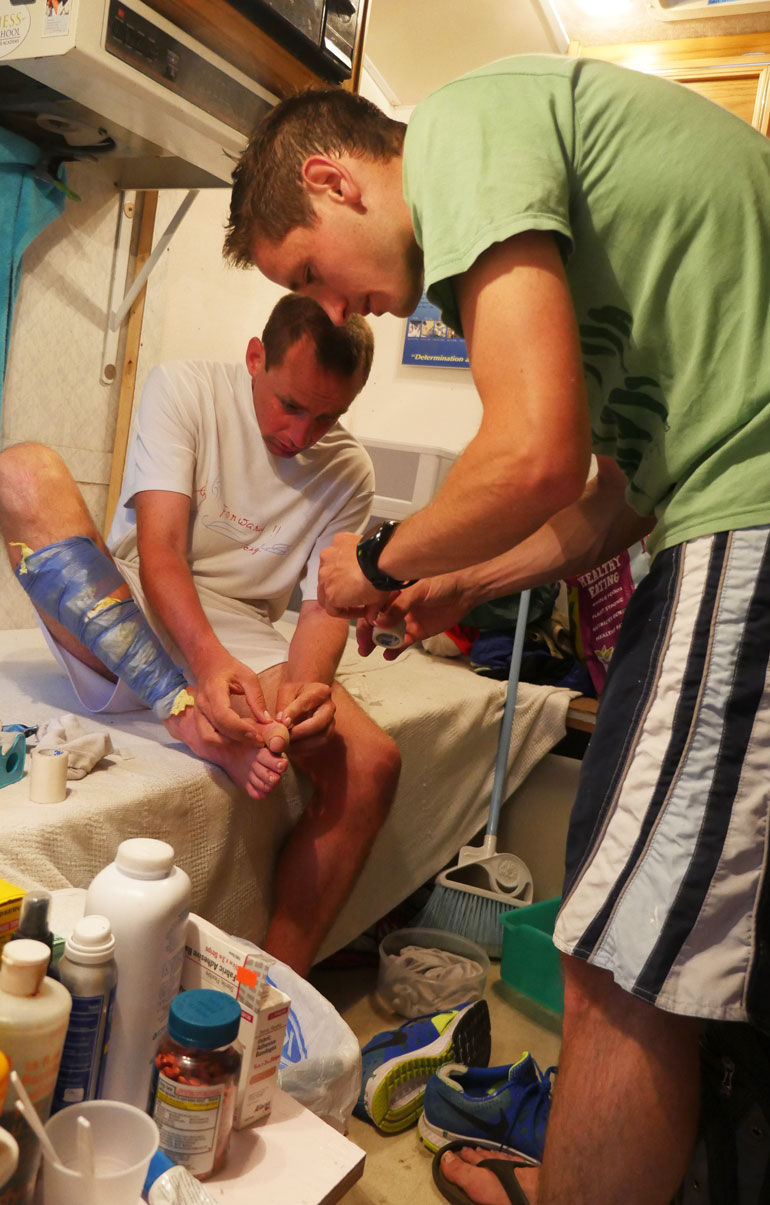 For everyone now there are just 2 more days left.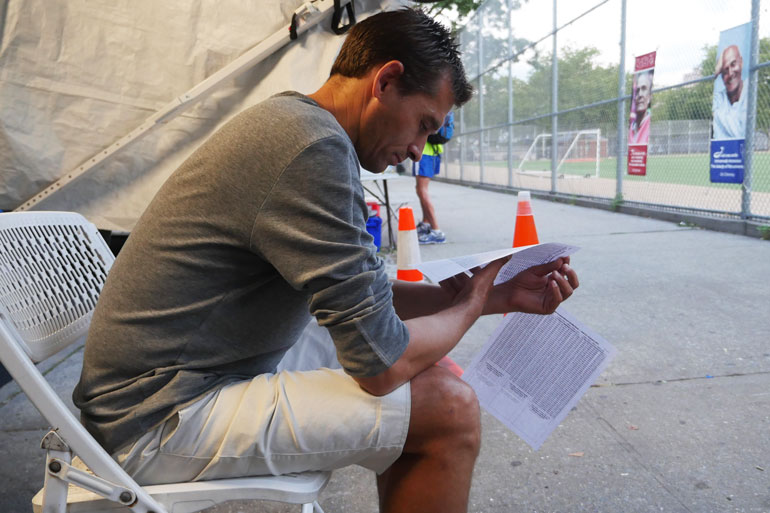 Start Day 51
Yesterday Stutisheel ran 64 miles and now has just 48 more miles to go
"It was not easy especially the first half.  I believe there were many factors.  I faced a few crises."
"In those days it seemed as though I was running a different race in a different place….not here."
"The second half of the race was pretty even, pretty stable, and pretty joyful.  So this is a very good conclusion to my 11th start and 9th finish."
I ask Stutisheel how it is possible to remain cheerful when faced by so much of a challenge.   "Especially this year we had two big construction projects going on and the weekends here could be so crazy and so crowded.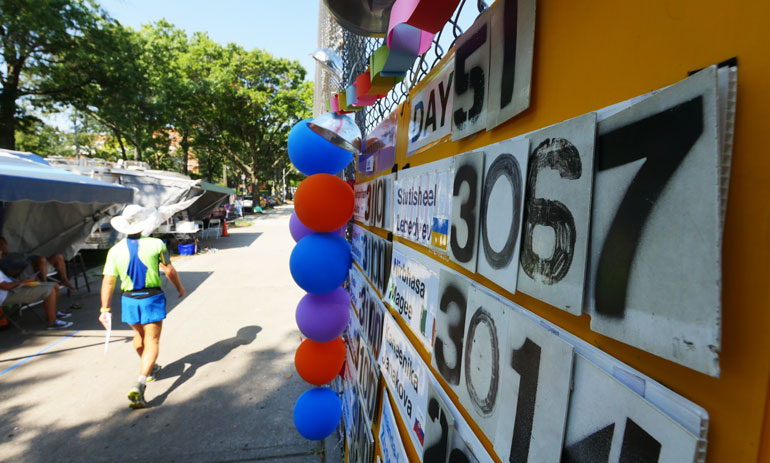 "I remember one day when Ashprihanal finished.  I shared with him his last lap.  For me it was an unforgettable experience.  I was inundated with happiness, with power, with peace, with everything.  Ashprihanal finished on a Friday and the next day was the weekend with a handball tournament.  Saturday and Sunday despite so many people and so much activity."
"Still it was one of the most blissful weekends for me.  It happened because of this inner power that came to me because of the finish of my good friend."
"The answer is inner poise and inner power.  We just have to cry for it and to be receptive to it.  Also quite often music is helping me.  I put my earphones on and that already cuts off some sound from the outer world."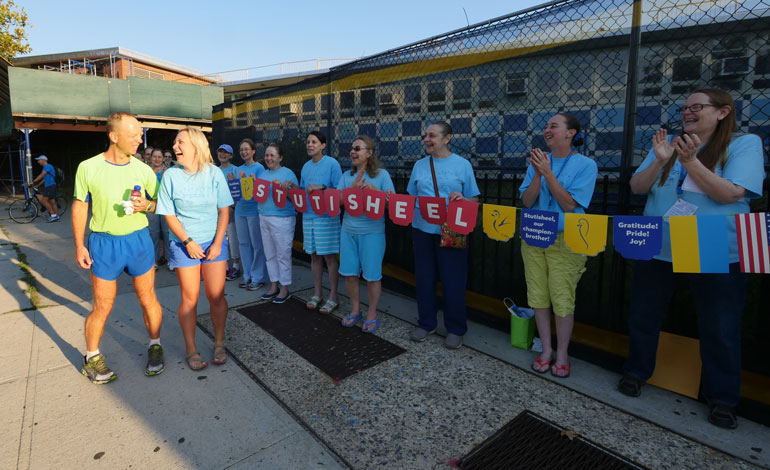 When asked how this race transfers itself from here to around the world.
"What I thought just yesterday.  If you look at pictures of all the finishers.  They are so happy, unimaginably happy.  It is not earthly happiness.  It is something heavenly deep and intense and at the same time sublime.  It is so powerful and divine.  I believe the happiness spreads from here on inner channels.  The message spreads out of happiness, peace, and transcendence."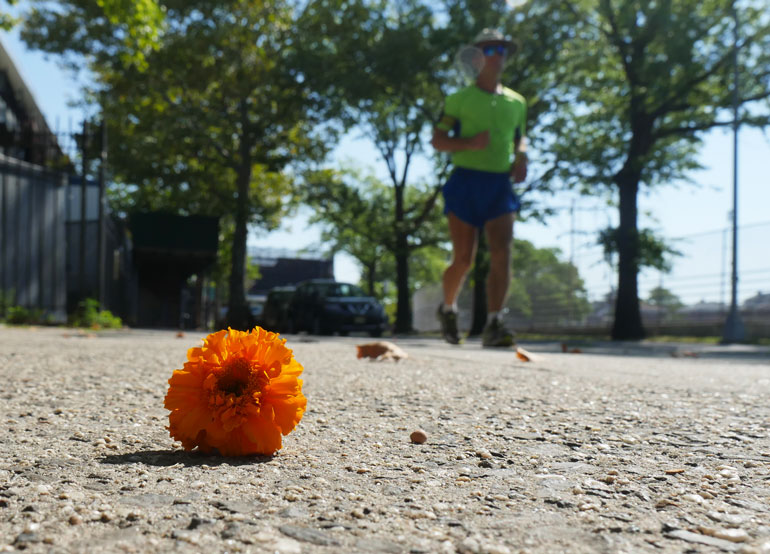 "There is only one power.  No Negative and no positive, only one power that is behind everything and everybody.  For me Guru embodies this power for ever.  Sometimes I could see the play of his power but people and behind events.  It is always present."
Click to Play Interview: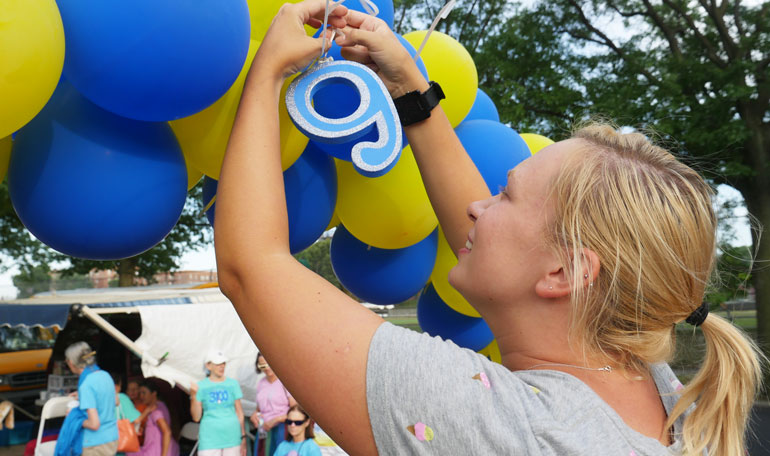 "It is both the same and different.  It is always the same when you come back to the race and you feel like you are at home."
"It is nice to know that there is a place that you can come back to and feel that you belong.  Of course the experiences every year are different.  We all work on our own things. The more years pass the better it gets."
"The race has been going on for my birthday (friday).  I have definitely had Guru come over for my birthday and give special prasad.  There was one finish.  I think it was 2006 when my Dad finished the night before.  Guru came over and it was just very sweet and nice.  My mom was here as well.  Guru composed a song for our family.  We have a song with our 3 names in it."
Click to Play:
The harvest is nearly ripe.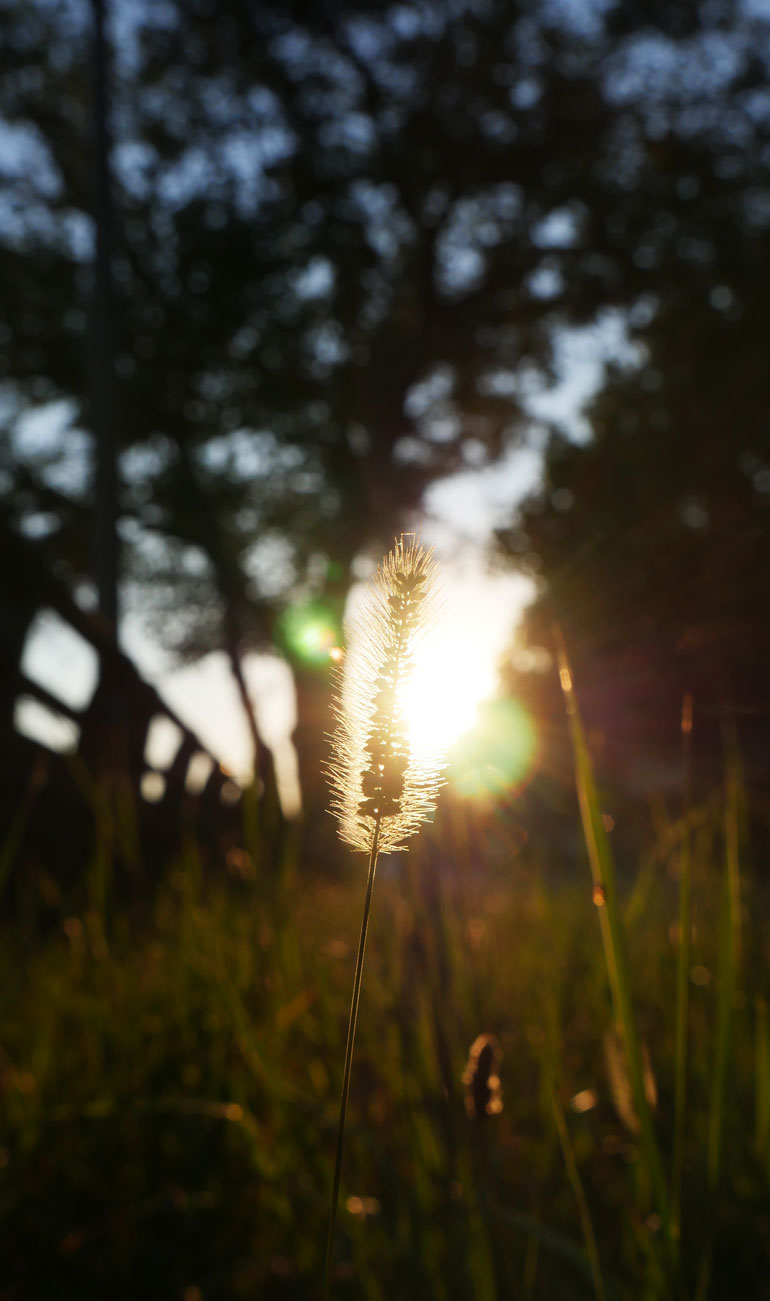 Just before midnight last night Nirbhasa completed 3000 miles.
A glorious 100 more miles to go.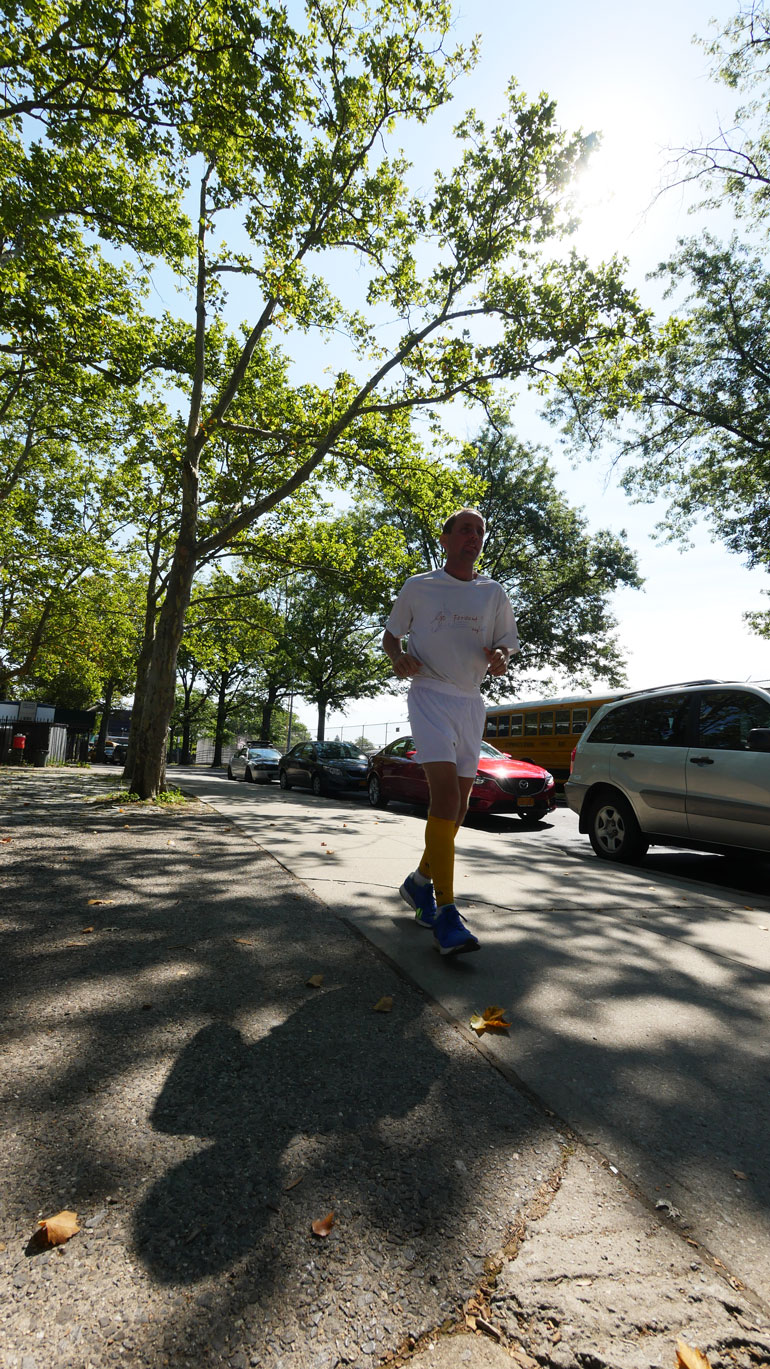 At 35 years of age and a first timer he has had an exceptional race here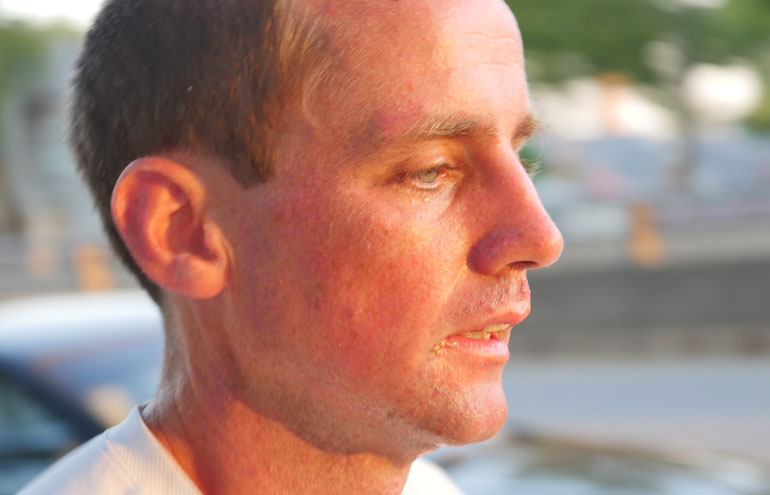 Nirbhasa has also had an exceptional support crew from day one.  Sadanand his brother will get him to the finish line on Tuesday.
A joy and inspiration to see this young Irish man achieve the goal.
Kaneenika forges ahead.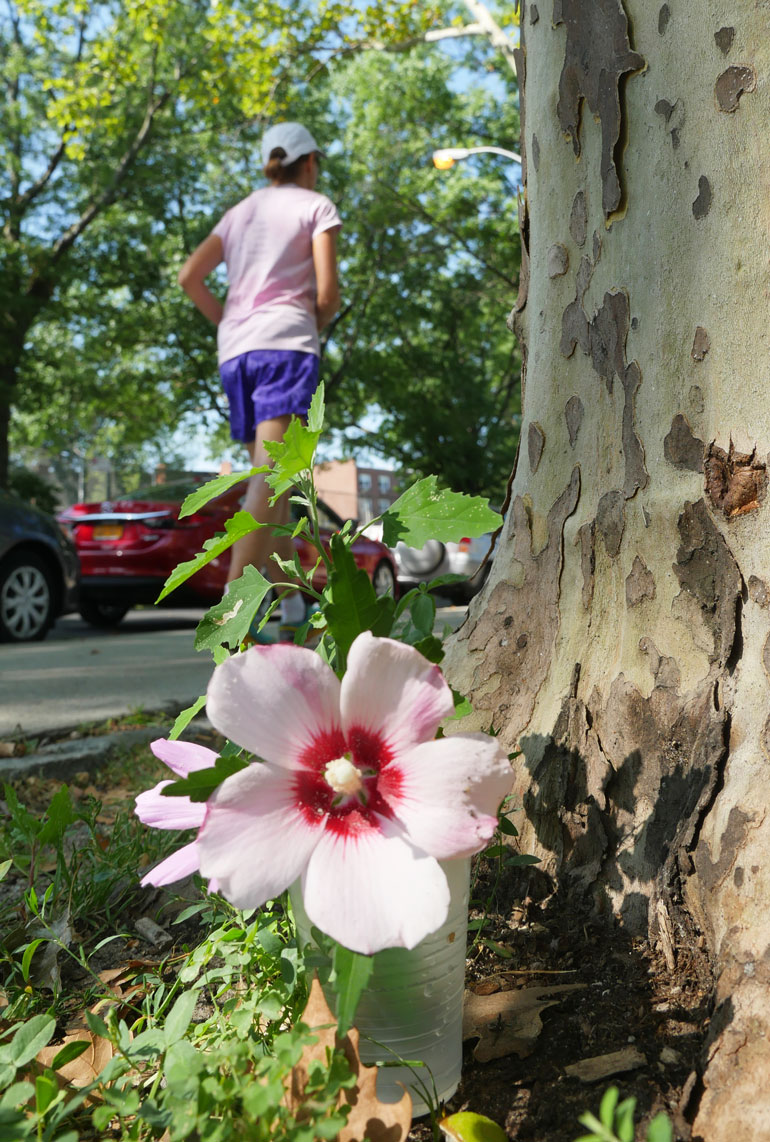 She completed 43 miles yesterday.
Her courage and determination has never wavered.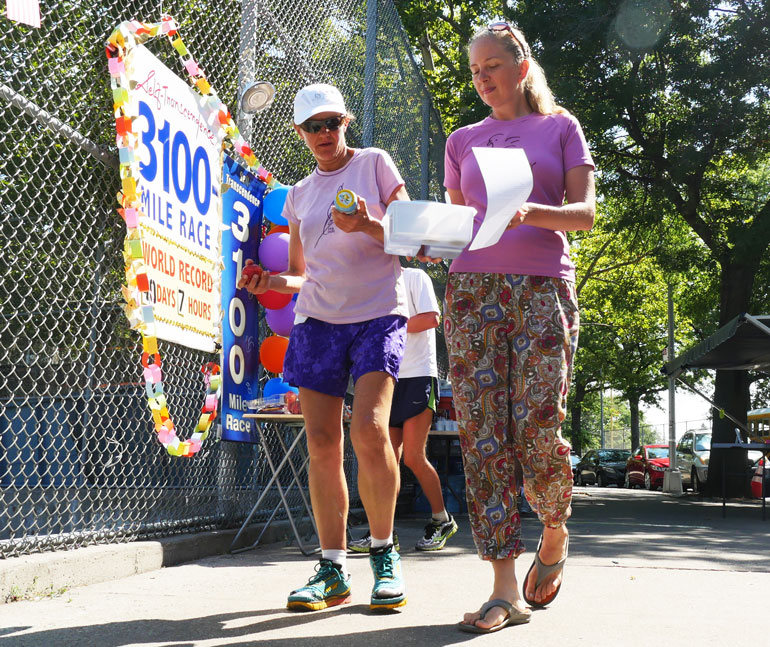 Kaneenika starts day 51 with 2921 miles.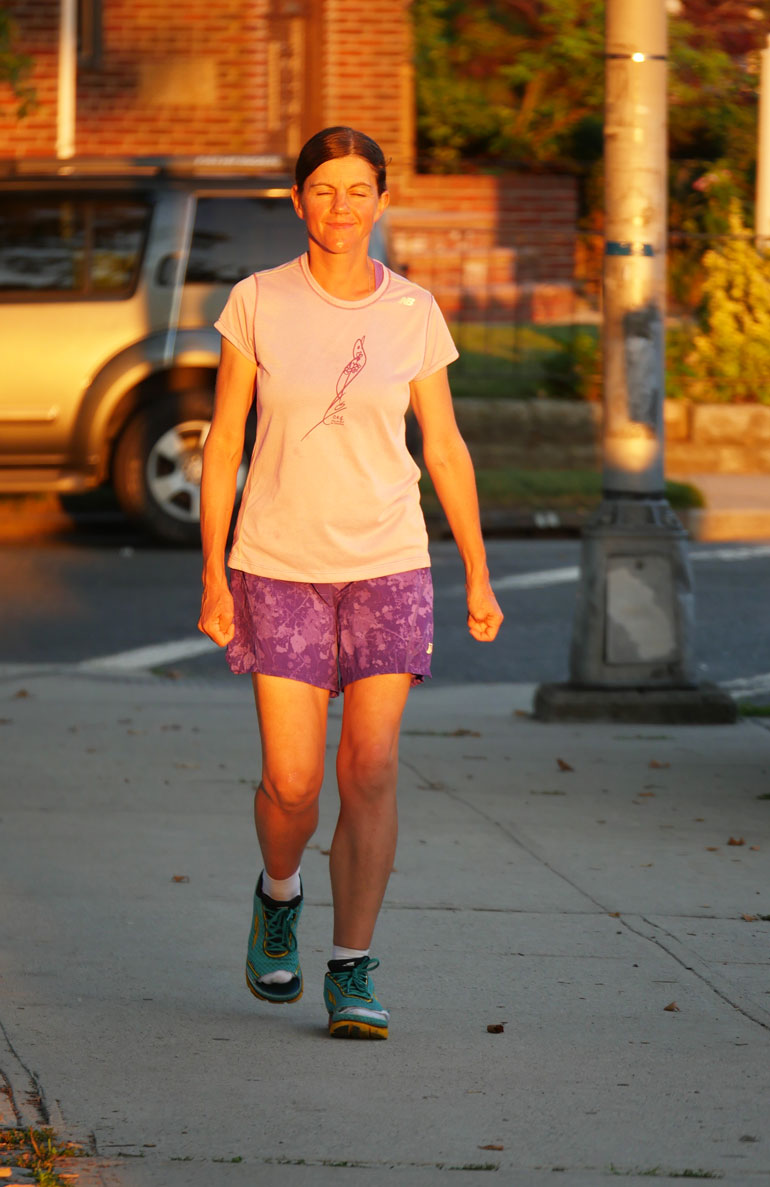 Poem on a tree.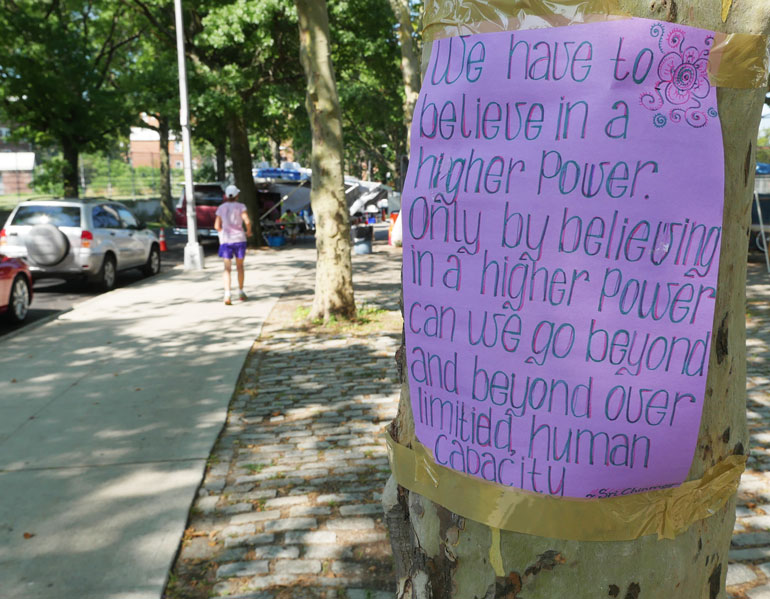 Milkweed
Ananda-Lahari ran 46 miles yesterday.
He now has 2645 miles.
He has passed this way so many many times.
A speck of green
The wide corner
Baladev ran 52 miles yesterday.
He now has 2593 miles
The days have passed by.
Sahishnu checking the numbers on Stutisheel's finish
The cooks jumping……because……they like to jump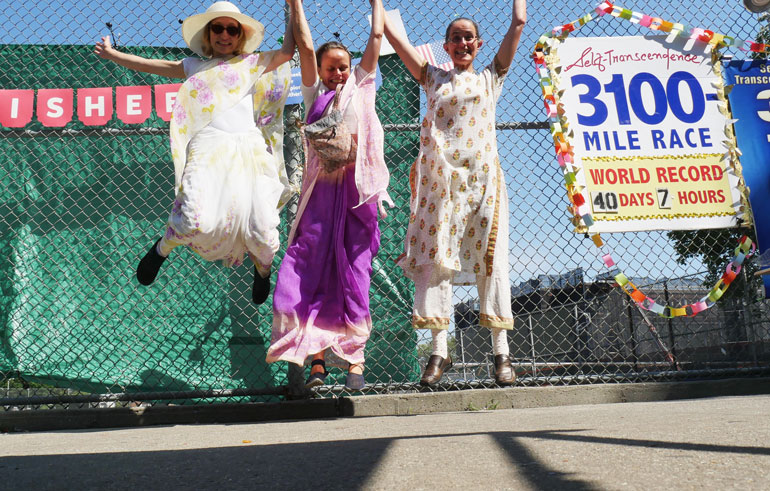 Surasa, not having breakfast in bed, but close to it.
Aparigraha recites the daily prayer:
Click to Play:
Aparigraha has arrived just yesterday from her home in Brisbane.  She follows the race from Australia but there is nothing quite like being here in person which she has done now a few times.
"I got here last night and I couldn't wait to get here.  I wanted to be here for Surasa's finish but she was too fast for me.  But I knew I would be here for the last 2 days, and singing with the Enthusiasm Awakeners.  That is what I was really looking forward to."
"And just seeing the runners and getting the feel of the course.  All the memories of how it is here.  It is just amazing."
"I am usually here for the end of the race every year."
"There is an amazing feeling down here.  The runners are just incredible. It is beyond your mind."
"But the singers, the dedication to come every day and the helpers.  It is all heart power.  The fact that they are here, week in and week out."
Enthusiasm Awakeners
Click to Play:
Heavenly Power
Smilingly embodies
Oneness-fulness.