"I just want to say that standing here with this record is really hard to believe.  It is hard to believe because I had doubts until the beginning of this race.  Because I always felt that I was not strong enough.  That I am too weak and too tired.  But there were always good persons who said, no, no!"
"You just have to come to the starting line and everything will be okay.  Good that I listened to her.  So I registered very very late."
https://vimeo.com/135203193
"It is hard to believe because you cannot capture it.  Because it is all grace.  It is all grace, grace, grace.  That I could do it at this age (56 years old).
"So what more can I say than gratitude.  All gratitude to the great Sri Chinmoy Marathon team, because they are working so hard.  Very very hard, and still they are all very nice.  I admire this really very much."
"Than of course I want to thank all my helpers."
"You can be a good runner and you can accomplish nothing.  You always need a team.  Otherwise you will do nothing.  Than of course I want to thank Nirjharini and the great cooks.  They also working very hard.  I also want to thank the counters and those who came around, and of course Parvati and the Enthusiasm Awakeners."
"They give us so much joy."
Click to Play Speech:
"Surasa Mairer from Vienna what an extraordinary performance.  3100 miles in 49 days, 7 hours, and 52 minutes.  You averaged 62.84 miles per day, or 101.1 km a day.  The fastest women's time in history. You move from 26th to 21st place.  You have gone 6 hours and 38 minutes faster than the previous record held by the immortal Suprabha Beckjord.
"I really thought that Surasa's career had peaked in 2001 and 2002 when she set numerous records.  She vanquished her opponents in every race for the women and sometimes the men.  She has such a sweet child like nature about her."
"I remarked when she finished her first 3100 mile race at the awards ceremony I said, I only wished that she was 10 years younger.  Just to see what she could do.  Now I am the one with the egg on my face."
"She has done something extraordinary at age 56."
"I must say she runs with lightness, with power, and with determination.  Like all the great champions.  They run not only because they can but they feel as though they are running towards the greater horizon. We all become better as they better themselves."
Click to Play Speech:
Surasa arrives this morning, day 50, with Just 1% of the race to complete.
It is going to be a hot day.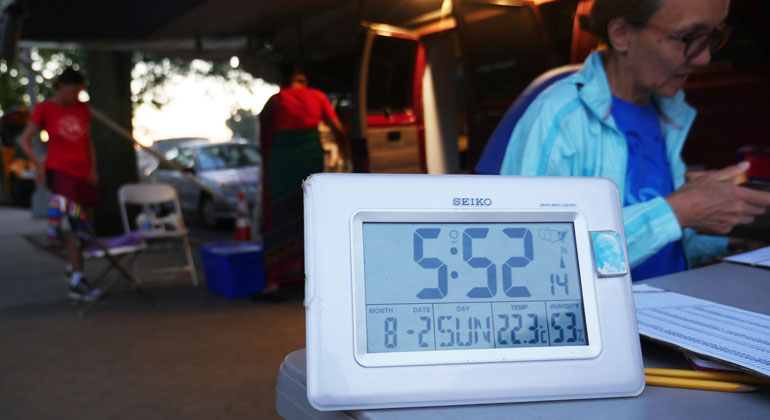 Rupantar checking on Kaneenika who says she is feeling better.
Nirbhasa getting taped up by Sadanand
Surasa, happy, relaxed, and comfortable the record is hers.
Start Day 50
For now it is a quiet Sunday morning in Queens
Surasa ran the most miles yesterday.64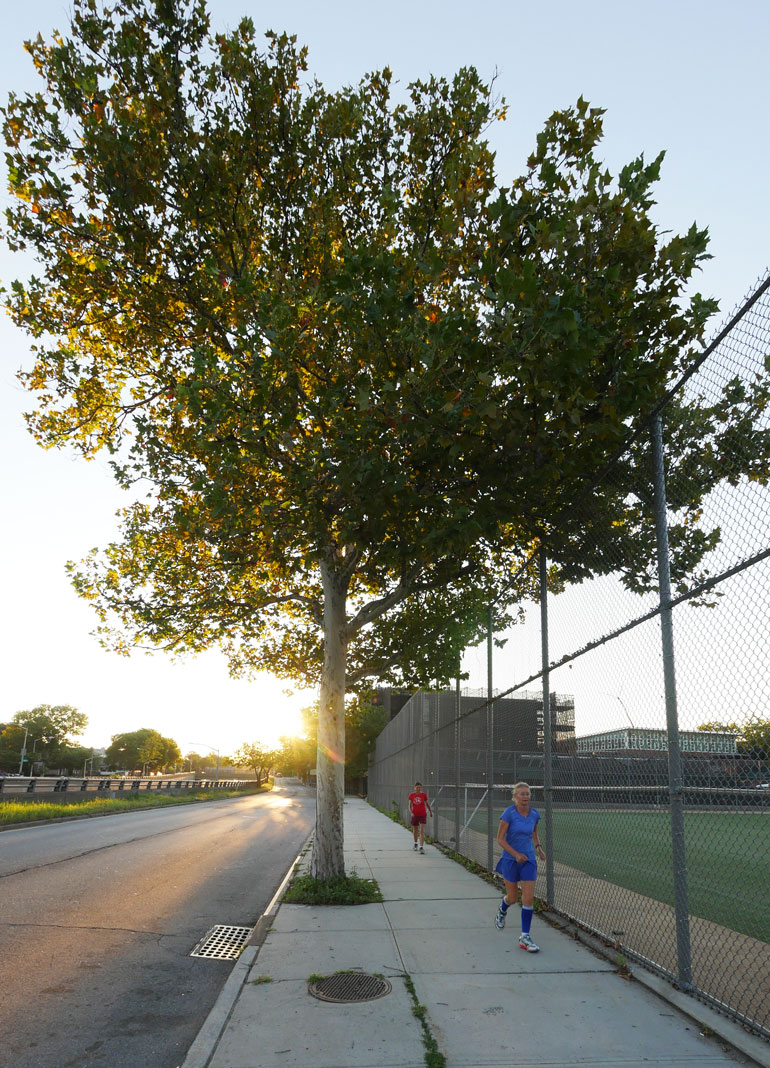 "I am sure I will enjoy these last miles."
"Yesterday in the evening it was very very nice.  I had such a nice evening.  Than at midnight I thought.  This is the end now.  My last evening, oyy"
"It is such a long race.  It is really really long.  So of course I am happy that it is over.  It is so long."
Surasa greeted by Enthusiasm Awakeners
"The record of course it inspired me to do more, but actually I came and said to myself this time I will run until 12 o'clock.  I have never done this.  The first time I did this was last time at the very end.  I thought, this is not so hard. Last time I finished with 50 days and 12 hours.  I saw that if I would not be so lazy, going home so early that it would be possible."
"But in this race you never know what happens."
"I was just trying to do my best.  I don't know if I was pushing but for some reason I could not run slowly."
Click to Play Interview:
"I am nearly finished my bagel and the waitress still hasn't brought me my coffee."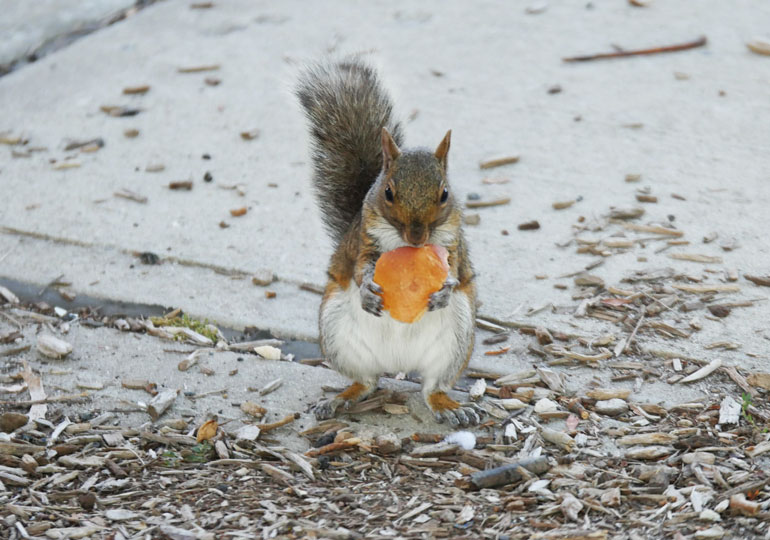 Sun Yoga.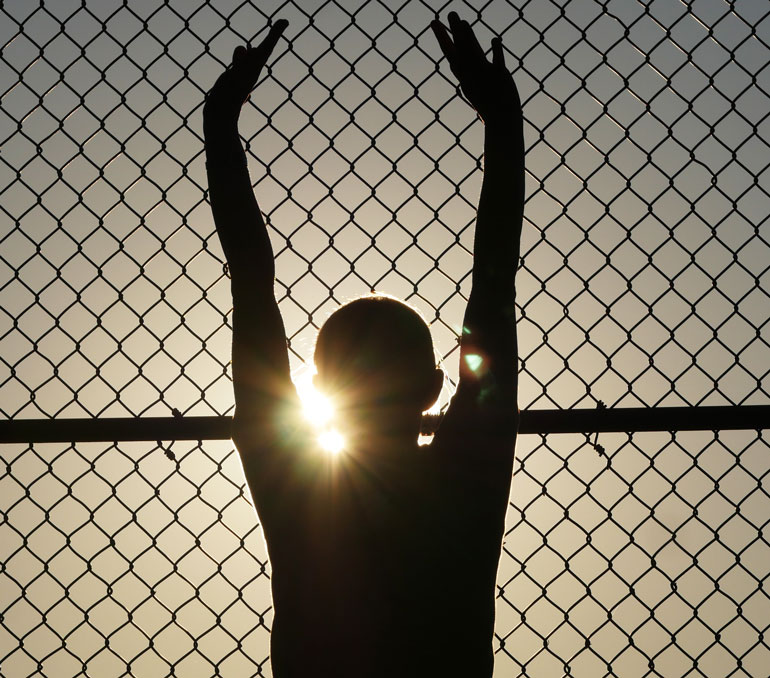 Stutisheel did 64 miles yesterday.
He now has 2988 miles and will finish tomorrow.  A chance to do just one more skit.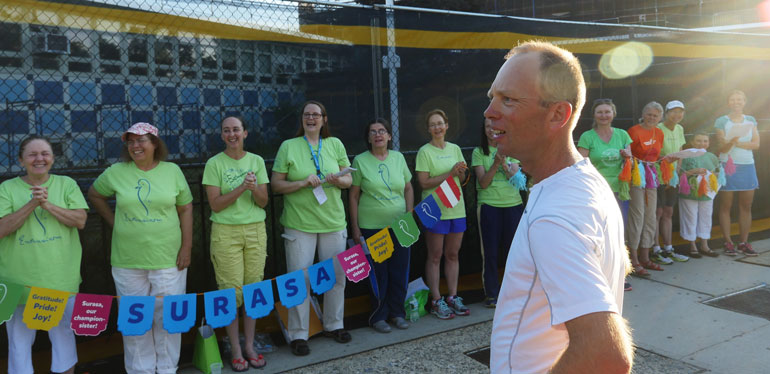 Sharing refreshments will no doubt continue.
A few days more.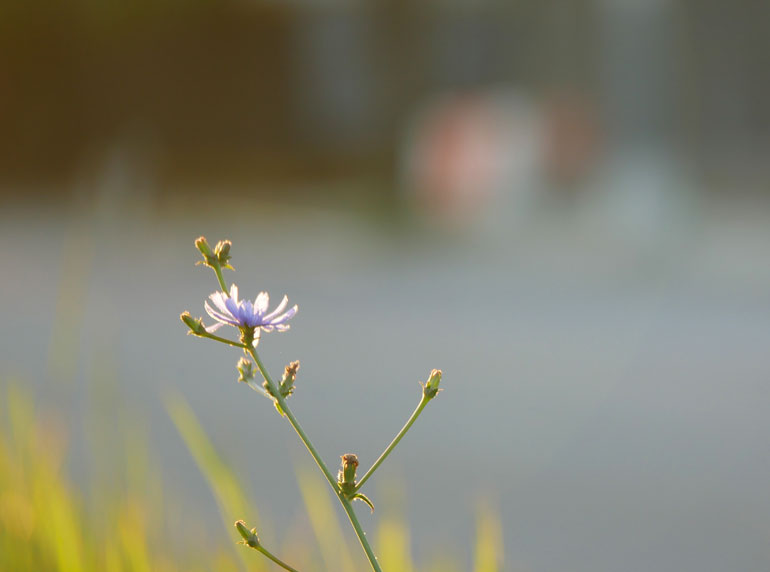 "Scared of heights.  Good grief, what kind of bird am I ?"
Nirbhasa ran 57 miles yesterday.
He now has 2942 miles.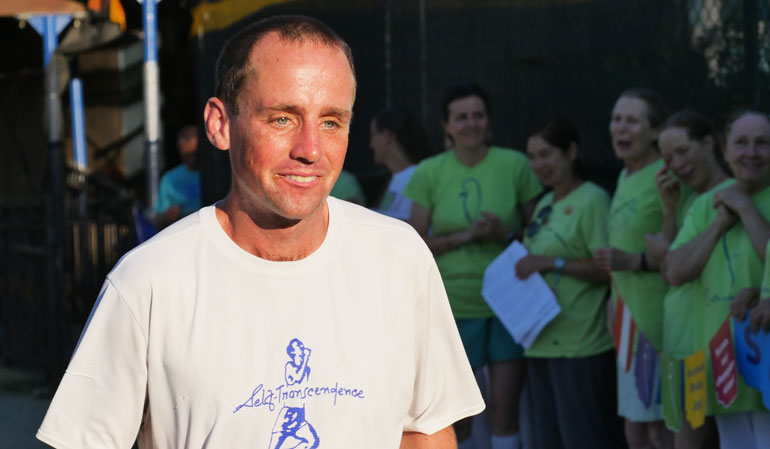 The sun drifts away the runner does not.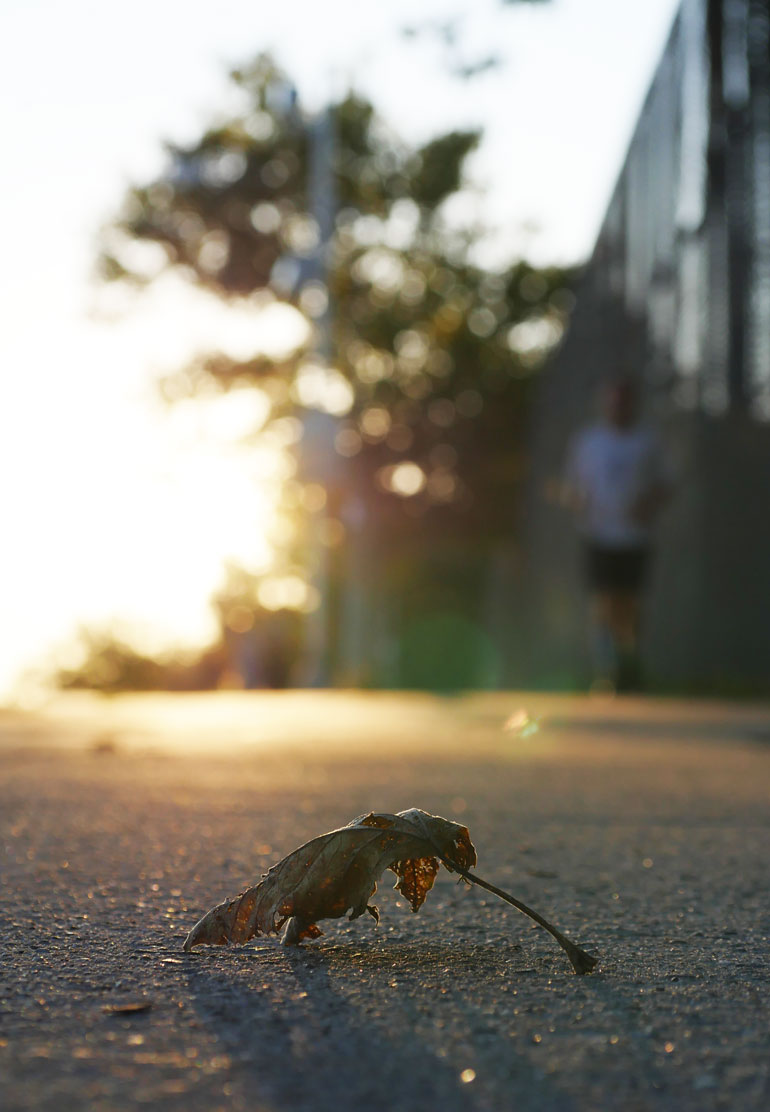 Some things will always be up in the air.
A hard day to stay cool.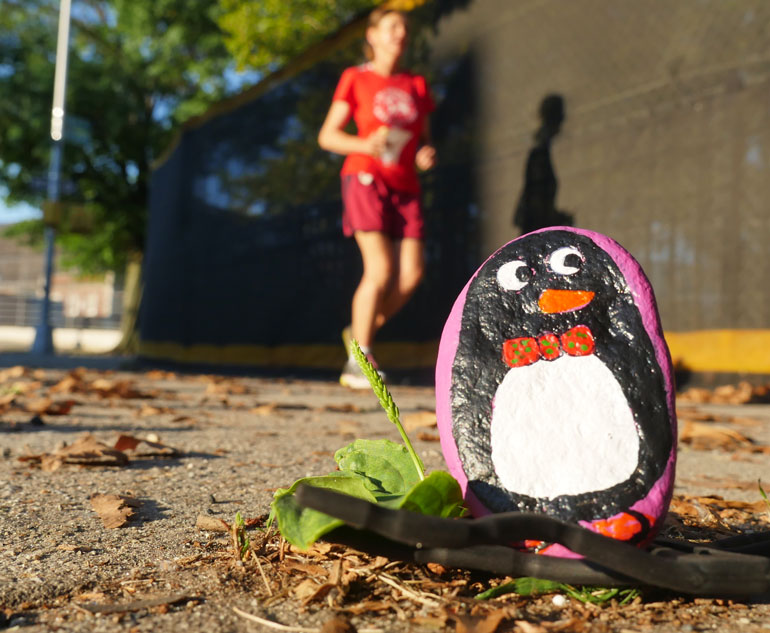 Kaneenika did 48 miles yesterday.
She now has 2877 miles.
Patience and determination.
So small.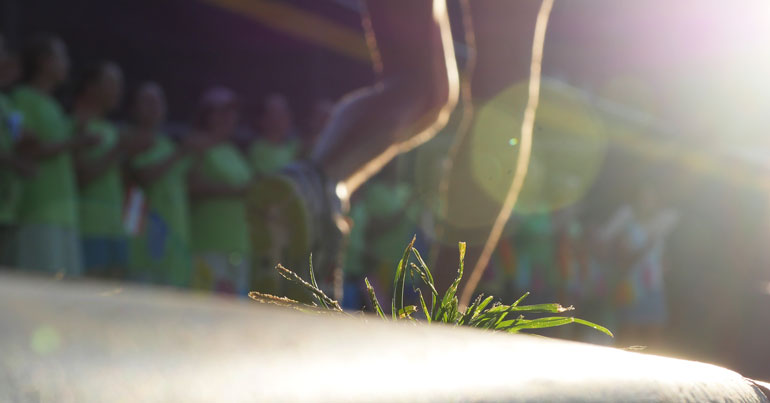 Some new friends who glow in the dark.
Ananda-Lahari did 47 miles yesterday.
He now has 2599 miles.
Baladev did 50 miles yesterday.
He now has 2540 miles.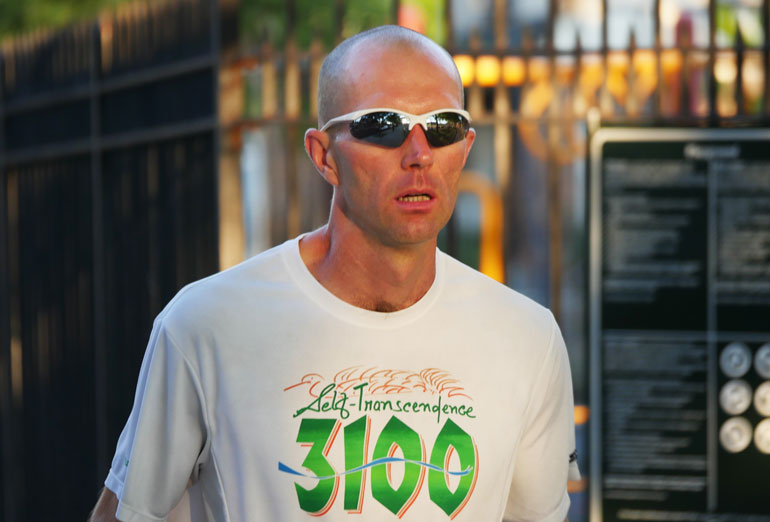 Every reaching upwards.
"Can I hold the finish ribbon?"
Suprabha has just asked if she can be part of Surasa's finish.  It is a question that brightly illustrates her humility and kindness.
Rupantar says, "You have to hold the ribbon."
"I have never done that before."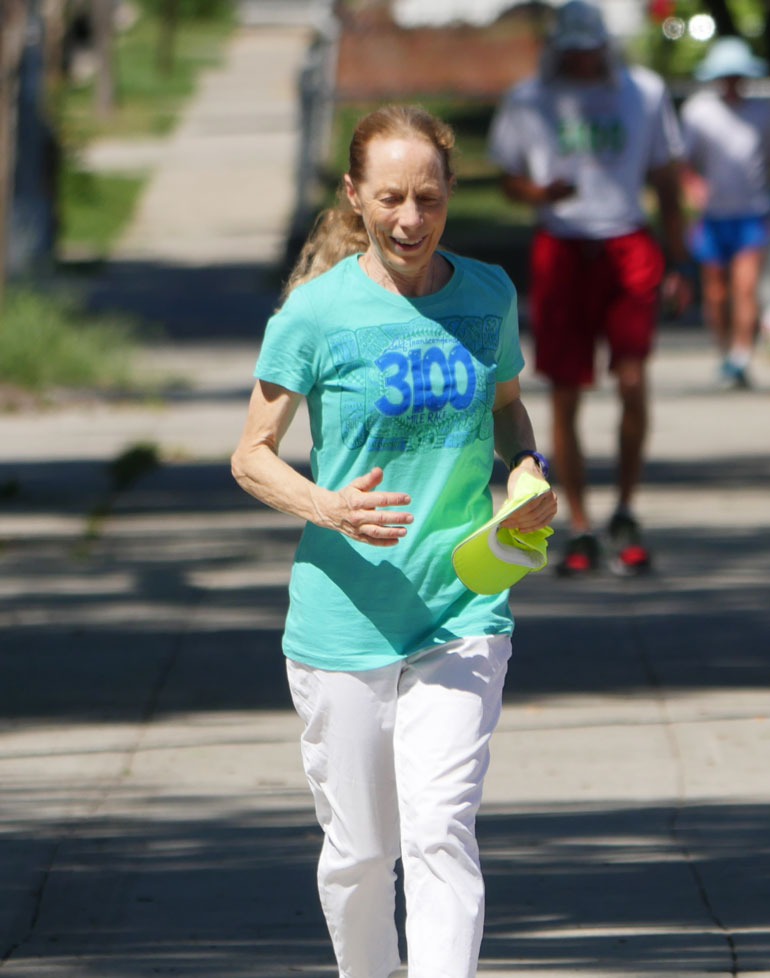 "I am so happy that I could be here for Surasa's finish.  I stopped by the race earlier this morning.  She was so cute.  She came over to me and she took my hands and said, I am sorry, I am sorry, I am sorry.   But my legs are just carrying me.  I said no, no.  I am here for you.  I thought that was so adorable."
"For me this is a victory of the Supreme, and this is progress.  Records are meant to be broken.  I don't have any feelings of whatever.  I am just thrilled."
"This race has been a stellar race all the way along.  Every runner has done so beautifully and so many world records have been created.  I feel grateful to be here."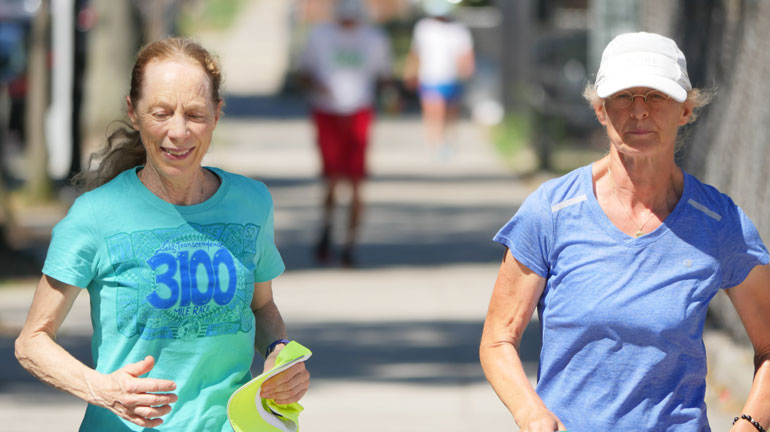 In 1998 when Suprabha set the record she did not even feel that she had set the record.  It was only the 2nd time that she had run the race.  "I didn't think of it that way.  The race was so different in those days.  It was simpler. It was just growing, starting to take root.  Now it has become a beautiful Banyan tree."
"This year everything seemed to be lined up perfectly."
Click to Play Interview:
Gautami and Manoshri recite the Daily Prayer
Click to Play:
Enthusiasm Awakeners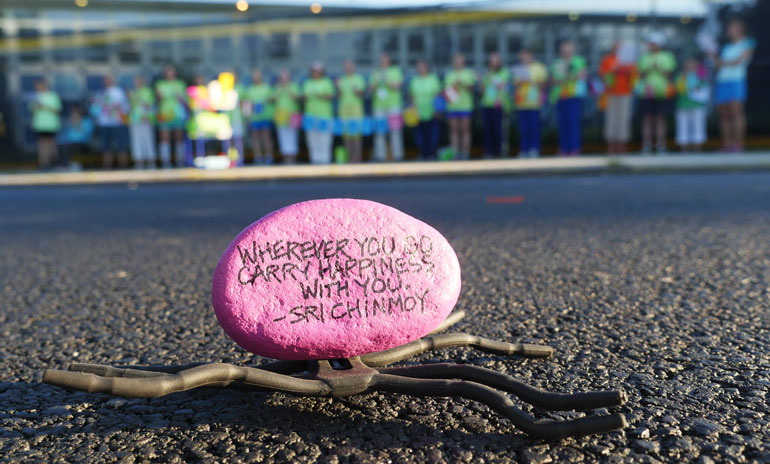 Click to Play:
It is not your capacity
That has won the race
But the Grace of your Inner Pilot
That has won the race
All for you.