The practical world has lots and lots to offer us.  It has countless comforts and many many remarkable things but it is missing something that is most significant to all of us.  The practical world does not have dreams of transcendence.
https://vimeo.com/135147980
photo by Alakananda
The practical world has boundaries and dimensions that can be measured and recorded and kept safe.  Human beings need to have firm structures in order to pursue the things that matter to them.  But spiritual seekers feel the call and pull of the divine world that exists within us all. A realm of light that has no dimensions or boundaries.
The practical world doesn't want or feel the need to look within.  The divine world however is compelled to express itself continuously in the outer world in and through those willing to transform themselves.  In this same process the outer world is as well transformed.  In so doing, the divine creation evolves into the perfect perfection of what the creator intended.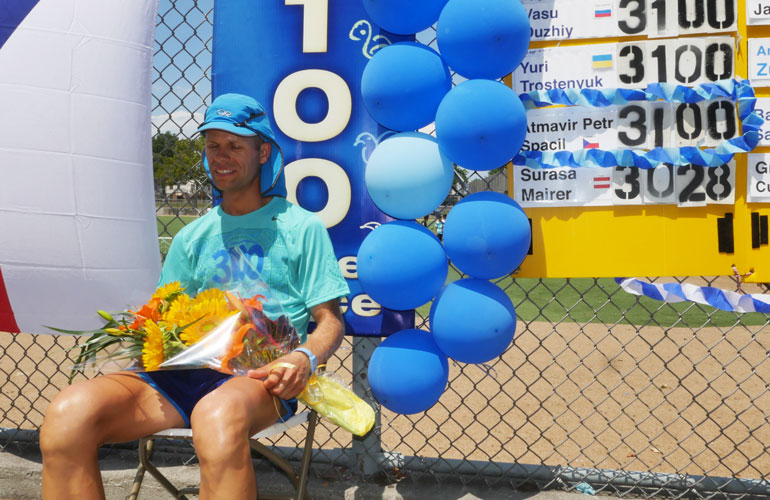 Today 37 year old Atmavir Spacil from the Czech republic completed the Self Transcendence race for the 8th time.  He came in 5th and his time was 48 days 7 hours and 13 minutes.  He did something that no practical person would do.
He won nothing.  His name will not appear on the news tonight and other than the few hundred people who follow the race, most of the world will not even know what a remarkable thing he has done here today.
His distance over 8 years (24,800 miles) is enough to take him around the world.  Atmavir has run now 45,192 times around a school in Queens New York in a time span that would take up a full year of his life.  What he has done and what he actually has accomplished cannot be explained or understood by the practical world.
Spirituality expresses itself in and through him with each of the countless steps, laps, and miles that he has completed here.  Is the world changed by it in ways that we can see and understand?
Only our hearts can feel and understand this.  Atmavir however has no questions of this as he crossed the finish line of Self transcendence yet again.  As he truly sits down for the first time in many many days.  A large cake is placed upon his lap and he promises to the few happy souls gathered around and about him, to come back next year and do it all again.
Click to Play the Sound of his finish:
Baladev arrives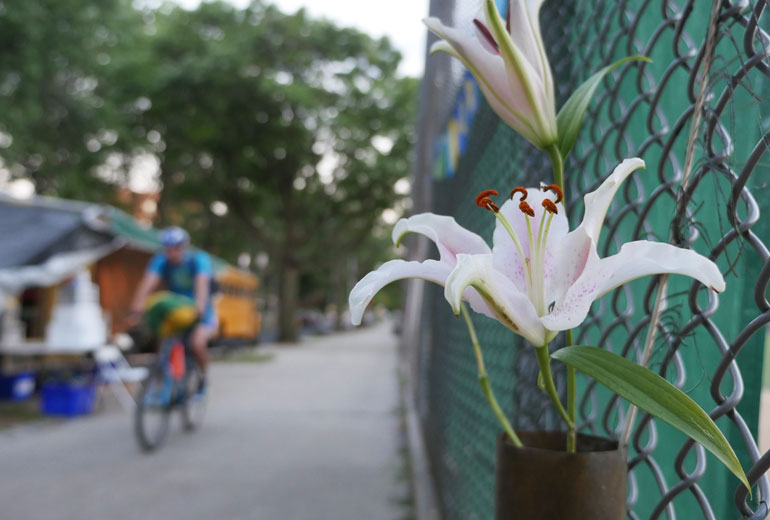 A long day ahead for most of the runners.  The exception Atmavir who arrives with just 33 miles to run.
Sadanand attends to Nirbhasa's feet.  They are in a rush.  The race starts soon.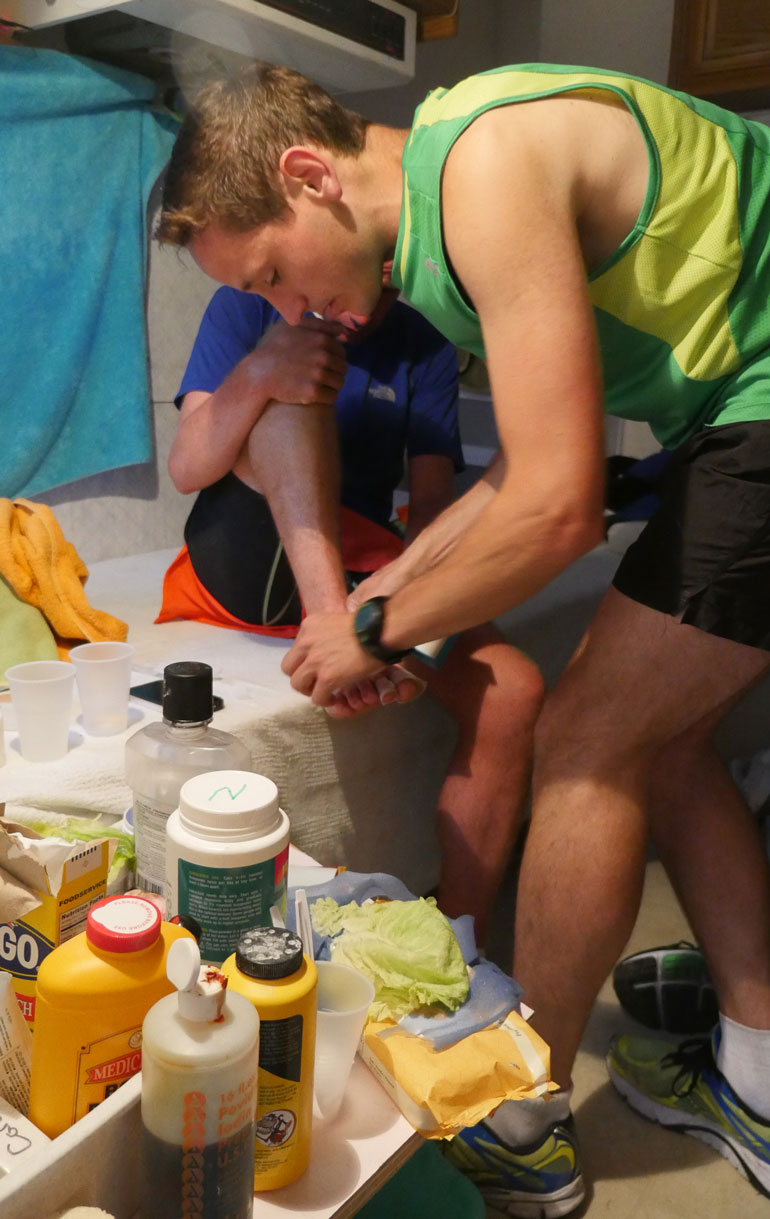 Surasa now has just 95 miles to go.
Start Day 49
For the last 6 days he has run more than 70 miles a day.
Now he is focused on only reaching the goal.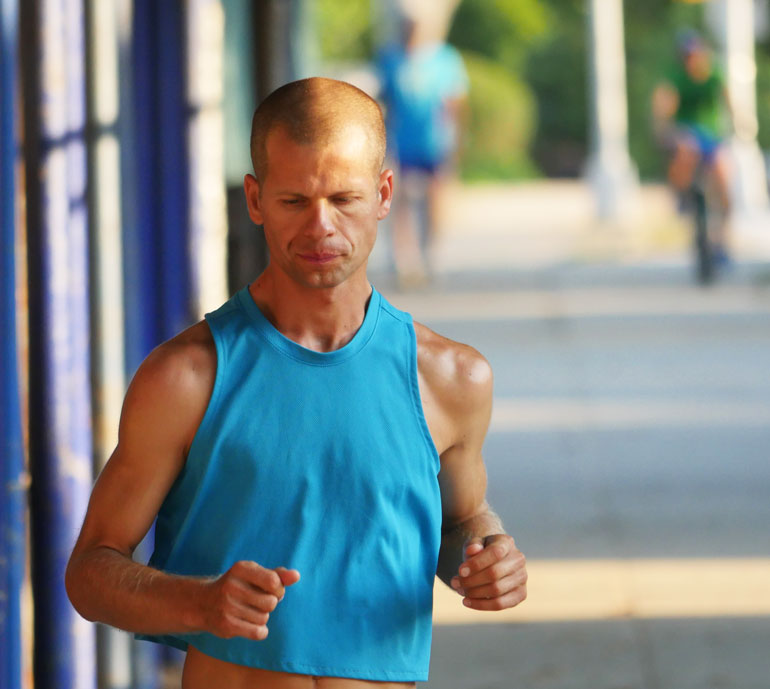 The Enthusiasm Awakeners honor him on his last morning.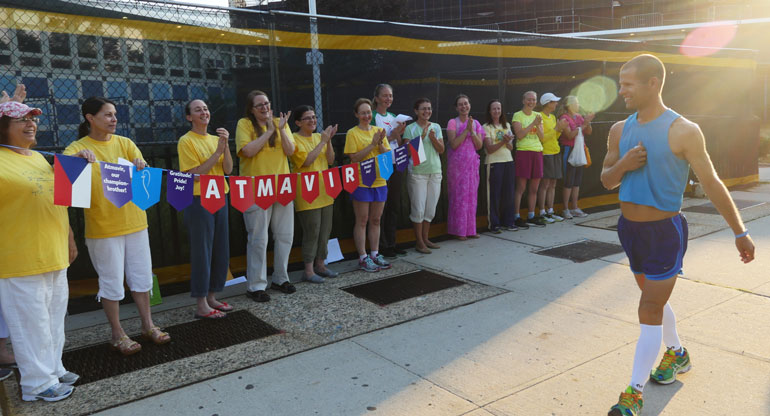 Nearly there.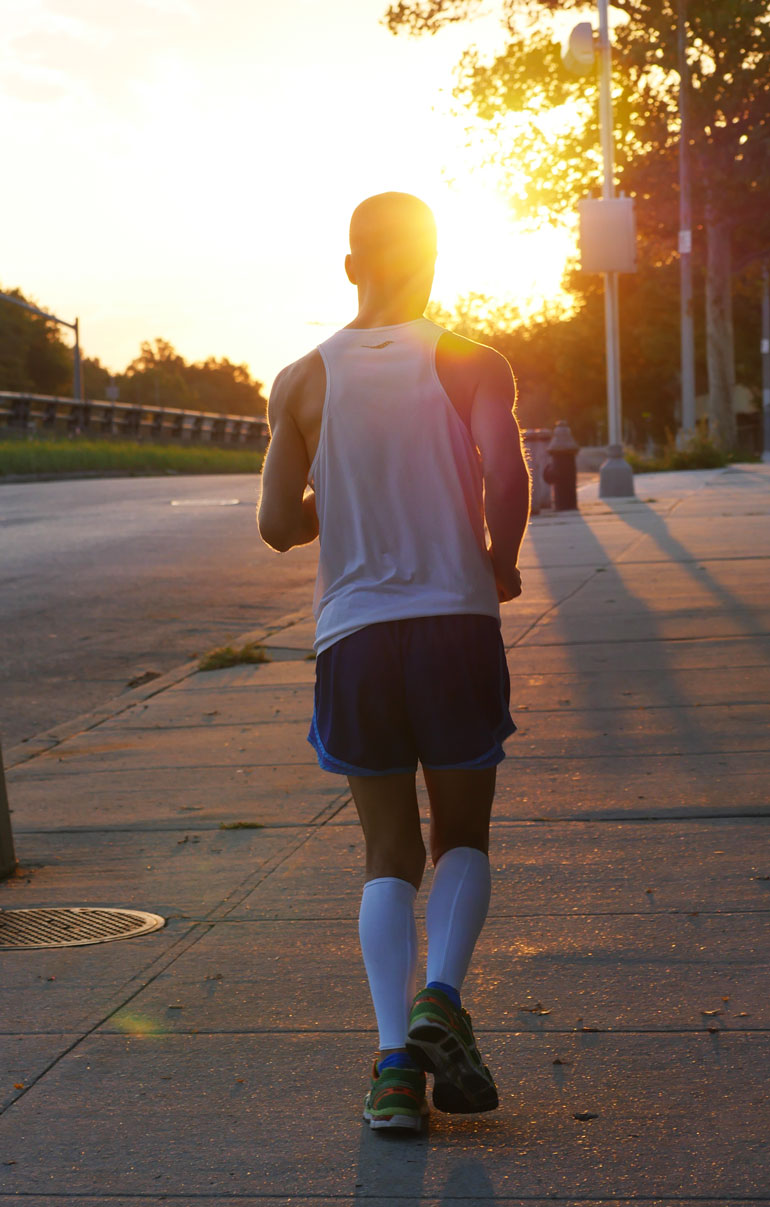 Nothing but golden light this morning.
"I always try and run as fast as I can, no matter what the distance."  Ashprihanal  has spent a lot of time here since he finished the race more than a week ago.
"Of course I take training runs and I do not go all out."
When asked if it has sunk in what he has accomplished here this summer.  "Yeah.  I think so."
He also sees new goals, "but they are my goals."
"It is always good to have goals in life.  Something to look ahead to.  Don't look to the past but look to the future.  That is how we stay happy."
Click to Play Interview:
Ashprihanal flying across the finish line in 2nd place in the 2 mile race today.
Not ready for flight
Surasa is nearly ready to finish.
She did 63 miles yesterday and now has 3005 miles.
Her average now is 62.61 miles the current record is 62.49 miles
Still golden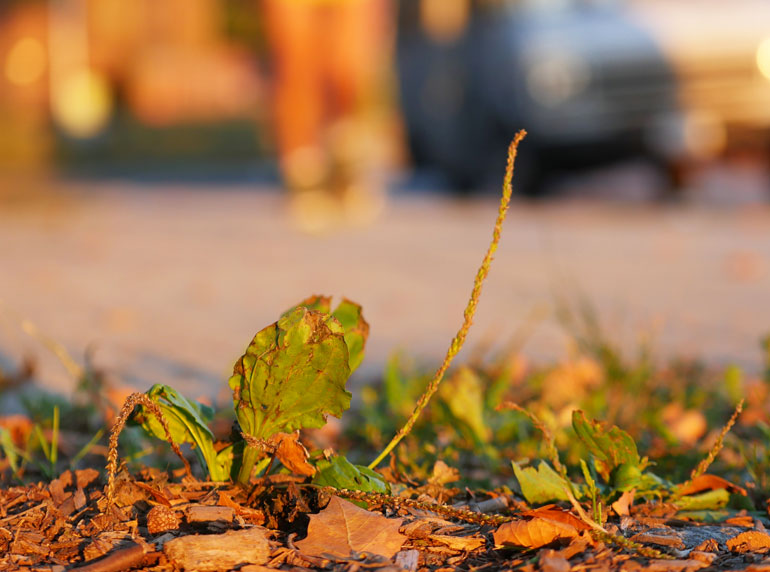 Stutisheel did 60 miles yesterday.
Stutisheel has 2924 miles and will finish on Monday.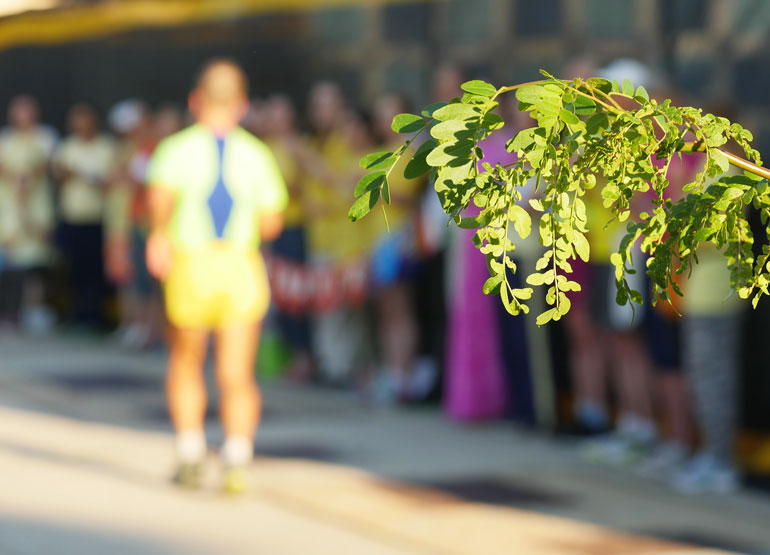 Grahak still here and still smiling.
Something else to smile about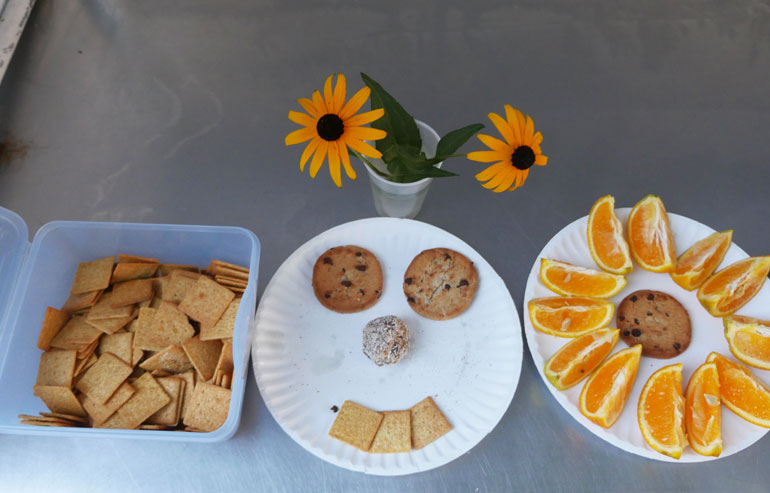 And bark about.
The goal is nearly there.
Nirbhasa had 62 miles yesterday.
He has 2885 miles and will finish on Tuesday.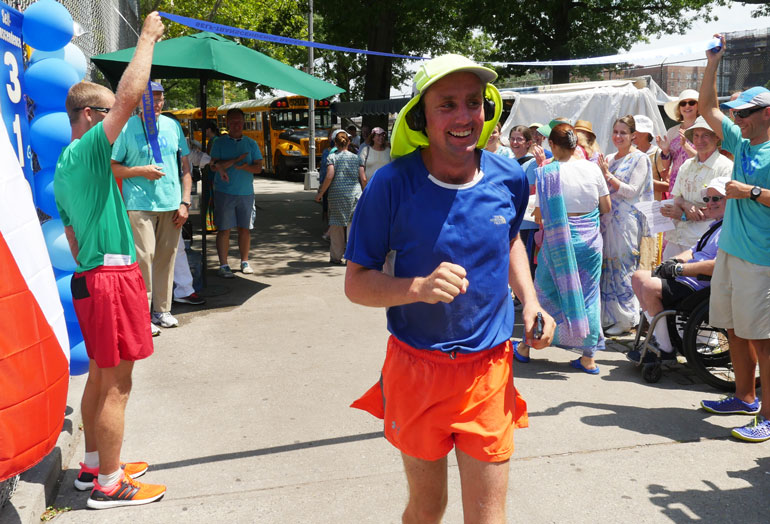 Time for a few more skits.
Kaneenika had 49 miles yesterday.
She has 2829 miles
She is content with her situation.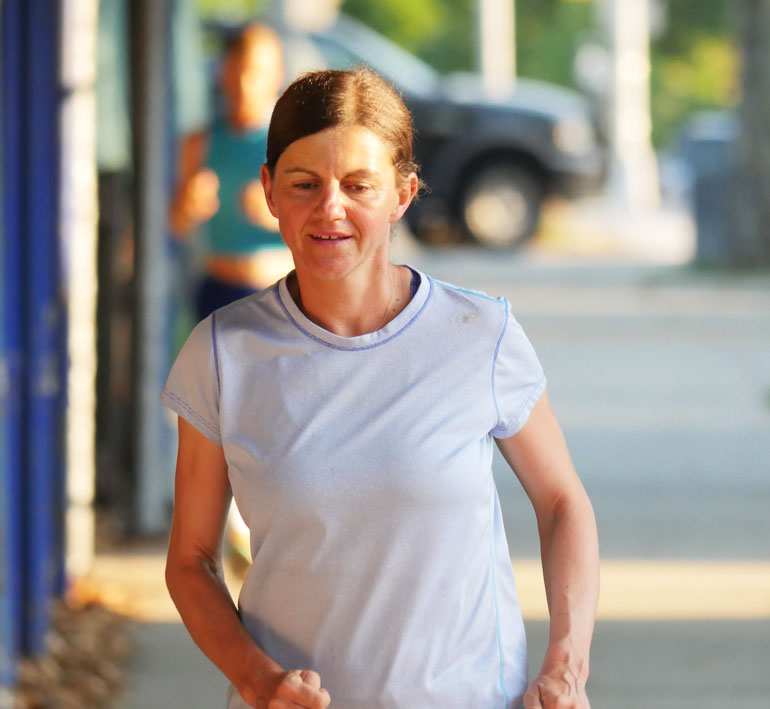 Poems on the tree
Sangit Surabhi performing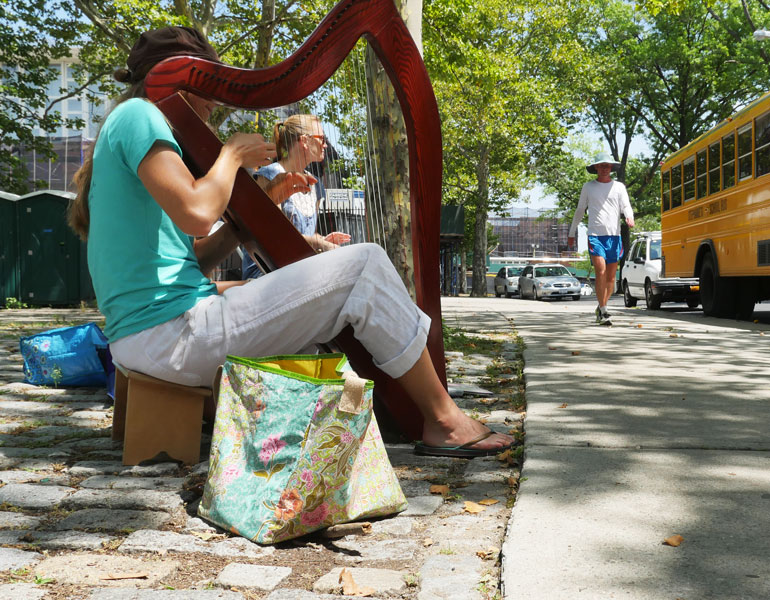 Click to Play:
Ananda-Lahari ran 64 miles yesterday.
He now has 2552 miles.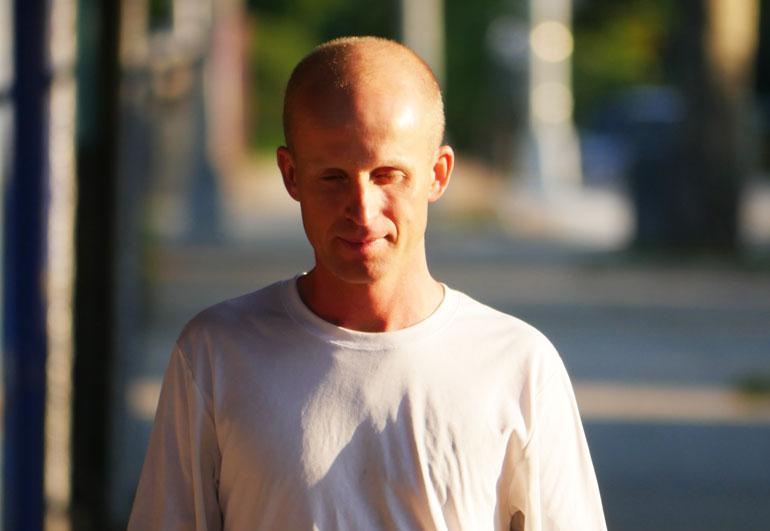 This is his world.
Enjoying Enthusiasm Awkeners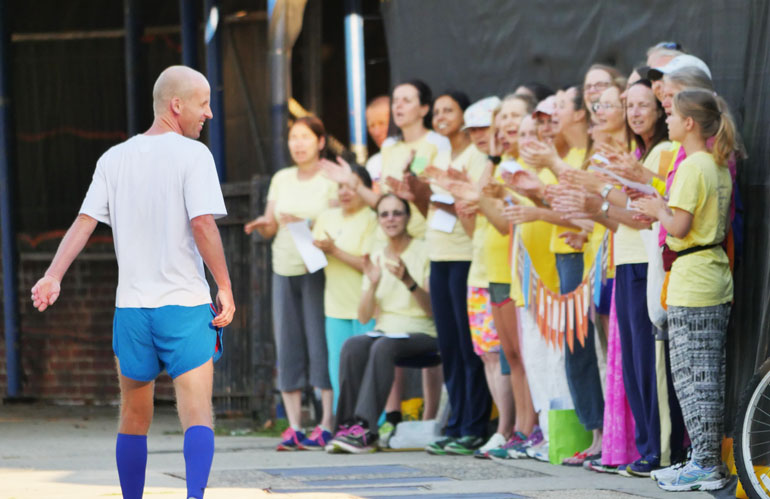 Friends everywhere.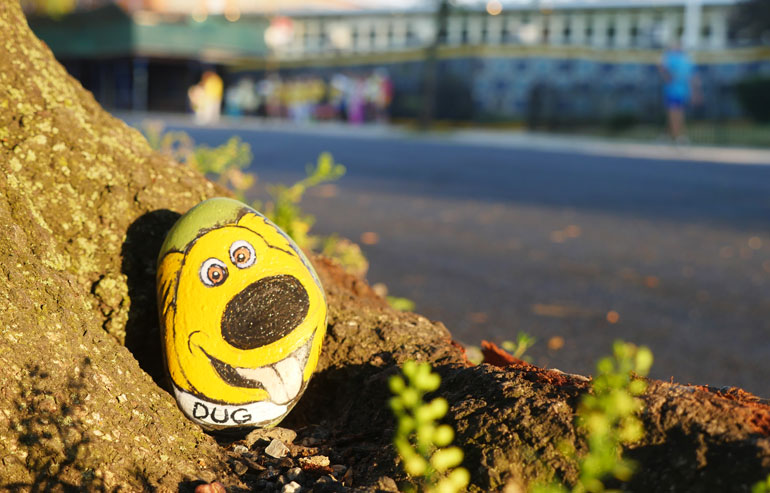 Baladev did 40 miles yesterday he now has 2489 miles.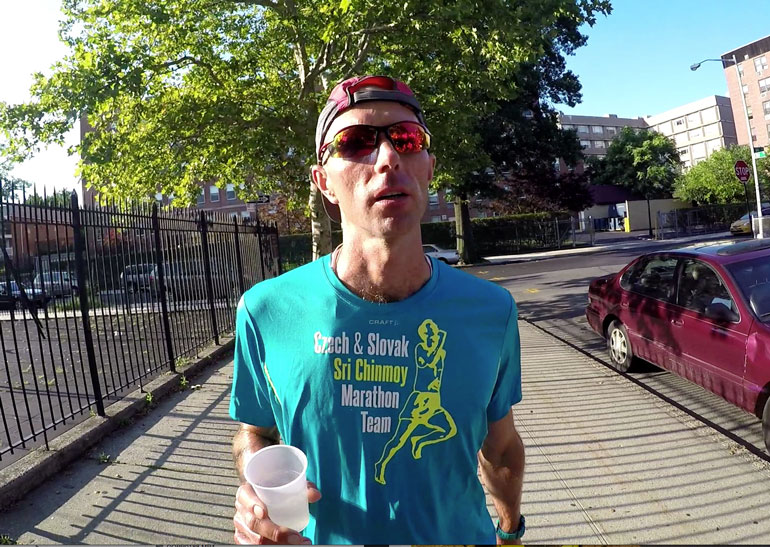 Databir stories……requested by Abhinabha
"I used to drive Guru between 5:30 and 7 and sometimes Guru would comment on the runners as we went by.  Most of the comments were always positive.  Ananda-Lahari was the happiest and gave Guru the best smile.  You can still see it now.
Whenever I go by Ananda-Lahari now he always has a smile for me and for everybody."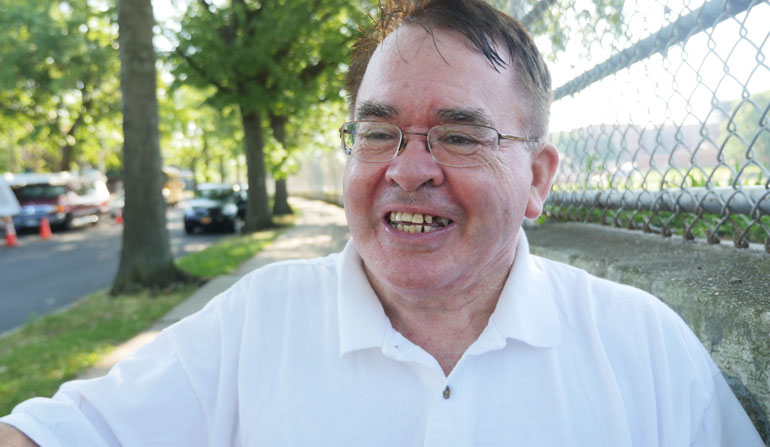 Next:
"This is a really really sweet story about Guru.  It happened on my birthday.  Guru said 2 days before.  Databir on your birthday I will honor you by running 10 miles, and you can follow me in the car.  I said, Guru, thank you very very much.  I am really honored."
"He said make sure you do the course." (Databir was part of a road crew of boys who marked the roads) It was the Leperts Boulevard course.  I realize on the day of my birthday that I haven't painted the course yet and Guru is going to come out in 15 minutes."
"There was another guy in the car with me and I said….you drive.  When Guru comes out of his house you just drive behind Guru in the car.  I will take the measuring wheel and the paint and run ahead and mark the course."
"So I am running ahead hoping that Guru is going to be late and I can beat Guru.  I had to mark every 100 meters.  I am out on the course about 2 1/2 miles away and I look behind me and I can see Guru coming, and I still have to do another mile or two so I am going really really fast."
"I get to Woodhaven and I am about 4 miles now and I realize at that moment.  At that horrific moment that I was using the wrong measuring wheel.  It was a foot wheel and not a meter wheel.  And this is my birthday."
"So I just waited until Guru slowly came to me.  But it is now useless to do anything.  I said to Guru when he came, the course is all wrong.  I used the wrong wheel.  So instead of 100 meters it is 100 feet."
"Guru said don't worry.  Just get into the car.  That was my birthday gift from Guru.  That Guru didn't yell at me.(laughs)
Click to Play:
"Ladies and gentlemen, this extraordinary athlete has run the equivalent of the circumference of the earth in this race.  He has finished the race 8 times."
"He will tell you perhaps that it wasn't his best race.  But I think that the endearing qualities that Atmavir showed.  No matter what the situation was remarkable.  Including the previous 6 days when he went over 70 miles each day.  Even through the heat wave.  Just focused and running so well."
"He is an extraordinary athlete.  Atmavir finished in 5h place in a time of 48 days, 7 hours and 13 minutes.  Which is an average of 64.18 miles a day or 103.2 km.  He is still ranked 9th all time."
Click to Play speech:
Bahula recites the Daily Prayer
Click to Play:
Enthusiasm Awakeners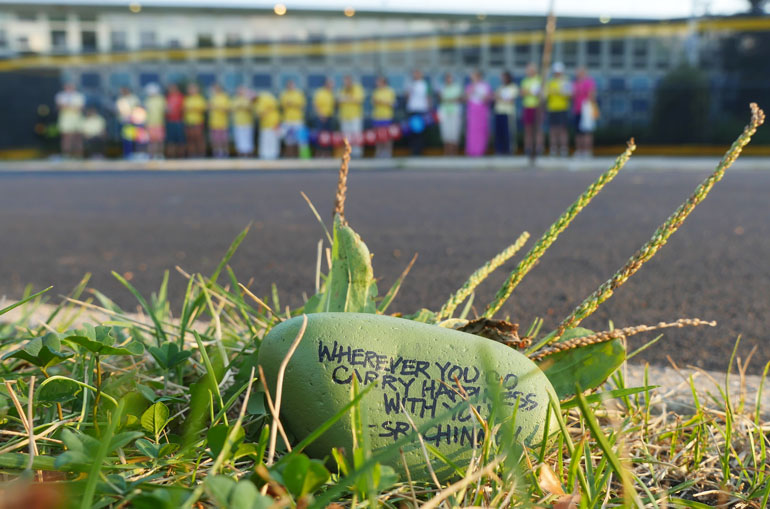 Click to Play:
To have a good idea
In the mind,
And to perform a better action
From the heart,
Will definitely expedite
Our journey towards our goal.