Just a few hours ago the Self Transcendence race, a grand multi day festival of running, of sport, and perhaps of life itself came to an end.  For 18 years now, during the often gentle and sometimes challenging Spring weather in New York, some version of it has taken place on a winding one mile loop.
It is both mysterious, difficult, wonderful, and transformative.  Of course the runners themselves usually have the best description of what draws them here.  Which usually starts with the typical goal of trying to cover as many miles as possible.
But that is just the first step of a much longer and more profound journey.  What usually occurs to each who takes part is something that is not so predictable or calculable.  Something that is not so easily described in the brochure, but which quickly becomes clearly evident to all those who run and take part.  That something, which is even more powerful, and can and usually does take place within each and every runner. Something not visible or illustrated by the numbers accumulating on the board beside their names.
Over the course of the race I have listened to many remarkable stories and seen miracles take place place, both large and small.  Things that also usually take place in the every day world around us but somehow get lost in the clutter and confusion of day to day life.
Here at the race it is a much simpler kind of experience.  Thinking and worrying are not to a runners greater advantage.  Come prepared yes, but also, at least for the time that you are here, experience the great and wonderful adventure of your own life's transformation.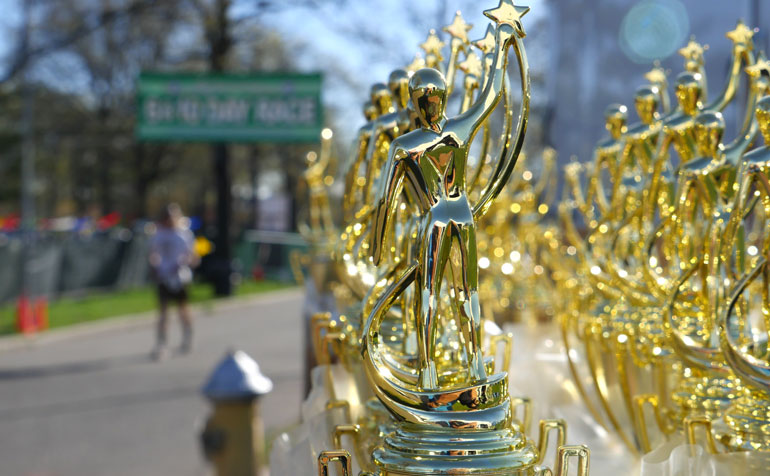 Wai Law is a perfect kind of story of what the race represents.  "I experienced a lot of things that I have never experienced before.  It is like a roller coast ride both emotionally and physically."
I suggest to Wai that even though this is his first multi day race he must have known that this would be a factor.  "Yes but it was way beyond what I could imagine."
He says the roller coaster ride was a good thing.  "I get to know myself better."
I ask Wai, who got 330 miles and came in 8th whether or not having a self reflective experience as well had to be a real bonus.
"Yesterday I was near a break down point.  I was ready to give up.  I was running a fever.  I had pains every where and they seemed like they were not going away."
"I stopped for a moment and thought…..maybe I should just give up.  But instead I gathered myself and went into the medical tent and spent 2 hours there to cool off and let my fever run down.  I came out like a new person."
I ask Wai, that under normal circumstances he was going against traditional logic of  what one should do when faced with that kind of medical and physical condition.
"There is unlimited power inside a person.  It just depends on whether or not you want to dig deep and find it."
I ask Wai what he may have learned from all of this that he might use later on in his life.
"Never give up.  Try and dig deep and see what is within yourself.  Go beyond what is in front of you."
Click to Play Interview:
For straight out great stories the experience that Don Winkley had here is just a perfect story.  He set the 75 age group record here last year with 319 miles.  But as you can see over his right shoulder was a great inspiration to go out this year and do more.  Ed Rousseau from Minneapolis wanted a hold of that record too.
There is a real competition but even a greater friendship.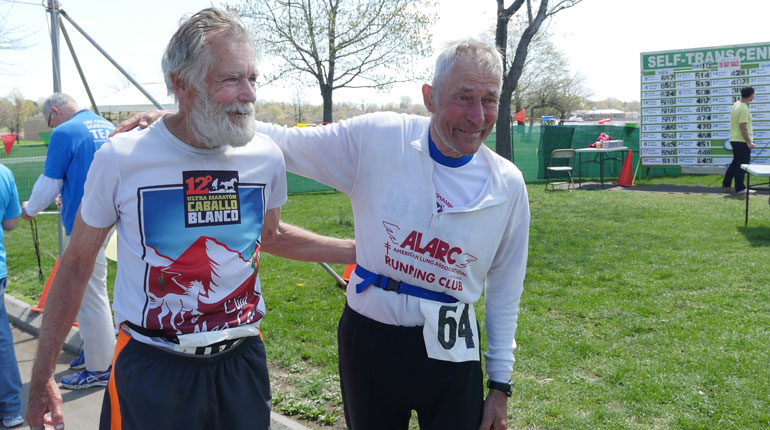 Don set a new American record with 350 miles.
Click to Play Don Winkley Interview:
Don going down the avenue of trees
The presence of Don of course inspired Ed to do a personal best of 323 miles and get 10th place overall.
Click to Play Interview:
Aidas Adzjauskas came to the race with a very high goal.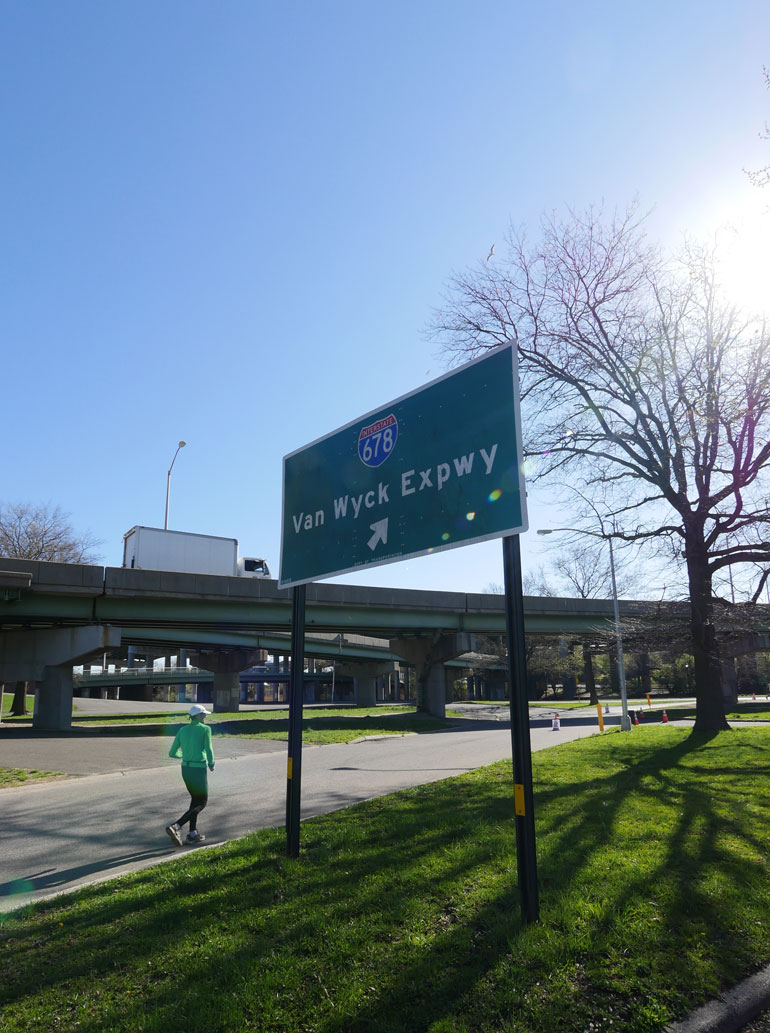 He had run the 3,000 miles across America last year.  He thought the Lithuanian record set by Rimas, who was also in the race could be broken.
Click to Play Interview:
He was however the overall winner of the 10 day race with 667 miles.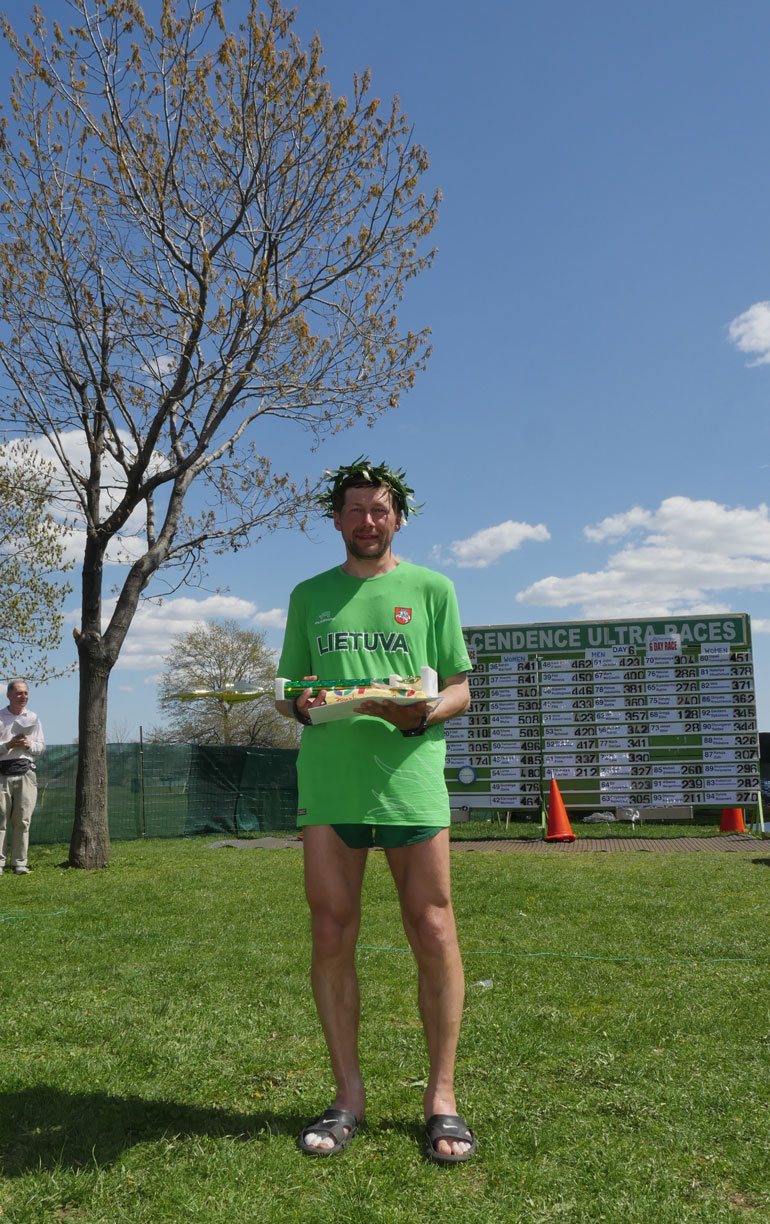 Budjargal with 487 miles.
Precious time running out.
Baladev finishes 2nd in the men.
The race for the women in the 10 day race could not have been closer.  Sarah took just a little too long a break on her final night.  When she awoke Shamita was on the same lap.
Shamita had a magnificent race.  She finished with 641 miles.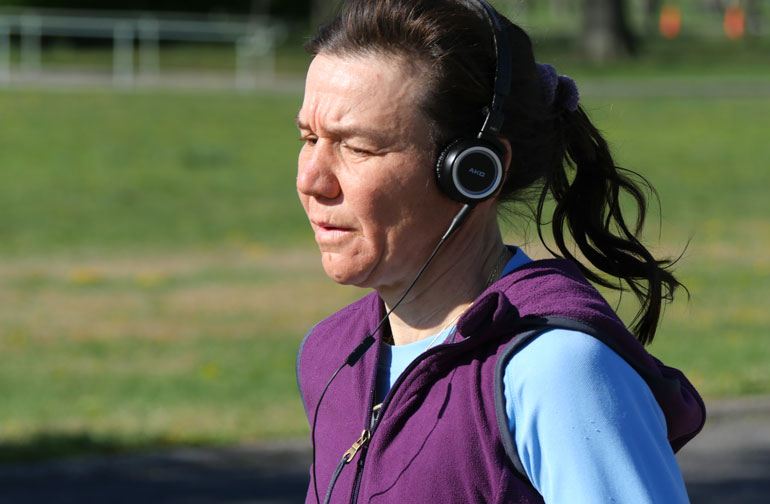 Sarah also had 641 miles but completed most of an additional loop.
Smiles on the final day.
Something for everyone
Inspiring letters still come
Growth always
The journey is not over.
The life of the runners so much different than everyone else.
Just a perfect day.
George Biondic had such a great race.
At age 62 he ran a record breaking 587 miles.
Click to Play Interview:
Gautamit getting a hand from Mom
Giribhu
Janos passing under the banner one last time with 480 miles
New flowers every day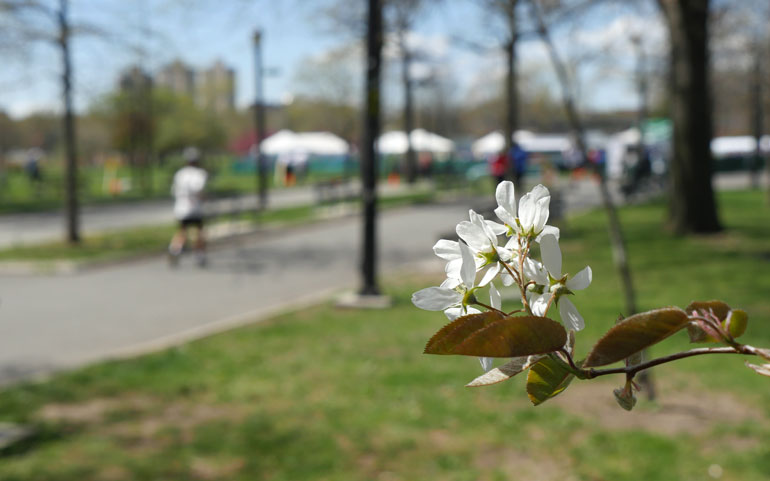 Harita on her final laps.
Will not look like this in a few days.
Most were running hard on their final morning.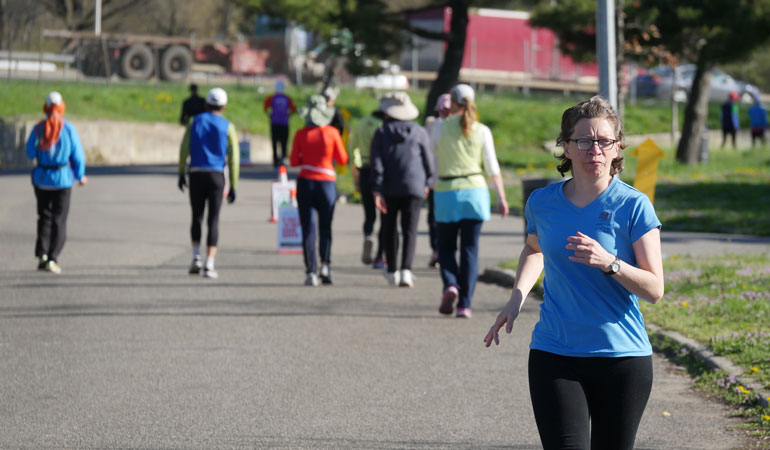 John Geesler won the 6 day men
He left with his trophy and still had some very tasty home made energy bars.
The kitchen had to prepare one final meal.
Karnayati
Mark McCaslin was in 2nd place with 400 miles.  A tremendous improvement from his first 6 day total of 312 miles.
Click to Play Interview:
The fellow who pushed both John and Mark was Rimas who came in right behind them both in 3rd place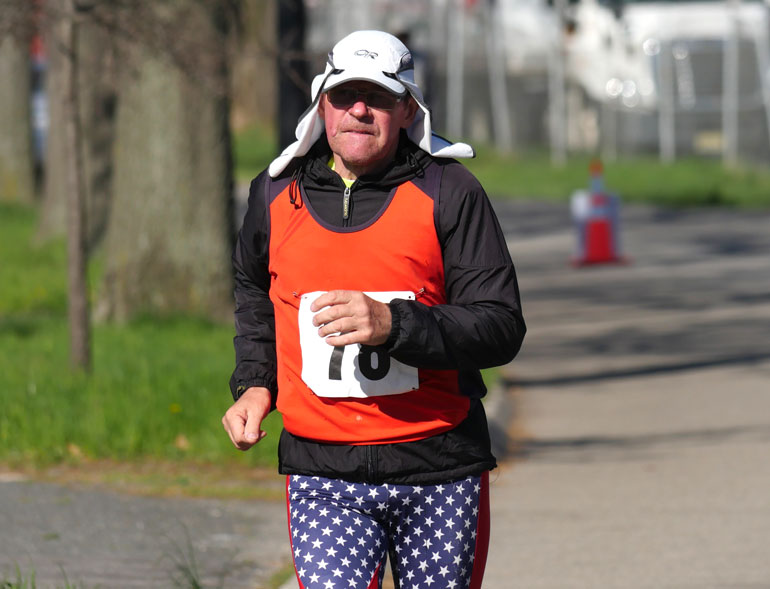 Mark Dorion getting a final massage.
Michel
Niribili coming under the ramp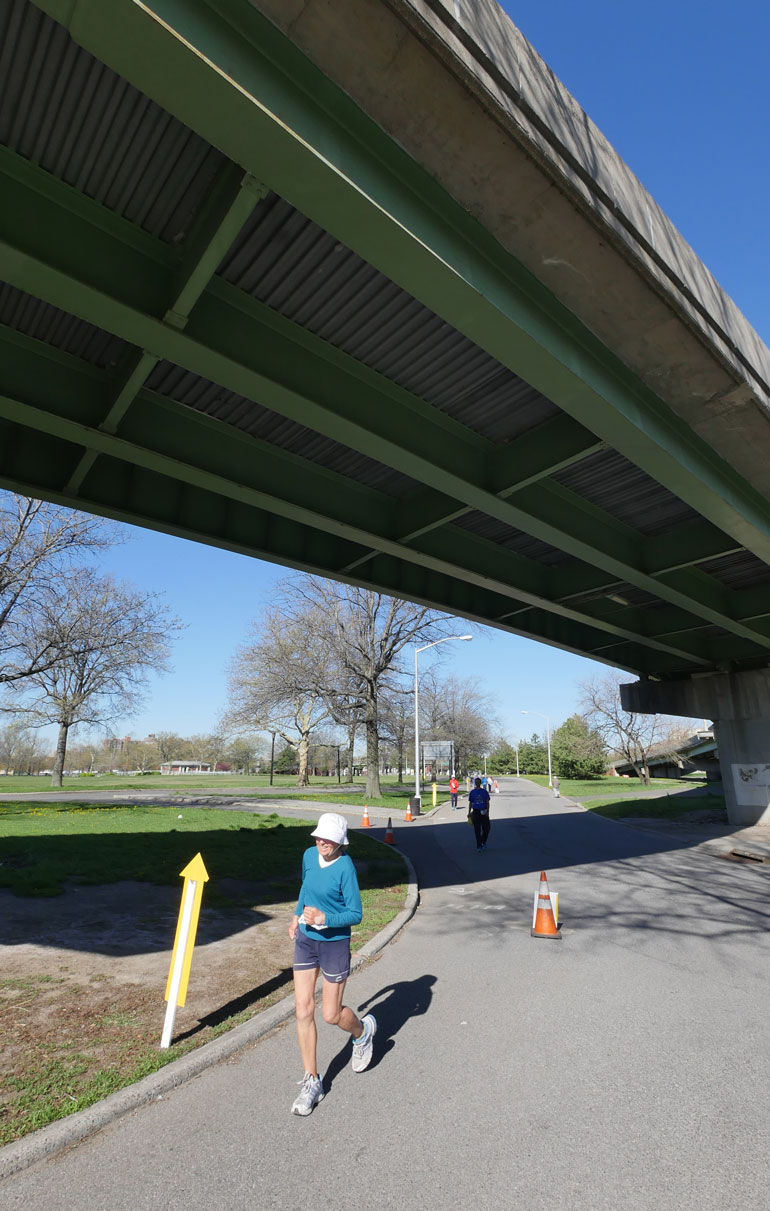 With her very great helper Vera.
Rajpal thinks he has been helping here every year for the past 15.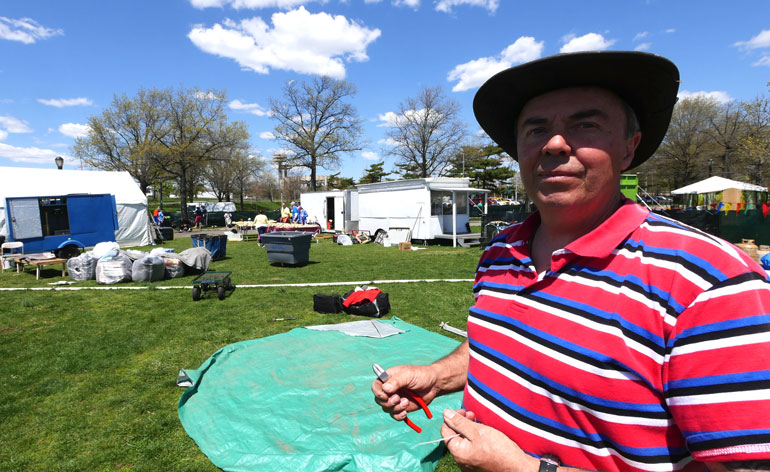 Not word, but work:
This sweet message awakens strength
      in our heart.
Inside work remains hidden the fragrance
      of flowers.
Let work be the language of our heart and
      our proclamation.
Our only aim is progress, not victory and failure.
The presence of volunteer helpers at the race each year is crucial.
Every job helps so much.
Trees
Oyungerel
Pati Ibinova's son drumming on a bucket.
Pratishruti
A little closer
Priyavadin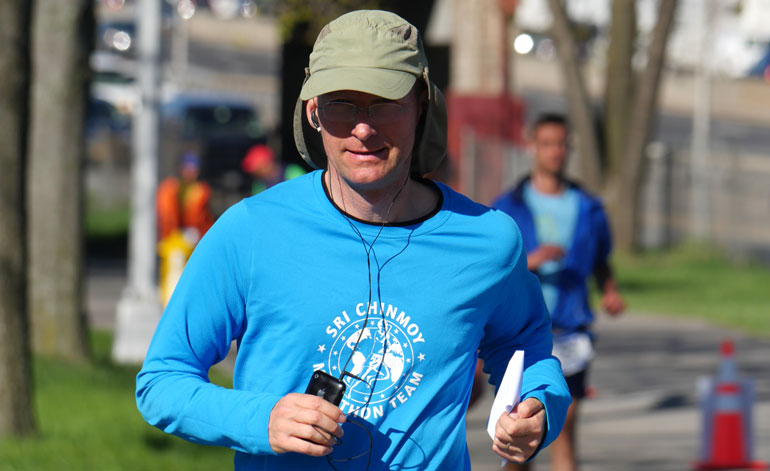 The tents coming down
Ratuja had a good race but has found some very new things this race….. a bad achilles.
Sara on her feet.
Sara not on her feet
Sara and a flower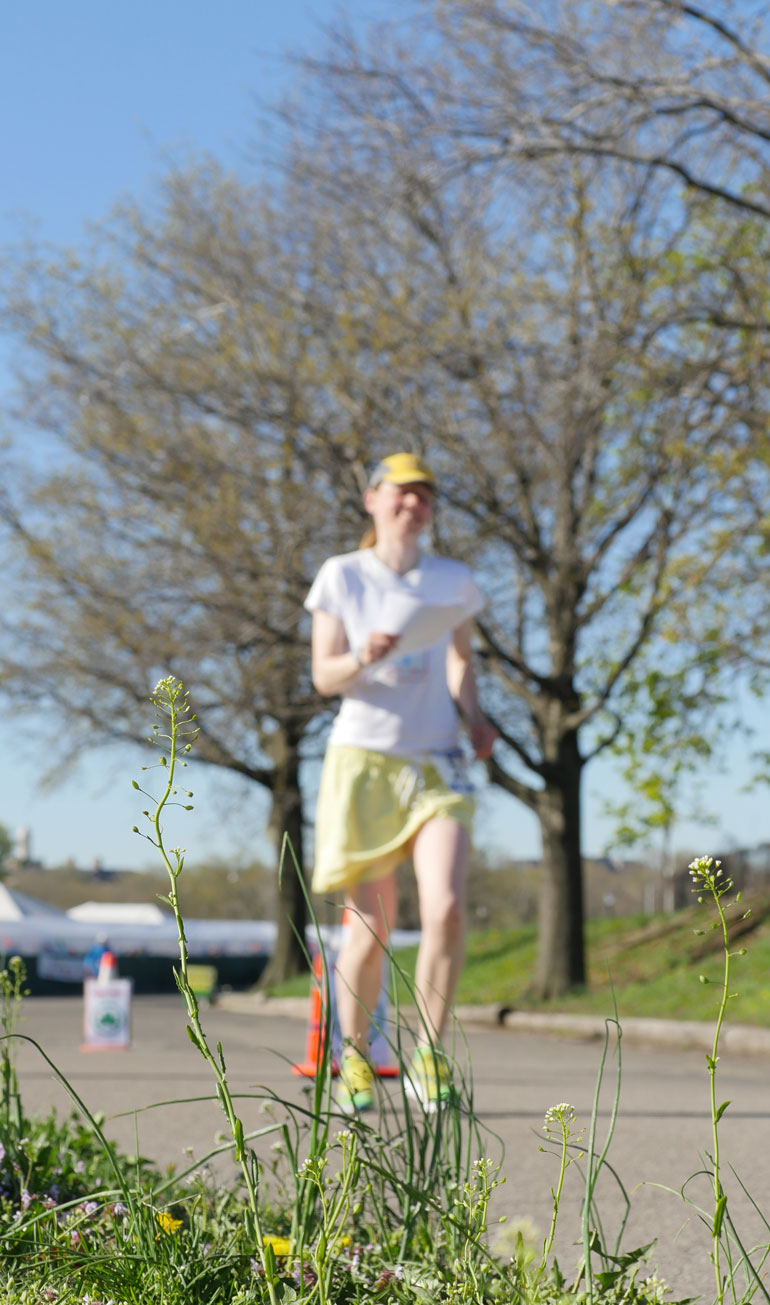 Protection from the sun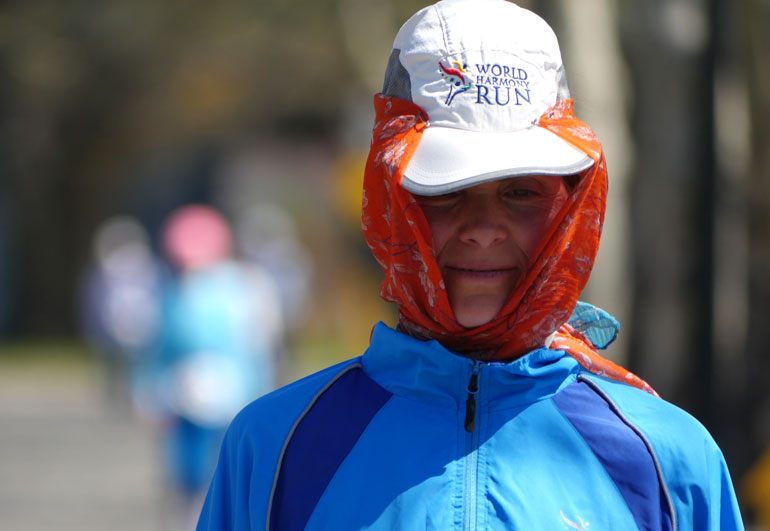 Last minute photos
Soon the trees will be green
Last minute miles….. Pedro being chased by Kumar.
A story that is wonderful as it is unfathomable.  Kumar from Nepal, who worked full time most of the race finishes with 313 miles.
When are they going to leave the park to me.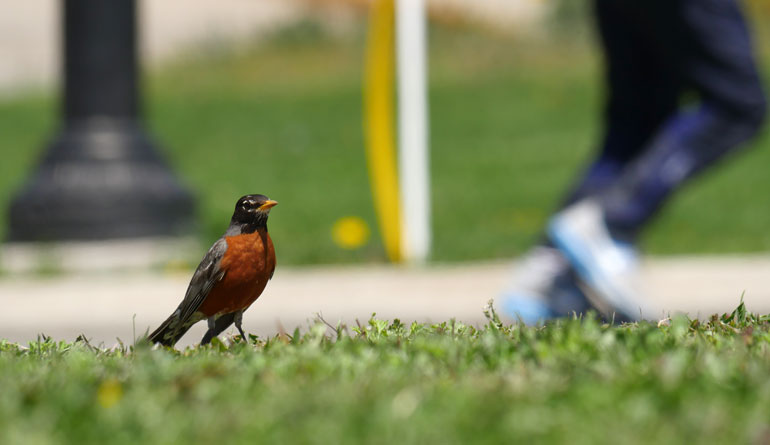 Shirley finishes her first 6 day with 211 miles
It actually starts to feel a little warm so some try and cool off whatever way they can.
Chris Mak
Wide open spaces
Steven Battle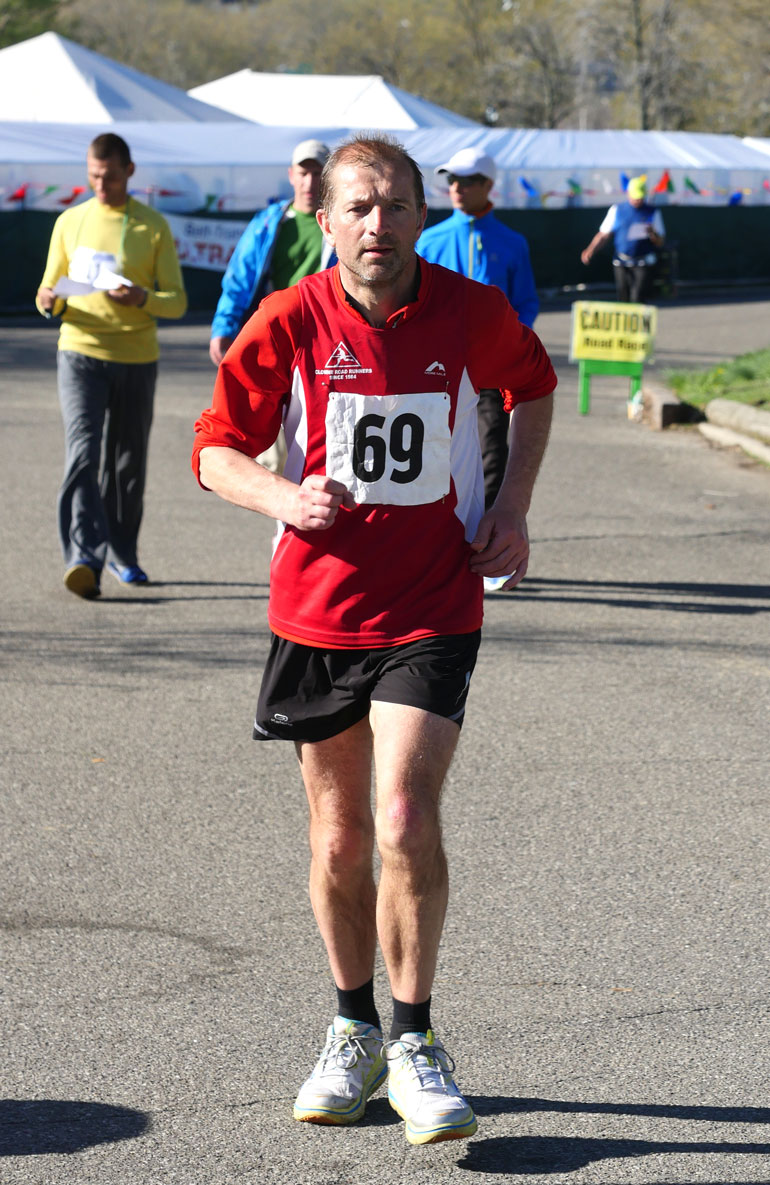 Team Lithuania
Dipali wins the 6 day race overall with 451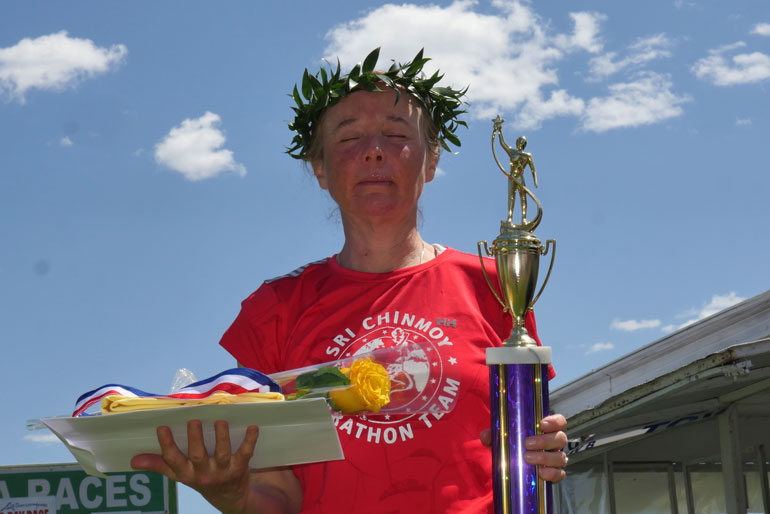 Her great support team with her every step of the way.
There will always be additional wonderful stories.  Pati Ibinova is someone who represents an attitude that most of us would love to have even a tiny portion of.  She ran in the 10 day race last year and came in 3rd with 618 miles.
This year she starts off on a record pace and then gets quite seriously ill.  Not disheartened or frustrated she simply focuses on getting well enough to go back out onto the course.  It made no difference what mileage she accumulated. In her heart to participate and take part and give her very best was all that she asked off herself.
Click to Play Interview:
There is always next year.
We must always try
  To go beyond
Our earthly capacities
  And
Our Heavenly qualities.