The new family of 6 day runners have made themselves at home here over the past few days.  Tents have been put up, last minute snacks have been stockpiled, and the chores, both mundane and important have been  put out of the way.  Things that the runners wish they had done, or training miles that got lost due to snowbanks and lethargy have been cast aside.   Eventually every little nuisance or concern just drops away, once the runners head out onto the course at noon.
4 long days have already passed for those who started the 10 day.  The long grind is now fully engaged.  The finish line still so far off when you consider, that half way will only amble into view at noon tomorrow.
But the appearance of the 6 day runners is clearly important.  Even before they started,  the fresh enthusiasm and energy of the new runners was felt and appreciated by all who make this grand endeavor their world for many days and for many more miles.
All the great plans that each runner came with is either followed to precision or, if it does not fall in the safe ground in between, then simply shatters under the onslaught of the struggle to just keep going.  Relentlessly moving forward no matter whether or not it is cold, windy, and wet.  No matter whether or not the sun burns or the long dark nights steals away your enthusiasm.  No matter that the path gets harder to follow and your inspiration tries to escape to a warm sleeping bag and a pillow, that is so inviting it feels like the promise from heaven itself.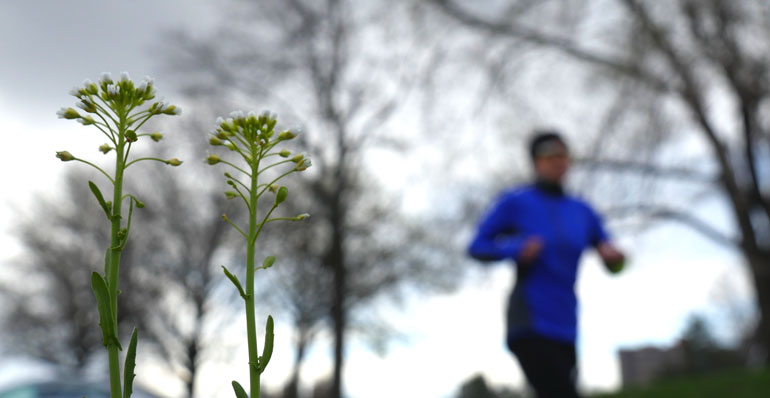 But though our dreams are sometimes fragile our highest prayers can yet reach for mountain peaks far above and beyond what we can imagine.  Some runners might be saddened when they arrive at a place that was far short of their distant goal.   There are also those who are also surprised to reach out to and arrive at a place that exists even beyond what they thought was there for them to take. Each runner comes to the Self Transcendence race with a hope, and a foundation of purpose.  Where they end up may be somewhat less important than how they bore the weight of getting there.
Dipali may be one who comes to this race with more history, more promise, more dreams than anyone else.  This will be a staggering 18th time that she has stood upon its starting line and courageously run within its imposing boundaries of 6 full days.  Her philosophy, which she learned from her late spiritual teacher is what inspires her to train and compels her to come back to this challenging event.
"I feel that this race is big for me because I train hard, because I feel inside my heart and soul, I feel that my life is about self transcendence."
She wants to feel gratitude with every step she takes.  She wants to never listen to chattering thoughts, such that age becomes a barrier to achieving any goal.
"So every time I come out here I feel that if I can one step further it inspires myself and others to take up this challenge and come out here and do what I do."
Click to Play Interview:
Manoshri's sister Gautami will be joining the race today.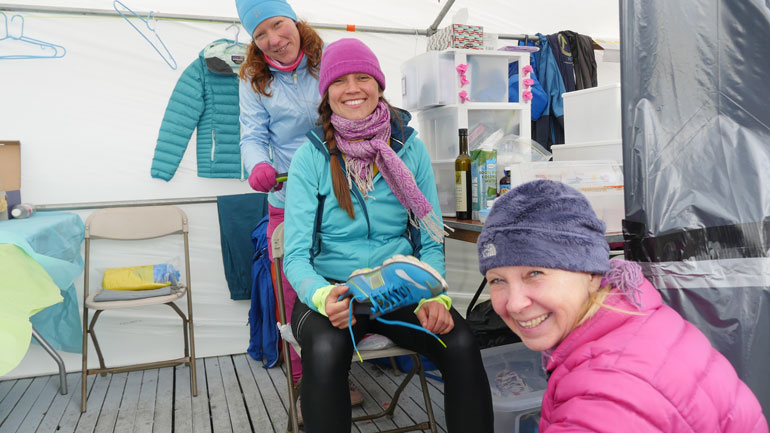 Click to Play Gautami Interview:
Rupantar doing some last minute adjustments to the 6 day board.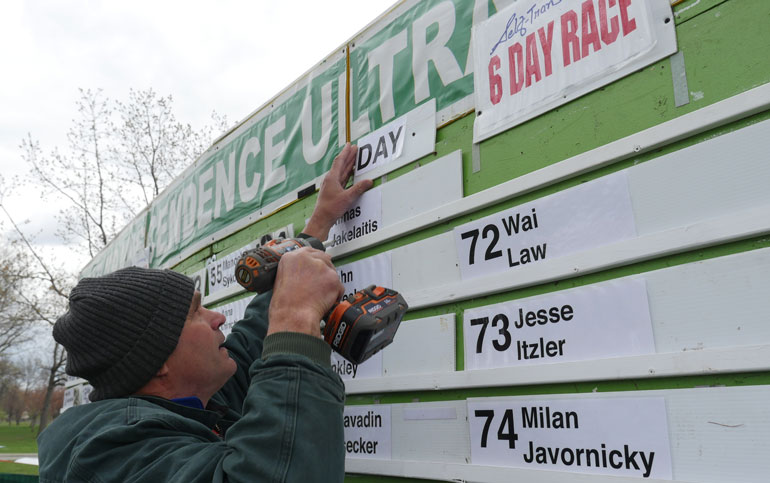 Sara having a well deserved foot break.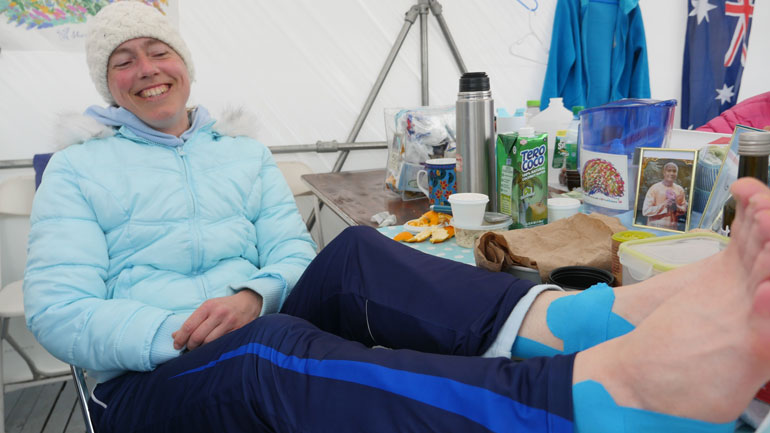 The long awaited show down between age group record holder Don Winkley and challenger Ed Rousseau begins today.
Click to Play Interview:
https://vimeo.com/125843168
The minutes waiting for the start.
Things to do
Bill is going to be helper this race with his friend Michael Korol who is running the race for the 2nd time.
It is a place that draws old friends together.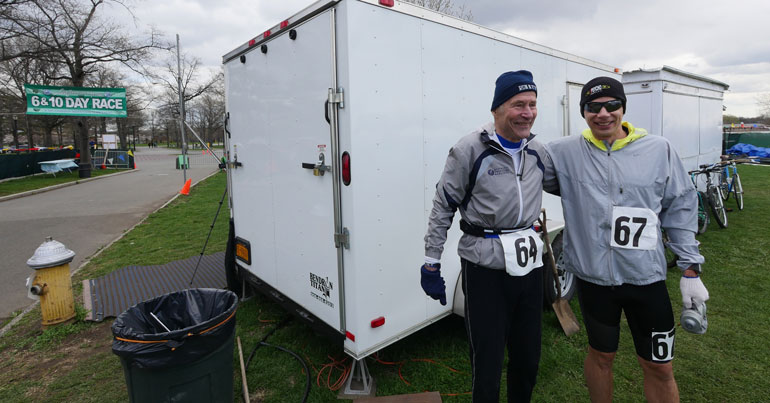 An Interview with John Geesler, Mark McCaslin, and Gregg Ellis
https://vimeo.com/125843849
Wouldn't be a Self Transcendence race without an appearance by Mark Dorion
The runners are called to the Starting line.
Dipali at the line
Aidas offering candy.
Wai Law running his first 6 day.
The underpass
Albena running her first multi day.
The road of trees.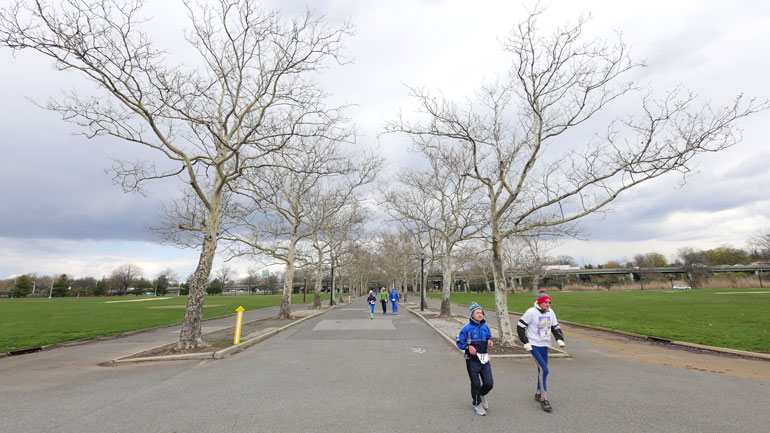 Sylvie back again this year.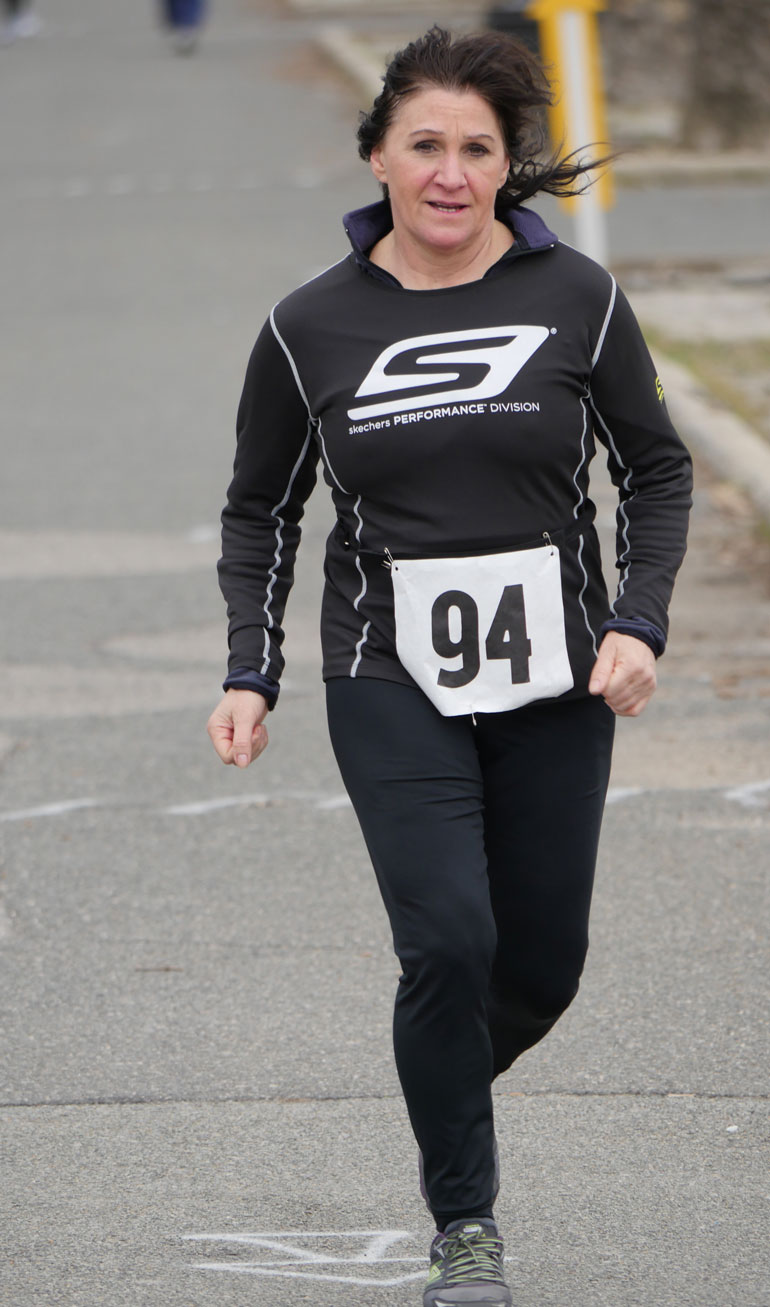 Sergey Leschenko has 230 miles
Anna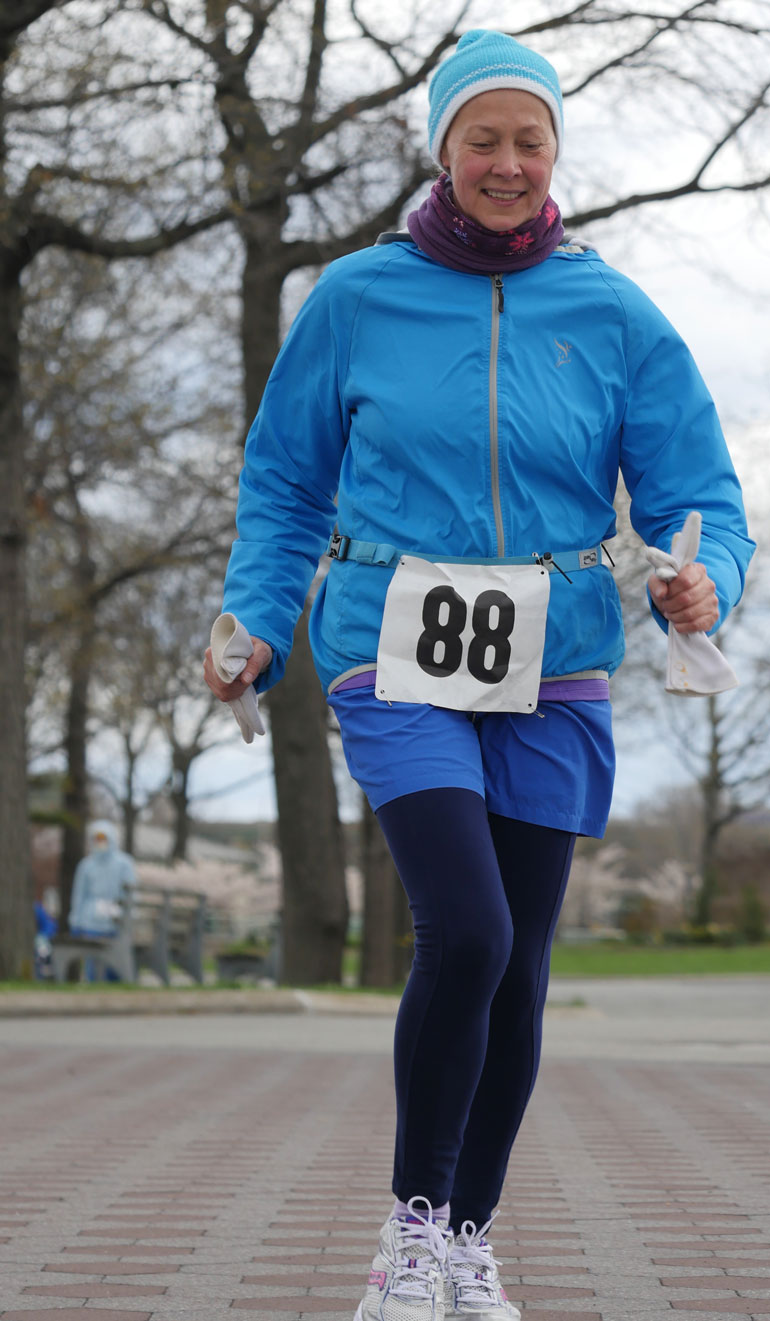 John Geesler finishing some early laps of his 6 day
Bayarsaikhan
Counting getting more interesting
Dipali looking strong.
Yes some miles are covered and conversations had.
Don Winkley good at both walking and talking.
The sun comes and goes.
It only looks this painful.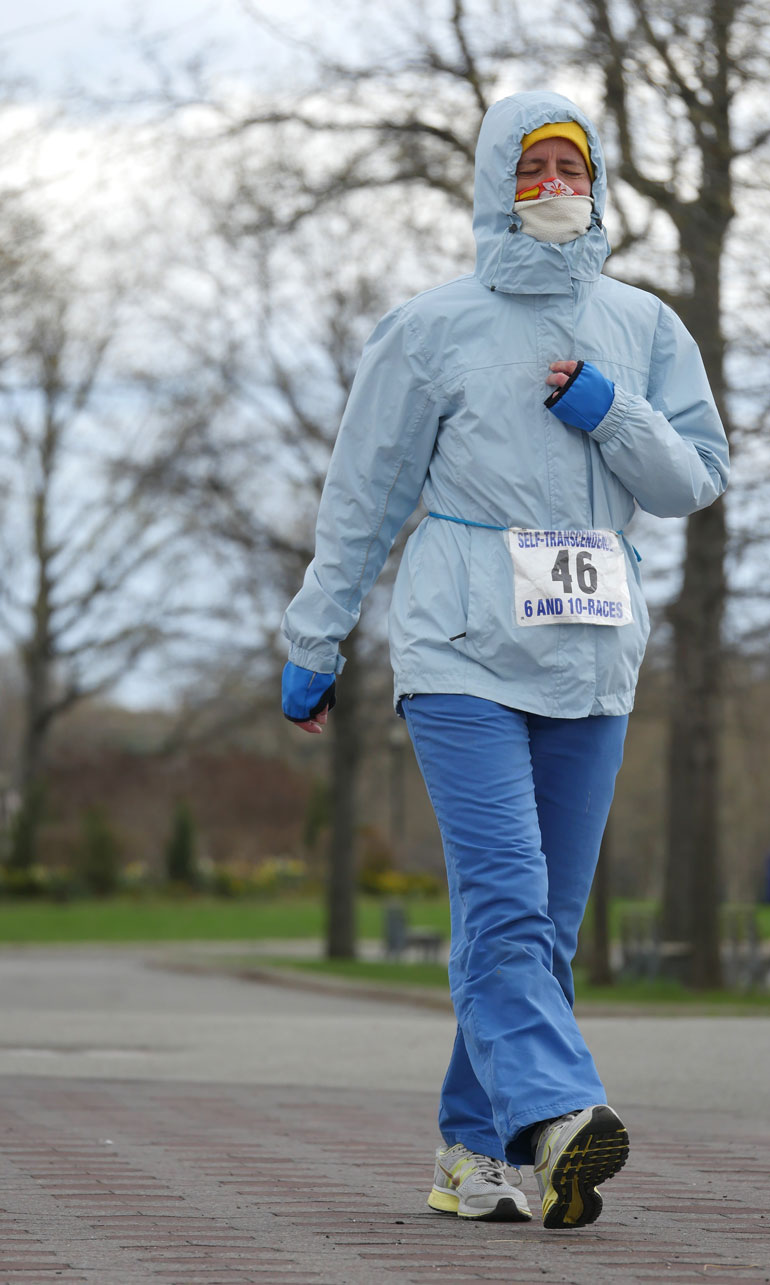 Nikolai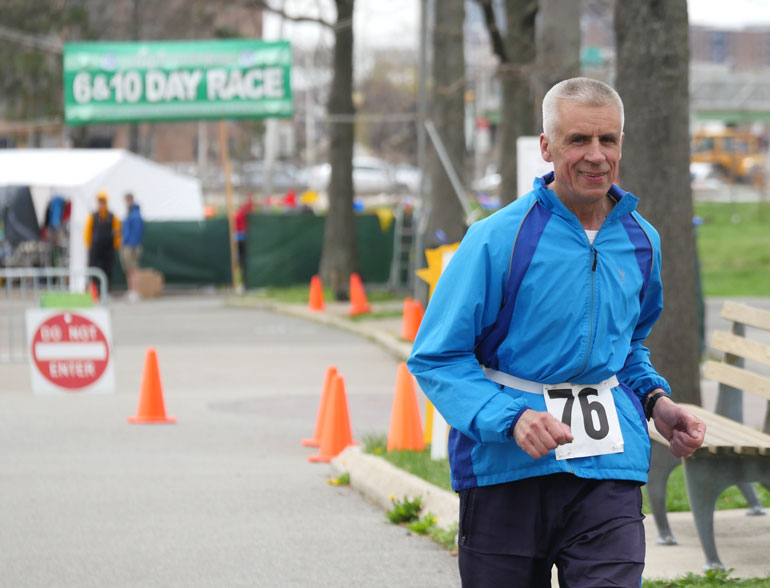 Manoshri and Mom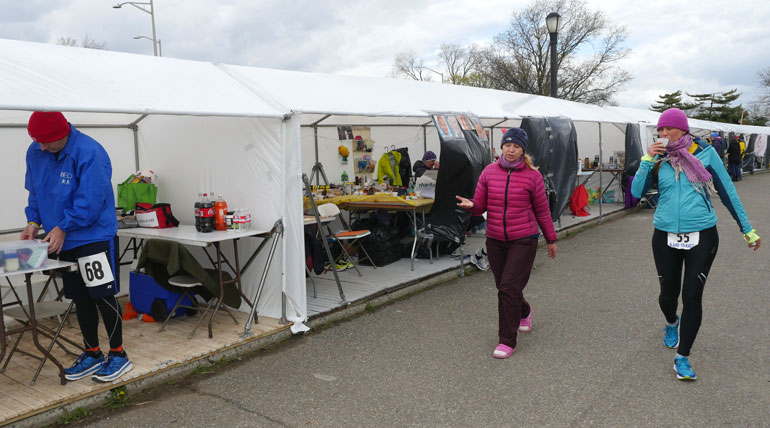 One of the fresh ones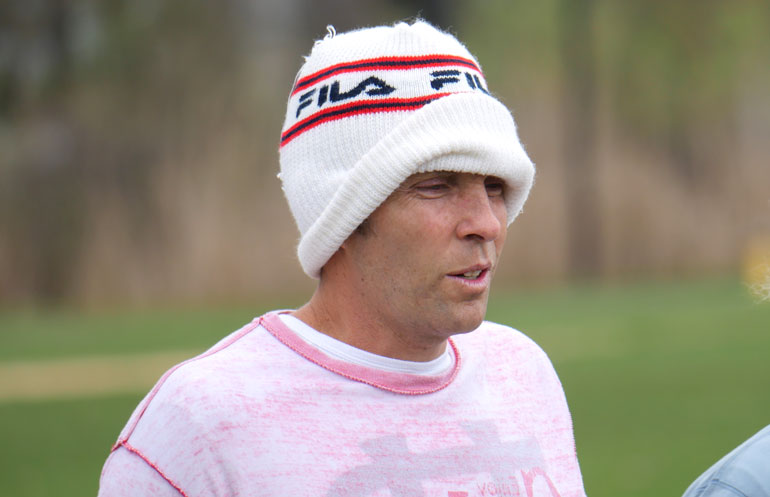 Spring's bounty
Matali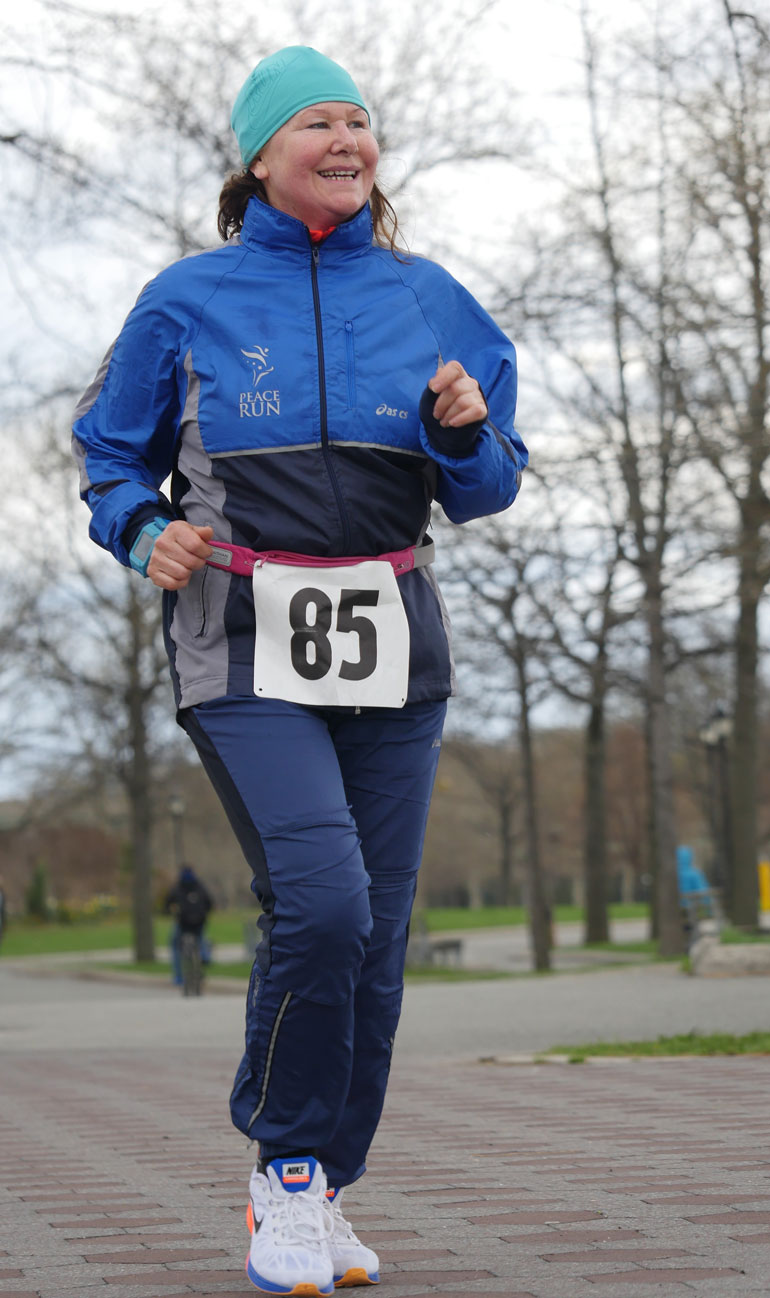 Playing music on the grass.
Sarah leads the girls after 4 days with 264 miles.
Some more last minute adjustments.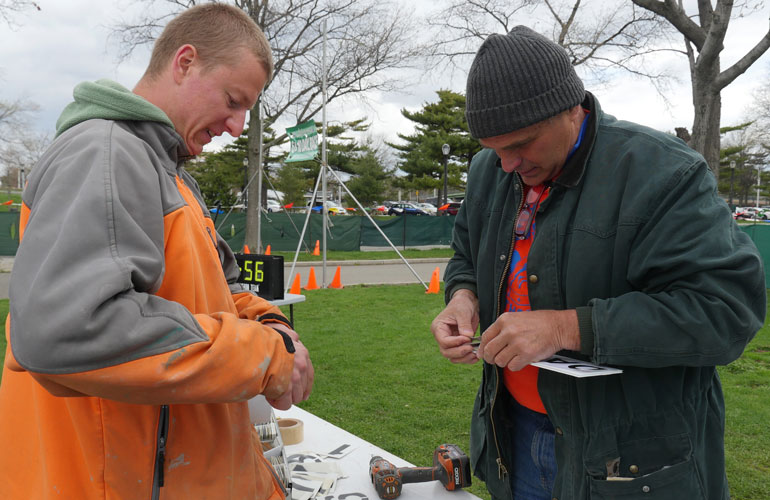 Sandro
Ratuja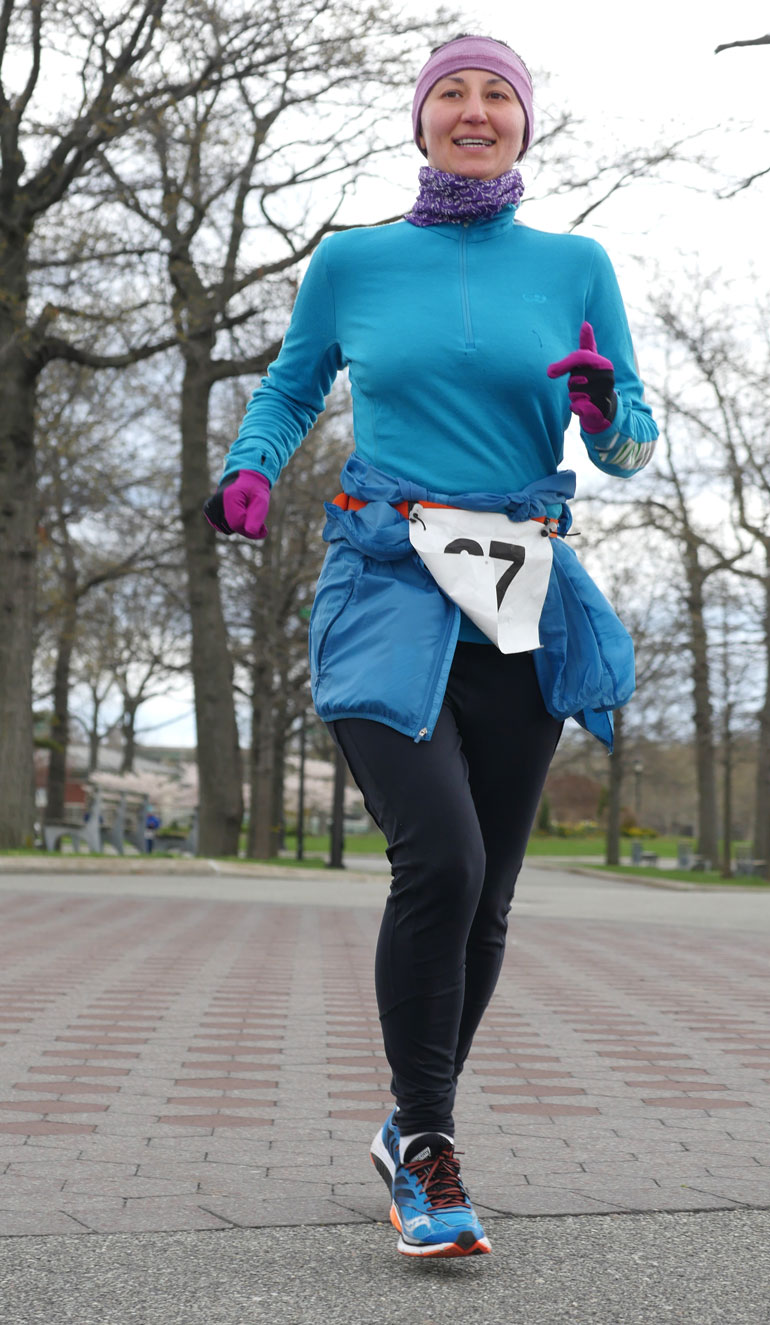 Music being played
Click to Play:
Milan
Michel
More freshness
More freshness and yes lots of experience…John Geesler
George Biondic on pace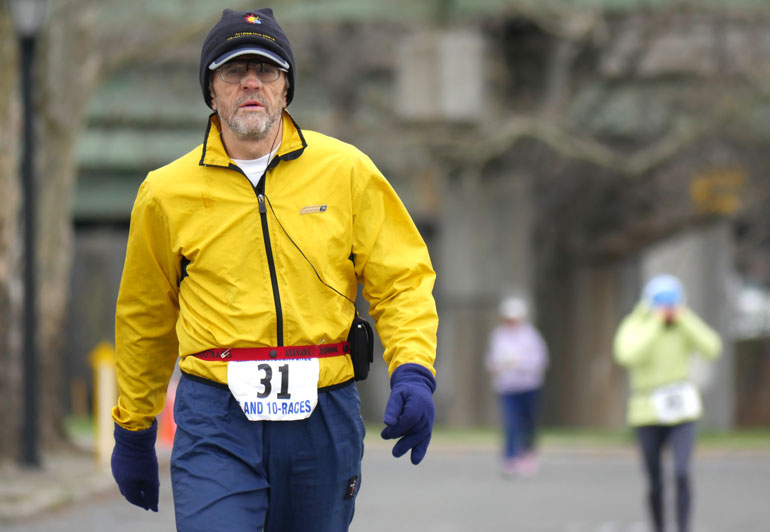 Counters keeping everything organized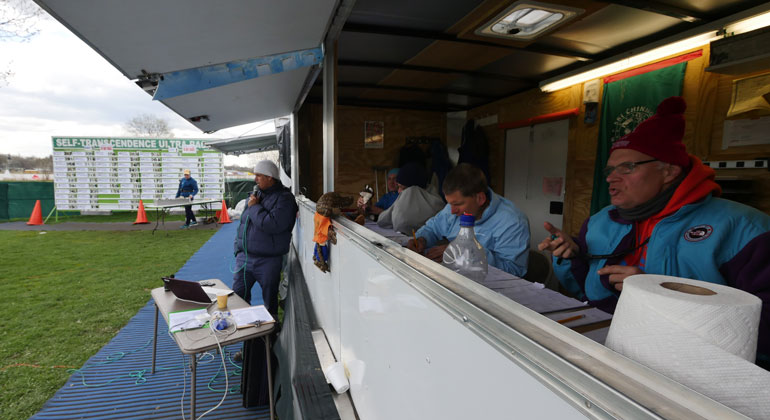 Looking easy.
Ed Rousseau at 75
No task is too small or insignificant not to be done well.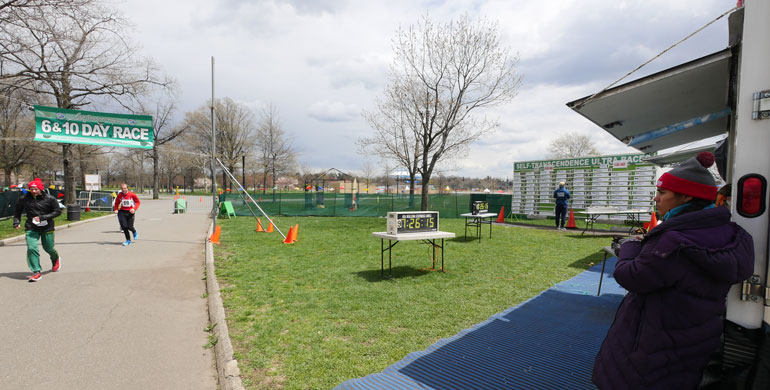 The capacities
Of the inner man
Far transcend
The impossibility-barriers
Of the outer life.