The Self-Transcendence 10 race started today in Flushing Meadow
"The races are always great.  The runners push themselves beyond the brink of sanity but they discover new potential or they discover something new inside themselves."  I spoke with Sahishnu before the start as he was giving out race kits.
"It gives them an assurance…. a joy.  A feeling that yes there is meaning in this life.  There is a quality that they are starting to manifest.  It could be poise, it could be peace.  It could be joy or it even could be sore feet.  Who knows?"
"The thing is we put on these races as Sri Chinmoy instructed us, as a service to the running community.  But there is something special that Sri Chinmoy offers through these races.  It is a feeling of heart's oneness, not just with the runners but with humanity in general.  It is imbibed into these races wherever the marathon team puts them on around the world."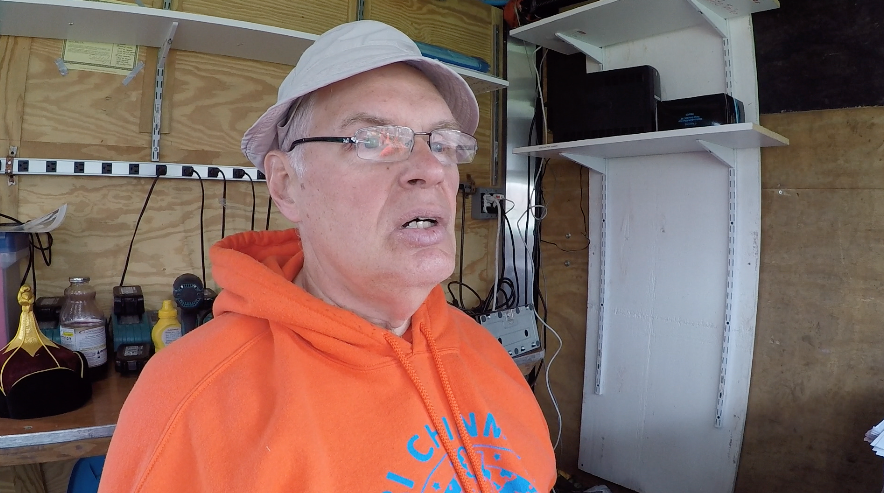 He described the intensity of the runner's efforts is not strange when you look more deeply.  "It is a real spectacle of human development and determination."
"The runners change from when they start the race and when they finish.  They may be extremely tired but as well there is a certain vibration that they gather from doing these kind of races and it stays with them.  For months and even years."
Budjargal gets a massage before he starts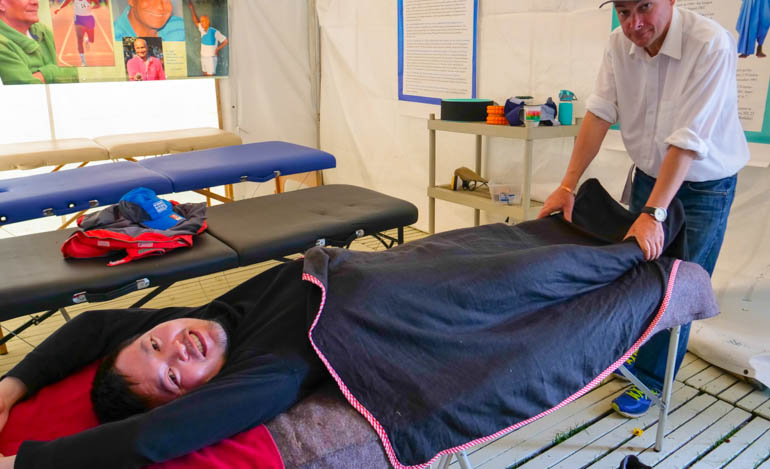 Some last minute tidying up
Maria peeling potatoes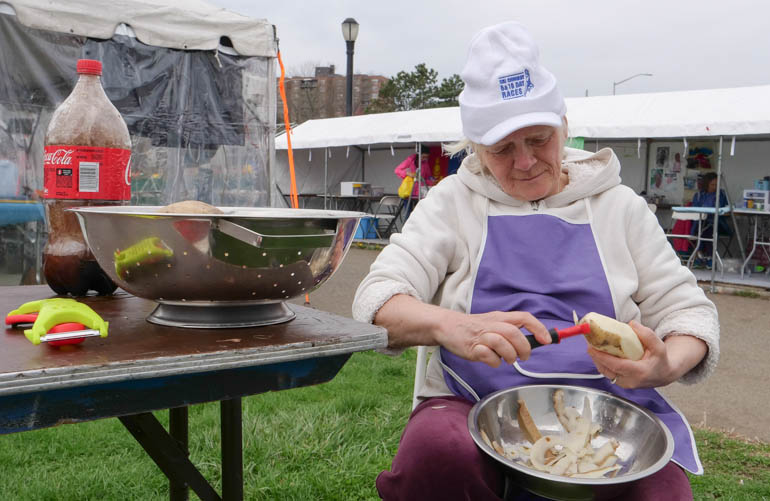 There are lots of potatoes to peel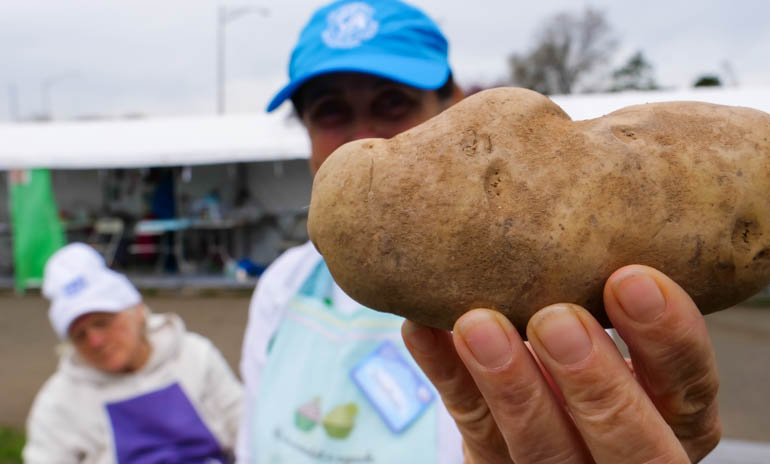 Happy cooks
* Please Click on the Read More Button Below to See rest of this Report*
Fred Davis with the sign he received from running a race in Anchorage back in 2012.  The kids of his sponsors made it.
This is the 3rd year in a row that Georgs Jermolajevs has run the race.
He tells me that his goal is to have more pleasure.  To have pleasant conversations and sometimes to run.
Yuri is going to be Arun's helper.
Karteek massaging his foot.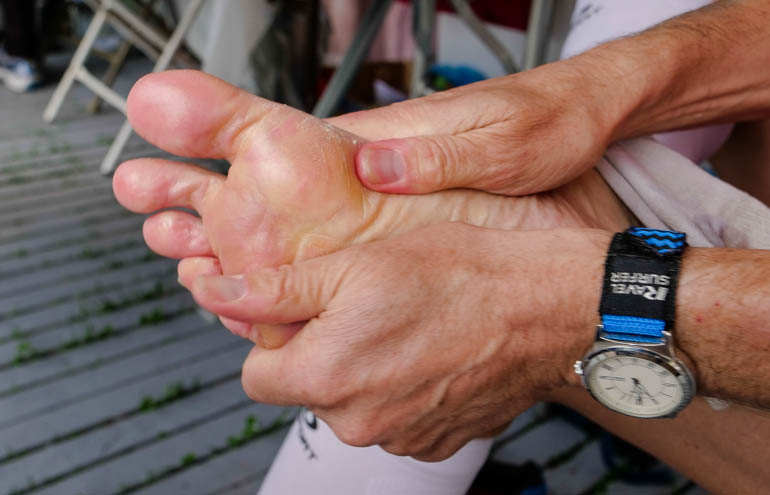 Karteek telling a joke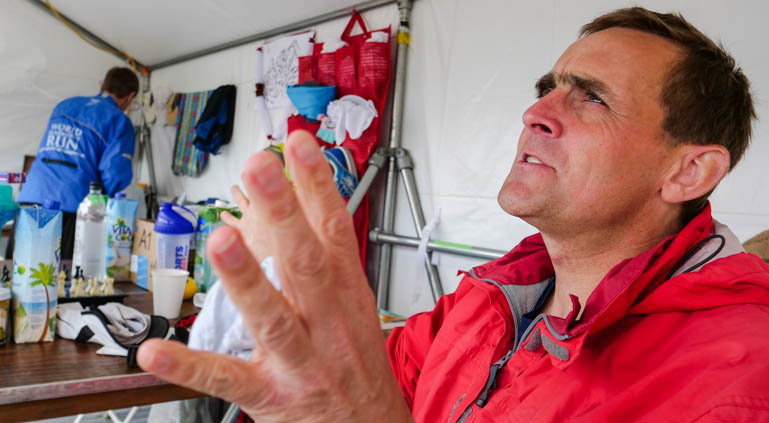 The crew making some last minute cranial adjustments
Richard
An interview
Pedja
"This year I would like to transcend myself from last year." Susan will be running the 6 day race in a few days.  Last year she ran 323 miles.
"I would like to enjoy the race more.  I would like to have more of a spiritual experience because last time I suffered and it was the first time I had done it. It was painful."
I playfully ask if she has talked to anyone who didn't suffer….. She smiles, "I know."
"I want to feel more gratitude and more happiness and more cheerfulness instead of just dragging myself along.  I actually really don't want anything.  I just want to be here and please my Spiritual teacher, Sri Chinmoy."
Oleksander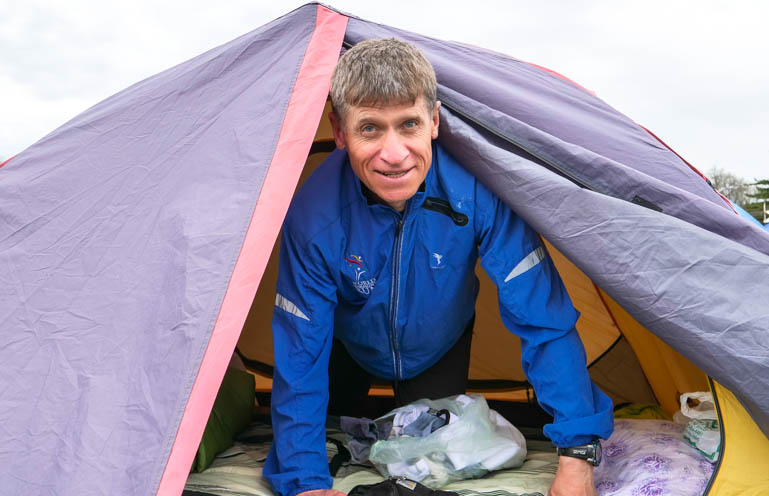 Laila and friend
Gundega
Sahishnu starts the race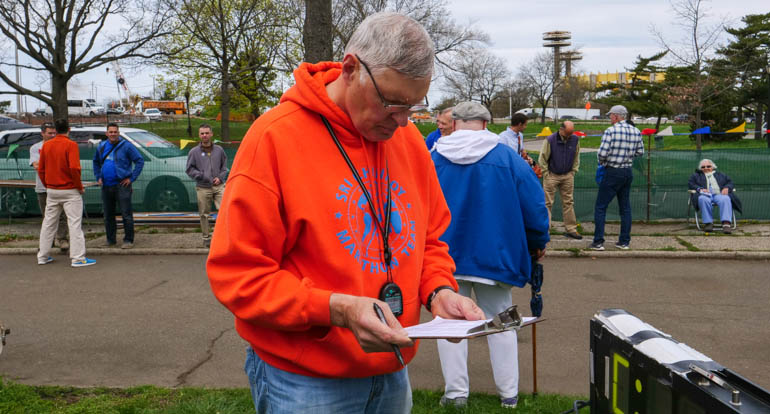 Avenue of trees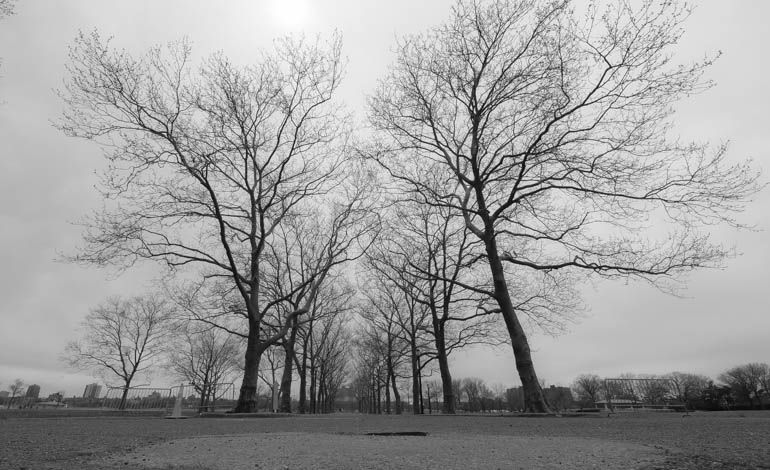 Yahasvati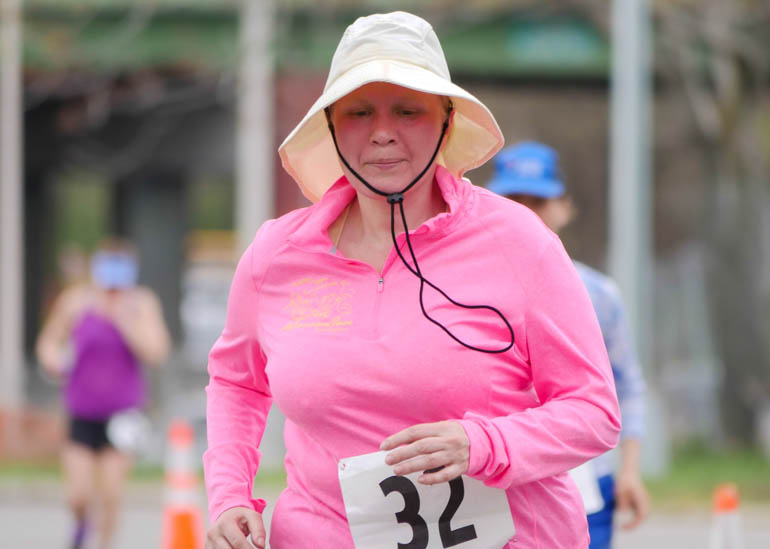 Vasuprada
Van Wyck
Vinati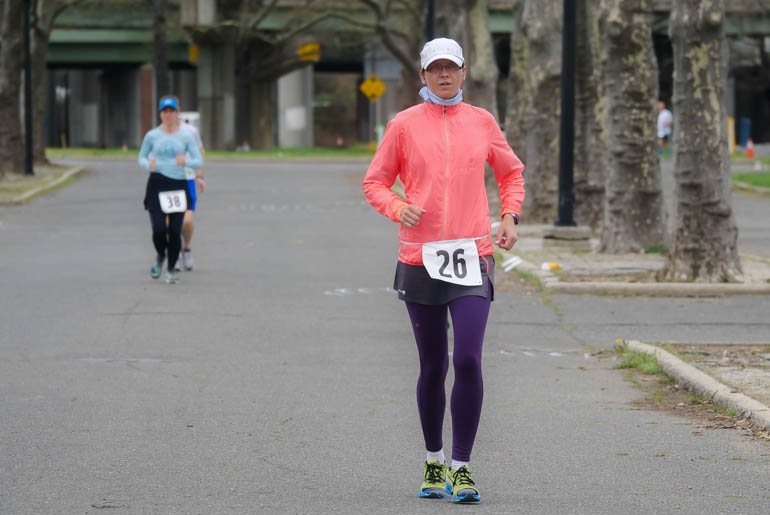 Albena and Oleksander
Camp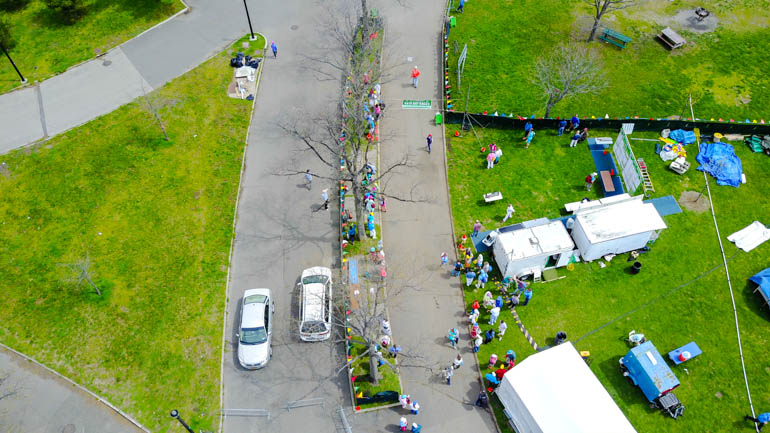 Sergey and friend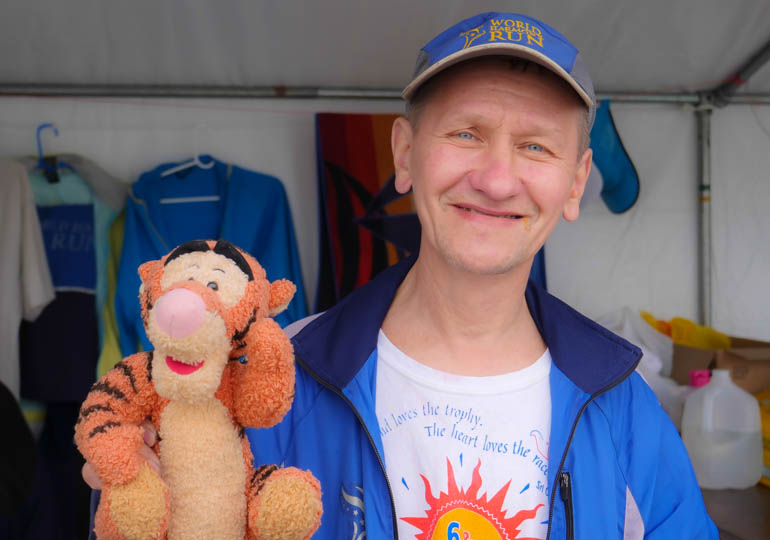 Sergey
Sandro
Runner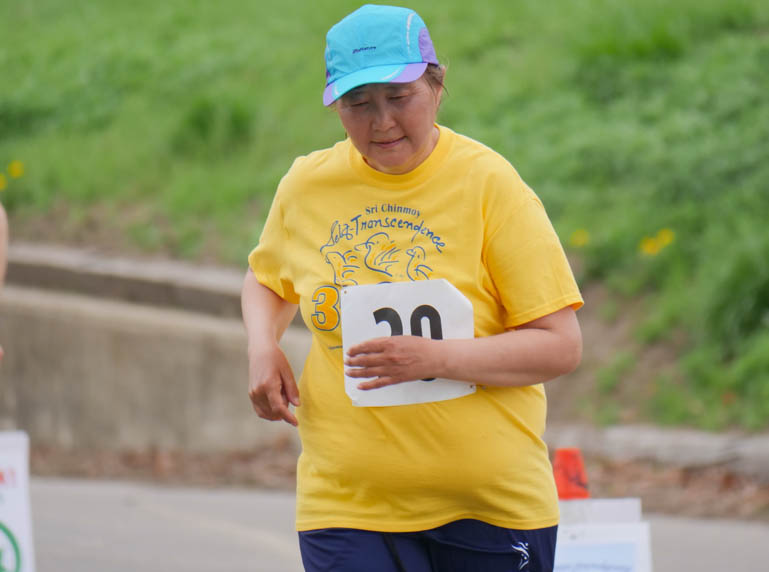 Richard and Kim
Pedja
flower
Jesper
Andrei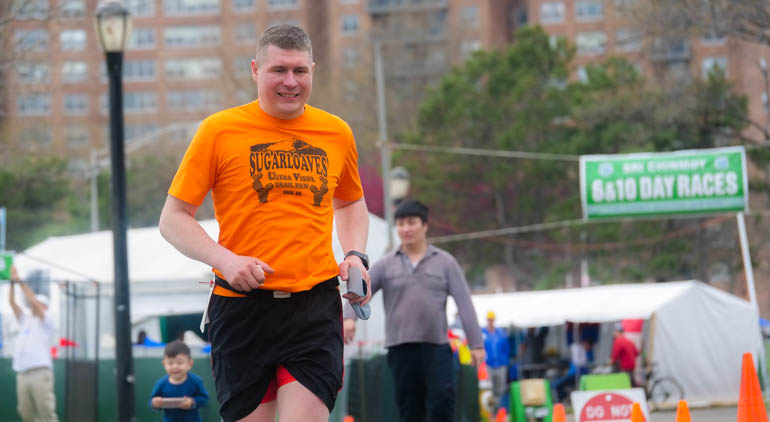 Patanga
Igor
Anna
Jiri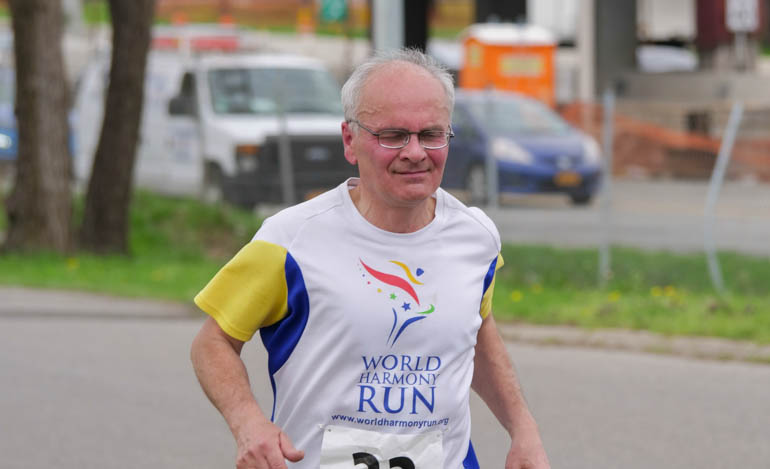 Gundega and Sergey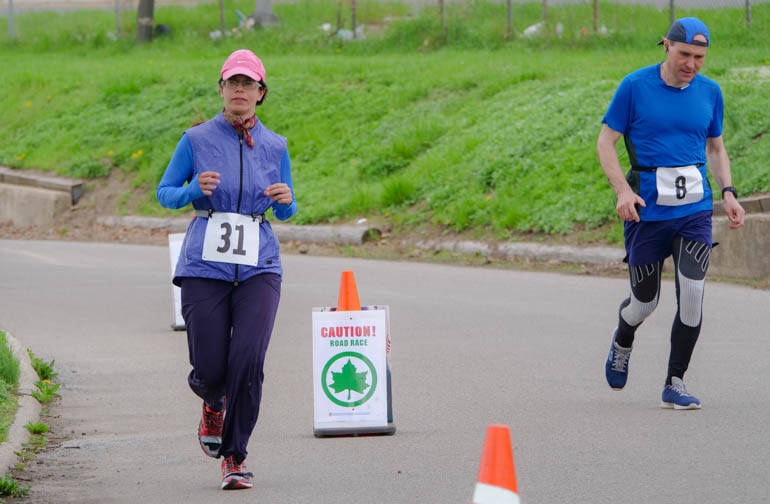 Flower
Georgs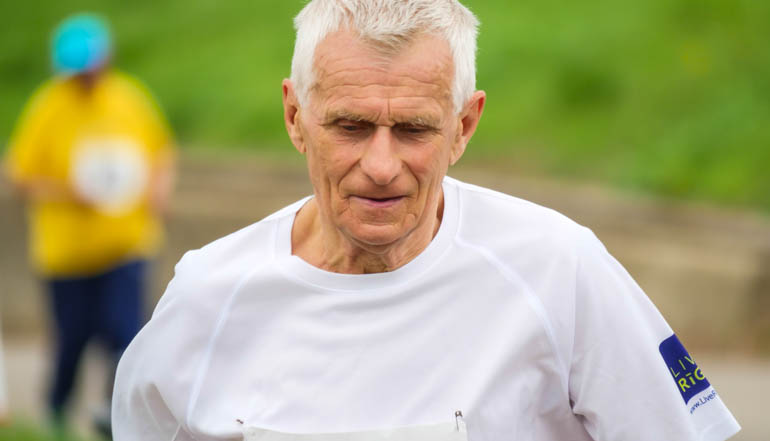 Georgs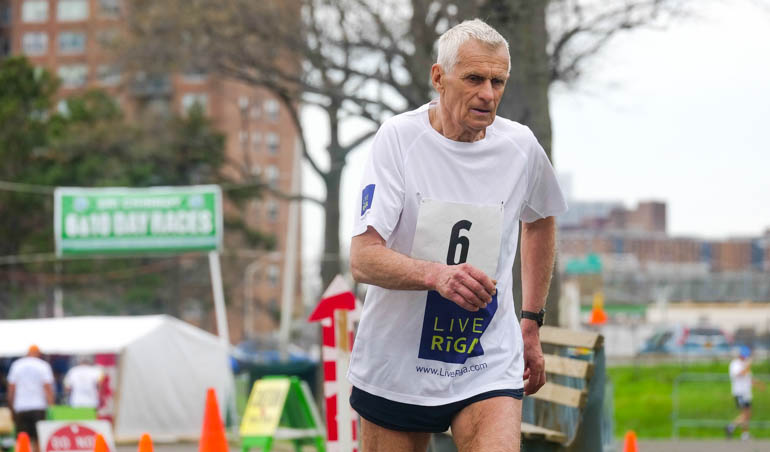 Flower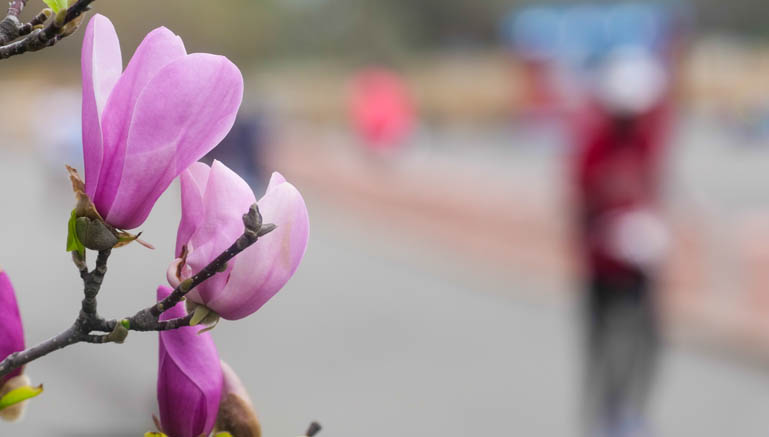 Fred
Visitors enjoying the view
Bayarskham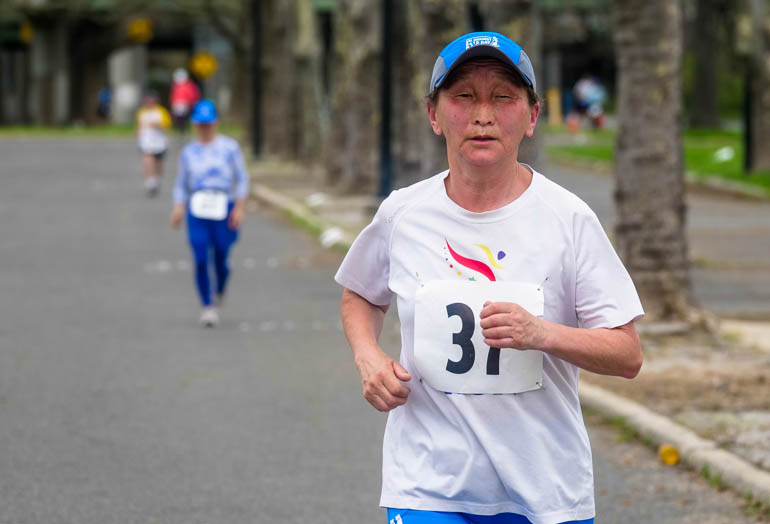 Overpass the Grand Central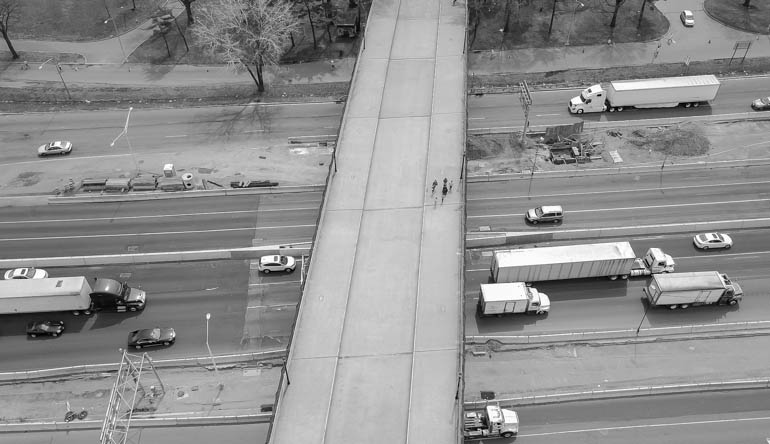 Arun
The determination
In your heroic effort
Will permeate your mind and heart
Even after your success or failure
Is long forgotten.