The first 24 hours have passed in the 10 day race
The camp
Before the first 24 hours Budjargal got 100 miles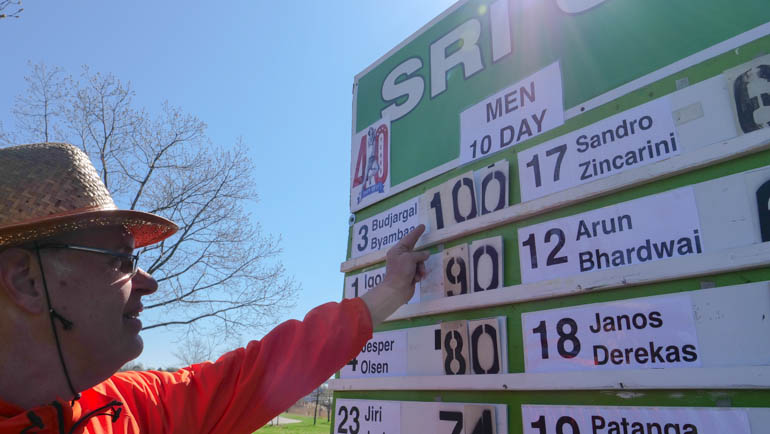 He is running very well and is leading the 10 day field.
Bubbles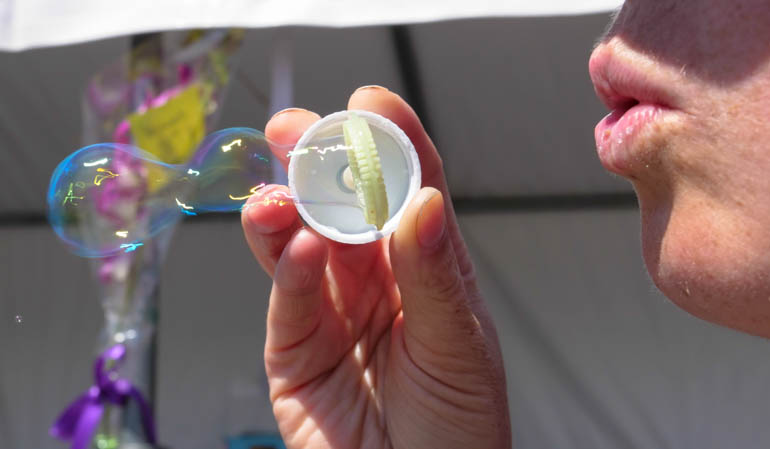 "I promised you that I would come back after 10 years."  Last year Pedja Knezevic ran the 10 race after an absence of 10 years. (69 miles for 24 hours)
"I changed my mind because I realized it was a very important race.  When I saw my people when I came home I saw how happy they were so therefore I decided to run again."
*Please Click on Read More Button Below to see the rest of the Post*
I as Pedja how it is possible to give joy to both yourself and others by running.  "Definitely.  That is what I saw.  Also I fell now a very big support from them.  Of course it is easier to sit home and do nothing but this is pretty hard race."
"It is very strange to try and explain but I feel as though I am releasing something from inside of me and it is coming out.  It is joy, real pure joy.  You can't real describe it or can you explain it.  It is coming from inside and I am really happy to be here."
I feel that you must feel very deeply what you are doing.  That is the secret.  If you know that then it is not a problem."
"I am taking it easy, very very easy."  Arun has 66 miles for 24 hours.  "I am not in a hurry."
"I am not living for 10 days I am only living for today……Every day is a new day."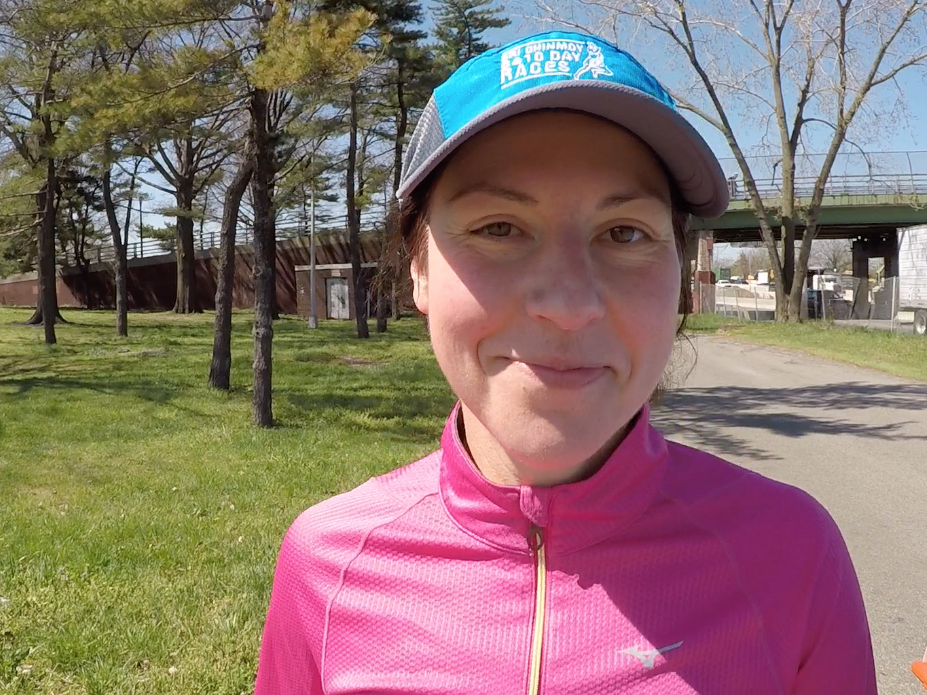 "I had the feeling when I was here doing the 6 day race that this year I should do the 10."  Albena has 63 miles for her first 24 hours.
"I was in terrible pain last year when I was walking with my friend Giribhu.  She told me don't worry how you feel, next year do the 10 day. Definitely."
Albena is not sure if she was joking when she said that.  When asked why she would want to increase a painful experience by 4 more days, she says, "I have absolutely no idea." She adds that once you do the race then you become hooked. "You just have to go again."
"Yesterday before the race started.  I was saying to myself that I wanted to go home."  She felt overwhelmed by the immensity of the project. "Somehow, in someway I thought…I will just do it."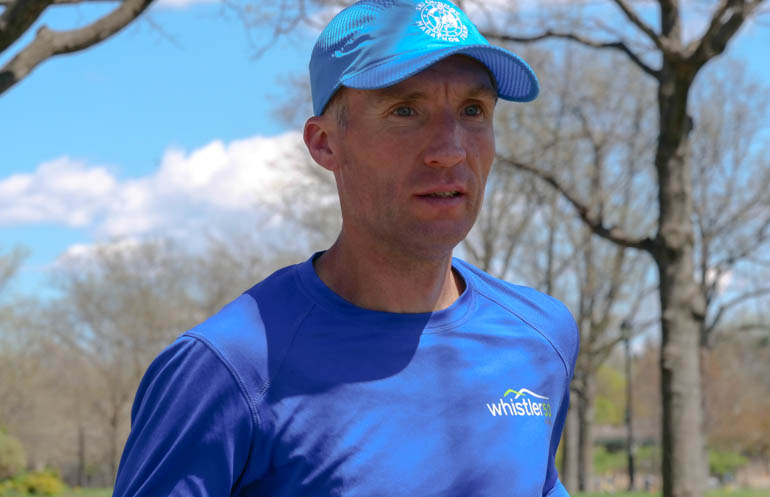 "I am happy and very grateful."  Ushika has 77 miles for the first 24 hours.
"Joy, gratitude help you to stay in the best consciousness.  If you have a good consciousness it guarantees that you will run well."
He says that those who use just the force of their will can of course do well but they will have quite a different type of experience.
"In general I have usually experience with my family of other multi day runners that consciousness works the best."
Great counting crews
Yuri was visiting the race this morning.  Last summer he won the 3100 mile race.
By the Grand Central
Vinati had 60 miles
It is a perfect day on the course.
Vasuprada did 51 miles and has lots of help
Fans everywhere
Won't need these for 10 days
Nice day to take it easy in the sun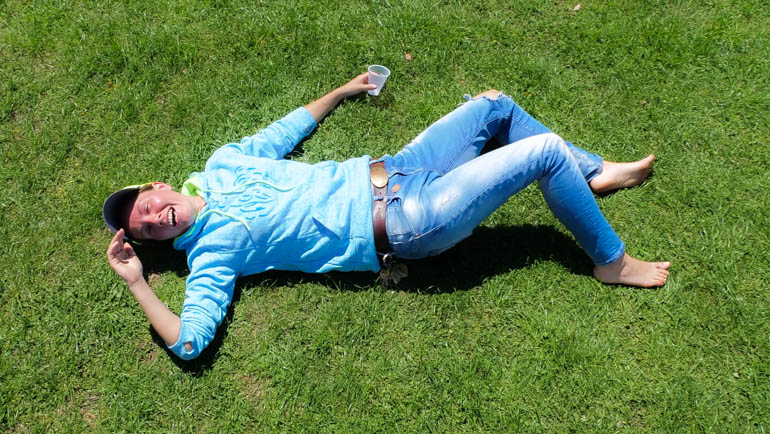 Sergey has 75 miles
Still fine tuning
Avenue of trees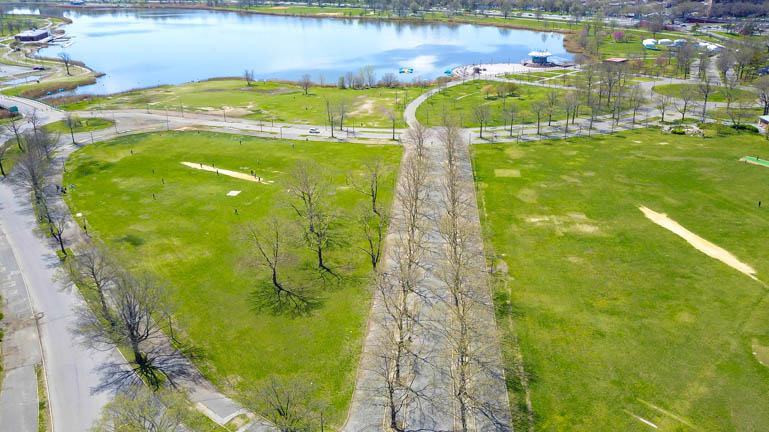 Anna has 58 miles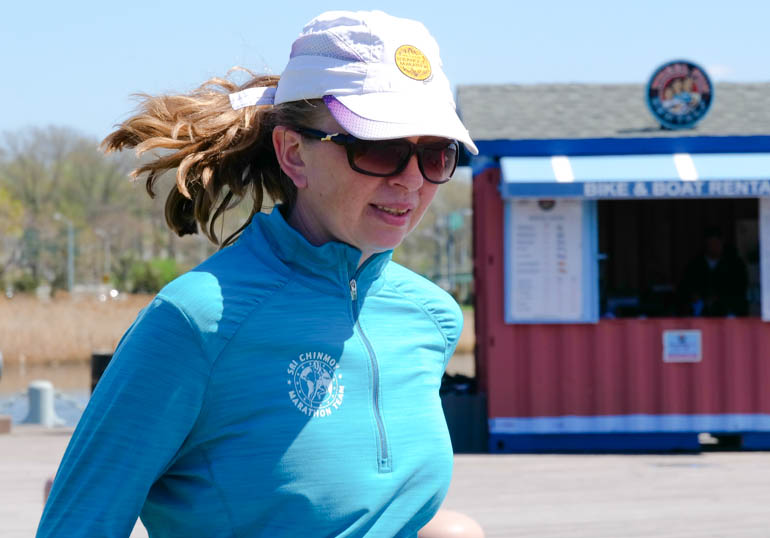 Michel serenaded by some improvisational musicians
Sergey has 74 miles
Flower
Cooling the feet
More bubbles
Sandro has 63 miles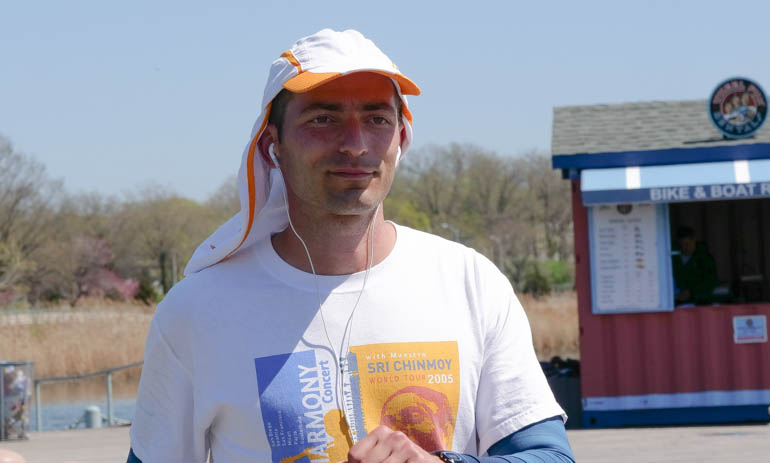 Flower
Richard has 56 miles
flower
Patanga has a fresh donut and 62 miles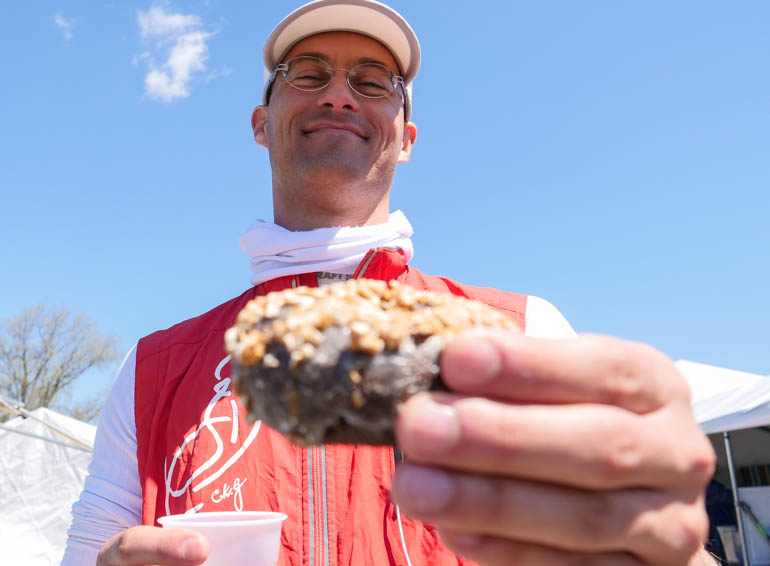 Oleksandr has 73 miles
Some healing tips from Dr. Mitch Proffman
Besides being a great chiropractor he is a lover of great chocolate balls.
Igor has 91 miles
Laila has 64 miles
The band played on
Michel has 54 miles
Nataliya has 75 miles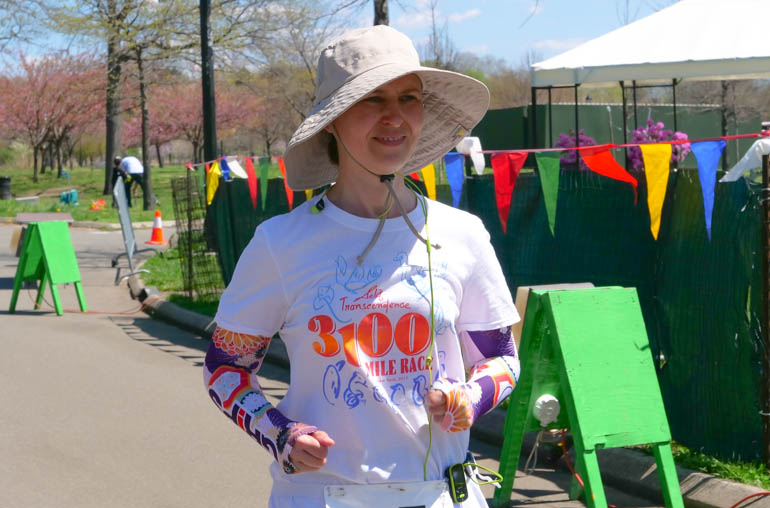 Nipura has got her terrific food ready for the hungry runners.
Kim is leading the girls with 80 miles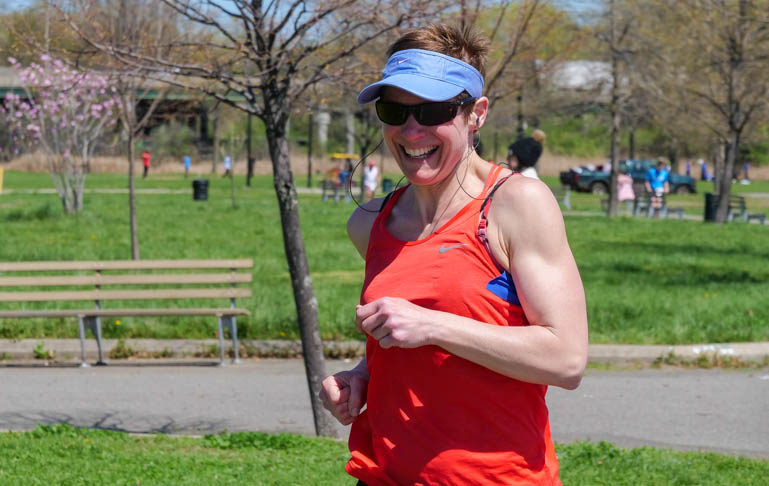 Flower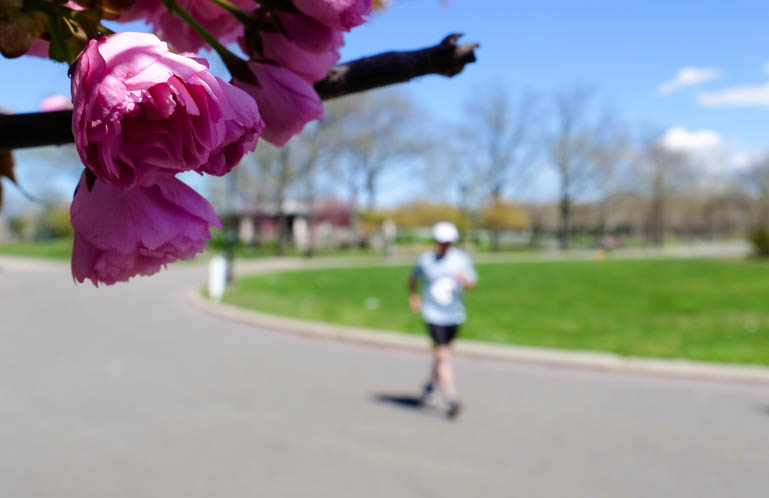 Bayarsaikhan with 69 miles
A break
Elena with 76 miles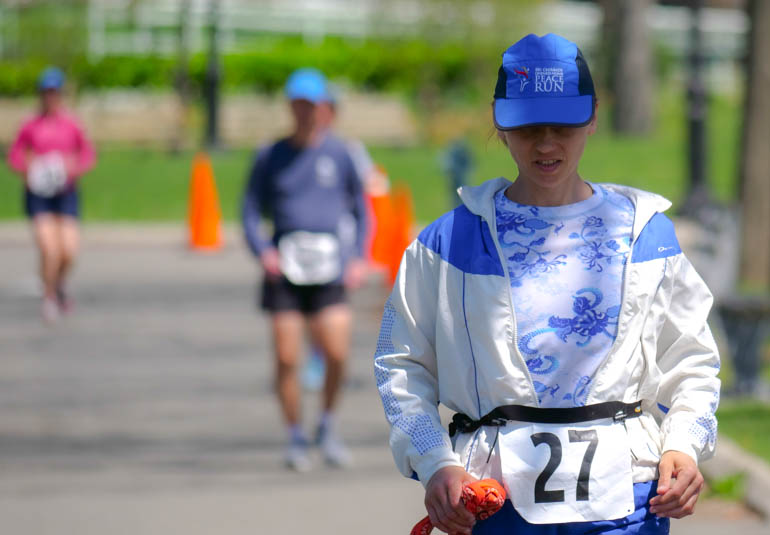 Karteek with 60 miles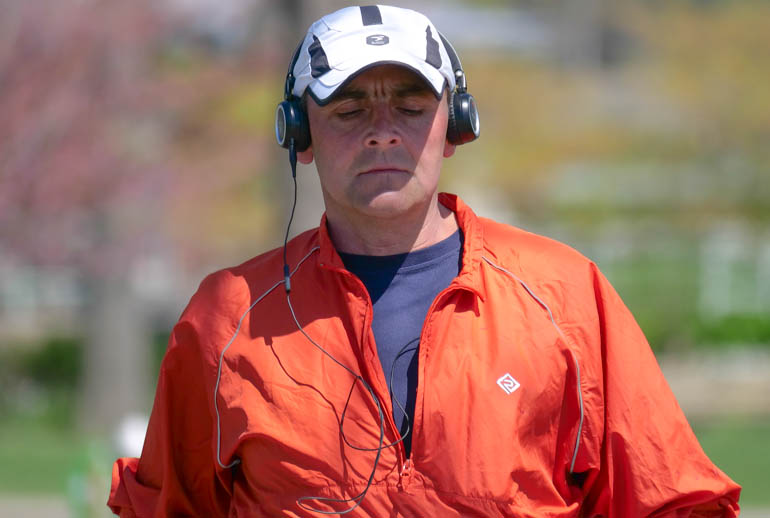 A little traffic
Fred Davis has 70 miles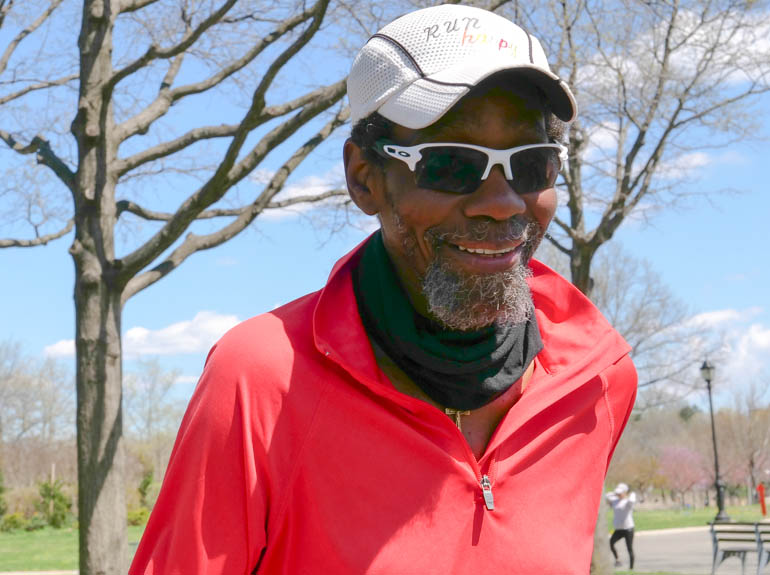 Karnayati has 57 miles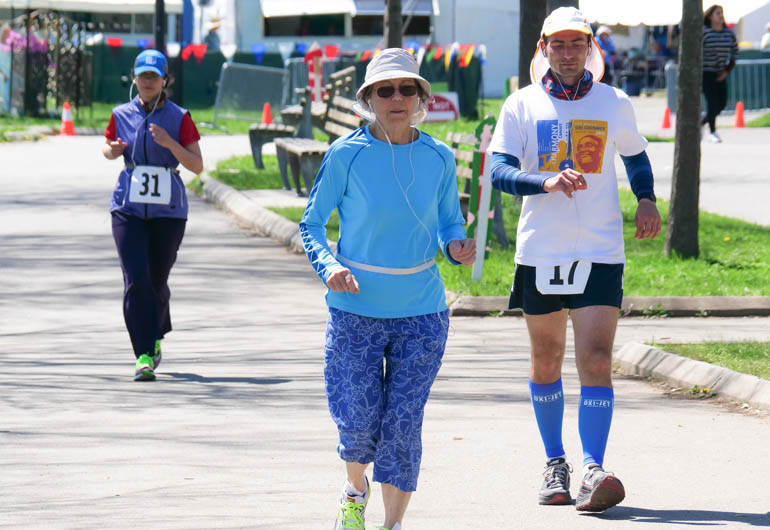 Gundega has 74
Jiri has 74 and Pranjal is……
Jesper has 81 miles
He says he is 5 miles ahead of his target for 24 hours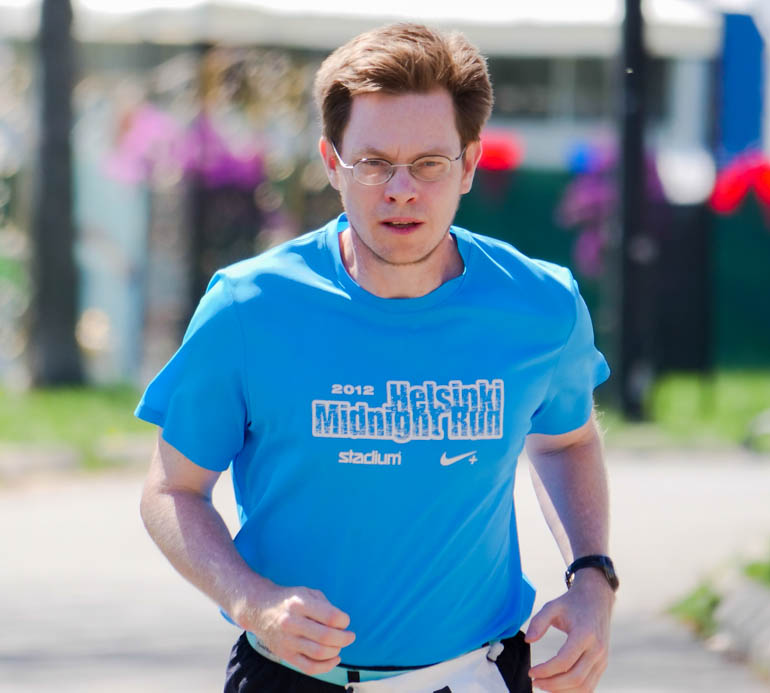 When you give joy to others,
You automatically see
The multiplication of joy
For yourself.