"Why not." This is Ananda-Lahari's answer to my long circuitous question.  It is simple, it is clear, and yet to me and probably to most of us it is still unfathomable.  I have always been puzzled by this 37 year old runner from Slovakia.  He has completed the full distance here 5 times before and yet for the past 2 years he hasn't been succeeded in completing the distance.
What I don't truly understand is why there is never a shadow of doubt or disappointment that ever drapes itself down across his features.  I know that if it were me I would feel the pant and paws off a great sense of failure dog hounding my every step.  But Ananda-Lahari's steps are neither dogged by doubt, fear, remorse, or fill in the dark blanks, of any negative feelings at all.  So when asked how come he always appears to be so happy and content all the time his answer is of course, "Why not."
"I am not frustrated.  I am just doing what I can." He then quotes to me from the Bhagavad-Gita.
Your right to work only, but never to the fruit there of.
Let not the fruit of your action be your object,
nor let your attachment be to inaction,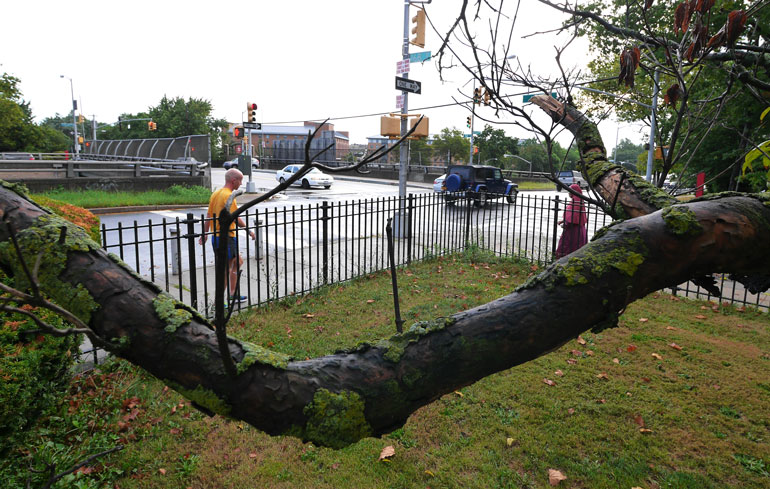 "I am doing my best.  I am here from morning to night.  It is not as though I am lying around in the van and waiting for midnight to come and go home. Still I move as fast as I can.  You should learn to be happy under any circumstances."
"I don't know what I can do to be able to run. I am walking as fast as possible.  That's it."
Not what happens to you
But how you accept it
Is of paramount importance.
Sri Chinmoy, Seventy-Seven Thousand Service-Trees, Part 21, Agni Press, 2001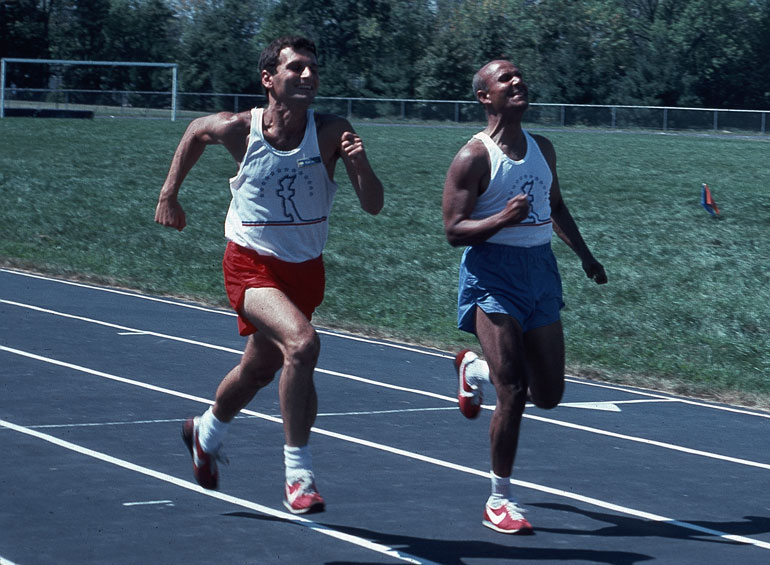 It rained a lot late last night and really came down in the final 20 minutes of the race last night.
For the first hour today it will be drizzling.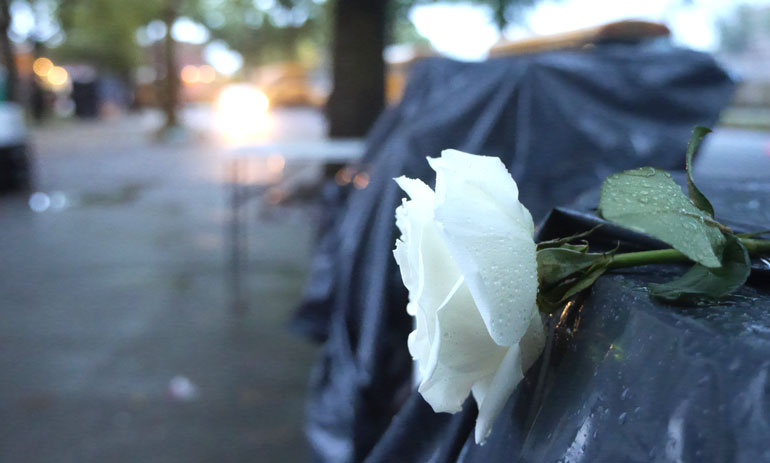 It is also the one day of the week when the vans are parked across the street.
On Rupantar's phone it says it won't last long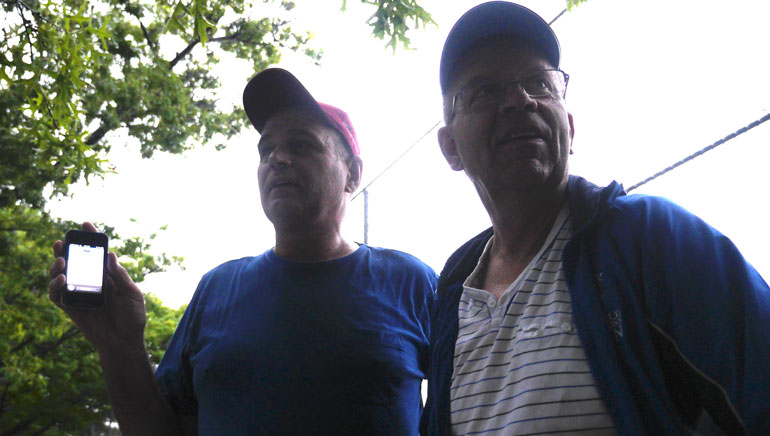 Feet have to be taken care of no matter the weather.
Start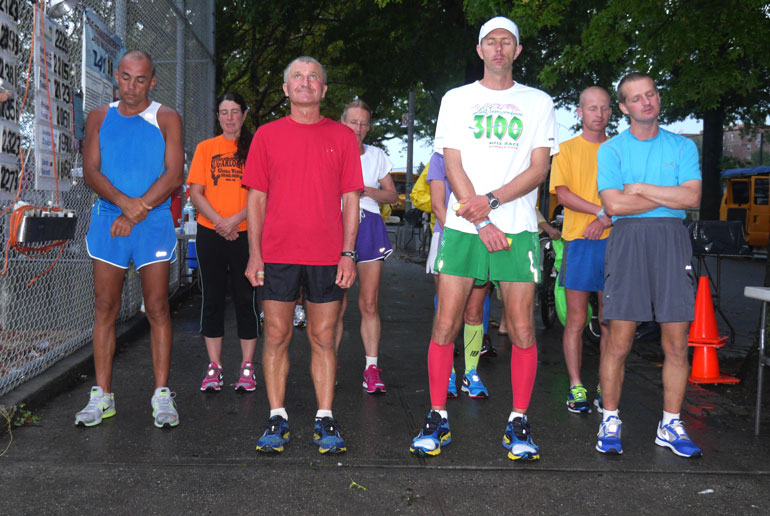 Raindrops hang like tiny spheres from most things
The Swami has come today and tells me that it is an auspicious day because of last nights full moon.
Some life has come back into Ashprihanal since the weather changed.
He seems as though his wings are returning
He ran 104 laps yesterday and is just 16 miles behind Vasu and 44 miles behind Atmavir
The skies start to clear
How quickly can things change or transform.
Vasu ran 115 laps yesterday and looks like he most certainly will not slow down.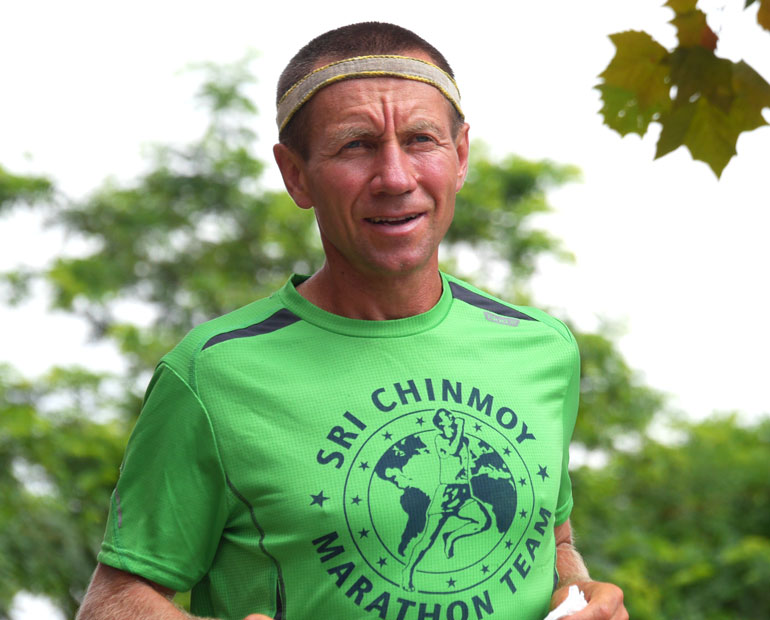 You can see and feal focus and power in his presence here…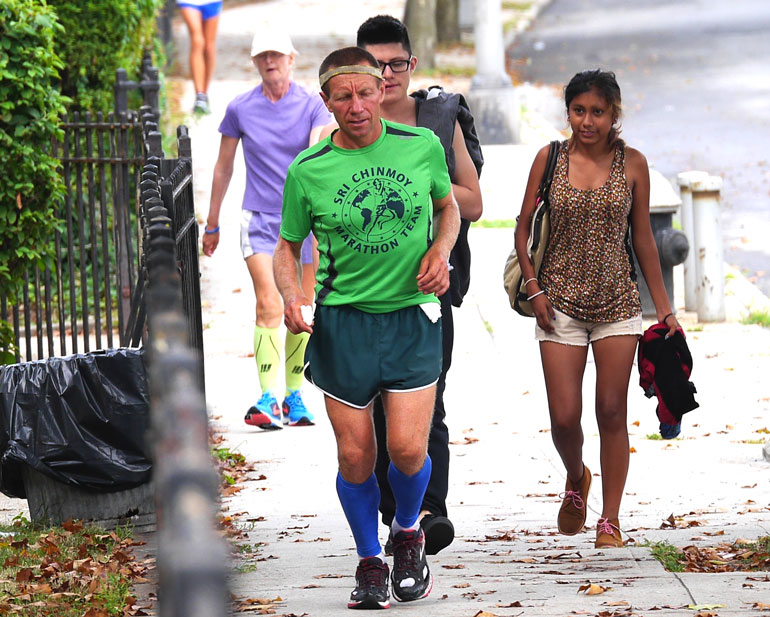 Many things are becoming clearer, but not the finish line yet
There is not other way of describing Atmavir, the race leader, as having nothing but a superb day yesterday.  He ran an astonishing 125 laps.
Yet Sarvagata had a much different kind of day.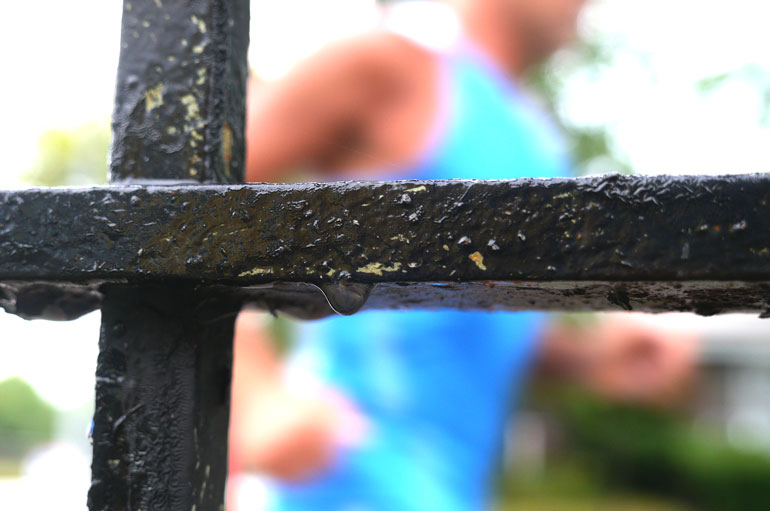 It was his worst day of the race so far.  85 laps
There are no easy answers of why or how
Sarvakamya is helping him in every way she can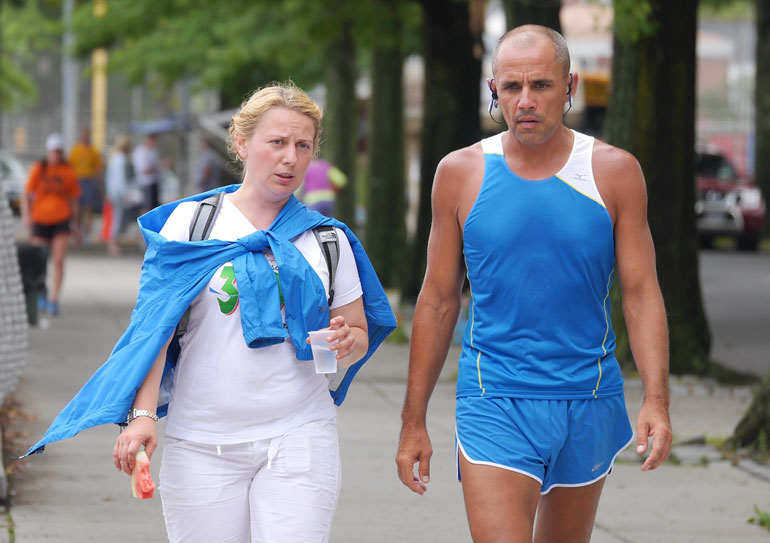 He says that the first year he ran here was like taking a fast elevator ride straight up to heaven.  The second year he was told to take the stairs.  This year he feels that instead God is leading him by the hand for another kind of experience.
It is far from over for this man who won the race his first year and came in 2nd last.  He has 740 miles more to go.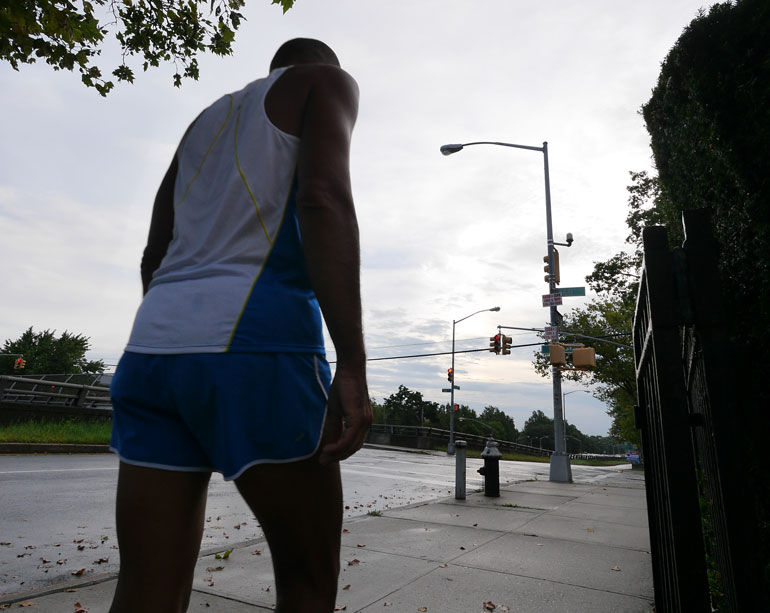 No one should be excited just yet.  Nor alarms are going off… many more miles and days to go.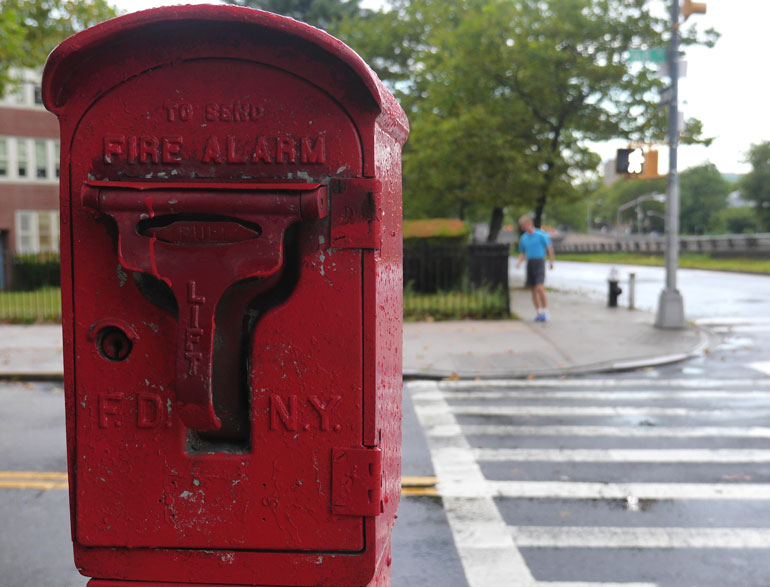 Surasa continues to do so so well
We don't really know how she does it.  We can certainly enjoy watching.
She is getting lots of help along the way.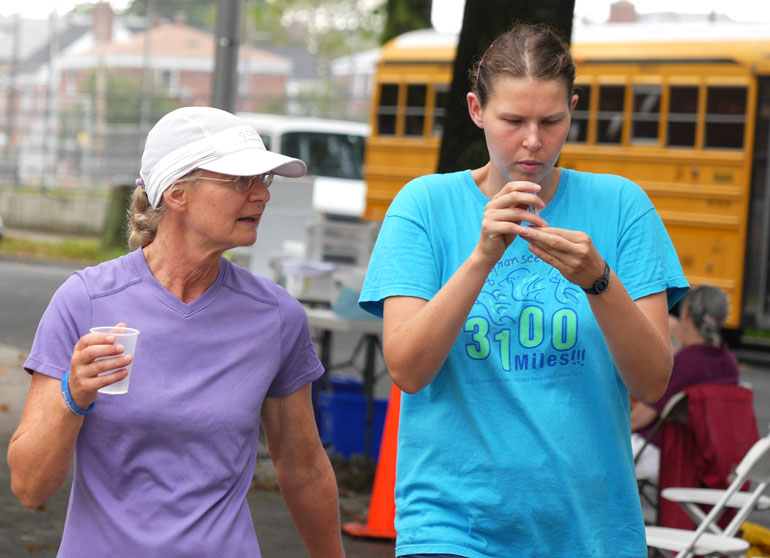 She has 812 miles to go.
The day begins to dry.
Shoes certainly need to.
Nidhruvi is moving very quickly this morning.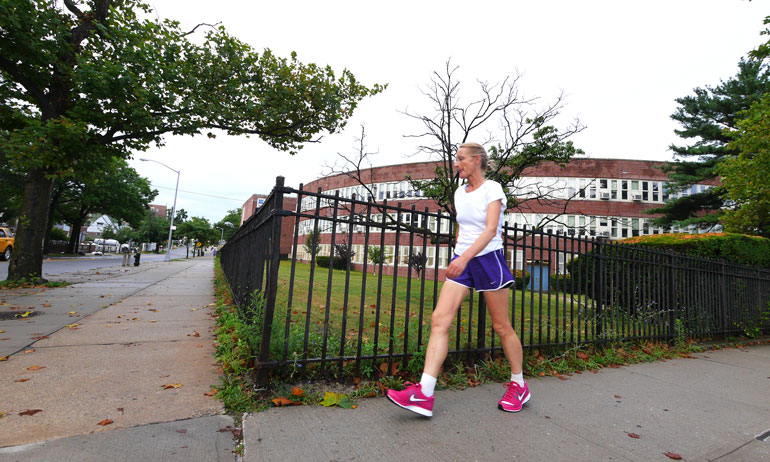 Who is now just 9 miles behind Yuri
And somehow looks stronger every day.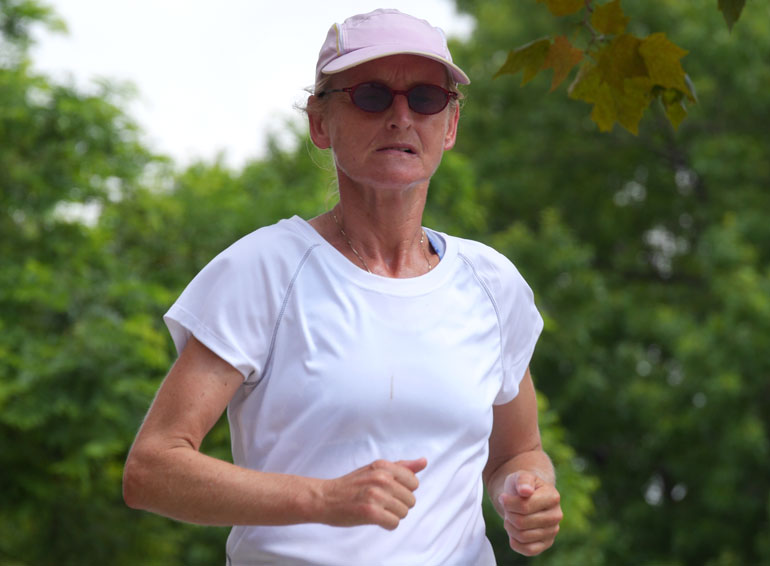 Much more is becoming clearer, things are growing and changing
Yuri got his mileage back up to 109 laps.
Sarah has turned a corner.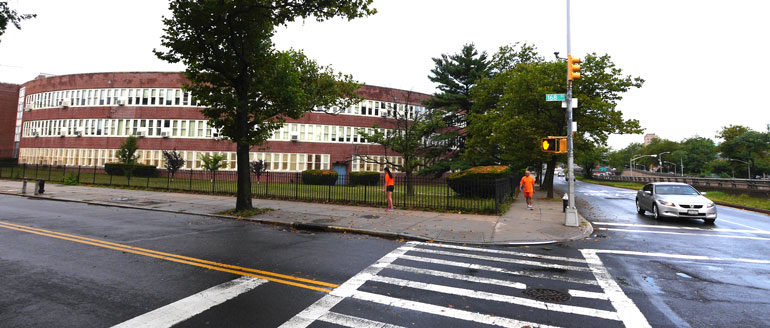 So happy to still be part of it all and coming closer to her own special goal
Everything has to move.
Sopan did 106 laps yesterday
Shoes being repaired for the many miles yet to come.
Nirjharini the chief cook making sure her her exclusive clientele are happy.
Things changing quickly.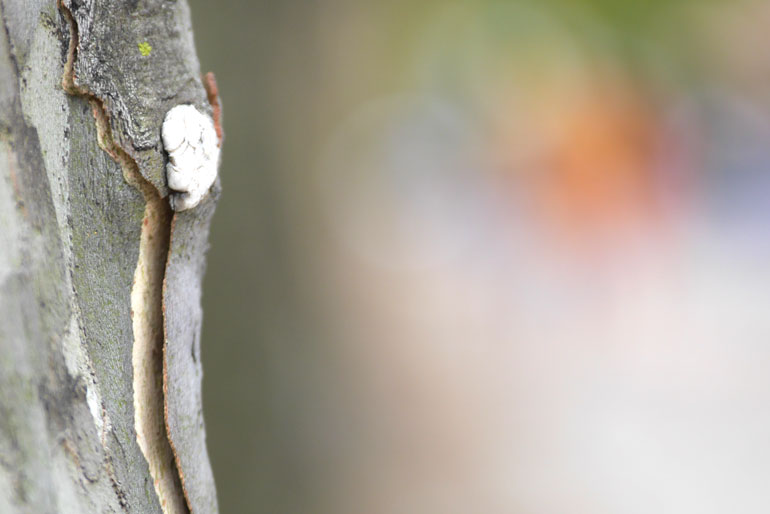 Most of the world happily going in another direction
Or maybe just watching things happen from a safe perch.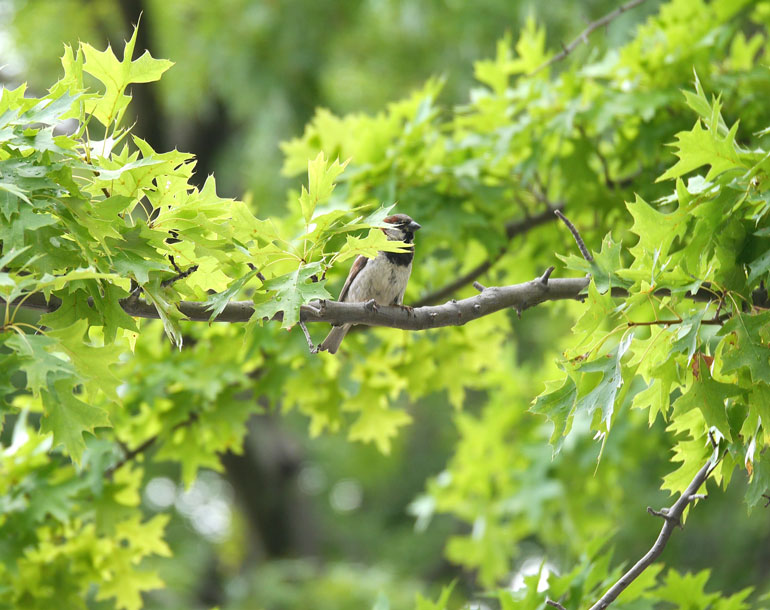 Baladev does his flying just a little bit closer to the earth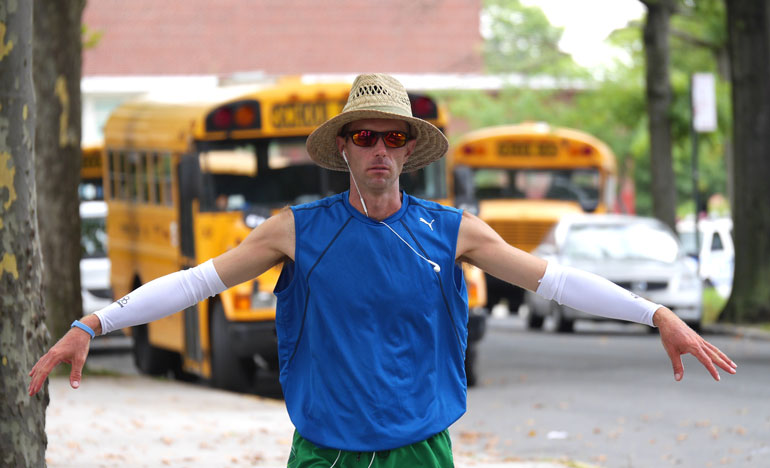 Pranjal enjoying words with a very good friend.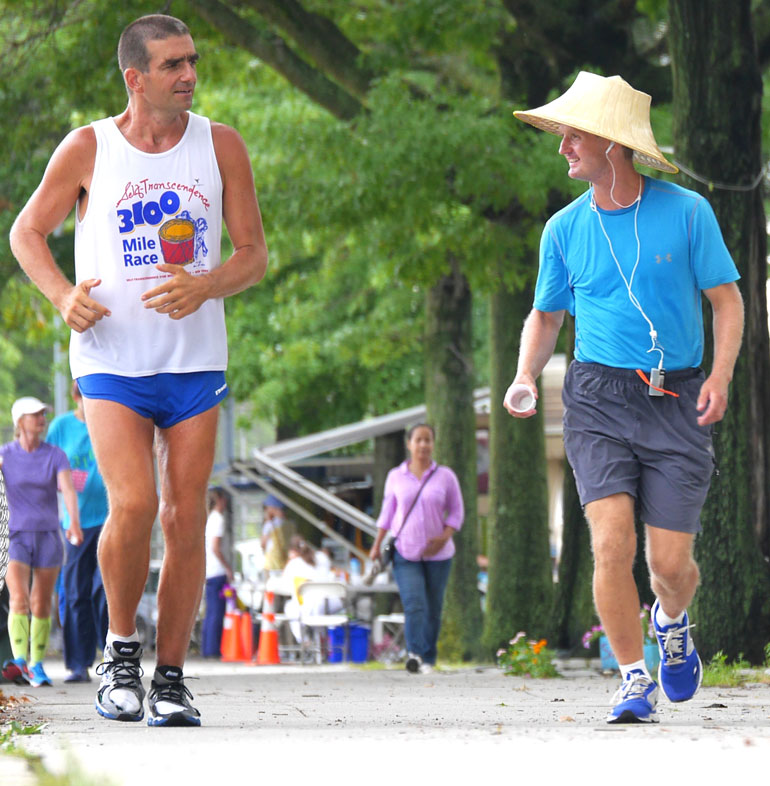 Having a little problem with a shoe.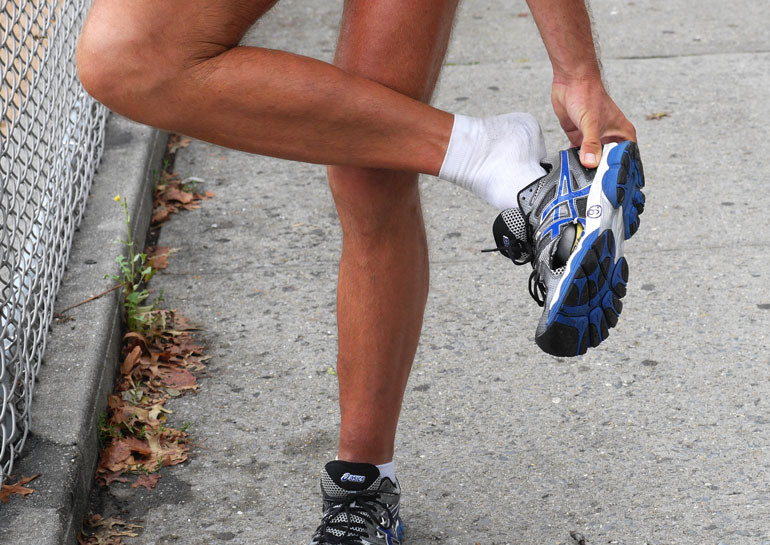 And all in all very happy with 116 laps yesterday
Are there really barriers in front of us blocking our path.
Brahmata performs some music this morning.
It wasn't very loud but it was certainly beautiful to listen to.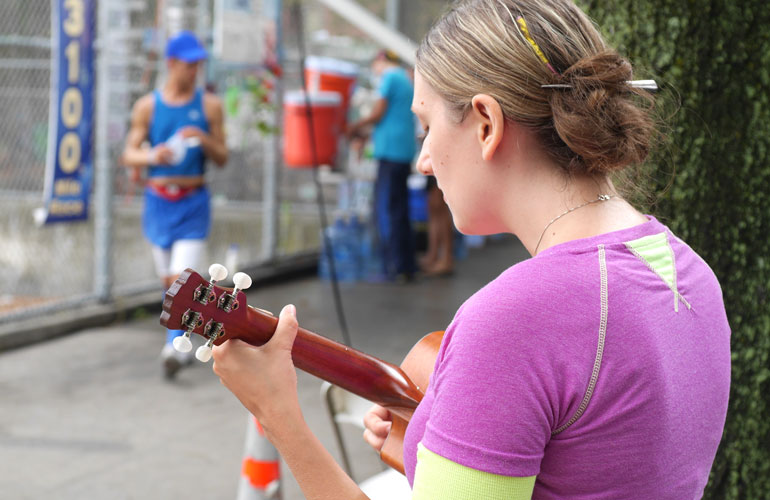 You can listen to a little too.
"Last year I was here 18 hours a day."  Today Arpan turns 61 and last year he was on the other side of the camera and was one of the runners.  "I to plan to be here a few times.  Actually I am going to be counting tonight."
For many years he used to run the same number of miles as the number of years old he was.  A chronic leg problem appears to rule that out for at least this year.  He says he is thinking of perhaps biking 61 miles later. "I haven't been running much at all in terms of mileage all year."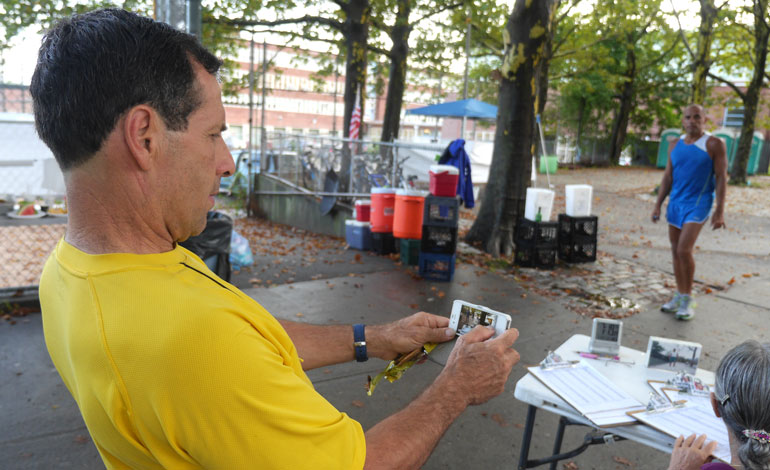 I ask him what he sees when the runners go by.  "It is like an inner journey.  It is hard for them to express it outwardly.  If they don't smile it doesn't mean that they are appreciative or happy. They have to be so focused inwardly that it is hard to outwardly express that.  We are coming from a normal way of life.  They are in a different consciousness."
"Sometimes it is painful but there is an inner joy as well and your body is always trying to pull you away from that.  The physical reality and the mental reality is different."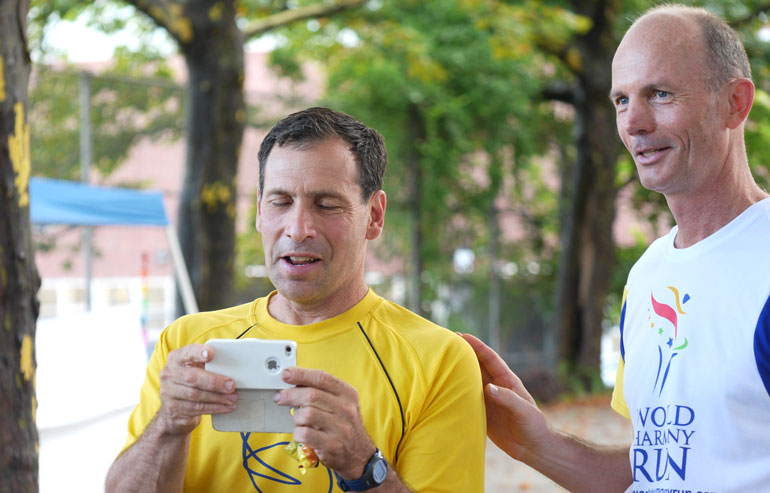 "Being on the route is a whole different way of life.  I love it.  My body doesn't always love it. Sometimes the mind gets frustrated.  But it is a really great thing that they are physically able to do it."
Prayer of the day
Recited by some familiar faces.
Enthusiasm Awakeners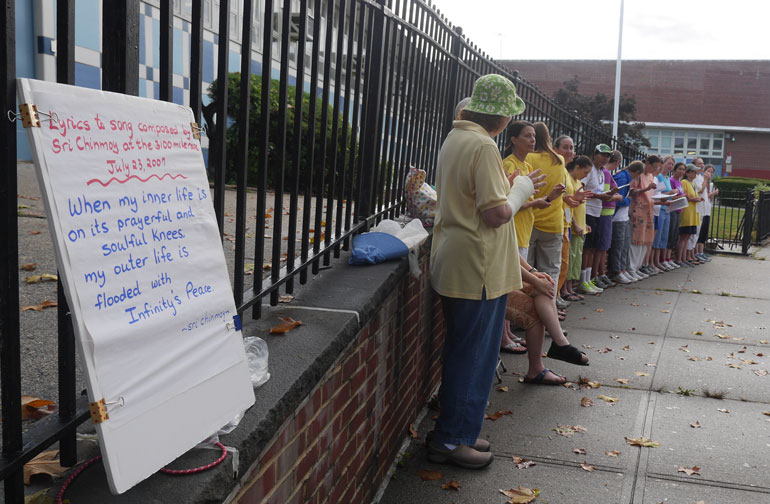 The human mind asks,
"Why? Why? Why?"
The divine heart asks,
"Why not? Why not? Why not?"
Sri Chinmoy, Twenty-Seven Thousand Aspiration-Plants, Part 144, Agni Press, 1991