Of the 10 runners attempting the Self Transcendence 3100 Race this year, 4 are doing so for the first time.  It is such an imposing challenge for even the most experienced runner that for one who has never run that long and that far the courage and commitment to do it has to be unparalleled.  Sergey Kuzmin is one of them.  He is just 44 years old and is from Novgorod Russia.  He has run a number of multi days but entering this race is by far the most difficult thing he has ever attempted.
*translation courtesy of Lyalya*
"Fate and destiny have brought me together with a lot of people that have run this race and when I saw their spirit and will power I wanted to do this race as well."
I joke with Sergey that he could get almost as much satisfaction from running the 10 day race as he has done before.  "These are 2 completely different races.  True the 10 day race has had an impact on me forever.  But this 3100 mile race is a totally different race."
"Besides my goal of running the 3100 miles I want to have the inner experiences that give you new life.  Ones that give you new inspiration and new energy inside.  Sergey did 59 miles yesterday and has 271 miles.
For Sergey as for many others who not familiar with a New York summer, getting used to the heat and humidity is a whole new challenging factor.  "For me this is a completely new environment.  For me to overcome these conditions is also self-transcendence."
"The race has touched my heart already.  Especially the organizers who are doing so much.  I am running and they are doing so many limitless things.  They do this just so that we can run.  It is such selfless service on their part."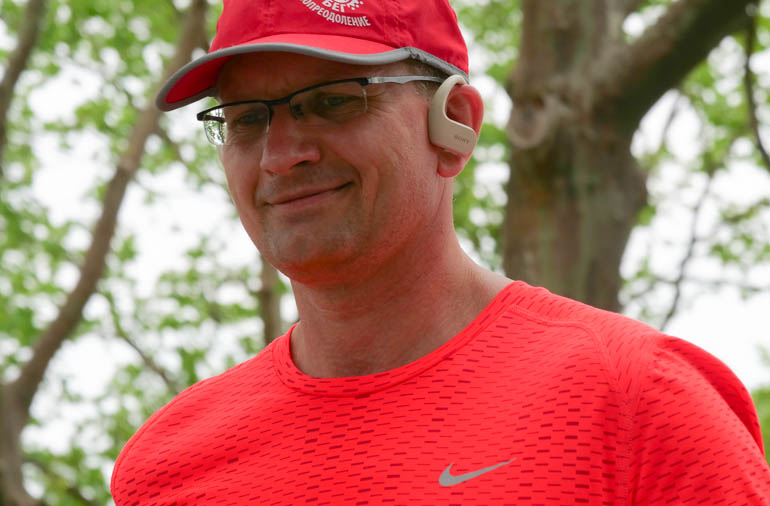 "This race has a name, Self-Transcendence.  For me this is the main goal of mine to make even small steps of self-transcendence.  So this means that I really want to do that extra lap, that extra mile each day.  In that is my self-transcendence.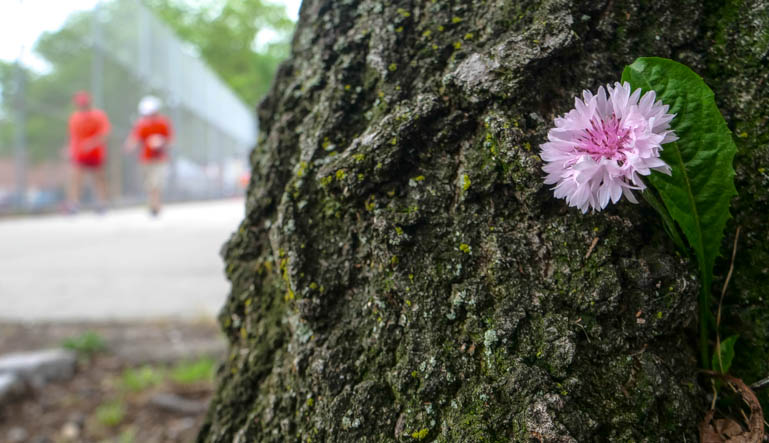 May my life long for
A new beginning,
A new hope
And a new promise!