This Self Transcendence race provides a lot of experiences to lots of people.  To the runners first and foremost it offers a one of a kind opportunity to really test and expand upon who and what they are.  When an athlete comes to this race it is impossible not to be challenged in every part of your being. It is simply too long and too hard not to feel its effects.
It may be possible in the early stages to offer up some resistance to its transformative nature but ultimately after a couple of days or a couple of hundred miles you cannot help but become part of a world that has been uniquely created only to make your view and experience of the world transformed.
Most of the time we can so easily observe our lives as static and attached to thoughts, notions, and situations that are comfortable to us.  But even to non spiritual individuals this concept can be at the best of times boring and at others, we cannot help but realize that a life that does not expand and grow is simply not right.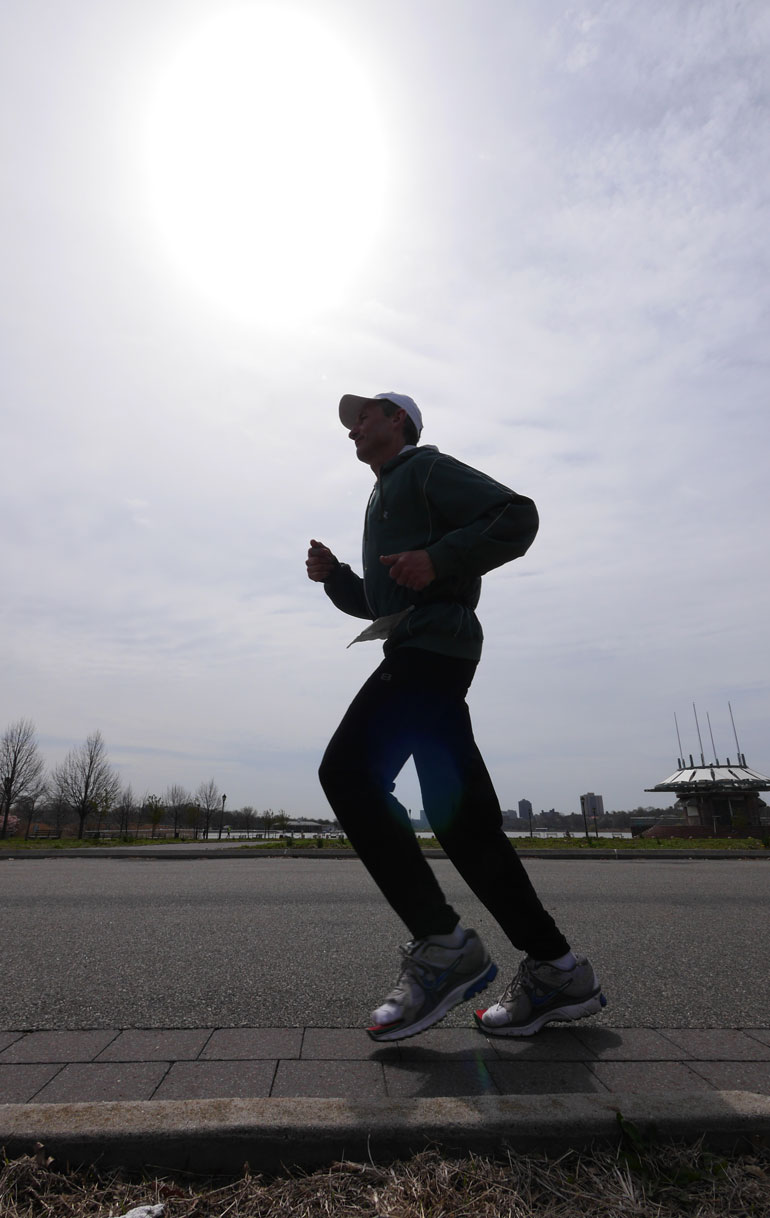 As you watch the faces of the runners now and compare them to even a few days ago you can notice changes.  Yes there is tiredness and ripples of pain, but beneath the dull sheen of their exteriors a positive brightness is building within each and every one.
Almost 30 years ago now the Sri Chinmoy marathon team helped count laps for a 6 day race sponsored by the New York Road Runners club.  It was the first steps into the multi day world that the team took and from then on never looked back upon. Creating more and more challenging events not just in New York but also around the world.
Sri Chinmoy with Nathan Whiting
But many others who are drawn to this race also are positively affected as well.  You don't just have to be a helper who comes every day, you can also be a supporter from far far away.
I have already heard from many who are great fans of all the races the Sri Chinmoy marathon team sponsors.  Their identification with what is happening here is always moving and profound.  The support you offer the runners is always a wealth of inspiration that will come back and touch your own life as well.
Earlier today a young girl walking in the park with her Mom came by and was enthused by what she saw.