At noon time, on this cool blustery day in Flushing Meadow the runners of the 6 day race, joined those already on the course for the Self Transcendence 10 day race.  Sifting through the bios it should be noted that the 80 runners out here, even for the geographically challenged, represent more than 20 countries.
No matter who you are at some point your language skills will definitely be tested.  Yet if there one thing here that is also unequivocally accepted is that there is only one universal language of any true importance.  It is how each runner communicates with their feet.  Just how far you go is all that anyone really cares about here.  That you attempt to give your very best everyone understands.  It is so achingly simply to recognize and yet so incredibly difficult to achieve.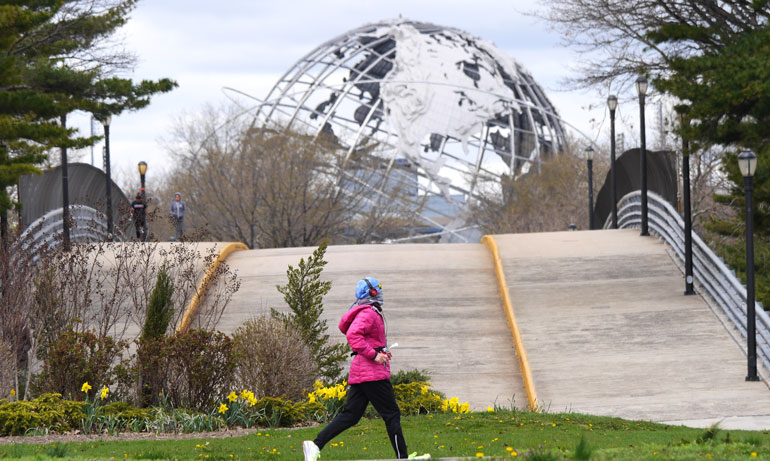 We all are capable of flashes of perfection.  Those precious moments when the connection between what we are capable of and what we actually accomplish are in perfect sync.
But for the past 4 days runners have attempted to eek out every available step and mile within their capacity.  Push themselves in ways that they have most definitely prepared the best they could for,  but often there is a shocking disconnect between the practice world and reality.  That only in competition do you become aware of the wide chasm that separates them both.
If there is a consolation in this experience is that for many here the mileage and the outer performance are secondary to a more subtle goal.  One not measured or calibrated to any universal standards of perfection.
It is simply one's own personal self transcendence.  A journey that stretches out in front of us all.  A race that we started long ago and one who's finish line never ceases to call out to us all, and asks us always to go beyond the place that holds us now.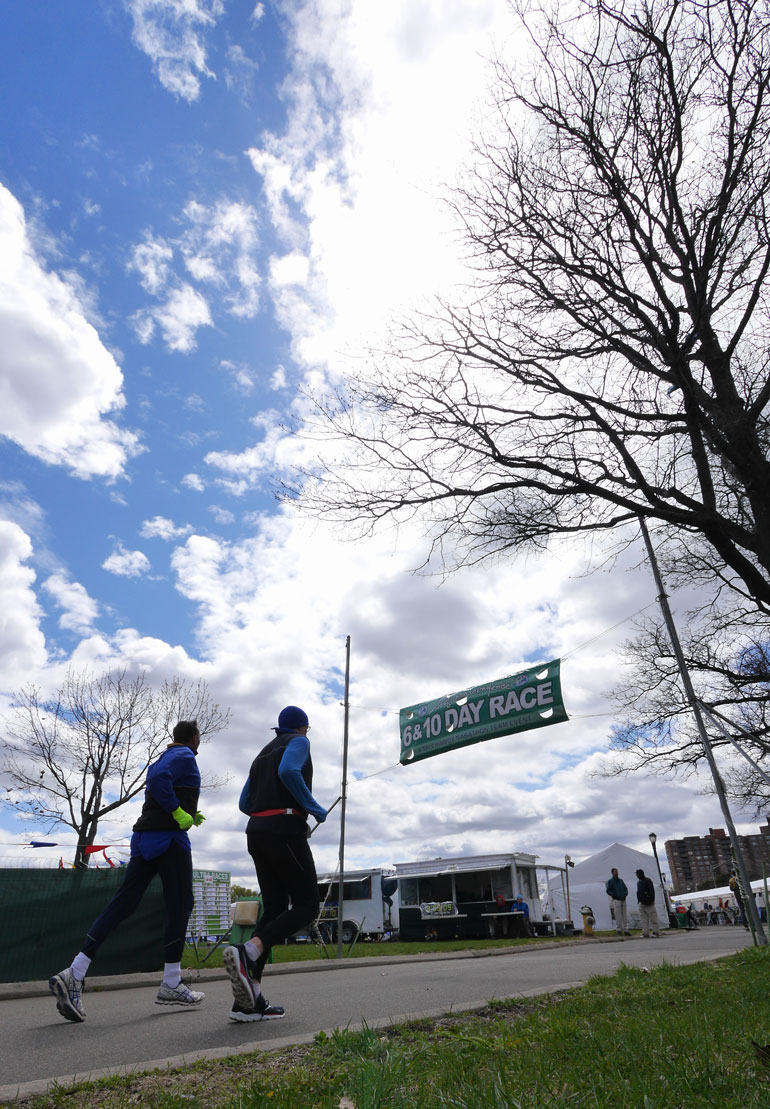 Read the rest of this entry »