"It definitely works it just depends on how totally sincerely you can do it."  A week ago Harita started having some problems with a sore Achilles and I had heard that one of her solutions was to treat the issue with normal therapies but as well focus on her happiness.
"Sri Chinmoy gave a lot of importance to the quality of happiness"  Harita adds that she grew up in a family that strongly supported optimism and happiness."
"Sri Chinmoy said that even if you don't feel happy.  If you smile and pretend to be happy it actually helps to make you happy. It really does.  You can be feeling kind of miserable.  You just force yourself to smile."
"Usually there is some little thing to look at.  You can look up at the sky.  It is so beautiful it looks different then it did 10 minutes ago.  There are so many beautiful things if you just look for them.  It will help you identify with something vaster, and outside your own small world."
"Remember I chose to be here.  I chose to have this experience.  No one is forcing me to do it.  Though it may be a difficult time just now it is the difficult times that where the real blessings are more evident also."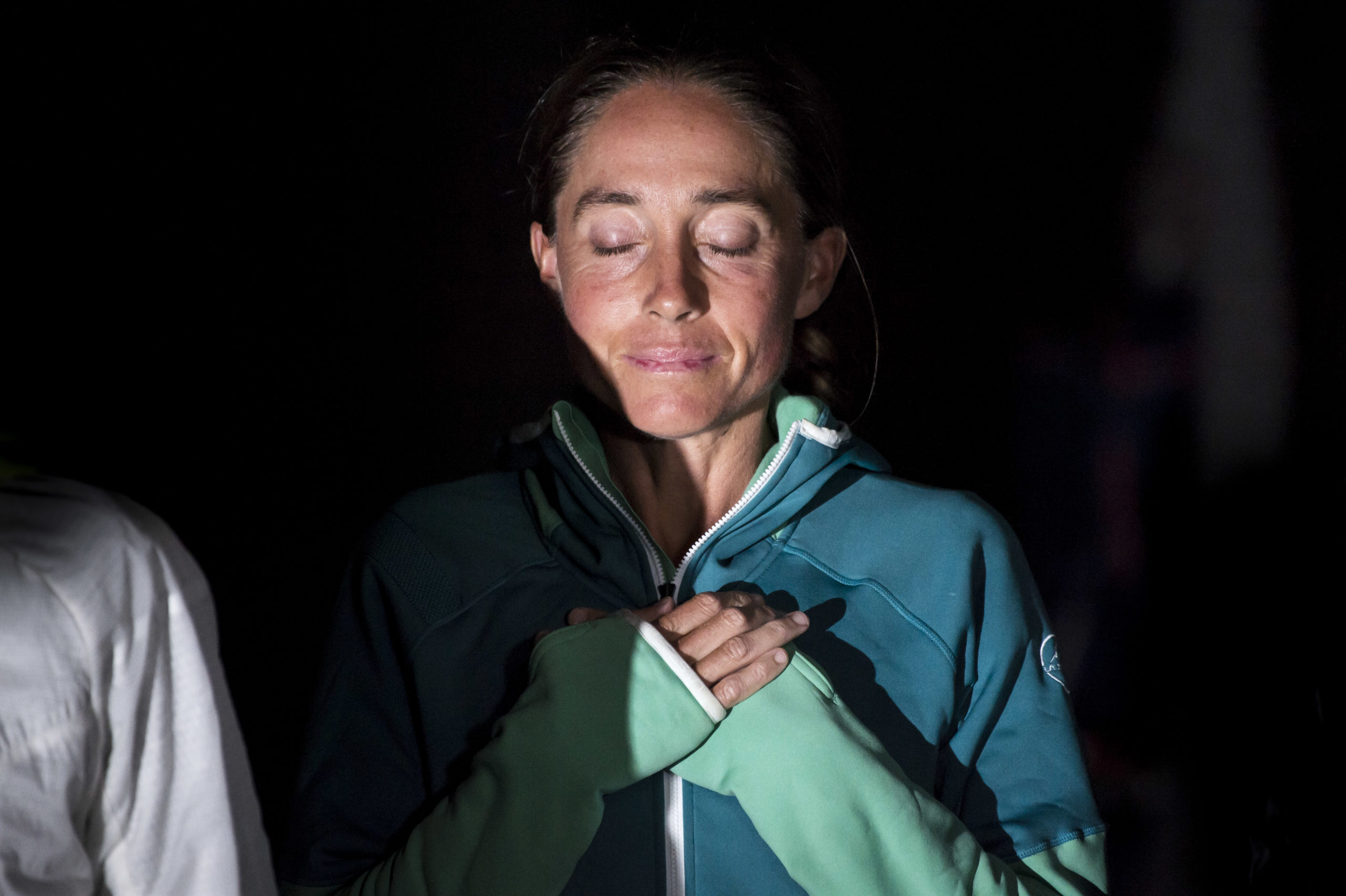 "Physical ailments are complicated.  To a large degree they come from your state of mind."
Harita says that when she started having achilles problems she wasn't surprised.  "The more you can have peace and equanimity, and positivity inside your being.  I think people know that."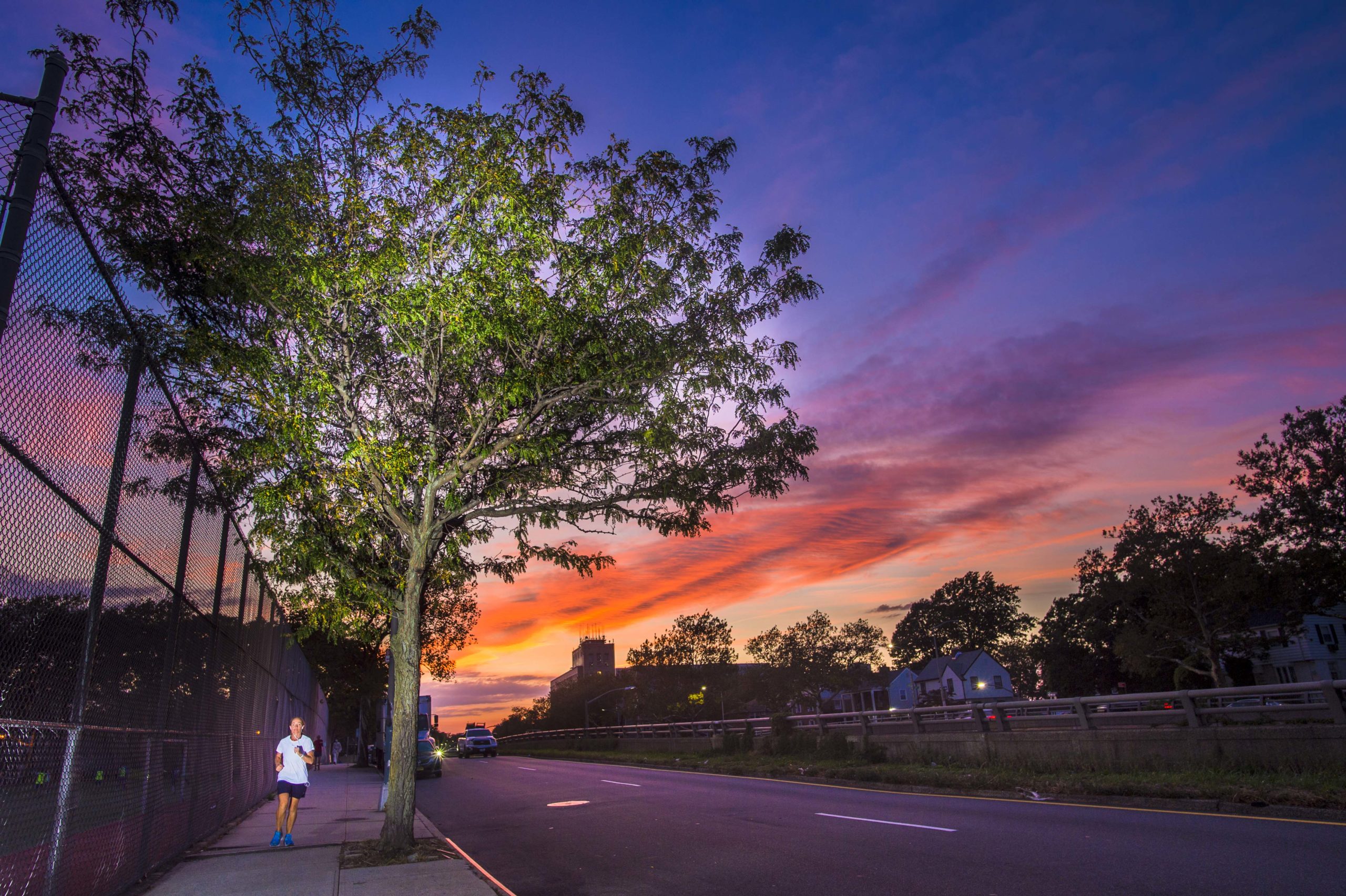 "It is just a case of making it happen and remembering it when things get tough.  Keep an optimistic and positive outlook.  It makes a big difference in your physical well being and state of health."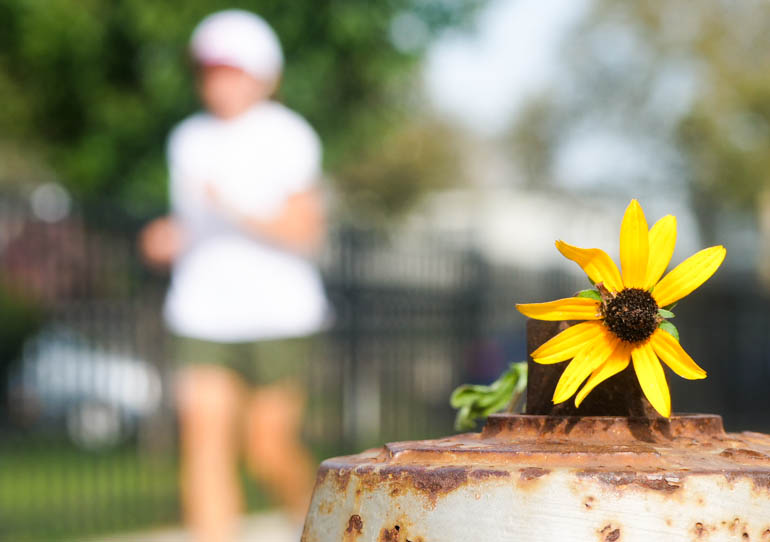 Sahishnu's week 4 update
The board at the start of day 29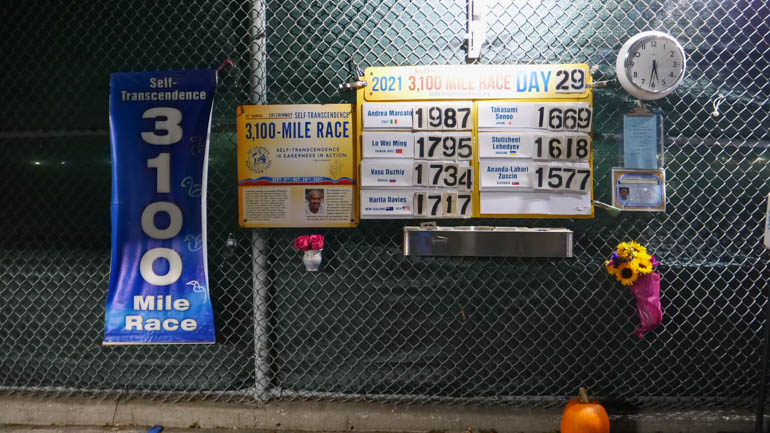 Camp
Clock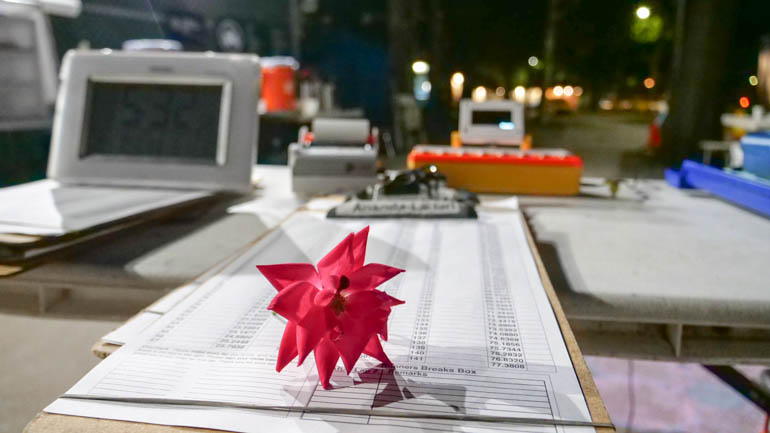 Wei Ming has a hot drink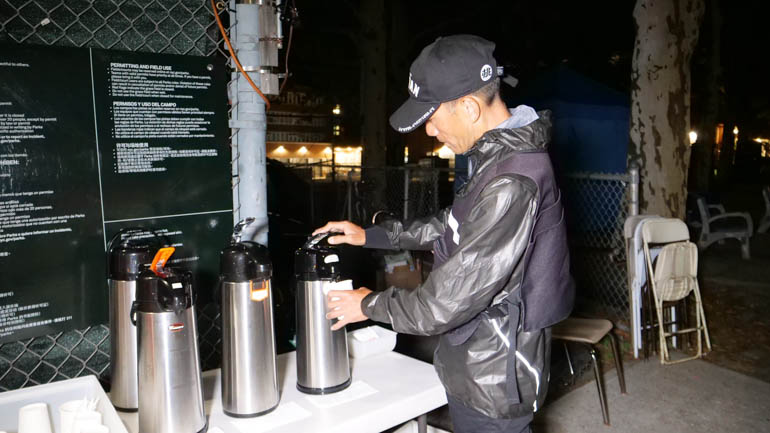 Andrea arrives early and honors the board
Morning report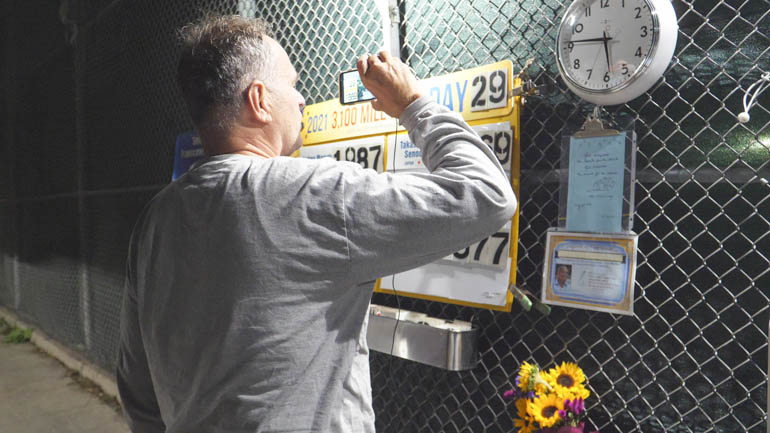 Wei Ming
Annugata
Stutisheel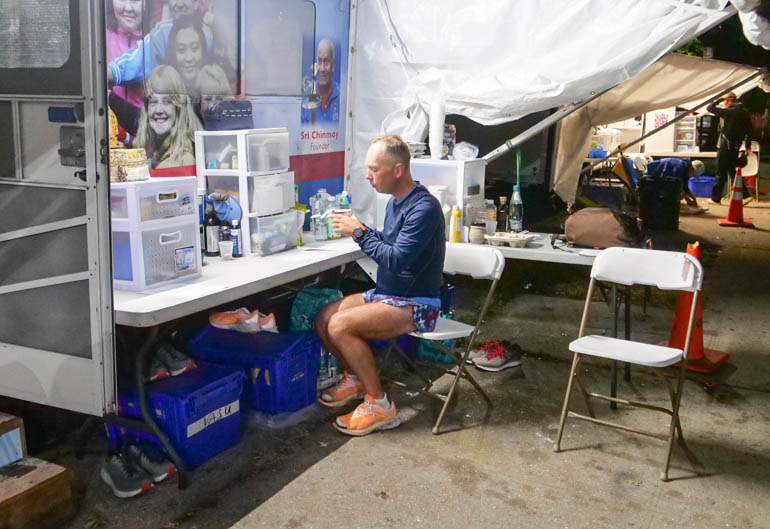 Harita
Start Day 29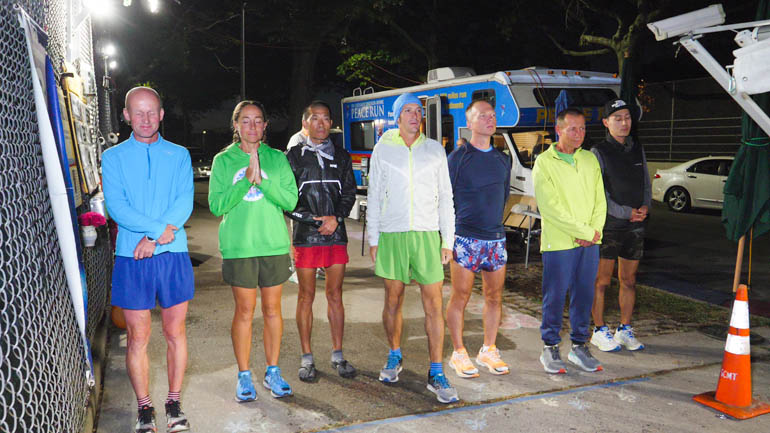 Andrea makes 2000 miles
He ran 71 miles
Wei Ming congratulates him
1100 more to go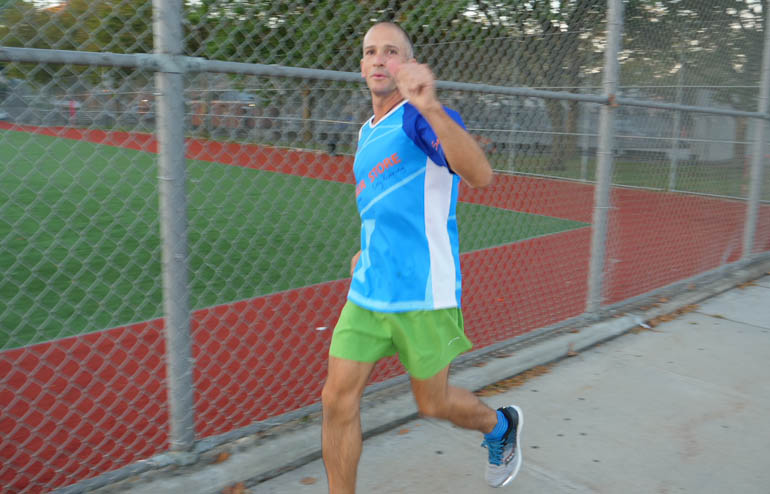 Flower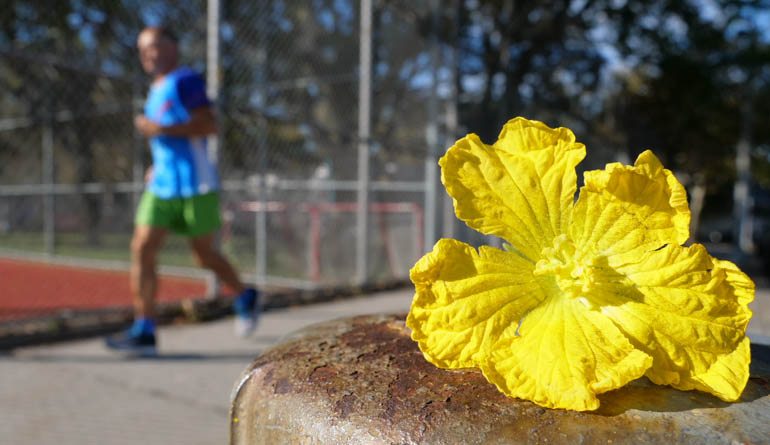 Chandra counting
Pipasa's birthday
Wei Ming did 63 miles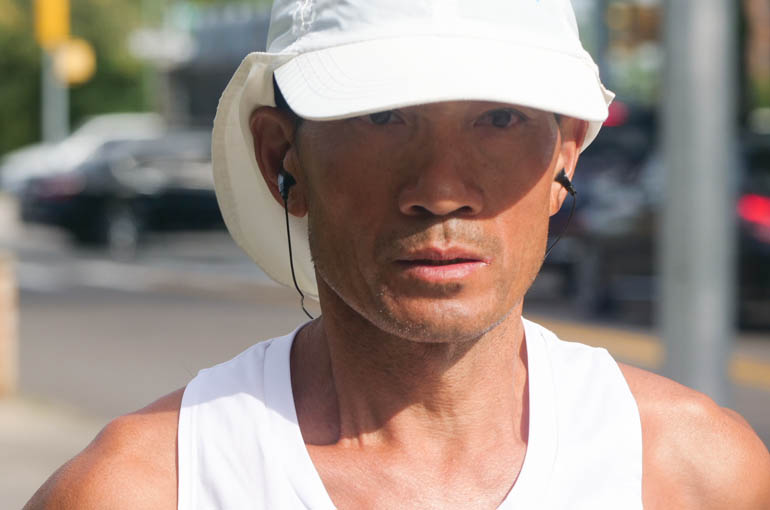 He now has 1795 miles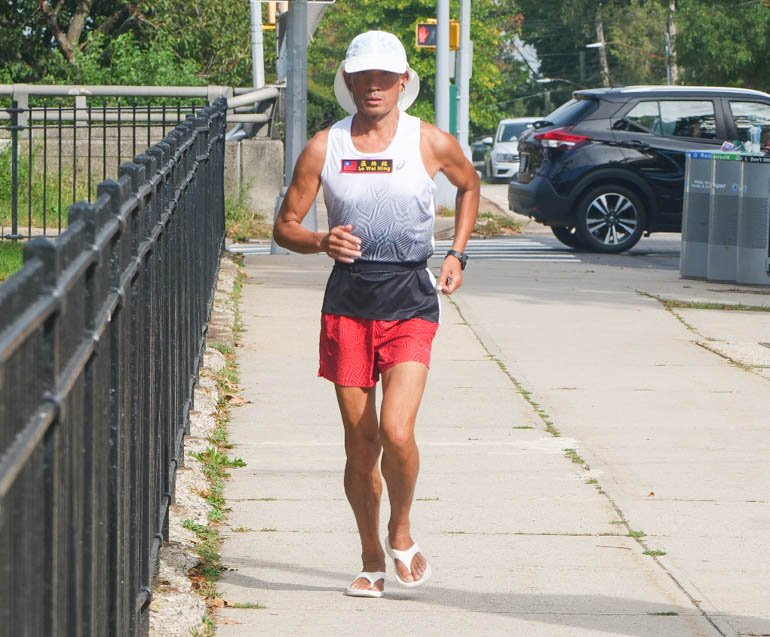 Time to play
Well wishers
Funny hat for fun
With Renny his translator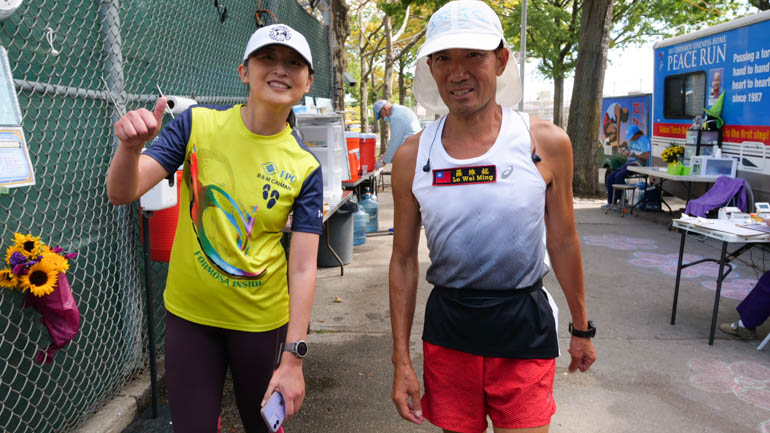 More socks from Taiwan
Flower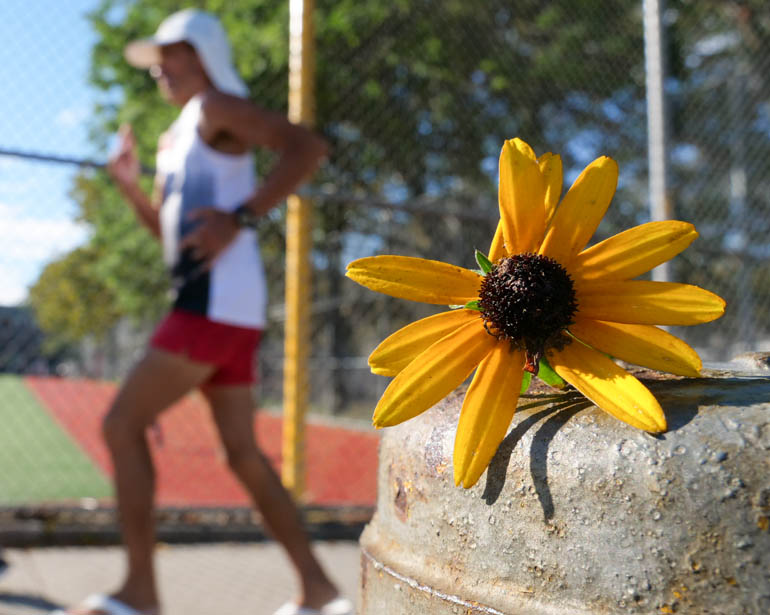 Nina and Surudhuni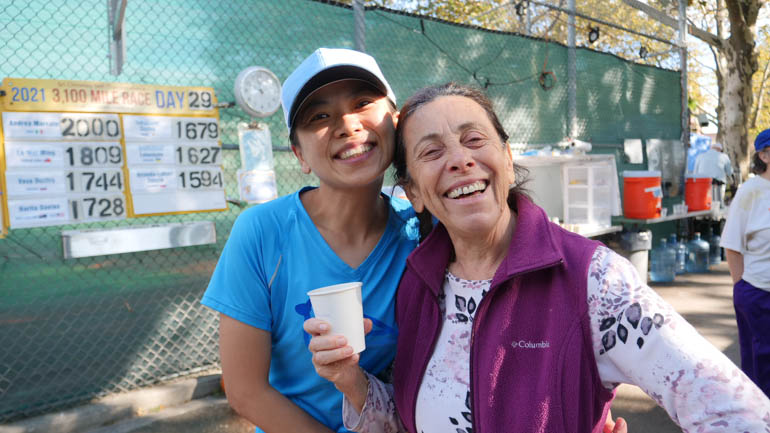 Sharani's birthday
Vasu did 64 miles
He now has 1734 miles
Flower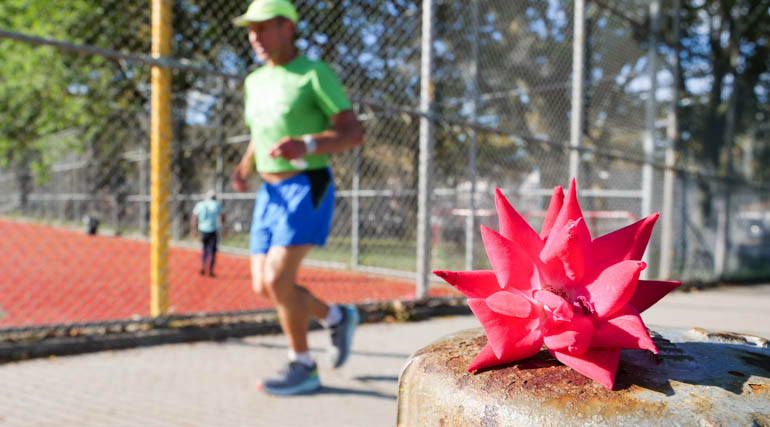 Nina and Brahmata
Antana's birthday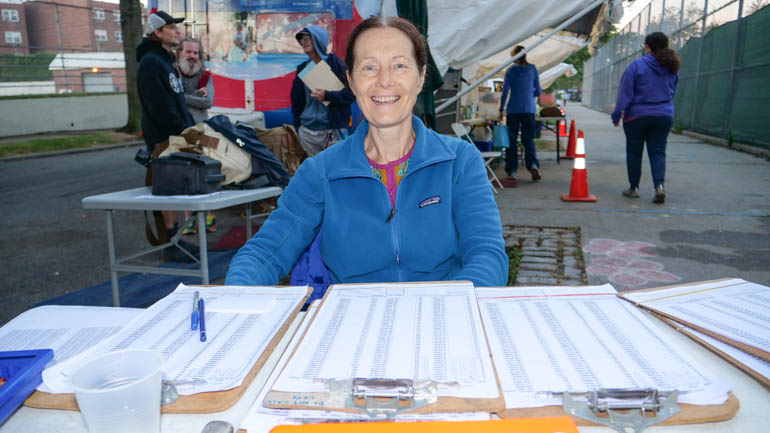 Takasumi did 59 miles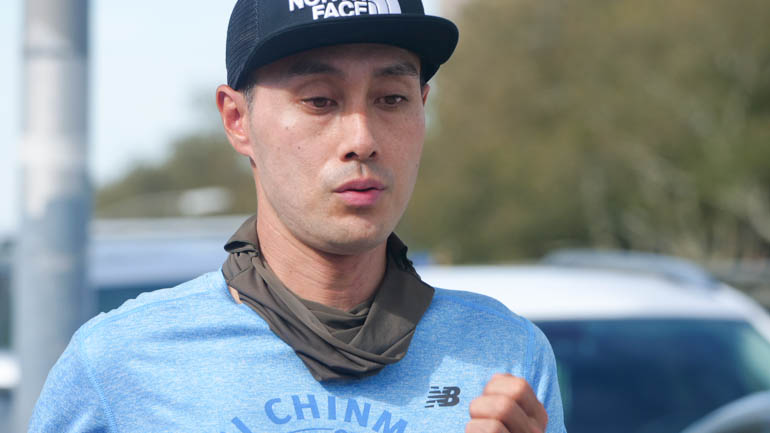 He now has 1669 miles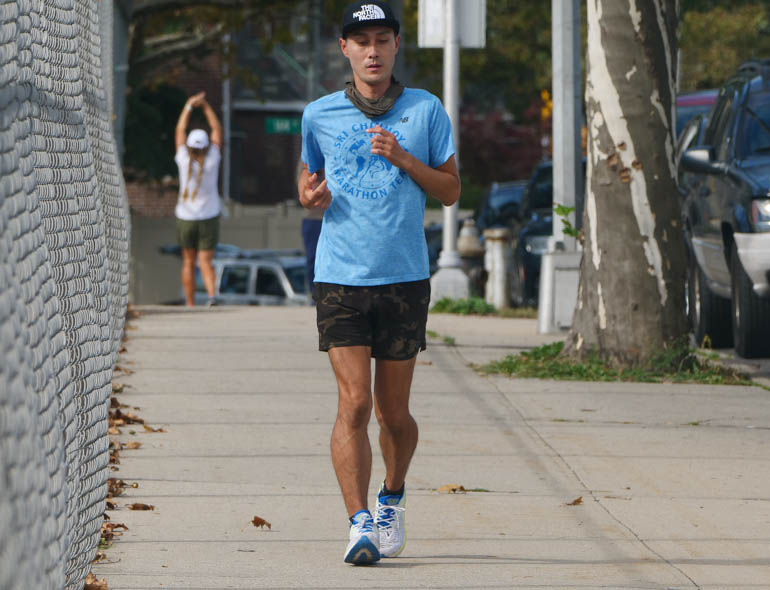 Flower
Medur and Swamiji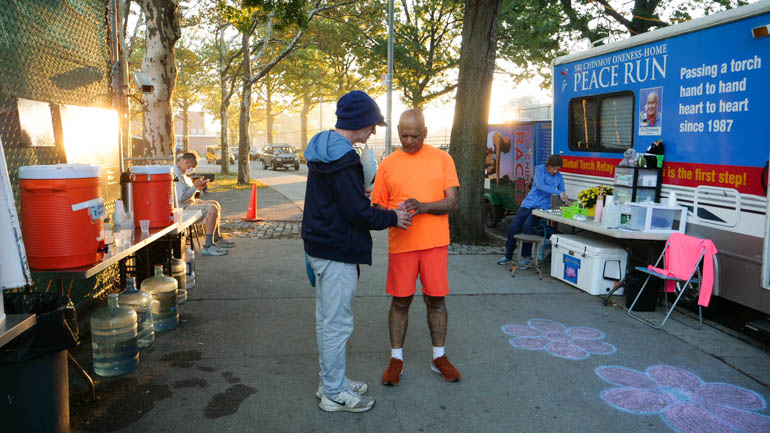 Stutisheel did 50 miles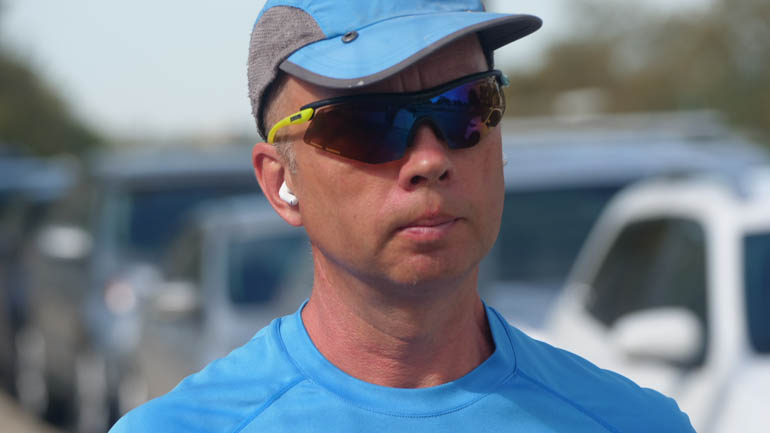 He now has 1618 miles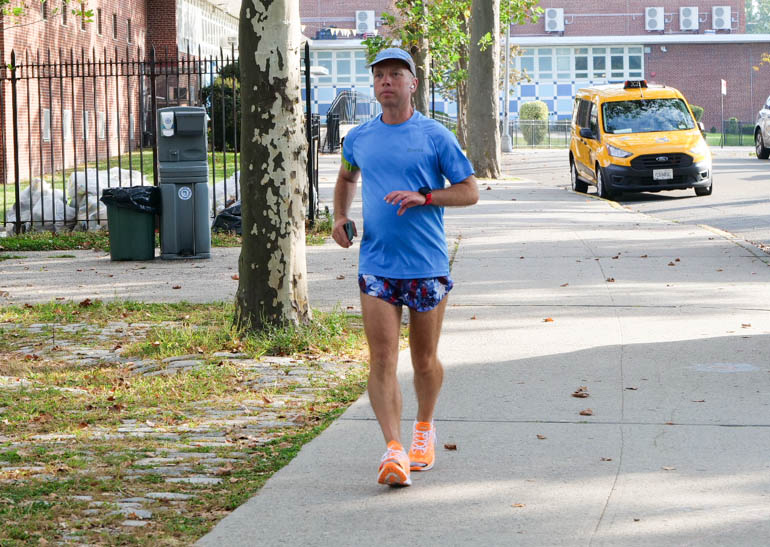 Flower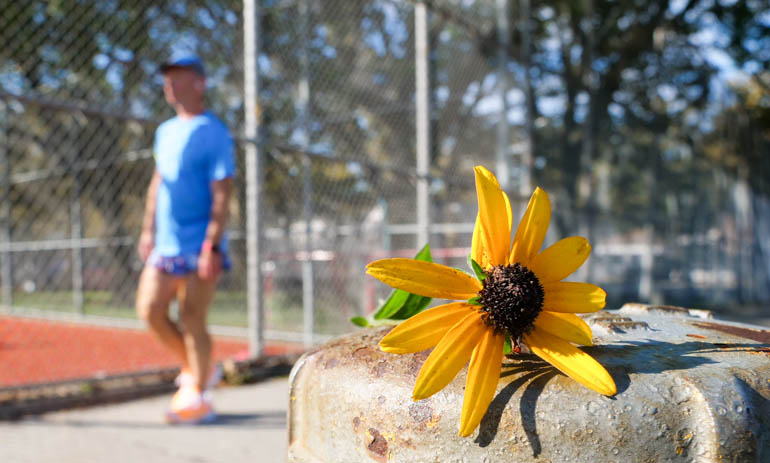 Ananda-Lahari did 42 miles
He now has 1577 miles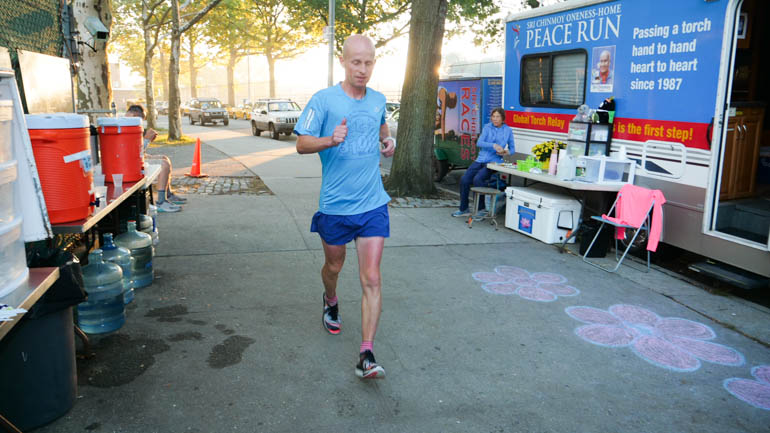 Flower
Putrima and Gagne bring treats
Everything has to be done
Here on earth
Not tomorrow, but immediately —
Here and now.