There are many people dedicated to the health and well being of the runners.  I had the good fortune on Sunday of being able to speak with Mario and Mitch, who are perhaps the backbone of medical at the 3100 but of course there are others as well.
Mario: "This is a spiritual race.  The people here are bringing more light to the rest of humanity with this race.  Being in this race is an honor. The runners represent all of humanity."  He feels that by helping the runners keep going then all the world benefits with more light.  Any one who assists here is helping the runners bring more light into the world.
Mitch: "The runners are on a much much more different plane than almost all human beings."  The race of course has been called the Mount Everest of distance races.  It is so an extraordinary event that whenever someone comes by they can see the light in the runners.  "They can't believe it.  It is so mind boggling that anyone could run 60 plus miles a day for 52 days."
"What I do is reagline the spine so that messages can come from the runner's brain down to their core.  I helped one runner who was suffering from sciatica.  He is doing better now that I removed a pinched nerve."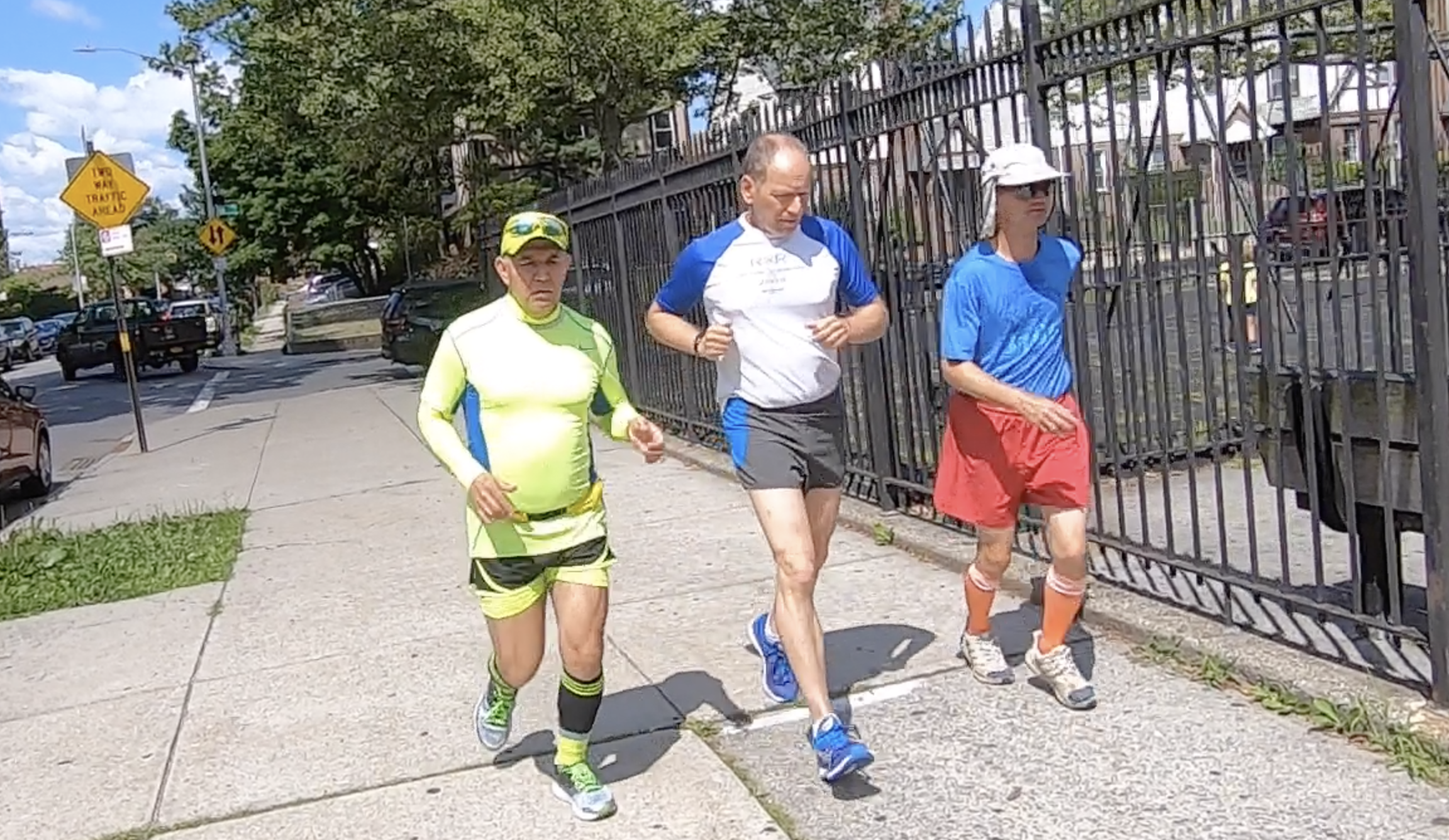 Mitch also says that all the runners will inevitably be in pain.  Suffering for them however is an option.  "The pain is always there.  It is a very strange .58 mile course."
For him working on the runners he feels is a gift.  "I get motivated.  I get excited.  It is awe inspiring and also to be able to work with gifted healers like Mario."
Mario:  "We ask the runners, do not quit this race.  Do as much as you can."  When the runners are struggling he says, "we try and give the torch back to them.  It get the light, and you get the light, everybody gets the light, all humanity gets the light.   It is a blessing for me to be here, and get light from the runners."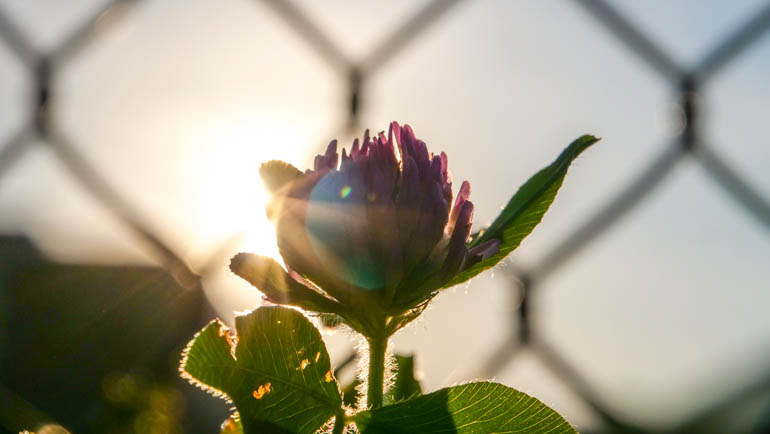 Matt Green interview
With friends Peter and Jason circling the course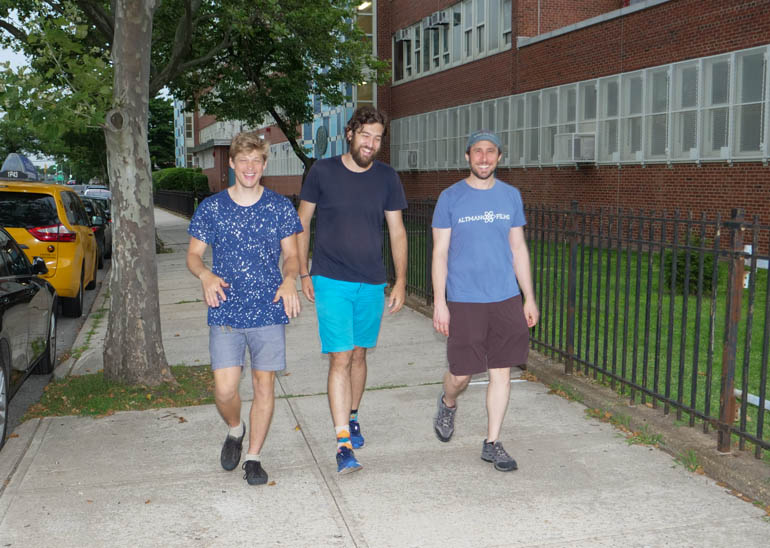 The Board at the Start of Day 23
Camp early
Ashprihanal stretches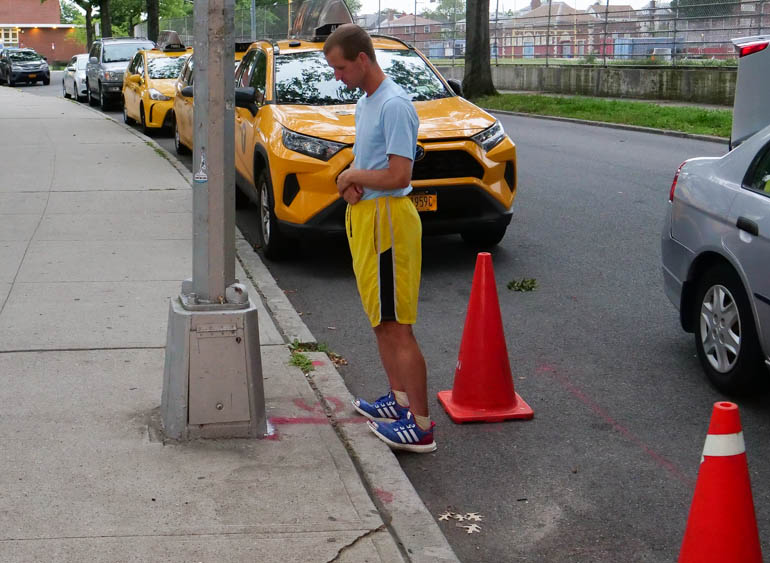 Ushika
Ashprihanal looking for a yogurt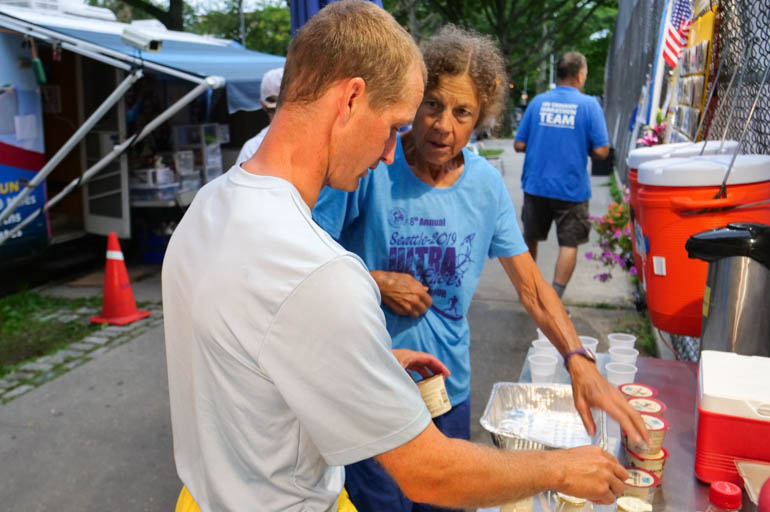 Smarana
Jadranka counting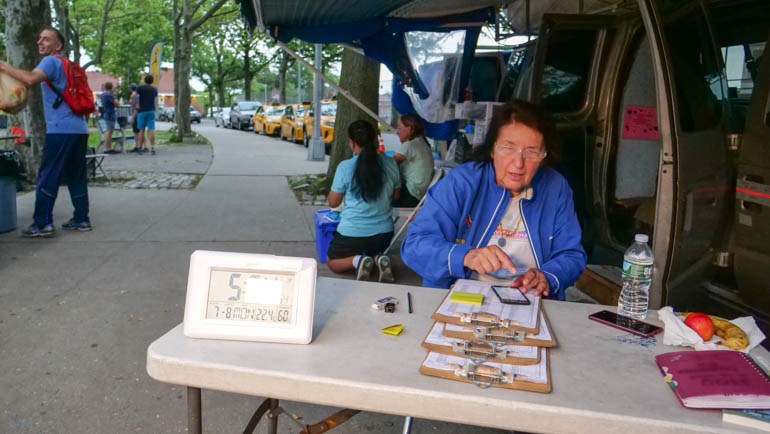 Rupantar's daily video
Vasu
Ushika looking at the daily sponsor
Harita
Nirbhasa
Boys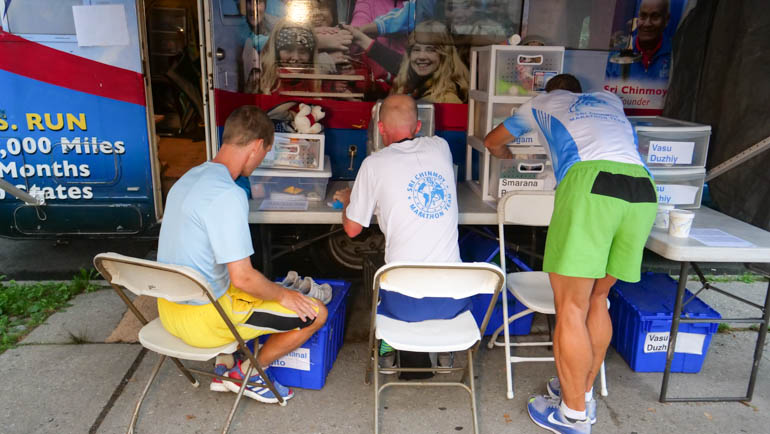 Start Day 23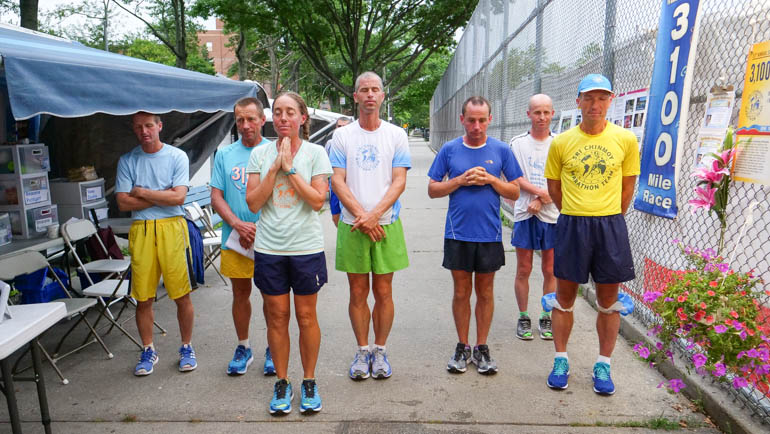 Drizzle at times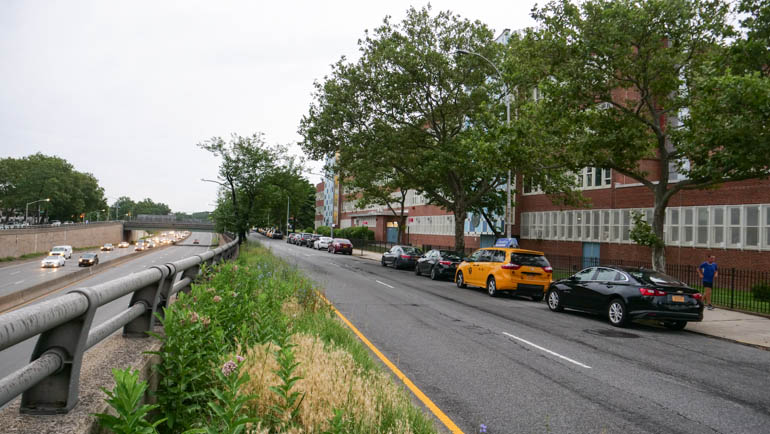 Sanjay Rawhal, the director and filmmaker of 3100 Run and Become displays the award for Best Director at the Varna Bulgaia International Rec Cross film festival.  The award was announced June 17, 2019.
Ashprihanal has 1463 miles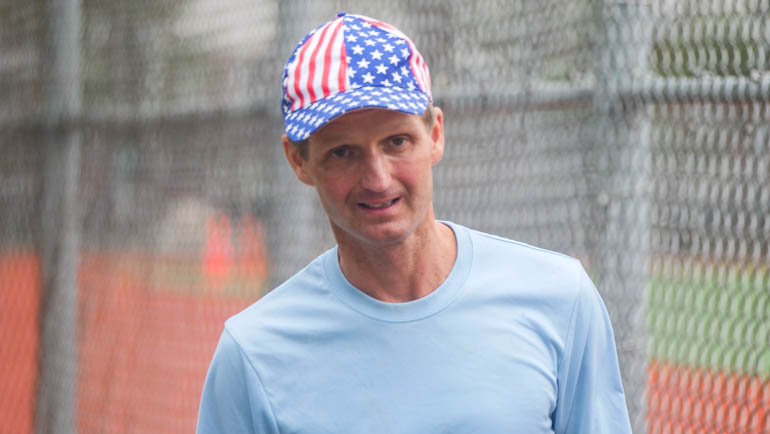 He ran 69 miles yesterday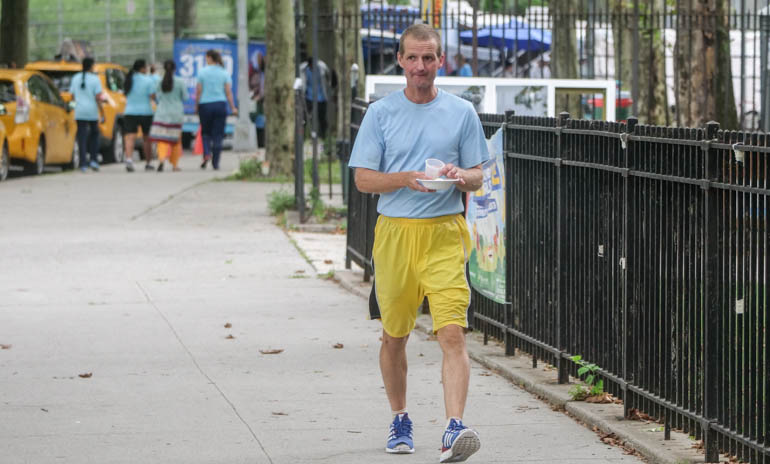 Standing out in the crowd
He leads Nirbhasa by 32 miles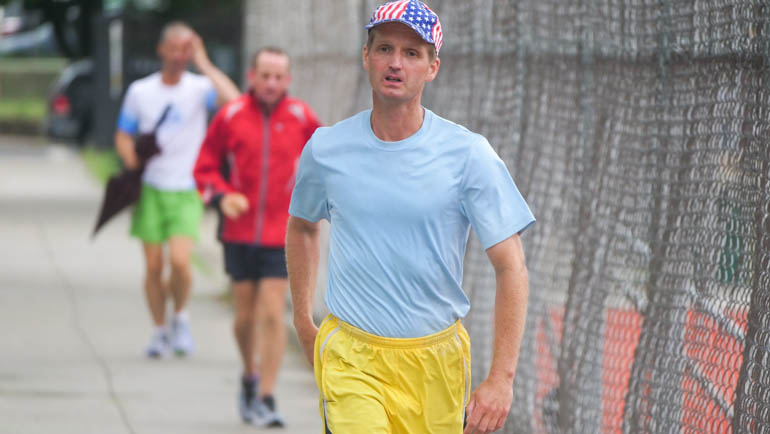 Day 23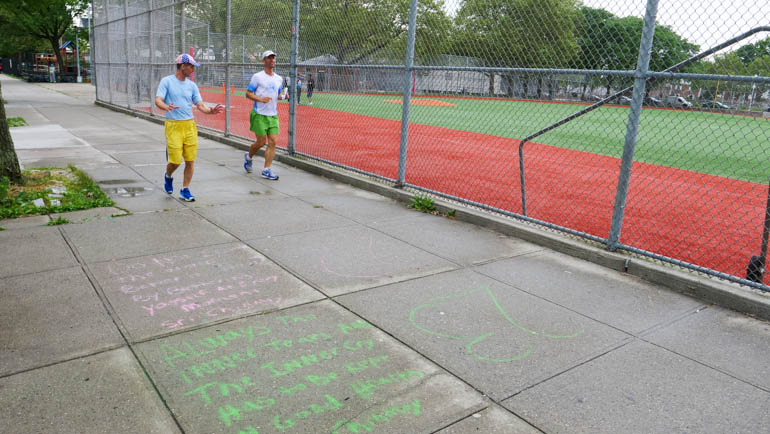 Flower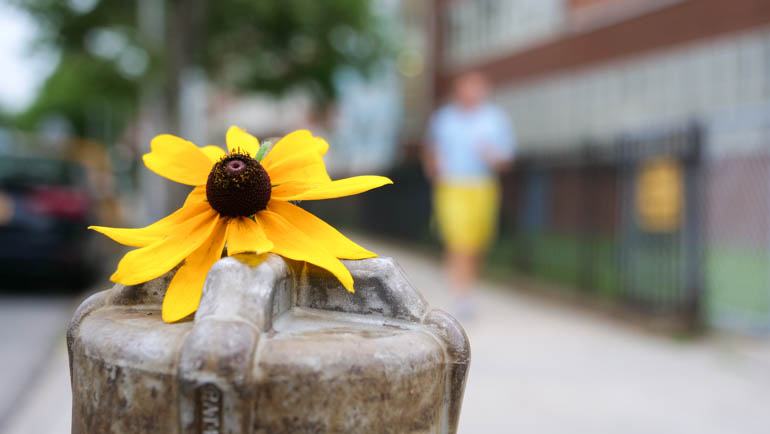 new shoes cut
Nirbhasa has 1431 miles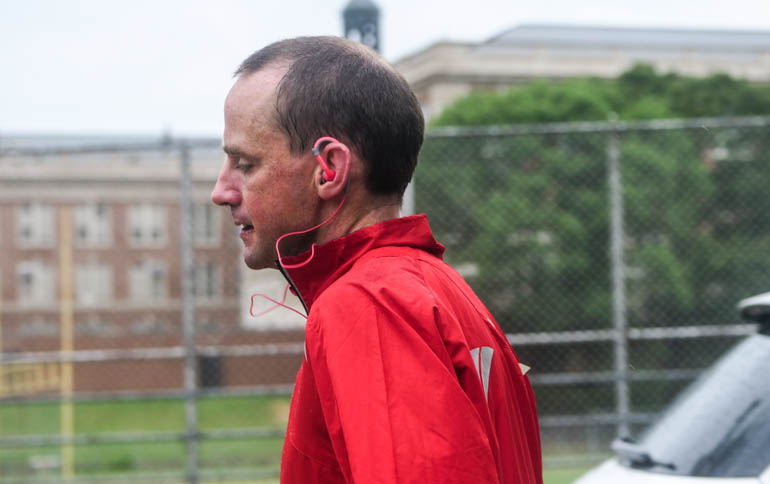 He ran 65 miles yesterday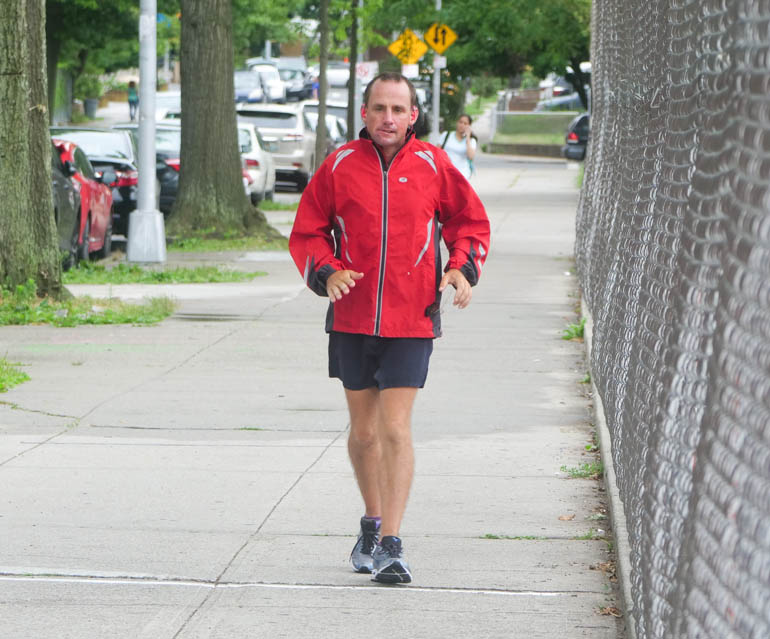 With Yahva
Yahva
33 miles ahead of Vasu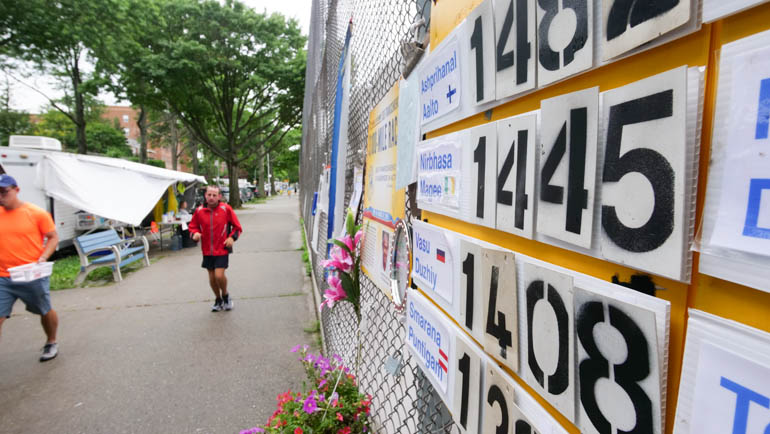 A leaf
Garima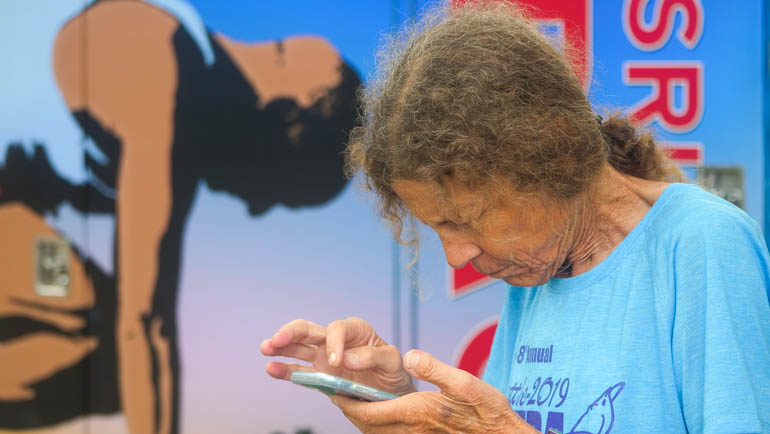 Vasu has 1398 miles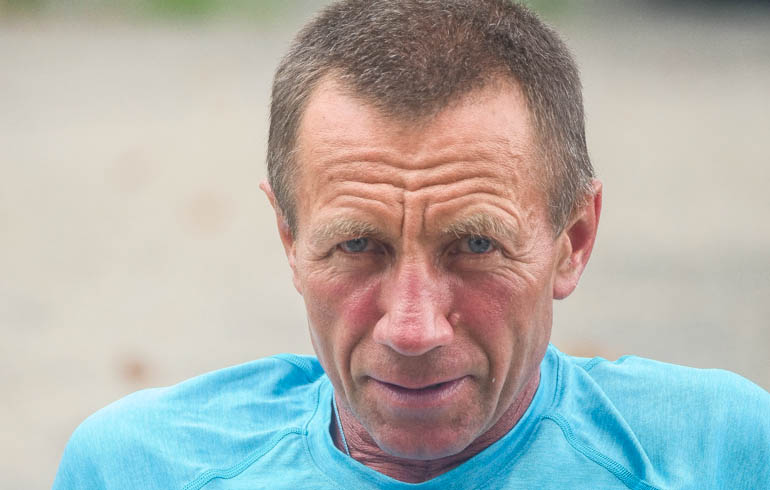 He ran 66 miles yesterday
He leads Smarana by 18 miles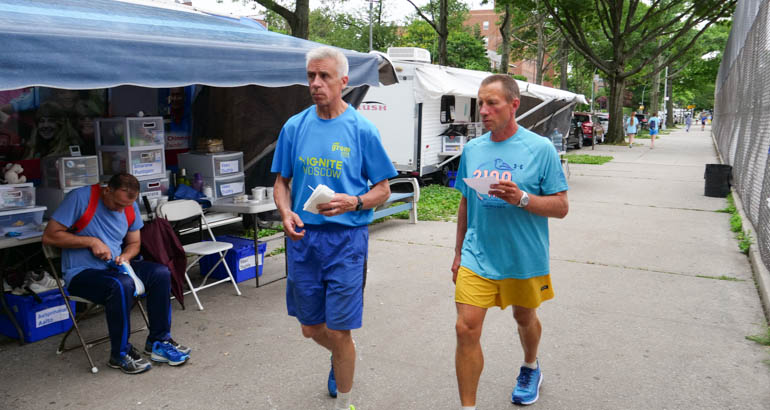 Flower
Irina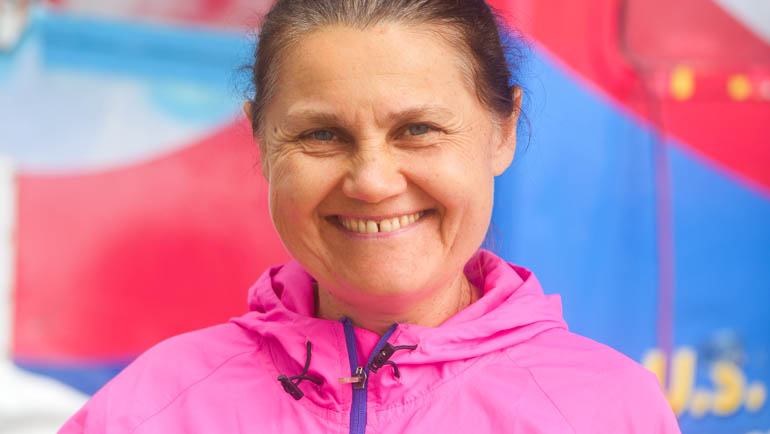 Smarana has 1380 miles
He ran 60 miles yesterday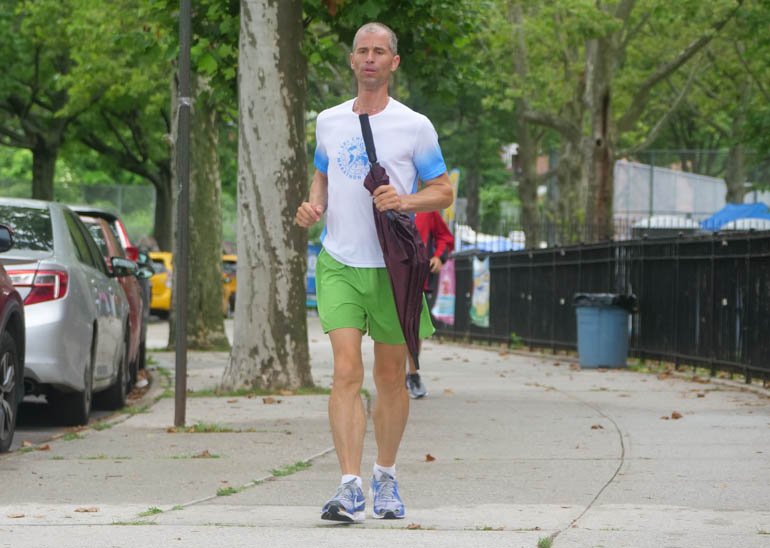 Leads Ananda-Lahari by 16 miles
69 miles ahead of the magic number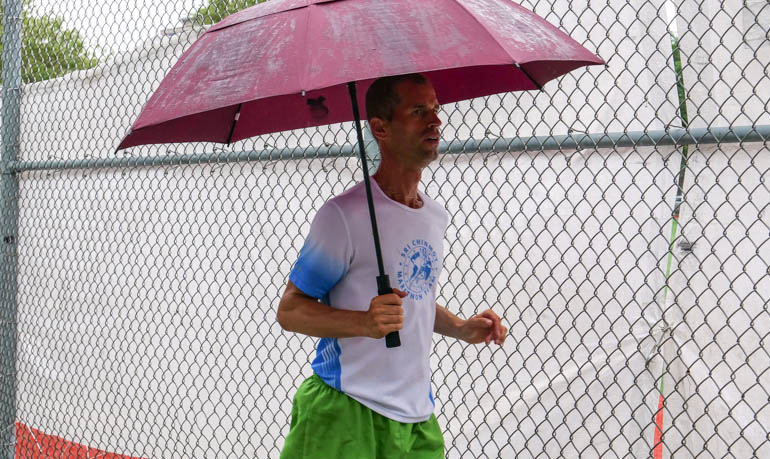 Flower
Nirjharini checks with Smarana about how his menu is working
Jadranka
Ananda-Lahari has 1364 miles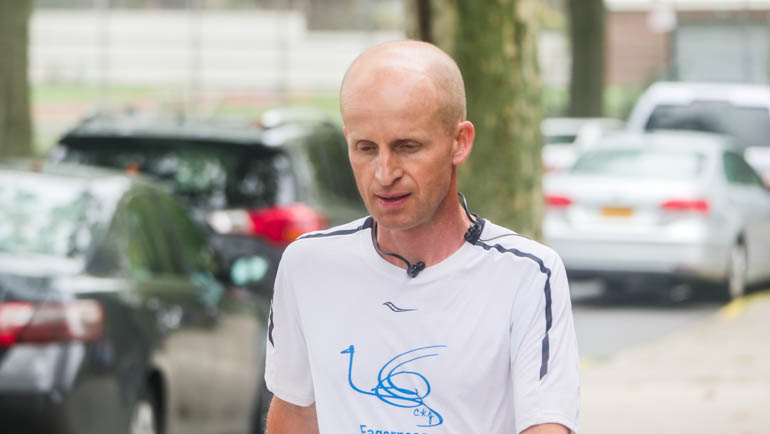 He did 53 miles yesterday
Is 32 miles ahead of Harita
53 miles ahead of the magic number
Flower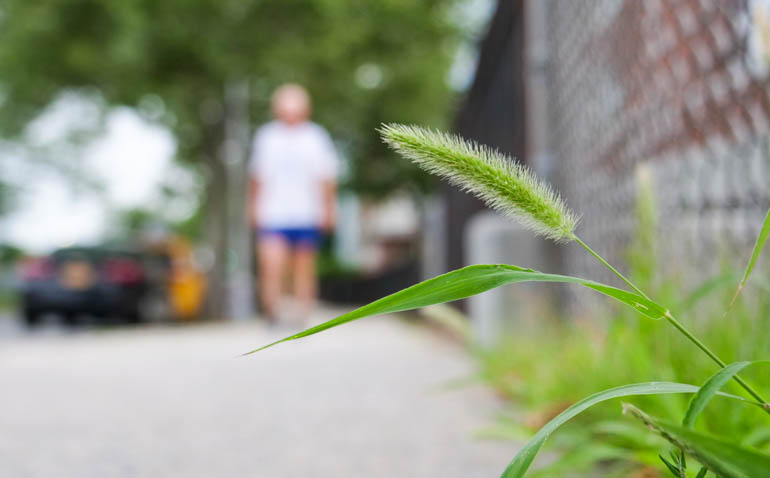 Matt and friends being shown by Sanyogita Sri Chinmoy's songs created on the spot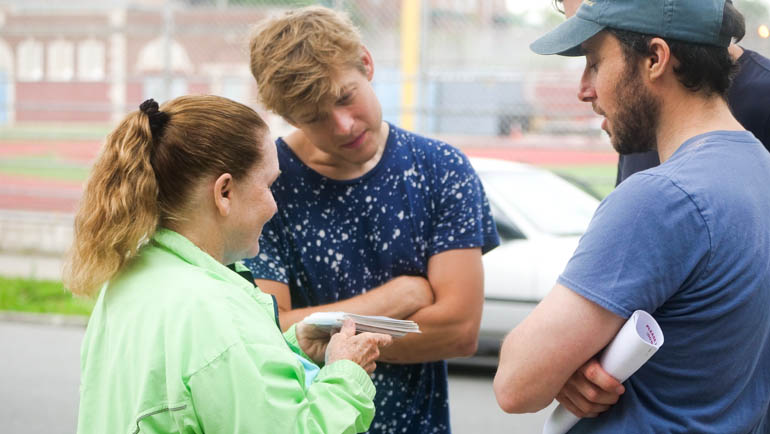 Harita has 1332 miles
She ran 63 miles yesterday
She is 17 miles ahead of Todor and 21 miles ahead of the magic number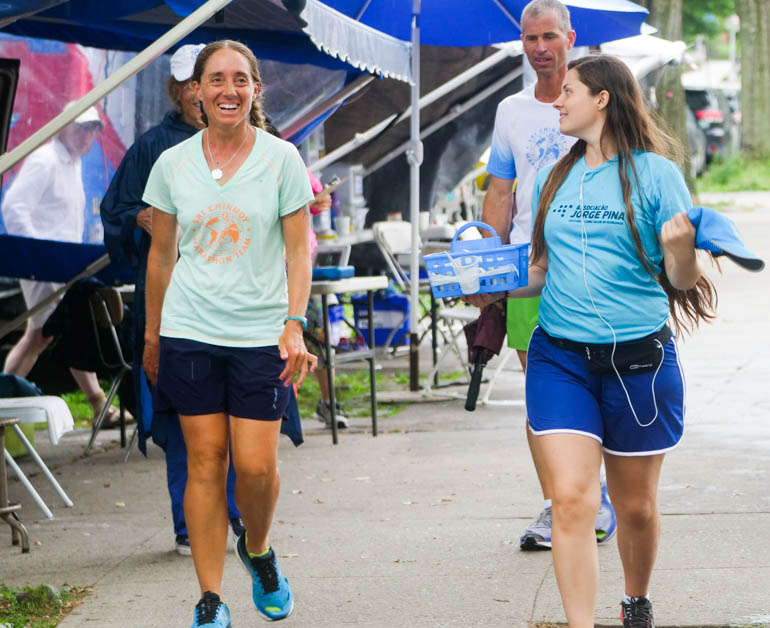 Doing well
Flower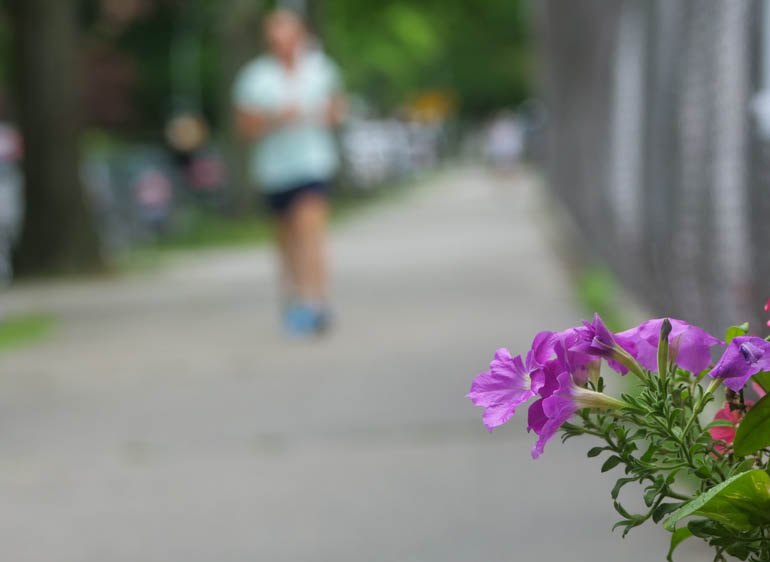 Niccolai with his list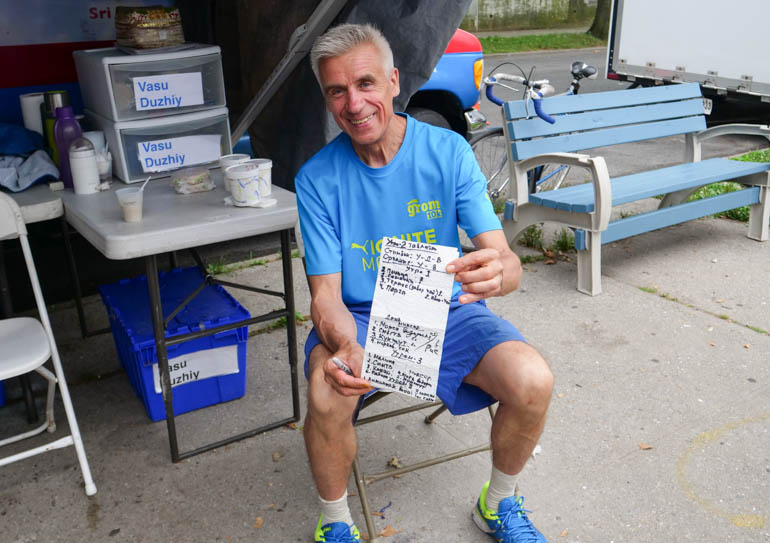 Todor has 1315 miles
He ran 60 miles yesterday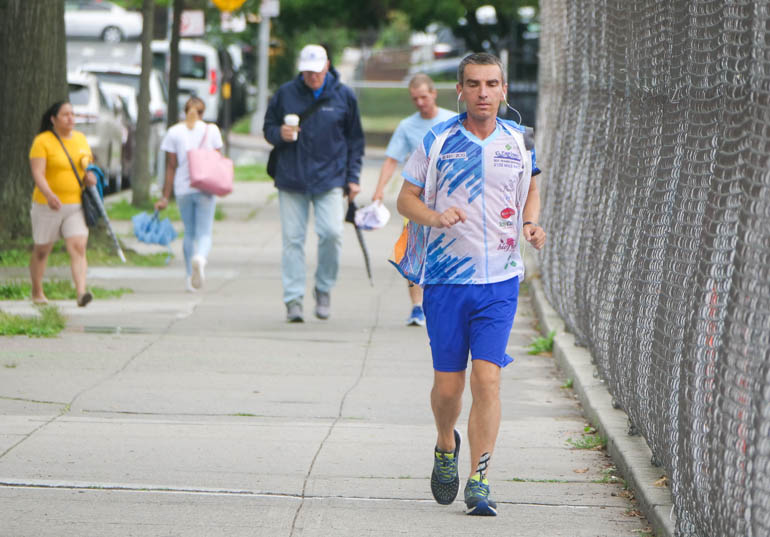 He is 4 miles over the magic number
A moment
Coming through camp
Flower
Sandro's creation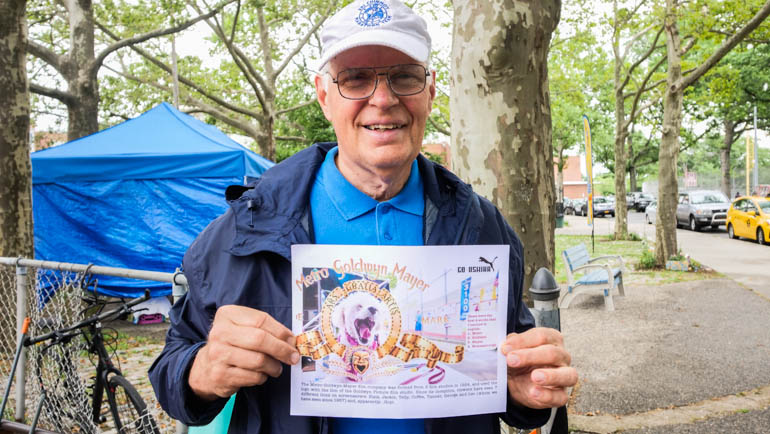 Ushika has 1178 miles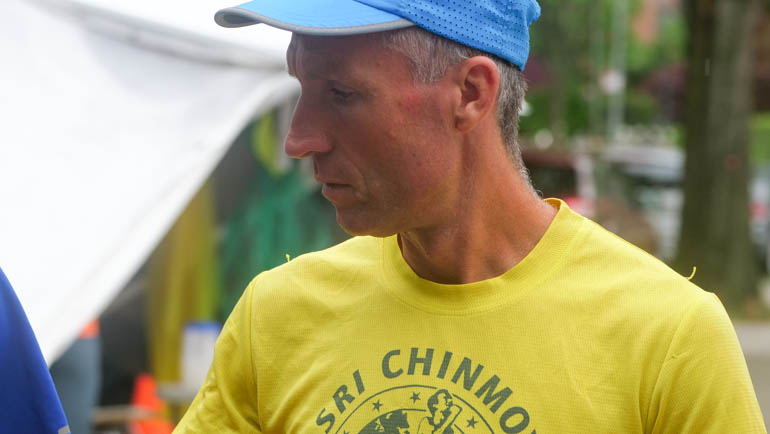 He did 51 miles yesterday
Mail from Sandro
Finding joy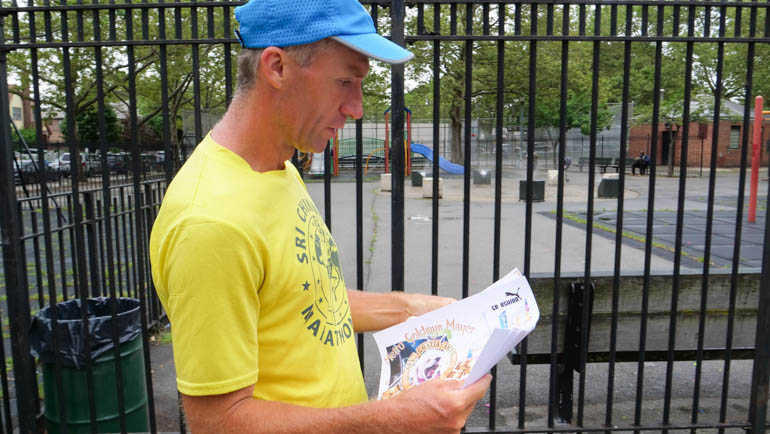 Flower
Nirjaharini's cooks
Poem of the Day held by Irina