"I still know who I am after one day in the competition."
Todor laughs for I have just asked him who he is.   But in fact he is familiar to many in the ultra running community.  He ran the 6 day race in Flushing Meadow in 2017 and did a very good 442 miles.

"I come from Bulgaria and I work as a naval officer in a Naval Defense college where I am a chief assistant professor.   I love running that is why I am here.  It is an amazing competition and an amazing atmosphere."  He adds that even though he has competed in races all over the world there is no event that he has entered thus far that compares to the Sri Chinmoy Self-Transcendence 3100 Mile race.
He is amazed at the feeling of love and support he is receiving from the other runners and also all the organizers and all those who volunteer.  "That feeling is amazing and without it, yesterday would have been much much more difficult for me."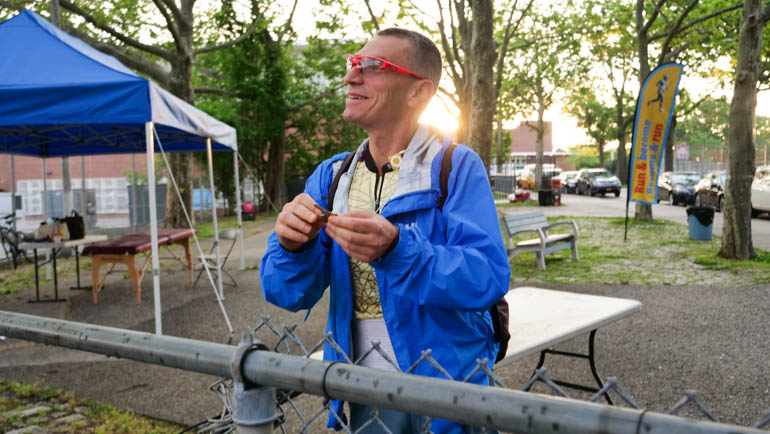 Todor says that in other competitions he is usually a little faster.  "But here on this concrete with the different weather conditions it is quite complicated.  If the other more experienced runners hadn't helped me it would have been much different."
His helper, also named Todor, he says, "helped me a lot.  He is the one who helped the most and without him I would definitely not get 71 miles."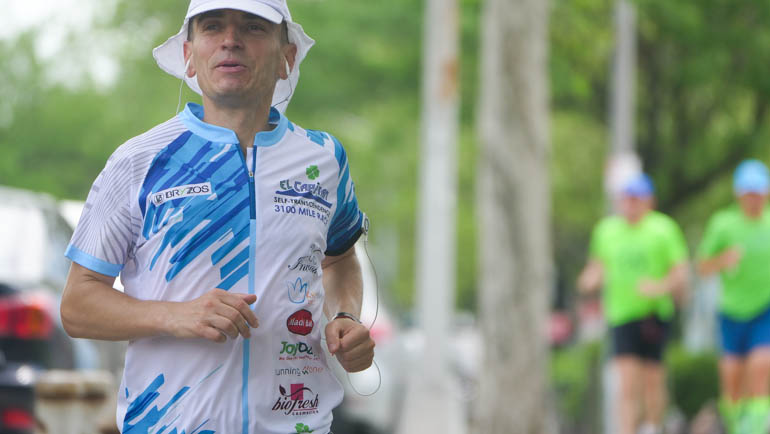 "My idea yesterday was not to concentrate on speed but instead be steady.  Not to push myself.  If you push yourself you can get more injuries." Todor is also getting used to just how hard the concrete sidewalk is.
Todor believes that an inner approach to the race is crucial. "If you want to use just your physical to do this I am sure you will find after just one day that it is impossible.  No way.  You have to find some other source."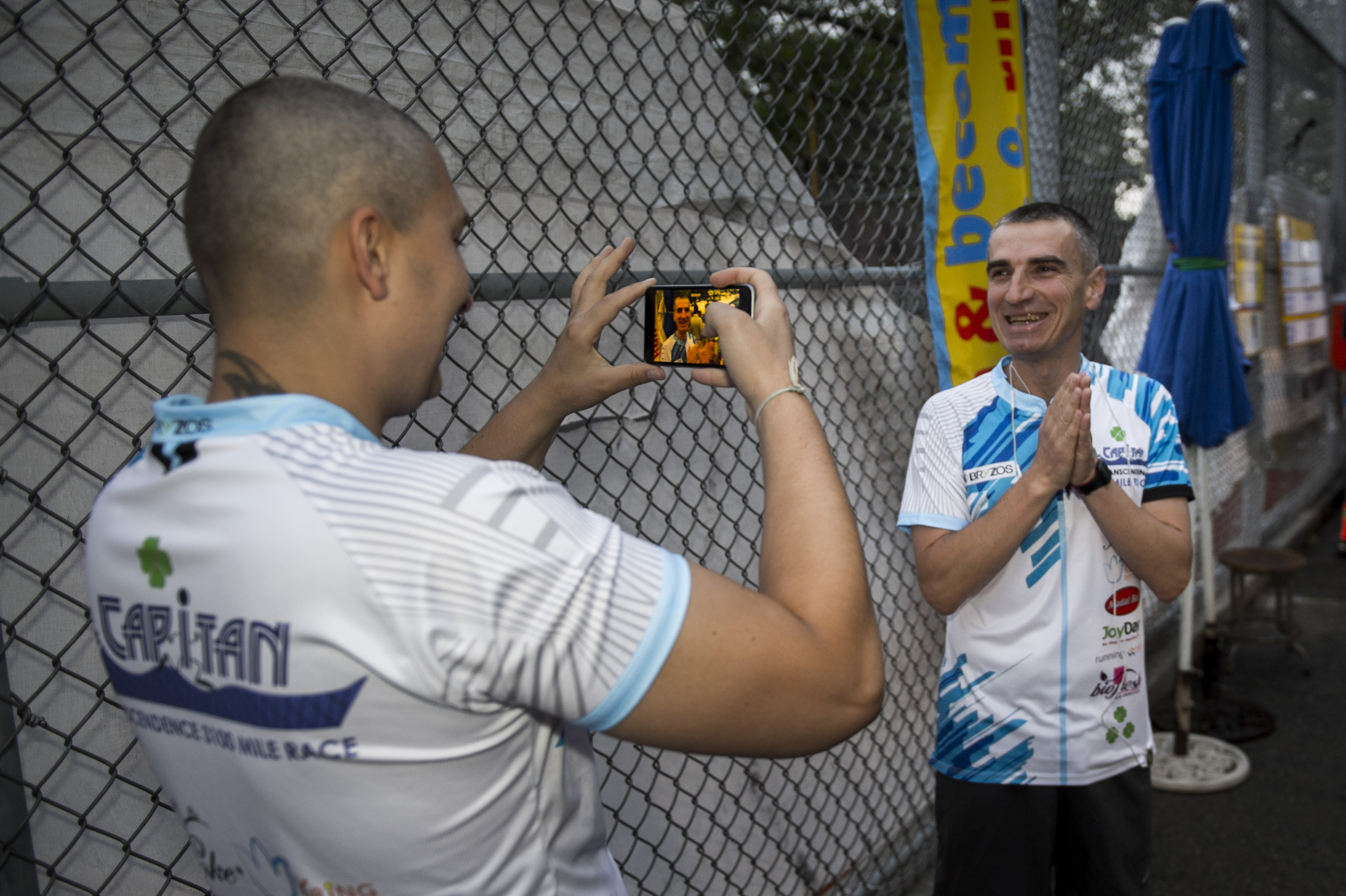 "If you go within you will find it easier and just possible to finish the race."  When obstacles come he feels that you can overcome them with happiness and with inner strength.  You need to have a feeling of oneness with the other runners and with the helpers."
"We are going forward and forward."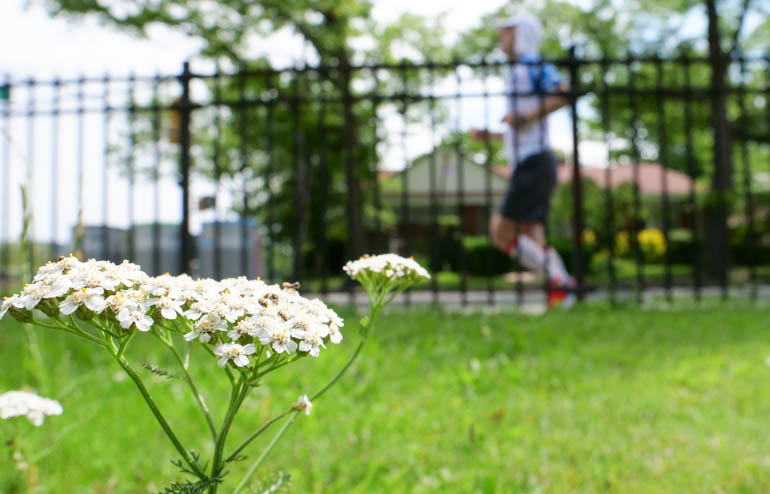 The board after the first day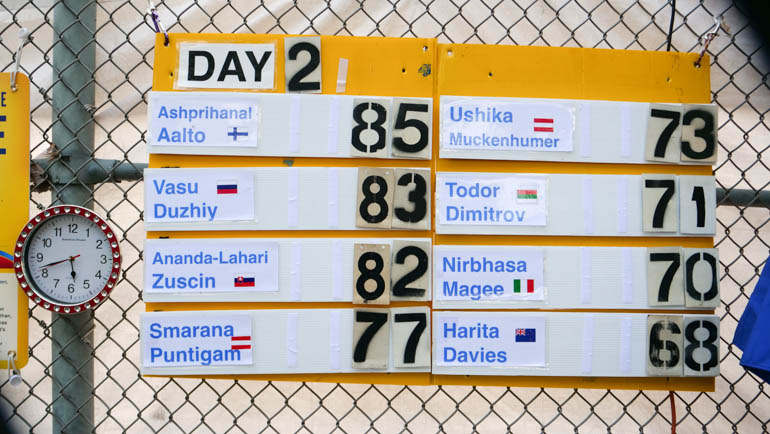 Ananda-Lahari arrives
Nisanga washing bananas
Ushika and Nirbhasa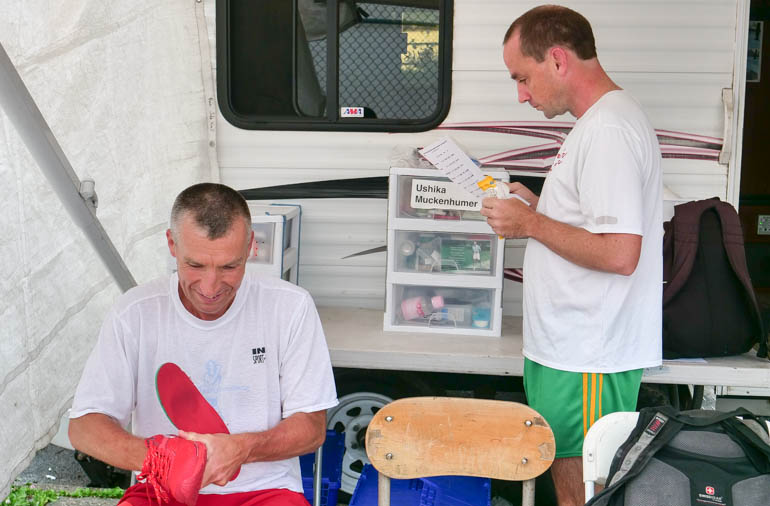 Smarana checking the race report
Harita arrives with Suhasini
Rupantar uploads his daily video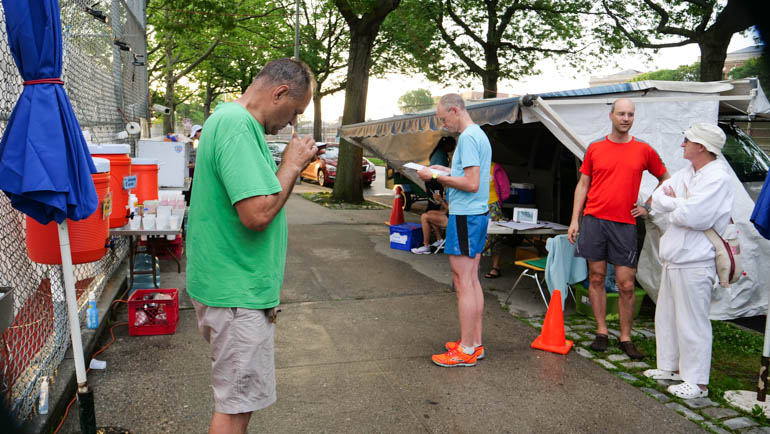 Ushika and Todor
Rupantar and Pushkar going through the sign up book
Start Day 2
The course was overcast and not too hot
Ashprihanal led the field with 85 miles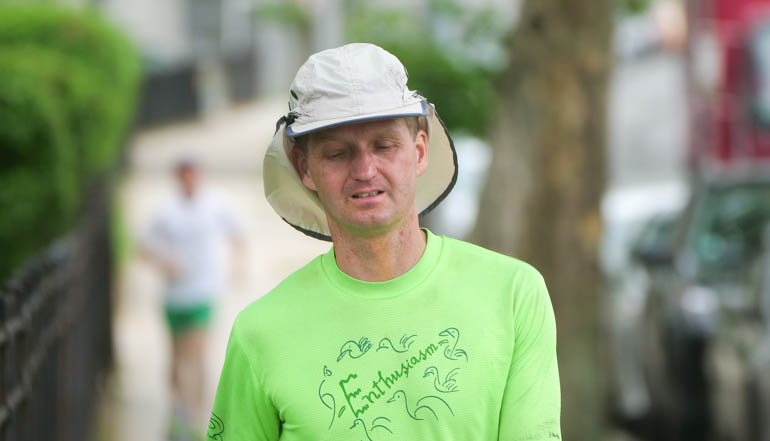 He pushed hard early
Running with Smarana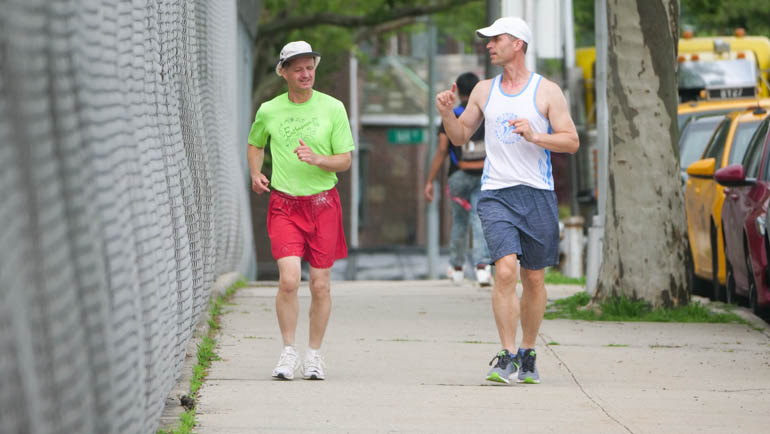 Flower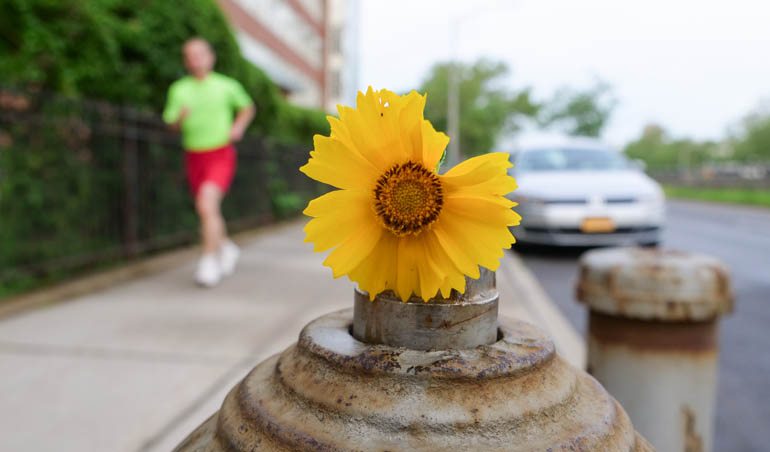 Vasu ran 83 miles
Grand Central side
Running with Ushika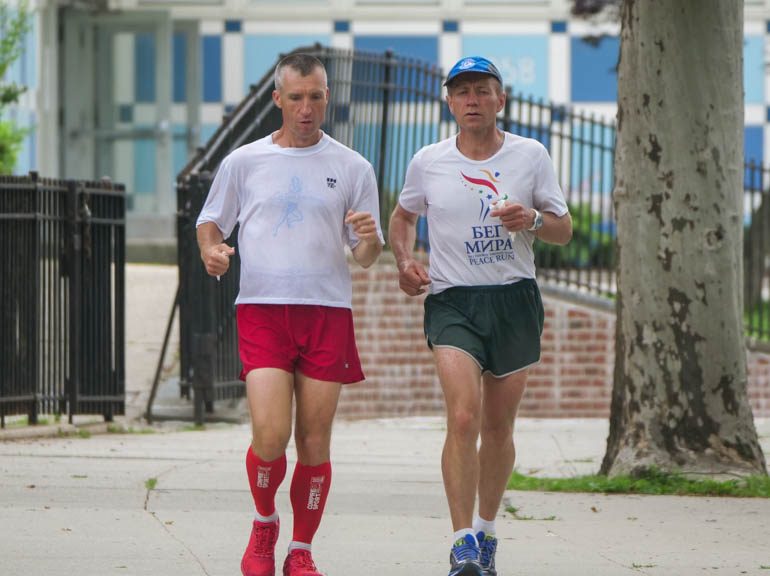 Antana counting
Looking for shoes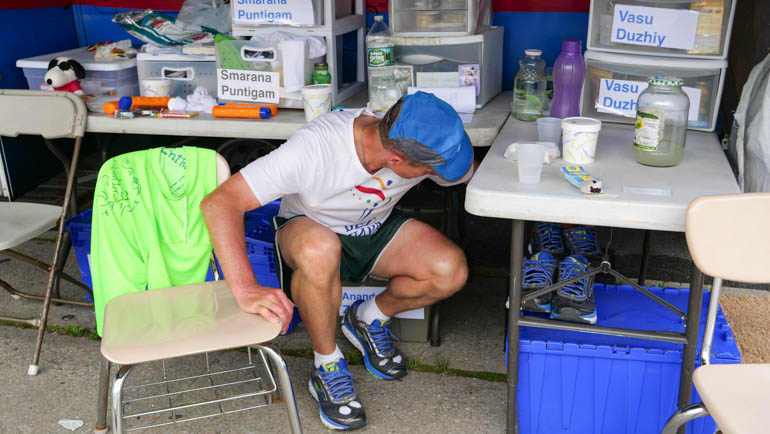 Doing his daily exercises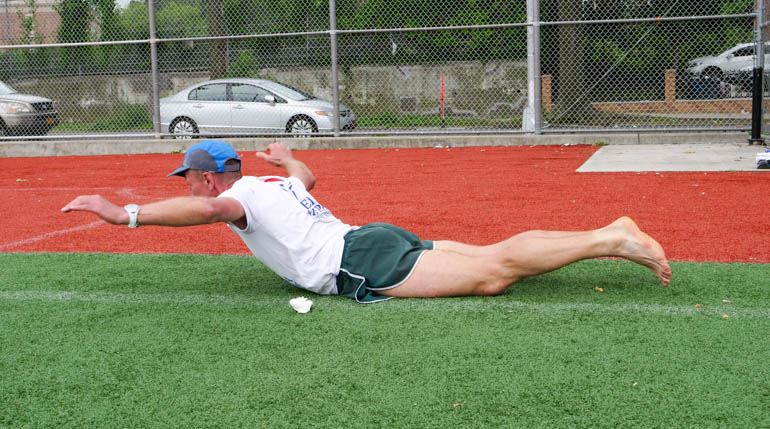 Green leaves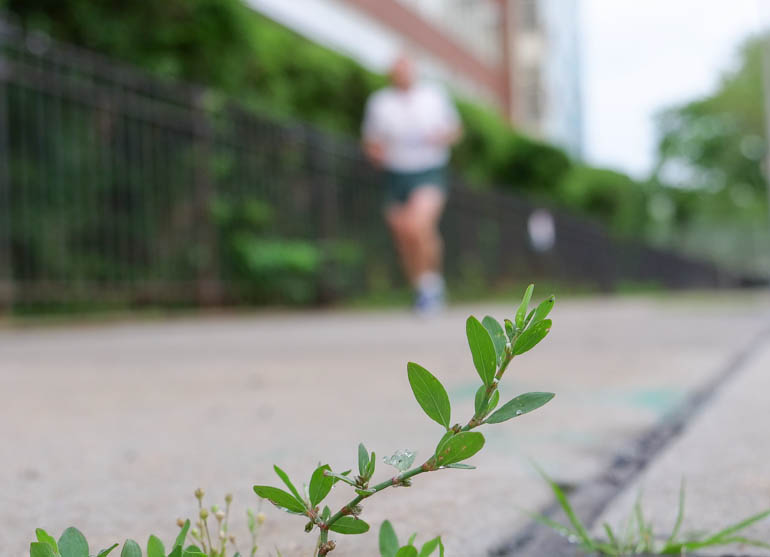 Jadranka updating the board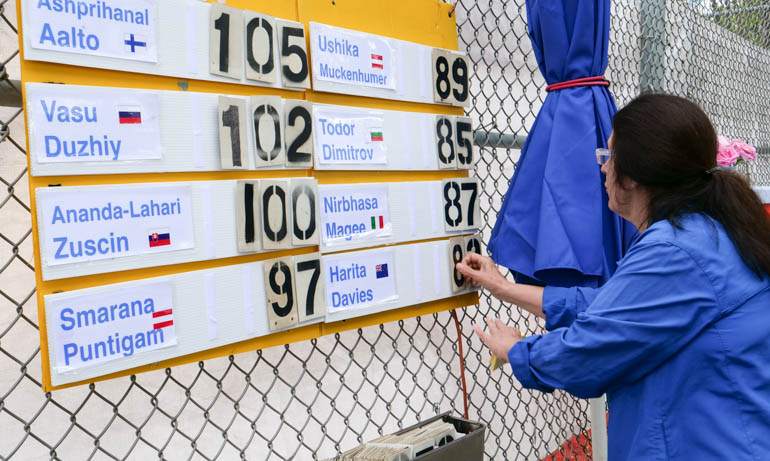 Ananda-Lahari had a strong  first day of 82 miles
"I just love it here."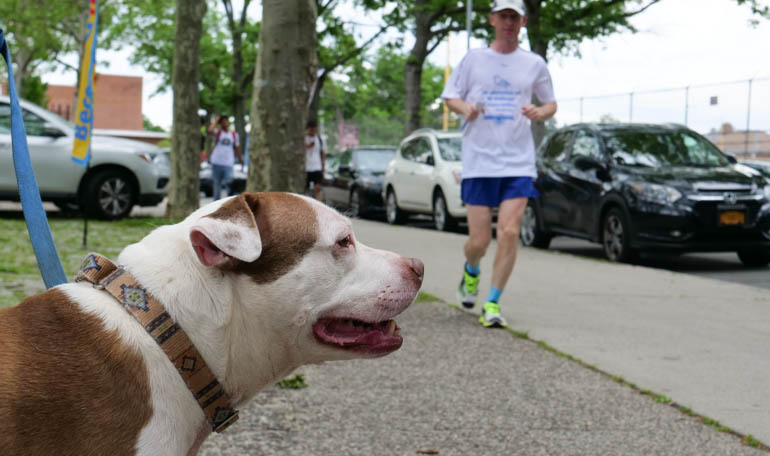 He starts his 2nd day with speed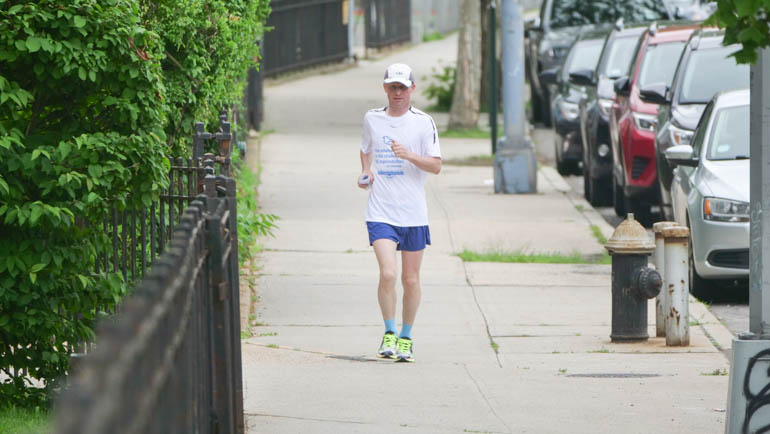 Flower
Smarana had 77 miles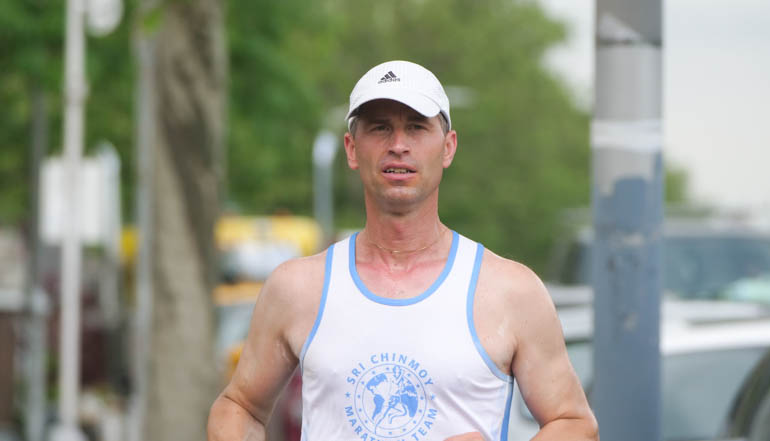 Looking strong and relaxed day 2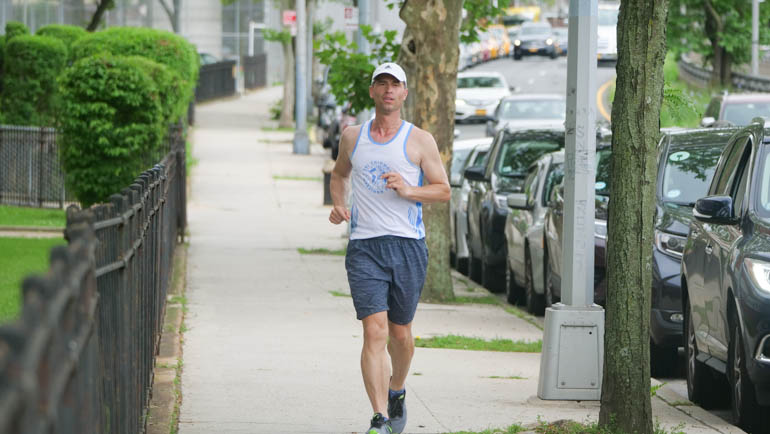 Flower
Ushika did 73 miles
Looking confident
His helper Max along with Yahva
The big picture
Flower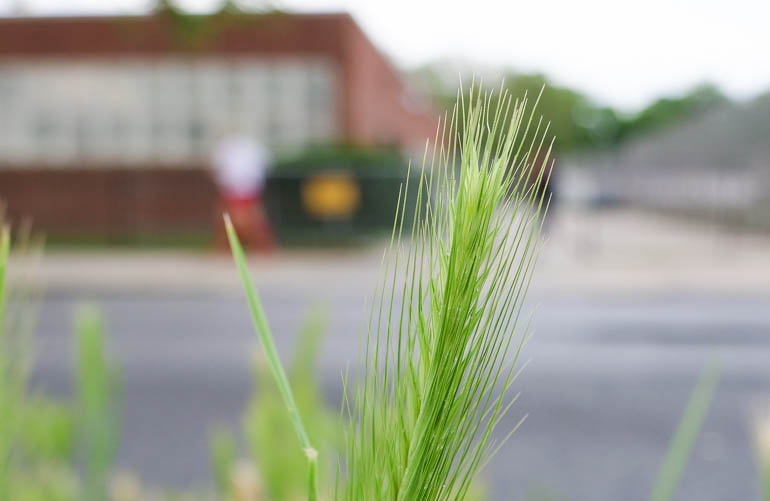 Todor had 71 miles
His helper Todor grabbing a short rest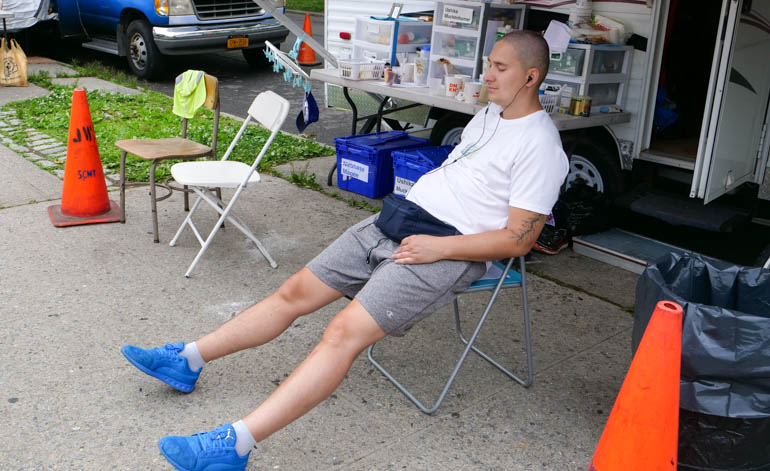 Flower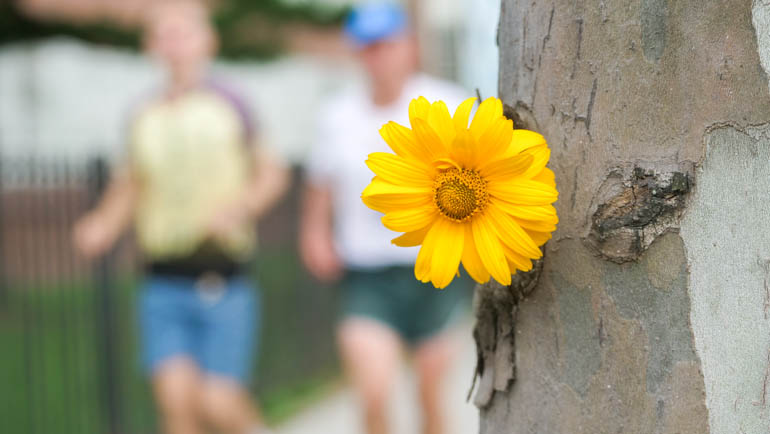 Nirbhasa had 70 miles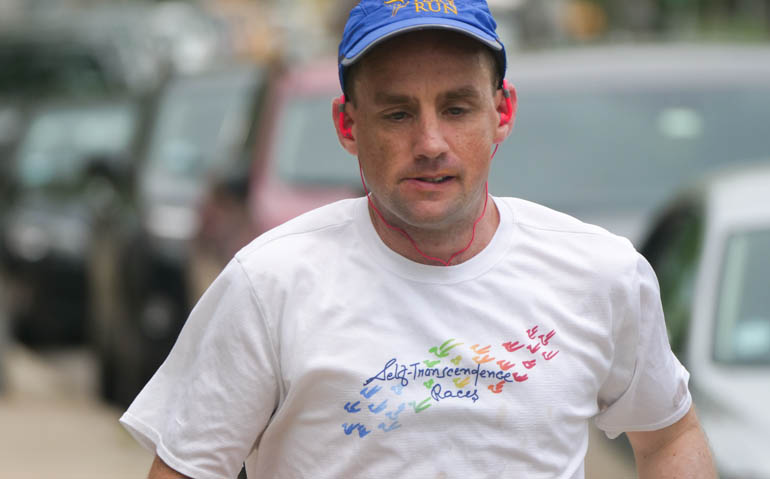 Working on some foot issues with Yahva
Time for the powder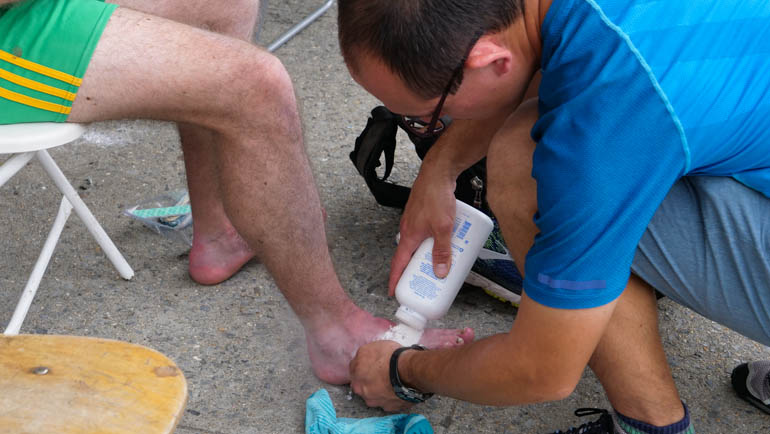 Strong on day 2
Flower
Sahishnu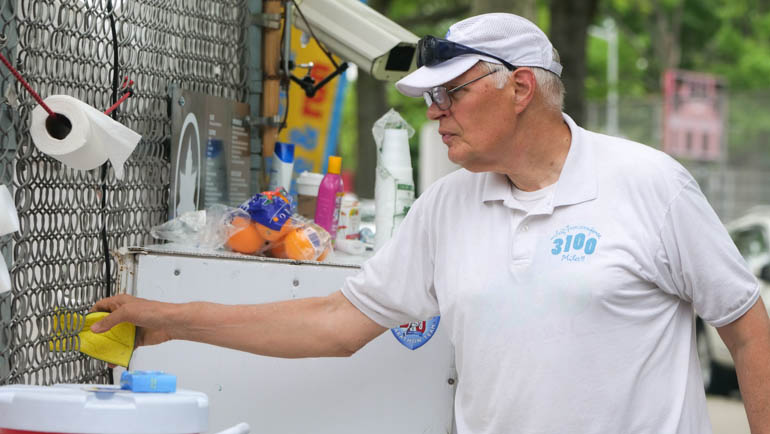 Harita had 68 miles
Performing a joke with Suhasini
Taking a morning break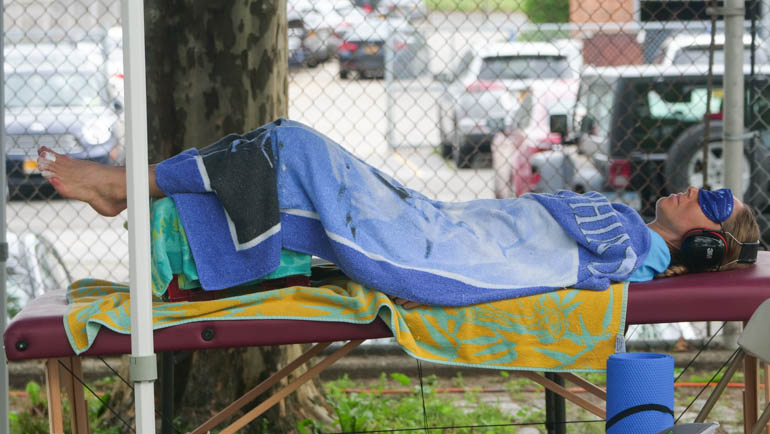 Back on the road
Raindrops
Karnayati updating the board
Poem
Enthusiasm Awakeners
Transformation embodies
Both today's pain
And tomorrow's joy.