Yolanda had a great Day 6.  She walked 63 miles 115 laps.  She doesn't want to get behind the pace as she did last year when she at one point had fallen more than 40 miles off the pace.
She says of her many supporters who have dedicated themselves to her 52 day challenge, "It motivates me to know that you are doing it too.  Stay strong and stay positive."

Please note that though the day number shows a 6 this is actually the board for the start of Day 7.
Vajra working on one of the 2 broken generators
Yolanda putting on her shoes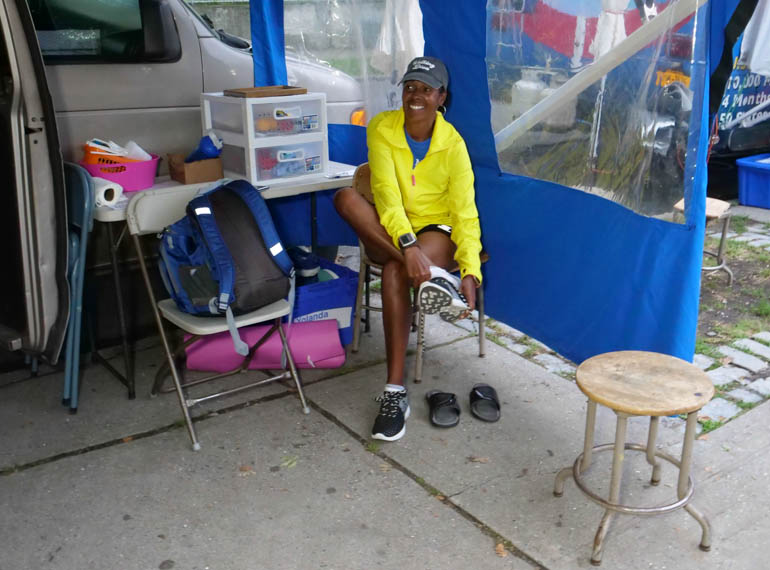 Her hat is accurate
William reading who has sponsored the race for the day. It turns out to be Alan Young his handler who's 65th birthday is today
Surasa arrives
Kobi
Head stand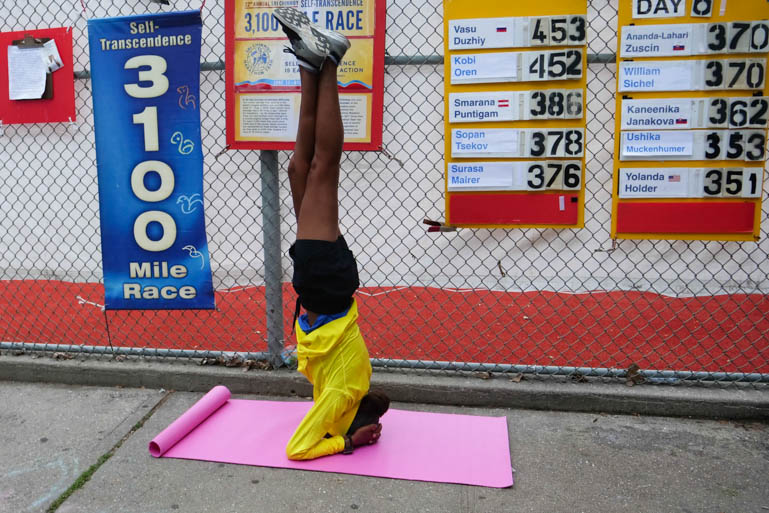 Decorations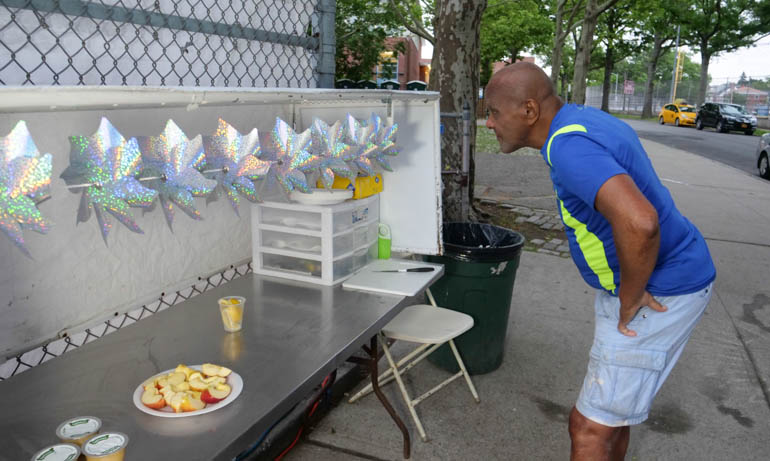 Ushika
Surasa gets a drink
Kaneenika arrives
Ushika
William checks his phone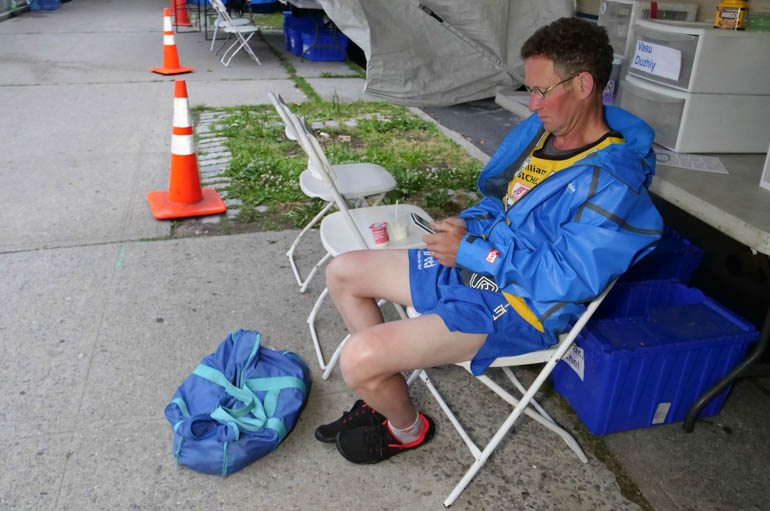 Ananda-Lahari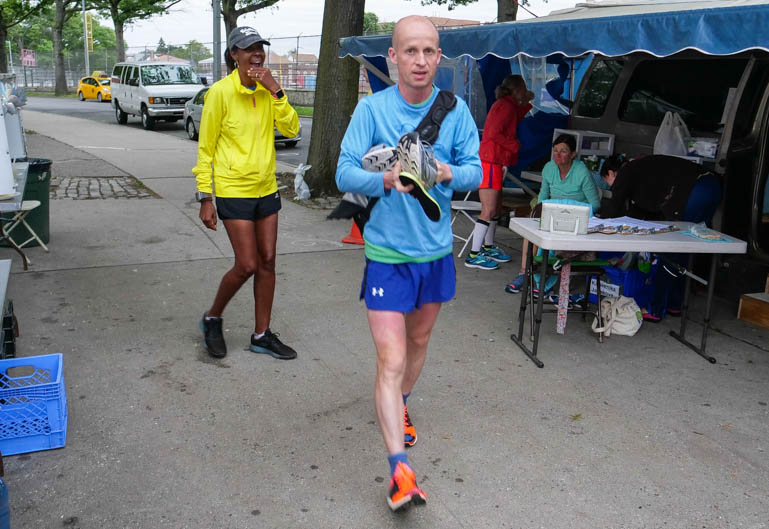 Vasu arrives
Start Day 7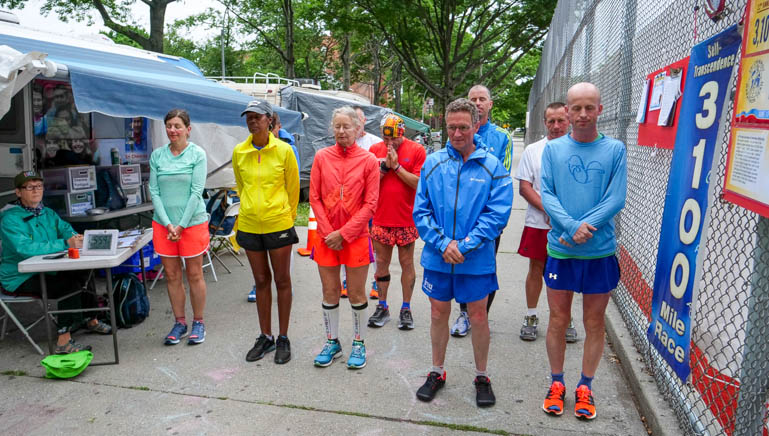 Vasu ran 73 miles
He starts the day with 453 miles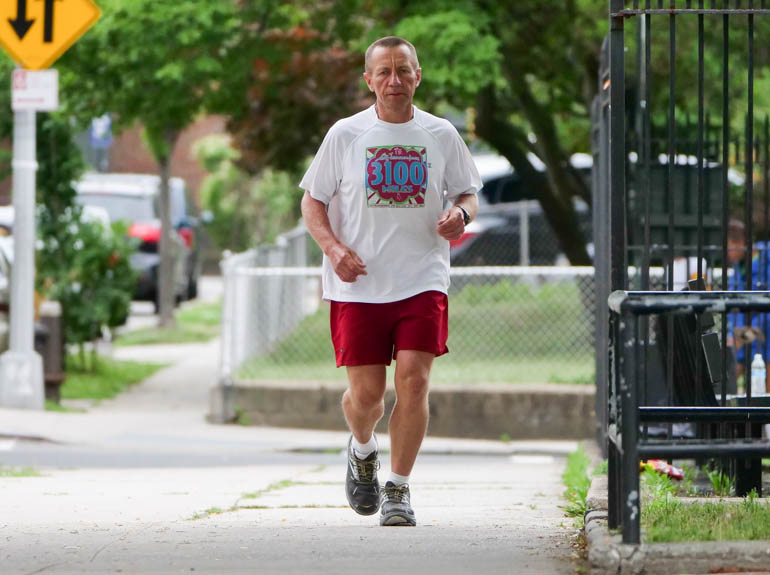 He starts the day with a 1 mile lead over Kobi
Vasu trying to inspire Yolanda early in the morning
Flower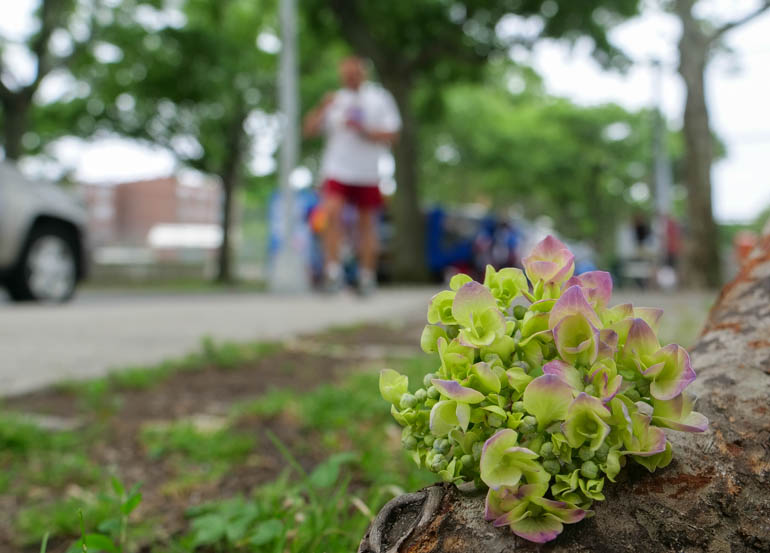 Pranjal, a veteran of the 3100 has been here most of the week helping.  He leaves to return to Slovakia today
Kobi ran a remarkable 75 miles, his most since day 1
He has 452 miles
He has a great helper in Evelyn
Flower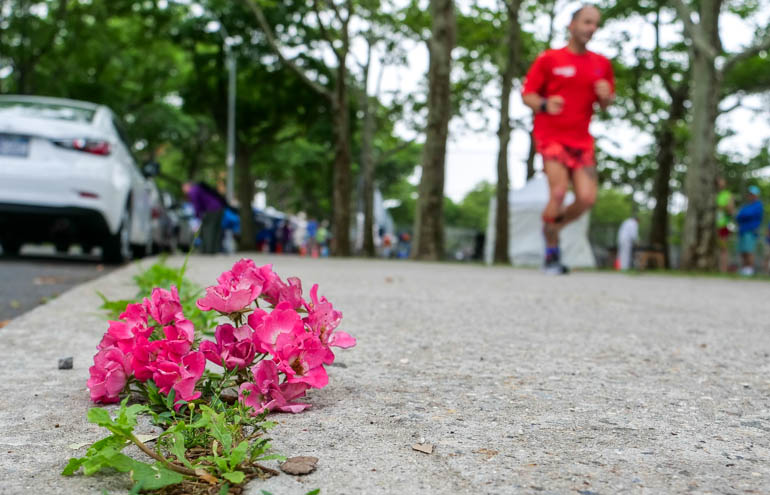 Smarana ran 53 miles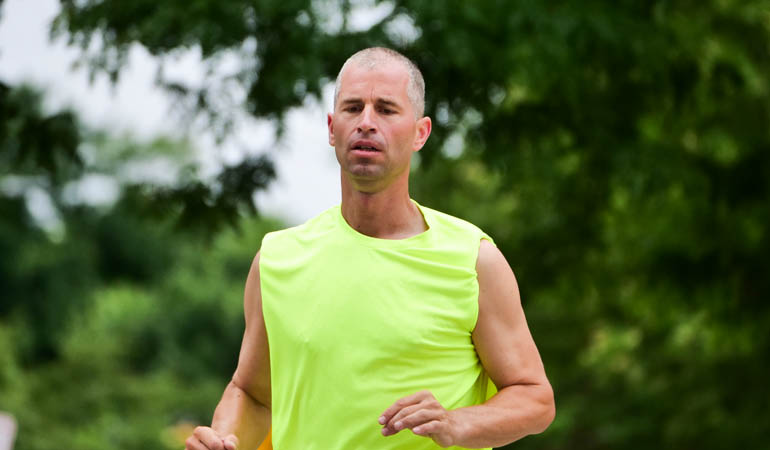 Strong legs
He has 386 miles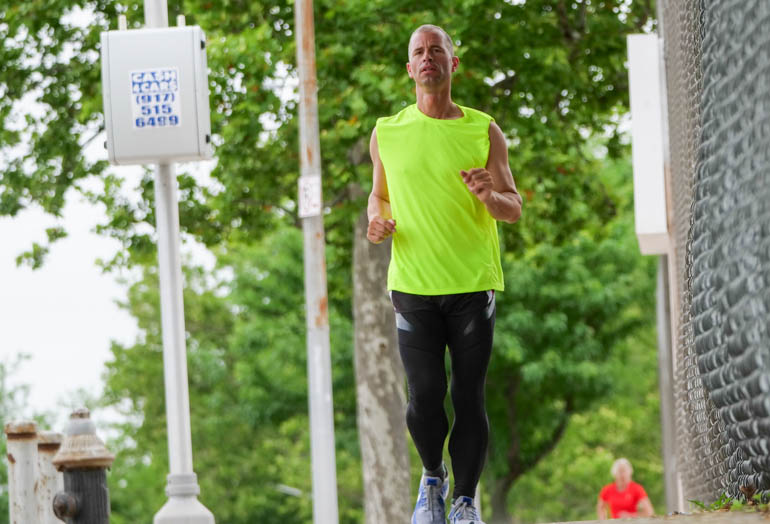 His helper Aharan
Getting an email from Sahishnu
Flower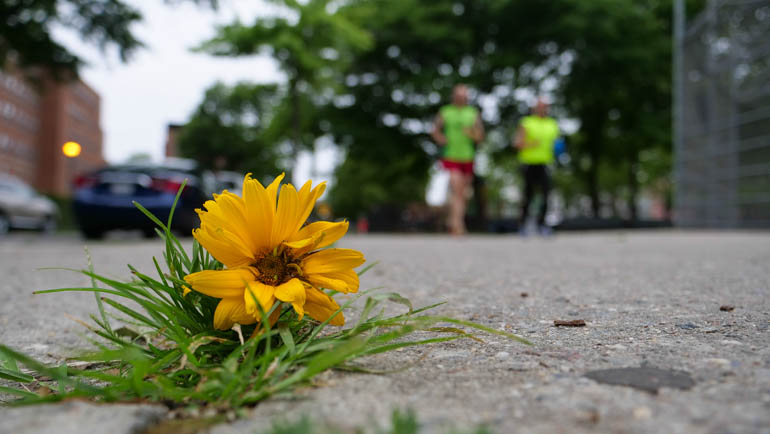 Pushkar another race veteran counting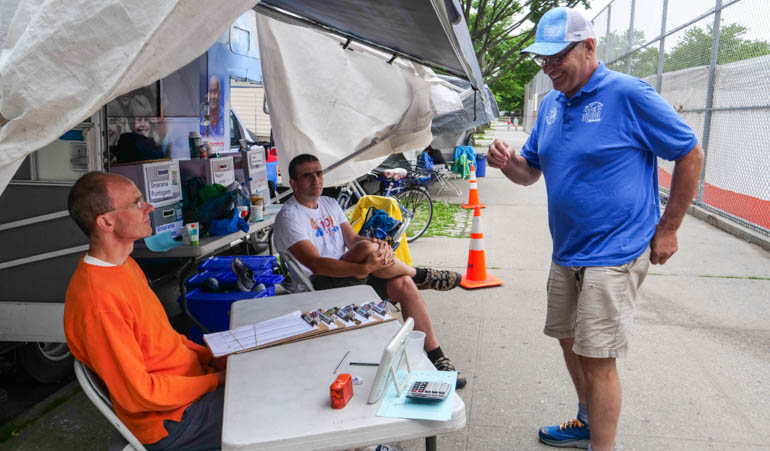 Jowan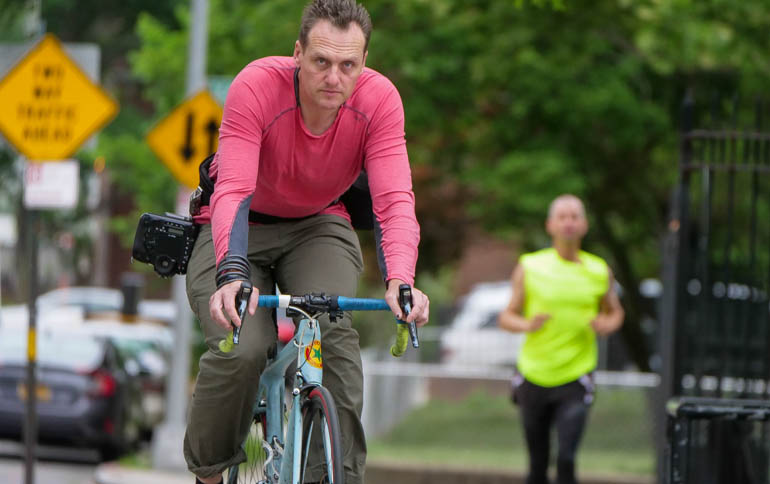 Sopan had 57 miles
He now has 378 miles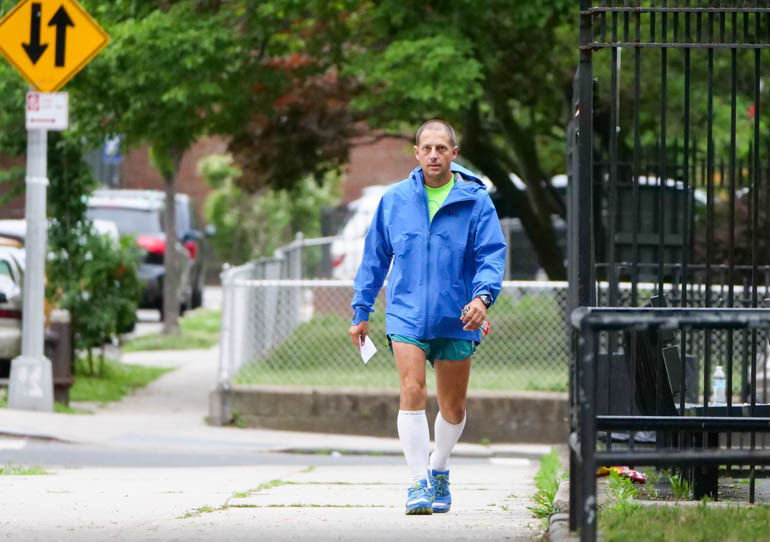 Flower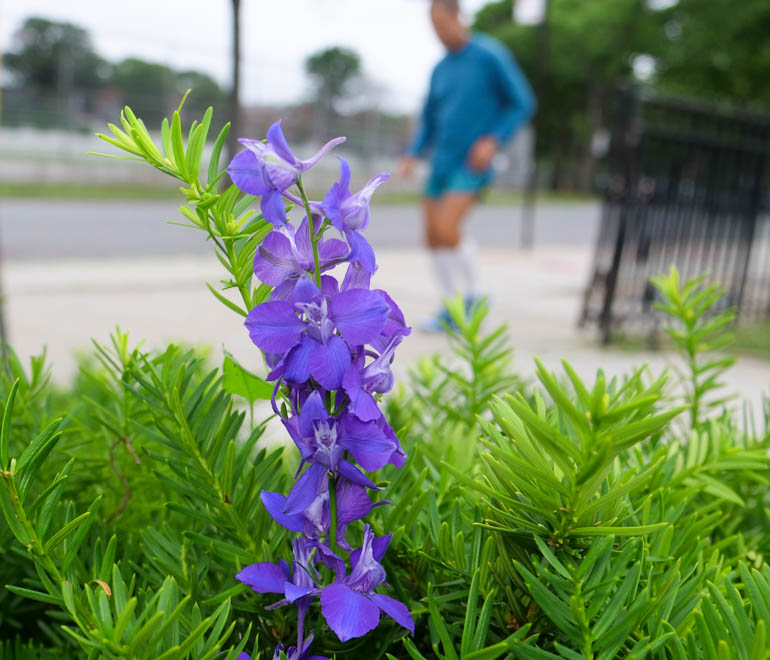 Surasa did 62 miles
She has 376 miles
Her team
Flower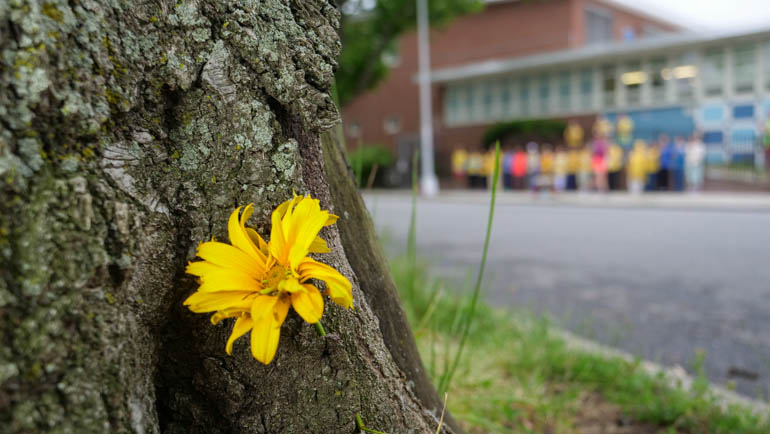 Ananda-Lahari had 61 miles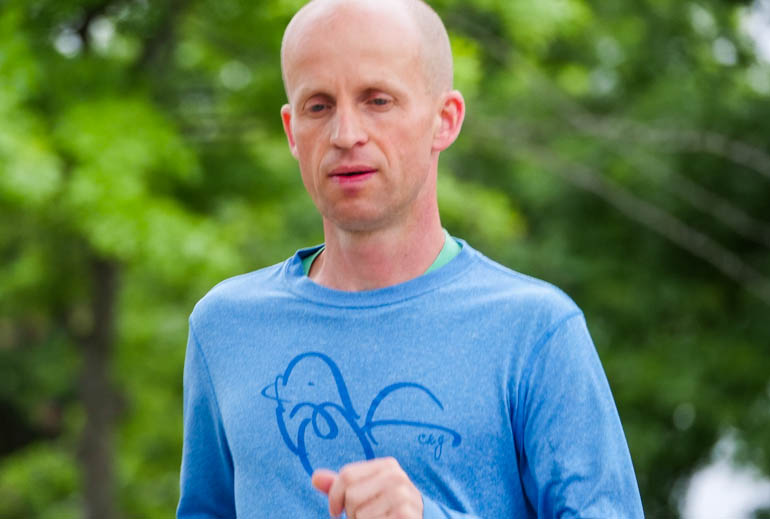 He now has 370 miles
Running well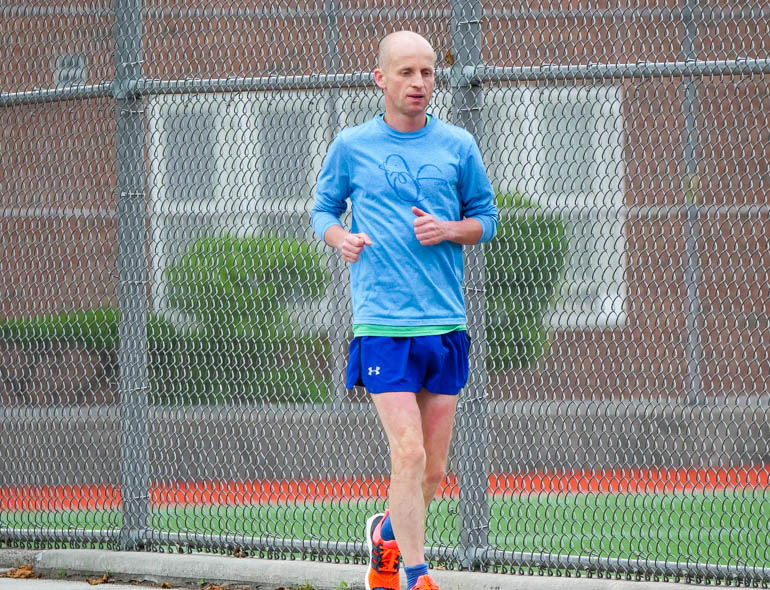 A flower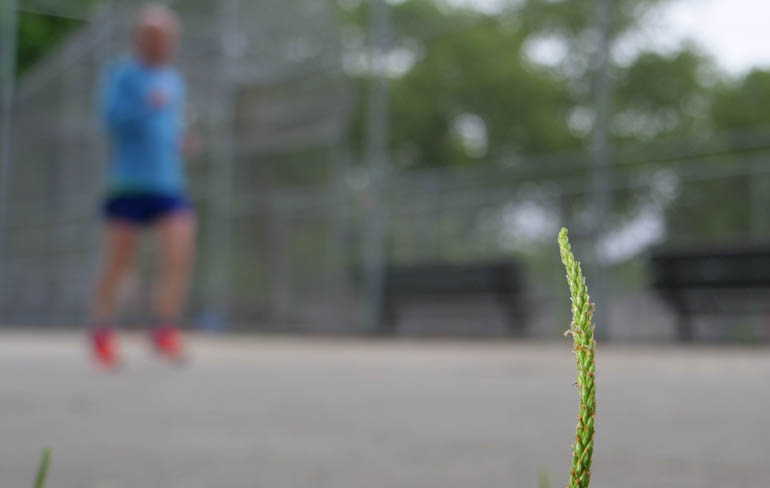 William clearly back in form ran 65 miles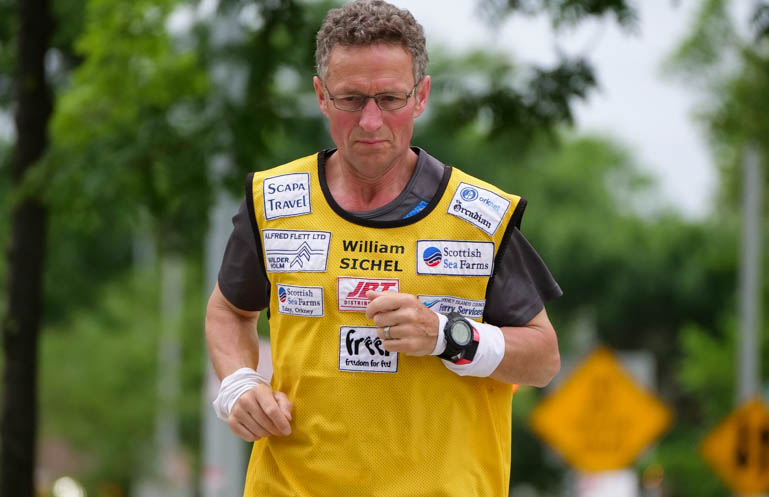 He has 370 miles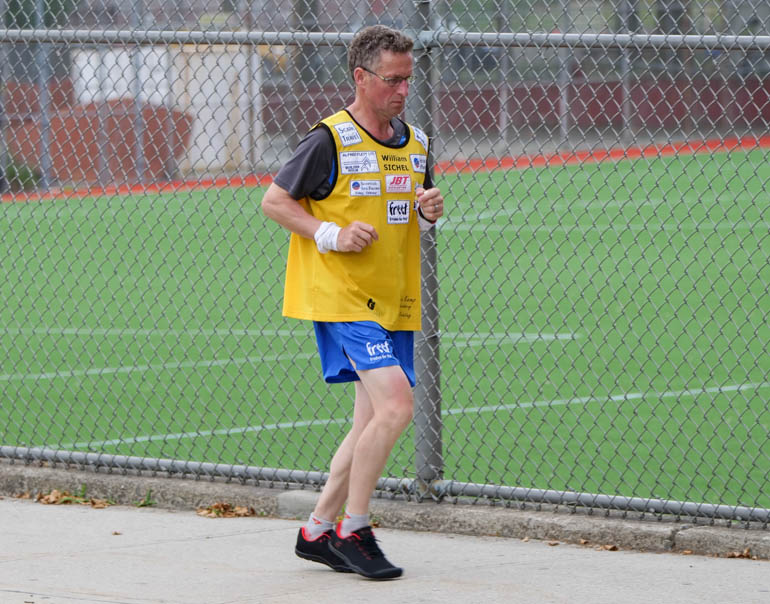 William coming through camp
Flower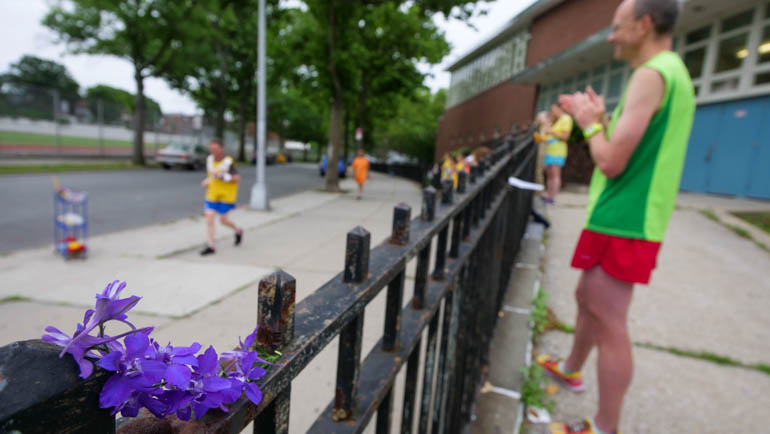 Kaneenika did 60 miles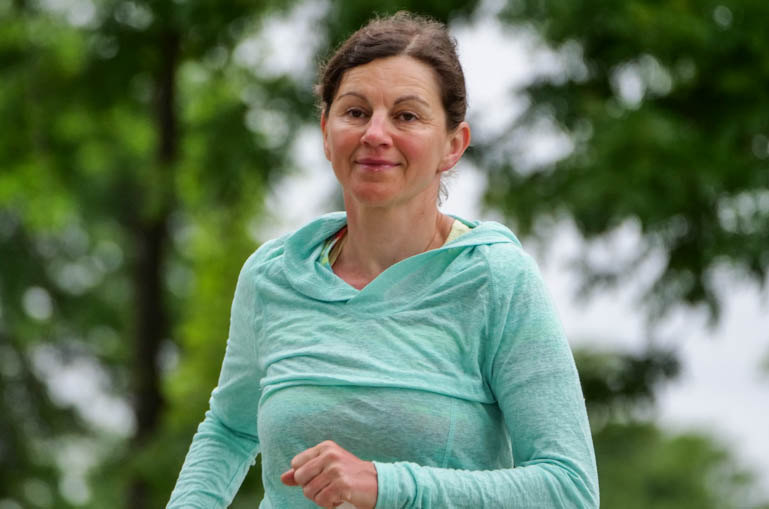 She has 362 miles
Coming through camp with Dipali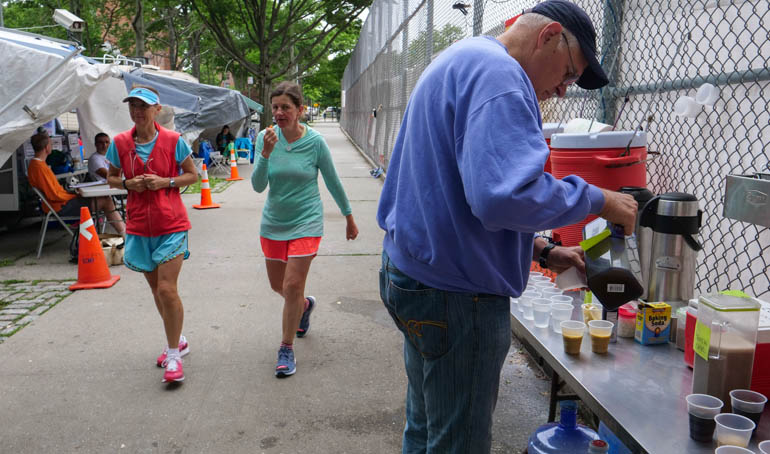 There are only 3 winners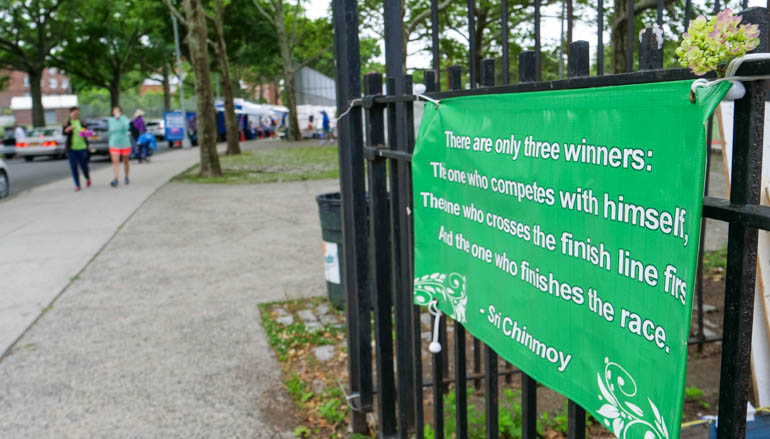 A bit of green
Ushika did 54 miles
He has 353 miles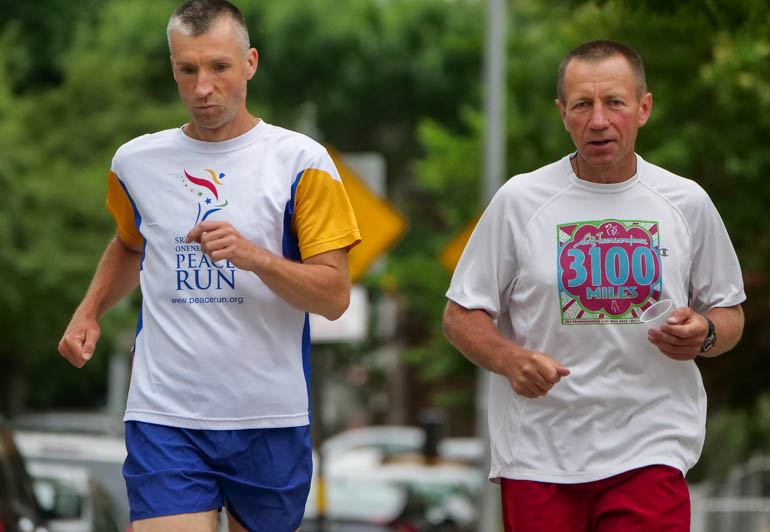 Green leaves
Yolanda had a great day with 63.
Her 6 day total is 351 miles.  She is with Vladamir who runs the course in the opposite direction most mornings
Flower
Nirjharini has a cake for Alan's 65th birthday
Kobi stops to take a picture
Birthday songs are sung
A gift from William of an enormous pair of white pants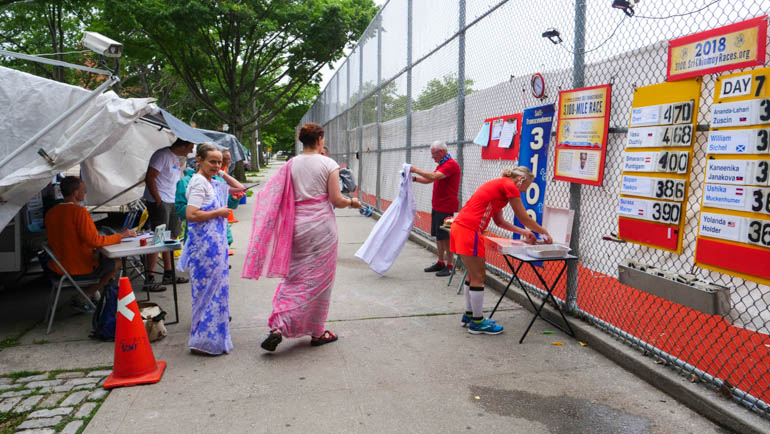 William enjoying the brief break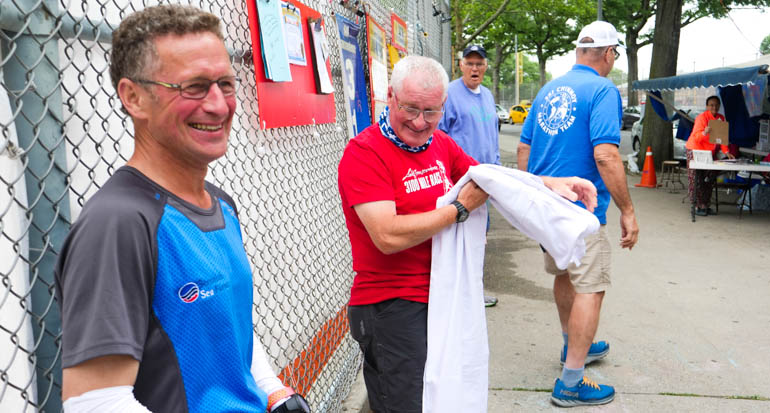 "Bill, when will this stop.  A bird needs some peace and quiet when he is having breakfast."
Daily poem read by Savita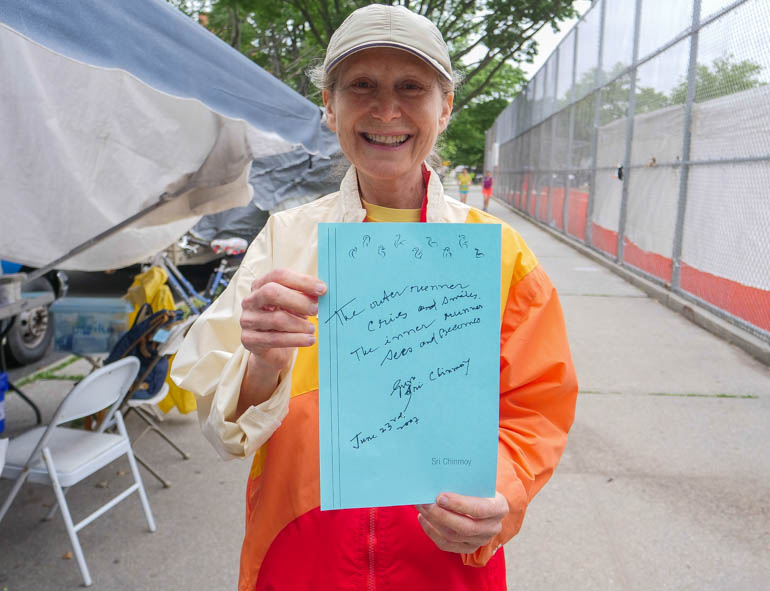 Click to Play:
Enthusiasm Awakeners
Click to Play:
How can we transcend ourselves
If we do not challenge
Our capacities?