Late this morning Andrey Andreev will complete 1000 miles here at the Self Transcendence race.  It is an incredible achievement since prior to this moment the furthest he has ever run before is 627 miles.  The people in camp will bring out a box of small brass bells which will be rung vigorously.  There will be shouts of appreciation, photos will be taken, but Andrey cannot stop for long.  He still has a long long way left to go.
All the runners are under the watch of a fearsome schedule, particularly those who have dropped below the rate they need to finish.  For them they have the arduous additional responsibility of gaining back miles in order to reach the goal.  Andrey started out needing to do 109 laps a day.  Now because of some low mileage days he needs 111 laps which he was able to do yesterday.
When we speak this morning he tells me he feels amazing.  When we talked last he mentioned that he was working on staying happy more.  I asked how that was working out for him.  "Hmmmmm, maybe not completely."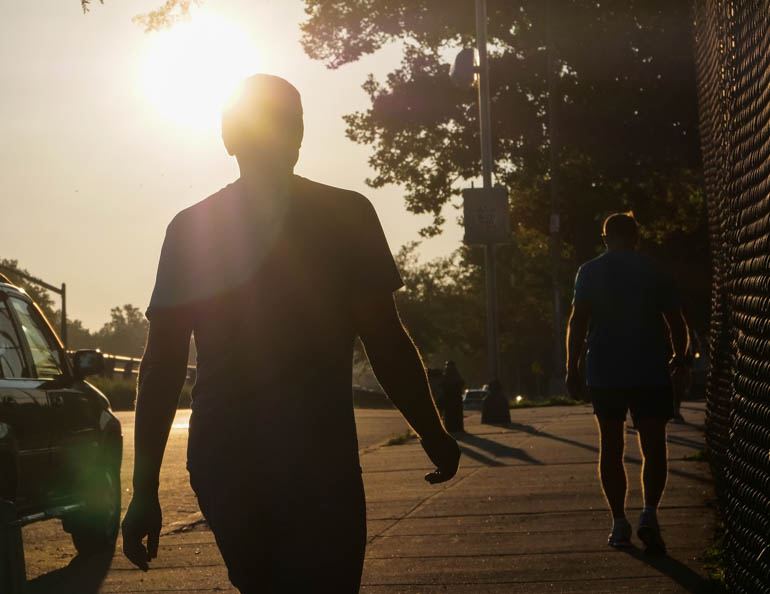 "I am trying to be happy by sleeping more (jokes).  I am keeping my eye on my miles in order to beat the deadline.  This doesn't allow me to be completely happy because so far I am a little behind the deadline."
"I like everything about the race.  I like the place itself."
"Although I don't know exactly all the rules of the game, I still like to play the game.  I like everything that  surrounds this race.  I like people and I like to communicate with people during the day and during the evening."
"I like how the people around us are watching us.  They are comparing their own day to day lives with our routines.  How they allow us to enter into their lives.  They are becoming our friends."
"I have found out here that I am not on good terms with the sun.  So when it is really hot I cannot run.  This is a new experience for me.  I am trying to establish some relationship to the sun."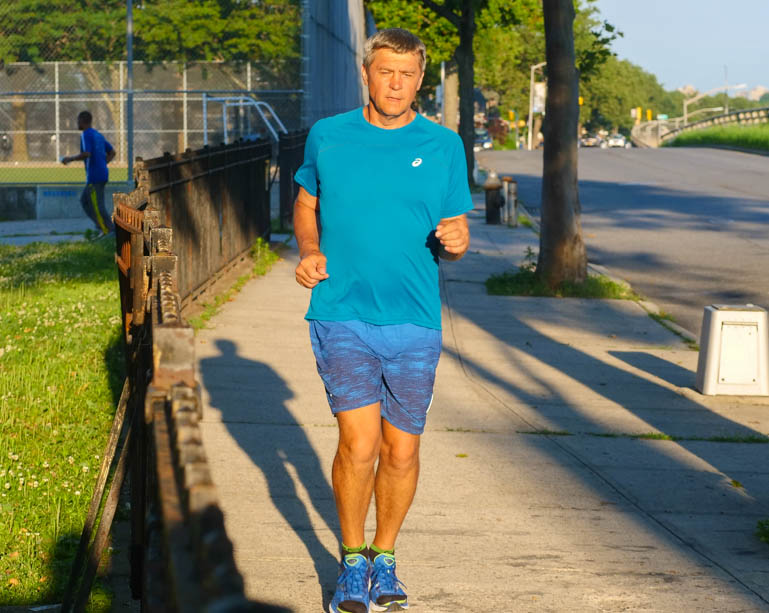 "As for spiritual experiences I have so far only had one.  I am hoping that I will have many more.  Because I found that I had many more during the intensity of the 10 day race.  So I thought I would be having many more here."
At this point we are coming upon the little alcove where Sri Chinmoy used to practice playing musical instruments, and now the Enthusiasm Awakeners still sing each morning.  "Their performance is always amazing.  I am really impressed how devoted they are to coming and singing each day.  That spot inspires me to focus more."
Life is a game that is played
By the heart's tears
And the soul's smiles.
The Board at the beginning of Day 18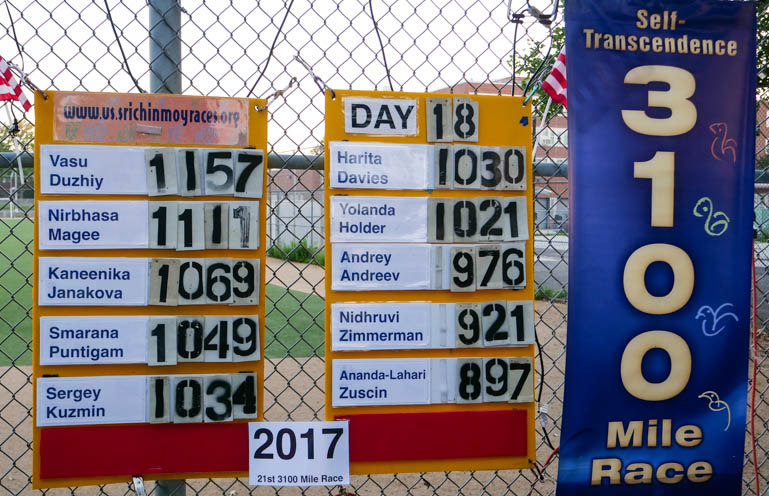 Yuri and Suhasini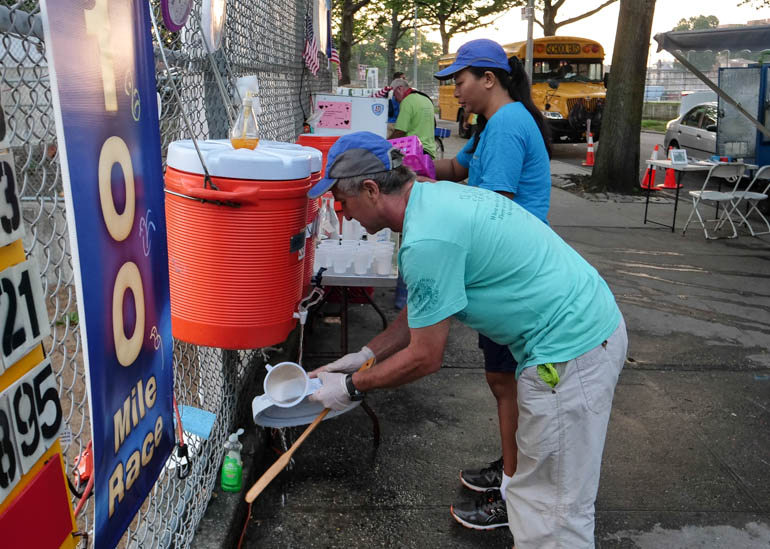 Joke on the fence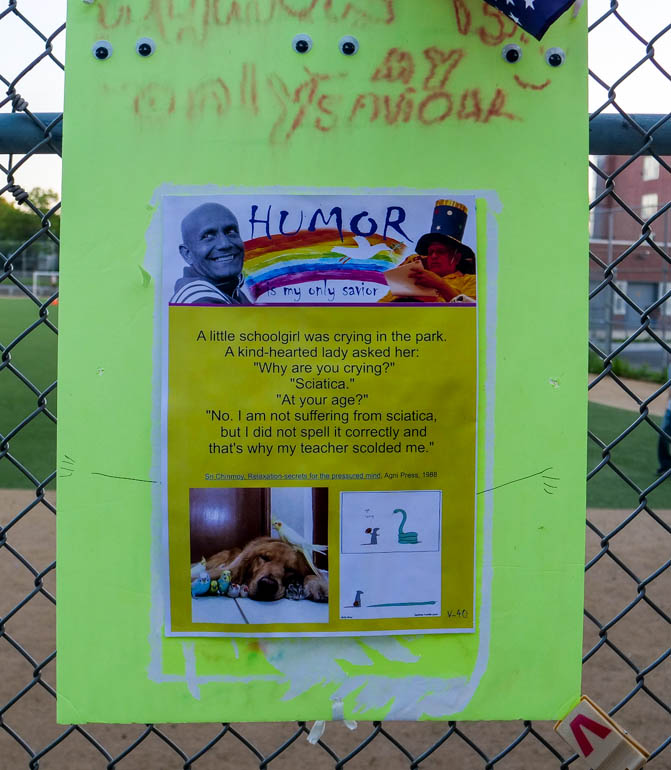 Alan cutting apples
Yolanda arrives
Getting ready
Kaneenika and Harita
Clock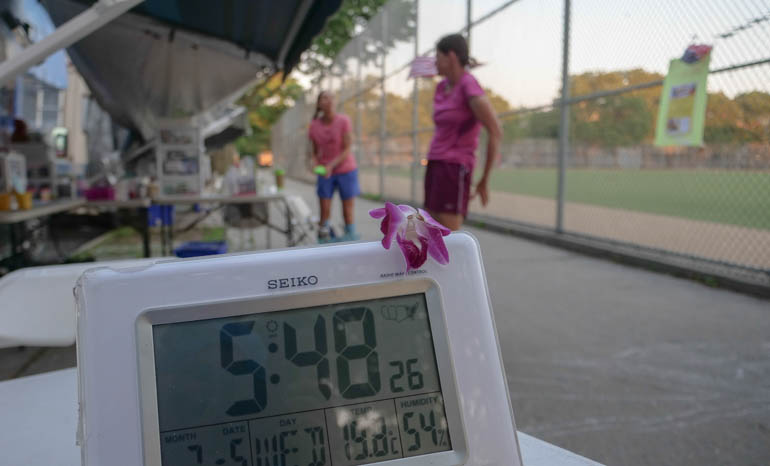 Ananda-Lahari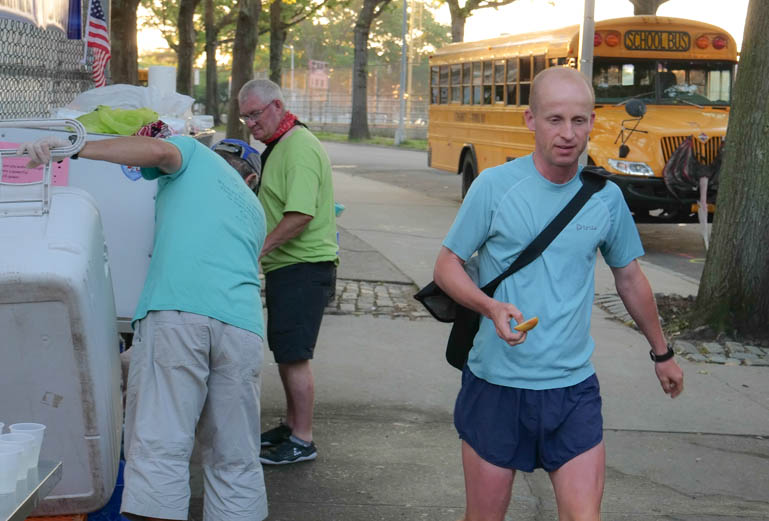 Sergey and Andre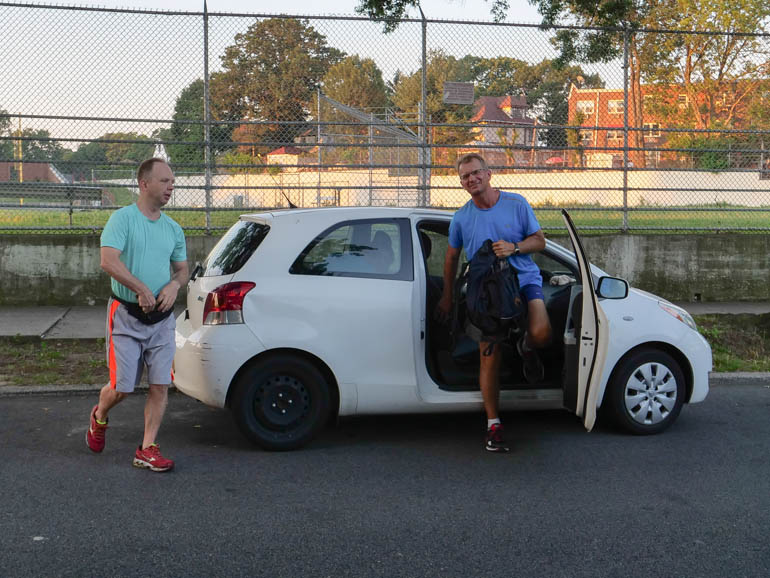 Smarana
Nirbhasa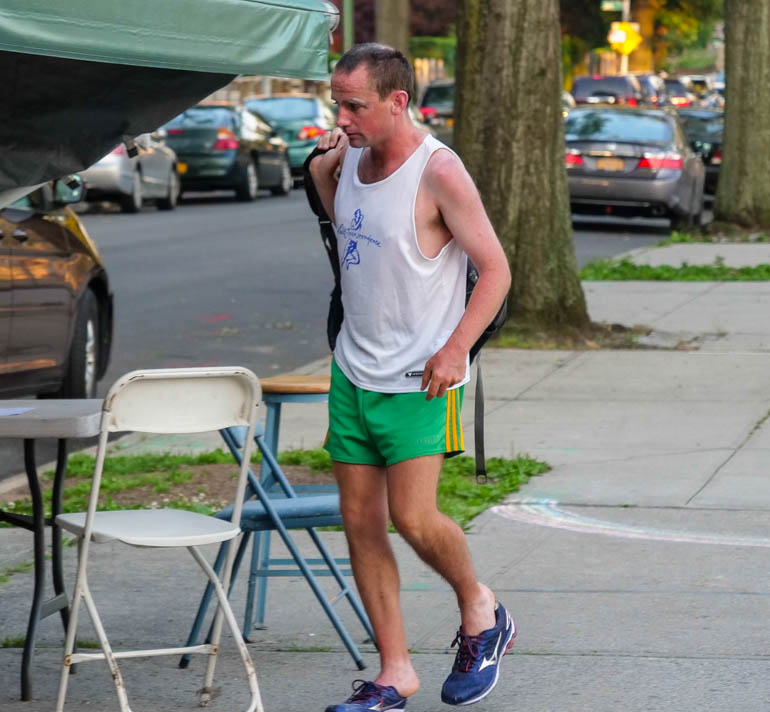 Nidhruvi
Vasu
Girls
Andre
Vasu
Kaneenika
Boys
Nirbhasa checking the daily race results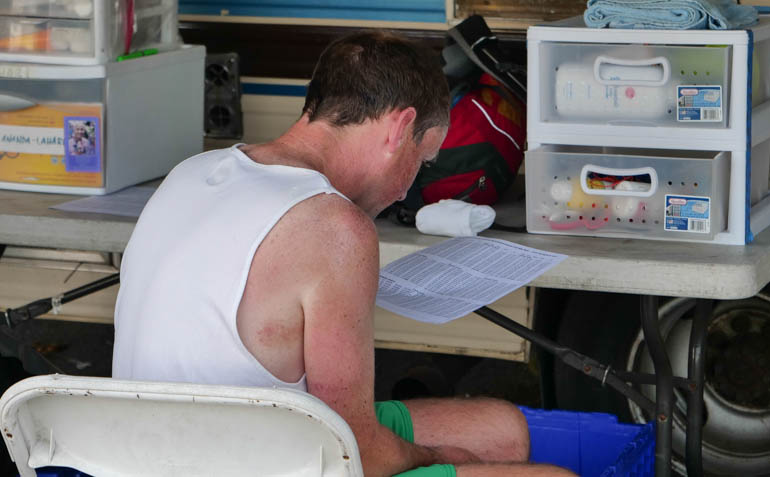 Vasu and the sun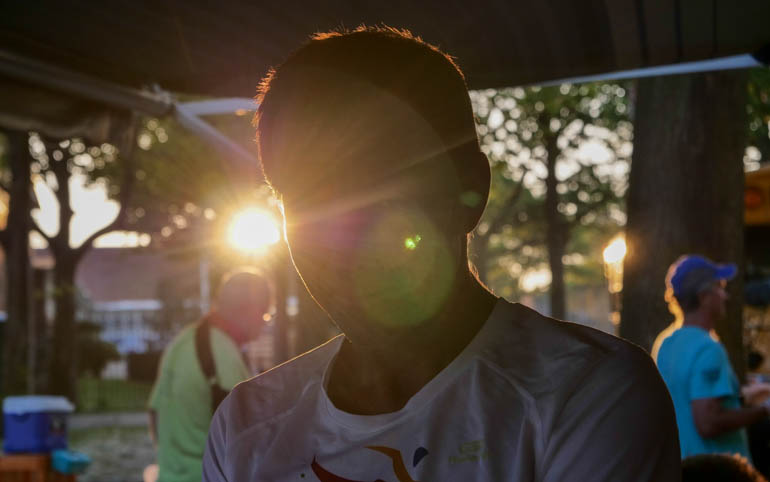 Start Day 18
Beautiful day
Vasu did 67 miles 123 laps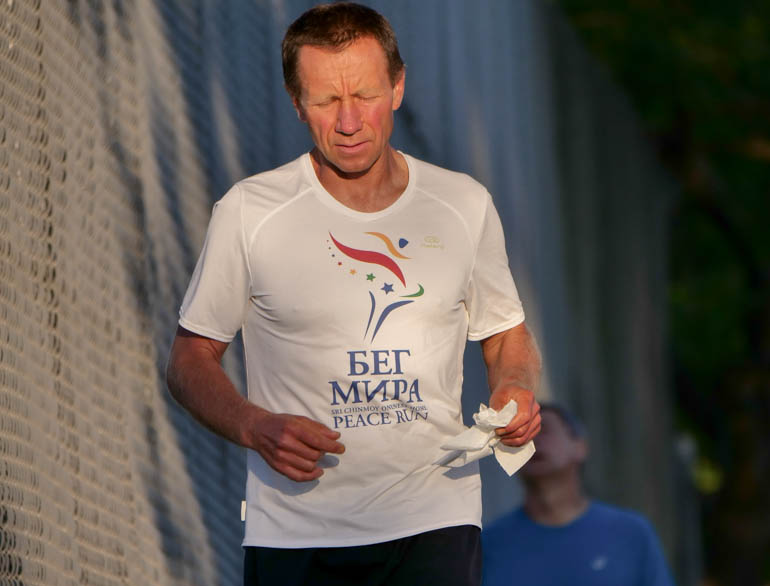 With Stitisheel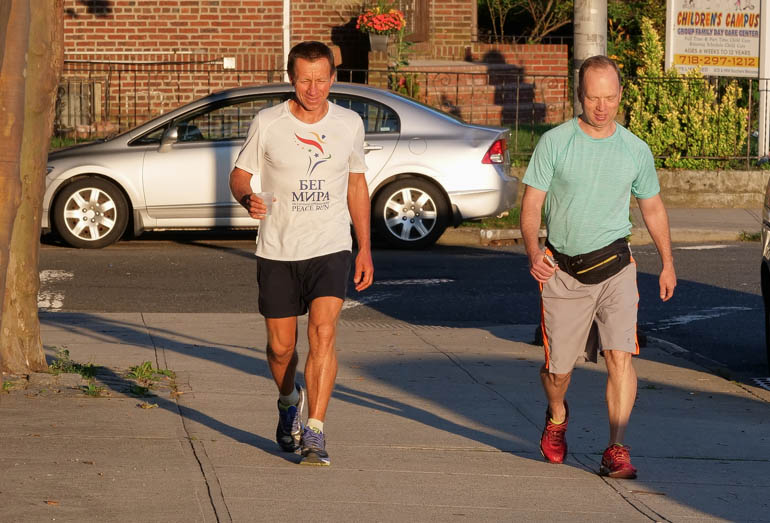 Doing a skit together
He now has 1157 miles
Flower
Nirbhasa did 64 miles 117 laps
He now has 1111 miles
Flower
Kaneenika did 65 miles 119 laps
With Nidhruvi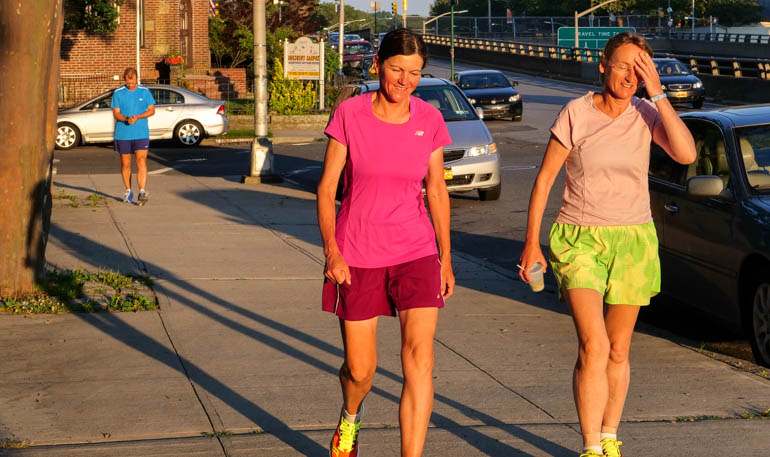 A very special gift from Jumagul and Kaneenika for Akbota
She now has 1069 miles
Flower
Smarana did 62 miles 113 laps
With Nirbhasa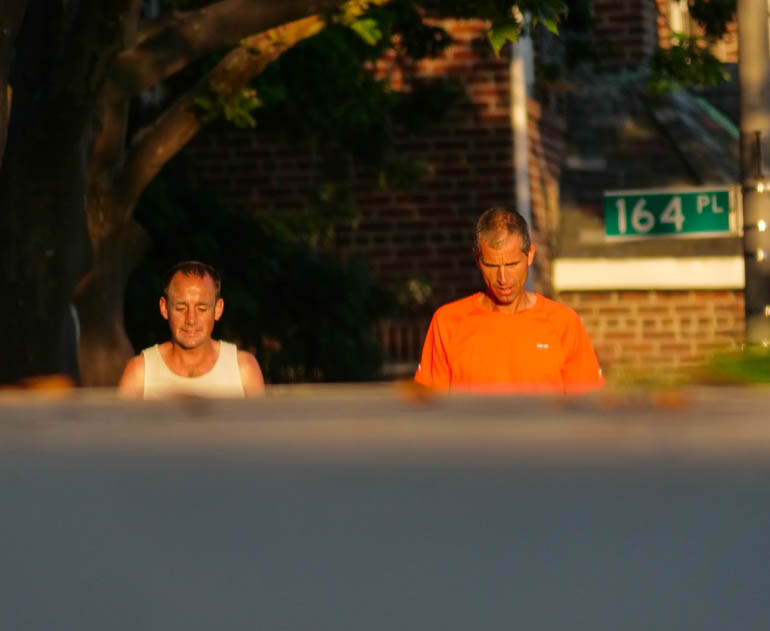 He now has 1049 miles
Flower
Sergey did 60 miles 110 laps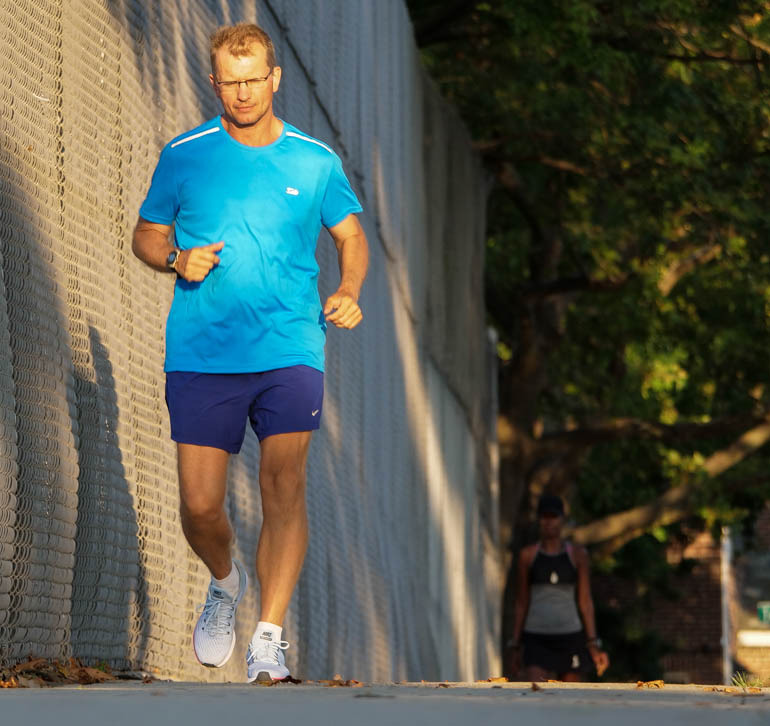 Taking a break
He now has 1034 miles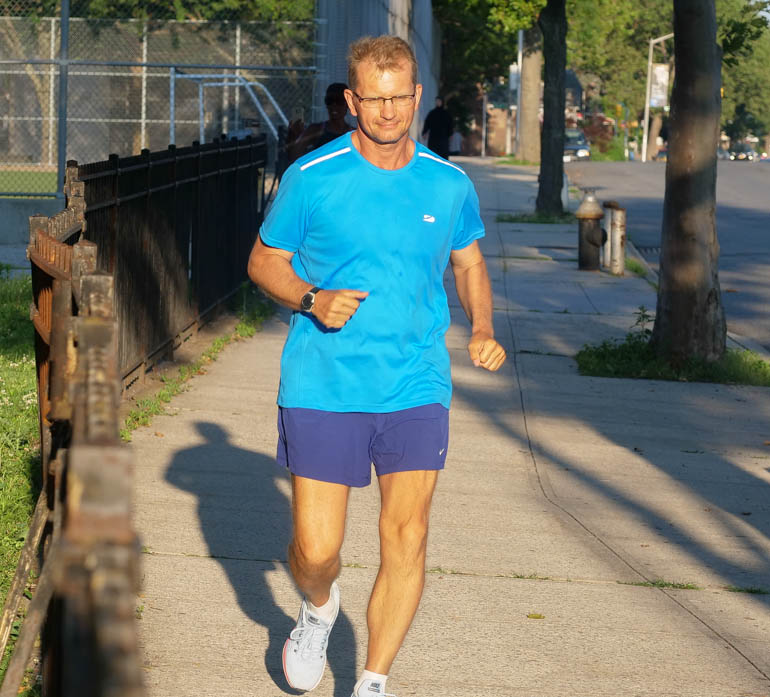 Flower
Harita had 59 miles and her 3rd straight day of 109 laps
coming through camp
With Nidhruvi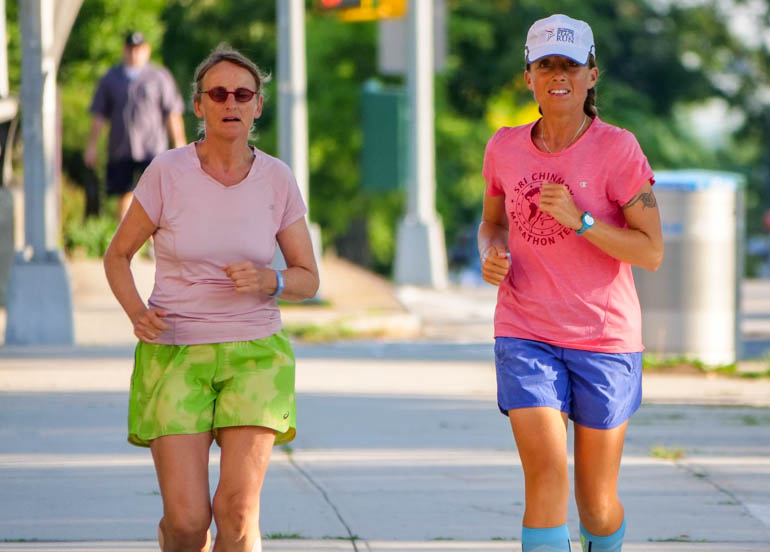 Feet
Getting some help
She now has 1030 miles
Counter
Flower
Yolanda did 59 miles 109 laps
She now has 1021 miles
Doing well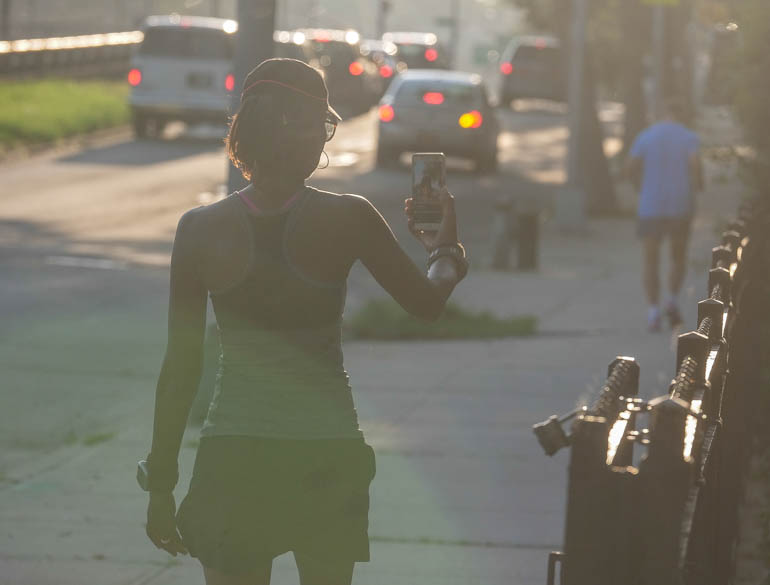 Mario working on Yolanda's feet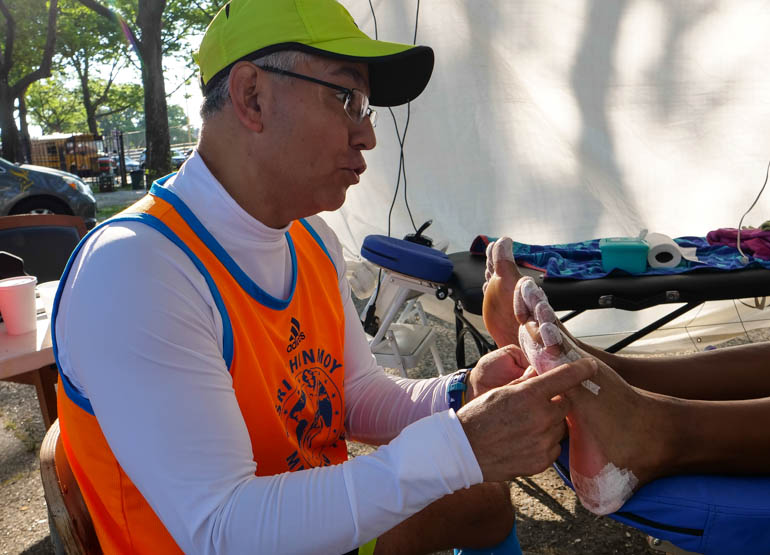 Flower
Andrey did 60 miles 111 laps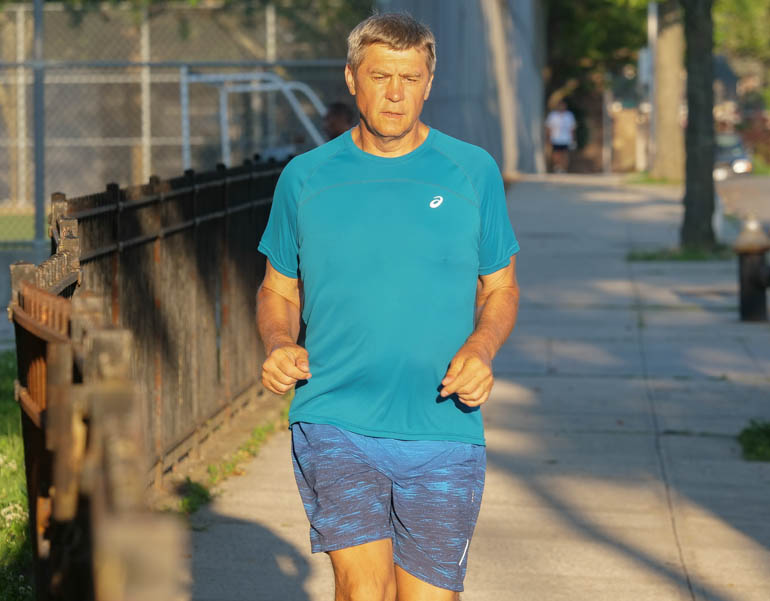 Taking a break
He now has 976 miles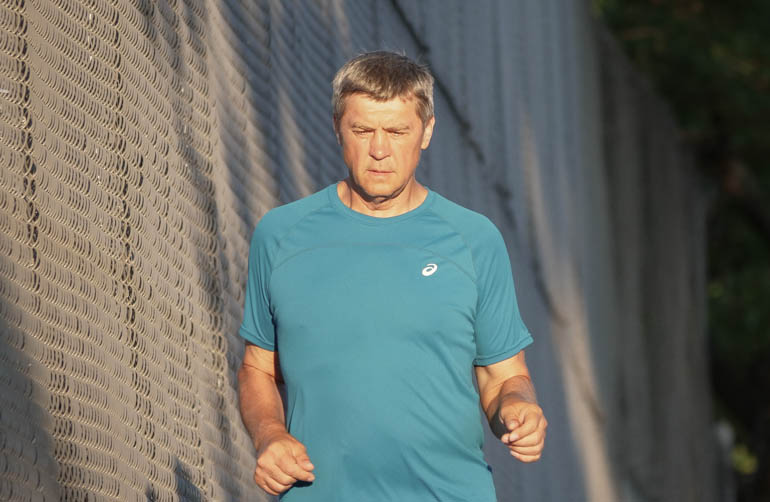 Flower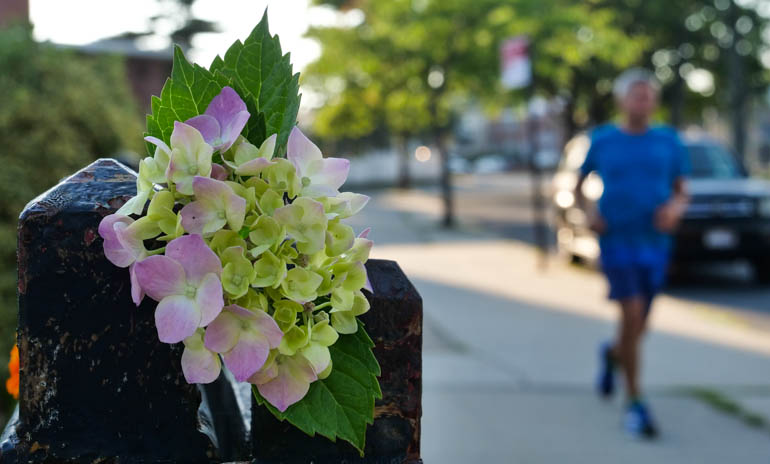 Nidhruvi did 50 miles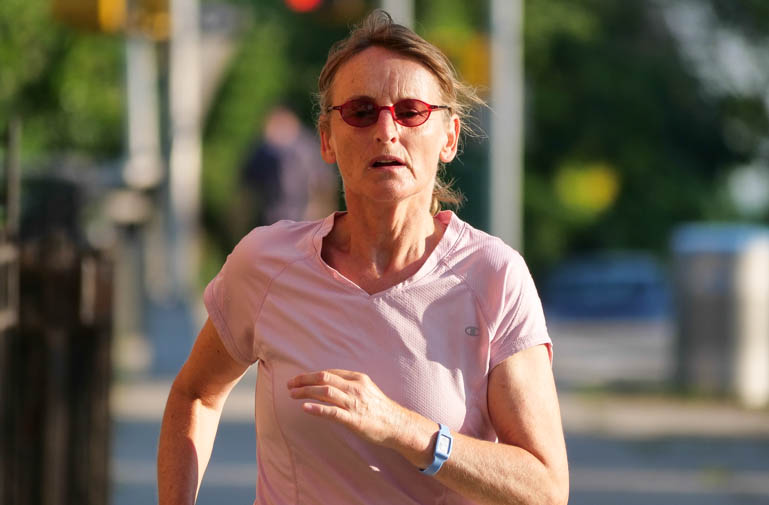 She has 921 miles
Telling jokes with Harita
Feet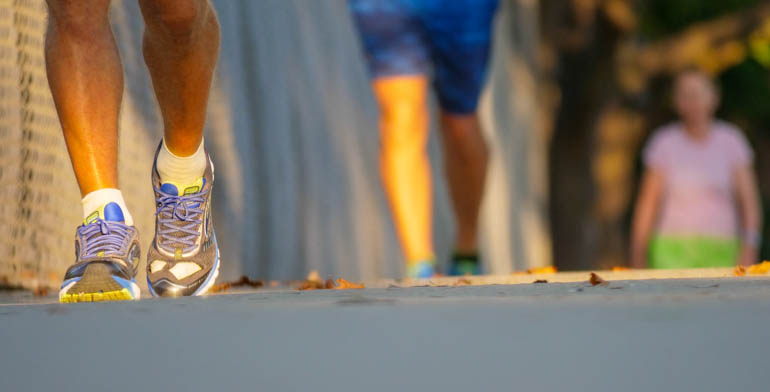 Helper Devarupi
Flower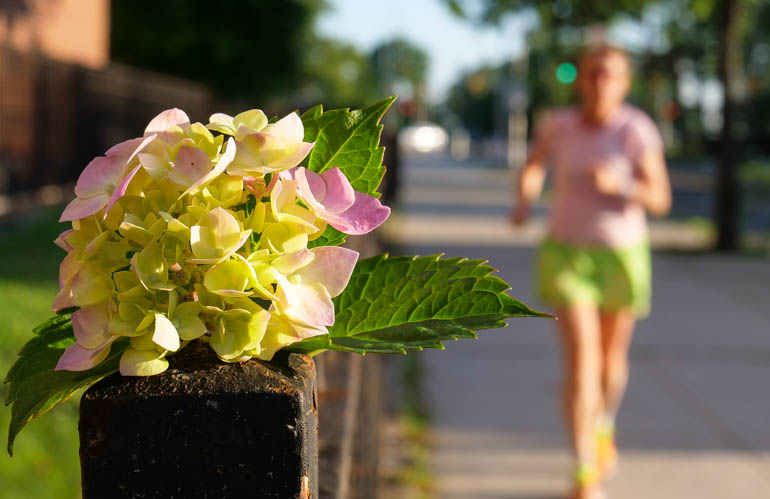 Ananda-Lahari did 46 miles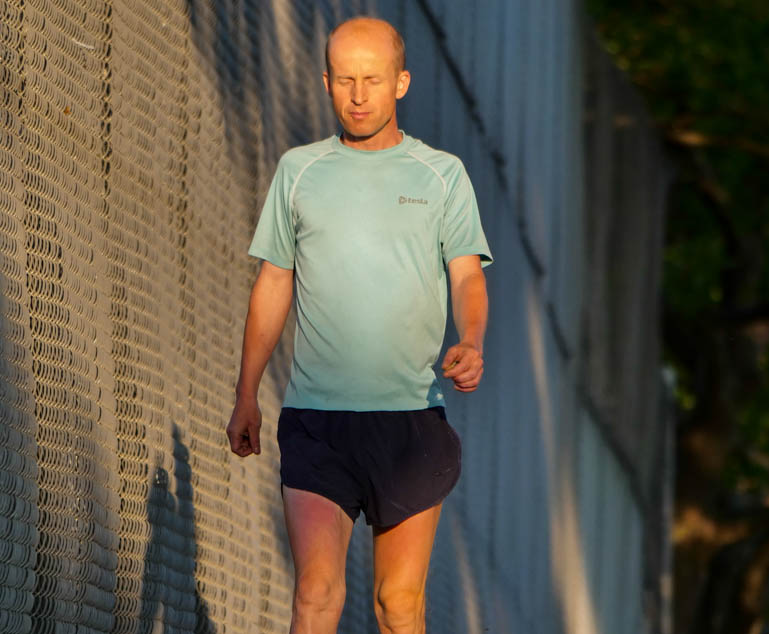 Getting some help from Mario
He now has 897 miles
Flower
Swamiji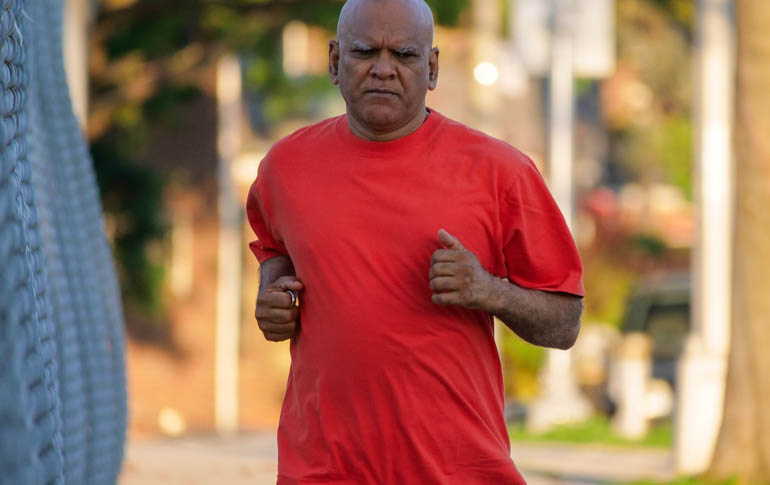 Camp
"I don't mind sitting on the bench by I find it hurts my lower back."

It is Horst's birthday and he is leaving today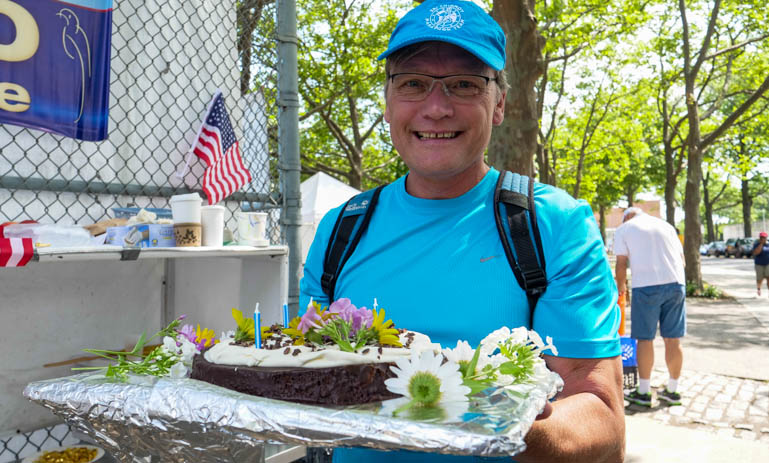 Joey's rock
Elena reads the Daily Prayer
Click to Play:
Elena tells me, "This is my last day here. I am going home.  I love everything here it is like my home.  People are working hard it is so amazing.  There is so much running every day.  To have so much strength and power to do it every day.  It is very very inspiring."
"I want to run this race it is my dream."
Click to Play:
Enthusiasm Awakeners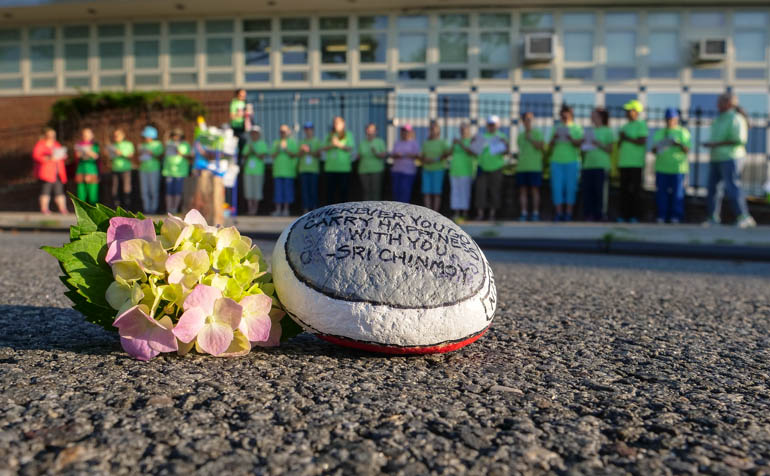 Click to Play:
With a positive mind
And a positive heart
We are all expected
To play the game
Of world-harmony.